New Tsunami Warning in Japan after Strong Earthquake
Compiled & Edited by Crosswalk Editorial Staff

2011

7 Apr

COMMENTS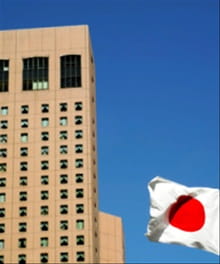 Another strong earthquake shook Japan today and triggered another tsunami warning on the northeastern coast, where many areas faced devastating waves just a month ago.
People closest to the epicenter have been warned to prepare for a tsunami up to five feet high, according to the Japan Meteorological Agency.
The epicenter of the 7.4 magnitude earthquake is just 41 miles east of the city of Senai, the U.S. Geological Survey reports, which bore the brunt of the March 11 earthquake and resulting tsunami. The leaking nuclear power plant at Fukushima Dai-Ichi sits about 70 miles away from the center, but so far theBBCreports the already-crippled plant seems to have avoided further damage.
So far, authorities are reporting little damage in Miyagi prefecture, according to Japan's Kyodo News. There also no reports of casualties anywhere inside the earthquake zone.