M-E-A-L-S
Hank Hanegraaff , The Bible Answer Man
Saturday, September 28, 2002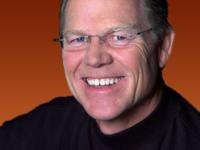 Study tools. The toolbox of every serious student of Scripture should include:
Chain-reference Bible
This is one of the most powerful, compact tools around. A good chain-reference Bible such as Thompson's will help you find every parallel passage on the same topic or even the same word or phrase every time it is used. A large topical numbered section in the back, plus a selective concordance, maps, and charts help round out this excellent reference work. A word of caution about both chain-reference Bibles and concordances: Always study the full context of passages and don't get steered into a narrow interpretation; a good commentary, Bible dictionary, or systematic theology can help you avoid such problems.

Commentary
A Bible commentary serves as a system of checks and balances through which you can evaluate your insights by the insights of others. There are a variety of good commentaries available today, such as the International Bible Commentary, edited by F.F. Bruce and based on the NIV translation.

Exhaustive concordance
An exhaustive or complete concordance is an indispensable tool. With it you can find every citation of every word used in the Bible, along with a half-sentence excerpt to help you recognize the verse. With most editions, such as Strong's, you can also compare English words with the original Hebrew, Aramaic, and Greek.

Interlinear translation
An interlinear translation will provide you with the Greek text and its word-by-word English equivalent. Some interlinears such as Green's (look for the inexpensive paperback edition) will also give you the Strong's numbering system. A good interlinear with the appropriate lexicons can help give you direct access to the Word of God in the original languages even if you have no training in Hebrew or Greek.

Bible dictionary
A good Bible dictionary will give you access to information about the history, culture, people, places, and events in Scripture. One of the best conservative volumes is the New Bible Dictionary, edited by J.D. Douglas.

Systematic theology
Systematic theology simply refers to systematizing Scripture to provide a clear understanding of the foundational doctrines of the historic Christian faith. A grasp of systematic theology will enable you to understand, defend, and mature in the faith. Bruce Milne's Know the Truth is a good introduction to theology and recommends several more comprehensive systematic theologies.

Additional tools
Some worth considering include: a handbook on Bible difficulties, such as When Critics Ask, by Norman Geisler and Thomas Howe; language aids such as An Expository Dictionary of Biblical Words, by W.E. Vine; and introductions to the science and art of biblical interpretation, such as R.C. Sproul's Knowing Scripture or James Sire's Scripture Twisting.
Jesus said, "I am the bread of life. He who comes to me will never go hungry, and he who believes in me will never be thirsty" (John 6:35). It is my passionate prayer that the acronym M-E-A-L-S will remind you daily to nourish yourself with the Bread of life.
---- Hank Hanegraaff
Copyright ©1993 by Hendrik Hanegraaff
P. O. Box 80250
Rancho Santa Margarita, CA 92688
(949) 589-1504
Have something to say about this article? Leave your comment via Facebook below!
advertise with us
Example: "Gen 1:1" "John 3" "Moses" "trust"
Advanced Search
Listen to Your Favorite Pastors