What's Up with Radio?
Mark Geil

Copyright Christianity Today International

2007

8 Jan

COMMENTS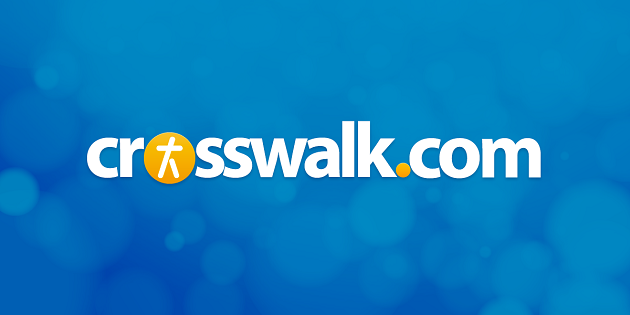 Leave it up to the outspoken Derek Webb to sum up the complicated politics of Christian radio—what songs get played, and for what audience—in a one-punch sentence:
Related:
• Part 2
• Part 3
• Part 4

"The gospel," says Webb, "has no target demographic."
The only-slightly-less outspoken Shaun Groves takes his own swing at Christian radio, especially when it comes to commonly used fundraising tactics:
"The bulk of the listeners are Christians," says Groves, "and this is music by Christians and for Christians. The trouble is, Christian radio tells stories to make you feel like they're evangelistic, but they're not. Say what you are. Don't lie to me and tell me I'm saving teenagers."
Strong words. But then, say the words "Christian radio" to anybody who loves music—artists, fans, and even those in the radio business—and you're likely to encounter a strong opinion on the subject.
Depending on who you ask, Christian radio is either better than it has ever been, or it has sunk into a dull morass of sameness. Opinions range as wide as the unprecedented reach of stations and signals across the country. More listeners than ever are tuning in, and Christian radio listeners in particular are among the most loyal in the industry.
Curiously, though, few of those listeners understand how Christian radio works, how it has gotten to its current state, and where it's headed in the future. So we decided to look into it—deeply. This is the first of a four-part series on Christian radio, where we'll examine everything from an overview (Part 1) to its "target demographic" (Part 2), from how its songs are chosen (Part 3) to what the future looks like (Part 4).
So pull up a chair, tune in—for this and the next three weeks—and listen up . . .
A brief history
The "Jesus Music" movement of the 1970s spread the gospel in a new way: with guitars and drums and vocals that sounded like the stuff of album-oriented rock radio. Pioneers like Larry Norman, Randy Stonehill, and Phil Keaggy developed a style of music that was able to communicate messages of grace and love to the Woodstock generation.
But radio was not the initial conduit for that communication.
In its earliest days, Jesus Music was spread primarily through record sales and live concerts and festivals. As the sound gained popularity and acceptance, radio stations sprang up in random markets, sometimes playing Christian music only part-time. An example is The Scott Ross Show, broadcast in the early 1970s on a network of radio stations in upstate New York by the Christian Broadcasting Network. Ross strove to reach an audience of college-age students in the post-'60s drug culture with a show called "Tell It Like It Is," but found talk was readily available while music was not.
As the music eventually found its way on the air, several regional live radio shows developed. Then, like now, there was a demand for Christian radio beyond the confines of the local broadcast, and deejays like Ross, Jerry Bryant and Paul Baker began syndicating their shows, shipping copies far and wide on reel-to-reel tape. By the mid-'70s, fulltime Contemporary Christian stations sprang up, devoted to playing the gospel set to then-radical instrumentation.
Michael Card recalls the controversy associated with that early music: "I couldn't play in my own church." Card, who sometimes laments at the seeming oxymoron of the Christian music "industry," believes that the business nature of Christian music and Christian radio today might have its origins in that early resistance. "I think if the church had embraced the artists who came out of the Jesus movement, things would have been different."
Nonetheless, Christian radio has indeed grown into an industry, for better or worse. In fact, if the origins of Christian radio closely followed the origins of Contemporary Christian music, the growth and maturity of Christian radio has closely followed mainstream radio. "Christian radio is about five years behind mainstream radio," says Chris Hauser, radio promoter and president of Hauser Promotions and Marketing. Consequently, when mainstream radio expanded across the FM dial and began specializing in specific music formats, Christian radio followed.
AC dominates the airwaves
Today's dominant specialized format plays Adult Contemporary (AC) Christian radio, typically around the clock.
There is still a disparity in coverage; some cities are served by multiple stations and others, sometimes large metropolitan areas, have no Christian music presence on the radio at all. Of the five largest radio markets in the country, New York, Los Angeles, Chicago, San Francisco, and Dallas-Ft. Worth, all have at least one AC Christian radio presence.
Three major companies dominate the AC radio landscape. K-LOVE, a division of Educational Media Foundation, can be heard on 243 different frequencies in 41 states. WAY-FM's signal is broadcast on 17 frequencies in nine states. Salem Media operates 13 Christian AC stations in 10 states, most under the "Fish" banner.
As these large companies continue to grow, smaller stations celebrate 10- and 20-year anniversaries, faithfully reaching local communities all over the country. Their long-term success is an important reason the bigger players have been able to establish a presence in many major markets, which is not a trivial matter when large or major market stations can cost up to $50 million to start up.
One way to measure the success of these stations is their ratings. Arbitron ratings report the average number of people listening to a given station for a given quarter-hour; a "share" is that number expressed as a percentage of the total number of people listening to the radio during that time. But it's difficult to actually count the number people who are listening to a particular station. Traditionally, select listeners have completed a hand-written "listening diary"—a small, pamphlet-style journal with space for seven days of listening information. Participants record what they listened to and when, as well as where they were when they listened.
While artists and labels care about the number of people listening to a given radio station, they're more interested in the number of people listening to their particular songs. This information is recorded two different ways. Industry giants Billboard and Radio & Records (who recently merged) manage charts that count not only the number of "spins" each song receives, but also "audience impressions"—the number of people listening when a particular song is played. Labels often follow these charts more closely than their artists, but are quick to pass along good news. Smaller radio stations that can't afford expansive research also use the charts to monitor what other stations are playing.
Significant growth
These numbers all attest that Christian radio—and Christian music in general—has grown significantly in the last decade. The Recording Industry of America reports that religious music, which accounted for 2.5 percent of total music sales in 1990, has risen to as high as 6.7 percent in the past five years. Radio is continuing to expand its reach in new markets and even new genres. Houston's KSBJ, for example, has grown from 119,000 listeners in 1991 to 600,000 now.
Chuck Finney, National Program Director for Salem's Fish Music Stations, notes the widespread improvement in Christian radio: "It's so much better! The artists, the programming, and the engineering all have improved." Satellite and HD radio are developing a presence in the Christian AC genre, and mainstream companies have started taking notice of the phenomenon, with some radio giants dipping their corporate toes into the Christian radio pool.
One marked contrast to mainstream AC radio lies in the financial basis for Christian stations. Some sell advertising and air commercials, while others are listener supported, or "non-commercial." There's even a special portion of the FM band devoted to such stations, below 92.1 FM. There, Christian "non-comms" intermingle with college stations and public radio. One part of the challenge of gauging the success and influence of Christian radio is that non-comm stations do not always participate in the Arbitron rating system like their commercial counterparts. Nonetheless, many in the industry argue that non-comms have a far more realistic and accurate ratings system, since listener dollars are certainly more tangible. The type of success that non-comm Christian stations have experienced is unheard of in mainstream radio, demonstrating how unique the market is.
Does radio matter anymore?
The growth and success of Christian radio are palpable, but society is also changing rapidly. With music now available not only on the radio but through downloads, streaming audio, and even satellite, does radio matter anymore?
Beyond its reach to the listeners, radio remains very important to the artists it plays.
Chris Rice marvels at how, through radio, "a three-and-a-half minute song can unite people I've never met." Aaron Shust recalls driving home from a rehearsal in an open-top Jeep, screaming for joy upon hearing one of his songs ("Matchless") for the first time ever on the radio.
And though it's been more than six years ago, Andrew Peterson still vividly remembers hearing his first song, "Nothing to Say," on the local station. "My wife and I danced around the room and laughed and reveled in it," he says. "Just as the song faded and the announcer said, 'And that was Andrew Peterson … ' I heard my baby boy crying from his crib. He had soiled his britches and the diaper had leaked all over the sheets. I was jarred back into reality very quickly."
Radio, with its widespread impact, is a more complicated industry than many perceive. Future articles in this series will examine how it works, take a look at its future, and reveal the often-untold reason why some believe it has grown to where it is today.
Next week in Part 2: Meet "Becky," the prototype of the radio demographic.
Mark Geil is a freelance writer and the director of the Biomechanics program at Georgia State University in Atlanta. He lives in Kennesaw, Georgia with his wife and three daughters.
© Mark Geil, subject to licensing agreement with Christianity Today International. All rights reserved. Click for reprint information.