Overnight Sensation
Michael Herman

Copyright Christianity Today International

2004

9 Feb

COMMENTS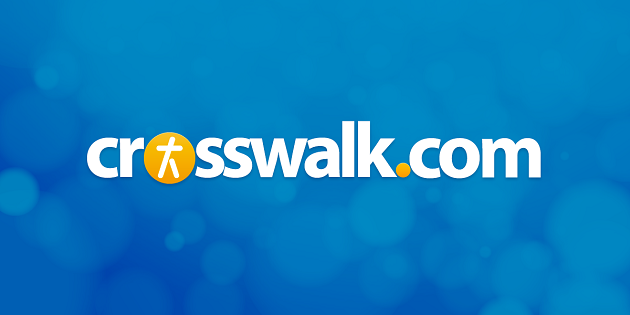 Six months ago, none of us had ever heard of Casting Crowns. But when the first single, "If We Are the Body," off of their self-titled debut CD (Beach Street Records) went racing up the radio charts, the word was out on this new band. Listeners were drawn to the bold lyrics, a rallying call for the church to open its arms to seekers. Casting Crowns is the flagship artist on Beach Street, a label formed by Sawyer Brown front man Mark Miller. Their debut was co-produced by Miller and Steven Curtis Chapman.
What has surprised you since your self-titled album was released?
Mark HallEverything, because it wasn't something we were pursuing. The very first conversation we had with anybody about doing this on this level was in late March of 2003, not that long ago.
I've been a youth pastor for 12 years at Eagle's Landing First Baptist Church here in McDonough, Georgia. The guys in the band all teach small groups and lead ministries here with me. So it really wasn't something we thought would happen on this scale. The music was just something we did here for our students.
So how'd it come to this?
HallWhen Mark Miller called [from Beach Street Records], he asked us what we thought about being their first artists on the label. I had talked with him in the past because he had gotten a hold of one of the CDs we make as an outreach tool for the youth group.
Wherever I've served as a youth pastor, I'd get a band together. As we became more comfortable together, we go into a local studio and record since I wrote music. The CDs were always small-scale, but they would have information about the church, how to get saved, and things about the student ministry. That's what Mark Miller got a hold of, just one of those small, local projects. So it really wasn't like we were searching for a record label to be a part of. It really did take us by surprise.
And then?
HallThen things moved so fast. But I have such a peace about what's going on because I know I did nothing to get it started. All I've heard from the record industry, from the management side, and even from Steven Curtis and Mark is that this never happens. It's been our slogan all the way through this, "This never happens."
So, it's been a surprise from the get-go. I was expecting at any moment for all of it to go away and I was going to be happy with what happened—just being able to meet Mark Miller and Steven Curtis Chapman. I was like, "Okay! Cool, I can go home now. This is awesome."
What about the success of the first single, "If We Are the Body"?
HallIt really shocked me at first, and it gave me a lot of hope. That's a pretty hard-hitting song. And as a youth pastor, my lyrics are hard-hitting, but the kids know my transparency and how I'm very open about my shortcomings.
I never thought they'd use that song to introduce us to the world—coming out punching—but the response was strong. Some people in radio were hesitant, but it took off so fast. It really lit a fire in me that people do see it the right way. We're not angry artists throwing rocks at the church. We're in the church. We're not saying everything's messed up. We're saying that all of us have something to do.
It's done remarkably well on the charts.
HallI really don't know how to process all this "chart stuff." I've heard that we're number one here and there. But I told the guys at the label and the guys in the band, Don't even tell me about the charts. I don't have a file in my brain that processes that. It's not real to me because I just don't understand it.
What has really excited me has been the response we've read through e-mails. I've gotten e-mails from pastors and their wives talking about what the song's doing in their youth group with their students. People are writing to us from California to Finland. That's incredible, because I wrote that song for 25 kids in Alabama. I was just trying to say, "Look, you've been in church all your life, but you need to understand what the church looks like when the world comes in. They've never been here before and it looks like a big old happy circle that they're not a part of."
The other night we played for 4,000 students in Gatlinburg. To see those students singing the song shook me a little bit. But it doesn't go to my head, because I've got enough limitations in my life where I'm scared to death to take the reins on my own.
So God is, for some reason, deciding to use us right now. I don't think we're saying anything new that any pastor, Sunday school teacher, or youth pastor isn't already saying. I think it was just God's timing and he decided to use the song. And if he decides not to use the next one, that's fine with us. We're just happy to be a part of it.
Mike Weaver of Big Daddy Weave says he sees God using his band in different ways whether they're at the top or bottom of the charts. Sounds like you have a similar view of the "importance" of your chart position.
HallYeah. I don't read reviews, I don't know what people are saying [about the album], and if I hear about the charts it's because somebody told me. I've got to stay down here where things are real. I say that because if you're looking around for people to say good things about you, you'll feed off that. The problem is, what if they're not saying good things about you? You've got to be careful that you're listening to the right voices.
As far as reviews go, good grief! That's one person's musical taste in a magazine for millions of people—I've never understood that. We've got to stay unplugged from all of that stuff.
So yeah, I'm on the same wavelength as those guys. They're neat guys. We got to hang out with them a few times already.
You've said you weren't chasing a record deal. What would you say to someone who's tempted to do so?
HallI've got a lot of e-mails from young people who are getting started. They want to know what to do in order to get into the music industry. I tell them, "Sometimes you can get so consumed over what may happen in a year, that you'll trip over what God has for you right now." Ministry is for today and calling is for today—right now. God has a place and a purpose for you right now.
I've never had God tell me what he wants me to do a year from now. Because where you are is where you're planted, and you've got to bloom where you're planted.
Ambition will get you down. If you need a recording contract to validate what you're doing, then you'll be let down when it doesn't happen.
I've always felt that if God wants me somewhere, he'll take me there. That doesn't mean I'm not motivated. It just means I'm motivated to bloom where I am. And I'm gonna pour everything into who I'm with at the time. We've been in some amazing places as a band because we've let God work in that exact way.
Check out http://JumpStartResources.com/ to learn more about Mark and the band's new online effort to assist youth pastors in dozens of practical ways.
For more about Casting Crowns, including our review of their self-titled debut, visit our artist page for the band. Check out Christianbook.com to listen to sound clips and buy music