Reappear
Andy Argyrakis

Copyright Christianity Today International

2004

22 Nov

COMMENTS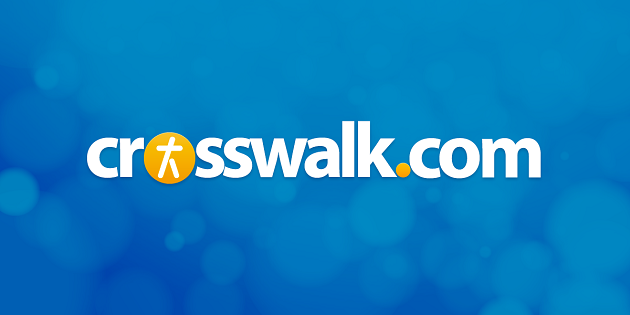 When PFR first introduced its sunny, melodic pop in 1992, it was a welcome break from the mainstream's grunge movement—and something that sounded quite different from the rest of the pack. Their popular Beatles-esque harmonies made hits like "Great Lengths," "Wonder Why" and "That Kind of Love" instant classics. But in 1999, at the top of their game, with strong CD sales and sellout shows, Joel Hanson (guitar), Patrick Andrew (bass) and Mark Nash (drums) called it quits. They briefly resurfaced in 2001 for Disappear, and then promptly disappeared again. But they hit the studio again recently for The Bookhouse Recordings, coming out next week. The new project, revisiting several oldies and a few new songs, came at the prodding of the Fuseic Music label and Family Christian Stores, where the album will be exclusively available. We recently talked with all three guys to get the word on what's up.
You guys started out with a unique sound. Where'd it come from?
Mark Nash We came out the same year as Nirvana, and if you went back and looked at other Christian records, we were just doing something totally different. I think that was a result of us living in Minnesota instead of Nashville, which meant we really weren't part of the CCM scene. The benefit for us was we didn't have a benchmark to hit or the desire to sound like someone else, just to put out what was in line with our musical interests and influences.
And it worked in a big way. So why did you call it quits at the top of your game?
Patrick Andrew There were a lot of reasons, but we always said we were going to stop when we didn't have anything else to say. It got to that point where we ran dry and were really spent.
Joel Hanson We'd done four records in five years and spent a lot of time on the road. We just kind of ran out of gas. I don't think we knew how to get in touch with those emotions, or at least enough to channel them into songwriting. Career-wise it was silly, especially because we were selling more records than ever and were playing wherever we wanted. But it was the best thing personally because our lives were filled with disorder and weariness. As hard as it was to walk away, it was the best decision for us at the time.
What was it like going from such a steady stream of activity to having little to do?
Hanson It was a mix of feelings, starting with "what have I just done?" It was like seller's remorse, I suppose! But secondly, it felt like there was big burden lifted off our shoulders, and all of a sudden, there was relief. It gave us all the chance to move around a bit, either around Minnesota, or in Mark's case, to Nashville. Plus we could take more time for our families and focus on writing without any outside commitments.
So what made you decide to come back in 2001 for Disappear?
Nash I was working in A&R at [Steve Taylor's] Squint Entertainment and we were doing the Roaring Lambs record at the time. Steve was like, "It would be great if you guys could do a song for the record," so we got together and gave it a try. Man, did it feel good to get back in the studio then! It all sort of snowballed from there and we said, "Let's just do another record," and decided to put it out on Squint.
Other than the hit "Missing Love," that record virtually disappeared. Why?
Nash Companies are really complicated sometimes. Despite the success of [Squint] groups like Sixpence None the Richer, Chevelle, and Burlap to Cashmere, there was just a lot of stuff happening on the inside where it all fell apart. It's just best described as "unfortunate record label stuff" since it's so far in the past now, but it got to be too much and the plug got pulled, which was incredibly stressful. It not only meant my band's record going without promotion, but also my day job as an A&R guy and then my wife's job [as Sixpence lead singer Leigh Nash].
So, what did you all do after that?
Nash I went into producing, engineering and mixing local rock bands, and producing songs for TV shows and films. I also built a studio called The Bookhouse, and most recently nine months ago, Leigh and I had a child named Henry.
Hanson I've taken on the role of pastor of worship music at Church of the Open Door in Minnesota, which I've enjoyed immensely. My wife and I just celebrated our 15th wedding anniversary and we have two daughters. I've also put out a couple solo records—Captured and Broken—so life's been good!
Andrew I'm a worship leader in Arizona where I live with my wife and two kids. Career-wise, I just released a solo project in March and have just teamed back up with these guys.?
What made you guys all get together again for The Bookhouse Recordings?
Hanson We weren't out soliciting a situation like this, but were approached by Rick Altizer at Fuseic Music and were told of everyone's interest to have us re-record some old songs and toss together some new ones.
Nash Then we just got on the phone and compared calendars to see when everybody could make it happen. We wound up only having a six-day window between all of us, for better or for worse, to make this happen.
How did you choose which old songs you'd include on the project?
Andrew The right songs all kind of just floated to the top. They were the ones that we thought were the biggest singles and songs, all except for "Dying Man," which was never really a hit but one we all really liked.
What was it like revisiting those old songs, and how did you tweak them?
Andrew We all liked the way we originally did them, but started thinking, Well, if we were to have just written these today, what would they sound like? We put on a lot of our favorite CDs from the present as a point of reference, and we just sought to do them a bit differently and updated for now.
Nash You wonder after a decade, Does this still hold up after all those years? Some songs do more than others, and going back I could hear certain flaws and ideas that sounded dated. But then again, we're so close to these songs, it's really hard to be objective!
How did the new songs come about?
Hanson We basically each came to the studio with one new song in hand. After showing it to one another, the magic, so to speak, came back—and we wound up with "In the Middle," "Home" and "Prayer For Beslan."
Will this experience offer a full time reunion or is it just a one off?
Andrew It's certainly been a lot of fun and something that's been a really positive experience overall, but we're not going to pick up from our lives at home and leave for several months on the road at a time anymore. If anything, we're going to continue doing a handful of shows a year and play periodically to support the record.
After all you've been through, what's PFR's crowning achievement?
Nash I think we can look back at the history of the songs and say we're proud of them, but even more so over the years is how those songs have impacted Christ's kingdom.
Hanson I can't tell you how many times I've heard from people who were in the worst times of their life, but songs like "Let Go" or "Forever" reminded them that our God is so great that he remembers each of our names, struggles and concerns. I've had countless stories so many years later come as a result of a record we spent six weeks in the studio to make. I never thought the music would have such an impact in the grand scheme of a person's life!
Andrew That's the most encouraging part of this exciting road and the relationships we've made together with one another. You realize you're a part of something much bigger than yourself and all part of a much greater plan!
For more information about PFR, visit our artist page for the band. Click here to read our interview with Patrick Andrew from earlier this year. The Bookhouse Recordings is available exclusively at Family Christian Stores, beginning November 23. You can read our review of this album here