Rediscovering Joy
Andree Farias

Copyright Christianity Today International

2005

15 Aug

COMMENTS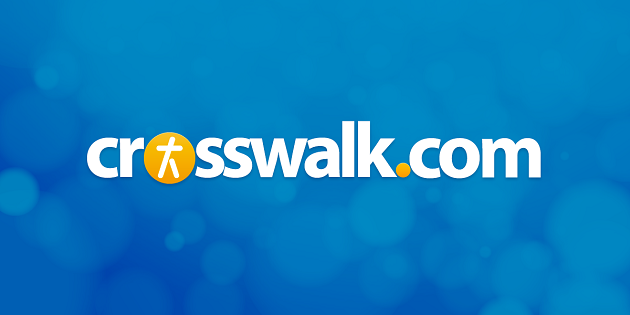 Joy Williams' smile will light up any room. Since her 2001 self-titled debut, the powerhouse vocalist hasn't stopped sharing that smile and the love of Christ. But she wasn't always smiling on the inside, sometimes struggling with her own identity in Christ—and accepting those truths for herself. It wasn't until after a period of soul-searching and counseling that the rough edges started to be sanded down, and she finally began to fully believe what she'd been singing—and smiling about—all along. And not long after that, she met the man she'd eventually marry, Nate Yetton, who has further helped her to find her way. Williams documents this process in Genesis (Reunion), a project where she finally takes full ownership of who she is and relates how she left the darkness behind.
You've come a long way from your 2001 debut to Genesis.
Joy Williams A lot has changed from that 17-year-old to this 22-year-old. The departure feels like this is my debut album. I co-wrote all ten songs, and I was really actively involved in the music. And I'm really excited about it. I don't begrudge any previous project, but I feel this one is the most "me."
Why Genesis?
Williams The title comes from the song "Say Goodbye," which came out of a season when I recognized that I had a lot of soul-searching to do. I had to get through a lot of my people-pleasing tendencies and my desire to hide pain. I'd woken up one morning, I had been married four or five months, I was halfway through the project. I was fighting really hard for the songs and the lyrics, and going, "I'm not the person that I was when I first started out." Genesis came out of a lot of change in me, and the new beginnings, new outlook on life, new marriage, and new music.
The song titles include "Hide," "Silence," "God Only Knows." There seems to be a theme about things that we tend to keep secret.
Williams Completely. I grew up a pastor's kid, as an obsessive over-achiever. When you do that, you think it's not OK to be broken. But everybody's broken. I'd been wrestling with that, and it culminated in premarital counseling with Nate, who's now my husband. Jeff, the pastor we were meeting with, was asking all of these personal questions, so I told my story: "This is what I'm going through, what I'm struggling with." And as soon as I talked about my struggles, I'd tape it back up and say, "Everything's cool. I'm working on it. No big deal."
You were keeping it in?
Williams I was, because I didn't want to burden people with what I was feeling. After a couple of sessions of me doing this, Jeff said, "Can you just stop talking for a second? I just have to let you know, you hide so much, Joy." He said, "You're not supposed to deal with this on your own, to spackle the walls of all the cracks in your soul on your own. It doesn't work. You have to be vulnerable, bring it out into the light, and trust that with people that you know, so they can encourage you."
That's where a lot of the themes for Genesis came out of. There was a point where I was telling girls [at concerts] that they were beautiful, while at the same time I was having doubts about myself. I believed the truth of what I was saying, but it didn't stick to me. I had no Velcro on me for it to stay. So that's when the truth [of the counseling sessions] rattled my cage, allowing me to let things come to the surface. It was a very vulnerable project.
When I listened to the album, I went, "This girl has had her share of counseling! Either that, or she's studying to become a psychologist."
Williams: (laughs) It's funny you say that! Before I went into music, my goal was to go to school and get a degree in psychology. The human brain and the psyche have always been intriguing to me. But counseling is great. You take your car to the mechanic, why can't you take your heart somewhere?
You were seeing a counselor even before the premarital counseling. Why?
Williams I felt like I had developed some unhealthy patterns in the way that I viewed myself. I was worrying about what people were thinking of me. I felt like I needed to be more reconnected with reality than I was plugging into.
When you say unhealthy patterns, what do you mean?
Williams Some of that is personal, but a lot of it had to deal with my own identity. I didn't feel content with who I was. I never really felt like I measured up. There were layers of self-esteem problems. Issues of family. Questions like, "Why am I here? What does my life mean? What am I worth? What do I have to offer to other people?"
I think I put so much pressure on myself to communicate a certain way, to make sure I left people with some sort of biblical truth that they could chew on. I had to learn and tell myself, "I'm not a pastor. I'm a musician, and what I write comes out of what I believe." There doesn't need to be an altar call at every concert.
Why did you feel the need to preach?
Williams I grew up in a preacher's home, so that didn't seem like an unnatural thing for me. One of the things I learned through counseling was the fact that, if I was just myself from stage, that was enough—to be more realistically engaging with people. That's why I wrote songs like "Hide"—to realize I didn't need to have it all together in order to be on stage and, in essence, be more real and broken with people.
In order to give the way you do, one has to receive as well. Do you feel that perhaps you weren't receiving as much?
Williams Yeah, there were moments of that. I'd been on the road so much that I started feeling real disconnected from my family and friends. That gets taxing. I didn't have that balance. There were moments when I would wind up feeling really tired and exhausted, even though I had 13 hours of sleep.
I would say there was also a bit of depression going on, plus some amount of wrestling with the Lord and with the belief of who I was. There was a whole recalibration that needed to happen. That's where you need your friends.
Was this before getting married?
Williams It was right before Nate and I met. It was a very singular time, when I didn't have anybody to call at night and tell them how I was feeling.
But you're so personal and amiable. Why didn't you have anybody to go to for support? I'd figure there's a lot of those types of people in your life.
Williams It's very easy to isolate yourself on the road. I wouldn't say I didn't have any friends; I wouldn't have my cell phone with me all the time otherwise. But to be able to give and interact in the way that good friends do, the phone can get kind of old after a while. Anybody who's been in a long-distance relationship knows what that feels like. There's a certain point where you feel, "Ah, I just want to see your freckles and your eyes. And I want to see when you raise your eyebrows." I want to see that from my good girlfriends. There was a sense of loneliness [even though] I was constantly surrounded by people. There was a feeling of being overrun.
You got married relatively young. Would you say marriage was your way of putting an end to this period in your life?
Williams No. A man in no way was anything I was looking for, a Band-Aid to any of the stuff going on in my life. Marriage was the last thing on my mind at that point, because after a bit of taking stock of life, I had a great period of not doing a lot of shows, and going to counseling and talking to people on a regular basis—just to take time for me to invest in myself and the Lord. I was already starting to see that I was acceptable as a Christian, that everyone else like me has issues and challenges. I had realized the beauty of letting go. It was a great year of real growth, traveling, and meeting amazing people, Nate included.
And when you got engaged, you and Nate went to premarital counseling together. Tell me about that.
Williams We both talked about it when we were dating. We said that if we got engaged, we'd both want to go to premarital counseling. It's not a save-all, and nothing fully prepares you [to be married], but it did equip us in a lot of ways. It helped me realize I'm an introvert and he's an extrovert. I draw energy from quiet time, while he draws energy from people. When I'm angry, I think about it for five minutes, and then come to talk to you about it. But he's like, "I want to talk about it now." So there's a lot of everyday lessons I learned in that. Marriage does bring the highs and the lows, but that's the journey of it. It's kinda like sandpaper, constantly rubbing at the rough edges of who you are and smoothing them out. It's uncomfortable sometimes, but I'm really grateful to have it in my life. I wouldn't want to be going through this with anybody other than Nate.
You're the introvert, but you're always in the spotlight. Nate's more of a behind-the-scenes guy, I suppose. So who drives the relationship? Who keeps the other in check?
Williams Our whole goal was, "If we can't be best friends in this process, then this is not the relationship we need to be in." We tried to make sure we built a friendship first, where we can be honest with each other: "Dude, you're so not you. I know you're frustrated. You're not saying what you're feeling." Nate can read me so well.
In terms of who drives it, I think Nate is really good at saying, "Hey, let's meet together." "Hey, can I take you out on a date?" He serves me so much. It's a constant reminder to me that we're to serve one another. Nate's a great example of that.
I had to reverse my thoughts that marriage would be intense and deep all the time. A lot of times it's just movies and popcorn on a Saturday, waking up late on the weekends, doing the laundry because I know he's running out of undershirts. It's anticipating my husband's needs, and tending to mine too—that I too need quiet time every day.
For more about Joy Williams, visit our artist page for her. Click here to read our review of her latest album, Genesis. And to listen to sound clips and buy Joy's music, visit Christianbook.com
© Andree Farias, subject to licensing agreement with Christianity Today International. All rights reserved. Click for reprint information.