Rebecca Gets Real
Andree Farias

Copyright Christianity Today International

2005

28 Nov

COMMENTS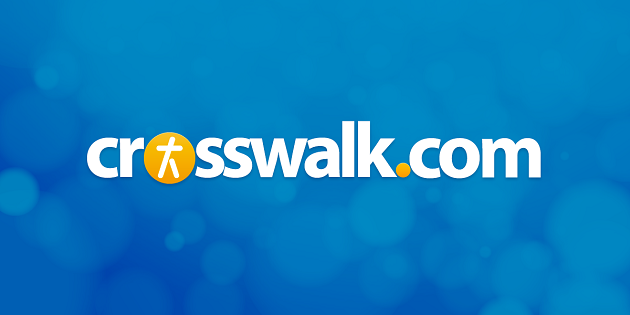 "Rebecca St. James, burned out? How? I didn't think she had any problems." That's a common notion people have of the popular Australian-born singer. But RSJ will readily tell you that she too needs to refuel on occasion. For someone who makes music, tours extensively, writes books, and is involved in a variety of speaking engagements, running on empty is not an uncommon thing. That's why she took a trip to Switzerland last year for a brief hiatus, one that inspired much of If I Had One Chance to Tell You Something (ForeFront), her first album of original material in five years. In this conversation with Christian Music Today, St. James gets a chance to tell us something about this period in her life, her time in the Alps, and how ministry is still the one thing that drives her.
If I Had One Chance to Tell You Something. That's quite a mouthful. Why not choose something simple, like God or Pray or Transform, your earlier CDs?
Rebecca St. James I'm a bit of an adventurer, and when it comes to music, I kinda like to break the rules, even if it's my own rules. Often the policy with my albums has been, "If somebody has already tried something, let me try to do it another way." So that has carried over to my choice of album titles. But really, I like it a lot. It's a line from the song "You Are Loved," which we've been doing live on the road. It's really been connecting. The title also comes from a real mission, and I hope it draws people to want to know what that one thing is.
And what is it?
St. James "You are loved." That's what I felt like God has been really speaking to my heart about, over the last year or two especially. I went to L'Abri, a study center located in the Swiss Alps, for a sabbatical last year. It was there that God started to impress upon my heart that I am loved. There's nothing I can do to make him love me more, and there's nothing I can do to make him love me less. [I also learned about the] safety and the security of that love.
Everything in the Christian life comes from the knowledge of that love-friendships, compassion for the hurting, surrender to God-all of those things come from that main frame of the love of God. It's when we know this love that we can love others. feel like that's the message that he wants to speak to our hearts, that we are so loved by him.
But it's not the first time you sing about the love of God-most of your albums are centered around that premise. What makes this album any different?
St. James This album is more vulnerable than other albums. There are two things I wanted to be present. One is reality; people are longing for reality. And people are longing for hope-and the only true hope is God's hope. So I really wanted those two things to be on this album. In that whole mission of wanting people to know the love of God, I want to be very real-talk about both pain and joy-but I also want the biblical hope to shine through.
"You Are Loved" was written in second person. Who are you addressing it to?
St. James It's a song that I wrote for a friend of mine, for a prodigal-a guy I grew up with named Daniel. I hadn't seen him for many years when I ran into a mutual friend years later and I asked about him, and they told me that he had gotten involved with drugs and fallen away from God. So I wrote this song to him, and in it I say, "My friend no matter where you've been, no matter what you've done, you are loved by God. He is the Father that has his arms open-wide waiting for you to run to him."
So I think the difference from other albums is this theme of the prodigal coming home and being embraced and being loved by the father, and knowing that I'm a prodigal because we've all fallen short. But we're all welcomed back.
You talked about vulnerability. The song "God Help Me" includes the line, "I'm running out of time to live, running out of love to give, running out of life within." What are saying there?
St. James I think I'm alluding to a few things there. One is the feelings that I've had when I've been nearing burnout, which has happened a few times in 12 years of ministry. In those times, I've really felt like running out of love and running out of life within. God has had to fill me up so I have something to give.
I wrote that song on my birthday last year. Birthdays and New Year's are two times during the year when I get reflective about my life. I was definitely just thinking about the place where I was at. You do feel like you have those moments when you say, "Wow, life is short! I am running out of time to live, and I want to use it well for God." I need him to help me know how to live. It's a good thing when we come to the end of ourselves and we realize we're empty and we need Jesus passionately.
Tell me more about L'Abri. Why did you go there?
St. James One of the things I've realized is that every year I need a form of a sabbatical. Being in ministry is intense, so I need to take a block of time out. Last year I was at L'Abri for a month and a half. That was longer than usual. But I've got to get away every year just to recharge and refuel myself. I don't think I was at any kind of burnout stage; I was just learning the importance of needing that refueling-from God, emotionally, mentally, and physically. It was a real incredible renewing time. I was like a sponge, just being able to receive and fill up.
What exactly did you do at L'Abri?
St. James For half of the day, you actually have to work because you're living in community. So for half the day you're gardening or cooking or cleaning the house, a huge chalet that everybody lives in. And they assign you a tutor, with whom you meet every week or once every two weeks. That tutor helps you be directed to certain books or tapes that are on the subjects that you really want to study while you're there. And then, the other half of the day you're studying. They have a huge library there.
That's part of the reason that it was so great for me. It's really hard for me to fit into a regular semester curriculum, like a Bible school or that kind of thing. But to go to this kind of place is almost like you can design your own curriculum based on what you feel God is wanting you to study. That was perfect for somebody like me.
So what did you study?
St. James Part of what I wanted to study was apologetics, because I haven't really studied that a whole lot-what it means to defend my faith. And then part of it was personal stuff God wanted me to deal with-who I am in him and things like that. Rediscovering my God-worth instead of my self-worth.
You're in your late 20s, yet your target audience still seems to be teenagers. Why is that?
St. James I have a young view toward life in that I've grown up with six siblings, and I'm still very involved with them. A couple of my brothers are part of my team on the road. My younger sister is 13. So I have a passion for reaching young people like my siblings. And I just think a lot has to do with how you look at it. I want to be a kid my entire life, yet I want to be responsible with my life and not be unwise in the decisions I make. As far as attitude towards life, I always want to have a youthful approach.
More than that, I think it's a combination of two things: I've always liked rock music. TobyMac is quite a bit older [he's 41] and still doing probably more edgy music than ever before. It's more about what you feel called to do. I feel very called and passionate for a rock/pop audience. Rock music appeals to a wide audience. I don't think it's just youth that I'm appealing to, because the shows-although they focus on young people-really the whole family comes out, kids and families as well.
A lot of people who grew up on your music in the '90s are now college students or around your age. Do you still have something to say to that audience?
St. James I think I have more to speak to that age group right now than ever before. When I was starting out, I had a hard time getting credibility with that crowd. They were like, "What does she know? We're in college. She's a teenager." The college crowd was never my crowd; now they have grown up with me. There is a trust level there. I know it's a bit of an older age group maybe, but I've had opportunities that are opening up to me now because of my age, like a recent article in Today's Christian Woman. That would appeal to somebody in the mid 20s to somebody in their 50s. Never before have I had enough life wisdom or experiences to be involved in that magazine.
Now that you've gotten older, do you still have a passion for topics that were hot when you were younger, like abstinence, teen purity and the like? I noticed there's no mention of it in your new album.
St. James It's still there. It's part of my ministry. Two weekends ago I was a part of a purity event. I still mention it whenever I do a concert and I sing "Wait for Me." Aside from my song "God," that's the song people mostly know me for. It's still a focus in my ministry, but it's not the main thing. It wasn't intentional that I didn't write another song to my future husband saying, "I'm still waiting!" If God would've inspired that, it definitely would've been on the album. When I'm writing an album I say, "Lord, what do you want me to say? Speak through me." And this time, it wasn't something that God was leading me towards.
I brought up the age group and the abstinence focus because as people get older, they don't want to hear "You'd better wait!" as much as how to be content in one's singleness.
St. James In these Girls of Grace conferences, they ask me to speak about self-worth. And contentment in my singleness is actually one of the things I talk about, saying how God has brought me to a place where I'm able to give that area of my life to him and really let go of it. It's not a huge focus to me, but if I'm asked to do a purity talk or event or speaking engagement, I'll do it. We need as many voices as possible speaking about this issue. I'm thrilled that other people are stepping up and speaking about this, like BarlowGirl and Vicky Beeching.
You're very successful. You're a recording artist, a speaker, an author. You're out there. How come you're still single?
St. James I still date quite a lot. I just haven't found the right one yet. God's man for me has not shown up in my life. That's something I'm not going to settle for. A lot of people do settle; I think they feel like they're going to get left on the shelf. I'm not willing to settle. I would be dating a guy for six months, and I've had other boyfriends as well. So it's not like I'm not out there.
But God's man for me hasn't come into my life yet. God still has to either prepare my heart or my future husband's heart, or perhaps the timing isn't right. He doesn't want me to be caught up trying to invest in a relationship while I'm doing so many other things, and have the relationship suffer in the process. I'm just waiting on his timing and surrendering that desire to him. And I am content, probably more content than ever before.
Visit our site's artist page to learn more about her, and click here to read our review of If I Had One Chance to Tell You Something. Please visit Christianbook.com to listen to sound clips and buy her music.
© Andree Farias, subject to licensing agreement with Christianity Today International. All rights reserved. Click for reprint information.