A Collision of Life and Death
Russ Breimeier

Copyright Christianity Today International

2006

24 Apr

COMMENTS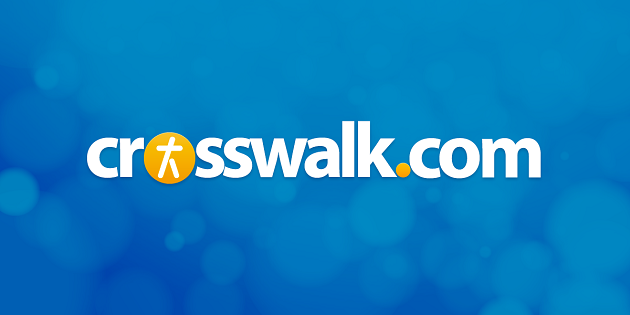 Things started off well in 2005 for the David Crowder Band, which got its start as the primary worship band for University Baptist Church in Waco, Texas. In September they finalized A Collision or (3+4=7), which released to strong reviews—it earned high placement on our year-end Best Albums list. Soon after, the band embarked on a headlining tour. And then tragedy hit: Kyle Lake, the band's friend and pastor at UBC, was electrocuted and killed while adjusting a microphone during a baptism. It was hard enough for Crowder and his buddies to be away at such a difficult time, asking all sorts of challenging questions in light of it. What's more, A Collision was created as a worshipful response to death—before Lake's passing. After months of silence on the subject, Crowder was gracious enough to share some thoughts about his friend's death, and the role Lake played in the album's creation.
Tell me about when you heard the news of Kyle Lake's death.
David Crowder We were really set up to have our best day yet. The band and I were on tour in beautiful Orlando, the sun was shining, and we were on the golf course hitting balls. It was just a perfect start, and then the phone rings. It's my wife, who had just gotten a call that Kyle had been electrocuted, and I'm like, "Um, what do you mean?" She tried to explain what she had heard and felt it was pretty serious, but otherwise we didn't yet have all the details. So I told her to call me if she heard anything else, and after multiple phone calls over the next thirty minutes, we finally got confirmation that our friend had died. I just kept thinking, No, there's no way.
It had to be hard for you to be away during that.
Crowder The bizarre thing is, when tragedy hits, you immediately start asking all the "what ifs"—if only this or that had happened. Every time we followed that question, we wound up at a dead end.
Because we weren't in town, a band called Dutton was filling in for us [at University Baptist]. The drums sit right in front of the baptistry, so when Kyle grabbed the microphone, Dutton's drummer immediately pulled it away from him to the point where he snapped the mic cable in two. So as quick as any human could react, he was able to disconnect the circuit.
If it had been us, we would have stood around staring at each other for at least five minutes trying to decide what's going on—"Should we grab that or not?" So whenever we started asking ourselves if it would have helped if we were there, we came to the conclusion that, no, absolutely not—it would have been worse, guaranteed. (Chuckling) You don't want us on the scene providing emergency care!
It's hard enough to deal with the loss of a loved one without the mysteries of "what if," so in a way, that's been the tiniest of blessings, understanding that our presence wouldn't have changed anything. But it was very hard to not be there.
I would think it'd also be hard because of the circumstances. Baptism is associated with new life, yet your friend died in conjunction with that.
Crowder It is an interesting visual, for sure—the symbolism of it all. They say irony is dead, and I don't know if that's true [in light of this]. Of all the moments for someone to go, especially as a pastor … it's just hard to look at an event of such depth and beauty in a negative light.
Have you come to any conclusions about it?
Crowder No, not really, though I think all of us are in the same boat when it comes to talking about death. Psychologists say that the unconscious self cannot comprehend our mortal end. You can't picture yourself dying in such a way. Anytime we picture death, we imagine it being inflicted on us by someone or else just quietly passing one day. Culturally, we don't know how to cope.
That part of it has been an interesting journey for me. When you're so close to someone and you're both relatively younger, you just don't fathom such an accident occurring. But we're surrounded by electricity every day. It's not a tame thing—this stuff is ridiculously dangerous. We live so close to it, especially those of us who are regularly surrounded by serious sound and lighting equipment, and yet [the danger] of it never crosses our mind.
I've loved that side of contemplation, enjoying the fragility of where we sit in this world as humans. That's really healthy for us to consider. But one of the biggest troubles I'm having with it all is how it also ties in with [our album].
When the album released, you said A Collision is a response to death.
Crowder: Right. See, Kyle wasn't just our pastor. We grew together at Baylor University, we've known each other for ages, and if I had to pick a best friend, he'd be one of those I'd bestow that title on. He's been incredibly influential on the band's music, and he had a prominent role in assembling this record—content wise as well as flow, before we even played a note. [A Collision] first existed as a Word document that I had put together from discussions with Kyle and other people.
You mean conceptually?
Crowder Well pretty much a script. It was really bizarre how we developed it. Note for note, as a whole, the record was pretty much mapped out in this file before we recorded anything.
As an essay or an outline?
Crowder A little of all of that, actually. The first page is, "Opens with [Loretta Lynn's] 'Everybody Wants to Go to Heaven.'" And then details about the room size, the mic placement …
So, literally the sort of stage direction you'd see for a play or film?
Crowder Exactly. It was just an idea fully fleshed out from start to finish, and Kyle played a major role in developing it. We had several friends and relationships within the church and outside that were all coping with death at the time, particularly cancer. So we found ourselves in the same sort of conversation we're having right now, and cancer became this sort of "antagonist" in the story, so to speak.
The album gets released, suddenly Kyle is gone, and then our church is left with a soundtrack of what we're going through—what we need. Yet he was the one that helped put it out there.
That's so bizarre. It's almost like he was the finishing touch or puzzle piece to help you through the subject.
Crowder As selfish and strange as this sounds, after all those phone calls that day in Orlando, Mike [Dodson] our bass player said, "What have we done?" Did it really need to go that far? We had to ask ourselves if we really believed what we were singing about or not. Is it just a collection of nice thoughts about our faith, or is it something more? We didn't know what we were supposed to do, so we decided to just go play our music [on tour, as planned] and see.
How uncomfortable was it to perform that music on stage for the first time after the accident?
Crowder We definitely wanted to be home, not making music in front of people in Orlando we don't know. But music has never taken on life like that for us before. All of a sudden, we're confronted with this, and the songs take on new meaning. It's one thing to believe what you're singing and another to believe what you're singing.
Or live it. Seems like suddenly you weren't just singing for others, but also for yourselves. Was the process cathartic?
Crowder Very much so, for the rest of the tour. This might be reading too much into it all, but we thought about how Jesus celebrated Passover with his disciples before being crucified. They would have traditionally sung the Hallel as part of that—the Psalm with "His love endures forever"—before heading to [Gethsemane] and Jesus praying in agony.
When that song was formed over years of Jewish tradition, part of me wonders whether God was orchestrating that to give his people something that he himself would need later on for comfort. Knowing that he would one day take human form, did he use this song to help gain confidence in God's love? Who knows, but I think it's really interesting how art and grief coexist and feed off each other like that.
I've noticed that a lot in your music over the years—using illustrations and "found objects" to inspire your worship songs and thus inspire others to listen and worship.
Crowder Absolutely. It's this concept where everything, even the album cover, plays into the script of the worship album. In this case [and Illuminate], the backdrop happens to be physics. I think science and faith are on the same journey much of the time. Talking about feeding off each other, there's always give and take—there might be progress in one area, but then the other falls because of it. Granted, they don't always work together, but they do coexist and intersect.
With A Collision, there's a pursuit in search of the core of existence. When you research a bit, you learn about the atom, this invisible particle, yet we can split that apart as well. But the cover has [this diagram of] an atom hovering above a picture of a little boy, which was the codename of the first atomic bomb dropped. Well, our own pursuits wind up broken too. So it's really a beautiful cover, depicting the core of life and what everything's all about, yet we're so broken and depraved, we destroy stuff in the process.
To quote your album, "When our depravity meets his divinity, it's a beautiful collision."
Crowder You have an idea, and then that stirs other ideas. Somehow I've been given this role to lead a particular group of people in Waco, Texas, and these are the conversations we have. My job is to somehow articulate those ideas into a corporate setting.
Does the album really work in a corporate setting? Seems like some of it does, but other parts seem almost too lofty.
Crowder The funny part is, we've kind of had the same conversations with every album we've put out—"This isn't a corporate record." And I totally understand that, because most corporate gatherings aren't where we're at in Waco. But these are all songs sung to God by a group of people …
So then you've actually tried all these out before recording them?
Crowder Oh yeah, most of the time that's the case. And no, it doesn't always sound like something you'd instantly sing in a church setting. But then a song sometimes takes life outside of the concert setting, like the worship setting of the Passion conferences.
Maybe I'm being too simple about it, but before I started writing worship songs for the church, I was at a Pearl Jam concert. Eddie Vedder and those guys never thought about vocal range or lyrical content or stuff like that, and yet I was listening to everyone in the arena singing every word at the top of their lungs. I just think when you put something together that's exciting to encounter, people latch on to it.
It's like your closing lyric at the end of A Collision—"I'm just trying to make you sing."
Crowder That's almost an apology. I know there are people wondering about the album—the styles, the interludes, and such. I'm acknowledging all the questions people may have. But that's the point of it all, trying to make you sing and think about what you believe.
For more about David Crowder Band, visit our site's artist page. Also of interest is this excerpt from one of Pastor Kyle Lake's books, which offers some consolatory perspective in light of his own accident.
Also check out our review of A Collision, which also made our 2005 list for Best Christian Albums. You can listen to sound clips and buy the music at Christianbook.com
Copyright © Christian Music Today. Click for reprint information.