Break Dancing ... With Jesus?
Andree Farias

Copyright Christianity Today International

2006

15 May

COMMENTS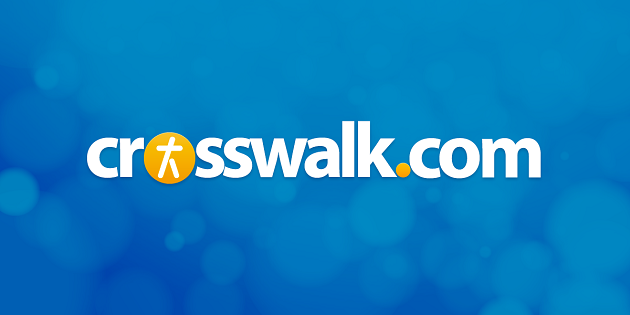 They rock. They shake their hips. They have a hype man named Xanadu who dances with them onstage. It's the Family Force 5, a self-proclaimed "crunk rock" collective that's one of the most energetic, electrifying live acts in music today. They hail from Atlanta, home to the band's hip-hop homies—rappers like OutKast, the Goodie Mob and Bone Crusher. No, the band isn't a rap conglomerate, but they sure act like one, going by pseudonyms, talking in ebonics and flossing their latest, Business Up Front / Party in the Back (Maverick/Gotee), which they specifically wanted to tailor for both Christian and mainstream audiences. In this interview, band principals—and brothers—Solomon, Joshua and Jacob Olds talk about their humble CCM beginnings, how the Family stands out from other newcomers, and how Christ is the guest of honor at all of their parties.
You have very funky stage names. How did you come up with them?
Solomon Olds, a.k.a. "Soul Glow Activator" We came up with those names because we're from Atlanta! And Atlanta is the home where a lot of gangstas live, yo! We gotta have gangsta names, you know? So we've go Soul Glow Activator, Phatty, Crouton, Nadaddy, and Chap Stique. And then we got a guy that dances around on stage and his name is Xanadu.
Before you were this "gangsta," you released a CD in 1995 as The Brothers. What ever happened to that?
Solomon The Brothers was a boy band-ish project we did as kids. It was fun and it taught us a lot about doing music when we were young, but it was not what Family Force 5 is today. We've kinda come full circle.
Joshua Olds, a.k.a. Phatty We were young and it was fun and we learned a lot. We toured the world. We grew up on the road. It's kinda like you build blocks from when you're younger [until] you get older. It develops your person. I don't think we would be who we are today as people or as a band if we didn't experience what we did when we were younger.
Jacob Olds, a.k.a. Crouton It was definitely the ultimate experience to grow up doing that. It taught us a lot of discipline and what it takes to do music, to have a love and a passion for it.
You have certainly come a long way. You scored a deal with Maverick Records in the mainstream market first, and then one with Gotee in the Christian one. Most bands do it the other way around.
Solomon We're not that kind of band. We're obviously different from everybody else. The opportunity came along to sign with Maverick. But a lot of bands, when they make the leap from CCM to the crossover, it seems that they either turn their back on Christian music or they don't give props to who they really are, and they kinda want to deny their audience. We're not going to do that.
We're Christian kids. I'm not afraid to admit that I'm a Christian. I'm not afraid of standing up for what I believe. The Family Force 5 audience is kinda half and half—a lot of Christian kids and a lot of unsaved kids. Both record labels saw the potential in that. I don't think music really needs any kind of label in front of it. You've got great bands out there that happen to be Christian artists—P.O.D., Switchfoot, Sixpence None the Richer, Jars of Clay. All these bands have showed that it's not just Christian music. There's actual music out there that sounds like pop music, and it's actually something that everybody wants to hear.
Were you intentional about having this "dual" deal?
Solomon As The Brothers, we started playing in the CCM market at a young age. We started learning instruments after The Brothers. We've played in clubs for four or five years now. We play at churches every once in a while, but most of our shows are at clubs. People know we're Christian, wherever we go. We're not a respecter of venues—we play the same show. We don't try to water it down or anything.
Our thing and our ministry is, Jesus Christ came to this earth to do something so severe for all of us. And we want to do something so severe for him, because we want to be models. We want to model ourselves after him. So why should we play watered-down music that fits within the Christian music mold, the CCM mold. To me, and pretty much anybody that's under my age, most Christian music is a turnoff. I don't want to be affiliated with that. I want to be affiliated with something that is great music. I feel that Maverick and Gotee together can pull that off.
Why do you think CCM is a turnoff for most kids nowadays?
Solomon Christian music has a sound that is very safe and watered-down. There's a lot of kids that are into the lyrics, but the first names that you gravitate toward on the radio—if it's Snoop Dogg, if it's Eminem, if it's Michael W. Smith, the Newsboys—is the music and the melodies and the beat of it. A lot Christian music isn't done that way. It's done in a mold that sells to an older demographic—soccer moms, businessmen and stuff like that—and that's totally fine.
But if I hear an artist on the radio I've never heard, I know it's Christian music because anybody can pick it out. Some people like that kind of music, but I don't think it appeals to a younger generation. They want something raw, something that's fun and exciting, something that's urgent, or something that has a message they can latch on to. There's a lot of bands out there that are teaching depression, that are talking about suicide, and stuff like that. Those are avenues that kids want to explore.
But at Family Force 5 we want to give an alternative to that, where it's just as exciting, it's just as fun, it's just as urgent, but it has a positive message. And the positive message is, "We're here to rock the party all night long!" just like Lionel Ritchie.
And party you certainly do. Are you afraid that the levity of your sound, your stage antics, and the gimmick factor may not fly with CCM audiences?
Joshua You have to look at the stuff that you're trying to portray. I'm not saying it's gimmicks, but all of that stuff is an attractor for people that are not saved, for people that are out there looking at the videos on MTV everyday. All of that stuff draws you in to be able to tell you about the message, to open up the door to people that haven't heard of Christ or about Christ. Christian people can take it however they want to. If it offends them, well, you can offend some people along the way. We're not trying to offend people, but if they're already saved, we're not trying to reach the saved. We want to talk to people that need to hear about Jesus.
God is fun. There is going to be a party in heaven. There are going to be people in heaven that are going to be surprised that Jesus Christ can break dance with the best of them down here.
But at times it seems you may be treading risqué territory. Your video for your song "Love Addict" features girls in hot pants!
Solomon To be honest, we've sent that video to churches all across the Southeast, and no one seems to have a problem with it. It's only people that have been so used to the Christian world and the Christian market, and they're used to seeing it packaged in a way that they've seen over and over for the past 15 years. They want Sandi Patty all over again. They want Amy Grant. And most times, it's people that don't understand new art, new videos.
When we're listening to Underoath, our parents say, "What on God's earth are you listening to?" So it's like, "We're listening to Underoath. Do you know what this is?" And they're like, "No, it just sounds demonic." And I say, "It's not demonic. It's probably better than the music you're listening to on the radio." So you've got people that have a closed mind. They have their Christianity and their way that Christian music sounds, and they put it in a box. We're here to tear that box to shreds.
The line needs to be blurred. This doesn't need to be a division thing. Good music is good music. There is music that is either for God and there's music against God. We want to make music that is for God, but at the same time, we want to make music that people enjoy and that they're not turned off by.
You said God is fun. When I hear your music, I hear the fun, but I don't know if I necessarily hear the "God" part. It's not spelled out. How come?
Solomon Our lyrics are what they are. There are some songs that are just about dancing in the club. It's up to the listener if they want to listen in on what we've got to say. It's up to them to discover. We're not only for Christian kids to listen to, to be ministered to. We're also giving this to kids in the secular market so that they have a positive message and a positive fun thing.
"Love Addict" is actually a very spiritual song, because I'm talking about I'm a love addict of the love God is giving me. The song says, "I'm blessed, I must confess / My heart is pounding in my chest / This love's the best / I'm a love addict." Those kind of lyrics, you just don't hear that a lot on secular radio. We also have a song called "Replace Me," where it says, "Crush me, tear me, break me, mold me / Make me what you want me to be." It's a very spiritual song. For people to say it needs to have more "Christianese" lyrics, I would tend to … Maybe they need to go and pick up some Third Day records.
Jacob: Then there's the whole thing about living by example. At a lot of our shows, a lot of people at the club shows, they come up and say, "Y'all don't drink, y'all don't smoke, y'all have positive lyrics. What is different?" That's when you can tell them what's different. It's the more one-on-one approach rather than beating somebody over the head with a Bible. This is the way we approach our ministry.
Be sure to visit our site's artist page to learn more about Family Force 5, and click here to read our review of their debut Business Up Front / Party in the Back. To listen to sound clips and buy the music, visit Christianbook.com
© Andree Farias, subject to licensing agreement with Christianity Today International. All rights reserved. Click for reprint information.