Time to Testify
Mark Moring

Copyright Christianity Today International

2006

23 Jan

COMMENTS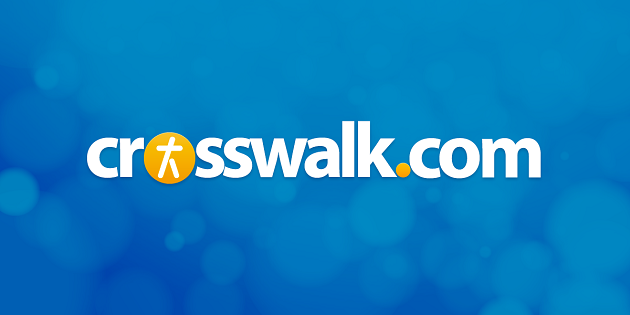 Not long ago, P.O.D. was on top of the world. Satellitereleased Sept. 11, 2001—yes, that 9/11—and went on to sell more than 3 million copies and garner three No. 1 hits. Then came 2003'sPayable on Death, which went on to sell … just 500,000 copies, and the band sort of drifted out of the spotlight. But now they're ready to take it back with Testify, the highly anticipated CD originally slated to release last summer, but delayed several times. The band hit some bumps in the creative process, but when they turned to superstar producer Glen Ballard (Alanis Morrisette, Dave Matthews, Aerosmith, No Doubt), the creative juices and the confidence came rushing back.
Related:
• Part 1 of our interview
with Sonny Sandoval

In this exclusive interview with P.O.D. frontman Sonny Sandoval, we got the scoop on the new album, which includes a straight-up worship song—with a Jewish rap star singing along. Sandoval also discussed his disappointment with Payable on Death's slow sales—and his theory about why that happened. But now he's focused on Testify, of which Sonny says, "It's just the P.O.D. way to always intertwine that hope that we have in Christ with our music."
The making of Testify was quite a journey. In the fall of '04, the creative process was going really well, but then when you got in the studio last winter, it sorta fell apart. What happened?
Sonny Sandoval We went to The Plant Studios in Sausalito where Metallica, Dave Matthews and all these legendary groups recorded. But the vibe just wasn't there. Our producer said he really didn't care for the equipment that was there, but he said, "I can make it work." And we're like, "We don't want to just 'make it work.' We've got a cool little studio in San Diego that would take us in a heartbeat." And that just changed all our thinking. We just wanted to be in San Diego [P.O.D.'s hometown].
But even then, when we were recording all the tracks, we felt like we really hadn't stepped it up a notch. So at that point, we decided to explore other options.
That's when Glen Ballard came into the picture?
Sandoval That's right. We met with him in person. We wanted him to know that we're not just another band trying to use him for his talent. We wanted to connect with him first. And we did that. He's a nice guy, like an old-school hippie. He heard a few songs, and he was like, "Man, I'm in." So all we really did was give him our demos, and he just threw it in his computer and took the best of everything. And then we did a bunch of overdubs. It came out great.
It sounds like he really brought out the best in you.
Sandoval This was the longest time we've ever spent doing a record. At that point, I think we were all just a little bit confused, and we didn't know what was good anymore. We just told him, "We just need you to kind of sift through everything we've done and tell us which ones are good, because right now our ears are pretty much shot."
Had the band lost its confidence?
Sandoval I think it was more or less a case of by the time you keep hearing the stuff and letting other people hear it, you just kind of lose yourself and what was what. That's what was cool about Glen Ballard. He said, "Man, this stuff sounds incredible. What do you need me for?" That's the impression he gave us. We asked him, "Do we need to re-record and start all over?" He's like, "No, man, you guys are there. Just let me sprinkle my magic dust on it, and we'll overdub little parts that need be. But you guys have created something awesome." So he pretty much gave us our confidence back, if there was anything lost.
Speaking of confidence, what happened between Satellite [3 million-plus in sales] and Payable on Death [500,000-plus]? Why didn't that album blow up like Satellite, and did you guys lose any confidence as a result?
Sandoval No, we didn't lose confidence. I went back and listened to that record recently, and it [slow sales] really bummed me out because I love that record. I don't really think it got the credit that it deserved.
But at that time, there were a lot of personnel changes at the label [Atlantic]. They were worried about their jobs, and they didn't care about the music or the artists. We had a hit song, a No. 1 video on TRL ["Will You"]. We did well in our first week of sales. We were touring with Linkin Park. All of our ducks were in a row. And we had just done an amazing video for "Change Your World," which I believe would have been a huge success—except the label never even shopped it to MTV. They never shopped it to anybody, because everybody was concerned about their jobs. And then, once they got the new team in with the label, 95 percent of the new people had no relationship with us. P.O.D. meant nothing to them. We were telling them, "Hey, this is a great record." But they didn't work it.
One of the top guys said, "You guys got basically left for dead, and I'm sorry for that and there's nothing I can do—except that you guys have got to go in and make another great record." It was kind of discouraging, but it's what it is.
Do you feel like everything's in place for Testify to do well?
Sandoval We still have our doubts and concerns, but we've been assured that this is a new label, a new company. We've met a lot of the people, and they've been amazing and they really dig the record. We have all the support we think we need. But it just comes down to the songs and to a label that's willing to work it. And I think if this record does well, a lot of people will go back to buy Payable on Death.
A press release from Word/Warner, which is distributing your music to Christian bookstores, called Testify your "most spiritual album to date."
Sandoval (laughs) I think it's a sales gimmick. My thing is, everything we do is for its time and place. We've been through so many things in the past years, but we're always out there, loving on God and people. We're doing the best we can.
When we first came out [in the early '90s], we were on such a mission to get our Christianity out there, to tell people about things we believe in. Now, people know that; they expect that of P.O.D. Now it's just about going out there and living it day by day and trying to make it. We're just trying to keep everything in context.
But we go into every album on our knees, and pray that God would do something awesome with it. And if it's meant to be, it's meant to be; and if it's not, then God will be gracious to us. But we've always given it over to God, and I think that comes out in our music. There's never really an agenda. The songs and the lyrics are always about what's going on in our lives right now. And of course it's just the P.O.D. way to always intertwine that hope that we have in Christ, that love that we have, that promise that we have from God above. It's always intertwined in our music.
When I listen to your albums, with some songs I think, That's pretty in your face with faith, other songs I think, That could be about faith, or it could just be about relationships, and other songs I'm like, That's just a great rock song.
Sandoval Yes! You're exactly right. That's the combination plate we're going for. There are songs that people know without a doubt what we're talking about. There are other ones that say, He could mean this; he could mean that. It's the same thing with Testify. But even if it's songs like "Boom" [from Satellite], just fun rock songs, you're always going to catch a lyric or two that is hoping to inspire you to something else. It's that little color in the painting that's going to change your mind about how you see it.
That's how we think about music. I don't want to explain the songs. Some are going to be obvious, and some are going to apply to your life—and not mine and not someone else's. But I honestly believe that as long as we've given this music and these lyrics to God, he'll make it make sense to you in your own life, because it does in mine.
There are songs on Testify that are straight out [about faith], and you know what we're talking about. And then there are songs that are like, man, that could be between me and my son, or between me and my mom. That's what's cool about our music; we always keep people guessing and wondering.
But one new song doesn't take any guessing: "Strength of My Life" is clearly a straight-up worship song.
Sandoval It pretty much turned out that way. When Matis [Hasidic reggae singer Matisyahu] came in, we told him to just freestyle, and we came up with a little reggae dub. I wanted him to open up his book and sing some Hebrew, but he just took some Scripture and one of the Psalms from King David, and ended up singing it. He wrote some lyrics, and after that, I went in and put in my own lyrics.
Basically what it came out to be was a cry of King David, saying, "I'm not going to fear no matter who comes against me." The lyric says, "Strength of my life, who will I dread? Even though the wicked doer tries to devour my flesh." It's mean. It's tough. But it's just that cry, saying that I have no fear. King David says even though tens of thousands surround him and they want to take him out, he's going to rest his head because he knows that nothing's going to happen to him. Man, that's the peace that I want in my life.
Anyway, here you have P.O.D. known for being Christians in this rock band, and then you have this Hasidic Jewish cat! We just had an instant bond with him, a respect for him and his beliefs and his culture. We just broke bread and we hung out for a day. We had a kosher meal. We just hung out just like brothers. We really had a kindred spirit with him.
Sounds like a blast. Anything else about Testify you'd like to add?
Sandoval Just how excited we are about this record. Just the word testify—apply it to your own life and the things you believe in. We encourage people to speak those things and to be those things, and to scream it from the rooftops. And whatever way you do it—whether it's music, whether it's art, whether it's just being a daddy or a schoolteacher—I think with this record, we're just really trying to encourage people to stand by those things that they know are real. Whatever you're going through in your own life—personal attacks, struggles—God is the same, regardless. And his Word's never going to change.
That's what we're testifying about. We're not saying, "Look at P.O.D. and the success we've had." We're saying that God is the same from the day we started to the day we finish, and God is good always.
Check out our review of Testify, and our artist page for P.O.D.
Copyright © Christian Music Today. Click for reprint information.