Becoming the Remedy
Jackie A. Chapman

Copyright Christianity Today International

2007

26 Nov

COMMENTS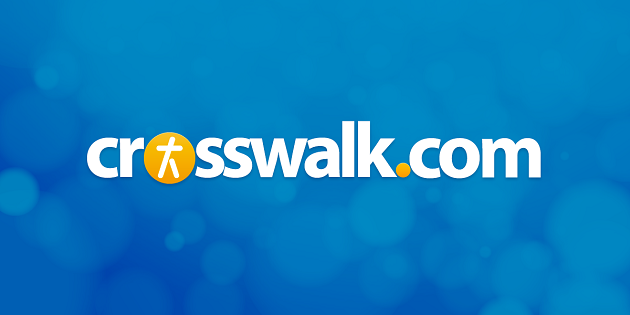 In just short of a decade, the David Crowder Band has amassed a loyal following through their uniquely textured alternative worship music. Yet fans were surprised by the release of the Band's fourth full-length project, Remedy, because it was so much simpler and straightforward than its wildly creative predecessor, A Collision. Turns out there was a reason for that, as Crowder talks about the inspiration behind the album, his hope to spark social change through music, and the story behind all those EPs the band keeps releasing.
What's the motivation for releasing new music every year?
David Crowder We don't count the nonsense [the EPs]. That B Collision disc? We don't even remember doing that. [Chuckling] Seriously though, those are more to tide over the few folks who are paying attention to us. It's us giving back to the peeps. Take those shorter records out and we're releasing albums about two years apart, which is a normal pace.
So, it's not an attempt to face the changing industry by releasing more music, more often?
Crowder The whole thing is changing, isn't it? Music sales are down, at least in stores. Overall though, the shelf life of a CD is shorter. There is not as much rack space in stores. A record could be out for only six months before something takes its place.
What direction do you see the music business going?
Crowder I think it will become more like it used to be back in the early days when singles drove the business. I think we could see more music become song-driven or single-driven, rather than album-driven. When an artist has a hit single, then labels will typically put the money behind them to do a full-length album.
But in your case, you're releasing EPs because you just have extra material to use?
Crowder I don't know if it's boredom and we're trying to busy ourselves, or maybe a year goes by and people who have the latest album ask for something different. We have the material so we use it. Maybe I'm sick, but I enjoy it when artists tackle their songs again, and since that is part of the way we as band listen to music, we give our people some of the same songs rearticulated.
When writing songs for worship, do you consider how vocal range, programming effects, and the unique style of David Crowder Band translates in churches outside your own?
Crowder I once went to a Pearl Jam concert in Dallas where there were 20,000 of us in the arena. The lyrics were projected and from beginning to end we sang all the songs. I'm sure Eddie [Vedder] never thought about vocal range [or style] when he asked us to join him; that wasn't an issue.
When music finds its way to people who attach readily to [lyrics], it pulls them and they can't help but participate. So we haven't been terribly concerned about the dressings of the songs. I'm always aware that first and foremost our function is not to express ourselves as artists. We help people articulate their faith. If a song doesn't function with that filter in our community, it was probably not all that good or all that helpful for the people.
Still, you have an artistic bent to your sound with the programming and loops, which are atypical to much congregational worship. Do you play your songs the same way as you would play them at church?
Crowder It's the same thing at home. These are all songs we sing together as a community. Admittedly, we have a unique setting in our church community. I see our stuff [performed] in other churches and it doesn't work quite as well there as it does at home.
Part of the reason we sound like we do is because we see music and recording as a compositional tool. People ask, "Hey, can you tell me why you did this with a song?" And all I can tell them is, "I guess we're too nerdy and we made this thing with this noise and it sounded cool." For us it's about putting a song together, expressing the faith side with our giftings and expressing the story in the grandest way possible, using every available color in the palette.
Are all of your songs a record of what your church community has experienced?
Crowder Everything that we have ever recorded is a documentation of what our community has done. Remedy became a response to A Collision. We made A Collision about mortality and finding life on the other side. Then we went through the stuff that we were singing about [with the tragic death of pastor/best friend Kyle Lake, who was instrumental in the creation of A Collision].
After taking the journey of creating A Collision, we got together in our church community and expressed ourselves in the hope that we found, and here we are with a few songs that articulate what that was. These songs [on Remedy] express what we did in finding life. It was us making music for us and our church [in response to what we were going through]. Looking back, we couldn't have planned that.
How did you get from an epic 73-minute mapped-out A Collision to the simpler 10-track album Remedy?
Crowder: You were set up for an album like Remedy, though you might not have realized it. We're kind of weird to think that far ahead but we knew that the next [full-length] record after A Collision would be a set of simple songs in a simpler format that are really accessible. So we put a sort of apology/explanation at the end of A Collision [in the song "The Lark Ascending (Or Perhaps More Accurately, I'm Trying to Make You Sing)"] when it says, "And I'm trying to make you sing, from inside where you believe, like it's something that you need, like it means everything. And I'm trying to make you feel that, this is for real, that life is happening, that it means everything, I'm just trying to make you sing." You're set up to move from this epic A Collision to a collection of songs to sing on Remedy.
I understand the record was also inspired by social causes?
Crowder Yes, we started looking at how social movements and music have gone together, especially with movements like the (RED) campaign with corporations and celebrities coming together. All of these major corporations have postured a response to show their shareholders and customers that they were concerned about people less fortunate in different world crisis issues.
How did you interpret that?
Crowder It feels like there's a shift in which the mainstream culture and the mission of the church are lining up. We felt that this is a significant moment we should look at, since music and social change go together. It seems there is always music attached to social change. Music allows a community and individuals in the community to express themselves and then turn minds to social action.
We thought about what this music of change would sound like in our own church, as this movement for social change was an undercurrent there as well. We discovered it's really hard to fit grand ideas of justice into a song and not turn it into something trite. What we were after here was to make songs that move you to act, rather than present more ideas and dialogue.
Do you worry that popular culture sometimes presents a social cause as a popular trend to ride?
Crowder That's another difficult thing about this move for social change with so many people's involvement—immediately I get cynical. Down the road, when you see all the marketing dollars spent in the (RED) campaign and other programs, callousness starts to build up. When American Idol goes to Africa to raise awareness, it raises red flags for some of us, [though good is still accomplished].
It's important to remember that there is a big difference between compassion and justice. Compassion would be like seeing someone drowning in a river and automatically you grab that person and save him. But as you stand there, you see more and more people coming down the river drowning and you just keep pulling them out. Justice is when a person goes up the river to find the source of problem, to find out why these people are in the river in the first place. They take what they see in front of them—people drowning in the river—and their feet start moving. They acquire knowledge in process, and move from compassion to justice. We still need people downstream pulling people out, but we also need someone to get to the source of things too.
Are you and the band helping people acquire the knowledge for that change?
Crowder It was one of those chicken and egg things—is the art a reflection of a movement, or is the movement fueled by the art? At its best, art functions as something that sets off a feeling inside, and that feeling is converted into motion. But once you start moving, if you don't have the knowledge, it can be difficult to know where to put your foot next. And if you're stepping into something big, you could end up doing more harm than good. But we think that music can at least get the feet moving and move us to acquire knowledge.
With the songs "Remedy" and "Surely We Can Change," you name the problems without dwelling on them, pointing instead to the remedy, God.
Crowder I'm glad you caught that—we wondered if people would. The remedy is in us. We are aware of what we are carrying. As the community carrying redemption, we are carrying the remedy. That awareness can provoke change and action. So it's important that we don't get too cynical [about what's happening in the world]. As mainstream cultures moves, the church needs to move as well. Because this is a more decadent era, the church needs to move as quickly and efficiently with a sense of urgency.
What are ways that we the church can start moving?
Crowder For our recent "Remedy Club Tour," we contacted the local homeless shelters in the cities we were visiting to see what they needed most. We felt like if a group of Christians were going to get together, it should make a difference to the people of that city. The shelters responded that the items most needed were towels and socks. So we asked everyone coming to the shows [through the website] to bring towels and socks. The response has been amazing! Never has a pile of towels and socks looked so cool. In Houston, the local shelter sent a couple of the homeless folks from their shelter to pick up the stuff. They couldn't believe that people would care that much about them. It is such a simple thing to do, but to see it become a physical expression of the kingdom of God is life altering.
We also contacted other local ministries in each city to find folks doing long-term work there. I wrote out ways for people to get involved in their local cities and we handed those papers out to people at the shows. It's pretty inspiring to see what is going on in all of these cities. You can find them at www.remedyiscoming.com
For more about David Crowder Band, visit our site's artist page, where you can also read our review of their album Remedy. Visit Christianbook.com to listen to song clips and purchase the music.
© Jackie A. Chapman, subject to licensing agreement with Christianity Today International. All rights reserved. Click for reprint information.