Jars of Yule
Mark Moring

Copyright Christianity Today International

2007

10 Dec

COMMENTS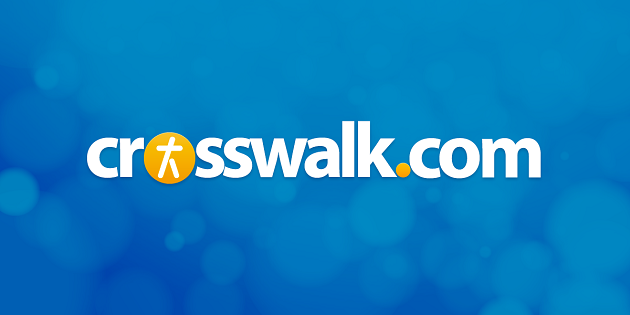 It's been 12 years since Jars of Clay released the four-song Drummer Boy EP, and ever since then, fans have clamored for a full-length Christmas album. The wait is now over with Christmas Songs, which marks several firsts for Jars. Not only is it their first yuletide album, but also their first project as an independent band after a dozen years with Essential Records. Jars has formed its own indie imprint, Gray Matters, under the Nettwerk umbrella. The band also celebrates a couple of publishing firsts—their first book as a band (Peace Is Here: Christmas Reflections), and frontman Dan Haseltine's first children's book (The One, The Only Magnificent Me!). We recently chatted with Haseltine about the Christmas album, about their new indie status, about the adventure of writing for kids, and more.
Why'd it take so long to do a Christmas album?
Dan Haseltine After Drummer Boy, our fans kept asking, "Are you going to do a full-length Christmas album?" Every year we asked Essential, "Can we do it this year?" But they always had something else they were promoting. We were ready to do one in 2002 when we were part of the City on a Hill Christmas record. We had come up with some concepts for our Christmas album then, but the label said, "No, we want to push the City on a Hill Christmas album, and we don't want a competing Christmas album at the same time."
Now that we're independent with our own label, we felt like this was the first thing that we really wanted to do for our fans.
With a Christmas album, there's always a question of balance between traditional and original music.
Haseltine We had a lot of conversations about that. People don't buy a Christmas record to hear all brand new songs; I know I don't. So we wanted have quite a bit of nostalgic material—not just the songs, but also the textures, the types of string arrangements, the different kind of synthesizers. We wanted to tap into different eras of Christmas music, to allow this album to have a nostalgic feel, but at the same time not simply re-recording songs that everybody has recorded a million times.
How did you choose the songs?
Haseltine A lot of it was centered around two things. One, we wanted it to be a little bit more lighthearted than a traditional Jars record. But at the same time, we've got all these things we say about Christmas—like peace and goodwill toward men—but what do those things mean in the midst of war and conflict? How do we say these "Christmas things" and mean it? We tried to pick songs where people had already wrestled with these things. That's why we chose "I Heard the Bells on Christmas Day" and "God Rest Ye Merry Gentlemen." And we felt like we had to write a few that would capture that tension a bit further, with a little more depth.
Fair enough, but that doesn't explain the inclusion of Paul McCartney's "Wonderful Christmastime." Dan, don't you know that's considered one of the worstChristmassongs ever?!
Haseltine (laughing) Yeah, I know! I wonder if any of the reviews will mention it?
I can't promise that! But I hear it was (guitarist) Steve Mason's favorite Christmas song. So, did each of you get to pick one personal favorite for the album?
Haseltine Not really. We all had these Christmas albums we had grown up with, and they were pretty eclectic. My pool of influence included the Jackson 5 Christmas album, John Denver, the Muppets, and this bizarre Christmas album called Switched on Santa by a guy named Sy Mann. It's just all these Christmas songs on the Moog synthesizer. We weren't going to do anything that eclectic and weird, but we wanted to pull some of those textures in. Yes, Steve wanted to do that McCartney song. And when we started working on it, we found that there really was a song inside of that strange production McCartney had used. We felt like it turned into something pretty exciting.
What do you think is the worst Christmas rock song ever?
Haseltine I don't really understand the hype around Trans-Siberian Orchestra. To me, it just sounds like a parody of what somebody would do to turn old Christmas songs into rock 'n' roll. But it's been embraced so well. Maybe that's just a thing about Christmas music. You get things like that and Manheim Steamroller, things that people would be embarrassed to listen to any other time of the year, but at Christmastime it's okay. I don't get it.
Tell me a story behind one of the new songs on the album.
Haseltine I asked the guys, "Do you think we could write a Christmas song that is reminiscent of the Bing Crosby era, like those 'Baby It's Cold Outside' kind of things?" We all said, "We can at least try." So we came up with "Hibernation Day," and now it's a highlight on the record; it's very different from anything we've ever done. It's playful, and I don't think people are going to dig too deep into it. We always run the risk of having fans attach such super spiritual significance to each lyric, but with this one, I don't think we're at risk of that. People will be able to just enjoy it as this romantic song.
You and (guitarist) Matt Odmark share a love of the John Denver Christmas albums. Did any of that influence come into this album?
Haseltine I thought it would more than it actually did. Every year, the first Christmas song I put on at home is "Aspen Glow" off of John Denver's Rocky Mountain Christmas, this really beautiful acoustic song. At first, I think we all thought our Christmas record would end up being something like that, but it turned into something very different when we got in the studio and started making it.
A few years ago, we were going to be part of this Nettwerk Christmas compilation. We picked one from that John Denver album called, "Please, Daddy, Don't Get Drunk This Christmas." We recorded it in sort of a lighthearted way, but it's just one of the most depressing Christmas songs ever. We sent it to Nettwerk, and they said, "This is a family record. We don't think we can put this on there." So it's never seen the light of day!
Now that you're indie, will you still get distribution in Christian retail?
Haseltine Yes, because we're still going to be distributed through the Provident system. The Jars of Clay fan base is predominantly within the Christian community, and we still want to make sure we're honoring them.
Was your parting with Essential a friendly one?
Haseltine Yes. We were proud of ourselves, actually, to finish out a contract. These days, very few artists or bands actually finish a contract. Our contract was a very long one, and there were definitely seasons where we would trade in the entire label system for a Diet Coke. But I think we all worked really hard and were able to put out some great music in that system and accomplish some of the things we wanted to accomplish. It was a positive parting, but I think we just recognized that we didn't necessarily need all of the things that a label would require of us.
Meanwhile, you've also written a children's book. How'd that come about?
Haseltine I've always been passionate about children's literature, growing up with Shel Silverstein and Dr. Seuss, and always loving rhyme and meter and the vivid imagery. Writing a children's book was something I've always wanted to do.
What's the book about?
Haseltine It's about a boy who thinks he doesn't really measure up, so he wants to have all these different things—like a horn, wings, stripes, and spots. So he kind of evolves into this creature in the course of the book. He makes these things with tape and paper, and they start to fall apart and the glue doesn't stick on. So by the end of the book, he's left to just be himself, and the big revelation is that that's all he has to be—the one, the only magnificent me.
What's interesting is that a friend said the story is very much like The Screwtape Letters, in that it's always about the devil whispering that this guy doesn't measure up.
Is this story autobiographical in any way?
Haseltine Yes. I grew up in a family where I had to find other means to find worth; in my home, I wasn't being told I was unique simply because of who I was. I was one of those kids that was always kind of going, "Well, what can I do?" It's one of the reasons I think I'm a musician now. As a kid, I was like, "Well, if I play the piano, maybe people will like me." Since then, I've somewhat grown out of that—although I still seem to really enjoy being up on a stage with that kind of attention!
The book also came out of me telling my own kids the story. I sit with them at night and make up a story—I've got a six-year-old (Noah) and a four-year-old (Max)—and afterwards, they actually critique my story. They'll be like, "Dad, that was terrible. That was boring." Or, "Dad, you should write that one down." This was one of the stories I had told them during those bedtime rituals, and I finally wrote it down.
So what's your next book?
Haseltine Well, it's funny. My six-year-old son has come up with this idea that we're actually developing now, called Alexander the Alligator Dentist. It's a story about a kid who's constantly told he can't do something: He can't do this, he can't do that, there's no way, that's too dangerous. And he rises above it. It's a fun story, and it's really fun to collaborate with a six-year-old because they don't have any of the boundaries that we have. He's actually allowing me to think more broadly than I would normally.
Would you like to keep writing children's books?
Haseltine Yes. It's something I'm very passionate about and hope to keep doing. I've got a lot of stories. If Jars of Clay decides to start touring less, I would love to make this a bigger part of my work, because I want to stretch the imagination of kids. Apart from C. S. Lewis, there's a bent toward realism in children's literature in the Christian community. I feel like that does a disservice to kids, because they don't have the capacity to begin to understand a kingdom of God that is so wild and imaginative and creative if they're not given that opportunity in the books that they read.
For more about Jars of Clay, visit our artist page for the band. You can read our take on Jars' album Christmas Songs by clicking here. Visit Christianbook.com to listen to song clips and buy the music.
Copyright © Christian Music Today. Click for reprint information.