Coming Clean
Andree Farias

Copyright Christianity Today International

2008

24 Mar

COMMENTS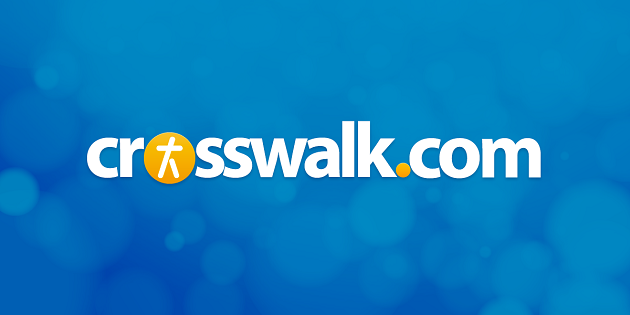 Michael English is back. No, really … he is. After a much-publicized fall from grace in the '90s, the powerhouse singer came back to Christian music in 2000, only to learn the hard way that he wasn't ready. Afflicted with an addiction to painkillers, the singer once again put his career on the backburner for several years before he could even think about performing again. English had lost it all: his family, his career, even his voice. Yet after a slow and gradual process of physical and spiritual restoration, English is back again with a new album and a book, both titled The Prodigal Comes Home. In this conversation with Christian Music Today, English opens up about his addiction to painkillers, his long road to recovery, and how he doesn't care much about being the center of attention anymore—as long as he's at peace with himself and doing what God has called him to do.
Michael, what's it like to get back into the old routine of media promotions and interviews?
Michael English It's really interesting because I hadn't really been doing it much. Back in the day when I was doing a lot of it, you get tired of doing it all the time and talking about yourself. For interviews, you basically say a lot of the same stuff again and again, so it gets kind of monotonous. But I've been out of the loop for a long time, and I'm like a new artist again. Not to mention the feeling of thankfulness in a situation like mine—to know you've been accepted again. Not everyone is, but I'm thankful that most people are.
The title of your new album is The Prodigal Comes Home. You attempted to "come back home" in 2000 with the album Heaven to Earth? Why didn't that pan out?
English To be honest with you, I really wasn't ready to come back at that time. I missed making music, but Michael English himself was not quite ready. On the inside, I was like, OK, I've gotten my life back together … other than the addiction to painkillers. And I guess I thought it was something I could beat while doing the record, but it backfired on me. It really goes to show that you need a clear heart and a clear mind before you dive headfirst into this kind of thing. I wanted to be ready, but I wasn't.
I know some people aren't going to accept [what I say], but this time, I really believe in my heart that Michael English is finally ready. It's a great feeling to be able to lay my head on my pillow every night and know in my heart that as a human being I'm as clear and clean as I can be. I've got my life and my strength back, and I finally see eye-to-eye with God. I don't have to worry over the other stuff, because when you're heart is right [with God], you have a clear conscience.
There was a song on that Heaven to Earth album called "Finally Free." But that wasn't the case back then?
English No. That was a great song that I wish so much would have come along to me now. Like I said, I wasn't ready. I wasn't ready to sing those songs. But that doesn't negate the fact that they were great songs. Back then, when I went out to sing, I think I was just trying to turn things around and sing to try to help people, because God knows I needed help myself.
How bad was your addiction to painkillers?
English The doctors and experts told me that it was as bad as you can get without shooting up. It's kind of hard to explain to those who don't know. You've heard of the drug OxyContin? I got to the point where I would chew my pills up because they were time-released. And I'm scared to mention that [and give people ideas] because the reason I did it was because I heard someone else talk about it. But that's where I was. There were pills that were 80 milligrams each, and I would chew up five of those at a time. Then 30-60 minutes later, I'd chew a few more. That's how bad it was.
How did you get hooked in the first place?
English It started a long time ago, after the 1994 Dove Awards—when I had the affair with Marabeth [Jordan of First Call] and gave up the Dove awards and all that stuff. I was staying at a friend's house a few weeks later. I had the flu, I was by myself, and I was in a lot of misery because I'd never really been by myself before. I always had either my wife or my mother with me. I was all alone, so I called my mother and I asked her, "I don't know what to do." And she said, "Find some Tylenol and get that feeling out."
So that's what I did. I found something that had Tylenol in it, but it also had other stuff in it too. I took it and I ended up feeling a thousand times better. For a person with the flu to walk around like it's nothing, I was thinking it was a miracle drug. I had taken this medication before, but it never dawned on me to take it when it wasn't prescribed—to take it when I didn't need it. With all that other stuff going on at the time while I was sick, that medication had me feeling better not just physically, but also mentally, not caring about what's going on outside of my four walls. It made me believe that I could just get away from it all and start taking that medication. I didn't become addicted then, but it was the starting point.
I would find excuses after I got over the sickness. It would start on the weekends when I'd go out partying and drinking—all that crazy mess that I used to do. One night led to another, and I got to the point where I was taking it everyday. Before long, I was a full-blown addict who couldn't live without it.
When did you hit rock bottom?
English I hit several rock bottoms, to be honest with you, but the biggest one came when I had no more money to buy drugs. I would do whatever I could to get more, so I'd sell stuff on eBay to get money to buy drugs, or visit the doctor, or go to the hospital … there's always a way. When you're an addict, you're going to find a way to get it.
What was your wakeup call?
English I was lying on a couch at a friend's house, taking all the pills that I could find for that evening. I'd work out a situation that I had a whole bottle of OxyContin coming in within every couple of days. I fell asleep, and the next thing I know, I'm dreaming that I'm floating in the air—like I'm standing over myself, looking at myself. It was like God was showing me what I had become.
It was like I couldn't even recognize myself. I hadn't showered in weeks. My hair and my beard were all grown out. And I heard a couple of questions: "Is this the way you want it to end? Is this the way you want your daughter to remember you?" They were the two questions that God gave me to point me in the right direction and make me think.
What happened when you woke up?
English When I woke up, that's when I finally accepted the fact that I was nothing anymore. I couldn't sing anymore. I'd lost my voice. I had come to the conclusion that I was going to die this way. I even told people that I was going to be dead before 40, and I was comfortable with that—I was actually OK with that. But God wasn't, and I know then that he wasn't. He started a work in me and he's trying to finish it if I allow it.
That's when I got down on my knees and said, "God, I want to come home. I don't have anything to give you—not a voice, not anything—but I want to come home." What I love to mention in this story for anyone else in a similar situation is that God didn't tell me to get off drugs. He didn't ask me to clean up. He just said, "OK, come home."
How did that make a difference in you?
English For so many years, I felt that I had to do "the Christian thing" to be a Christian. I could sing it, but I couldn't live it. That's just how my mind worked. And God just let me know that he didn't die for my music, he died for me. That's when I gave everything over to him and I said, "I don't know what you want for me, but all I know is that I know you want me, and I'm coming home." That was the beginning. It wasn't a Damascus Road experience where BAM, everything started working out. I still had to get off drugs, and my worst days were ahead of me.
So it wasn't an overnight change.
English No, it was definitely a process. But that night turned everything around for me. I went into rehab immediately, and I went through the worst hell of my life getting off those drugs. I prayed God would heal me, thinking maybe this would be a great story—that God would instantly clean me up. But [everybody] knows that's the exception, not the rule. He does heal, but not every time. It's like we know God answers prayers, but he doesn't always say yes. So I have to make sure people realize that before I stood there on a stage, I had to go through the hell of withdrawals and getting off of these drugs.
God didn't [make it easy]. He made me go through that so that I can maybe say to someone else, "Hey, I know you can overcome this, because I'm the worst person in the world when it comes to handling pain." But I made it, man. I don't know how, but I did it. Michael English is finally refined and ready to do what God has called him to do. I don't have to have a Dove award or 10 million people listening to my music. I just need to tell my story to the person sitting in the first or second row.
After going through detox and rehab, was it smooth sailing for you? Did you crave the drugs?
English Oh no, it definitely wasn't smooth sailing. It was a fight to the end. I remember one incident shortly after I was out of rehab, trying to get better. I wasn't feeling that great, still feeling weak. I'm getting ready to go out, and I put on a jacket. As I reach in my pocket, I pull out six pills that I had stuffed in there before going out, I guess—it had been a long time since I last wore that jacket. And my hands started to shake, my body started to get nauseous, I started to get very anxious. All I wanted to do was go in the other room and immediately put those in my mouth. But I fortunately realized that I didn't go through all of this just to jump back into the habit, so I threw them away.
After that rough patch, how much time elapsed since you picked up a microphone again?
English Honestly, I can't even remember. Even after writing the book, there was so much stuff I remembered after the fact. So many things keep coming back to my mind. My mind had been eaten away.
You've turned a corner now. Are you at peace with the people you disappointed all those years ago?
English I'm at peace with myself. I know there's going to always be many people out there that will never listen to me again. There will always be somebody who won't carry my music again. And there's always going be somebody who won't play my music again. But for that one person, there's going to be twenty or thirty others that are going to accept me. I see it more today than I saw it yesterday. I'm on MySpace every day reading from people, and to be honest with you, I've only received one negative letter in the past three or four years. I know there's more to come, but I don't dwell in the negative anymore.
Now that you're back in the swing of things, how do you see your chances in Christian music? Do you feel you have a shot at a comeback?
English I don't know. I don't think I'd have a shot if I didn't have all these people behind me, if my record company would've dropped me, or if my management wouldn't have asked to manage me again. Things have changed a lot. It's a younger business now, and that's tough for someone in his 40s. I think I have a shot, but I think it's going to be a lot harder. The good news is that I've been there before. I'm somewhat recognizable. Only God knows and I'm leaving that up to him.
But here's the situation: I really don't care about it. All I care about is going out and doing what God has called me to do. I don't know if that sounds like a copout or what. I just know that that's where my heart is. I want to sing, I want to minister, and I want to tell people my story.
For more about Michael English, visit our site's artist page. You can click here to read our review of The Prodigal Comes Home. Listen to song clips and buy the music at Christianbook.com
Copyright © Andree Farias subject to licensing agreement with Christian Music Today. Click for reprint information.