The Biological Clock
Christianity Today

Copyright Christianity Today International

2005

5 Oct

COMMENTS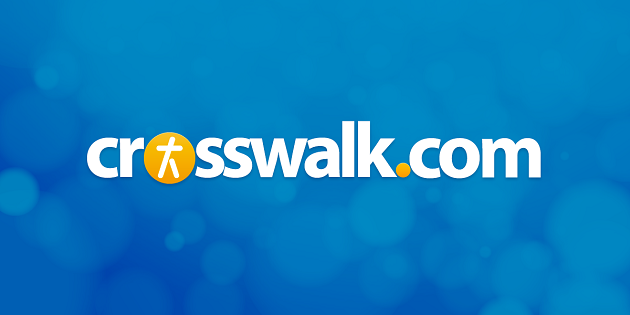 Living with Longing
I remember being younger and hearing women say their biological clock was ticking. I thought it was a desperate plea for a man, and I felt bad for them. Now that I'm older and more mature, I understand the fear. It didn't hit me until last year. I'm 27, so I'm still young, but the fact that 30 is only a few years away and there are no men on the horizon is a scary thought. Since I was a high schooler, I've dreamed about the man I'd marry and the children we'd have. I just assumed it was a given. I've had several moments of intense sorrow and fear when I've asked myself the dreaded question: What if I never get married, and what if I never get to have children?
I long for children. I anticipate the day when I can tell my husband we're expecting. I want to feel the baby moving in my stomach. I want to give birth and see the product of love my husband and I have created. I look forward to staying at home with my children, dropping them off at school, picking them up, tucking them in at night. I know motherhood has its ups and downs. I have many friends with children, so I know the good, the bad, and the ugly about raising them. This doesn't deter me from wanting to have them, though. It makes me want to work to be the best mom I can be if God chooses to bless me in that way.
God does have complete control over my single, motherless status. Is it enough to know he's in control? It should be, but sometimes it isn't. I'm learning to fill the void with other things—hanging out with friends, working with the youth at my church, loving on my friends' children, etc. It's not the same as having a husband and children of my own, but it helps me get through the tough times.
Tami
The Adoption Option
Ever since I could remember, I've felt adoption was one fine way to build a family. In my early 30s, I began looking into different adoption avenues. I still planned to get married and have children biologically, but I also wanted to adopt.
After a seven–year relationship ended, I looked into adoption again, but then I met the man I thought I would marry. After a two–year relationship that ended when he died of cancer, I grieved for about a year and decided I would put my plans to adopt into motion. The one thing I wanted to make sure I experienced was being a mother.
Now, nearly four years later, I'm 40 and the very happy single mom to a two year old. Sure, the road to get here has been difficult, but God has always been faithful and he really delivered when he gave me the desire of my heart.
I don't believe now that I'll ever have children biologically. When you see the need, the many children out there with no family to call their own, it does a permanent change in your heart. I'm hoping we'll get to add to our family in the coming years.
Debby
Believing in Miracles
It's amazing, but the very mention of the words "biological" and "clock" make my heart race and anxiety grip me to the core. I try to hand this over to the Lord by praying every time panic sets in, but the odds don't look much in my favor.
Let's be realistic, I'm 35 and I certainly don't have men beating down my door to date me. Suppose I did meet someone fabulous today. We'd have to factor in the odds of whether or not he liked me too. Then we'd have to factor in the odds of actually making a real relationship work. We haven't even begun to calculate the time it takes to get to the point of talking marriage. By the time an engagement and a wedding happen, I better not think of using birth control if I expect to be having children anytime before I turn 40.
My only saving grace is that women are having children later in life. My mom had me at the age of 43, and I read many news reports about actresses having children well into their 40s. So if they can do it, so can I. I just never imagined it would happen this late in life.
As the panic starts to subside, the Lord's peace starts to sink into my soul, reassuring me that he's in the business of making miracles happen. And this is one girl who's praying for a miracle.
Kristine
Help for the Journey
For as long as I can remember, I've wanted, even expected, to be a mother someday. For me, the "when I grow up" assignments at school always included a husband, a house, a dog, a cat, and three kids. However, about seven years ago I decided I didn't really want to get married. (That's a whole other topic, which I won't get in to here.) Well, that definitely put a spin on things. My first thought was, No problem, I'll adopt children. Now, I'm beginning to discover the financial and logistical difficulties the choice to be single parent would bring. While I haven't abandoned the idea of adoption, I've had to come to terms with the fact that I may never be a mother.
Over this past year, I have read a few books on being a Christian single. While all of the authors offered great encouragement and advice for finding contentment in God as a single woman, they all longed for a husband much more than they longed for children. I was beginning to think I was the only person in the world who watches movies and gets all weepy–eyed during the mother–daughter bonding moments and fast–forwards through the romantic scenes. Then I happened across a book in my church library, Childlessness Is Not Less by Vicky Love. The author wrote, "The mere thought that we may live our entire lives without children does not initially strike us as revelation but rather, as impenetrable darkness." This book was primarily written for those who are married and infertile, yet I could totally understand how she felt. Fortunately, Love also included a chapter on the single non–parent.
While I struggle with the "will I or won't I?" of motherhood, I realize there are many ways I can be involved in children's lives without being a parent. I'm active in the children's ministry at my church, and in my career as an educator I have the opportunity to work with thousands of children each month. I wish more of my friends, family, and especially those in my church fellowship would let me be more involved in their children's lives. They seem to have no idea I'd absolutely love to take their kids to the zoo for the day. Of course, I'm also realizing I need to share this information with them!
I often don't understand why God would give me such a strong desire to have children if he didn't also intend to show me a way to make it happen. Maybe someday he will. For now, I trust God will meet all my needs according to his glorious riches in Christ Jesus (Philippians 4:19).
ML
Father Knows Best
My clock is ticking, and I can't find the snooze button! I turned 38 this summer, and that 40 barrier is coming up soon. I can't help thinking that God wouldn't have given me the maternal instincts I have if I wasn't meant to be a mother.
Sometimes living vicariously through my friends and relatives who have kids helps, and sometimes it just makes my desire worse. My dad's periodical "grandkid kicks" don't help either, especially since neither of my siblings are going to have children. Before my mother passed away, she got on similar kicks.
My clock started ticking early, when I was in high school. My first job out of college was as a nanny. Now I affectionately call it my "Motherhood 101" class. Friends thought it would be an effective snooze button for my clock, but it wasn't. I go back and forth on this. At times I think I've gotten so used to the ticking that I can tune it out; but sometimes it's just way too loud to ignore. Sometimes I think I'm doing OK with the reality that this is where God has me now, and I feel hope for the future that I may still have children. Then there are other times when I get sad, confused, and a little depressed about it, and I'm positive I'm not handling it at all. In retrospect, I think that's my biggest problem: Like with other issues, it just seems to get worse when "I" try to handle it instead of trusting it to God.
I have to keep reminding myself that if God brings a husband and children into my life, that's his best for me; and if he has me remain single and without children, that too is his best for me. I know it may sound like a pat answer, but relying on God to see me through the tough times is the only way to handle it.
Cindy
A Place of Peace
Thankfully, I've come to a place of acceptance that I may never have children of my own. It took me about three years of intense pain and struggle—from ages 37 to 39—to get to the point of surrender. I finally just gave in one day and realized I could be happy even if I never had my own biological children. I can't tell you exactly how I got to that point, but I got there. I think I was tired of the emotional and mental anguish. I finally said enough is enough, and I let it go.
Does that mean I never yearn for a child? Absolutely not. I love kiddos. But, I've come to a place of believing that being the "favorite aunt" is indeed an important position. I have six nieces and nephews who think the world of me and vice versa.
I'm a 42–year–old, never–married single woman who would love to marry. I know God has a wonderful plan for my life, and I believe that plan includes a godly man who lives life to the fullest. I believe the man God will choose for me won't be concerned with my fertility, or his own for that matter. We'll love each other for the richness we bring to each other's lives. Should we desire to have children, we can adopt. Who knows? We could be a Sarah and Abraham who have children late in life. With God, anything is possible. Ultimately, it's all about surrender and trusting God. He is trustworthy and faithful.
Margie
We welcome your feedback and brainstorms at: [email protected]
Sign up for the Singles Newsletter and receive a new article plus community updates in your inbox every week!
Copyright © 2005 ChristianityToday.com