Make a Movie in a Week!
Mark Moring

Copyright Christianity Today International

2006

24 Feb

COMMENTS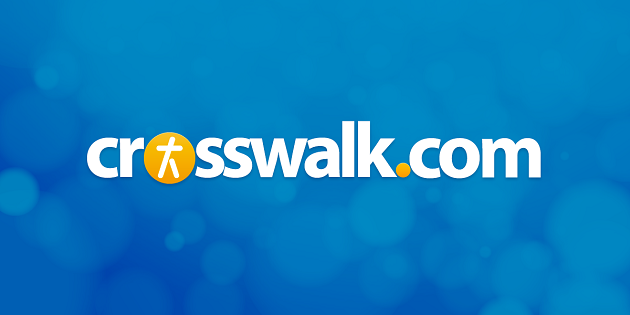 Peter Jackson took more than two years and spent over $200 million to make King Kong.
Today in L.A., directors are making dozens of new movies, many of them with budgets of just a couple hundred bucks. And they're doing it in one week.
No kidding. Production for the fourth annual 168 Hour Film Project began two days ago, on Wednesday. Completed films must be turned in by 8 p.m. next Wednesday, March 1, to the 168 headquarters, where a team will judge 54 films for the awards (in 16 categories) at their event-ending festival on March 11.
Don't bother with the math; 168 hours is exactly one week. But that's not the only thing that makes this event unique: Each of the films is based on a theme and a Bible verse picked out of a hat. (This year's theme: Faith & Fear. See this year's verses here.)
The 168 project's official mission is "to illuminate the Word of God through short film."
The whole deal is the brainchild of founder and executive director John Ware. About six years ago, Ware and some friends in Bel Air came up with the idea for a film festival, but without money or other resources, they didn't do anything for a couple of years.
Then, as Ware puts it, "the Lord impressed on me the idea that was to become 168. It came as (1) Let's do a film fest. And (2) the world has cool stuff; why doesn't God have cool stuff? It needs to be innovative, cutting edge, and built on the Word. So we deliberated on having a timed contest. 72 hours was too short. We decided on a week.
"Everyone said, 'You're crazy,' 'That pig will never fly,' and 'Ware is off his rocker.' But that first year, we had a standing-room only crowd in Evans Chapel at Bel Air Presbyterian, and people were amazed at the 13 films."
That jumped to 53 films the second year, and 57 in 2005. They cut off the entries at 54 this year, to keep it manageable. All 54 films will be shown—and awards distributed—in a marathon (9 a.m.-11 p.m.) festival March 11 at the prestigious Alex Theatre in Glendale.
You might be thinking, "How quaint. All those amateur Christians and their little camcorders making home videos about Bible verses. Isn't that sweet."
Think again. Some of Hollywood's finest are on board with 168—literally. One board member is Ralph Winter, producer of Fantastic Four and the X-Men films, including The Last Stand, coming May 26.
Of the 168 Project, Winter says, "I'm always interested in the short-form projects and the young filmmaking teams. Not only as a way to sift for talent, but these folks are definitely into it for the love of storytelling. They do it because they love film, want to learn, and have a passion to tell stories. This festival is an inspiration."
We've seen some of the films from last year, and some of them are quite good. The 168 project is so much more than just camcorder-toting believers throwing stuff together. There are accomplished writers, producers, directors and actors lining up to take part; more than 300 actors showed up for auditions at a casting call last week. Nobody you've ever heard of, but there are a ton of talented folks in and around L.A. who can make a good movie.
And it's not just L.A. This year's entrants include teams from Italy, New Zealand, and Kenya, where a missionary is using over 300 bushmen in his film.
Another entrant is a devout Jew on whom the irony of picking a verse about Jesus is not lost. Another is a woman from a PR firm who is making her first film—feeding residents in a homeless shelter. Another is a doctor in his late 40s who just recently caught the filmmaking bug.
Still another film is being made by a team of comedians who just "want to get people laughing," says Ware. (Here's hoping those guys ended up with Proverbs 25:19: "Like a bad tooth or a lame foot is reliance on the unfaithful in times of trouble." Sounds like great comic fodder!)
Leading up to the actual week of making the films, 168 offers a production and acting workshop to help prep the filmmakers. This year's Feb. 11 workshop included a panel discussion with Winter, Greg Michael (2nd unit director, The Scorpion King), and others from Fox, MGM, and Universal studios.
Ware says the actual week of filmmaking can be grueling, but "a team can expect to get enough sleep if they plan well. The producer and directors will be up a lot of hours, and the editor will do a marathon at the end as with any production."
But he says the demanding week can yield some unexpected results.
"It's a difficult task," he says, "and because of this, we see change in people that one only sees in a crisis situation." For example, during filming for the 2004 project, a husband-wife team advertised for a sound designer and ended up with Ron, a 36-year-old man "with a checkered past," says Ware. The husband and wife frequently prayed on the set and for the crew, and partly as a result of all their prayers, they missed the entry deadline and were ineligible for awards. But as a follow-up, the husband invited Ron to his men's Bible study group, where Ron eventually became a Christian. Says Ron, "There is no possible way I would have ever gotten saved without 168." He now plans to be a youth pastor.
A producer from last year's event told Ware, "Before 168, God and I weren't talking. Now we have a relationship."
Ware is just as thrilled by those types of stories as he is by the creative films he sees at the conclusion of every year's event.
For more on the project, visit their pofficial websitep.