Taiwan Stunned by US Opposition to Referendum Plan
Patrick Goodenough

Pacific Rim Bureau Chief

2003

24 Jun

COMMENTS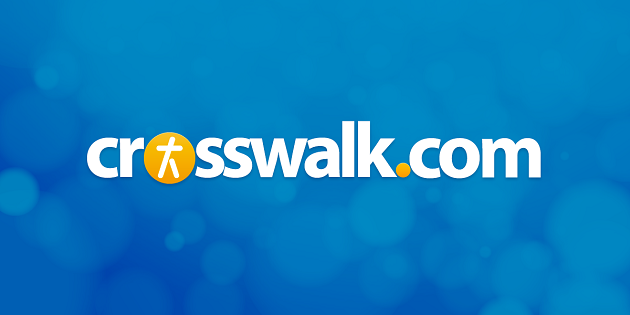 Pacific Rim Bureau (CNSNews.com) - Taiwan's leaders and pro-Taiwan campaigners have reacted strongly to attempts by the U.S. government to discourage the island's government from holding a referendum next year.

They have expressed astonishment at the notion that a country symbolizing democracy could take such a stance.

President Chen Shui-bian has proposed a referendum in March on whether Taiwan should be allowed to join the World Health Organization (WHO) as an observer.

In a second question, citizens will also be asked to give their views on the construction of a controversial nuclear power plant.

Opposition parties in Taiwan have given the plan their support.

But China, which regards Taiwan as a renegade province, is firmly opposed to the island holding a referendum on any subject, fearing it will pave the way for one on the most sensitive issue of all - whether Taiwan should pursue independence or reunify with the communist mainland.

A Chinese-language newspaper at the weekend reported that Douglas Paal, the de facto U.S. ambassador in Taiwan, told Chen that Washington does not support the referendum plan.

An unnamed U.S. official was quoted as telling the United Daily News that Beijing believed once a referendum precedent had been set, "sooner or later Taiwan will hold a referendum on Taiwan's sovereignty."

When he took office in May 2000, Chen undertook not to promote a referendum on the question of independence from China or unification with China. He tied the promise to the precondition that China would not use force against Taiwan.

The referendum he is proposing now is not directly related to the independence vs. unification question.

The weekend reports unleashed a storm in Taiwan, prompting both Chen and his vice-president, Annette Lu, to insist publicly that no country could deprive Taiwan's 23 million people of their right to decide their own future.

"As the president, I must safeguard Taiwan's sovereignty, dignity and security and must assert that Taiwan is a sovereign state, not a part, province or state of someone else," the Taipei Times quoted Chen as telling alumni at the National Sun Yat-sen University.

"Direct democratic rights, including referendums, are part of our fundamental human rights," he said. "I believe those rights can never be deprived, restricted or opposed by any country, government or individual."

Vice President Lu told another gathering that said she did not believe that "a country with high democratic standards like the U.S." would really oppose the referendum.

Lu suggested that the U.S. views on the matter had been misreported.

However, Taiwan's foreign minister, Eugene Chien, confirmed at the weekend that Paal had on two occasions early this month also conveyed personally to him Washington's "strong concern" about the planned referendum.

Speaking in Colorado, where he was attending a forum organized by the American Enterprise Institute, Chien was quoted as telling reporters Paal had said the U.S. was worried that the referendum could have an adverse impact on cross-Strait relations.

Facing questions Monday on the referendum issue, State Department spokesman Philip Reeker did not say directly whether Paal had made the statements attributed to him.

But he said that the U.S. continued to urge both Taiwan and China "to refrain from actions or statements that increase tension across the Strait or make dialogue more difficult to achieve."

Reeker also stressed that "we do not support Taiwan independence."

'Conspiring with Beijing?'

Wu Li-Pei, the chairman of the Formosa Foundation -- a Los Angeles-based Taiwanese-American group -- said Tuesday the U.S. was in no position to involve itself in the internal affairs of Taiwan, "when it comes to going through the democratic process."

"The United States continues to emphasize that it will respect the Taiwanese people's wishes, that it will allow Taiwan to determine its own future," he said by phone.

Wu said that, in his ongoing dealings with U.S. officials, some of them would at times question the credentials of the Formosa Foundation, saying it did not represent the views of the people of Taiwan.

But if the U.S. did not allow the people of Taiwan to express their own opinions, how would it know just what those views are, he asked.

Wu said the foundation's opinions on the right of the Taiwanese to decide their own future were "very well received by Congress."

"But the State Department often has different views."

Opposition to the proposed referendums was totally against fundamental U.S. norms, he said. "We object and we will protest very strongly."

English-language Taiwan newspapers were also critical of the reported State Department stance.

Taiwan News urged Chen to ask the Bush administration "to recall Paal for improperly intervening in Taiwan's domestic political affairs."

But if Paal's views reflected Washington policy, it continued, then President Bush should publicly explain "why he has carried out a war in Iraq ostensibly to end a repressive dictatorship, but has formed a tacit alliance with an even more repressive dictatorship to fetter and even undermine one of Asia's most vibrant democracies."

The Taipei Times also referred in an editorial to the prospect that a country like the U.S. could possibly be "conspiring with the unelected dictators in Beijing to frustrate popular democracy in Taiwan."

Sensitive WHO issue

China has repeatedly blocked Taiwan's attempts to be allowed to join or have observer status in the WHO.

The issue has been an important one for many Taiwanese for years, but this year it was made especially so by the outbreak of the flu-like SARS virus.

Because it is not a member of WHO, Taiwan had to cope with the outbreak alone for two months before Beijing gave the go-ahead for the U.N. agency to send experts to the island.

Eighty-four Taiwanese died from the disease - the third highest SARS death toll after mainland China and Hong Kong.

It was after China once again stymied Taiwan's bid for observer status at last month's annual WHO assembly gathering in Geneva that Chen proposed the referendum, the aim being to show the world the strength of feeling among Taiwanese about this issue.

Send a Letter to the Editor about this article.