Charlie Hall on a Love Crusade
Dani Leigh

SongTouch.com

2006

2 Jun

COMMENTS
In the spring of 2003, three twenty-somethings from California traveled to Africa in search of a story to document. What they discovered was the horrific atrocities committed against the children of Northern Uganda.
Fast forward a couple years and a lot of hard work and dedication and we come to Invisible Children Inc. and the Global Night Commute, a night dedicated to raising awareness and asking the government to put an end to this crisis. Among those who participated in the all-nighter (which took place April 29) is Passion Band worship leader, Charlie Hall.
However, Hall's participation in the effort extends far beyond that one night. His first video from "Flying Into Daybreak" features footage from the Californians' documentary, "Invisible Children: rough cut," and his website urges fans to take part in the crusade and support the three men who began it all.
To join Hall and thousands of others, check out the website, www.InvisibleChildren.com, for details on what you can do today to take a stand.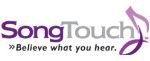 © 2006 SongTouch.com.  All rights reserved.  Used with permission.  Shop for gospel music and Christian church music downloads at  SongTouch.com.