Abraham Trusts God
Dr. Lawrence O. Richards

Writer and Editor

2000

30 Aug

COMMENTS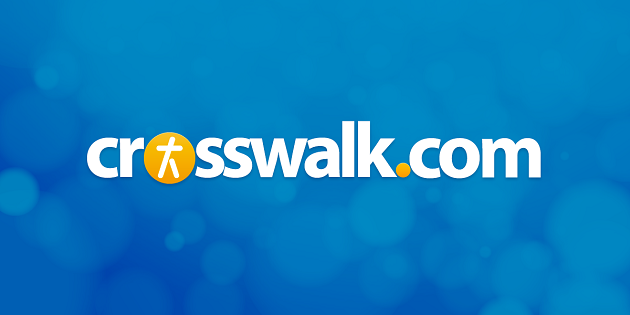 A Parents Prayer
"Lord, grow my trust in you that I may model faith to my family. I believe, help my unbelief."
Abraham Trusts God
The story of Abraham is found in the first book of the
Bible
. Abraham's appearance in the Bible marks a turning point in sacred history. The first 11 chapters of Genesis describe God's dealings with the whole human race. The next 895 chapters of the Old Testament are about Abraham and his descendants!
Yet Abraham was in many ways an ordinary man. For much of his life Abraham lived in the prosperous ancient city of Ur. We know that he was brought up as a pagan, worshiping idolsuntil God spoke to him. At this point Abraham, an ordinary man, made an extraordinary choice. Abraham listened to God's promises, and believed them! Abraham left his home to go to a land he had never seen! Abraham trusted God, and his life was never the same again.
That's what trust in God does for us too. It lifts us from the ordinary to the extra-ordinary. And when we trust in God, our lives change too.
That's why it's so important to nurture trust in God in our children. When they learn to trust God's promises and respond to his Word, life takes on meaning and purpose. Whether trust takes the form of a youthful faith in Christ or a mature commitment to love and serve him, an Abraham-like faith in God is something we want both to model and to help develop in the hearts of our boys and girls.
Taking a Chance on Love
A fun family Bible study of Genesis 12:1-7

Starter
Hide pieces of candy for each child in places that are difficult reach. Tell each child to look in those places, and promise a surprise. After the candy has been found (and eaten!), ask, Would you have gone and looked there if a stranger told you to do it? Why did you go there when I told you to?
Bible
Read Genesis 12:1-3 together. List the promises God made.
Talk about God's command to Abraham [called "Abram" here] to "Leave your country, your people and your father's household and go to the land I will show you." Together think of reasons why it might have been for Abraham to do what God said. Vote: Do you think Abraham will go? Have each family member explain his or her vote.
Read Genesis 12:4 together. Discuss: Which of the following might be a reason why Abraham obeyed God? (1) Abraham trusted God to keep his promises. (2) Abraham was afraid not to obey. (3) The promises showed that God loved Abraham. (4) Abraham believed God was a Person he could trust. [Note that (2) does not fit the text. God made no threats!]
Close
Share with your children reasons why you trust God, and tell about one important choice you've made because you do trust the Lord.
Follow-up Fun!
Pretend that God has asked your family to move out tonight. Give each family member a grocery sack, and twenty minutes to decide what to take. All items must fit in the sack! Come back together, and let each one share why he chose what he did. What was hardest to leave behind? Talk about why leaving home to move might be scary. Abraham really trusted God, didn't he!
On the Bulletin Board
Copy a map of Abraham's 700-mile journey from the back of a Bible, and post it on the family bulletin board. Add fun information family members gather. For instance, time how long it takes your children to walk a mile. How many days would it take you to travel 700 miles on foot? Or, walk around your block, and make a list of things Abraham would not have seen on his journey. Read about Abraham in the best family Bible dictionary available, the colorful, picture-filled
Revell Bible Dictionary
, from Baker Books.
Table Talk
Take turns letting family members chose any place in the world, and say, "What if we moved to [that place]? Together list as many good things about moving to that place as possible.
Building Trust
Abraham is celebrated in Old and New Testament's alike as a man of faith. He's an ideal mentor to invite into your home through these Family Matters studies to help you encourage your children to trust God always. In future studies your family will learn more about faith from Abraham. It's never foolish to take a chance on God's love and to trust him enough to respond to his Word.
To learn more about Abraham, check out chapter 12 of Genesis: Gods Word for the Biblically-Inept, available at your local Christian bookstore or online at http://www.starburstpublishers.com/html/gwbi_genesis.html.