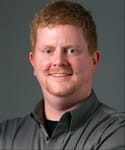 Tuesday, November 20, 2012
At about 4:30 (Israel time, that's about 8:30 a.m. Texas time, y'all), the Womenary group (from Tyler, Texas, www.womenary.com) Israel trip was walking near the ancient port in Jaffa. Maybe you remember it as "Joppa" from Sunday School – the town where Jonah fled to find a ship to Tarshish, seeking to avoid God's call to proclaim the truth to the Assyrian capital of Ninevah. Or maybe you are thinking New Testament – where Peter raised from the dead a woman of great charity and service whose name meant "Gazelle." Now, however, it will have a new memory for the 23 women and 4 guys who were on the trip.
The siren was pretty impressive, but as Texans, we are used to not taking sirens all that seriously, since they are generally a drill, so it was the locals running that caught my attention.
Our Israeli guide, Reuven Solomon, calmly led us to a stone wall and had us crouch against the ledge at about the time the voice came over the loudspeaker. He translated, "Red alert, find cover."
All week, during our biblical studies trip around the Holy Land, it felt like the issues were kind of following us. Due to the less-than-accurate information from much of the American media, our family members were concerned, even when we were totally unaware of much of it here. Even when we found out a Syrian rocket had landed in the Golan Heights while we had been there, we didn't have any idea until the evening news. Then, Hamas began to escalate the rockets and missiles they were firing into the countryside. Eventually the Israeli Defense Forces fired back and continued to respond. We kept up with the situation, yet truthfully, I never felt any real worry about it until we heard that there was some rioting at the Temple Mount with a few arrests and rocks thrown… the day after we had been there. That felt like a close call, but again, the Israeli police had been prepared for it and handled it quickly and efficiently.
I had seen an Israeli minister explain the time that people in each city had from the time of the siren to the time the Hamas rocket would potentially hit. For Jerusalem is was about 90 seconds. In Joppa… 70 seconds. Imagine living in Sederot, where the citizens have 15 seconds.
Now, in Joppa, just south of Tel Aviv, the conflict had stopped trailing us and had caught up.
We were all praying while we crouched, I am sure. Some began to pray out loud. I was actually still a little dubious. That was when the loud boom shook us.
Another thing we had been hearing about all week was the "Iron Dome" missile defense system that Israel employs. Remember the Patriot missiles from the Persian Gulf war? In seconds these missile batteries register the threat, analyze the path, determine whether the likely impact site would be populated, then fire the intercept missile, and knock the Hamas missile out of the sky. The success rate is reported to be incredibly high… but very expensive. An additional Iron Dome battery had been stationed earlier today. The boom we felt was the Hamas missile being blown up in the sky. Looking to the south we could see in the sky the small but spreading black smoke plume of the explosion.
The voice came over the speaker again, telling us to stay in place, that there were possibly more missiles. Later reports indicates there may have been as many as 4 fired in our direction.
After a couple more minutes of silence, the voice told us to, and I quote, "return to normal."
Sorry. Not possible.
First off, we were shaken. All of the different ways we deal with an adrenaline surge were evident… fear, tears, confusion, prayer… everyone was jumpy, but quiet. I think most of them were considering the nearness of the danger. The reality of it. What do we tell already worried spouses back home? When do we tell them? How do people face this every day? Lost in thought, not many heard our guide explain the sculpture we were standing near.
One of the reasons I go and take others to Israel is so that they will not return the same. Places that for years, I had read as essentially "a place" when I read that Jesus went from ______ to ______. He was in one place and we went to another place. After visiting, those places became real. The path became rocky and steep; the storms are wet and cold, the desert feel hot and lethal when I read about them. The stones are black in some places and white in others, and everything is made of stone.
My hope is that the narratives of the Bible become multi-chromatic and three-dimensional.
Now that is true about the conflict in Israel. I am not naïve and I know there is more to this story – it is a story that stretches back long before Christopher Columbus was a twinkle in his daddy's eye. I am not vain enough to lecture here. I am vain enough to challenge everyone to remember that this is real. The people are real. When I hear about the sirens going off, I will remember how real the feelings are when I was crouched by a stone wall, waiting… There really are busloads of 19-year-old young people (every Israeli, men and women, are required to be in the military) on the border of Gaza, and I am sure there are equally fresh, scared and determined young men and women in Gaza, and they may clash on the ground. So, I do feel willing to hope they stop before that happens. I believe Israel is being more patient than most of us Texans would if the drug cartels of Mexico starting launching rockets into South Texas toward Houston, no matter what provocation.
I don't know exactly what the lesson in this is, but it certainly stood out to me: Less than 10 minutes after the rocket was blown out of the sky, the Muslim call to prayer started echoing from the mosques in the very city targeted by the missiles.
In any case, as a follower of Jesus, who loved the Psalms, I remember that Psalm 122 cries out: "Pray for the peace of Jerusalem!"
Chris Legg (www.chrismlegg.com) is a licensed minister and professional counselor; he is the Campus Pastor for FBC Tyler's South Campus; he runs a thriving therapy practice in Tyler, Texas… and is a professor for Womenary.
This has been one of the most popular articles I have written, especially this time of the year… so here it is re-released!
Psalms 118:24
"This is the day which the LORD has made; Let us rejoice and be glad in it."
I remember as a kid wandering around the neighborhood with other kids, all of us dressed in costumes, and going house to house greeting neighbors I rarely saw at other times… usually parents would come along – mine always did. I would guess that it was the only time that our neighborhood gathered or united together for anything in a typical year.
I also remember when due to a combination of fearful Christian teachings and the rumors of reports (which turned out to be false, as I understand it*) of people poisoning candy and putting razors in apples, we stopped trick-or-treating for a few years. *http://www.snopes.com/horrors/poison/halloween.asp
Over the years, I consistently heard the Christian teaching on Halloween become more isolationist. I heard about how Halloween was "The Devil's Day" (or even the Devil's Birthday!) when pagan Druids did evil things and that Christians should essentially avoid doing anything on that day that would smack of a Halloween celebration. What did we have to do with the celebration of witches, ghosts, goblins, and candy corn (especially the ones with the brown layer made especially for Halloween), on the Devil's Birthday, anyway?
So, the evangelicals generally boycotted Halloween for what seemed like at least a decade. Some still do.
In the last decade, there have been some changes. Now, many of our churches are hosting "Fall Festivals" that happen to fall on the same weekend as Halloween and have lots of candy (ironic, since the pagans celebrated what would loosely be a "harvest" or "fall" festival and "Hallowe'en" ("All Hallowed Day's Evening") was theChristian name for the celebration). At least, we seem to see this as our token capitulation – if the kids are going to be doing bad things in Satan's name, we can at least give them a righteous version of that event… or at best, perhaps we are just doing what our ancestors did: throwing a bigger and better party than the pagans.
In my extensive and maybe exhausting (not an accident) discussion of the history of Halloween and other holidays (http://chrismlegg.wordpress.com/2010/10/25/historical-understanding-of-halloween/) I reference how so many of the pagan practices have been absorbed in our celebrations of Easter, Christmas, and Halloween… but that is not actually precisely what I really believe. It happened for sure, but something else happened first. The thing that happened first was that the pagans tried to absorb some the good things of God's creation!
I believe that God created everything… first… and still owns everything.
I believe that God, not druids, created evergreen trees to be green all year long.
I believe that God, not pagans, created bunnies, eggs, and bright colors.
I believe that God, not witches, created pumpkins, harvest, and children having fun.
I think it is error for us to abdicate ANYTHING to Satan. Just because some of his representatives throughout time have tried to take control of some of the things God, in His artistic brilliance, designed and brought into creation, doesn't mean they get to own it!
October 31st, this year, and every year, is a day the Lord has made. I think we should rejoice and be glad in it. Satan doesn't get a day. He didn't make one, and though he may be the governor of Earth at some level at this time (a discussion for another day), he created none of it.
Of course, as a family, we have some boundaries about what our kids can dress as… but that is not primarily about us thinking that it is inherently evil for them to dress as mythical or even pagan symbols… since they come up with some pretty crazy things in their own imaginations. Plus, if we really examine it, our standards are pretty cultural, not moral (we would probably say no to an axe murderer costume, but not to a Darth Vader costume… no to a witch, but not to an Egyptian princess (who I assume would have have been a polytheistic pagan too)) I recognize and accept the tough line being drawn there… Honestly, I prefer them to dress up (and this is in regards my children, who often dress up to some degree almost every single day! As I mentioned in the Phalanx, my eldest son wore a cape for 2 years!http://phalanxmen.wordpress.com/2010/08/13/phalanx-introduction-2/) as people or ideals that we can find something honorable or admirable in them to appreciate (Phil 4:8)… like heroes, princesses, and race car drivers (ok, so that last one is a stretch

None of this is about denial – I believe that evil spirits and devils exist… as well as axe murders, hippies in too-short skirts or French maids, but we do avoid glamorizing such things with our children. These are icons that communicate something. It isn't fear that causes me to avoid them, but I want my children to think of Holiness and modesty as not flippant topics. Man, being a parent can be tough, can't it?
…but primarily these choices end up being about appropriate dress (modesty), not too scary for other kids (compassion), not 'gilding' something that has nothing good in it… and of course, we make an attempt at avoiding offending… based on theRomans 14 mindset.
So much about the grace filled life is about motivation and the heart behind something. The kids design faces and we carve pumpkins pretty much every year, and some years the kids pick scary faces. We are not trying to scare off evil spirits (we count on our Savior and His hosts for that), or celebrate something evil. We just enjoy goopy, messy, creative fun with dad.
Great evidence of the truth that this day is not somehow owned by Satan, is that almost 500 years ago, on this date in 1517, Martin Luther nailed 95 theses on the door of the Castle Church. Though the Christian reformation had been ongoing for many years, this date marks whenthe Protestant Reformation was finally fanned into a rolling flame. God's Day, not Satan's.
So, my vote is that Christians don't bunker up or hunker down with their dark porches and hide behind the couches on the "Devil's Day" with crucifixes in hand and the guns loaded.
I vote we have fun and celebrate as only people with new life, abundant life, and eternal life, can.
Celebrate this day as others – it is good as a reminder of the lives and deaths of Christian Martyrs, many of whom will likely die on this day again this year, as on every other day of the year (www.persecution.com)! Thank God for His faithfulness. Have fun with your neighbors on typically the one day that neighbors join together on something anymore – make the most of it! Meet them, greet them and invite them back for dessert and love them in the name of Jesus Christ… and love their little witches, axe murderers and even Power Rangers who come knocking at your door.
But that's just my opinion.
As Halloween is right around the corner again, I thought I would re-release the two articles about Halloween with some new thoughts inserted in places. Maybe those of you new to this website would enjoy the material here…
This has consistently been one of my most popular articles.
This is much longer and more in depth than many readers might want, but I would rather be thorough here for those who do want it.
A Historical Understanding of Halloween
This is an in-depth look at the history of Halloween, and the timing of the other major Christian Holidays. There will be a follow-up article about what I think the appropriate Christian response to these issues are.
Before recorded history, people have used the length of days to divide out the year, and celebrated the coming and past events. The winter solstice is the shorted day of the year, and the longest night. The summer solstice is the opposite. Also, in between each of them is the equinox, fall and spring, which are the days when the night and day are essentially the same length. Before official calendars and clocks, these were important for measuring years and seasons.
As I recently read, clocks weren't common in Europe, for example, until after the 1300′s. Before that, the precision of a few bells throughout the day was enough. (Chasing Francis by Ian Cron)
I want to show you how these play into our celebrations today and how I think we should respond. This may be longer than the typical blog, but I think you will appreciate it. If the history and background is just of no interest to you at all, skip down…
The pagan religions tended to focus special or "Holy" days (whence we get the words "holiday") on obvious changes like these, and how they linked to the events of that time of the year. Remember, before grocery stores and before integrated heating, the three main events for most the those cultures, up through the 1800s were winter (and its hardships), and planting and harvest seasons. Life was pretty much utterly dependent on these.
An example many Christians can relate to here is the Jewish pattern of making use of the moon and its cycles to determine when events and Holidays (Feasts and Sabbaths) were to be held.
Let's start looking at these in the order they tended to. For the pagans in Briton, for example, the new year started at the end of harvest… they had gathered in the crops that were supposed to keep them alive until next harvest. This would have been a time for preparation (for winter) and celebration (for the harvest). It was already starting to get cold… winter represented death, so part of the celebration would have been to seek to appease/interact with/pacify the evil spirits that killed people in the cold winter.
Winter
In modern times we have a hard time identifying with what winter must have meant. Imagine living in the same depth of cold as we experience today… or worse… but imagine no way to completely weatherproof your home, imagine the diseases and death that came with cramped conditions of a family huddling together, usually with the animals, in the deep cold, with little or no concept of hygiene, and sleeping with the vermin and their parasites, for months.
When the winter solstice approached, the religious leaders would call everyone out. Again, there were two parts to the event. First, recognize who was dead. Who hadn't made it? The mortality rates were probably staggering. We know that later, even in early colonial times in North America, it wasn't uncommon for half of the population to die every winter! In Jamestown, for example, 440 of the original 500 settlers died in the first three years (Kelso and Hancock). What then? Well, you redistributed the goods. People who had more than they needed gave it to those who were running low. There was likely a new series of weddings – new widows and widowers married to one another and moving their families together into the best holding and combining their resources. You would have acknowledged death, but celebrated life in the midst of it. "Well, I made it this far through the winter" was something worth celebrating. So, you got your biggest best log for the fire to prepare for the longest night of the year, you gathered around the evergreen tree as the symbol for life that perseveres in the midst of death, you hang the Holly branch as another example of it… what else are you going to hang in the homes of all the newly weds to encourage fertility? There aren't any flowers or garlands. You share the excess, you bid each other goodnight, and then you hunker back to try and survive the second half of winter death.
Maybe, after a few months, you check to see if the animals, especially the burrowing sleepers, have started to emerge, or if they hide back as if they were afraid of their shadows. That's right, Woodchuck Chuckers…
Spring
Then, spring begins to arrive. What do you naturally celebrate then? New life. For humans, the long winter is almost over and many of them, in addition to surviving winter themselves… while bored and trying to stay warm, got pregnant many months ago, and are now very pregnant – celebration! The stores of food are thinning, but berries, fish, deer, birds, etc. are back. Domesticated animals begin to experience the abundance of green and being to have offspring, some in amazing numbers! So, what would be your symbols of the Spring Equinox? Symbols of fertility… Rabbits (what do things reproduce like? Rabbits!), eggs, bright colors, flowers, lambs… new life. Gods and goddesses of fertility and rain are the focus of attention.
Soon, though, it is a busy time – planting season – sowing. Harrowing, plowing, tilling, planting, watering, fertilizing, tending, keeping out animals, chasing off dangers, pulling diseased plants… this is a busy time, not to mention calving seasons, new born lambs, piglets, rabbits, etc. There are some celebrations, but mostly people are too busy to play much.
Summer
The busiest seasons of all – the reason we still have summer break really probably hearkens back to the days when the children were needed at home for harvest. During the summer, different plants – vegetables, grains, fruits, ripen and must be taken off of the vine or they rot and are lost for the whole year. There is little room for error – seeds must be taken and preserved for next year, and everything is harvested. Celebrations here are minimal… the rest of the year is dependent on how things go in just a few short weeks!
Fall
Harvest season is wrapping up, people are slaughtering or hunting meat, and salting, smoking or drying it. When all of this is done, in time to prepare for winter, as the Fall Equinox approaches, it is time to party. The people need to gather together, and trade out stores for the winter. People whose crops failed need people to give them enough to survive the winter. They might go house to house and ask for what they need. Celebrations are held to celebrate the bountiful harvest… baskets are filled with the fresh good things of harvest – vegetables, dried fruits, gourds, meats – in such an abundance and variety that today we would call it a "cornucopia". However, we mustn't forget the dark side of this holiday. Just as mid-winter accepts death and looks forward to the hope of life, fall accepts life but looks forward to the imminence of death. The mysterious sources of sudden illness and death, "spirits", must be dealt with. They are prepared to run free throughout winter, they are coming out of their realms to prepare to assault the people. So, we hang out gourds, carved to scare away even evil spirits, we light huge bonfires (made up of the dried sheaves of threshed wheat, probably) to scare them away, etc. Children, taking advantage of the scary mindsets, dress themselves in scary costumes, and the adults (who of course, are just indulging their children) pretend to be scared of these little evil spirits, and bribe the evil spirits with little treats to stay away from their homes this winter. The air of fear of death, while celebrating harvest, must have been an odd mixture. Pacify the evil spirits, and also try to scare them away.
In the British Isles, this was called the season of "Samhuinn". This was literally just their name for the month we call November. The last day of the month before November was called "Oidhche Shamhna" – roughly, "November Night." And apparently this was treated as the beginning of the year for the early Britons. The celebrations connected to this time were linked to the pagan groups, like the Druids. (Beltane, wikipedia's citation)
So, how does this play out in regards to Christians holidays?
When the early Christian, mostly the medieval Roman Catholic Church, came to the far Western World (there were allegedly already some Christian influences there, possibly lending credence to the legend that the Apostle Thomas may have visited the British Isles before the turn of the first century), they began to interact with the local peasants and seek to convince them to convert from their pagan ways (Coffman).
There are only a few major events in the Christian calendar, and we are only really aware of the dates on one of those – Easter. Thanks to the Jews, and their faithful adherence to the lunar calendar and the clarity of the New Testament connection to the death and resurrection of Jesus to the Passover, we know pretty nearly when Jesus died and rose…
And the supposition I am about to present still fits really well with this one too…
Otherwise, the Christian leadership apparently decided to compete with the pagan festivals by setting their (our) holidays (remember, "Holy Days"). For example, we really have virtually no idea what time of the year Jesus was born in… though there are some pretty good arguments based on the time when Zacharias' family was in the temple, and the times of the year that shepherds stayed out all night with their flocks, etc., we really don't know (Sheifler). However, it was almost certainly NOT late December.
It seems likely that the Christians decided to essentially, throw a bigger and better party on or near the pagan ones! Ok, remember what was being celebrated by the pagans at the Winter Solstice? The hopes for life to come – salvation from the death of winter that is near… so, what a perfect place to (otherwise arbitrarily) celebrate the birth of New Life! So, my assumption is that the mostly illiterate farm families just began to integrate both celebrations! After all, if your typical life is scraped together with death always around the corner, wouldn't it make sense to go to both parties?
It is easy to see, then why, to this day, we celebrate Christmas with evergreen trees, holly bushes, yule logs (the big log meant to last out the entirety of the longest night of the year, remember)… as well as giving gifts (spreading the wealth). Of course, many of these fit nicely in with the Nativity story as well – the birth of the Savior, the gifts of the Magi, the later charitable works of Nicolas (Saint Nicolas… or Santa 'Colas… Santa Claus). Instead, we celebrate the Christ's Mass (the name for the main Catholic worship services)… "Christmas".
With Easter (though for years, it was taught that the name came from the name of a fertility goddess, but that seems to be under debate…it might be connected, but some seem to say it that before the goddess, it came from the word for "East" – and that literally meant "rising"… or even that the goddess connection was error (since that is where the sun comes up)) is also easy to see the integration, and what a natural integration it is! (unknown article *, Harper) If the spring equinox was about new life, a new degree of abundance, then what better connection that the True New Life – Resurrection, and the purchase and the eternal defeat of sin and death, the victory of the Lamb of God! Today, we still celebrate His work, we have fun with colorful eggs, bunnies, lambs, and lilies.
Summer, if you recall, is too busy for anyone to do much celebration… so, for the sake of what is already a long article, we move along…
So, what about the end of Harvest? The people were "celebrating" Death and the preparation for death and winter. So, the Church came along and decided to celebrate what else? Martyrs. The Church had this celebration already, called "All Saints Day" sometimes celebrated by some at different time of the year, but in the mid-700's, it was moved by Pope Gregory III to Nov 1st officially (Brittanica and Christianity History Timeline). Again, it was a great fit. Recognize in faith those who died in the name of Christ when the pagans are preaching fear of the spirits of the dead. The "eve" before All Saints Day was Holy (or "Hallowed") Day Eve… which over time was shortened to "Hallowed 'Eve"… Hallowe'en". Still, they were mixed… the pagan "Fall Festival" or "Harvest Festival" mixed with the Christian "Halloween". (How ironic that most churches have fled from the word "Halloween" and moved to "Fall Festival")… we party, we have bonfires, pumpkins, and costumes.
So, with all of these main celebrations being celebrated in a way that integrates all kinds of natural links, agriculturally obvious connections, pagan aspects of worship, and Christian teaching, what is the right response of the modern believer?
For my thoughts on that question, please check out the other, much shorter article about that!
Citations
American Catholic.Org http://www.americancatholic.org/features/default.aspx?id=23
Beltane. http://www.beltane.org/festivals/samhuinn
Choi, Hanel. National Institute of American History and Democracy,http://niahd.wm.edu/index.php?browse=entry&id=172
Coffman, Elesha. http://www.christianitytoday.com/ch/news/2000/dec08.html
Cohn, Emily. National Institute of American History and Democracy,http://niahd.wm.edu/index.php?browse=entry&id=146
Harper, Douglas. http://www.etymonline.com/index.php?term=Easter
History Channel. http://www.history.com/topics/halloween
Kelso, Dr. William and Hancock, Dr. Franklin. PBShttp://www.pbs.org/wnet/secrets/previous_seasons/case_jamestown/about.html
* Unknown currently… This article does a good job of gathering and articulating the arguments I found in other places… I am trying to find out who the author is and what his credentials are or his sources…http://www.answerbag.com/q_view/190170
Myra, Harold. "Is Halloween a Witches Brew?" http://www.christianitytoday.com/ct/2000/octoberweb-only/42.0.html
Sheifler, Michael. http://biblelight.net/sukkoth.htm. Again, I do not know
All Saints Day material. http://www.britannica.com/facts/5/22039/Saint-Gregory-III-as-discussed-in-All-Saints%E2%80%99-Day-Christianity
http://www.christianhistorytimeline.com/DAILYF/2003/11/daily-11-01-2003.shtml
As well as information from the www.Wikipedia.org information for Samhain and All Saints Day.
Note: Anytime I use information I find on Wiki, I try to use phrases like "apparently" or "some think" in an effort to designate that information gathered here may or may not come from trustworthy information. However, I think that much of what we find here is pretty well policed and at least created a good start for further research. However,Wikipedia cites
Chadwick, Nora The Celts London, Penguin. p. 181: "Samhain (1 November) was the beginning of the Celtic year, at which time any barriers between man and the supernatural were lowered".
The other way that a person can experience sexuality is intimately.
If illicit sex is about experiencing the dark or shameful excitement of doing something "wrong" and erotic sexuality is about experiencing the joys of sex, then intimate sexuality is about experiencing and knowing another person.
In the intimate expression of sex, the purpose of the sex is the most-complete possible engagement with your lover. Your desire is for them… not primarily for sex.
Think of it this way: I ask a bud to go throw the football. He says "nah, I'm not really interested in throwing the football." Then I have two choices… I can say "ok, then I will find someone else who might be interested in tossing the football"… this choice would indicate that football was the interest – what was irreplaceable to me was football. Obviously, with something like football, even if someone was as insecure about not being chosen as I am, they would probably be fine with it….
… or, I could say "well, then, bro, what would you like to do?" In this, I would be making it clear that the intent of the request was getting time with the person. The person is a priority over the activity, get it?
Intimacy is about knowing another person. The more intimately I know them, the more I know what is going on inside of them – their thinking, ideas, beliefs, etc. I think it is a mistake when speakers, pastors, etc. use "intimacy" as a euphemism for "sex." I think it is confusing. Certainly two people can have intimacy without it having anything at all to do with sexuality. This confusion is another reason I wanted to write this article.
It is easy to see why or at least how the two got confused. As its creator intended, sex is meant to be experienced intimately, and it also encourages intimacy. It is meant to be intertwined with sex, like baptism and salvation for the Christian… however, they are not interchangeable and you certainly can have one without the other. This unavoidable intertwining, I assume, is why "intimacy" has become a nice way of saying "sex", but it leads to confusion… and God knows we don't need any MORE confusion in this area.
There are some very significant consequences of the expression of intimate sexuality. First, unlike erotic or illicit sex, it is an investment that grows.
One of the lies of modern psychology about marriage is that being good at sex (as a skill set, like skiing, or swimming) is important in marriage. This MIGHT be true if every man or woman appreciated and enjoyed the same things sexually and in the same way. However, they don't.
I had some clients in the past who were both sex professionals… and they were married. Why were they in counseling? Because they were unable to enjoy the sex life that they wanted in their marriage. Believe me, they had all the skills and experience they needed… and they looked like Greek gods. Their eros meters must have been off of the chart. However, as I said before, "generally, when someone has a dissatisfactory experience of their sexual life, it seems most often because they ONLY have illicit or even erotic expressions." Maybe this is part of why sexual experiences between future spouses before marriages often have to be healed as part of marriage counseling… maybe, but I don't know.
The truth is that in marriage, the fulfillment is about intimacy, not sex… including in regards to sex.
Make sense?
Again, maybe… maybe this is why people who have something of an expertise in sex aren't more (in the anecdotal experience of this therapist) likely to have a great or satisfactory sexual aspect to their marriage; but, people with a "PhD" in their spouse do!
Hope for us:
All around us are examples of broken, shallow, empty, hopeless examples. We have taken God's great precious and valuable gift of sex, taken it out of its protective glass case of marriage and begun to treat it as common and cheap… a thrill of empty calories rather than a satiating meal of intimacy…
but all we need is the hope of it having been done well… a different kind of example… A path worn well enough to follow.
I have one: my grandparents were married 62 years before my grandfather died. Few of us will ever know that kind of intimacy. I don't mean to be odd about this, but I assume that my 84 year old grandmother did not compete well in the erotic arena… but can you imagine how there would be no one on Earth capable of competing with her in the intimate arena? And they didn't have just time, but devotion, love, knowledge and passion. My wife and I model our marriage after theirs.
As time passes and the "ravages" of age set in, our erotic power may fade… but our intimate investments can compound. I am certain my grandfather would not have traded for any woman anywhere.
I have an example.
I intend to be another.
You?
Keep looking for more articles describing the rest of the teaching about sexuality that I went over at the Seminar. My goal is that all of us be able to communicate to our wives (and families) that they are treasure. I don't want to leave sexuality out of that discussion. If this is your first article to read, let me encourage you to go back to the Phalanx page and start the materials to men to start getting the complete picture.
For the ladies reading this as well, let me strongly recommend Shannon Ethridge's book The Sexually Confident Wife - it deals with many of the issues that keep women from enjoying a powerfully sexually intimate relationship with their husband!
Brother to Brother
Chris
About Chris Legg
Chris Legg is a licensed minister and professional counselor; he is the Campus Pastor for FBC Tyler's South Campus; he also runs a thriving therapy practice in Tyler, Texas… counseling, speaking and consulting. He is a graduate of Texas A&M and Southwestern Baptist Theological Seminary, with Master's degrees in Religious Ed. and Marriage and Family Therapy, and has developed the Phalanx discipleship ministry for men. Chris and his lovely wife Ginger have been honeymooning since 1993, and have been blessed with three great kids: Mark, Ellie, and Holland. Chris can be contacted at 903 561 8663 or clegg@fbctyler.org Check out Phalanx, articles, and other resources at his website at www.chrismlegg.com.
Example: "Gen 1:1" "John 3" "Moses" "trust"
Advanced Search
advertise with us