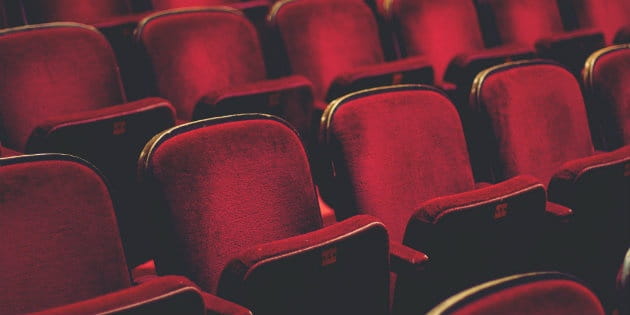 The Golden Globes has always been one of Hollywood's more interesting award shows. While not as prestigious as the Oscars, the Golden Globes covers more genres, and thus tends to have more personality. If you need proof of this, just re-watch Jimmy Fallon's La La Land-inspired opening number. All in all, this year's show was a night of laughter, music, and political elbowing as actors acknowledged the best films of the season. In case you missed it though, here is a quick recap of the 2017 Golden Globes.
 
La La Land Won Big
While already a favorite among Crosswalk reviewers, La La Land was clearly the breakout star of this year's show. The musical film – starring Emma Stone and Ryan Gosling as a pair of love-struck dreamers living in LA – took home seven awards. This included a "Best Actor" and "Best Actress" win for both leads. There were a lot of great films in 2016, but none as bright or bittersweet as La La Land. Here's to a well-deserved win.
 
The Crown Took Gold
In terms of television, The Crown reigned supreme. The biographical drama managed to beat out a number of popular contenders including Stranger Things, Game of Thrones, and This is Us to take home the award for "Best Television Drama" and a "Best Performance" for actress Claire Foy. The series largely follows the early reign of Queen Elizabeth II of the United Kingdom, and has been hailed by critics and audiences alike. Given the series numerous themes of faith, God, and kingship, Christian viewers should certainly take note.
 
Zootopia Roared Ahead
The "Best Animated Film" category has largely been considered a token honor, but this year Disney demonstrated how powerful these movies can be. This charming story managed to preach a lesson of acceptance and grace while tackling a number of politically-charged issues in a way both children and adults could appreciate. Plus, there were sloths working at the DMV. The jokes basically write themselves.
 
Ryan Gosling's Moving Tribute Family
After the La La Land star accepted his award for "Best Actor", he took a moment to pay homage to one of the most difficult roles in our world today: motherhood. As he stated in EW,
"While I was singing and dancing and playing piano and having one of the best experiences I've ever had on a film, my lady was raising our daughter, pregnant with our second, and trying to help her brother fight his battle with cancer... If she hadn't taken all that on so that I could have this experience, it would surely be someone else up here other than me today."
 
Meryl Streep's Powerful Speech
Despite losing her voice earlier, Meryl Streep took the stage and delivered a stunningly poignant speech which many have called the highlight of the night. Taking aim at President-Elect Donald Trump, Streep recalled how his treatment of a disabled reporter is sending the wrong message to the American people.
"Disrespect invites disrespect, violence incites violence, and when the powerful use their position to bully others, we all lose."
Streep ended by paying tribute to the departed Carrie Fisher, who encouraged her friends to take their life experiences and turn them into something beautiful.
What about you? What did you think were the highlights of the 2017 Golden Globe Awards? Be sure to leave a comment in the space below!
*Published 1/9/2016
2016 was a generous year for Christian movies. Whether it was large-scale productions like Ben-Hur or smaller, independent works in the vein of I Am Not Ashamed, faith-based films continued their ascent to new and unprecedented heights. Now that 2017 is just days away, it might be worthwhile to look back on which films had the greatest impact for Christians overall. Clearly, this is a pretty subjective question. For my part though, the following five films demonstrated the best craftsmanship while also showcasing dynamic stories of faith.   
Here are the CMR's Top 5 Christian films of 2016!
Risen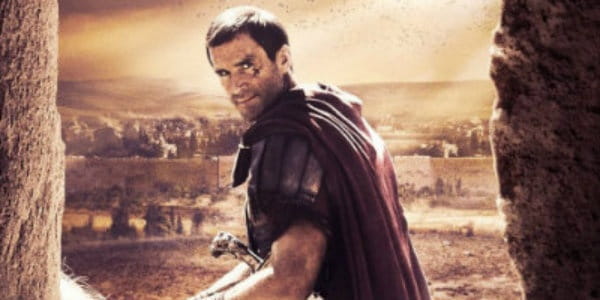 "This tale of faith and redemption marks a new chapter for biblical epics. While not perfect, Risen still delivers one of the best portrayals of Christ's death and resurrection to date, as we witness the events from the eyes of a pagan outsider." – Crosswalk Risen Review
One of the first films to be released in 2016, Risen set a high bar in terms of both story and performance. Set in Jerusalem during the resurrection of Christ, Risen follows a Roman tribune (played by Joseph Fiennes) who is charged by Pontius Pilate to uncover the missing body of Jesus. As the search leads him through a vast maze of intrigue and into the path of Christ's disciples, the truth behind the missing Messiah proves more fantastic than he ever imagined. Risen makes this list because it dared to think outside the box, and the result was an engaging new look at a familiar chapter of the Bible.
 
Hillsong: Let Hope Rise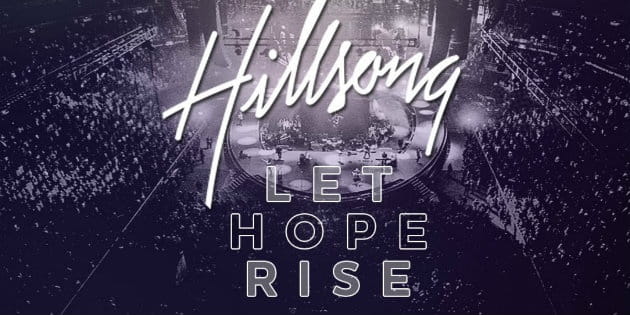 "Writing worship music is hard! So is serving the Lord at times. What's easy is sitting back for the experience of Hillsong: Let Hope Rise, where we're invited not only to praise Jesus, but to get an intimate view into what it looks like to be authentic, unapologetic, hopeful Christians in a world longing for God." – Crosswalk Hillsong Review  
Though many people were skeptical of the "theatrical worship experience", Hillsong: Let Hope Rise exceeded all expectations. This well-crafted documentary followed the members of Hillsong United as they reflect on their humble roots and sudden explosion into Christian music. What makes this film particularly moving is the sincerity in which its subjects approach God. Despite massive commercial success, each member recognizes they aren't in this for their own glory. In the end, they're just a group of average people looking to serve God, and that makes all the difference.
 
Hacksaw Ridge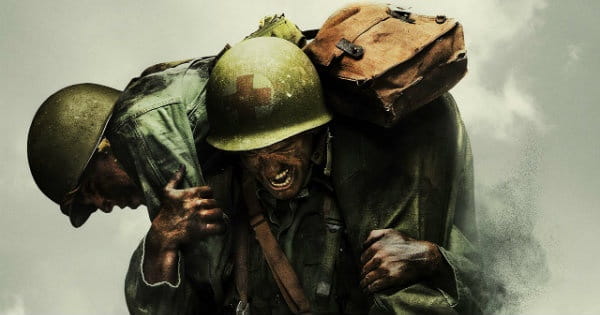 "Old-fashioned in the best sense of the word—focusing on duty and patriotism—the film also feels contemporary in its post-Saving Private Ryan approach to war footage. Those who can endure it will find that Hacksaw Ridge pays off handsomely." – Crosswalk Hacksaw Ridge Review
Straightforward, brutal, but deeply moving, Hacksaw Ridge certainly deserves its many accolades. Based on the life of Desmond Doss, the movie chronicles how Doss enlisted in the United States Army as a field medic during WWII, despite refusing to carry a gun. Throughout the film, his Christian convictions are endlessly tested, first in the crucible of training camp, and then in the fires of war. Though the bloody conflict is hard to watch at times, Hacksaw Ridge challenges its viewers by asking them what they really believe, and what their willing to sacrifice in the name of Christ.
 
Queen of Katwe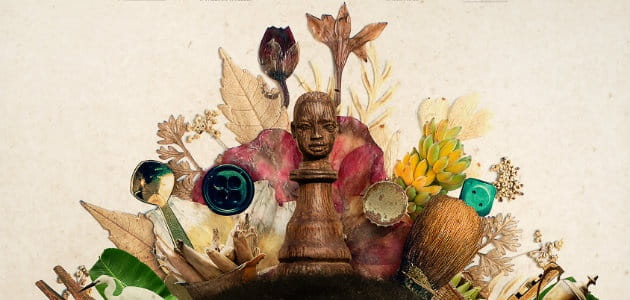 "What could have been a by-the-numbers story of an unlikely hero triumphing over the odds receives added inspiration from faith-fueled characters." – Crosswalk Queen of Katwe Review
While not as overt as the other movies on this list, Queen of Katwe still earns a place thanks to some well-placed authenticity. The story follows Phiona (Madina Nalwanga), a Ugandan girl who discovers she has the talent to become a master chess player. Through a series of personal challenges—and with help from her family and friends—Phiona becomes a hero to her countrymen and an inspiration to anyone facing great trials in their life. Though Christianity never takes center stage in Queen of Katwe, its spirit is keenly felt. In many ways, the movie offers an honest look at humans as we struggle to find God even amidst difficult circumstances.
 
Silence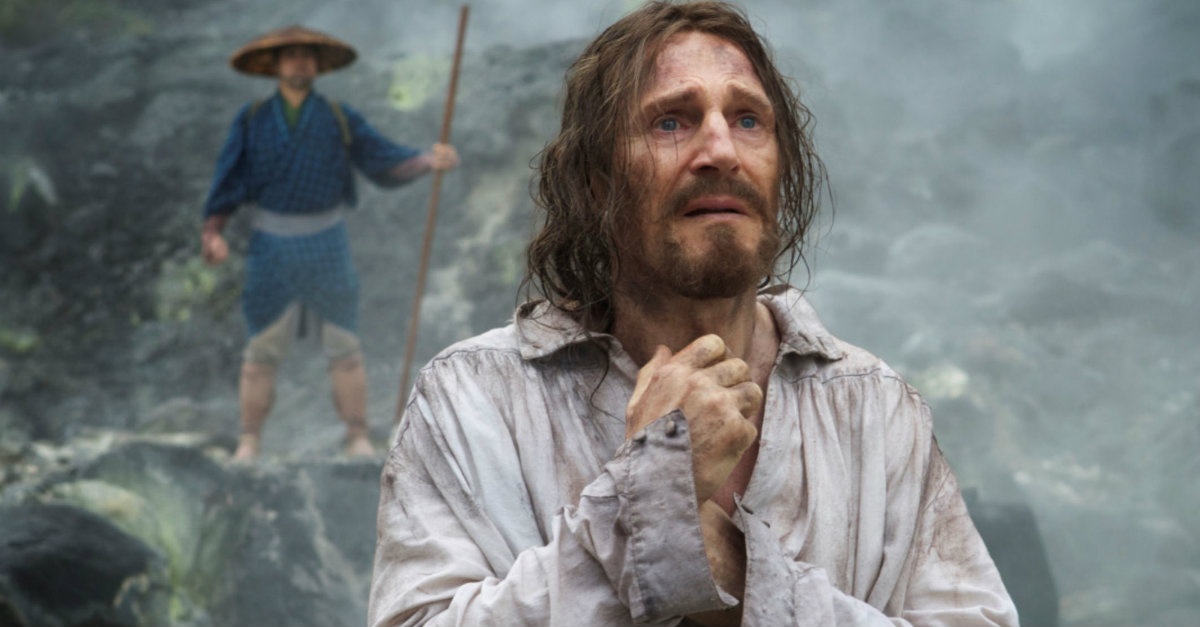 "No bit of Silence is an accident or an afterthought. This Martin Scorsese adaptation of a Japanese novel by Shûsaku Endô is difficult, slow and lacking in a traditionally satisfying resolution, but its strength as an adaptation and the powerful filmmaking and performances warrant (much)." – Crosswalk Silence Review
One of the year's most difficult Christian films, both in terms of style and theology, Silence should not go unnoticed by faith-based audiences. This Martin Scorsese adaptation of a Japanese novel by Shûsaku Endô follows two Jesuit priests as they go searching for their lost mentor in the hostile territory of Japan. Silence is a movie which poses many challenging questions and offers no answers in return. Still, if viewers are brave enough to take this harrowing journey, they may discover more about the grace of Jesus than they ever imagined.
Don't agree with our list? What Christian films do you think were the best of 2016? Be sure to leave your choices in the comments below!
*Published 12/30/2016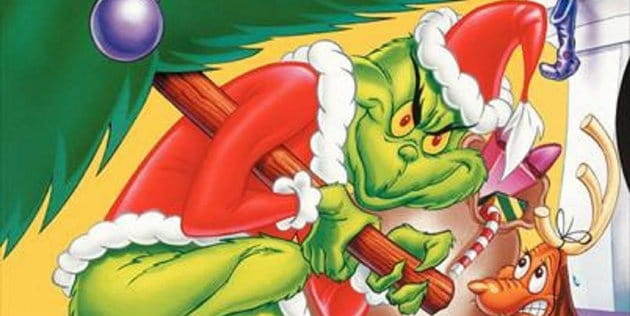 The old animated video How the Grinch Stole Christmas is easily one of my favorite holiday classics. How could it not be? The rhyming word-play, the catchy tunes, a dog dressed as a reindeer, this Christmas special had it all. Above everything though, was the thoughtful message,
"'Maybe Christmas,' he thought, 'doesn't come from a store.'"
"'Maybe Christmas...perhaps...means a little bit more!'"
I'm sure most Christians who have seen The Grinch can appreciate its colorful story. In an age of consumerism, it's nice to know the true meaning of Christmas hasn't gotten completely lost in the tinsel. Still, lately I've begun to wonder if Seuss' tale is more layered than we give it credit for. Everyone can relate to the December commercialism, or that one grumpy soul who says "Happy Holidays" just to annoy people, but what if the Grinch himself represents something more? Let's take a moment and review,
"Every Who Down in Whoville Liked Christmas a lot...
But the Grinch,Who lived just north of Whoville, Did NOT!
The Grinch hated Christmas! The whole Christmas season!
Now, please don't ask why. No one quite knows the reason.
It could be his head wasn't screwed on just right.
It could be, perhaps, that his shoes were too tight.
But I think that the most likely reason of all,
May have been that his heart was two sizes too small."
We never learn much about the Grinch, only that he hates Christmas, and by proxy, the Whos. Those brief lines can speak volumes though. We see that the Grinch has isolated himself, and that he prefers to sit alone and stew in his anger. The result? His heart is two sizes too small.
So instead of rejoicing with his neighbors during the Christmas season, the Grinch spends his time trying to undermine them. He mocks them, belittles them, and takes pleasure in all the misery he assumes they'll experience. All in all, the Grinch really does have all the tender sweetness of a "seasick crocodile". He's the quintessential Christmas villain. He's also a perfect stand-in for ourselves.
To say the past year has been difficult would be an understatement. There's been a lot of resentment and aggression in the air. Now, despite Christmas being only a few weeks away, many of us are still wrestling with mixed emotions. Instead of celebrating with our neighbors we've chosen to sequester ourselves, or demean others to make ourselves feel better. In short, we've become Grinches.
As Christians, we're taught to cast out all bitterness from our hearts (Ephesians 4:31), but nowhere is this command more important than during Christmas. Christ's birth represents the redeeming power of God's love, the angels even called it "good news of great joy!" (Luke 2:10). Now is not the season for us to be Grinches, now is the time when the world needs to see us as disciples! Maybe your struggling to reconcile with friends, or perhaps you've said things in the past few months that were hurtful. If so, use this Christmas season to forgive and reconcile with the people around you.
Ask God to make your heart grow "three sizes", and share the hope of Jesus' birth with your neighbor. Let's all take some advice from Dr. Seuss, and welcome Christmas hand in hand.
*Published 12/9/2016