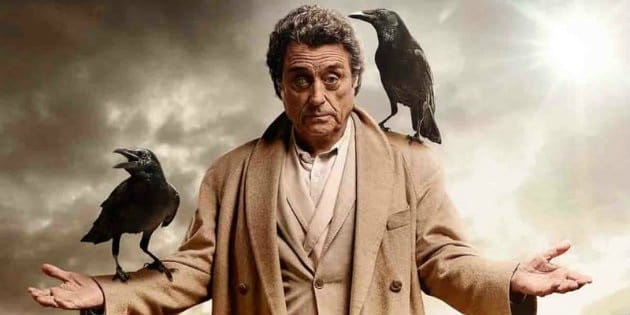 We all worship something, at least according to American Gods. The upcoming Starz series, which is based on a novel of the same name, has already been making headlines as one of the most anticipated new shows of 2017. The story revolves around a recently paroled ex-con who discovers that not only do the gods of ancient mythology exist, but many of them have been trapped in America for the last century. Right off the bat, this series is sure to be controversial with Christian audiences. However, beneath its cultural undertones, American Gods actually delivers an important message concerning faith and idolatry.
As explained by author Neil Gaiman and Marc Snetiker of Entertainment Weekly,
"The crux of American Gods, based on Neil Gaiman's 2001 novel, is that ancient mythological figures from around the world — folks like Anansi, Sheba, Horus, Loki — arrived on our shores centuries ago through the worship of immigrants but have remained in America long afterward. With few believers left, they're having trouble gleaning power (and thereby surviving) from a country that's instead so focused on ideas like celebrity, technology, and consumerism that a whole new host of American gods have manifested from those obsessions."
One prime example of this modern worship is the new goddess Media, who represents the American fascination with television and Hollywood. In one of the novel's more telling moments, Media boasts about how humans have made her powerful by sacrificing their time at her "electronic alter" (I.E. the television). After all, people design entire rooms around their TV, they ignore friends and family to catch up on their favorite shows. How could this not be defined as worship? The exchange is a rather sobering moment for Christians (especially if you regularly blog about pop culture).
The first two commandments God ever gave the Israelites were,
"You shall have no other God before me" and "You shall not worship any graven image" (Exodus 20:3-4).
Most Christians tend to believe they're pretty good at covering these directives. Yet, if American Gods can teach us anything, it's that true worship is found in what we sacrifice to.
Work, sports, fashion, technology, each of these things can become an idol based on how much time and money we give to them. Have you ever skipped Bible study because your favorite show was on that night? Did you refuse the offering plate one day because you needed money for those new shoes? How many of us attend Church on Sunday mornings and spend the entire service imagining a football game? The truth is, we're all guilty of idolatry in some form or another.
In Matthew 22, a man asks Jesus what is the greatest commandment, and he replies,
"'Love the Lord your God with all your heart and with all your soul and with all your mind.' This is the first and greatest commandment. And the second is like it: 'Love your neighbor as yourself.'" (Matthew 22:37-39)
When we invest more of our time, money, or attention in something other than Christ, we are creating a new god for us to worship. Being a Christian means giving our heart fully to Jesus at the exclusion of all else. Our lives should represent and reflect the love, grace, and forgiveness God has shown to us, while our worship should be seen in everyday actions, not just Sunday morning gatherings. Whatever Christians may think of American Gods, it still presents its viewers with a very important question,
"What do you worship?"
*Published 4/26/2017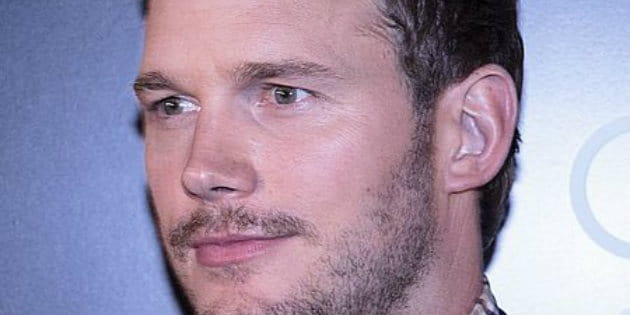 Actor Chris Pratt has always enjoyed sharing his faith with fans, and his latest social media post is sure to inspire Christians of all ages. Relevant Magazine has reported that after receiving his own star on the Hollywood walk of fame, Pratt took to Instagram crediting God for his success. The icon behind Guardians of the Galaxy and Jurassic World expressed his gratitude with a verse from Psalm 126:3,
"The LORD has done great things for us, and we are filled with joy."
Pratt also issued a heartfelt thanks to the many people who had encouraged him to follow his dreams.
This not only marks a pivotal moment in Pratt's acting career, but it also demonstrates the ability of vocal believers to succeed in Hollywood. Vanity Fair even conducted an interview with Pratt where he described how he became a Christian. When he was younger and living in Hawaii, he recalls sitting outside a grocery store looking for someone to buy him beer because he was under age. In Pratt's own words, "A guy named Henry came up and recognized something in me that needed to be saved."
He continues,
"It should've made me nervous but didn't. I said, 'Why are you asking?' He said, 'Jesus told me to talk to you …' At that moment I was like, I think I have to go with this guy. He took me to church. Over the next few days I surprised my friends by declaring that I was going to change my life."
Looking back on his story, it's clear Psalm 126:3 was the perfect verse, for God has indeed done great things!
(Image courtesy of Wikimedia commons)
*Published 4/24/2017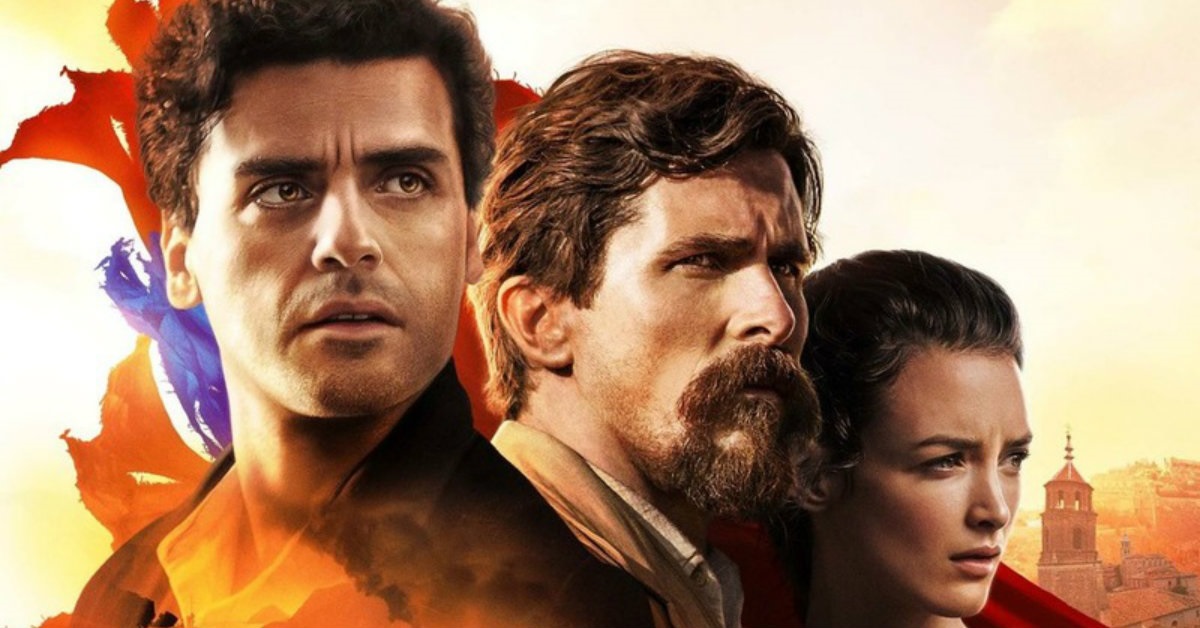 Though The Promise doesn't release in theaters until this Friday, the film is already battling a storm of negative reviews. Not because of the acting, the film stars an award-winning cast including Charlotte Le Bon, Christian Bale and Oscar Isaac. It's not because of the directing either, as Terry George is still remembered for his stunning work in Hotel Rwanda. Rather, the backlash stems from the film's subject matter; the Armenian genocide. To this day, the mass killing of over 1.5 million Armenians is one of the greatest overlooked tragedies in human history, and it would appear some prefer it stayed that way.
Set during the early years of World War I, The Promise chronicles a fictional love-triangle which emerges between an Armenian doctor (Isaac), a lovely dancer (Le Bon), and an American journalist (Bale) in the city of Constantinople. However, their romantic rivalry is set aside when the Turkish government begins the mass incarceration and execution of Armenian citizens. Together, the three friends must fight to survive while helping others escape the growing persecution. The film spares no detail concerning what horrors were inflicted on the Armenian people, and today, 26 countries recognize their deaths as genocide. Yet, as the negative reviews clearly demonstrate, even mention of the event can still carry political consequences.
According to The Washington Post, as soon the film's plot became common knowledge, Turkish media users began flooding IMDB and Rotten Tomatoes with negative ratings. Before The Promise was even released it had become one of the lowest-rated films on IMDB, with commenters calling it a "lie" and accusing it of pushing a "political agenda". The Post went into greater detail, explaining,
"To Armenians, Americans of Armenian heritage and Turks, the facts and especially the nomenclature are deeply emotional issues. Turkey has long argued that the deaths were not genocide, the death toll has been inflated and that the casualties were victims of civil war and unrest. It's a crime in Turkey, called 'insulting Turkishness,' to 'even raise the issue of what happened to the Armenians,' according to the New York Times. To keep its NATO ally Turkey happy, the United States has referred to the deaths as 'atrocities,' but stopped short of calling them a genocide."
At a recent press conference in New York, director Terry George spoke briefly on the controversy surrounding the film and his hopes regarding its upcoming release. Though somewhat reluctant to discuss the negative reviews, George did reveal that the cast of The Promise had received considerable pushback from Turkish reporters during the film's production. Ultimately, George shrugged off their discontent, stating he knew what kind of story they had to write, and reiterated the importance of a free press. By contrast, the film has been applauded by Armenians, who are grateful their suffering is finally being recognized on screen.
Whether The Promise succeeds at the box office or not, the movie has already stirred the political atmosphere and ignited new conversations surrounding the dangers of nationalism. For the average viewer, The Promise represents a rare glimpse into a much-ignored chapter of history, and the opportunity to apply its wisdom to modern problems. It's a story that deserves to be told, and one which shouldn't be missed.
*To read Crosswalk's review of The Promise, simply follow this link!
**Published 4/20/2017