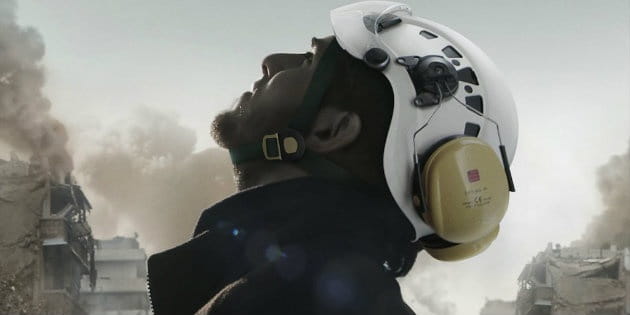 Over the weekend, Hollywood will roll out the red carpet to welcome its best and brightest to the 89th Academy Awards show. Countless viewers will tune in to witness the elegant fashion or cheer on their favorite movies, waiting patiently as the Academy wades through a number of smaller categories before arriving at the big awards. This year, however, Christians might want to pay attention to one group in particular; the films nominated for "Best Short Documentary". While all of these brief videos have been lauded for their messages, three have chosen to spotlight the Syrian refugee crisis and the stories of those involved. Many Christians still harbor strong feelings on how America should respond to the swell of refugees, but regardless of where you fall, these documentaries offer a vital perspective all believers should consider.
So, if you have free moment, and are looking for a way to better understand the Syrian conflict, consider watching one of these short documentaries.
 
Available to watch on Netflix, The White Helmets follows a group of everyday civilians who became a symbol of hope amidst the war-torn neighborhoods. "The White Helmets" are a group of men dedicated to saving lives. Whenever there is a bombing, they are the first to arrive and bring aid, often at considerable risk to their own lives. According to some sources, these brave men are responsible for rescuing more than 60,000 people throughout the war, many of them children. The new documentary hopes to tell their stories while educating the viewers on the complexities (and dangers) of the Syrian civil war.
 
Shot over the course of three years, Watani: My Homeland follows a single family as they attempt to navigate the confusion and loss delivered by war. After their father is captured by ISIS forces, four young children and their mother flee Aleppo and start a new life in Goslar, Germany. Even then, their journey is far from over. The family must learn to acclimate to this strange country where they are often regarded with fear and suspicion. Watani: My Homeland is a heartbreaking testimony to the horrors of war, highlighting the suffering of children and families who are forced to abandon everything they love for the sake of survival.
 
The title of this documentary serves as a measurement of distance between Turkey and the Greek Island of Lesbos. It also references the final and most perilous crossing for refugees hoping to find safety in Greece. 4.1 Miles chronicles the efforts of the Greek Coast Guard as they endeavor to rescue hundreds of families as they cross the storm-tossed ocean. Many do not survive, while many more are found clinging to makeshift rafts and overcrowded lifeboats. The gripping imagery and painful stories are sure to move even the coldest viewer, while Christian audiences will likely find themselves reflecting on Christ's parable of The Good Samaritan and asking themselves, "Who is my neighbor"?         
Christians have always been critical of Hollywood and for good reason, but this year, believers should take the opportunity to view these three films and meditate on their message. Each of these stories is a challenge for us to take up; be it in prayer, encouragement, or service to those in need. God has commanded us to be his hands and feet in this world, but sometimes we must first watch and listen before we can know where to go.
*Published 2/22/17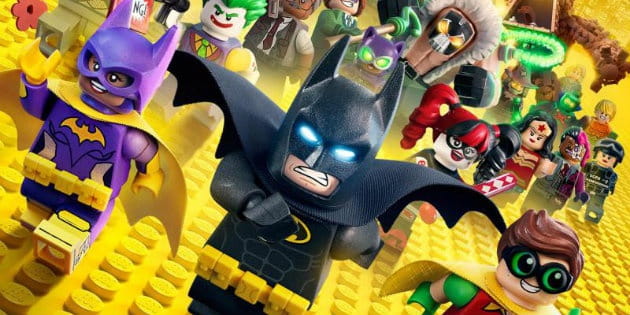 I don't think anyone ever doubted The Lego Batman Movie would be a success. When the Dark Knight first appeared in 2014's The Lego Movie, he gave fans a performance they never knew they wanted. It only made sense that the loveable, brooding crime-fighter (expertly voiced by Arrested Development's Will Arnett) would return for his own adventure in the universe of bricks. What perhaps did surprise viewers was the depth of the movie. Over at the Christian Post, Michael Foust noted how in-between the laughs and the inside jokes, The Lego Batman Movie contained a number of valuable lessons specifically aimed at Christian audiences.
You can read Foust's insights below, along with several observations of my own,
Don't Neglect the People Closest to You
One of the funnier plots in The Lego Batman movie is how the Joker feels neglected by Batman. They've been enemies for how many years? And he still doesn't appreciate him?! The sentiment is apparently shared by other members of Batman's rouges gallery, who ultimately team up after they conclude the daring crime-fighter is showing them the appreciation they're due. This would be bad enough, but it turns out Batman has also been neglecting his friends as well.
It's easy to take the people in our life for granted. As Christians, it's vital we remember our Church communities are built on the fellowship of believers who support one another. Instead of retreating into your own world, remember that God designed us to live and learn together (Hebrews 10:24-25, Romans 12:4-5, Psalm 133:1).
A Self-Absorbed Life is a Miserable Life
"How is it possible to be a superhero and selfish, too? I'm not sure, but Batman fits the mold. Sure, he fights crime, but he also thinks too highly of himself."
"'If you want to be like Batman, take care of your abs,' he tells kids."
"Asked who his No. 1 enemy is, a jealous Batman answers quickly: 'Superman' — even though they're on the same side.
"Later in the film, we see a happy Superman laughing and dancing with friends and a confused Batman wondering why he wasn't invited to the party. Perhaps Superman should have invited him — that's another topic — but we must remind our kids what the Bible says about selfishness: 'God opposes the proud but gives grace to the humble' (James 4:6)"
Being a Leader Means Becoming a Mentor
Some Christians are called by God to become leaders within their communities (Hebrews 13:7), but leadership has its share of pitfalls. One of the most common is when a leader tries to do everything themselves. Suddenly they must accomplish everything, oversee everything, and control every aspect of their mission. Typically, this kind of attitude leads to overextension and an eventual burnout. On top of this, a leader who doesn't work with others will never reach their full potential.
In The Lego Batman Movie, Batman is outraged when he discovers the commissioner actually wants to work with the Caped Crusader to make Gotham a safer place. Similarly, a disgruntled Batman is forced to take on the sidekick Robin despite his years of fighting crime solo. It's only later that Batman discovers he has a responsibility to teach and train these young individuals so they can carry on the mission when he can't. If Christian leaders hope to spread the message of the gospel, they must also become mentors to the next generation of believers.
*Published 2/22/17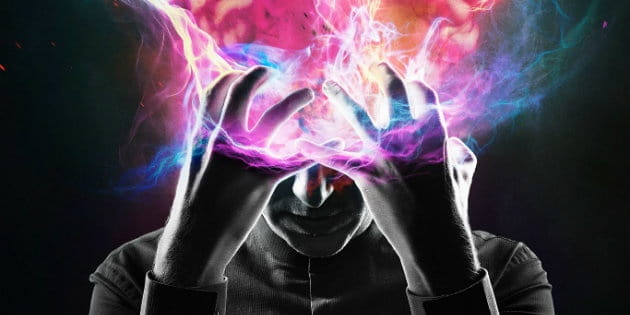 Ask any comic book aficionado, and they'll tell you how superheroes have always been used as cultural commentary. Just take the X-Men, this ragtag band of heroes may pass the time fighting evil mutants, but their individual stories are rife with ideas of prejudice and civil rights. Classic characters such as Storm and Shadowcat were used to highlight America's growing conflicts over racism and anti-semitism, while the devoutly Christian Nightcrawler offered readers spiritual answers to a number of highly-scientific questions. Now Marvel is taking the battle to another serious, though less talked about issue: mental illness. It all begins with Legion.
Legion, which premiered February 8 on FX, follows a young man named David Haller who was diagnosed with schizophrenia at an early age. Soon however, Haller is confronted with the possibility that there may be more to him than mental illness. Perhaps his bizarre experiences are part of his mutant powers beginning to manifest, or perhaps not. The show makes every effort to question reality, inviting it's viewers to second-guess everything they see on screen. At the same time though, Legion builds empathy for Haller by depicting America's general apathy towards those who struggle with mental illness.
Over at Relevant Magazine, Seth Hurd deconstructs the different aspects of the show and reflects on our society's general attitude toward schizophrenia. Unlike other social topics, he argues, mental illness has a long history of being ignored. He writes,
"Fighting for mental illness awareness is just never going to be that cool, but it's a continual issue in modern society. In 1963, JFK signed the Community Mental Health Act, to fund community-based preventive care and treatment facilities. He died before the program was ever put in place, and by the 1980s the majority of residential treatment centers for mental illness had closed due to budget cuts."
"My late grandfather ran one of these facilities in Peoria, Illinois. When the lack of state funding shut the program down for good, patients who were not picked up by family or friends were literally forced out into the cold, increasing the homeless population. While there are plenty of mental health help movements out there, recent psychological studies show that seeing a character struggle on the page creates new pathways of empathy in the brain. It's not much of a jump to assume the same thing can happen on the small screen. Watching Legion, the viewer feels for Haller, wondering how horrifying it must be to be imprisoned and force-fed a barrage of anti-psychotic drugs each day."
Legion may not be a series aimed at Christians in particular, but that doesn't mean it should go overlooked. As I've written before, Christians need to make room for mental illness in our spiritual conversations. When we fail to empathize with those who suffer we only perpetuate the stigma they're fighting to overcome. Strange as it may sound, Legion at least provides Christians with a starting point. By getting to know the fictional Haller we inevitably make room in our hearts for someone who shares his frustrations.
Just as the X-Men taught their fans so long ago, sometimes the best way to save the world is to understand each other.
*Published 2/17/2017