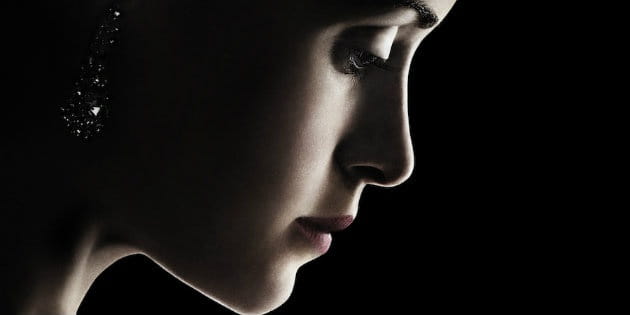 I think the concept of monarchy has always fascinated humans. The idea that one person can hold such complete power, perhaps even shape the world around them, certainly ignites the imagination. So it's no small wonder that The Crown, Netflix newest drama about the life of Queen Elizabeth II, has been met with such overwhelming praise. The series depicts Elizabeth's rise to power, beginning with her roots as a noble (but otherwise inconsequential) British lady to her sudden appointment as a major political leader. In one rather extraordinary scene, Elizabeth watches as a man kisses her shoes not long after her father's passing, signaling her newfound authority as queen.
The Crown has even managed to spark conversations among Christians, some of whom see a message of Christ's sovereignty reflected in the story. Over at Gentle Reformation, Barry York argues the show can give viewers insight into the kingship of Jesus by asking the important question of, "When did Jesus truly become king?" He writes,
"This is a helpful picture for how we should understand the kingship of Jesus Christ. It's important because our answer to the simple question, 'When did Christ become king?' will transform our understanding of culture and how we as Christians relate to it."
"When was Jesus crowned as our king? It was only after His Ascension, when He re-entered heaven and sat down on a throne, next to God the Father. (Mark 16:19; 1 Pet. 3:22)"
"But that isn't the time when Jesus actually became king. Even before He was crucified, Jesus told Pontius Pilate that He was already a king with a kingdom. (John 18:36-37)"
"So when did Jesus actually become king? A common answer is that Jesus became king when he was born. The kings from the Orient testified to the reality of his kingship early on, bowing to the boy Jesus and presenting him royal gifts. (Mt. 2:11)"
But this is not quite correct. As the example of Queen Elizabeth shows, a monarch does not become monarch at the moment of birth, but when she (or he) has the royal power transferred to her from her father (or mother).
What makes this question so vital is that the answer will radically determine how we perceive ourselves and modern culture. As York notes, since Christ has always been a part of the trinity, his authority of kingship began before creation. This breaks down the widespread notion that the gospel is only a small facet of humanity's existence. Everything we do, from the building of roads, to the advancement of technology, to the growing of crops, serves a purpose in spreading the Good News of Christ's sacrifice. Whether we choose to acknowledge it or not, Christ's reign has always been a part of our life's purpose.
When we take this knowledge into consideration, not only do we gain a greater understanding of Jesus as our Lord, we also see a new side of him as our savior. Jesus was completely divine, the rightful king over all creation, and he chose to give it up so that we may know him. He came to earth as a human baby, slept in a manger, and grew up among us when we could have appeared with a host of angels. All for humanity.
Perhaps The Crown isn't an overtly Christian show, but in its own way, the series has demonstrated the righteousness of Christ's kingship, and the amazing sovereignty of his grace.
*Published 12/5/2016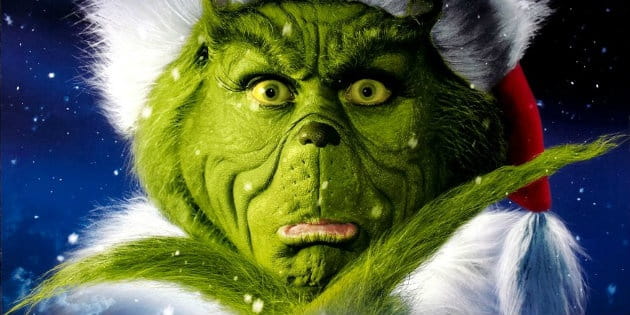 Everyone has a favorite Christmas movie, but which ones are truly the best? What separates the holiday classic from the cheesy TV special? Well, I am pleased to announce that through rigorous testing and a little too much eggnog, this winter quandary has finally been solved. I give you, the Christmas Movie Scorecard! A defining tally of the best (and worst) features that make up any Christmas film.
The rules are simple: choose any Christmas movie and go down the list, adding and subtracting points as you go. What score will your favorite achieve?
The movie is animated (

+10 points

)
The movie is stop motion animated (

+15 points

)
The movie features Santa (

+5 points

, unless you told your children Santa doesn't exist, in which case

-5 points

)
The movie is a musical (

+10 points

)
The movie is a remake of an older Christmas film (

-5 points

)
The movie has rhyming narration (

+5 points

)
The protagonists rescue Santa at some point in the story (

+5 points

)
The movie stars Tim Allen (

-10 points

)
There are elves (

+10 points

)
There are Muppets (

+15 points

)
There is some kind of winter monster (Choose whether to

add

or

subtract

5 points, you know in your heart what's right.)
There is a dog dressed as a reindeer (

+15 points

)
A classic Christmas song originated from this film (

+10 points

)
A classic Christmas song was the basis for this film (

-15 points

)
The 3 Wise Men make an appearance (

+5 points

)
Jesus makes an appearance (

+15 points

)
Some version of the Christmas story is told (

+15 points

)
The movie incorporates other holidays (

-10 points

)
The movie features a crazy relative (

+10 points

)
The movie is Love Actually (- All the points)
Total Score: __
Christmas Rank
0 – 19: Bah Humbug
20 – 39: Figgy Pudding
40 – 59: Maids a-Milking
60 – 79: Roast Beast
80 – 100: Merry Christmas!
How did your favorite Christmas movie perform? What holiday classics do you enjoy watching this December?
*Published 12/4/2015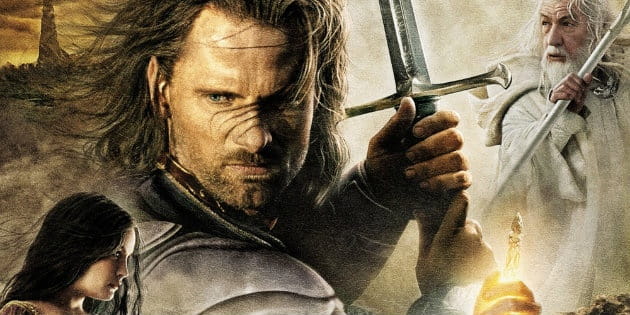 Just when you thought Middle Earth had finally closed its doors for good, a new film promises to take viewers back to the Shire and beyond. According to reports from the Hollywood Reporter and Christian Headlines, an upcoming biopic (appropriately named Middle Earth) will center on the life and work of Christian author J.R.R. Tolkien. Debbie McDaniel writes,
"This biopic called Middle Earth will be based around Tolkien's early life as an Oxford professor. Angus Fletcher, who is writing the script, follows Tolkein's love story with Edith Bratt, whom he later married. But when war broke out in 1914, Tolkien joined the efforts of World War I and sadly, like many other soldiers, had to leave his bride behind. He began a new journey through battle and much hardship, which greatly influenced his famous stories, the Hobbit and Lord of the Rings trilogies."
The film will be headed by James Strong, best known for his work with the drama series Downton Abbey. Since their release in the 1930's, The Hobbit and The Lord of the Rings have been considered by many as the greatest fantasy series of all time. The books have seen many adaptions, and have long been admired by Christians for their themes of courage and faith. With the coming of Middle Earth, viewers will no doubt be fascinated to learn more about the man behind the legacy. While there is currently no set release date for the film, the studio hopes to premiere the project at the Berlin Film Festival next year.
*Published 11/16/2016