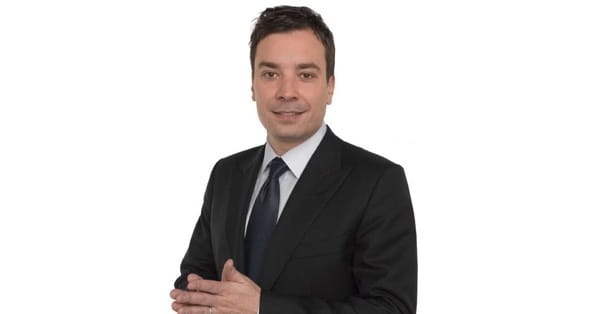 I can't sing (my wife just said "amen"). I can't play keyboard or guitar. But I've learned that not all the people who call themselves "worship leaders" really are one. I'm more and more convinced that it's a calling.
I don't necessarily mean skill or ability, though knowing your way around the strings of an acoustic certainly helps. But not every great singer or musician makes a solid leader of praise. I also don't mean having a certain style, pedigree, or training. Those are fine, but even "trained" worship leaders can leave the congregation behind and run off on their own worship excursion.
Leading worship means guiding a group of people into deeper awe of their Creator, pushing them emotionally, mentally, and spiritually into a need to praise. It means drawing us in, engaging us.
According to Pastor Jeremy Armstrong in an article at WorshipLeader.com, that's exactly what worship leaders can learn from a very unexpected source—talk show host Jimmy Fallon:
"I'm engaged through him. All the sudden I find myself interested in the guest / the subject / the conversation. Through Jimmy's excitement & passion, I find myself involved. I never knew that I could become such a fan of some random C-list celebrity, but seeing Jimmy as such a fanatic about this person, here I am. Participating."
So, how is it that Fallon can show worship leaders a thing or two about their craft? Armstrong suggests 5 points:
1. He's always smiling.
If there's one thing Jimmy Fallon is known for, it's his infectious smile. The guy just brings it. His beaming countenance pulls us in, disarms us. And worship leaders can do the same by inviting us, the congregation, to consider Jesus. After all, we're singing about grace, and that should make us want to smile.
2. He's got great energy.
Fallon loves his job, and you know it. The energy just bubbles up like an Alka-Seltzer when you watch even just a clip from his show. Worship leaders, shouldn't you love your work as much as a talk show host? We need your energy and excitement.
3. He's humble.
No one would ever say that they can't stand Fallon because he's full of himself. His humility is part of his charm. Worship leaders can easily be sucked into their own hype, especially if God has gifted them musically. What we need is a person who knows that it's not about him, but about Christ.
4. He's prepared.
Every night of the week, Fallon is ready for his skits and conversations. It shows. An unprepared worship leader who hasn't spent time practicing and praying shows, too. We need you to come ready so that you're not just trying to figure it out as you go.
5. He's relevant.
Fallon knows his audience and what their interests are. He knows how to speak to them and engage them where they are. As a worship leader, we need you to know your audience as well. Show us that you care about who we are and care to lead us into praise.
Another pastor and musician, Bob Kauflin, seems to agree in principle to these points, but he would also throw in a caution for every worship leader who feels the weight of not being named Chris Tomlin or Kari Jobe:
"Overemphasizing or consistently focusing on technology, skill, and excellence can leave most us with a nagging feeling that our musicians, our leaders, our equipment, and our songs are never quite good enough. We resign ourselves to the thought that we'll never be as successful, used, or important as the people we see on YouTube and at conferences. Or we breathlessly pursue the trappings and externals of 'modern worship,' attaching biblical authority to very cultural practices."
Have you ever experienced a worship leader who wasn't really leading? Have you seen some exceptional examples? What would you say to your worship leader? Worship leaders, what would you say to us?
John UpChurch is the senior editor of BibleStudyTools.com and Jesus.org. You'll usually find him downing coffee at his standing desk (like a boss).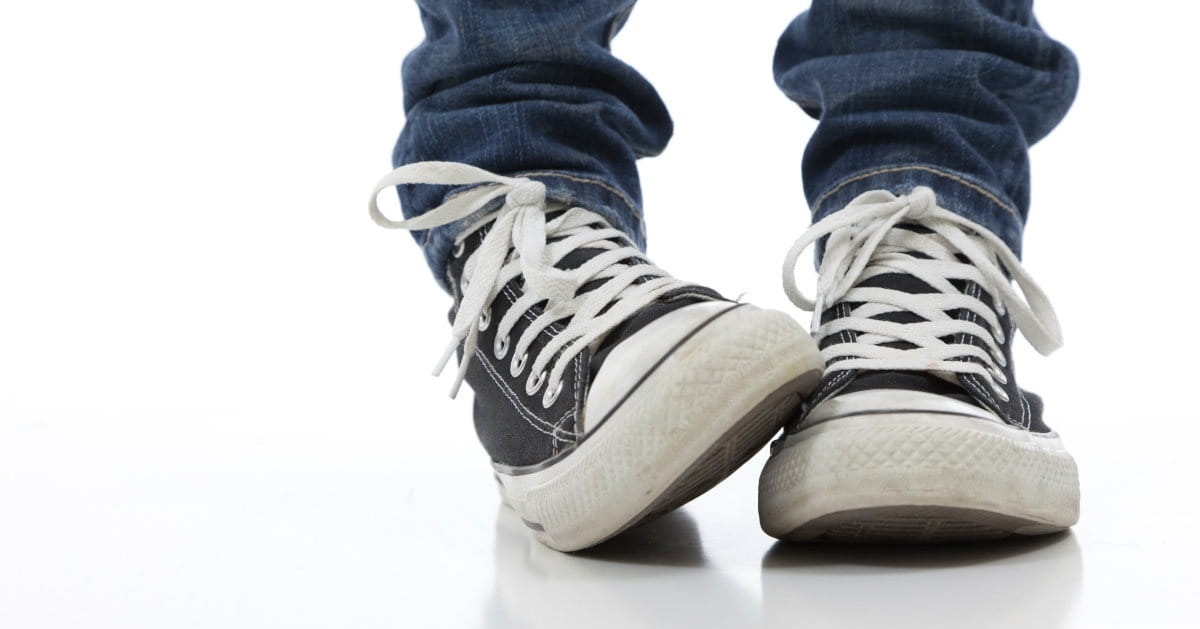 When you think about someone who is great at sharing the gospel, what comes to mind? You may think of a person who thrives in a crowd of people, can debate winsomely, and has never met a stranger. In other words, you may be thinking of an extrovert.
However, sharing the good news of the gospel isn't just for outgoing personalities. In fact, as Seth McBee writes in his trending piece The Introverted Evangelist, introverts may actually have an advantage when it comes to forming relationships and sharing Christ with others. Seth argues that we need to stop training "extroverted evangelists" and rethink what it means to be a good witness.
He explains that, as an introvert, he struggled to fit the mold of what he though a "good evangelist" should say and do. "When I felt the call to tell others about Jesus," Seth writes, "I thought this is who I was supposed to be, so I went out door to door, handing out bibles, went to community events and handed out tracts, etc. thinking that this is how one is deemed an evangelist and 'have beautiful feet by preaching good news.'"
Seth encourages those who have a heart for evangelism to start sharing more examples of how introverts can use their own unique personalities and gifts to share Jesus with others. He shares this example:
"Allow the introvert to serve at events, parties, activities, etc. in a way in which they are comfortable. We have an introvert in our missional community who started by taking out the garbage, cleaning, and making the food at our BBQs and breakfasts. It was pretty funny because he was like a silent cleaning assassin. People would ask, "Who is that?" I'd let them know he was a friend of mine who was here to help, so I could spend more time getting to know my neighbors. Please tell me how that doesn't speak to kingdom living! After a while, he started to build friendships and started to speak into them and felt very comfortable at our large events, because he knew everyone now. I wasn't patient at first, but when I started to realize how God had made him and his love for Jesus, I allowed him to live out his identity. When we do this, we become a beautiful picture of the diverse body of Christ."
In an article on the book Evangelism for the Rest of Us: Sharing Christ within Your Personality Type, Crosswalk contributor Whitney Hopler shares 10 practical ways that introverts can share the gospel with others. One of the most important things introverts can do to be an effective witness, Whitney writes, is to take the focus off themselves:
"Face your fears about evangelism: from being the focus of attention and wondering how you're being perceived to being embarrassed after saying the wrong thing and risking rejection for what you say. Notice the common element that runs through all those fears – a focus on yourself. Shift your focus outward, toward the people you hope to reach for Christ and their needs."
Crosswalk blogger (and introvert) Tim Challies notes that just because he is an introvert, doesn't mean The Great Commission applies any less to him. He also warns his readers about making too much of personality types:

"I have no right to crave introverted solitude. Rather, the gospel compels me to deny even that trait and all its desires in order to serve other people. I am introverted, but this does not give me a different calling in life than the gregarious Christian… [I]ntroversion is what I am, not who I am. And this is where the discussion of introversion and extroversion often seems to go wrong. We elevate these traits too high and use them to justify selfishness instead of selflessness. I have to be slow to define myself in a-biblical categories. This is not to say that it is wrong to say that I am an introvert, but that this is a distinction the Bible does not make. With this being the case, I don't want to allow introversion to define me or to dictate my behavior. Introversion is a useful description, but a poor definition."
What do you think? If you're an introvert, how have you learned to share the gospel effectively? Share your thoughts below!
Kelly Givens is the editor of iBelieve.com.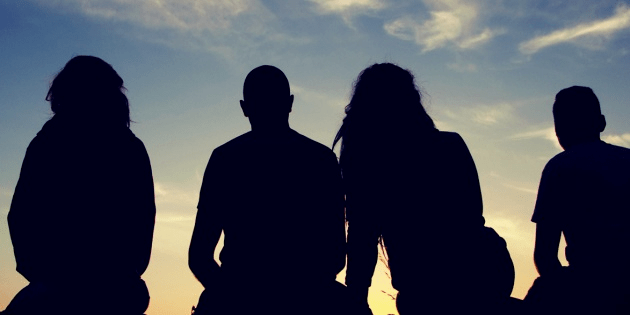 Having grown up in a Christian family, I've spent my fair share of time in churches, youth groups, and bible studies. And for all the differences in music, teaching, preaching style, and theology that various groups exhibit – the one factor that always stuck with me was the community. Was the group or congregation characterized by love? Did they care about each other's lives outside of the 5 minute "greet your neighbor" portion of the service? Were group members genuinely interested in learning and growing together, or more interested in the refreshments? Some groups I will always remember fondly, for their love and open hearts. Some, though, just didn't make the cut.
Shaun Stevenson has similar recollections of being ignored by a church when he was desperately seeking community in his Relevant Magazine article 3 Ways the Church Can Build Better Community. He writes,
Sometimes I wonder if community-building in many churches has fallen into the same trap that so many other things have fallen into: We talk more about it more than we actually practice it. Sermons, Bible study books, podcasts, tweets, Facebook rants—they've addressed community at some point. Home groups sit around and talk to each other about how great their community is when they may have someone sitting on the sofa right next to them who feels wildly disconnected from everyone else. We love the idea of community—everyone engaged and involved and connected—but how many people show up like I did to the back of that church, longing for someone to reach out to them, shake their hand and have more than a two-second conversation?
The first thing we need to do, according to Stevenson, is put ourselves aside – including our worries, our fears, and our pride. In a blog post on Crosswalk.com, Kelly Balarie tackles the worry that many Christians face, wondering "Does what I do even matter? Am I making a difference?" She reminds us that it's not about us – it's about the Lord, and how God can use us to help others!
If we affected one, we have pleased One. God values the least of these. He is not looking for numbers; he is looking for changed hearts. What you are doing does matter. If someone has been changed, your work has had huge impact. And, imagine all the people you have impacted who have never even told you.
The second way we can build better church community is by being willing to put in the time (and real community definitely takes time to grow!). In Ron Edmondson's 5 Reasons a Church Stops Growing, he gives many practical suggestions for how Christians can achieve growth and health in their communities. For one thing, he suggests, never stop dreaming!
Dreams inspire, challenge, and grow people and organizations. What could the church accomplish to reach its community? You'll never dream bigger than the dreams God has for you or your church.
He also encourages communities to take risks for, and with, one another.
You can't succeed at anything without a measure of risk. Playing it safe never grows anything. The call of God always involves risk-taking.
Finally, Stevenson writes, walk alongside people, not at them.
One of the biggest fears many people have is the question of safety. Are they safe to engage in their current environment? Will they be judged for any one of a myriad of daily choices? Will this group turn on them as soon as they say or do one thing wrong?
In How to Make Your Church a Safe Place for Sinners, Stephen Altroggle insists,
If there is one place where it should be safe to tell secrets, it should be the church.…We can offer Christ, the one who forgives our darkest sins and gives us power to overcome them…We can offer real shoulders to cry upon, a real community to receive support from, and real help in desperate times… We can offer the forgiveness of God, which comes through true confession.
Later in the piece, he speaks directly to small group leaders and members:
[W]hen possible, open up about your own struggles. Let people see that you're a messed up person who desperately needs Jesus. Let people see that even though you're a jacked-up sinner, you don't despair because you have Jesus. When the opportunity presents itself, open up about how Jesus has helped you in the midst of your struggles and messiness. In doing so, you'll give hope to those who are burdened by their secrets.
Not every church community is going to be great at all 3 of these things. But that doesn't mean we shouldn't work at it! Stevenson closes with this encouraging paragraph:
Will communities always be safe? No. Is there risk in every relationship? Yes. Can we improve? Yes, indeed. As churches continues to talk about community, finding the grace to interact with each other in the midst of a broken, hate-filled world is difficult, but it is definitely worth every step of the journey.
Does your community fight selfishness? Are you willing to put in the time (and effort) to grow? Are you walking alongside people, not at them? Share your stories in the comment section!
Debbie Holloway is the Family Life Editor at Crosswalk.com
Publication date: March 25, 2015