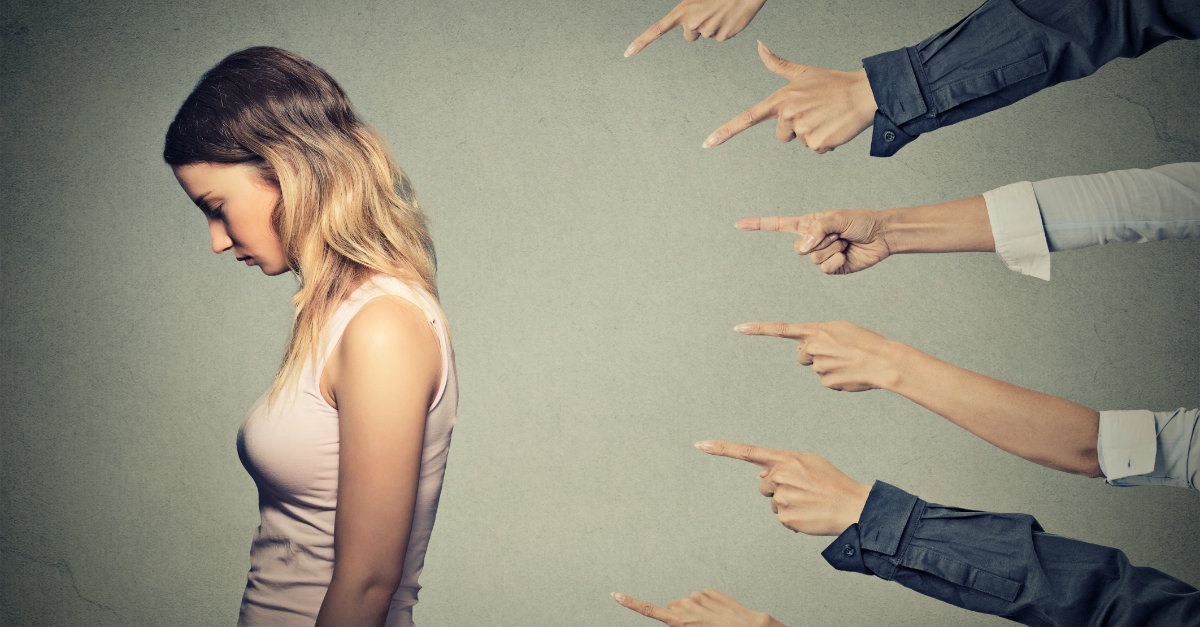 In today's political climate, we hear accusations of slander constantly. Candidate A claims so-and-so about Candidate B and Candidate B responds by calling it slanderous. Untrue. Damaging to their reputation. 
While you are probably not running for office, slander affects you too. People tell defaming lies about you, sometimes inadvertently. And as pastor and blogger Gavin Ortlund writes for The Gospel Coalition, when slander's "cousin" gossip gets ahold of these lies, a fire of destruction begins. 
Slander is a sin. Ortlund points out that when someone sins against us, we are prone to retaliate. This is why we have to know how to respond to slander as Christians. 
"Precisely because it's such a serious sin, we must be especially careful to guard our hearts when it happens to us. One of the easiest ways to be led into sin is when we're sinned against," Ortlund writes. 
He suggests following these three steps: 
1. Commit your reputation to the Lord. 
Stated simply, "The truth will set you free." You may not have to defend yourself at all because some lies expose themselves. 
Ortlund writes, "in my observation, it's often better to stay silent, trust in the Lord, and let truth be your greatest advocate in the long run. As my dad puts it, 'When (not if) your reputation suffers an undeserved injury, your quiet integrity over time will say all that needs to be said.'"
He continues, "put your concern on the truth, not appearance, and don't let fear be your motivation. After all, it's in the context of being 'maligned' that Jesus says, 'Have no fear of them, for nothing is covered that will not be revealed, or hidden that will not be known' (Matt. 10:26)."
2. Gently confront the slanderer. 
If confrontation is necessary, especially in defense of your ministry, it must be done lovingly. Ortlund also specifies that confronting conversations are not appropriate over email, texting, phone, or social media. In person is always best. 
Remember that the person who committed slander may have done so unknowingly. So ask questions. Get the facts. And use "I" statements instead of "You" statements. For example, "I was hurt when…" is less confrontational than, "You hurt me by…" 
Orlund says, "It's awkward and scary to confront someone. But you must do it. If you don't, you're not loving the person who's slandered you, and you aren't 'overcoming evil with good' (Rom. 12:21)."
3. Preach the gospel to yourself. 
Don't become a victim of self-pity. The pain you will feel will be real, but it is nothing compared to the pain Jesus felt dying for your sins on the cross. 
"While it doesn't eliminate the pain of slander, the gospel can reduce our defensiveness and sense of injury if we remember that 'apart from the grace of God, I'm worse than what I'm being slandered as,'" Ortlund writes. 
He says that now is the time to find security in the love of God. 
"We must remember that God regards us as his beloved children, that every hair on our head is numbered, and that Jesus is right now interceding for us. Having our hearts secure in his love helps us let go of our pain and seek the restoration of Christ's reputation more than our own." 
Crosswalk.com blogger Dena Johnson writes that we read of people in the Bible seeking vindication from slander again and again. "Vindicate me" is a cry to God when we are unjustly attacked. 
But ultimately our vindication is found in God. 
Johnson writes, "God has promised to protect us from harm. Yes, we may face false accusations on this earth. We may deal with unjust attacks. We may feel as if we are going to drown, as if our lives are over.
"But the truth is found in Scripture: He is our Defender, our protection. The waves of slander may rock us and toss us all about, but He will not let them drown us. As long as we cling to Him for our protection, we will not be moved." 
God is faithful. We have no reason to doubt Him. If we are truly innocent, "He will bring to light what is hidden in darkness" (1 Corinthians 4:5). 
Johnson says, "It may not be today. It may not be tomorrow. Or next week or next month or even next year. But God's ways are perfect, higher than ours. We can trust His character, trust that He will bring the truth to light. In His faithful love and mercy, He will care for you and sustain you."
Let that be your truth today. 
Carrie Dedrick is an editor of Crosswalk.com. When she is not writing or editing, she can usually be found teaching dance classes, running marathons, or reading with at least one adopted dog on her lap. 
Photo courtesy: Thinkstockphotos.com
Publication date: October 21, 2016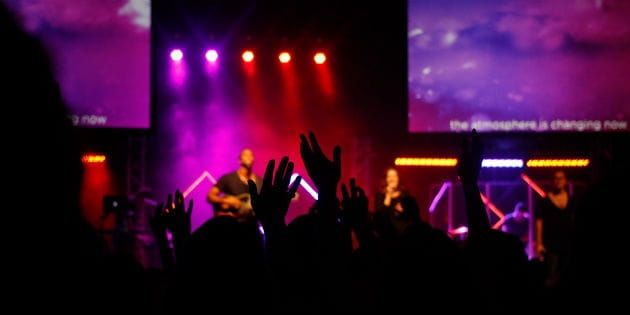 I've attended church for more than twenty years now, and have experienced many different kinds of worship services. Some focused on praising God through singing, some were heavy on the prayer, others were a blend of both, and some were incredibly varied and diverse. Many of today's modern churches, Tim Challies argues in his article "The Missing Elements of Modern Worship," lack essential ingredients needed to truly create a full Christian worship experience.
Here are a few of the examples Challies shares of these missing pieces:
Prayer. Challies shares a story of visiting a church where "the only prayer in the entire service was a prayer of response following the sermon. "With every head bowed and every eye closed, pray these words with me…" There were no prayers of confession, of intercession, of thanksgiving. There was no pastoral prayer to bring the cares of the congregation before the Lord." When we leave prayer out of our worship services, we are missing a crucial way we as believers communicate and connect with our God in heaven. It's essential that we spend intentional time in prayer together as a body of believers, praising God, confessing our sins to him, interceding on behalf of others, and asking for guidance in our lives. We shouldn't get so caught up in the singing that we forget to diligently pray, too.
Scripture reading. Challies reminds us that "There was a time when most services included a couple of lengthy readings, often one from the Old Testament and one from the New." He also shares Paul's command from 1 Timothy 4:13 to "devote yourself to the public reading of Scripture." While many pastors reference Scripture in their teachings, our Christian worship services should include dedicated readings of the Bible instead of neglecting the Word of God. Todd Pruitt, a Crosswalk.com contributor, writes, "In many Churches and Christian gatherings it is not unusual for God's Word to be shortchanged...Pulpits have shrunk and even disappeared while bands and lighting have grown. But faith does not come from music, dynamic experiences, or supposed encounters with God. Faith is birthed through the proclamation of God's Word (Rom 10:17)."
Congregational singing. I've often been in church services where it feels like nobody is singing along with the band or worship leaders. As many churches have transitioned to worship being led by a band or a group of singers, it's easy for churchgoers to feel like worship is more of a concert than a congregational experience. "You know you are experiencing congregational worship when the voices of the people rise higher than the instruments and lead worshippers," Challies writes. "Wall-shaking, roof-lifting, band-driven worship is no substitute for the beauty of the human voice singing praise to God." Even if you don't think you're a good singer, joining in with other believers to lift your voice in praise is a powerful and God-glorifying experience. Psalm 98:4 reminds us to "make a joyful noise unto the LORD, all the earth: make a loud noise, and rejoice, and sing praise."
For the full list of missing elements in modern worship, read the original article here.
Worship is intended to be our praise of the only One who is worthy-- Jesus. "'Give to the Lord the glory due His name and bring an offering.' So commands 1 Chronicles 16:29 and Psalm 96:8," shares Joe McKeever on Crosswalk.com. "'The sacrifices of God are a broken spirit. A broken and contrite heart--these, O God, you will not despise.' (Psalm 51:17). Singing, praise, rejoicing. Praying, offering, humbling, loving. All these are commanded in worship at various places in Scripture."
Worship in our churches should be less about our own selves and what we "get out of it" and so much more about coming before our Almighty God alongside other believers to glorify him through our prayer, our reading of his Word, and our praise.
Is your church missing any of these key ingredients to worship?
Photo credit: unsplash.com
Publication date: October 20, 2016
Rachel Dawson is the editor of BibleStudyTools.com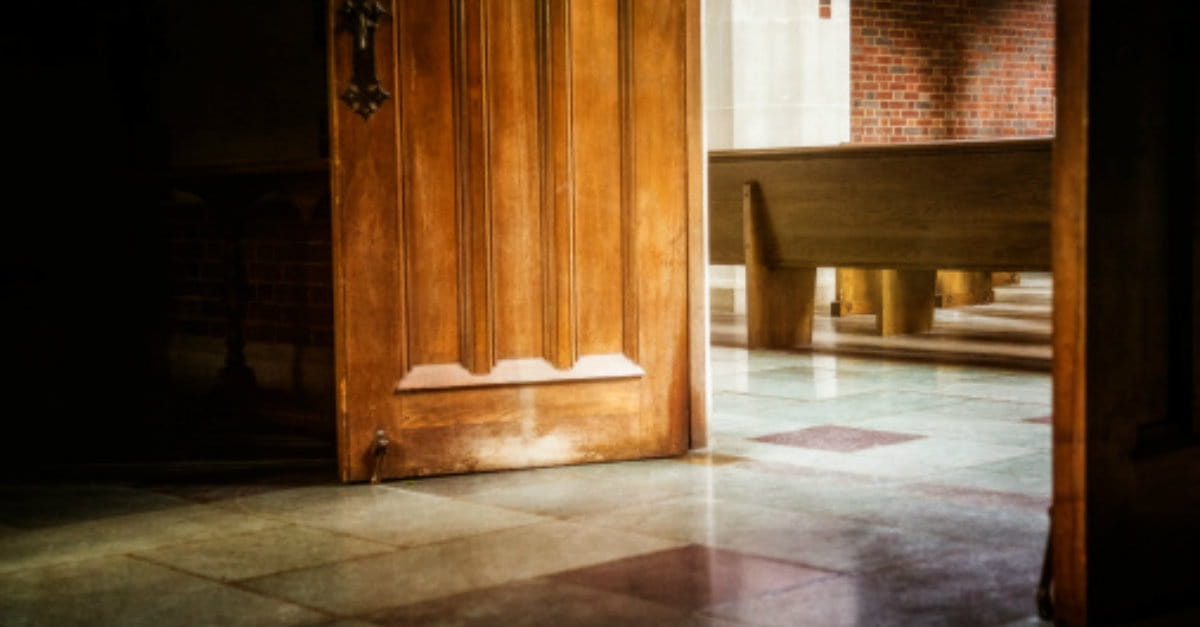 My husband and I recently took a class to become members of the church we have been attending for about a year. We also met with some of the church elders and leaders and shared our Christian testimonies.
One thing that particularly stood out to me through the process was when our women's ministry leader explained why a commitment of membership is so important:
"We commit to the church in a moment of sanity, so that when we fall into sin, the body of Christ will come after us, pursue us, and bring us back to repentance."
It was such a blunt picture of church discipline, but also such a beautiful one--involving community, a realistic view of sin and human nature, and most of all, the relentless love of Christ which his church is called to show.
Often, however, church discipline is not viewed positively.
Such was the case recently when a former member of Watermark Community Church in Dallas, Texas wrote a Facebook post in which he criticized the church for excommunicating him for being gay.
The Dallas Morning News picked up the Facebook post and published it as an article titled "Watermark church dismissed me for being gay."
"I spent years in your church battling against my homosexuality. I believed with all my heart that God would change me; I prayed for change almost daily. But when I wasn't able to change, you turned your back on me," wrote Jason Thomas in the letter to Watermark.
Thomas's letter has been stirring up controversy this week and raises the question Christian blogger Denny Burk asks: "Is a church anti-gay for practicing church discipline?"
It can be a very tough balance. The body of Christ is called to be loving toward all, but true biblical love also means calling out error.
In a letter of response, Watermark Church leaders acknowledged how difficult the situation was. They added that they sought to shepherd Jason by leading him to Christ through repentance for his sin.
"However, in our attempt to shepherd you, we have recognized a destructive pattern that prohibits us in caring for you and playing the role you desire for us to have in your life (1 Peter 5:1-4; Acts 20:28)," the church leaders wrote. "Specifically, your desire to actively participate in a same-sex relationship with another man, and your unwillingness to heed biblical counsel from your church to turn from that relationship, has made it exceedingly difficult to shepherd you during this time."
Church discipline is hard to stomach. Whether it is for homosexuality or any other sin, it can seem too personal, too invasive, and even unloving.
Crosswalk.com contributor Whitney Von Lake Hopler writes about two women who struggled with homosexuality, and how Christians can seek to reach out to those who are struggling with sin--showing love, but leading them to the truth.
"How should Christians respond? We shouldn't be afraid to reach across the gap of fear, mistrust and shame that separates us from people living as gays and lesbians, said people who have left the homosexual lifestyle. But when we do so, they said, we should be courageous in speaking the truth and pointing homosexual people to the Source of truth – Jesus – who can bring the healing and transformation they need," Hopler writes.
Church discipline is not something we are going to want to embrace in the moments we are tempted with or have fallen into sin, but that is precisely why we need to submit ourselves to it during times when we are not in the midst of the struggle. God provided a community for us in His church that is there to teach us, love us, share our joys and sorrows, and also to pull us back into fellowship with Christ and other believers when we stray.
What do you think? Is church discipline an important aspect of the body of Christ? Have you ever had to be disciplined by your church? Did you humbly receive it or did you run from it?
Photo courtesy: Thinkstockphotos.com
Publication date: October 19, 2016
Veronica Neffinger is the editor of ChristianHeadlines.com