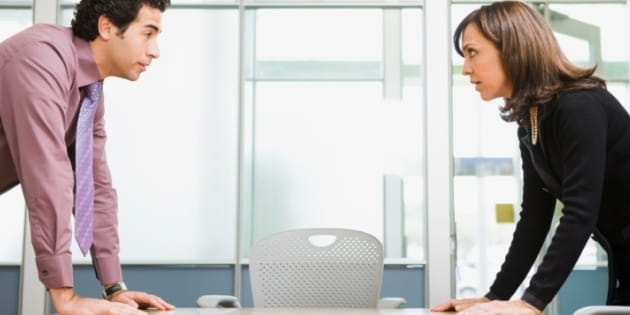 "Sarcasm can wound the person you love, tear down good communication
between the two of you, and can inflict long-term damage to your relationship."
– Doug Fields, Sarcasm Could Be Ruining Your Relationship
If you and your fiancé or spouse are both Christians who realize that sin and selfishness are the root causes of relational difficulty, then Doug Fields practical article on managing sarcasm may help you. Otherwise, it treats the wound of relational hardship lightly.
Here are Fields' 3 ways to dial back the damage your smart mouthing can render:
1) Don't Say Everything You Think
2) Keep Your Body Language in Check
3) Schedule a Weekly Summit
I've been married for 19 years, which may deepen my perspective, but 19 years of marriage doesn't make me the authority. I happen to know that there are lots of Christians in bad relationships—many of them in my own church. They are reading articles like Doug Fields' that are filled with self-help tips but such articles never lead them to real life change since a self-help perspective pretty much eviscerates Scripture and the Holy Spirit from the discussion. (Both are noticeably absent from the "Relevant" article.)
Compare Fields' self-help article with the ever-relevant, biblical counsel from a counselor like Paul Tripp:
I don't think we have taken the Bible seriously in understanding what it means when a sinner marries a sinner. Second Corinthians 5:15 says that Jesus came so that those who live would no longer live for themselves.
Here is what this means: The DNA of sin is selfishness. That means that sin in its fundamental form is antisocial because I care more about me than I do anyone else. I shrink my world down to my wants, my needs, and my feelings. That means that I will reduce the people in my life to vehicles or obstacles. If you help me get what I want, I love you cards and flowers. If you stand in the way of what I want, I am spontaneously irritated and angry.
Now, think about it. Who has that conversation with couples going into marriage? We talk a little bit about sex, a little bit about finances, a little bit about roles, a little bit about communication, but those aren't the cause of our problems. Those are the locations of the problems. The cause is this selfishness.
I believe this one tiny dose of biblical sanity could rescue struggling marriages everywhere. I don't have to imagine it, actually. It was the dawning light that began the long process of saving and strengthening my own marriage 15 years ago. That was when I finally came to learn that self-help is no help. Only biblical truth applied in the power of the Holy Spirit can change a life from the inside out.
Your turn: Join the discussion in the comments below.
Alex Crain is the editor of Christianity.com
Thursday, October 16, 2014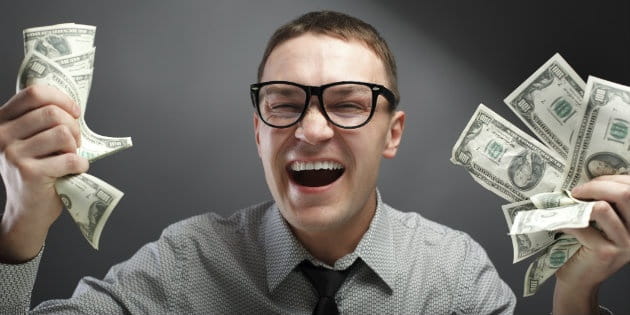 Our small group sat around the living room, sharing prayer requests. One of the more thoughtful, solemn members spoke up. "It's hard not to feel the smallness of my problems when I think about the suffering of those in other countries," he began. "It's hard not to feel guilty asking for prayer for my little things when people are suffering so much more."
I considered his words. Of course, he had a point: our group was well-fed—none of us had missed a meal that day. We were sitting on comfortable sofas and chairs in a warm living room with all the necessities we could need. We all had jobs. We all were blessed with families. None of us had ever been threatened with death because of our faith. So his words were good to reflect on; perspective on our sufferings is good.
Still. There's something to be said about the particular sinful temptations that are unique to Americans and other Christians in first world countries. Though persecution from authorities may be limited, countries will limitless access to money, power and sex provide daily opportunities to give into sin. Mark Howard has written a thoughtful article, Seduction and the Cost of Saying No, which addresses this very problem.
Howard has worked with young Iranian Christians and has thought a lot about the differences in persecution in Iran and America. "America doesn't kill or incarcerate people for being Christian, but it does foster a social and economic environment that makes following Jesus increasingly costly," he writes.
Though we should be thankful that we don't daily fear martyrdom the way many of our brothers and sisters around the world do, we must acknowledge the things that tempt us to renounce our faith. Indeed, these things might even be more dangerous to the souls of Christians as they are folded sneakily under the attractive wrappings of power and pleasure.
Howard quotes a wise friend, who told him: "Christians in the West might not face persecution like they do in the Middle East or China, but they do face the very real threat of seduction and the suffering that comes from daily resisting."
Though Howard is specifically addressing temptations American youth face, aren't these temptations—lust, power, pride—temptations all American Christians must acknowledge and daily die to?
"In a culture that worships popularity and power, teens experience loss when they have a chance to join the "in crowd" but let it pass because doing so would require them to compromise their Christian convictions. Practicing humility can be humiliating."
"In a country where approximately $170 billion was spent last year on advertising, it is painful for teens who, out of spiritual conviction, practice contentment and resist finding their identity by the brands they wear. Constantly saying 'no' to the latest trend is hard in a culture that spends so much time, energy, and money to get you to say 'yes.'"
Howard continues, "Jesus says to all—Iranian and American—"If anyone would come after me, let him deny himself and take up his cross daily and follow me" (Luke 9:23). For some, this will mean living with the threat of imprisonment and physical death as they resist tyrannical empires. For others, this will mean daily battle, regular humiliation, and the pain of saying "no" as they resist a seductive empire."
Though our physical lives might be spared, American Christians must not relax and think our souls will be spared if we pay lip service to Christ but in all our ways show our allegiance to this world and what it can offer.
Want to read more on this topic? Dr. James Emery White regularly writes for Crosswalk and has studied and written extensively about the American Church and culture. His thoughts on American persecution echo Howards. He writes, "Christians in America experience nothing compared to the persecution of Christians in such places as Nigeria, Iran, Pakistan, Egypt or Syria. What is happening in America is an increasing hostility and intolerance toward Christian beliefs and values…In other words, it can be privately engaging, but must remain socially irrelevant."
My prayer for my small group friend would be for him to see that the temptations he must die to everyday are just as real a threat to his life as the martyrdom that many of our Christian family members around the world face daily.
"Whoever loves his life loses it, and whoever hates his life in this world will keep it for eternal life." John 12:25.
Kelly Givens is the editor of iBelieve.com.
Wednesday, October 15, 2014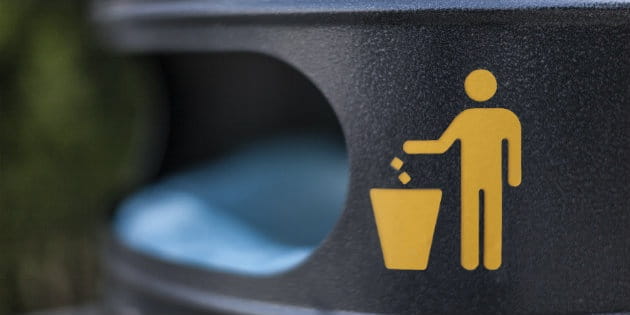 Have you ever donated a toy or an item of clothing because it was no longer nice enough to wear? I know I've often noticed tension in myself when purging material assets. If something is of high quality, my instinct is first to try and sell it as a profit. It's only when I know something wouldn't sell that I immediately think, "I'll donate this one."
But this can be such a damaging mindset, Kristen Welch writes.
"It's time to stop giving our crap to the poor," she insists.
"I have noticed this mentality permeates the Church as a whole: The poor will be happy with our leftovers. They don't know any better. The live in Africa or Honduras, they don't need the latest technology or the best brands like we do. They will appreciate anything we give because something is more than nothing.
Why do we give others-often those in service to the poor or the poor themselves-something we wouldn't keep or give ourselves?"
Lauren Markoe from Religion News Service reports that Christian generosity has been declining for several decades, and "the trend will not be reversed until pastors challenge congregants to embrace Jesus' teachings on the poor."
So is our problem that we're trapped in our own worldview, and unable to empathize with the very people we're trying to help? Emily Maust Wood shares her learning curve in the Crosswalk article 6 Things I Learned About Poverty From Being Broke. She admits,
"I didn't realize, until I was out of cash myself, that I had viewed the poor in such a condescending way. Only when I was forced to consider that people might disapprove of me because I had run out of money did I realize that I'd ingested a lot of lies about people without money."
Another problem Welch pinpoints is a convicting one: the stronghold of materialism in our consumer culture.
"Perhaps we should look a little deeper into our hearts and wallets when we can say, I don't have money to give to the poor, but I have a lot of stuff. Maybe we need to buy less stuff, so we have more to give?"
Ouch.
Laura Polk believes we can easily become Possessed by Our Stuff, not unlike the rich young ruler in Mark 10.
"Though he was a good man, he placed too high a value on things that could be sold, and maybe too little value on the priceless things of this world. And the simple truth is that in order to be followers of Jesus, we have to let go of things, in order to free ourselves to serve only him."
So where do we go from here? One great stepping stone is the Crosswalk article 5 Ways to Help the Poor (That Really Do Help!) by Aaron Armstrong. One tip is to look for simple, practical ways to serve your community.
"Consider the options around you. Perhaps it's volunteering with an after-school program in your community, a soup kitchen or clothing pantry (and if there isn't one in your community, perhaps you could start one through your church). Maybe it's just as simple as buying a coffee for the man on the street who is asking for change. There are more needs around you than you might realize. Ask God to give you eyes to see and a heart to serve."
Another excellent resource is Whitney Hopler's article 12 Ways to Live Well and Spend Less – based on the Ruth Soukup book Living Well, Spending Less: 12 Secrets of the Good Life. One tip which combats materialism at the ground level is: choose to be content.
"You have the power to decide to be content, no matter what circumstances you face right now. Resist the cultural messages you encounter that say you still don't have whatever it is you need to be fulfilled. Pray for the wisdom you need to identify what truly matters most in life in light of eternity, and then base your priorities on those values. Stop comparing what you have now to what other people have. Avoid whatever fuels discontented feelings in you (such as by unsubscribing from catalogs and staying away from your local mall). Thank God often for the blessings he gives you; then you'll notice more of them, and contentment will grow in your life."
Your turn! How can you help the poor and fight materialism in your own life and community? Leave your thoughts below.
Debbie Holloway is the Family Life Editor at Crosswalk.com
Publication date: October 15, 2014
Tuesday, October 14, 2014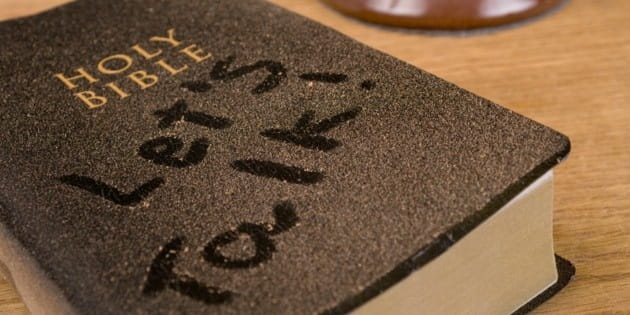 Sometimes, I feel like that dork dad. While the family scarfs down our pizza or green beans or whatever's on the menu that night, my daughters ask me to "do that question thing" again. (So, before you judge, remember that they ask for it.) Then, between bites of pasta, I shoot out the questions rapid fire:
What did God create on the first day?
Who went on the Ark?
What's the first book of the New Testament?
Dinner time Bible trivia… that's how we roll. It really wasn't something I had planned to do, but I can't say that I'm sorry we do it. In fact, given how low biblical literacy is in America, I realize that it may just be the sort of thing we Christians need. WORLD magazine, in a recent article, laid down the sad stats:
"According to 2014 polls and reports by Barna Group and American Bible Society, 60 percent of Americans can't name even five of the Ten Commandments. A survey of graduating high-school seniors revealed over 50 percent thought the cities of Sodom and Gomorrah were names of a husband and wife, while another poll indicated that many people believe Jesus' Sermon on the Mount was preached by Billy Graham."
So, if a few conundrums with our cuisine can help combat this slide, I'm all for it. But that's just the start. Kenneth Berding, a professor at Biola University, realizes just how huge the problem is. Most Americans' biblical diet, he says, amounts to nothing more than "chicken nuggets":
"Berding's concern for biblical literacy began when his interactions with freshman students in his classes every year gave him a startling reality check. Once, while teaching in a New York college, he assigned each student to write a biographical sketch of an Old Testament character and came across the line, 'Joshua was the son of a nun,' in an essay.
" 'This student clearly didn't know that Nun was the name of Joshua's father, nor apparently did he realize that Catholic nuns weren't around during the time of the Old Testament,' " said Berding. 'But I'm sure it caused quite a stir in the convent.' "
Berding launched the Bible Fluency project with the purpose of combating biblical illiteracy in the church and in the culture at large:
"Our vision is to come alongside churches, Bible societies, schools, and other groups to address head-on a growing epidemic—biblical illiteracy. We who have worked on this project believe that no one should accept the status quo where people know so little about the Bible they claim to believe. The fluency program employs high-quality music, visuals, flashcards, workbooks, small group activities, and much more to equip people to recognize and locate the Bible's 400 most important events, characters, and themes."
Over at BibleStudyTools.com, we work hard to make studying the Bible easy from anywhere. We've also featured a number of articles from Dr. Berding as he dives into Scripture and shows how important it is to our lives as believers. In a study on Nehemiah, Berding examined Nehemiah's prayer life:
"I recently discovered something about Nehemiah that I had never noticed before. There are lots of hints in the biblical book that bears his name that Nehemiah was a person who lived with an ongoing awareness of the presence of the Lord, and who highly valued the importance of communion with God."
Have you seen a decline in biblical literacy among Christians? If so, how do we combat this? What do you do in your own family?
John UpChurch is the senior editor of BibleStudyTools.com and Jesus.org. You'll usually find him downing coffee at his standing desk (like a boss).
Example: "Gen 1:1" "John 3" "Moses" "trust"
Advanced Search
advertise with us