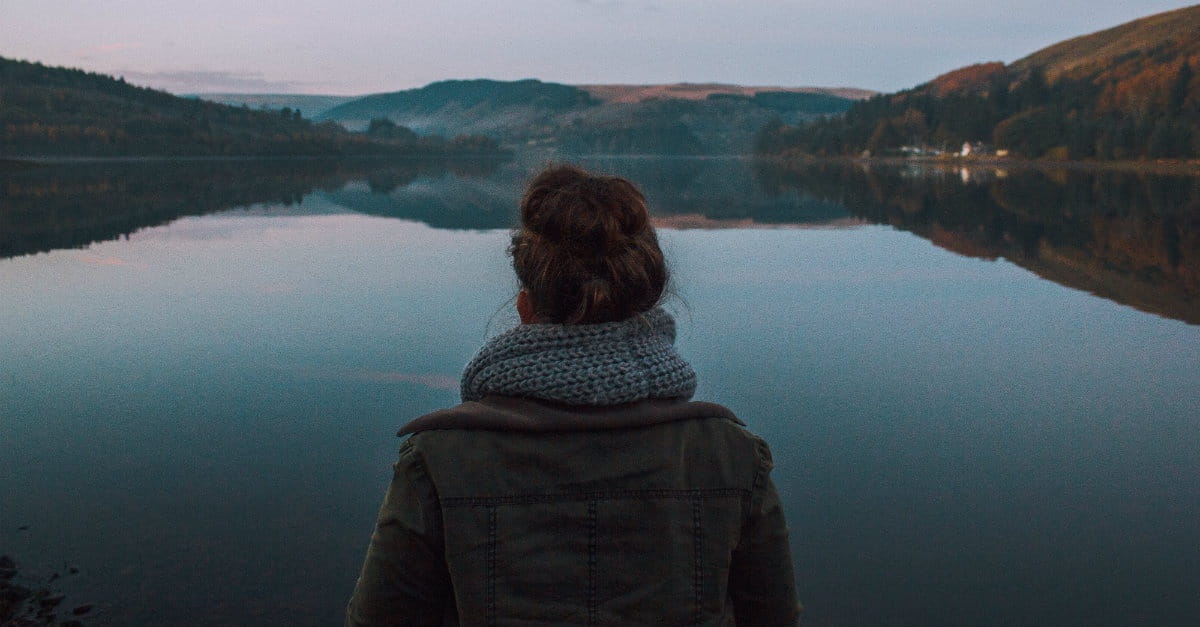 It seems as though the busier we are, the less content we tend to be. So many of us spend our days rushing to work, to school, to church, and to a myriad of other commitments. We tend to live with a mentality that says if we can only get x, y, and z accomplished then we will be content, then we can rest in Jesus.
The truth is, this will never work. Our culture is constantly telling us we need more and we need to do more. We can never keep up, even with all the money and resources at our disposal.
In an article for The Gospel Coalition titled "Contentment in a Discontented World," blogger Jason Helopoulos writes this: "Contentment is a slippery thing. As soon as we think we are content it wiggles away, due to something we see on television, some stray thought, or a small comment another person makes. Is contentment even possible?"
As Christians, we've likely been encouraged to find our contentment in Christ; this is something we want to do but at times it likely feels impossible.
Helopoulos takes us back to Scripture, and particularly to Philippians where the Apostle Paul writes:
"I am not saying this because I am in need, for I have learned to be content whatever the circumstances. I know what it is to be in need, and I know what it is to have plenty. I have learned the secret of being content in any and every situation, whether well fed or hungry, whether living in plenty or in want. I can do all this through him who gives me strength."
Paul was holding tightly to the promise that Jesus really is sufficient for all our needs.
"Too many yank this verse out of context. Rather, Paul is asserting that in all circumstances he can be content in Christ who strengthens him. This is the secret! It is not ignoring circumstances, it is not rising above them, and it is not resigning one's self to them—it is rather living in them in Christ," writes Helopoulos.
Sometimes, in order to refocus on the truth that enduring contentment is found only in Christ, we need to make time to rest in Him and heed his call in Matthew 11 when He says, "Come to me, all you who are weary and burdened, and I will give you rest. Take my yoke upon you and learn from me, for I am gentle and humble in heart, and you will find rest for your souls.For my yoke is easy and my burden is light" (28-30).
Christian author Jim Denison provides five helpful action steps for finding rest in Christ and realigning our priorities in order to discover true contentment:
"So, how do we rest in Christ?
1.    Make time every morning to be alone with Jesus in his worship and word.
2.    Make time through the day to reconnect with him.
3.    Make time at the end of the day for confession and thanksgiving.
4.    Make a Sabbath, a day each week during which you rest from work and focus on worship and quiet.
5.    Make occasional extended times to be alone with your Lord.
The coming weekend is a good time to find time for your soul. The less you have time for a Sabbath, the more you need one."
Although we may feel like there are things that we need outside of Christ, Helopoulos reminds us that, ultimately, all desires we have come back to what we can find in Jesus.
"Name it Christian and you have it in Christ. Whatever it is you desire; the answer is found in Christ. The boat you long for, what is it but a desire for freedom and rest? Which is ultimately found in Christ (Matthew 11:28-30; Romans 8:2). That promotion? At its root, it is simply security and respect (Psalm 62:6-8). Ultimately, these are found in Christ. Friendship? What a friend we have in Jesus, one who never abandons or forsakes," and the list goes on.
May this inspire us to look to Jesus this week for our contentment.

Photo courtesy: Unsplash.com
Publication date: February 17, 2017
Veronica Neffinger is the editor of ChristianHeadlines.com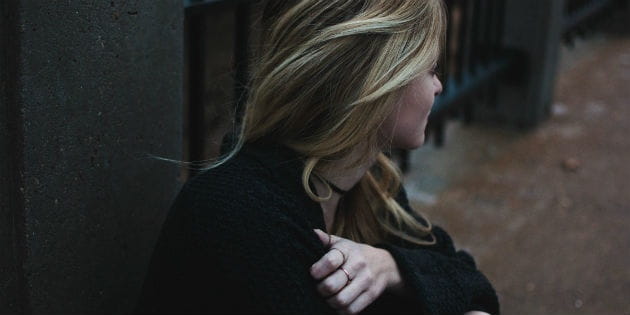 If there's one thing I've been craving in the last few months, it's been less.
Less noise. Less debating and arguing in the comments section. Less talk of politics. Less tension. Less disaster, less fighting, less heartbreak, less grief.
"I want the opposite of noise. I want quiet," Aliza Latta writes in her (in)courage article "If the World Feels Too Noisy." I so agree. I've been thinking about this for months -- the world seems louder than ever, the pressure seems to be mounting, and each new day seems to bring a whole new host of bad news and heated headlines to spark more tension among us all. I've been desperately seeking quiet, stillness, rest, less.
"The idea of silence and solitude, or at least the way I have interpreted it, is that you come before the Father and rest in the presence of God," Latta writes. Doesn't the thought of that just feel like a breath of fresh air?
The best way I'm finding to start? It's small. It's as simple as one small thing at a time. I started by waking up an hour earlier. I set the alarm, put it across the room so the snooze button wasn't in reach, and I just started with a little more time in the morning. I turned the notifications off on my phone, and kept the "do not disturb" feature on until later in the day so nothing would distract me. Less, less, less. Then, with the new year, I started a new Bible reading plan. Just a few short passages each day, but I started with intentional time in the Word each morning instead of mindless scrolling. Less, less, less. I cancelled our cable plan. I cancelled monthly subscriptions. I turned the radio off in my car on my morning commute. Less, less, less.
Over time, these little things have been adding up. I'm realizing that the less I have in my life of the noise, the distractions, the worldly things, the more time and love and attention I can give to God. It's so simple, but so life-changing. The less I fill my life, my heart, and my mind with what the world offers, the more I'm reminded of the truth of what God offers: unconditional love, salvation, intimacy in a relationship with him, forgiveness, grace, mercy, and so much more.
Less of the clutter makes more room for what matters most -- loving my God and loving my neighbors. Less of the distractions means more clarity -- about who God is, and who I am in him.
"When you spend time with God," Latta writes, "He starts to reveal feelings to you that you didn't quite recognize before."
Latta shares a passage of Scripture that illustrates this well. In 1 Kings 19, we find Elijah in a cave at night, just after we read that he's afraid, exhausted, and praying to die. This is when the Lord comes to visit him.
"Go out and stand before me on the mountain," the Lord told him. And as Elijah stood there, the Lord passed by, and a mighty windstorm hit the mountain. It was such a terrible blast that the rocks were torn loose, but the Lord was not in the wind. After the wind there was an earthquake, but the Lord was not in the earthquake.  And after the earthquake there was a fire, but the Lord was not in the fire. And after the fire there was the sound of a gentle whisper. When Elijah heard it, he wrapped his face in his cloak and went out and stood at the entrance of the cave.

And a voice said, "What are you doing here, Elijah?" (1 King 19: 11-13)
"God was not in the wind, or the earthquake, or the fire. Instead, He was in the quiet," says Latta. "I get caught up in the idea of wanting God to show me something big. And don't get me wrong; God can do huge, remarkable things. But recently He's been teaching me to meet Him in the quiet, to come before Him, silent and stripped down. No accolades, no accomplishments, no aspirations. Just me. When the world is noisy and feels like it's emptying us, God meets us in the quiet and slowly fills us back up."
I'm realizing this too, in these small habits and practices I've been implementing in my life. When I scrolled through my Twitter feed before my eyes shut at night, I was missing the opportunity to pray and hear from God. When I grabbed my phone first thing in the morning to catch up on what I missed overnight, I was putting the worries of the world before my worship of my Savior. But now? When I'm choosing less? I'm seeing him more. I'm drawing near to him more, and loving him more.
Putting God first puts everything else into its proper place.
Less, less, less.
Less noise. Less stress. Less fear. Less anxiety.
More quiet. More peace. More trust. More confidence.
"If the world is too noisy and you need some quiet," Latta says, "sit in the presence of God and ask Him to show you who you are, not who you should be. I'll give you a hint: you are loved, and cherished, and treasured, and whole."
Photo credit: Unsplash
Publication date: February 16, 2017
Rachel Dawson is the editor of BibleStudyTools.com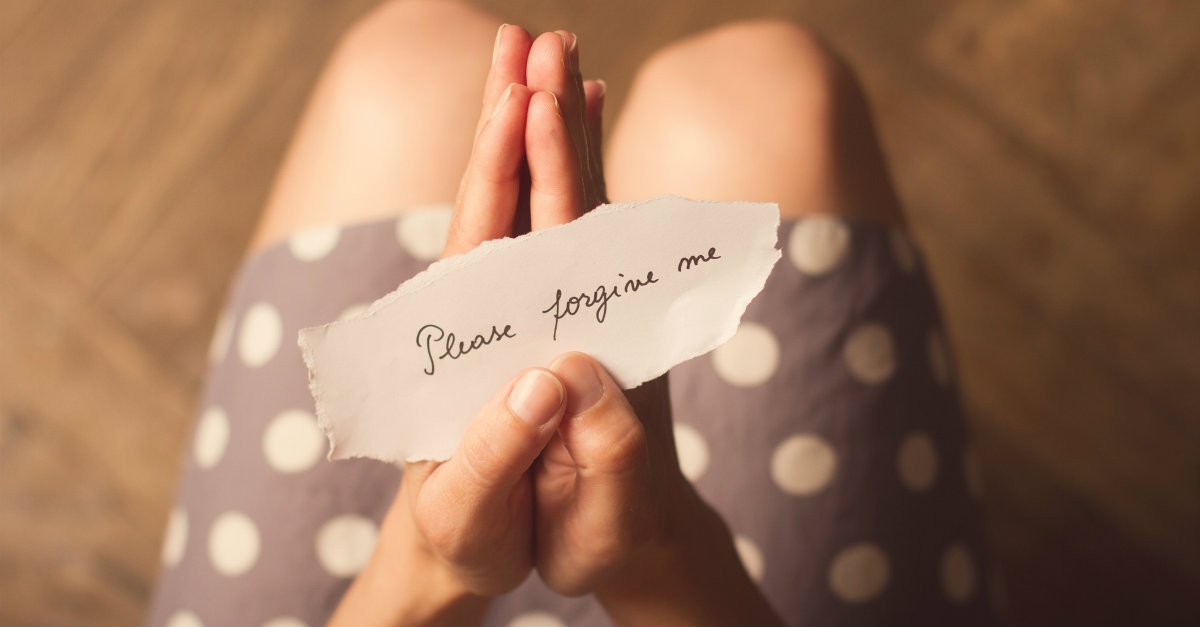 Forgiveness always seems to be a hot-button issue here at Crosswalk. We post an article about forgiving those who have wronged you (Ephesians 4:32) and BAM! Comments abound. 
You share your stories of pain and suffering at another's hand. You explain why you struggle with forgiveness, and ask why this commandment is so hard to follow. We empathize with your pain; we've been wronged too. 
Yet, God's commandment stands firm. 
"Be kind and compassionate to one another, forgiving each other, just as in Christ God forgave you" (Ephesians 4:32). 
In the Relevant Magazine article 9 Big Myths about Forgiveness, Pastor Scott Savage writes that our reluctance to forgive may actually stem for our misconceptions about the issue. 
It's time to eliminate these myths and experience the healing picture of forgiveness as we are called to in Scripture. 
"Therefore, as God's chosen people, holy and dearly loved, clothe yourselves with compassion, kindness, humility, gentleness, and patience. Bear with each other and forgive one another if any of you has a grievance against someone. Forgive as the Lord forgave you" (Colossians 3:12-13).
Brothers and sisters, let's recognize these beliefs as the falsehoods they truly are. 
Myth 1: Forgiveness is about the other person. 
In reality, forgiveness is for you. 
Savage writes, "We believe that forgiveness is about what they did and whether they've done anything to rectify their actions. Truthfully, forgiveness is about you (the wounded person) moving on from the offense and living in freedom."
Myth 2: If you forgive someone, you should forget it ever happened.
This myth is 1) beyond one's control and 2) potentially dangerous to the person who has been wronged. 
Savage explains, "Our hearts and minds do not have a 'recycle bin' like our computers, where we can simply drag items there and watch them disappear. Also, forgetting something like abuse or deceit can often lead to dangerous consequences for the victim of a crime."
Myth 3: I can forgive them while still secretly living in bondage to regret and shame for my own failures. 
Dear friends, you cannot set another free of their failure without accepting freedom yourself. Freedom that is found in Christ Jesus. 
"God forgives us in Jesus and enables us to forgive others… If we want to experience the freedom that comes from forgiving someone else, we need to experience the forgiveness God wants to introduce into our lives," Savage writes. 
Myth 4: The people in the Bible didn't need a lot of forgiveness.
We look up to our ancestors of the faith, but they were sinners as we are. The truth that we must accept is that God worked in (and changed!) sinners, and can work in the people who wrong us as well. 
Savage writes, "Our favorite Bible characters are often the people most in need of forgiveness. Yet, in our life today, when we encounter dysfunctional people who sin and hurt others, do we allow God space to work today like He did with Moses (murderer), David (murderer and adulterer) and Paul (mass murderer and persecutor of Christians)?"
Myth 5: Forgiveness is a decision, an act of the will. 
While not entirely a myth, believing this simplifies forgiveness too much. There is more to forgiveness than simply deciding to forgive. It's a process… and that process involves making the commitment to forgive the person who hurt you over and over. 
"While we may have thoughts and decisive moments of letting go, it is in the processing of letting go again and again that we experience the full magnitude of forgiveness," Savage writes. 
Myth 6: Refusing to forgive shows I value accountability.
This is camouflaged as a biblically sound idea, but it's not. Refusing to forgive is still violating Scripture. Savage says that part of forgiveness is giving up our desire for revenge and trusting God to bring about justice. 
"I believe unforgiveness is at the heart of our lust for revenge. As a follower of Jesus, I lay down my 'right' to revenge."  
Myth 7: Forgiveness and reconciliation are the same thing. 
There is a distinct difference between forgiveness and reconciliation. Basically, forgiveness is step one. Reconciliation, the healing and rebuilding of the relationship, takes much longer.
Savage explains, "Ultimately, reconciliation is God's gift to broken relationships where everyone involved has forgiven themselves and forgiven others. Reconciliation can take time, however—a long time… Reconciliation will move you forward, not backward to the 'way it used to be.'"
Myth 8: I need to tell the person I forgave them.
What are you motives for telling the person that he is forgiven? Is it to lay a burden of guilt on him by saying, "You never knew you hurt me, but you did and I carried the pain with me for years. But I've forgiven you now"? Skip that; it will only hinder the reconciliation process. If, however, you know that your motives for telling the person are pure, sharing can be a valuable aspect of forgiveness. 
Savage says, "You can forgive someone without ever telling them because forgiveness is about your freedom, not about theirs."
Myth 9: Forgiveness is something I can do on my own. 
Processing pain is difficult. There is no shame in getting help from a trusted source. 
"The hardest things in life and the most important things in life are often things we do not do alone. For many of us, we've tried forgiving and we haven't made progress. If we were going to make it alone, we would've done so by now," Savage writes.
When we clear these myths out of the way, we are left with the heart of forgiveness: That we are to forgive others (even if we think they don't deserve it) because we were forgiven by God when we didn't deserve it. 
So, what's next? How do we go about this process of forgiveness? Crosswalk.com writer Cindi McMenamin explains it like this: 
"Are you still in chains to the person who has hurt you? Would you like to be free from the bitterness that is binding you and preventing you from moving forward in your life? Take some time right now to admit to God that you have been hurt. Go ahead and acknowledge to the Lord that the person who hurt you owes you for what they have done to you. Then confess any desires for revenge you may have felt, and pray along these lines:
"Lord, I choose to forgive (name of person) for (list what the person did that hurt you) even though it made me feel (painful memories or feelings).
"Whether your offender is sorry or not, whether he ever expresses remorse or not, your decision to release him of his offense and debt to you will release you from your prison of bitterness and enable you to move forward." 
"If your brother sins, rebuke him, and if he repents, forgive him, and if he sins against you seven times in the day, and turns to you seven times, saying, 'I repent,' you must forgive him" (Luke 17:3-4).
Carrie Dedrick is an editor of Crosswalk.com. When she is not writing or editing, she can usually be found teaching dance classes, running marathons, or reading with at least one adopted dog on her lap. 
Photo courtesy: Thinkstockphotos.com
Publication date: February 15, 2017