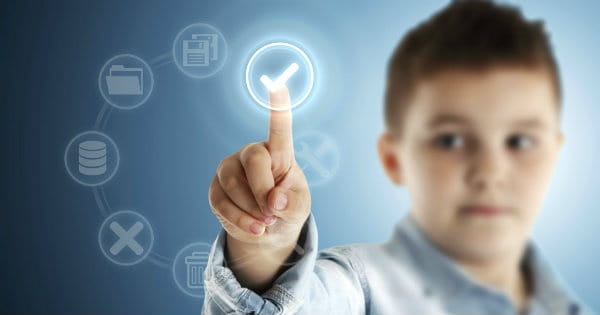 Andrée Seu Peterson has written a riveting technology piece for World Magazine. She states,
People all over the country are buying peace and quiet at home and elsewhere with absorbing phone and tablet apps connecting children, like so many human Matrix batteries [referring to the movie], to alternate realities. But what will be the bill for this convenience?
You don't have to go far before you see a child or teen glued to the screen in their hands, or an adult for that matter. Maybe you see this in your own home and have even used a screen as a bargaining chip for children who won't be reasoned with. Technology is changing our culture, but there is something we can do about it for ourselves and our children.
Here are 3 tips to help limit screen time for kids and keep their screen time safe:
1. Help Your Children Balance Face-to-Face Time with Digital Time by Modeling It for Them
Sometimes the best way to teach someone something is to show them by setting an example. Crosswalk contributor Dan Martin shares,
Equipping means that our homes become incubators for healthy learning, healthy growth, healthy correcting and healthy dialogue about the impact and influence of technology. If we want them to make good decisions when they leave the security of our homes, they need to understand why prudent tech use is so important to their spiritual and emotional well being.
He goes on to reveal,
It remains true that observational learning is the primary way our kids develop understanding and learn behavior. It also remains true that parents are the primary influence in their kids' lives. Not peers, not media, not celebrities…parents! If we desire for our kids to use technology wisely then we must model this behavior in our own lives, in our own homes.
2. Establish Technology Free Zones and Times in Your Home
Have a device basket or box, where kids can place their devices for breaks. Then move it out of sight. For older children with their own smartphones, Crosswalk contributor Ava Pennington says,
Establish no-phone zones, including homework time, and after bedtime. Remove the phone to a central place in the house to prevent the temptation to answer a call or text when she should be doing homework or sleeping. Surveys reveal that kids will check their phones to answer texts well into the night.
3. Know What Your Children are Doing Online and Don't be Afraid to Take Action
Set Internet filters in your home, and don't be afraid to check your child or teen's device. John Stonestreet, from Crosswalk's BreakPoint Daily Commentary, reminds us the most important thing to know is "…what your kids are doing online, and to have open conversations with them about their online behavior. " He continues,
And parents, we can and we must set clear expectations about what is and what is not allowed on mobile and gaming devices. More than that, parents should have a family Internet use policy that spells out the consequences of misuse ahead of time.
The sooner we help our children with the technology dilemma the better. Peterson concludes, "What are we doing to the generation not yet old enough to tie their shoes? If all become hooked into the Matrix, will there be [anyone] left to save the day?"
You can read Peterson's full article here at World Magazine.
Check out this Crosswalk.com video about Growing Up Social, and please share some effective ways you limit technology in your home!
Liz Kanoy is an Editor for Crosswalk.com
Publication date: July 28, 2015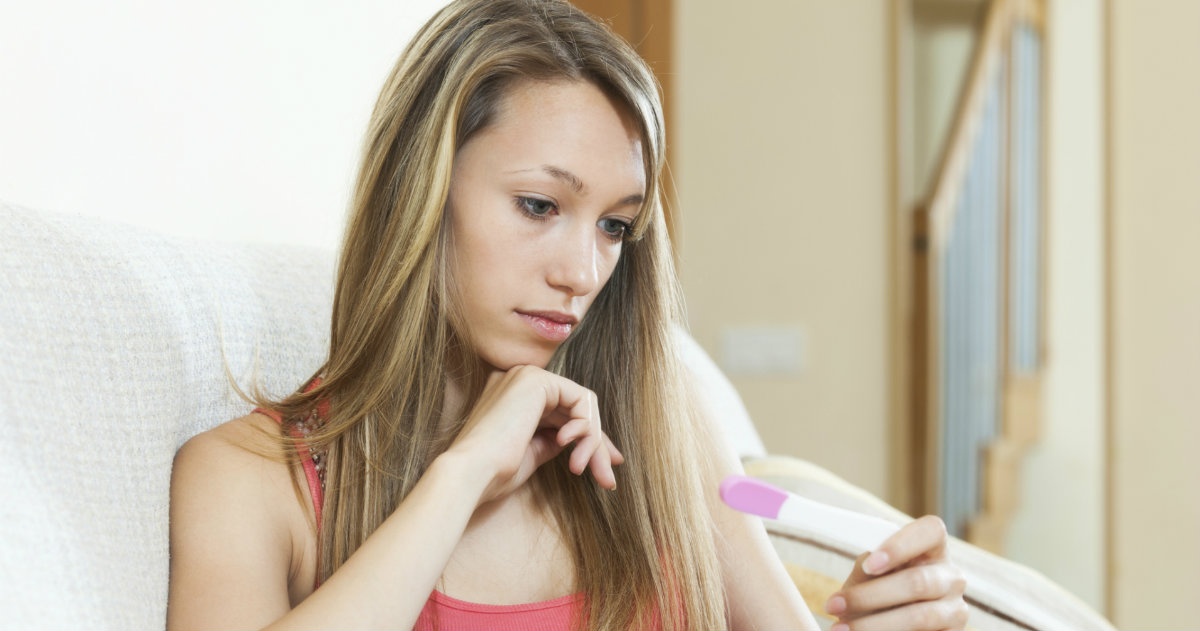 Recently, conversations about abortion provider Planned Parenthood have been cropping up everywhere we turn. After a startling video emerged that allegedly shows Planned Parenthood executive Dr. Deborah Nucatola discussing how abortion-performing doctors are able to save specific organs of babies to sell to researchers, the pro-life community and most of the nation were shocked.
The Senate has promised to launch an investigation of Planned Parenthood; meanwhile we can't stop talking about the practice of abortion and its detrimental effects on the United States and the greater world.
But our talk is bringing renewed pain to the women who have experienced the loss of a child through an abortion procedure. The
Guttmacher Institute
reports about one in three American women will have an abortion within their lifetime. Many of these women live on to regret their decision and mourn the choice that they made, wondering what life would have been like if they had kept their child.
Some women decide to end their pregnancy before coming to the
faith
, while others may be Christians that are convinced their child was coming at the wrong time. Regardless of when the abortion occurred, the constant talk of Planned Parenthood is sending waves of emotion to the women who underwent the procedure.
The Gospel Coalition writer Nancy Guthrie wrote a
powerful letter
to the sisters who are now suffering as they are "forced to do battle" with the decision that they made once again. In the letter, Guthrie tells the women that they have been forgiven by Jesus Christ.
Though the "enemy of your soul tempts you to believe the blood of Christ is insufficient to cover this sin," it has been forgiven. Abortion is not "some separate class of sin," as Satan wants us to believe. Abortion, like all sin, has been "wiped clean" by the blood that Jesus shed on our behalf.
Guthrie writes,
"On that day when you went for the abortion, you acted ignorantly in unbelief. You didn't believe, on that day, that his grace would be enough to enable you to carry that child. And so you acted in that unbelief. But now, having cried out for it, you have received mercy. The grace of Jesus has overflowed so that you are awash in it. This grace is producing faith where there was once unbelief and love where there was once a selfish determination to live life on your own terms."
She tells the women that they have something in common with the Apostle Paul. Before he became Paul, Saul took care of the coats while a violent mob stoned Stephen to death. He later called himself the "chief of sinners."
Paul knew that he had sinned, but received the mercy of Jesus. He said, "Formerly I was a blasphemer, persecutor, and insolent opponent. But I received mercy because I had acted ignorantly in unbelief, and the grace of our Lord overflowed for me with the faith and love that are in Christ Jesus" (1 Tim. 1:13–14).
Guthrie urges women to accept God's grace rather than anguish over sin.
One day, she writes, Satan will be crushed by God (Rom. 16:20) and sin will be conquered forever. But until then, walk freely "as one who is fully forgiven" and embrace "the joy and freedom of this reality."
Many of you reading this have never had an abortion and never will. You may know of a young woman who chose life and went through with her pregnancy, though she will care for the child alone. This is a fact to be celebrated! But, as Jennifer Maggio points out in the Crosswalk.com piece "
Abortion and the Church
," there is work to be done.
"67% of all single parents do not actively attend church. Many cite fear of judgment as a primary reason," Maggio says.
If your church does not have a ministry for single parents, start one. Be the church by supporting those who need help with the struggles of raising a child alone.
Matt Haviland agrees with Maggio's words.
"Almost every church in America will attempt to talk a pregnant single mom out of an abortion, but only 1% of churches have a ministry for single moms set in place once the baby is born. We could make the same case for the men, perhaps even fewer resources for single dads,"
Haviland writes
.
We are say we are pro-life during pregnancy, but we need to act on our pro-life views after the baby is born by embracing single parents into church. Children are a blessing from God. Let us celebrate their arrival with open hearts.
Carrie Dedrick is the editor of ChristianHeadlines.com.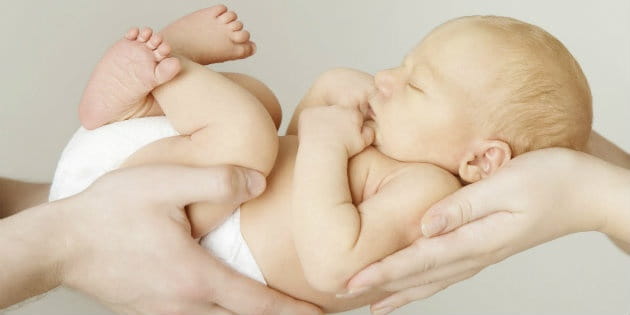 A voice for the voiceless. Who are the truly voiceless, and what should we as Christians be doing for them? There is one group that stands out from the rest. They are the truly voiceless and need our voices. This group is the unborn.
Sarah Bessey, a self-proclaimed "pro-life Christian feminist," believes all Christians can agree that "Every person carries the breath of God. We are made in the image of God."
Today when we hear the word feminist, we tend to think of a group that promotes pro-choice ideals. Yet, in the earlier era of feminism, abortion was seen as "violence against women by a society who did not value women." Bessey continues,
As a woman, as a mother, as a Christian, as a feminist, my entire being revolts against abortion and the Orwellian language with which we excuse ourselves.
I want women to be safe and I want babies to be born. I want all of the reasons why women abort to cease, to be healed, to be legislated right out.
Bessey does not believe that legislated change will be likely, so she encourages Christians and churches to continue speaking out. She believes, "The best way to save babies is to support women well."
So how can Christians be a voice for the unborn and support women well? These 2 points may surprise you.
1. Preach the Gospel to the Conscious and Offer Mercy
Dr. Russell Moore writes in his Crosswalk.com blog,
The woman who has had the abortion needs to know that, if she is hidden in Christ, God does not see her as 'that woman who had the abortion.' He hasn't been subverted from sending her to hell because she found a gospel 'loophole.' In Christ, she's already been to hell.
The consciences around us don't believe what they're telling themselves. They're scared and accused. Shine the light in the eyes of their consciences. Prophetically. All for justice, legally and culturally, for the unborn. But don't stop there.
After all, the spirit of murder doesn't start or end in the abortion clinic (Matt. 5:21, 15:19; Jn. 8:44; Acts 9:1; Rom. 1:29; Jn. 3:15). And the blood of Christ has cleansed the consciences of rebels like all of us.
Warn of hell, but offer mercy. Offer that mercy not only at the Judgment Seat of Christ, but in the small groups and hallways of your church.
Offer mercy with expectations. Offer Jesus' love to those who have forgotten what love looks like.
2. Don't Just Attend Church. Be the Church
Jennifer Maggio, is one of the nation's leading authorities on single parent issues. She writes,
…do you realize that MOST women abort because they simply do not feel they can effectively parent the child? Whether it be finances, young ages, emotional stability, or parenting skills, these women feel overwhelmed and scared.
Dr. Moore agrees and shares,
In your congregation this Sunday, and in the neighborhoods around you right now, there are women vulnerable to abortionist propaganda, not because they reject the church but because they're afraid they'll lose the church. Pregnant young women are scared they will scandalize church people when they start to show, so they keep it secret. Parents are fearful their pregnant daughter, or their son's pregnant girlfriend, will prompt the rest of the congregation to see them as bad families.
Don't let the abortion clinics be the only voice of caring. This means your voice may be more useful taking the hand of someone struggling and showing them that the church is there for them not just for the birth but for the raising of their child. Abortion clinics offer a quick solution without regard to life, but churches can offer a lasting solution that lifts life up. Maggio states,
This is the reason we developed The Life of a Single Mom Ministries. TLSM is committed to equipping every church across the country on how to best meet the needs of single parents in their communities (and to raise awareness that those single parents exist) and to see that no single mom walks alone. For more information, visit http://www.thelifeofasinglemom.com"
Don't just point someone to a resource, be a resource. Bessey concludes, "Our pro-life ethic has to outlast our outrage. It has to show up in our communities and churches and clinics." You can read her full article at sarahbessey.com.
Will you join me in being a resource and a light for those in the abortion industry? Our mercy should be greater than our outrage.
Liz Kanoy is an Editor for Crosswalk.com
Publication Date: July 24, 2015