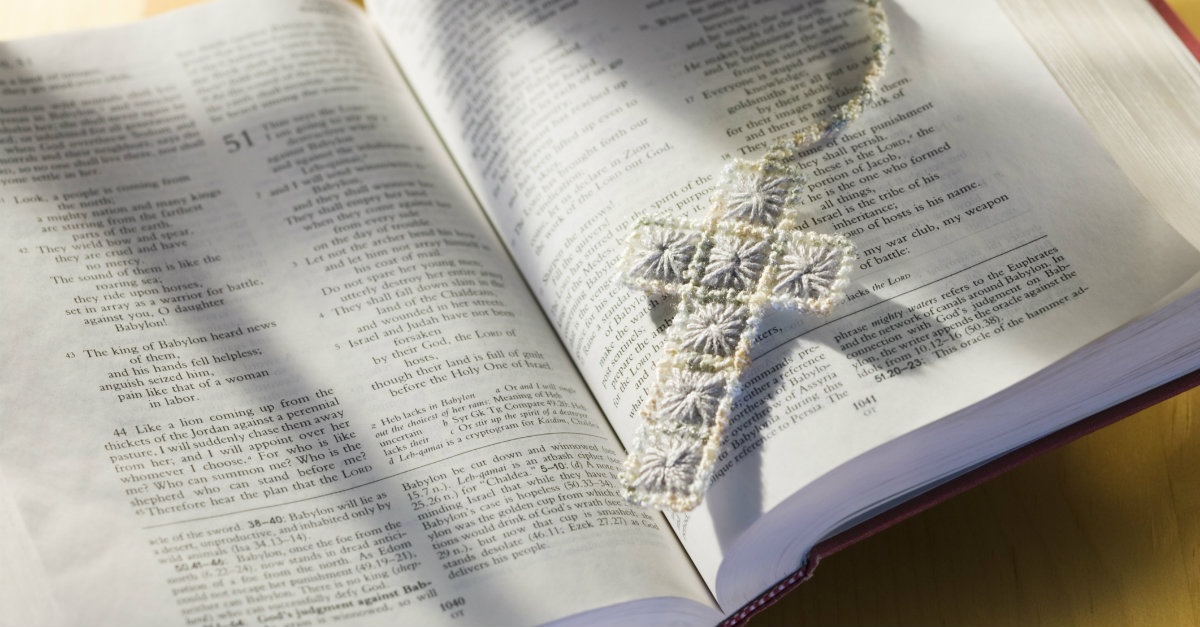 Proclaiming that we are evangelical has taken on a new, unflattering meaning in culture today. While the term was once used to describe those who believed faith required conversion of the heart and assent of the mind, and were devoted to sharing the gospel with others, "evangelical" has come to mean "narrow-minded," "fundamentalist," "intolerant," and "hatemonger."
Anthony Blair, president of Evangelical Seminary, writes in Christianity Today that it is time to give "evangelical" a new definition. We must offer the world an evangelicalism that is bold, broad, beautiful, and confident.
1. Bold
Stop letting fear get in the way of sharing your faith. Instead, boldly proclaim the kingdom of God!
Blair writes, "Our core proclamation is that Jesus is Lord of all and the divine Lover of our souls. Like the woman at the well, we run excitedly to our neighbors, even (or especially!) those who have marginalized us, and we joyfully invite, 'Come see a man who knows everything about me… and loves me still.'"
2. Broad
As we boldly share our faith with our neighbors, let it be done with broad love. We are called to be a people of love and grace. Offer this incredible love with a serving heart.
"We cannot with credibility proclaim a gospel of love and grace if we are not people of love and grace. We dare not offer a God of reconciliation and peace if we are persistently unwilling to be agents of reconciliation and makers of peace," Blair says.
3. Beautiful
The picture of God's love that we offer our neighbors is beautiful. As the world struggles in chaos and evil, the beautiful love of God is steadfast.
Blair writes, "God is love, and that such words reflect a deep, painful commitment. His beautiful love permeates a broken world so that we are slowly, sometimes imperceptibly, conformed to his beautiful image."
What is perhaps the most beautiful aspect of God's love is its ability to reach us in our darkest times of suffering, pain, and darkness. These worldly things cannot separate us from His love.
4. Confident
As evangelicals, we should not have a lack of confidence, as our confidence comes from the Lord.
"This confidence that is nourished by the realization that such grace has been wonderfully present in those who came before, upon whose good work we today merely add another layer," Blair writes.
We can do the Lord's work, knowing that we are capable of doing amazing things for the kingdom through abilities that are not our own.
Crosswalk.com editor Ryan Duncan wrote, "For many people, we will be the closest thing to Christ they will ever see. If we wish them to understand the true meaning of the word 'Evangelical', we must first redeem it."
And we can redeem our faith by being bold, broad, beautiful, and confident in Christ.
Carrie Dedrick is the Family Editor for Crosswalk.com.
Publication date: February 5, 2016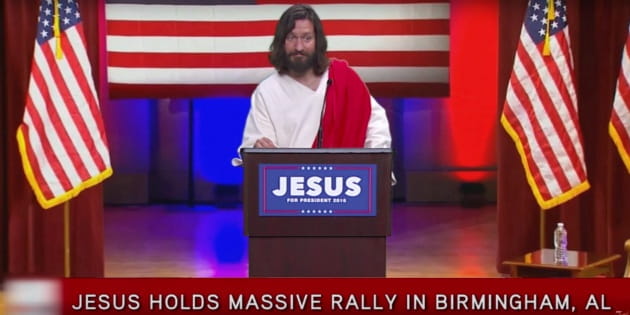 There's a lot of talk around faith and the Bible during the election season, sprinkled in and around the debates and discussions over the issues at hand. Even though church and state are separate in theory, there are still many areas where they overlap, both to the praise and the outrage of Americans.
Recently, Jimmy Kimmel brought "Jesus" on his show to read actual quotes from presidential candidates. The candidates weren't mentioned by name, but many can be assumed by the nature of the quotes.
Relevant shared the video, saying "many Christians will find the show's irreverent description of Jesus offensive. But the truly interesting part is that the segment ends up being less funny and more of an indictment of the current political climate."
This election season has seemed to be more dramatic than in years past, perhaps due to the popularity (or infamy) of several key players due to their family names or former positions. What this video does, in my opinion, is use humor as a way of shifting our perspectives from the drama and debates and polls to instead thinking about the candidates through the lens of our faith.
When you hear these quotes read from a man dressed as the stereotypical storybook Jesus, it makes you stop and think.
When you hear this "Jesus" saying, "the fact is that we need appropriate vetting and I don't think that orphans under 5 should be admitted into the United States at this point" or "the other thing is, with the terrorists, you have to take out their families," it's shocking. We know based on the Bible that Jesus would not say those things.
Scripture instead says things like, "Religion that God our Father accepts as pure and faultless is this: to look after orphans and widows in their distress and to keep oneself from being polluted by the world." (James 1:27) The Old Testament says "you shall not murder" (Exodus 20:13) and the New Testament says "Love your enemies, do good to those who hate you" (Luke 6:27).
We can clearly see the disconnect here. While the candidates are trying to communicate their faith to appeal to the voting Christians in our country, their words aren't lining up with what the Bible says. It can be easy to ignore, but when we see segments like this, although meant to be funny, the message is loud and it's clearly one that doesn't align with what Jesus and the Bible say.
Maybe the humor of late-night television is more poignant and thought-provoking for Christians than we might have thought. Maybe segments like this one, although satirical in nature, are communicating serious concerns about how our faith and our politics intersect.
Crosswalk.com editor Ryan Duncan shared another example of how late-night TV brought faith to the forefront: "For Zach Hoag of A Deeper Story, watching The Tonight Show has become a new spiritual discipline. In Hoag's eyes, many Christians have forgotten what it's like to experience true, authentic joy. Instead, we have replaced the idea with a muted self-denial that ignores our problems. Jimmy Fallon, with his jokes, creative sketches, and optimistic laughter, reminds Hoag that the "joy of the Lord" is something far more powerful."
Another Crosswalk.com editor, Carrie Dedrick, shared in light of the terrorist attacks in Colorado Springs and San Bernardino how "Stephen Colbert defended the offering of thoughts and prayers, explaining, 'The reason you keep people in your thoughts and prayers is admittedly not to fix the problem, but to find some small way to share the burden of grief.'"
These television hosts, although not preachers, pastors, or spiritual leaders, are prompting us both in humor and in sentimental statements to engage with our culture in the light of our faith, and I, for one, am grateful for the reminder.
Publication date: February 4. 2016
Rachel Dawson is the editor of BibleStudyTools.com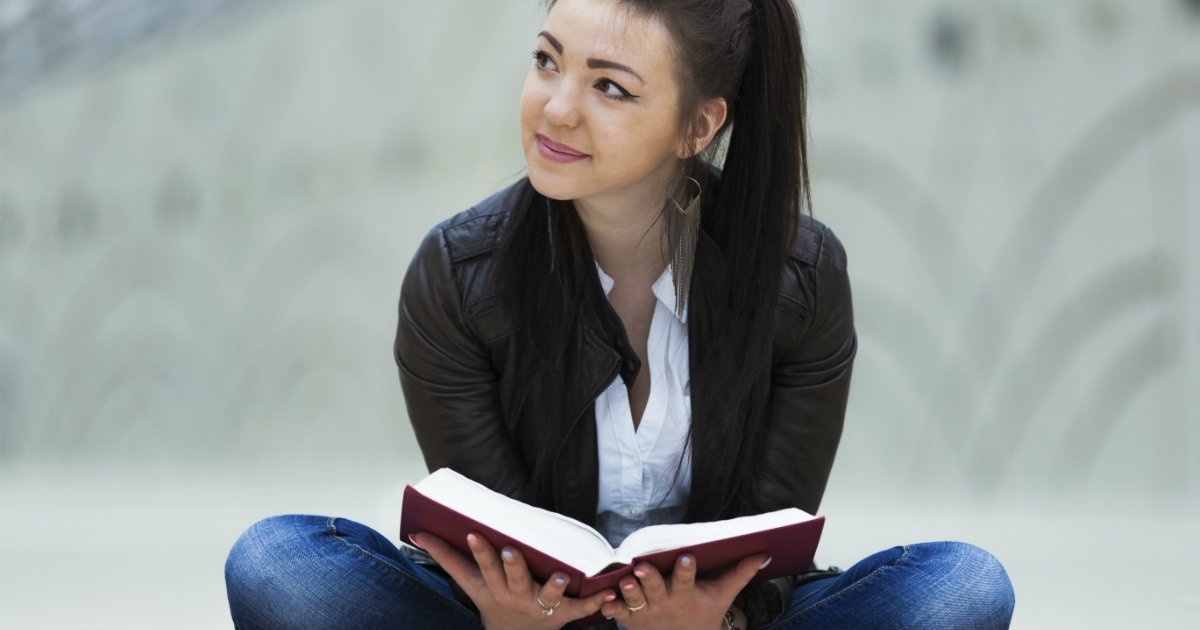 As Christians, we often like to talk about our favorite
Bible
verse or verses. These are usually the portions of Scripture that provide encouragement or remind us of God's promises. Of course, it is no surprise that these positive, uplifting passages would easily become our favorites, and there is nothing wrong with that; however, we must remember that the whole Bible is the inspired Word of God, even the verses that we would likely rather skim over.
In his article for Relevant, "
5 Verses Christians Like to Ignore
," Jesse Carey shares five Scripture verses that we probably don't spend time memorizing or putting on sticky notes, but nevertheless communicate an important message to us about how God's ways work.
The first verses Carey shares are Jesus' words from Matthew:
"Do not resist an evil person … And if anyone wants to sue you and take your shirt, hand over your coat as well. If anyone forces you to go one mile, go with them two miles. Give to the one who asks you, and do not turn away from the one who wants to borrow from you" (Matthew 5:38-42).
This admonition is from Jesus' Sermon on the Mount in which He says many things that may seem counter-cultural and opposed to our sense of fairness.
Carey notes that instead of not resisting an evil person, we often feel the need to put all our efforts into defending our
faith
and resisting those who would undermine it. This is natural, and the faith should be defended, but what Jesus is challenging us to do in these verses are to examine our motives. Are we defending the faith or ourselves because of a pure love for Christ and the Gospel or out of a sense of pride and the wish to be right and to be justified when wronged?
Another passage that may challenge us is James 1:2-12:
"Consider it pure joy, my brothers and sisters, whenever you face trials of many kinds, because you know that the testing of your faith produces perseverance. Let perseverance finish its work so that you may be mature and complete, not lacking anything … Blessed is the one who perseveres under trial because, having stood the test, that person will receive the crown of life that the Lord has promised to those who love Him."
No one wants to go through trials, but Jesus reiterates to his followers that they will be persecuted, they will suffer. With the popularity of prosperity Gospel preaching, it can be easy to begin to believe that we are promised only blessings and an easy road. On the contrary, "we should expect our faith to be tested," says Carey. But, this verse gives encouragement, too, reminding us that, though trials will come, we can choose joy through them and God will grow us through the process.
Another verse that we don't often take the time to think about is 1 John 3:15 which says:
"Anyone who hates a brother or sister is a murderer, and you know that no murderer has eternal life residing in him."
This may seem harsh, but in these words, first spoken by Christ, God goes straight to our hearts, which may look clean from the outside, but inside are often filled with envy and hatred. This verse is a call to examine our own hearts, to not only refrain from acting with hatred toward others, but to interact with others in love, which must first originate in our hearts through God's Spirit.
These verses, and the
others Carey shares
, are tough to hear and to apply in our lives, but as Crosswalk.com contributor Rachel Dawson
states
concerning difficult verses:
"We might not put these verses on our bathroom mirrors or read them on our coffee mugs as often, but these are verses that give us a healthy, needed perspective on who we are and who God is. It's only when we realize we aren't in control of our own destinies and lives that we can surrender them to the God who has created us and set the paths before us to be greater than we could dare or imagine."
Letting all of Scripture work on our hearts will ultimately allow us to become more Christ-like and more mature in our faith, though the growing pains may be painful for a time.
Publication date: February 3, 2016
Veronica Neffinger is the editor of ChristianHeadlines.com