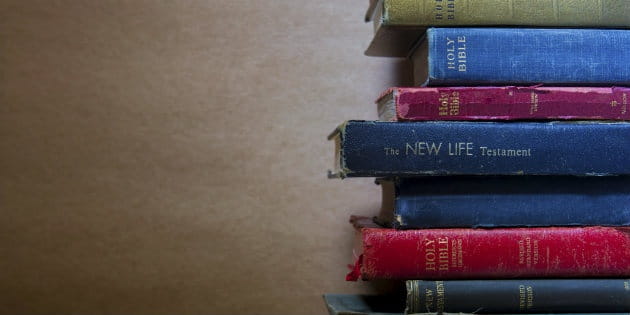 As a Christian, I've owned many Bibles over the course of my life. When I was young, I loved reading from this amazing graphic Bible that contained detailed images of epic battles and Old Testament miracles. As a teen, I carried around one of those "Study Bibles" that were all the rage among youth groups at the time. Right now I have a dog-eared NIV translation my parents gave me as a graduation present, complete with highlighted verses and sticky notes on various pages. I never gave much thought as to how different these books were, to me a Bible was just a Bible, but lately the subject of Bible translation has become a real concern for some Christians.
In fact, a common dilemma for modern Christians is figuring out which translation of the Bible they should read. The number of options is practically infinite, there's even a copy of the Bible that's allegedly written in Klingon. According to Richard Ostling though, Christians should not limit their reading to one particular translation. He states,
"Loose paraphrases like 'The Living Bible,' 'The Message,' or J.B. Phillips' elegant 'The New Testament in Modern English' are valuable for fresh thinking and enjoyable reading. But they aren't Bibles. Then we have actual Bibles that are not paraphrases but lean toward 'dynamic equivalence' translation that aims at clear comprehension and flow of thoughts. That's an OK choice but serious students and seminarians, at least, should own a translation with more literal renderings of the original Greek and Hebrew such as Dale's NASB (more on that version below)…"
Ostling's opinion is echoed by many, including Daniel B. Wallace, a contributor to Bible Study Magazine who approached this question some years ago. Like Ostling, Wallace believed that Christians should endeavor to own at least two translations of the Bible: one that was written word-for-word, and one that was written thought-for-thought.
"To the question: Which translation is best?—There can be no singular answer. I suggest that every Christian who is serious about studying the Bible own at least two translations. At least one formal equivalence (word-for-word) translation and one functional equivalence (phrase-for-phrase) translation. It would be even better to have two good functional equivalence translations because in this type of translation, the translator is also the interpreter. If the translator's interpretation is correct, it can only clarify the meaning of the text; if it is incorrect, then it only clarifies the interpretation of the translator!"
Wallace also gave a brief overview of the more popular translations, explaining how the KJV was "A literary masterpiece" but that "we must remember the KJV of today is not the KJV of 1611". He considered the NRSV both "helpful" and "misleading" due to its fairly literal translations, and praised the NIV for its approachability, but saw its simplicity as a major drawback. In the end, both he and Ostling believe Christians will only get the full experience of scripture by reading more than one translation. When we examine different approaches to scripture, we're able to expand our understanding of Christ and His creation. It's encouraging to know each translation can serve a purpose, for they all contain the life-giving words of God
What about you? Which translation of the Bible do you use?
*Ryan Duncan is the Entertainment Editor for Crosswalk.com
**Published 9/1/2015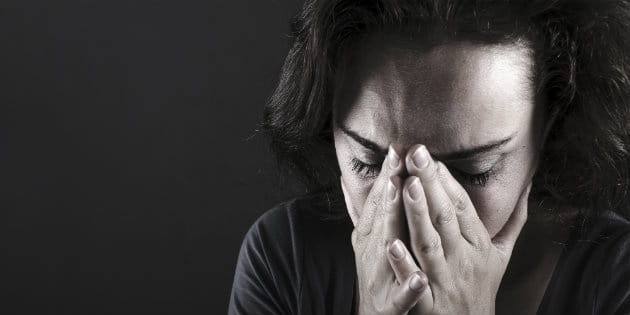 Last night as I lay in bed trying to sleep, a worry thought popped into my head. I immediately prayed about it because it wasn't something I could control. Then I felt a pit in my stomach as I realized that it was the first time I really prayed that day. I prayed in church and before my meals…but worry was what prompted me to stop and talk to God. God wants us to go to Him with our worries, but it shouldn't be the primary reason we go to Him.
Thomas Christianson, a pastor and writer for RELEVANT Magazine, addresses this in his article How Worry Warps Your View of God. Christianson states,
"Trusting in God doesn't mean we have to love the situations we find ourselves in… But the question is whether those things loom larger in my mind than God's goodness and His sovereignty (the fact that He is in control and that He cares about me.) Because if my issues and problems are bigger than God in my own eyes, they will have a bigger influence in my life than God does."
What do your actions show you about who you think God is? God is in control, He is involved, and most importantly He is near. Our God is a God who is present and active. As Christianson relays,
"We serve a God who has invited us in to His plans of making all things new. He says we have a part to play in that process. Rather than accepting everything the way it is, we can push back against injustice and heartache in our world."
In order to keep the right perspective when we do this; Christianson says it's best if we follow a formula that Paul followed: "Pray + Thank = Peace."
Pray
Prayer shouldn't only be about worry and uncertainty; it should be about God's character and His strength. God may or may not "fix" your situation the way you would like it to be fixed, but as Christianson conveys "He promises that He will strengthen us as we seek His will both in and through our lives."
Thank
Christianson urges Christians to remember times when God has brought you out of hopeless circumstances. He continues, "Thank Him for what He's done, and choose to exercise faith by thanking Him in advance for what He will do."
Peace
A lot of the time we're willing to trust God if He'll tell us the plan in exchange…we're ok following the steps as long as we know what lies ahead. Christianson expresses, "Jesus says that His peace goes beyond all understanding, so our ability to stop worrying isn't linked to our ability to figure stuff out… In fact, our uncertainty about the future is a chance to trust God."
Peace comes with understanding Who is in control, not by understanding why things happen the way they do. The Who is more important than the why. Crosswalk.com Contributor Kelly Balarie echoes this sentiment in her article Worry No More:
"Thanks be to you Lord Jesus; you have all authority. You rule on high. No one can take you down. No situation can overcome you. You are the definition of power, the force of love and the fixer of all things. I don't have to take the world on my shoulders because you took the cross on yours. I bow down. I humble myself and let go of prideful worry that fools me into thinking that I can actually do something to change my situation. Again, Lord, it is all about you."
In conclusion Christianson encourages, "Make plans, create strategies for life, but in the midst of it all, draw strength from your trust in God no matter what comes your way. Pray, give thanks and be at peace."
You can read Thomas Christianson's full article at RELEVANT Magazine.
Liz Kanoy is an Editor for Crosswalk.com.
Publication date: August 31, 2015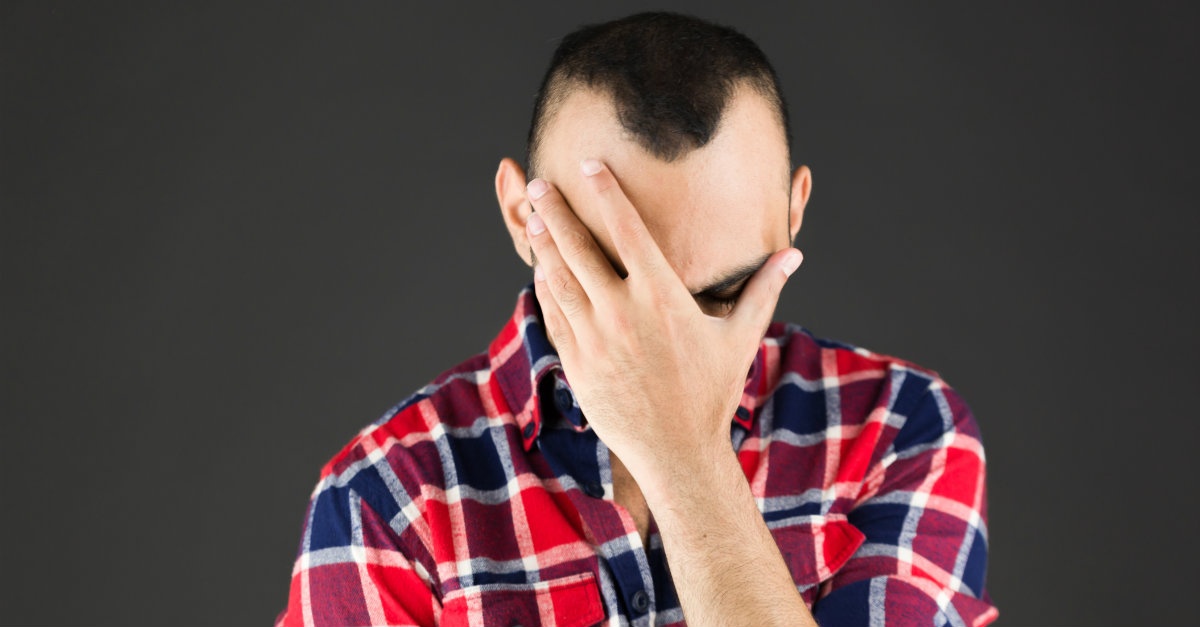 Some of you reading this right now will walk into church on Sunday morning to a scene of devastation. Pastors, elders, deacons and staff from across the country will be resigning from their positions after being outed as members of Ashley Madison.
Professor and statistician Ed Stetzer estimates that about 400 church leaders will be stepping down from leadership roles after joining adultery website Ashley Madison in pursuit of extramarital affairs. As he points out in the Christianity Today blog "
My Pastor is on the Ashley Madison List
," this is a painful and embarrassing time for the church.
There are many people that will need healing as these affairs come to light. The pastor's spouse and children will need care and understanding, as trust they previously had in the betrayer just crumbled away. But the congregation itself has been injured by the betrayal and will need to undergo a healing process as well.
Stetzer urges churches to resist the temptation to quietly dismiss the church leader and quickly find a replacement.
"This is not the time to act as if everything is fine, rush together a pastor search team, while ignoring the hurt and bleeding flock," he writes.
Instead, focus on the spiritual health of the church as the process unfolds.
First, the church needs to focus on God, the Unfailing One who will not lead His sheep into disappointment or pain. Stetzer writes, "God reigns and His authority is not threatened when His children fail." Though your pastor stumbled, his or her sin does not change the authority of God.
Second,
you must reach out to those who struggle the most.
Recognize those in the church who have been burned most severely by the sin of the leader. Find those who are struggling to find meaning in church because of the apparent hypocrisy and guide them. Stetzer says now is the time to put
Galatians 6:2
into practice. "Carry each other's burdens, and in this way you will fulfill the law of Christ."
Third,
take care of the church leader's family.
As previously mentioned, the pastor's immediate
family
will be in the most pain. They will require your love and support. Provide counseling and serve their needs.
Fourth, love the leader with grace and truth. Though the leader has sinned, you must still grant grace. From Stetzer, "Remember the grace you have been given in Christ, and do not forget your broken pastor has been afforded that same grace." You may be angry, and that is warranted. You may believe the pastor's wound was self-inflicted, and that is true. But he or she deserves the same grace that God gave you.
As part of the recovery process, the church leader should publicly repent. Stetzer explains that for small churches, this means announcing to sin to the congregation. For heads of global ministries, public repentance requires confessing to the sin on a global scale.
The repentance needs to be thorough for it to be freeing. Leaders should name the sin specifically, not simply allude to it. Details, however, are unnecessary. Stetzer encourages church leaders to confess it all at the beginning. "The alternative is to be trapped in a cycle of waiting until more evidence comes forward and then trying to spin it to salvage our reputation."
Repentance is what will lead to restoration. It will not be instantaneous, but restoration will come in time. There may be a day when a church leader will be ready lead again, under the church's discretion.
If you are reading this now as the victim of an affair, lost in a spiral of hurt and shame, I would encourage you to read, "
How to Overcome an Affair
," by Dena Johnson. Though it seems impossible now, your pain can lead to peace if you put your trust in God.
Johnson writes:
"You may be wondering how this pain can work for your good. I promise that if you surrender to the journey, God will do an amazing work of transformation in your life. Your faith will be deeper than you ever imagined. Your relationship with your Savior will be sweeter than you ever dreamed possible. You will walk in the peace that surpasses all understanding guarding your heart and mind in Christ Jesus. Your every need will be met."
Publication date: August 28, 2015