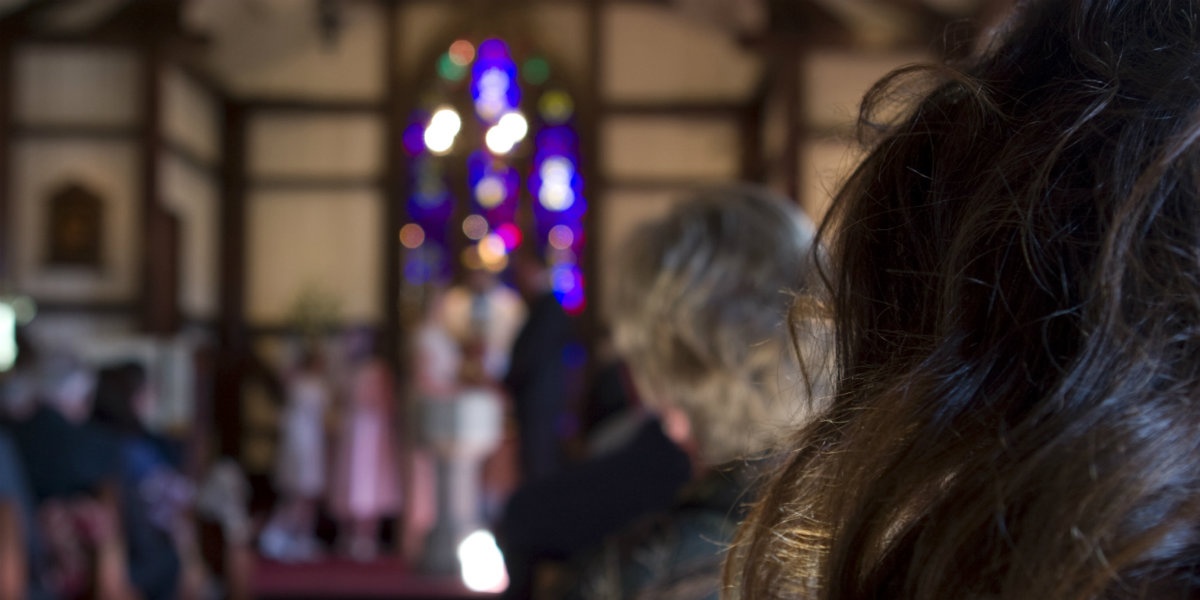 "I'm a Christian, but I don't like going to church."
This is a common adage among today's Christians, as it is has become increasingly popular to stay at home and pray, meditate, or study the
Bible
at home, in lieu of attending church.
Sproul explains that while failing to attend church will not send a Christian to hell, it is not what God intended for His people.
"When God constituted the people of Israel, He organized them into a visible nation and placed upon them a sober and sacred obligation to be in corporate worship before Him. If a person is in Christ, he is called to participate in koinonia—the fellowship of other Christians and the worship of God according to the precepts of Christ," Sproul writes.
"If a person knows all these things and persistently and willfully refuses to join in them, would that not raise serious questions about the reality of that person's conversion?"
Sproul then issues this dire warning to Christians who skip church: "You may, in fact, be deluding yourself about the state of your soul."
"When a person becomes a Christian, he doesn't just join a local church because it's a good habit for growing in spiritual maturity. He joins a local church because it's the expression of what Christ has made him - a member of the body of Christ. Being united to Christ means being united to every Christian."
"If you have no interest in actually committing yourself to an actual group of gospel-believing, Bible-teaching Christians, you might question whether you belong to the body of Christ at all."
Christians have a variety of reasons for not liking church, and some of them are warranted. If the church is not acting as it was directed in scripture, that is cause for concern. If money is used recklessly in the church or if it teaches false doctrine, the church is not being governed by the rules outlined in the New Testament. These are good reasons to leave, as
Philip Nation tells Christianity.com
.
"For the believer who says, 'I want to be a Christian, but I don't want to go to church,' I would challenge them to think very clearly what is it that you want to reject. If what you want to reject is outside of the boundaries of what the New Testament defines as the church, then you're on solid ground. Reject it."
But there are bad reasons to reject church too, he says, and Christians need examine their hearts to before they leave for good.
"If what you're rejecting is accountability, or what you're rejecting is gathering together for worship because you're uncomfortable with something about the style, or what you're rejecting is being on mission because you're looking for a comfortable, padded pew to sit in, then it's time for an assessment of the heart. Because you're rejecting parts of the body of Christ that are necessary for your own spiritual growth."
Have you heard that common statement, "I'm a Christian, but I don't like going to church"? How should we approach this group of Christians who are missing such an important part of the Christian faith?
Carrie Dedrick is the Family Editor of Crosswalk.com.
Publication date: Oct. 2, 2015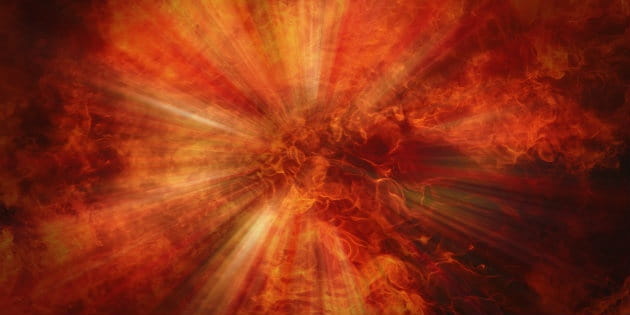 Hell is not a topic most Christians like to address. Why talk about hell when you could talk about something much more positive like heaven or living a good life. It seems that many senior pastors have taken on this same notion, of skipping over hell in their sermons and articles. Brian Jones, Senior Pastor of Christ's Church of the Valley, has written an article on Pastors.com called The Fatal Mistake of Senior Pastors Who Don't Like Preaching about Hell.
Jones comments that while we should expect an inclusive agenda at our public schools, it has no place in our churches. He states,
"Too often we want to appear more moral than God. Too often in outreach-focused churches we feel the need to acquiesce to the avalanche of pluralistic pressure to back off of this key doctrine. However, I tell Senior Pastors that I coach that if you really love people, at some point you'll completely tell them the truth, even if you risk having them walk out your church doors."
Have you taken a similar risk with family members, friends, teachers, or co-workers? When it comes to telling the whole truth, sometimes we are hesitant with those we don't know well or those we don't want to offend. But if we wait long enough, there's a chance we may not get to take that risk at all. Jones explains,
"As important as being compassionate and inclusive are in the context of a growing church, the overriding virtue that should be held up is faithfulness – both to scripture and the God who breathed it."
Kindness, generosity, and compassion are virtues that every Christian should show to others. However, if that's all we're going to do—pile on grace upon grace without any truth—then we will have accomplished absolutely nothing for the gospel. Christianity is about so much more than morality and kindness. It's about sharing the truth of life and death, through the grace of Jesus Christ. Truth and grace go together and should not be separated.
Crosswalk.com blogger Paul Tautges expounds, "Because hell is real, and hell is as awful as awful can be, we dare not neglect it, or fear another person's response to its teaching more than we fear the God who created it for the devil and his angels."
Yet, there are some Christians who may think grace is all we need to share because hell isn't real…that we can believe what we want in the Bible and skip over the parts we don't like. Pastors are not immune this false doctrine either. Jones recalls,
"Two years after leaving graduate school I came to the realization that I really didn't believe in hell anymore. I was too smart to believe in hell. …Like so many church leaders I've met over the years, I bought into the lie that I could serve the God of the Bible but not believe in the entire Bible."
He continues,
"During a long retreat at a local monastery I performed an exhaustive word study of the phrase 'false doctrine' in the New Testament. When I was finished the Holy Spirit did a number on me. ….I came to the conclusion that I was a liar, as I should have. I dropped to my knees in tears. I repented before God of my duplicity. …That Sunday I stood before my congregation and wept, asking for their forgiveness. It was a turning point in my calling before God."
There is nothing more humbling than admitting that you were wrong, in front of a group of people who respect you and look up to you. As Christians we have to be willing to come alongside our pastors, to forgive when wrong choices are made, to love through times of struggle and confusion, and to hold our pastors accountable when changes are not made or when repentance is not enough to stay in leadership. While church leaders are held accountable by their church, they are also accountable to God for the truth that they preach. Jones exhorts,
"Over and over again, we are warned that church leaders must hold to the deep truths of the faith. Hell is one of those deep truths, albeit unpopular. Over and over again, we are warned not to be drawn away by unsound doctrine. With pain in his voice that came from years of heading off church train wrecks, Paul pleaded in his final words to Timothy to preach the word, every last bit of it, regardless of how unpopular it became. I'm pretty sure that exhortation still stands."
Does your senior pastor preach this truth? If you haven't heard your pastor preach on the topic of hell, ask why. It's important that we encourage our pastors rather than put them down when we don't agree with them, but hell is a topic that cannot be left unaddressed by churches. If your church refuses to preach on the topic of hell or thinks that hell is not important, then you may need to evaluate your church membership.
For further reading, see "4 Things about Hell Christians Really Need to Understand," "5 Things We Believe about Hell that are Not in the Bible," and "Why Our Christian Mission Must Include the Reality of Hell."
To read Brian Jones' full article, please visit Pastors.com.
Liz Kanoy is an editor for Crosswalk.com
Publication date: October 1, 2015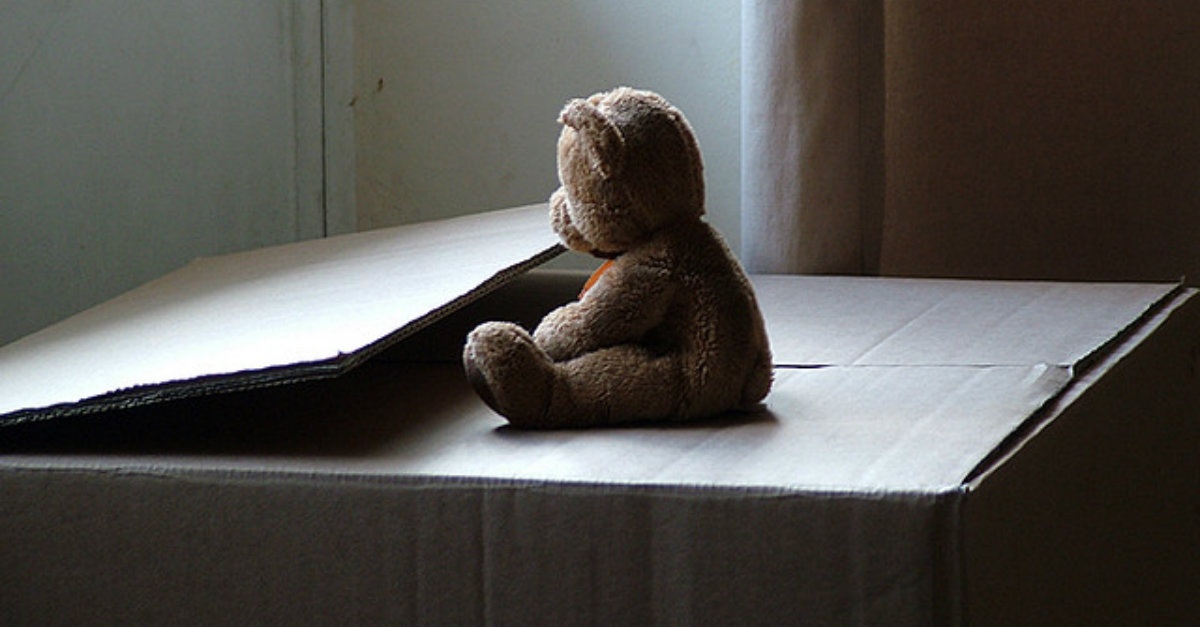 We've all heard the phrase, "even in a crowd I feel alone." Most of us have also probably experienced what that feels like.
Although abstract and rather hard to pinpoint, loneliness can be a huge, looming presence--or lack of presence, leaving us feeling empty, reaching for more, stuck in a void.
She begins by suggesting that loneliness is actually longing. "What if my loneliness is homesickness for God?" she asks. "What if loneliness is homesickness for home I've rarely known, a home more Person than place?"
The first step, then, in assuaging loneliness is to recognize that it is a lack of God--by and for whom we were made--that leaves us feeling empty and lacking.
After all, we were created to be in perfect communion with God, and though we are forgiven in Christ and can come boldly before God's throne, we still feel the effects of sin and separation from God.
As Dr. Gary Smalley states in a Crosswalk.com article titled
Finding Fulfillment in Life
, "We all face the temptation to look to people, places and things to fill our cups." But ultimately, Elizabeth Esther says, "All of these things end in disappointment."
Therefore, perhaps the best thing to do when you feel lonely is not to try to fill the void with any number of things from church ministry to cleaning to more dangerous escapes like alcohol or drugs.
Perhaps the best thing is to realize that, as C. S. Lewis wrote in Mere Christianity, "If I find in myself desires which nothing in this world can satisfy, the only logical explanation is that I was made for another world."
We were created for a world in which we would have continuous, intimate connection with our Creator and with others. And although we will not attain that perfect communion with God in this lifetime, God is still there in our loneliness.
In
A Prayer for When You Feel All Alone
on Crosswalk.com Christina Fox offers this
prayer
to God: "Help me to seek you in my loneliness. Help me to find my comfort, not in things, but in the love Jesus secured for me at the cross. I know that you will never leave me or forsake me. Help me in my unbelief. Help what I know to be true to be what my heart lives out as truth."
Let that truth sink in and become a part of your heart and soul and be more than theoretical knowledge or empty doctrine.
And then, Elizabeth Esther says, go out into the world with that knowledge and serve others.
"Service is the antidote to loneliness," she says.
I feel the least lonely when I make food for my children and teach them about God's love. I feel the least lonely when I help old people, when I do volunteer work, when I buy the homeless guy a lunch, when I go to bed numbering all the things in my life, when I call my mom just because I know she likes phone calls, when I write a note of encouragement to someone who is going through a stressful time, when I hold space for a friend who is struggling, when I help a young mom who is frazzled with her new baby, when I listen to my husband talk about his business, when I smile at a stranger.
Isn't it like our God to make the best cure for a problem
we
have something that is outside ourselves, something to do with meeting the needs of
others
? God desires for us to be deeply connected with him and with others, and oftentimes focusing on someone else's needs cures our own emptiness in the proces.
Photo courtesy: flickr.com
Publication date: September 30, 2015
Veronica Neffinger is the editor of ChristianHeadlines.com