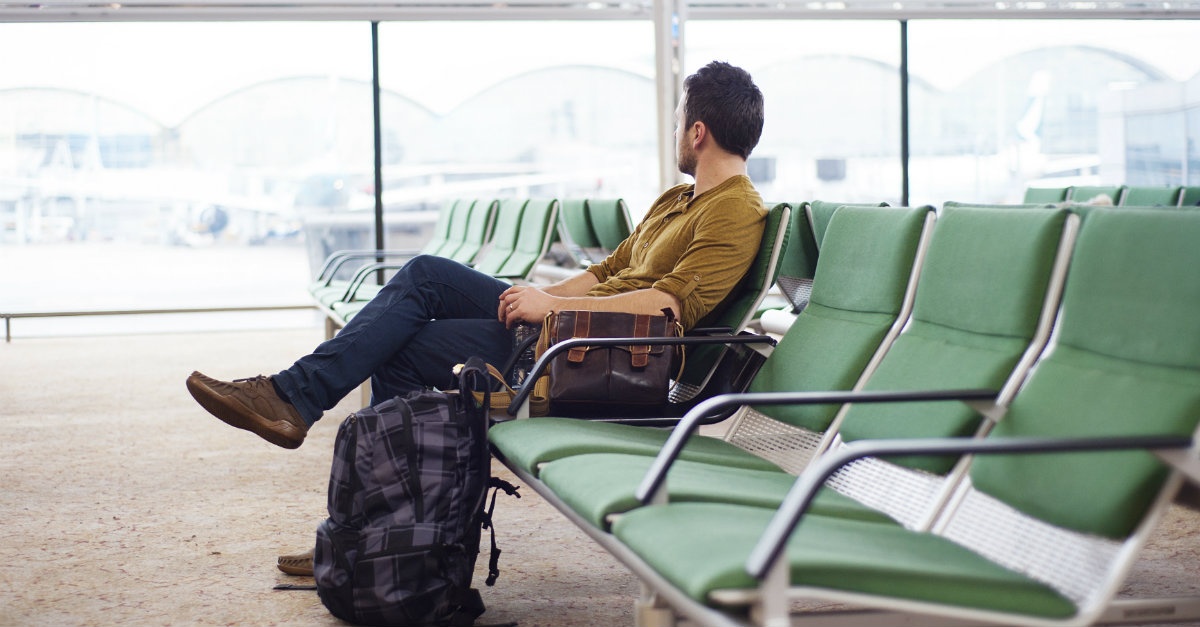 Waiting has never come easily for me. Perhaps you find it difficult as well. 
In a world of drive-thrus and On Demand television, we never have to wait very long in our daily lives. Hungry? Pop a frozen dinner in the microwave and it will be ready in minutes. Bored? Whip out your smartphone and play a game. Note: Both of these should only be done in moderation. 
We have the control to dictate where, when, and how we get what we want most of the time. We take it for granted that just a few decades ago, modern conveniences such as computers and cell phones did not exist. 
But some things are out of our control. We don't get to choose when we meet the person we will marry. We don't get to choose when we get a promotion or have a baby. When a period of waiting comes up in our lives, the concept is foreign to us. Our everything-on-demand culture has destroyed our ability to wait. 
In the Desiring God blog "
God Works in the Those Who Wait
," pastor and author David Mathis says that waiting might be what God has for you right now. And if that is the case, you must follow the Jesus set before us of patiently waiting (
1 Timothy 1:16
). 
Christians, we must be patient in the following ways: 
1. Be patient with people. 
The first step is obvious in theory, but challenging in application. It seems that patience is the last thing on our minds when we get in the slowest line at the grocery store or we are late to work due to a traffic jam. 
Mathis writes, "We may be prone to think of patience first in relation to things — whether it's food service or Internet connection speed. But behind things is people. We live in a personal universe, created by a personal God, and our daily circumstances, even when they feel isolated from everyone else, are inevitably formed and shaped by other people." 
Remember the teaching of
Ephesians 4:1-3
:
"... live a life worthy of the calling you have received. Be completely humble and gentle; be patient, bearing with one another in love. Make every effort to keep the unity of the Spirit through the bond of peace." 
2. Be patient in doing good. 
Of course we want to do the Lord's work. But sometimes we must wait for the call to do so. And when we hear the Lord's call, His work must not be rushed. 
As Mathis writes, "No significant long-term fruitfulness in this fallen world comes without obstacles and resistance. To serve others in a meaningful way will mean to encounter friction soon enough. Patience, then, is the virtue of soul that helps us persevere in doing good..."
As the parable of the sower and the seed (
Matthew 13:3-9
) teaches us, the Lord's work cannot be rushed, but strategically and prayerfully completed. 
3. Be patient in suffering. 
This is perhaps the most difficult time to demonstrate patience. Whether the root of your suffering is related to your health, family, relationships, finances, or something else, suffering shortens your patience. You just want your struggles to end. But Mathis writes that times of suffering are when God holds you closest. 
"God has a special balm to give his children in suffering… And he doubles our joy by enabling us to serve as instruments of his comfort to others who are hurting. Our patience in suffering, then, helps others endure with patience."
In
2 Corinthians 1:6
we read,
"If we are distressed, it is for your comfort and salvation; if we are comforted, it is for your comfort, which produces in you patient endurance of the same sufferings we suffer." 
"Father in Heaven, Help me to remember that it is good to wait for you. In this place of waiting, help me to remember all that you have done for me through Jesus Christ. Help me to remember that your grace is sufficient to not only save me from sin, but to sustain me each and every day. Your grace is at work in me right now, transforming me and making me more like your Son. Nothing can separate me from you. I am safe in your love… May I live for you even while I wait. Help me to obey and remain faithful, no matter how long I am in this place of waiting. In Jesus' name I pray, Amen."
Carrie Dedrick is an editor of Crosswalk.com. When she is not writing or editing, she can usually be found teaching dance classes, running marathons, or reading with at least one adopted dog on her lap. 
Publication date: July 29, 2016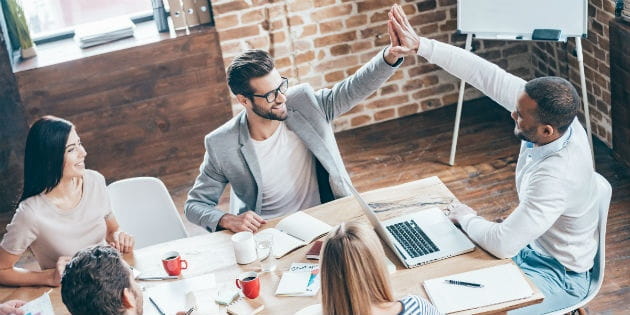 In every job I've had over the years, from babysitting to internships to my first "real job" at a nonprofit and now my editorial role here, I've always tried to work hard. I've set the bar high for myself and tried to not only meet but exceed expectations. Part of this is because I'm a perfectionist by nature, but also, I know my work reflects on my character and on my faith since my coworkers and employers have known I'm a Christian.
I've never wanted a boss to see a poor work ethic in me and draw negative conclusions about Christians in general. I've tried to be the kind of employee that reflects the kind of God I love and serve: gracious, committed, loyal, honest, kind, and purposeful.
Jordan Standridge wrote a devotional for The Cripplegate recently where he shared a sad statement he had heard from a Christian employer in a job interview: "I usually don't hire Christians," the man said, "they have been some of the worst workers over the years."
Not every employer-- Christian or otherwise-- feels this way, but we as believers should make every effort to be diligent and dedicated in the work that we do, no matter what it is or where we do it.
Ephesians 6:7-8 is a famous passage in regards to the work we do: "Serve wholeheartedly, as if you were serving the Lord, not people, because you know that the Lord will reward each one for whatever good they do, whether they are slave or free," Paul writes.
So, what does it look like to be a godly employee?
Here are 4 of the "rules" Standridge shared, based on a list from an old pastor. You can find his full list here!
"Eagerly start the day's main work." It's my tendency to start the morning by checking my email, my Facebook notifications, my blog comments, my Twitter feed, etc… but doing so gets me distracted and off-track without fail. Focusing on my priorities right at the start of the day, however, helps me get more done when my brain is still fresh and time hasn't gotten away from me yet.
"Do not believe everything you hear; do not spread gossip." When I worked for a small start-up company, we had a rule among our team that we could only talk to one other person on the staff about any other issues or relationship dynamics before addressing the person directly involved. We all need guidance, advice, and other perspectives sometimes, but it can be a slippery slope to start gossiping with several different coworkers or talking about conflicts with multiple people. We all know how the game of telephone works-- the message just gets messier the more it's passed on. Take things up with the people they directly involve as quickly as you can, and be sure to both speak and listen openly and humbly.
"Do not seek praise, gratitude, respect, or regard for past service." This one is hard to stomach! Our culture is obsessed with self, but Jesus taught us that the first will be last. We want to be seen, noticed, and appreciated by our employers, but seeking that praise for the work that we've done can be seen as prideful or greedy. When we humble ourselves and know that we do our work not to be lauded and praised but instead because it is our calling and our responsibility, we are reflecting Jesus to our employers and living as he taught us.
"Do not press conversation to your own needs and concerns." Each and every person at your company has tasks, projects, and responsibilities at hand. We know that the organization needs each person in different ways to accomplish greater goals, but so often we have a narrow-minded view of our work. We just see what's directly in front of us, and we often ignore or overlook the needs of others around us. Having the selflessness to step back and let others speak and present their concerns shows others we are good team players. Just as in our faith, we know we cannot go through things alone, and we show our coworkers a glimpse of Jesus when we letting others take the floor instead of demanding it for ourselves.
Gary Blackard wrote "What Kind of Employee Would Jesus Be?" for Crosswalk.com, and his thoughts are both an encouragement and a challenge to us as employees too.
"Jesus was a man of integrity in everything he did," Blackard says. "The second principle is that Jesus understood that work had value with purpose and meaning. The third principle we can learn from Jesus as an employee is that God expects us to perform at our best in everything we do. … When we understand that we should not separate our spiritual life from our work life, we will begin to transform what we do into something that pleases God."
What do you think makes a great, godly employee? 
Publication date: July 28, 2016
Rachel Dawson is the editor of BibleStudyTools.com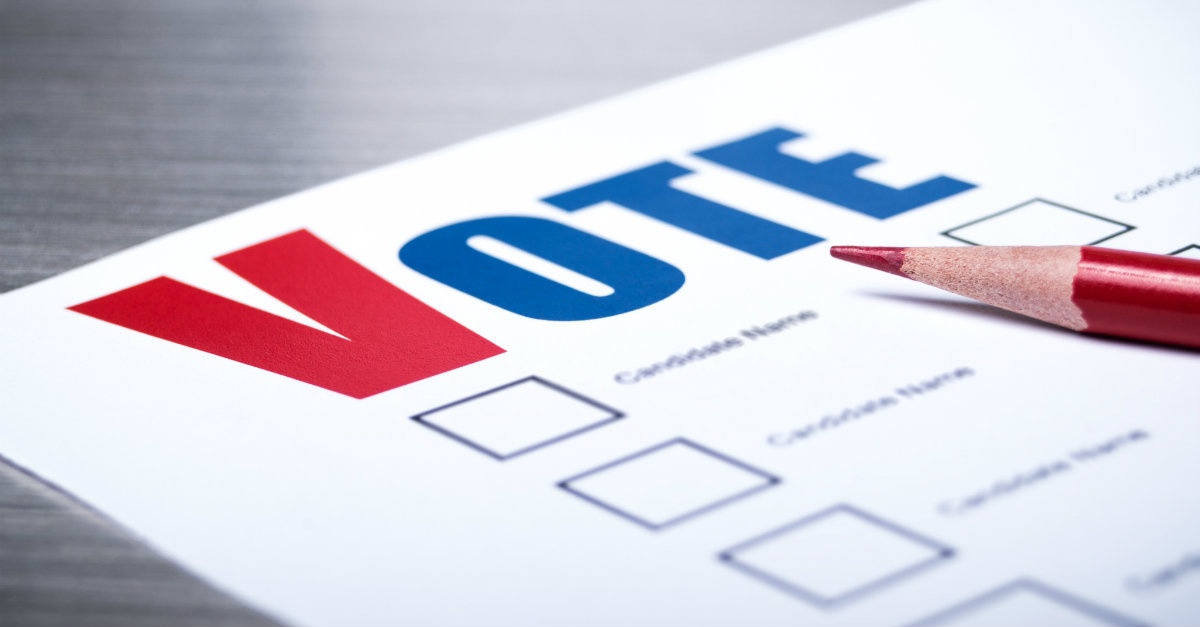 We all want a president who shares as many of our deeply-held beliefs as possible. Not surprisingly, most Christians would love to see a person of
faith
in the White House. 
It's easy to believe that if America had a president who upheld Christian principles, many of our problems would be solved. Just like many people during Jesus' time on earth, we are tempted to believe that God's Kingdom will be accomplished through human means. We forget that Jesus said "My Kingdom is not of this world" (
John 18:36
). 
Bradley gives some history as to why so many people believe having a Christian president would solve many of America's problems to begin with. America is a nation immersed in a Christian heritage. While much of that heritage today manifests itself as a kind of cultural Christianity, it is still a powerful driving force in politics.
As Rob Schwarzwalder of the Family Research Council
notes
, "But faith does have implications, real and compelling ones, for one's beliefs about and conduct regarding the kind of government we should have and the kind of culture we should be."
Politicians know how influential the evangelical or faith vote is, especially since the rise of the Moral Majority, founded by Jerry Falwell, Sr.
Bradley suggests this is why leaders--Christian and otherwise--go to such lengths to present political candidates as holding Christian faith and values. 
One such example of this is when Christian leader James Dobson
claimed that Donald Trump made a profession of faith
in Christ. Dobson later admitted this was not confirmed, but it goes to show how many in America have come to view Christian faith as necessary for a good political leader. 
Although this phenomenon is perhaps more obvious on the Republican side, many Democrats also recognize that faith is important to many voters. Democratic presidential nominee Hillary Clinton often talks about her Methodist faith and Clinton's newly-chosen VP running mate
Tim Kaine is a devoted Catholic
.
Bradley warns that, although a Christian president who is also qualified to handle issues of foreign policy and the economy is not a bad thing, when we as Christians become too caught up in making sure to elect someone who shares our faith, we lose sight of whose kingdom we actually belong to.
In "
10 Reasons You Should Vote with Your Faith
," Leith Anderson and Galen Carey go straight for the heart of the issue: "Our highest loyalty as Christians is as followers of Jesus. Our commitment to Jesus is ahead of our commitment to our country, our families, ourselves, and all others."
Jesus is not building His Kingdom through America's--or any other country's--politics; He is building His Kingdom in our hearts.
"Jesus' message was that the Kingdom of God had come and that borderless kingdom existed everywhere someone's heart was submitted to him," writes Bradley. "He wasn't interested in improving on broken earthly governments. Instead, he was calling people to draw people to his kingdom, to build his church—and that was done through the contrast of the two kingdoms, not by his followers taking control of the kingdoms of man."
So, as we ponder who to vote for this election cycle, as Christians we will hopefully consider the values of those we are voting for, but hopefully we will also remember that if a candidate who doesn't hold Christian faith is elected, this is not a blow to God's Kingdom. Let us be encouraged by remembering that God is not subservient to earthly kingdoms, but rather, He is building His Kingdom through His people and "the gates of hell shall not prevail against it" (
Matthew 16:18
).
Publication date: July 27, 2016
Veronica Neffinger is the editor of ChristianHeadlines.com