Wednesday, April 23, 2014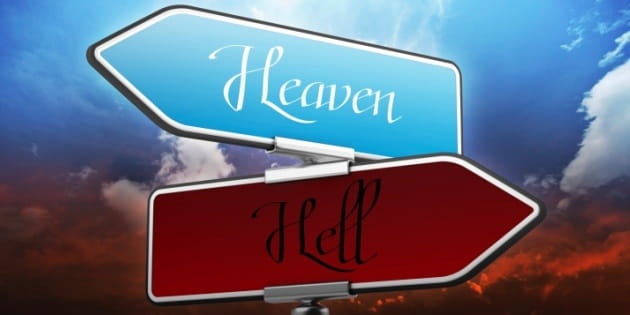 Heaven is big at the box office. Hell, not so much.
In a thought-provoking USA Today column, Kirsten Powers wonders aloud why we seem to hear so much about eternal bliss but not eternal judgment. Sony's faith-based drama starring Greg Kinnear "Heaven Is for Real" took in $22.5 million over Easter weekend. Contrasting this, Powers observes: "Books about euphoric visits to heaven rocket up the best-seller list, while those recounting bone-chilling sojourns to Hades languish. You might be surprised to learn they even exist."
In her article, Kirsten Powers cited a 2009 survey in which 74% of Americans said heaven is real, while only 59% believe the same of hell. She then asserts,
"But the Bible is quite clear. According to evangelical pastor Tim Keller, 'Jesus taught about (hell) more than all other biblical authors put together.' To cling to the idea of heaven and then ignore hell is curious."
Powers is also skeptical of near-death experiences, not unlike many evangelical Christians. Nancy Guthrie, for one, recently said stories like Heaven Is for Real are unhelpful and actually serve to diminish biblical faith rather than encourage it. No one is obligated to believe them. Guthrie's article We Don't Have to Read the Book or See the Movie to Know Heaven Is Real asserts that such stories elevate claims of supernatural experience over the substance of the Scriptures. She points out: "Jesus himself spoke [in Luke 16:19-31] of the uselessness of such testimony for generating genuine faith."
Randy Alcorn, who authored the book Heaven (Tyndale, 2004), expressed some reservations about Heaven Is for Real in a post that appeared here in May 2011, but also added:
"I certainly don't see a false gospel in the Burpo's account of Heaven. I rejoice that Jesus is portrayed as the only way to God, in keeping with John 14:6and Acts 4:12. I could have wished for a greater emphasis on confession of sin and repentance, but on major biblical issues I don't think [the book] contradicts Scripture. Yet on some details… I'm just… uncomfortable. I emphatically agree with the title: Heaven is for Real. Not because Colton Burpo [says he has] been there, but because the Bible says so."
Your turn. What do you think about the movie "Heaven Is for Real?" Why do you think more people believe in heaven than in hell?
Alex Crain is the editor for Christianity.com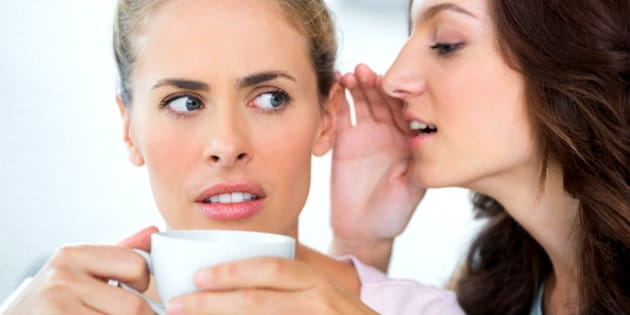 "I am a gossip," admits Callie Glorioso-Mays on Relevant. And not only has she been an offender, she's been the subject of nasty gossip as well. According to Callie, Christians have a gossip problem and need to do something about it.
"What is it that makes gossip so toxic to our souls? At its root, gossip is a manifestation of two elusive sins: pride and idolatry. C.S. Lewis, who called pride 'the essential vice, the ultimate evil,' wrote: 'A proud man is always looking down on things and people.'
Pride is like an unscrupulous marketing agency for our lives and abilities. Obsessed with presenting the best possible view of self, pride treats gossip as a necessary by-product in order to get ahead.
Along with this pride is idolatry, which reveals what we truly love and value. Martin Luther addressed idolatry saying: 'Whatever your heart clings to and confides in, that is really your God, your functional savior.' Gossip exposes our functional saviors as idols when we examine our real motives when gossiping."
She goes on to examine several idols that motivate us to gossip: superiority, retribution, and acceptance.
"These idols show that gossip not only destructive to other people's lives, but also to our own. Gossip is not an easy habit to curb, especially when it is so prevalent in our society and our Churches."
But if gossip is so prevalent in our churches, are we speaking against it with equal fervor? iBelieve blogger Brett Wilson doesn't think so. According to her article, Confessions of a Perpetual Gossip Girl, we do a sub-par job of cautioning each other against this sin.
"Of all thousands words we pass along to each other throughout the day, no one ever said that this was wrong. No one really preaches on gossip. Or tries to put an end to it.
Premarital sex? Sure. Murder? Absolutely. Gluttony? Yes, a total sin against body and soul. There are books, and sermon series and devotional guides to put an end to the spiral of these lifestyle choices.
But, why haven't we heard a word about gossip?
I have to wonder, though, if gossip has become so woven into the fabric of our lives and friendships that we hardly notice it anymore. Because at this point, I'm not even sure where regular conversation ends and where harmful chatter starts."
The grey area between conversation and gossip can be a rough one to navigate. Crosswalk author Kris Swiatocho tackles this fine line in an article discussing the differences between "gossip" and "venting." She starts off by explaining,
"We all have times when we need to vent. We simply need to share about things that are frustrating us, be it church, school, family or friends. Venting allows us to hear our own voice, hear the problem, and even work it out. Venting allows us to process the stress."
She goes on to caution that venting can turn to gossip when the focus turns to elevating ourselves, making ourselves look better, and causing someone else to look bad.
"When you start to tell someone about your church, your pastor, your boss, or your friend - what type of things are you sharing and why? Are you sharing a character flaw? Are you sharing a sin? Are you sharing something they did wrong to you? What is your ultimate goal in talking about them behind their backs? And to whom are you talking about them? Are you really sharing because they need prayer?"
Kris recommends prayer and discernment before venting to a friend – and a willingness to listen to the Holy Spirit if you start to toe the line of gossip.
According to Ephesians 4:29, we should let no corrupting talk come out of our mouths, but only such as it good for building up, as fits the occasion, that it may give grace to those who hear. Is gossip something you struggle with? Have you been burned by gossip and idle chatter? What wisdom do you have to share from personal experience with this common temptation? Let us know in the comments…
…But remember, no gossiping!
Debbie Holloway is the Family Life Editor for Crosswalk.com
Publication date: April 22, 2014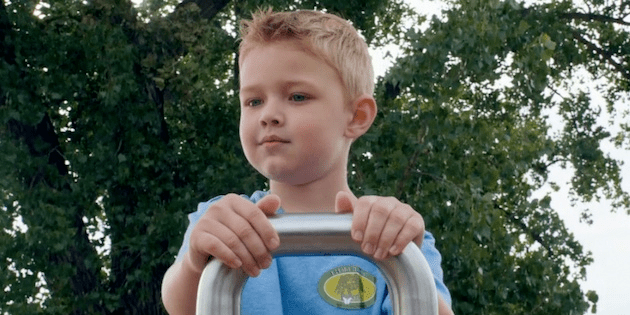 Heaven is for Real has soared to the top of the box office charts, beating out Johnny Depp's latest thriller to earn a comfortable spot in third place. The film, which was released just in time for Easter weekend, follows the real-life story of Todd Burpo, a Nebraska pastor whose son claims to have visited heaven during an emergency surgery. Since its release, Heaven is for Real has garnered an impressive $21.5 million – nearly double of what Depp's Transcendence earned the same weekend. Though the film's success is not entirely surprising, it has still produced great encouragement amongst Christian viewers. According to The Hollywood Reporter, the film could also attribute its strong performance to the Easter holiday,
"'It's really a terrific result,' said Sony's distribution chief Rory Bruer. 'And Easter was certainly a date that was in the wheelhouse of the film.'
"Easter weekend provided further evidence that 2014 is indeed the year of the Bible movies. Heaven Is for Realwas one of three such titles populating the top 10 chart. Noah placed No. 9 with $5 million for a domestic cume of $93.2 million, while God's Not Dead came in No. 10 with $4.8 million, pushing its total to $48.2 million."
All this spells good news for Christian audiences, who are perched to enjoy more faith-based movies as the year progresses. It also reveals a subtle shift in the way pop-culture has begun to perceive Christians. In the past, most media has portrayed believers as ignorant, judgmental, or narrow-minded, yet early reviews of Heaven is for Real have praised the movie for its authentic depiction of Christian families. Greg Kinnear, who plays Todd Burpo in the film, told Crosswalk's own Christa Banister that his experience as a father helped him reach a new understanding of his role.
"'Todd and I share one hat…we're both fathers. The rest of it is kind of new to me,' Kinnear shares. 'But when I read the script, I thought it captured the struggle in a genuine way. I suppose there's a version of the movie where the son says 'Hey, I went to heaven,' and his dad high-fives him, and they roll credits. But that's just the starting point for Todd's own questions. It's interesting because in movies, you'll hear the gravelly voiced narrator say 'One man will learn that everything he knows is wrong!' And they'll cue the violins. But this [Heaven is for Real] is actually the reverse. Instead of coming from the negative into the positive, this man's son is telling him that everything he's been talking about is real. So Todd's questioning comes from a place not of what you think is true, it's that it is true, and he has to readjust to that.'"
Along with Kinnear, the movie stars Kelly Reilly, Thomas Haden Church, Margo Martindale, and Connor Corum as Colton Burpo. For more information regarding Heaven is for Real, check out Crosswalk's Movies Channel, or read through one of our feature articles which take a closer look into the film and its actors.
*Ryan Duncan is the Culture Editor for Crosswalk.com
**Published 4/21/2014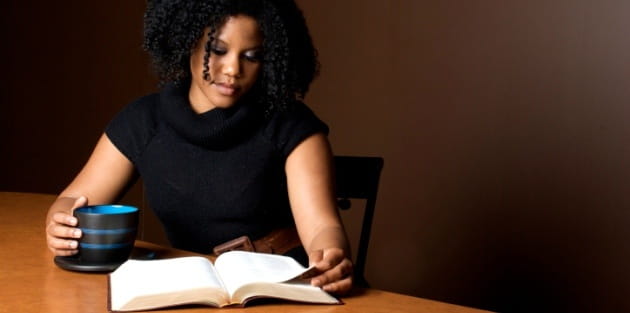 If someone were to ask you, "How do you begin studying the Bible?" would you know how to answer? Would you be able to explain how to analyze and interpret a chapter, to look at the historical context and setting of the book containing it? Would you be able to explain how to use the cross-reference system found in many Bibles? Have you, on your own, ever sat down and tried to make sense of an entire book of Scripture without the aid of sermons, internet articles or other books?
In my childhood and early years as a Christian, I had no idea how to do the above things. I put a lot of weight on what my pastor said and on the spiritual living books I read, but I didn't really know how to study the Bible on my own. Sure, I would read small sections of the Word and copy down verses that really stood out to me and even memorize some of them, but any interpretation and application of the Scriptures was given to me by trusted spiritual leaders; I didn't know how to seek it out for myself.
It wasn't until later in my Christian life that I was finally given the tools to study the Word of God on my own, to drawn my own conclusions about what Scripture said and to modify or correct those conclusions as I discussed them among other faithful believers and as Scripture revealed a better interpretation.
My early lack of understanding on how to study the Bible is not an uncommon problem. As Jen Wilkin notes in her recent post, The Assumption We Cannot Afford, there is a terrifying trend in our local churches in which in the Body of Christ has no idea how to interact with the Word on their own. She writes:
Church leaders, I fear we have made a costly and erroneous assumption about those we lead. I fear that in our enthusiasm to teach about finances, gender roles, healthy relationships, purity, culture wars, and even theology we have neglected to build foundational understanding of the Scriptures among our people. We have assumed that the time they spend in personal interaction with their Bible is accumulating for them a basic firsthand knowledge of what it says, what it means, and how it should change them. Or perhaps we have assumed that kind of knowledge isn't really that important.
So we continue to tell people this is what you should believe about marriage and this is what you need to know about doctrine and this is what your idolatry looks like. But because we never train them in the Scriptures, they have no framework to attach these exhortations to beyond their church membership or their pastor's personality or their group leader's opinion. More importantly, they have no plumb line to measure these exhortations against. It never occurs to them to disagree with what they are being taught because they cannot distinguish between our interpretation of Scripture and Scripture itself, having little to no firsthand knowledge of what it says.
And they've been in church for years.
Why do you believe what you believe? I think there are many, many Christians with incredibly deep convictions who may never have once opened their Bibles and read what God has to say about those convictions. They simply believe something to be true because a parent, pastor, Sunday school leader or book told them. We (myself included) often elevate the teachings of our local church leaders, celebrity pastors and best-selling books above the Word of God itself. That should not be. It is dangerous ground to tread that, unchecked, leads to the words of man becoming unquestioned interpretations of the Word of God.
Of course, our church leaders and their sermons and books are incredible resources which I believe can and are used fruitfully for spiritual growth. But spending time wrestling with Scripture on our own should be paramount. And knowing how to spend time in the Word should be a lesson taught in every Christian church and a priority of every Christian leader to pass on to those whom God has given them to lead.
As believers, the importance of being able to read and understand what our Bible says should be of utmost importance. And church leaders, if you haven't made it a priority to teach your congregants how to read the Word, do so. As Jen says, it requires resolve, but the reward is great.
Looking for a place to start learning how to study the Bible? I agree with Jen, that giving you a link to a reading plan isn't sufficient. But maybe you can take a few of these resources to a trusted leader in your church or your Bible study and begin to unpack how to study God's Word.
John MacArthur's article, Simple Steps to Solid Scripture Study is a helpful 5 step process for reading a passage of Scripture.
This article from Kay Arthur is a good intro on Inductive study- a method of reading the Bible that helps you observe, interpret and apply what you are reading in the Scriptures.
This article from Charles Swindoll has some great question to ask yourself as you study the Word (what are the promises in this passage?, what are the commands?, etc.).
Finally, this article from Alex Crain is a helpful guide to getting into the Word and then what to do with what we've just read.
Kelly Givens is the editor of iBelieve.com.
Example: "Gen 1:1" "John 3" "Moses" "trust"
Advanced Search
advertise with us