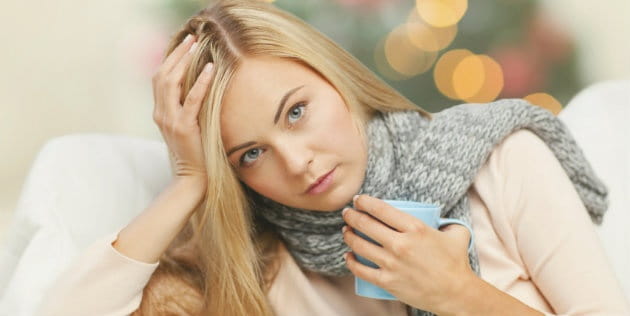 Last year's holiday season was rough for Lisa-Jo Baker, she admits in her blog post When Your Holidays are Having a Hard Time Keeping Up With The Joneses.
"I've seen the pictures. The perfect tree, the perfect mantle, the perfect advent calendar countdown experience for the kids. In the past it has made me look around our house with dissatisfied eyes.

I've worried about what I am not giving my kids. And then I've worried about giving them too much. I've swallowed down the impulse to rush around instituting a rash of new family traditions that seem to make other families so happy and fulfilled. I don't bake or quilt or have the time or real desire to make an advent calendar from scratch. I am not a photographer or a crafter. But I've compared nonetheless."
Stuck in an endless cycle of comparison trap, dissatisfaction, and weariness, she knew she needed to re-focus on the breathtaking simplicity of the Christmas story, of the advent season.
"[T]his year I've breathed better.

Because I am deliberately remembering.

I am making the time to remember whose I am, rather than who I don't compare to.

I remember that my expectations are not important to the God who came to us wrapped in the unexpected vulnerability of a baby. His expectations are what matter.

I am readjusting my sights. I am shifting my vision. From me to Him. From my perspective to His.

I see this life we have differently when I see it through the eyes of the One who gave it to us."
iBelieve.com blogger Asheritah Ciuciu shares a similar poignant moment that helped her let go of the "avalanche of advice on how to stay fit during the holidays, how to save money during shopping, and how to peacefully navigate family get-togethers without starting world war three."
"[I]n the midst of it all, I feel a gentle tug at my heart.

Come here.

I'm busy, Lord. Don't you see my list is a mile long?

Put it down. Come to Me.

I wish I had time. Really, I do. But things don't get done by themselves.

Trust Me. All will be well. Just come.

*sigh* Ok. I'll come. But I only have five minutes.

Leave the phone behind. Turn off the computer. Just BE with Me. Be still. I long to spend time with you. I want you to leave your burdens here. Quiet your soul. Come out of the rush of your day to just. Be. Still.

Cautiously, gingerly, I tiptoe my way to the throne of grace and gently lay my head on His lap.

And the commotion stills."
Asheritah is discovering advent this year with Unwrapping the Names of Jesus: An Advent Devotional. Lisa-Jo is going through Ann Voskamp's Unwrapping the Greatest Gift: A Family Celebration of Christmas with her children, and lighting one candle each day in December.
Cara Joyner, another iBelieve blogger, is laying down three ground rules for herself this Christmas season:
Be honest
Love your budget, and
Unplug and build memories, not snapshots.
She writes,
"Give yourself and those you love one gift this holiday season – your presence. Slow down. Keep it simple. Invest in experiences. Love the gift God has already given you, because as we all know, it is more than enough."
How is your heart feeling leading up to Thanksgiving, advent season, and Christmas? Have you struggled with the Christmas comparison trap also? Don't forget to read more encouragement from Crosswalk's special channels on Thanksgiving and Christmas!
Debbie Holloway is the Family Life editor at Crosswalk.com
Publication date: November 26, 2014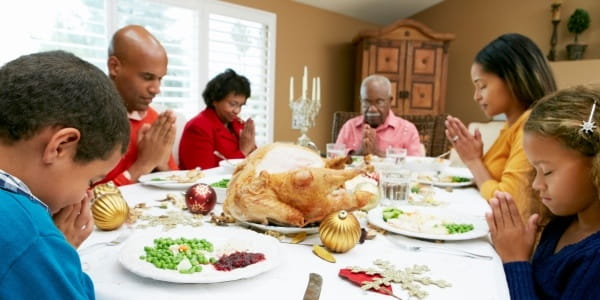 "Thanksgiving may be the last religious holiday still widely celebrated for its true meaning. While our post-Christian culture has all but divorced Christmas from the Incarnation and Easter from the Resurrection, this last holdout—this simple ritual of gratitude—is still hanging on."
-Jayme Metzgar: "Here's The Difference Between Feeling Thankful And Thanksgiving"
As we celebrate the Thanksgiving holiday, it's easy to become busy with all there is to do. Yet when we finally slow down and count our blessings, keep in mind what Jayme Metzgar points out in her article at The Federalist: it's not really thanksgiving to just feel thankful. (Sorry, Oprah.) As admirable as it may be to routinely practice the habit of gratitude, genuine thanksgiving requires an object. It requires someone to whom we are thankful.
Metzgar writes: "While gratitude based on temporal things will eventually fail us, thanksgiving is an act of communion with the eternal God. As such, it anchors us to something that will last forever."
The early settlers of Plymouth Plantation, indeed, rejoiced over their good harvest. But material blessings weren't the source of their gratitude. Historian Tracy McKenzie writes of them...
When the Pilgrims thought of themselves as "pilgrims," they meant that they were temporary travelers in a world that was not their home. This is clear from the context in which Governor William Bradford used the term in his famous history of the colony, Of Plymouth Plantation. Toward the middle of book one, Bradford movingly described the departure from Holland, as the members of the Leiden congregation who were leaving for America said goodbye to the friends and loved ones remaining behind. With "an abundance of tears," Bradford wrote, the group left "that goodly and pleasant city which had been their resting place near twelve years; but they knew they were pilgrims, and looked not much on those things, but lift up their eyes to the heavens, their dearest country, and quieted their spirits."
Your turn: What about you? Are you merely feeling thankful this Thanksgiving, or can you give thanks to the One from whom all blessings flow?

Alex Crain is the editor of Christianity.com.You can follow him on Twitter @alex_crain.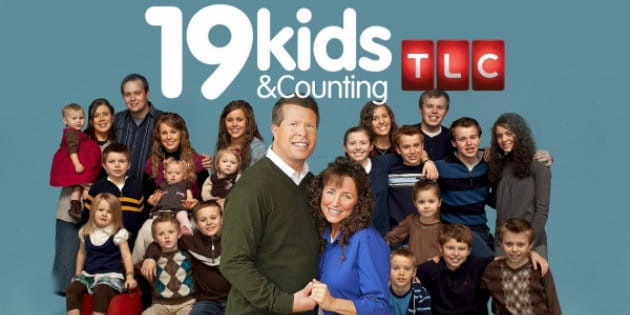 Most people recognize Jim Bob and Michelle Duggar from their TLC reality show, 19 Kids and Counting. As the name suggests, the series follows the Duggar parents and their 19 children – nine girls and ten boys (including two sets of twins), all of whose names begin with the letter "J". 19 Kids and Counting has seen no small amount of success in recent years, playing over eight seasons with a number of public appearances for the family. The Duggars themselves have also enjoyed a modest amount of fame in conservative circles. Their natural charm, and emphasis on the importance of family, have made them a role-model for Christians who support the ideals of traditional marriage.
Unfortunately for the Duggar Family, not everyone is smitten with their lifestyle. In August a petition was launched demanding TLC take the Duggars off the air. At the moment, the document has garnered about 120,000 signatures. In response to this attack, conservative leaders are urging Duggar fans to step forward and defend the family. According to CharismaNews, support is be led by a number of conservative religious figures,
"This includes TV stars David and Jason Benham, former Fox Newscontributor Steven Crowder, American Family Association President Tim Wildmon, Media Research Center Vice President Dan Gainor, radio talk show host Alice Stewart, Father Shenan Boquet of Human Life International and American Thinker deputy editor Drew Belsky."
"'The world needs more families like the Duggars to be featured in media, not fewer,' said Father Boquet. 'Their joyful, selfless and sacrificial love for one another has warmed millions of hearts, and has certainly caused untold numbers to reconsider their decision to live in an intentionally sterile marriage.'"
Charisma also outlined a way for concerned readers to take action. It reported a Tweetfest, under the hashtag #DefendtheDuggars, and called on conservative Christians to take a stand for the American family. It also provided a link to a petition endorsed by the AFA,
"'Rather than being extreme, the Duggars represent the majority of people in state after state who have stood up for the traditional family,' says the petition. 'The real extremists are those who are demanding that a TV network penalize America's beloved family because they support the truth about family, which they have always expressed in a loving, compassionate fashion.'"
To learn more about the Duggar family, just check out the following articles found on Crosswalk and Christian Headlines. To share your own thoughts on the petition, or the future of 19 Kids and Counting, please comment below.
*Published 11/24/2014
**Ryan Duncan is the Entertainment Editor for Crosswalk.com