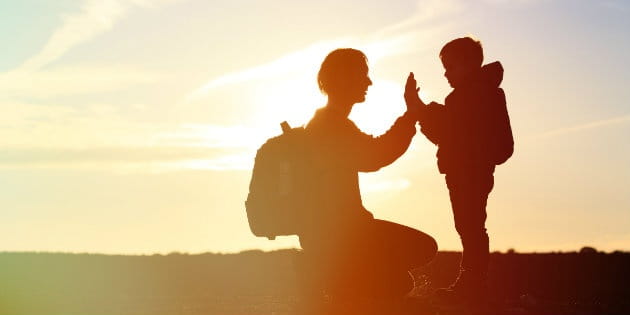 Have you ever lost it with your child, yelled when you shouldn't have, or overreacted to their bad behavior? All parents have at some point, and most of the time this occurs when parents are stressed or pushed over the edge by their child's sinful behavior … which means sometimes we respond to sin with sin. Have you ever asked your child to forgive you after responding too harshly?
David Mathis, author and executive editor for desiringGod.org, has written an article for desiringGod titled Ask Your Child to Forgive You. Mathis remember as a child when his father asked him for forgiveness. His father had overreacted to something Mathis had done, and this really made an impact on him as he knew and recognized that he had sinned first and was in the wrong. He says this about his father,
"He began owning the fact that even his child's bad behavior was no excuse for a sinful response. He was learning first to recognize and admit his own sin, and remove the adult log from his own eye, in order to be a more careful and patient remover of the childhood speck from mine."
Sometimes asking for forgiveness from your child may feel like giving in or even that it will "reveal a chink in the armor of parental authority," as Mathis writes. Mathis doesn't find this to be the case and explains the difference between talking down to your child vs. talking to them on their level:
"When I come down on them, with all my adult emotional weight, they can be crushed so easily. But when I come down to them, and stand with them in owning my own sin and recognizing my need for Jesus's ongoing rescue, then I'm not only modeling repentance before them, but I'm also living the authentic Christian life myself, rather than letting parenting be an excuse for hypocrisy."
Don't expect to be the perfect role model for your children or even the perfect disciplinarian … because that won't happen. We are not perfect; therefore, our behavior is not perfect. Parents can do more good for their children by recognizing their own flaws and pointing their children to the only one who is flawless, Jesus Christ. By asking your child for forgiveness when you overreact, you can explain to them that we are all sinners but Jesus came to forgive our sins and He taught us to forgive one another. Asking for forgiveness helps crush the myth that we can ever be good enough for God's grace.
Mathis points out 3 lessons he's learning while trying to love his sons in light of his own sin:
1. God is not just working through you as a parent, but on you.
Mathis relays, "Being a parent doesn't mean that I've graduated from basic Christian growth, but likely that I've entered one of the most important seasons." If you ever think you've graduated from Christian growth, go ahead and start again from the bottom … we're never done growing and humility is a big part of growth. By your humility and focus on Christ, your children will start to understand what it means to be a sinner, what it means to be forgiven in Christ, and what it means to walk faithfully with God.
As you are walking with your children through their development, God is walking you through spiritual development. All children sin against their parents, and all parents sin against their children … but "the question is whether we recognize and confess our sin, and ask our children for forgiveness. Far too few of us are ready to do this," as Mathis states.
2. True confession is heartfelt, not Forced.
Mathis expresses,
"But genuine confession isn't results-oriented. It rises from an awareness of the God-belittling ways we have treated our children and from sincerely grieving our failure to live up to our calling. We recognize that we have misrepresented God. He is gracious and merciful; I have been ungracious and exacting. He is slow to anger; I have been short-tempered, erupting in anger at my child's disobedience. He is abounding in steadfast love and faithfulness; I have been stingy and unreliable."
3. A good apology doesn't end with "but."
After you apologize and ask for forgiveness try not to bring the conversation back to "but you did this," "but when you," or "but you really need to." Mathis advises, "The most meaningful conversations with our kids are the ones in which we can confess our own weakness without then turning and putting it back on them."
Apologizing to someone is not weak … but it shows our weaknesses and our recognition of sin to those whom we ask forgiveness from. Mathis concludes,
"Yes, apologizing does show our weaknesses — in exactly the way our children need to see them. We "mature" parents do not stand with God on the other side of some great divide far away from our sinful children. We stand with them as sinners, still desperately and consistently in need of God's grace and his power for change."
To read David Mathis' article in full please visit desiringGod.org.
Ephesians 4:32 "Be kind and compassionate to one another, forgiving each other, just as in Christ God forgave you."
Related article:
How to Forgive Someone Who Isn't Sorry
Related video:
iBelieve.com: How can we be more intentional while spending more time with our kids? - Nicole Unice from ibelievedotcom on GodTube.
Publication date: June 27, 2016
Liz Kanoy is an editor for Crosswalk.com.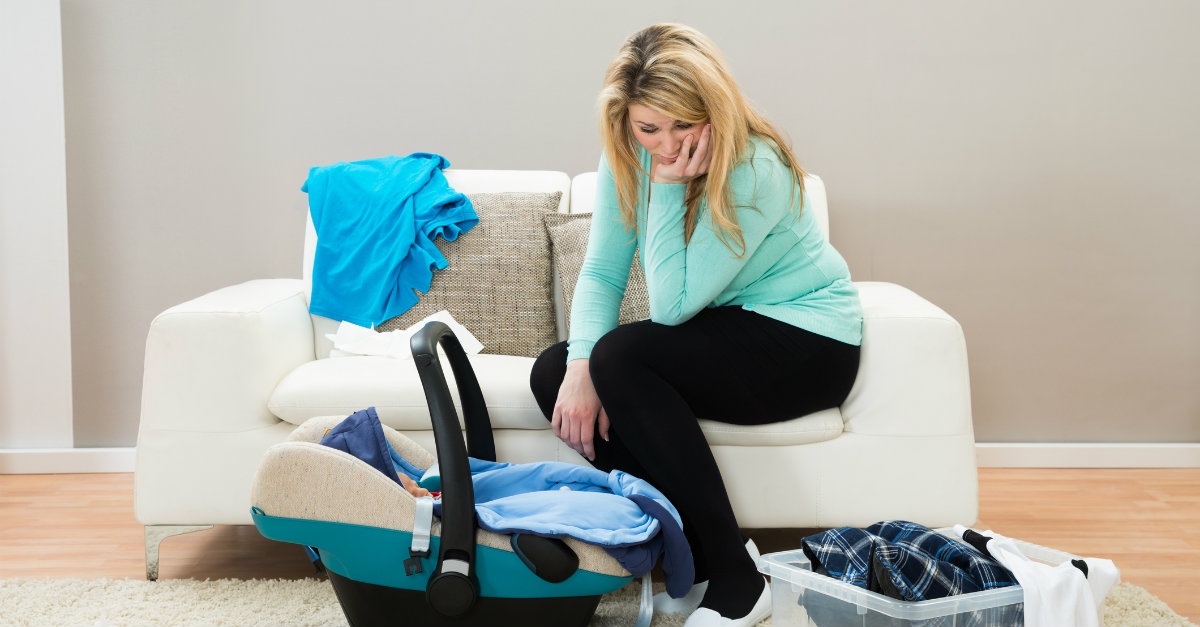 For someone who is not a mom, I have read a TON of articles about
parenting
. I know it will come in handy one day, so I store the information in a little corner of my brain, ready to pull out when the time comes. I've read about everything from discipline techniques to teaching children gratitude.
Baker writes that motherhood can be so tiring that getting out of bed requires strenuous effort. It can be so lonely that you feel invisible because no one told you that they loved you today. And motherhood can feel like an endless cycle of messing up and wanting to start over.
She says, "There is so much you will get wrong… It's OK to just accept that at the beginning. Or better yet, in the middle. It's OK to just accept all the many times you're going to need to start over."
Motherhood is confusing. Sometimes you think you have the answer, but a little research says otherwise. Then the opposite can happen and all the parenting books are wrong about your child.
Baker writes, "You don't know what you don't know when you're a new mom… And then it turns out you don't know a whole host of new things when you're a ten year old mom… What I know is that it's OK to make mistakes. It's important to keep learning. And that the kids love hearing about what the journey has been like. Because they don't remember most of it. They love when I fill in the gaps… They love hearing all of it… Even the things I thought I got wrong."
This is the one thing all first time moms must know: Those moments of stress and uncertainty can lead to beautiful moments later, if you let them.
As children grow, the spilled cereal messes will disappear (for the most part), and they won't need mom to help tie their shoes and put on coats. You might be able to read a book without interruption for 30 minutes, or watch a whole TV show.
But there will still be messes and mistakes. There is only one Perfect Parent and we are not Him. But know that your children don't need you to be perfect. They only need you to be present, in the mess ups and the tender moments.
Baker says, "So I'm better at stepping over the mess of today because who knows what kind of beauty it will show up as tomorrow."
It comes down to granting yourself the grace you would for another.
In the Crosswalk.com article "
Are You Mothering with Grace?
" contributing writer Sarah Coleman says,
"Parents just want to do what is best for their children. I often find myself second guessing, longing for the gift of hindsight before making decisions. You feel as though everyone scrutinises your parenting ability, from relatives and friends, to complete strangers. Jesus did not enter into discussion as to whether this child's parents were at fault. Neither should you.
"Things happen. In this world you will have trouble. Stop looking for someone to blame, or taking blame upon yourself. Instead, allow the power of God to manifest in your situation. I don't know why things go wrong, but I know God longs to show himself strong. When you find yourself feeling condemned or disappointed, pray that God's power will manifest."
"I don't mean to say that I have already achieved these things or that I have already reached perfection. But I press on to possess that perfection for which Christ Jesus first possessed me. No, dear brothers and sisters, I have not achieved it, but I focus on this one thing: Forgetting the past and looking forward to what lies ahead"
(
Philippians 3:12-13
).
Carrie Dedrick is an editor of Crosswalk.com. When she is not writing or editing, she can usually be found teaching dance classes, running marathons, or reading with at least one adopted dog on her lap.
Publication date: June 24, 2016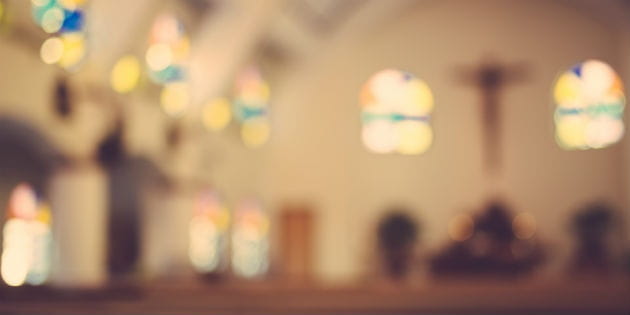 As a journalism major in college, I became familiar with the term "burying the lede." Essentially, it means that you begin a news story with unessential information, thus hiding the really important part and making readers have to work to figure out the point.
It's a term that applies to writing primarily, but it's also something many churches have become experts at in their worship gatherings.
The important thing is the Gospel, that Jesus came to die for our sin and offer us the gift of salvation, yet that often gets buried under so many less important things in our church services.
Jared C. Wilson asks "Is your worship service upside down?" in his latest piece for The Gospel Coalition, and I'm again reminded of a journalistic principle. We were taught in school that the best way to structure a new story was through using an inverted pyramid with the most important information taking up the most space at the top (the classic who/what/where/when/why/how) followed by other important details, and lastly, any other general background information.
This, to me, makes sense. The most important information should be the bulk of our message, with everything else following in decreasing amounts afterward, but that's often the opposite of how churches share the Gospel.
Our church services should be welcoming to believers and seekers alike, yet often they are targeted at those who aren't in a committed relationship with Christ yet. We want to reach them, but in doing so, Wilson argues that our worship services "actually turn the biblical shape of evangelism and mission upside down."
It's like we flip the pyramid and put the little details at the top, and keep all the important truth hidden at the bottom, even though it should matter most.
Here are three ways Wilson explains our church worship gatherings may be off track:
"Emphasizing feelings before and after doctrine." I know many people who view religion and church as legalistic, cold, and strictly informational. I (thankfully) grew up in a church that made faith about a relationship with Jesus and therefore felt inviting and loving to me. The danger in making church all about feelings, though, is that we lose the theological truth of who Jesus is and what it means for our lives as believers. "Feelings about God detached from knowledge of God tend to reveal more that we are worshipers of feelings, of ourselves," Wilson says. "Just as serious, perhaps, is the problem of expecting lost people to sing songs about their feelings about a God they don't believe in. Too many of our Sunday morning worship sets get the cart of affections before the horse of belief."
"Giving lost people religious homework." I often find practical applications in sermons to be helpful, but I realize that it's because I'm a practicing Christian that I find these practices to be meaningful. They give me a way to put my existing faith into direct action. If a seeker is coming to church to learn what this whole faith thing is about and they are bombarded with assignments to take into their daily lives though, it can feel like Christianity is all about the to-do list. "In the seeker-oriented teaching, however, we direct a steady diet of how-to at people who have yet to receive a heart of want-to," says Wilson. "It's a little strange to make sure the dominant thing lost people hear in our church service is a list of things to do rather than the thing that's done!"
"Offering a gospel invitation after a legal message." If you've just listened to a pastor preach on all the things the Bible commands and instructs, it's understandable that the last thing you want to do is accept Jesus into your heart. "The Bible assumes the kind of obedience to God that pleases God comes after our heart has been changed by grace," Wilson says. "Simple religious behavior modification doesn't glorify God; it glorifies self. If we preach a sermon on behavior modification and then try to invite people to receive grace, it seems disjointed, strange. It's like you've suddenly changed the subject." He explains that our doing flows out of our being, so who we are in Christ should come before what we do for Christ and in Christ. See how we often flip this?
The important part of this story is that Jesus came to earth as God-made-man, He lived a perfect life among us, and took our sin and shame to the cross where He died for our sake, rose again, and made a way for us to live in eternity with God the Father. When we bury that lede under emotions, feelings, to-do lists, and legalism, we are doing it all backwards. We should confidently proclaim the truth of who Jesus is and what He has done, and let the rest follow.
He is most important, and when we put Him first in His rightful place in our worship, there's nothing upside down about that.
Publication date: June 23, 2016
Rachel Dawson is the editor of BibleStudyTools.com