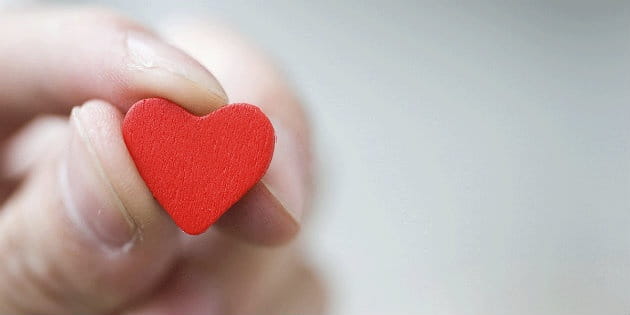 Emily P. Freeman on her blog Chatting at the Sky is re-thinking the familiar 1 Corinthians 13 passage on love. She recollects,
"I was prepared to recite a list of all the adjectives describing what love is, but instead I heard the words as if for the first time. In the entire chapter about love, it only provides two words for what love is – patient and kind. Aside from those two words, everything else in those verses is either what love isn't, what love doesn't do, or what love does."
Then she quotes the familiar verses:
"Love isn't jealous, love does not brag and is not arrogant, does not act unbecomingly; it does not seek its own, is not provoked, does not take into account a wrong suffered, does not rejoice in unrighteousness."
Freeman struggles with seeing this unfailing portrait of love in her day to day life, she admits, especially when faced with the horrors of the world. She goes on to write:
"Sometimes I want love to be whatever I want, whatever I think sounds nice today. But love is specific, spelled out here in the middle of 1 Corinthians. And I know these descriptions of what love is, what love isn't, what love does and doesn't do are true because when I am loved for real, the love works. It doesn't fail."
Have you ever thought of something in a new way, and allowed your perspective to change on it? Have you seen evidence of real love because it works the way 1 Corinthians 13 says love is supposed to work?
In his new book Never Fight Again…Guaranteed, Crosswalk author Dr. David B. Hawkins insists that relationships fail and fracture for the same reasons over and over again. We might be tempted to assume our marriages are doomed to horrible arguments and mediocrity, but he contends that if we work to eliminate harsh words and power grabs, grace and love (1 Corinthians kind of love) can start to define marriages.
Christian musicians Matt Carter, Joey Svendsen, and Toby Morrell (of the band Emery) also took a plunge into new territory, even in the face of much skepticism, with their blog and podcast project called Bad Christian. They were convicted that true Christian love is displayed in honesty, openness, and in fellowshipping with and reaching people of all beliefs, not just people within our own Christian bubbles. Morrell shares:
"We don't want to be heroes, or 'oh that band is really cool.' I mean that feels great, but that's also, if you think about it…pretty surface level, and we want people to see us as real people with real problems who make real mistakes, and say funny jokes or sometimes are even inappropriate…and that's ok because that's the human experience."
Emily Freeman ends her article with these words:
"Love is personal. Love is relational.
I get it wrong, blame others, forget to listen and fail to see.
But Christ moves me not to push but to lead; not to force, but to invite; not to tell but to listen.
Bear, believe, hope, endure.
May it be so in us. May it be so in me."
What do you think? How has 1 Corinthians 13 influenced the way you love others around you? Do you find it easy to recognize true love from others by the characteristics listed in the passage? Share your thoughts below!
Debbie Holloway is the Family Life Editor at Crosswalk.com.
Publication date: August 29, 2014
Thursday, August 28, 2014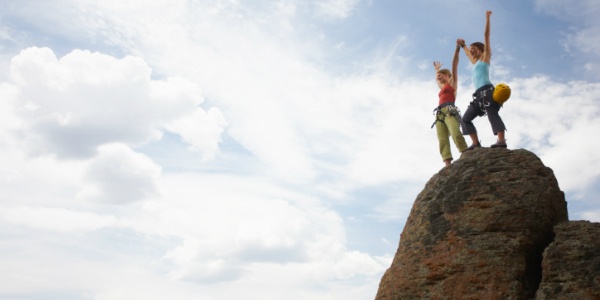 What keeps us stuck in bad circumstances? Whether it's a bad job, financial problems, addictions, unhealthy relationships, or maybe even something as minor as a bad attitude we can't seem to shake—when we're in the midst of these problems, it can often seem like there's nothing we can do to pull ourselves out of them. Have you ever felt powerless in the face of situations like these? And is there something we could be doing differently to change our lives, even when our circumstances seem unchangeable?
Allison Vesterfelt thinks so. In her latest article, The Real Reason You Feel Powerless to Change Your Life, she looks at five habits we need to quit in order to make change in our lives.
1. Saying "yes" when you mean "no." Allison writes, "Any time we say yes when we really mean no—whether it's to an addiction, an obligation, a function, a committee, a non-profit, an event, a good cause, or a bad habit—we give away a little bit of the power we have to shape the life we want."
Are you saying yes when you should be saying no? Nicole Unice and Lysa TerKeurst have both shared great advice on how to say no without feeling guilty, and why it's important that we know how and when to say no.
2. Giving into compulsions. "Compulsions are decisions we make without thinking," Allison explains. "These are the things we know aren't good for us—and if we stopped to think about them for a second, we wouldn't do them—but we don't stop to think about them, so we do them anyway." When we give into these compulsions over and over, we're sacrificing our power to change our situation.
3. Taking the easy way out. "Every time we take the easy way out," Allison says, "we surrender to a reality we don't ultimately want. The easy way out is never as easy as we want." If there's some unresolved tension or conflict in your life, it may be hard to work it out, but it's worth it to resolve a problem and move forward in your life. Listen to the Spirit's prodding—if there's a tension God is asking you to work through, do the hard work of working through it.
4. Worrying about others more than yourself. Allison believes that thinking too much about what matters to others and not enough about our own wants, needs, thoughts and ideas can sacrifice an important part of ourselves. "There's nothing wrong with caring for others. But if we care for others at the expense of caring for ourselves, we sacrifice the power we've been given to shape our lives and ourselves." Of course, the pendulum can swing the other way—where we think too much of ourselves and not enough of others. Balance is key.
5. Living in fear rather than love. Fear steals our ability to love, Allison says. And that steals our ability to take control of our own circumstances. "Anytime we surrender to the notion that we have no power, we abandon the great power we have."
Brett Wilson's latest blog post illustrates this point perfectly. She's been wrestling with the fact that while many of her peers are getting married and having children, her life has looked largely the same for the past several years. She's felt restless and impatient—which she finally realized was a direct result of fear.
"I've been living as though if these things--marriage, children, wedding days, world-changing jobs, life-changing moments-- didn't in my life right now, today, last month even, that they would never happen.
It became a habit to drag, drop, cut and paste the items on the twenty-five year-old checklist I thought I should have accomplished by now. And it was making what should be a joyful season a complete struggle.
If I kept living this way, there would always be a reason to fear. There would always be a reason to be jealous of others. The more afraid I was that I'd never make it to where I think I should be, the more likely I was to make rash decisions.
The more likely I was to be...bitter.
Thankfully, there are people in my life willing to call me out. And to show me what it means to rejoice with those who are rejoicing. And staying in their own lane when it comes to their own life story.
They're showing me what it means to live without fear. Without bitterness. With hope for tomorrow and eyes to see the good transpiring in the here and now. Even if it seems like I'm waiting a little bit longer than everyone else to get started."
So, is there something in your life that you think is unchangeable? A good place to start would be in prayer—asking God to give you His strength to tackle your problem or situation. Then, take steps of faith—start living in love rather than fear, and begin to do the hard work that may be necessary to make change in your life.
Kelly Givens is the editor of iBelieve.com.
Wednesday, August 27, 2014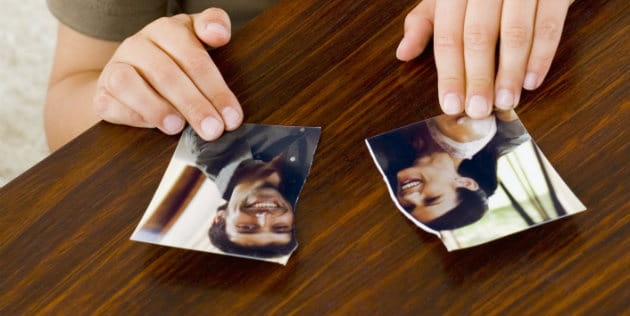 Rhett Smith is a marriage and family therapist, and has seen his fair share of families fall apart. Even though working with couples can be incredibly rewarding and beautiful, he writes, it's painful to watch when marriages crumble right before his eyes. In Smith's Relevant Magazine article "3 Misconceptions Christians Have About Divorce" he shares misguided thoughts common to Christians dealing with divorce or watching it from an outside perspective.
The first myth is that true Christians don't get divorced. Smith writes that even though we may live under the assumption that something is broken or faulty in the faith of the divorcee – it's just as often another example of the broken and sinful world in which we live.
"Marriages are not exempted from the destruction of this world, even if two faithful Christians are a part of it. People who go through a divorce are not worse or less spiritual than any of us. We have all entered into relationships and decisions that have fallen apart and destroyed the lives of people around us.
In many ways, the falling apart of a marriage is a reminder not of some judgment we need to place on that couple or person, but rather of the brokenness we find in our humanity together and the grace of God to bring new life out of it."
Unfortunately, we see that Christians fail each other just as regularly as non-Christians. Whether it's pastors who fail to preach about and against domestic abuse, or spouses who cheat, marriages (Christian or not) face many obstacles and hurdles to overcome
Another myth Smith finds prevalent is that once you're considering divorce, it's already too late. Not so, he insists.
"I have had the honor of watching marriages that seemed destined for divorce be transformed."
Crosswalk.com is full of transformative stories of Christ restoring marriages that seemed beyond saving. Justin and Trisha Davis discuss rebuilding their marriage and learning to forgive each other after an affair. All-star baseball player Darryl Strawberry and his wife Tracy share their testimony of how Christ helped them overcome insurmountable obstacles. Dr. David Hawkins, marriage counselor and weekly contributor to Crosswalk, shares many stories of how couples overcome huge difficulties in marriage, like addiction.
The final myth that Smith points to is that many Christians believe that living in a destructive marriage is better than getting a divorce.
"Just because you are not divorced does not mean that your marriage is glorifying to God. Don't just co-exist in a poisonous, unhealthy, potentially dangerous marriage for the sake of not divorcing. What God desires is that you thrive in marriage that is glorifying to Him. Take the steps to do that by reaching out for help."
Crosswalk author Elisabeth Klein came face to face with this reality when her difficult marriage of almost twenty years finally ended in her husband filing for divorce. After years of trying to preserve her marriage in an increasingly abusive home situation, she now writes words of hope and encouragement to other women struggling with difficult marriages, or living the chaotic aftermath of divorce.
In her article You're Going to Be Okay: An Open Letter to Daughters of Divorce or Separation, Klein writes:
"I know this is a very difficult time in our family. Trust me, I know. I know that everything feels shaky and uncertain. And I know that you are probably feeling everything from scared to angry to wounded and betrayed by the two people you thought would never hurt you. Can I tell you I'm sorry? I'm sorry for failing in the one relationship that was supposed to be your model for your future. I am sorry that my weaknesses are causing you pain. I hope you'll see one day that in my choices and decisions always, I've always had your best interest in mind. I am truly doing what I think is right. But I know it still hurts. A lot…
…I know we didn't see this coming…we wouldn't have planned this for our family. But darling girl, we will be taken care of by a Heavenly Father who cares about every detail of our lives and our hearts. Hold onto his hand, and he will hold you close."
Smith ends his article by sharing,
"If you have been through a divorce, know that God does have a plan for you. God's plan and hope for our lives is often birthed out of our seasons in the wilderness where we have encountered brokenness, destruction and suffering. If you are in the wilderness suffering from divorce, know that God is at work in your life. Reach out for help by entering into counseling, joining a grief/recovery group and walking alongside compassionate friends."
Have you wondered how to show love and support to friends going through divorce? Watch these words of advice from Nicole Unice. Or has divorce reached into your own family? Check out the divorce and remarriage channel on Crosswalk.com for hundreds of resources.
Debbie Holloway is the Family Life Editor at Crosswalk.com
Publication date: August 27, 2014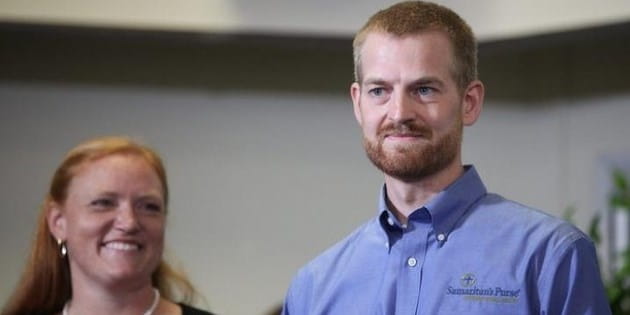 After hearing Dr. Kent Brantly publicly thank God for healing him from the deadly Ebola virus, atheist Sam de Brito posted a scathing article at the Sydney Morning Herald that questions Brantly as a true man of medicine. The article entitled: "Science, Not God, Saved Him from Ebola," takes issue with Brantly crediting God for his healing. Brantly, a Samaritan's Purse doctor received experimental Ebola treatments at Emory University Hospital after his emergency evacuation from Liberia. He was released from the hospital on August 21, saying, "I am forever thankful to God for sparing my life."
While de Brito's perspective is shared by many who doubt the reality of the supernatural, what his critique refuses to grant is the possibility that both aspects of Brantly's healing—the scientific and the spiritual—are compatible. If Dr. Brantly, a trained medical doctor, gives God ultimate credit for saving his life, does that necessarily discount the effort of skilled physicians who used the most of scientific advancements they could in his treatment? No, says Christian apologist Jonathan Sarfati. Such attempts may seem to place Christians on the horns of a dilemma but it is a false dichotomy. Furthermore, anti-theists actually choose not to acknowledge that science pre-supposes the existence of the biblical God.
As Rich Deem at GodandScience.org argues, God uses the advances of science and medicine in the hands of skilled physicians as instruments of healing. Ultimately, every breath is from the Lord, even the breath of those who disbelieve (1 Samuel 2:6).
Your turn: What do you think of Dr. Brantly being mocked for giving God credit for his healing?
Alex Crain is the editor of Christianity.com
Example: "Gen 1:1" "John 3" "Moses" "trust"
Advanced Search
advertise with us