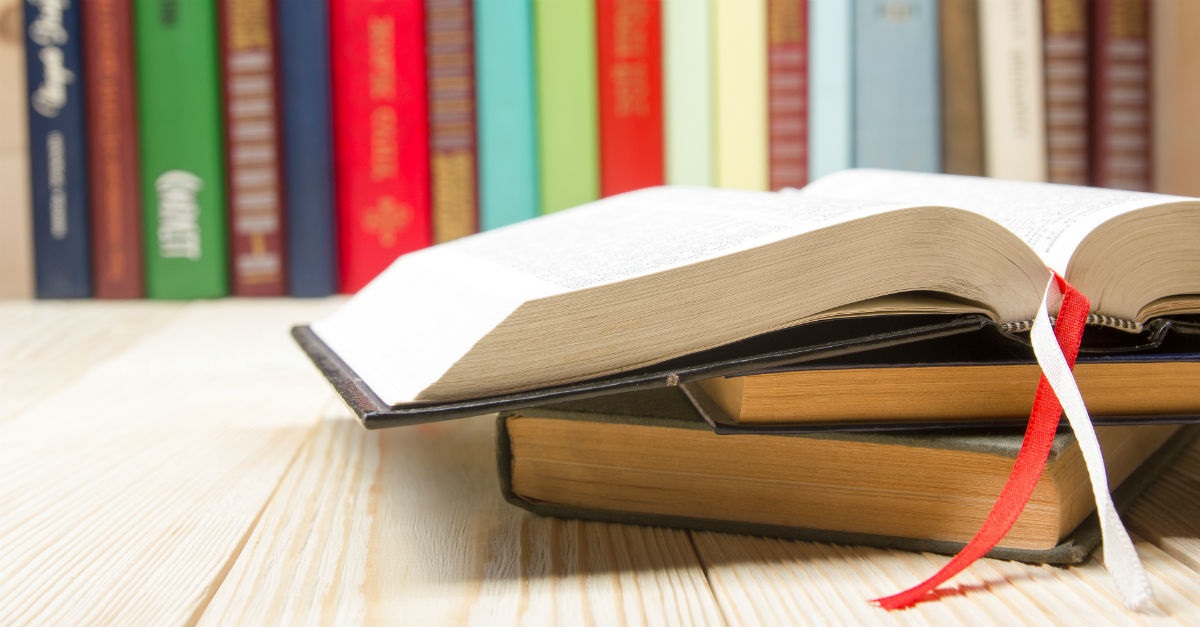 There's a passage in Ephesians that is basically a job description for pastors and ministry leaders. It applies to a long list of leaders in the church, and the end goal is undeniably clear:
"Now these are the gifts Christ gave to the church: the apostles, the prophets, the evangelists, and the pastors and teachers. Their responsibility is to equip God's people to do his work and build up the church, the body of Christ. This will continue until we all come to such unity in our faith and knowledge of God's Son that we will be mature in the Lord, measuring up to the full and complete standard of Christ." Ephesians 4:11-13
Like verse 13 says, the goal is to be spiritually mature in the Lord. When I think about what that verse says, an image comes to mind of an empty outline of a person that is increasingly filled with vibrant color as they grow, develop their faith, are poured into by other believers, and are filled by God's Word. I imagine that measuring up to the full and complete standard of Christ would mean that person is completely filled to the brim with knowledge, light, beauty and wisdom that radiates outward for the glory of God. I think it's a beautiful picture, and one we should take to heart as we seek to disciple other believers and become increasingly more like Christ.
Kent Hughes recently wrote an article for Ligonier Ministries on "4 Essentials for Spiritual Maturity" where he speaks directly to pastors and elders about the crucial elements of shepherding believers into that fullness in Christ. I think his advice can apply to all of us, though, regardless of whether we are leading a congregation of believers or raising a family or teaching a small group Bible study. I believe all of us as followers of Christ have a role to play in helping bring others closer to the cross, and all of us are on journeys toward more complete maturity in our faith together, too.
Hughes shares these four essentials:
"Preaching the mystery of Christ." Colossians 1:25-28 is a key verse here-- the goal, Paul writes, is "to make the word of God fully known, the mystery hidden for ages and generations but now revealed to the saints… the mystery, which is Christ in you the hope of glory." We must use our words, our platforms, and our times together with others to share the full gospel of Jesus Christ and point others directly back to him.
"Preachers must also struggle in preaching the mystery." We often don't like to admit our own struggles or shortcomings to others, but being honest and vulnerable about even the hard things in life and faith is essential to showing others the fullness of the Gospel message. Paul wrote this in Colossians 1:29: "We tell others about Christ, warning everyone and teaching everyone with all the wisdom God has given us. We want to present them to God, perfect in their relationship to Christ. That's why I work and struggle so hard, depending on Christ's mighty power that works within me." He is real about the fact that there will be struggles along the way in our ministry, but he reminds us that Christ is our strength in times of weakness.
"The believing community [must] be 'knit together in love.'" In Colossians 2:1-3, Paul prays that the hearts of those he is writing to may "be encouraged, being knit together in love, to reach all the riches of full assurance of understanding and the knowledge of God's mystery, which is Christ, in whom are hidden all the treasures of wisdom and knowledge."  We cannot come to fully know or understand God solely on our own. When we remember the imagery of the body of Christ from 1 Corinthians 12, we are reminded that each of us are different and essential parts of the full body of Christ in the church-- we need all parts to function at our fullest and best. We can learn so much from each other, be encouraged by one another, be challenged by one another, and sharpen each other in our faith.
"Those who shepherd the church must be mature in Christ and demonstrate it in community." Communities of believers shepherded by strong, mature, God-glorifying leaders will themselves grow into strong, mature, God-glorifying communities… and that's the beauty of it all. "Over a period of time," Hughes writes, "a congregation will often come to resemble and imitate its leaders. This is especially true where hardships are met with mature leaders whose hearts are informed and enriched with the full canonical mystery of Christ, who toil and struggle with the energy that God supplies, who minister with a steadfast love and commitment to the body of Christ, and who model maturity in Christ."
Wherever you are in your personal spiritual journey, whoever you find yourself leading and shepherding, I hope and pray these essentials become increasingly more present and perfect in your lives and your faith. May we all remember in every step of the way that, like 2 Corinthians 12:9 says, that God's grace is sufficient for us, that his power is made perfect in our weakness. May we boast all the more gladly about our weaknesses, knowing without a doubt that Christ's power rests on us. 
Photo credit: ©thinkstock-Avosb
Publication date: July 21, 2017
Rachel Dawson is the design editor for Crosswalk.com.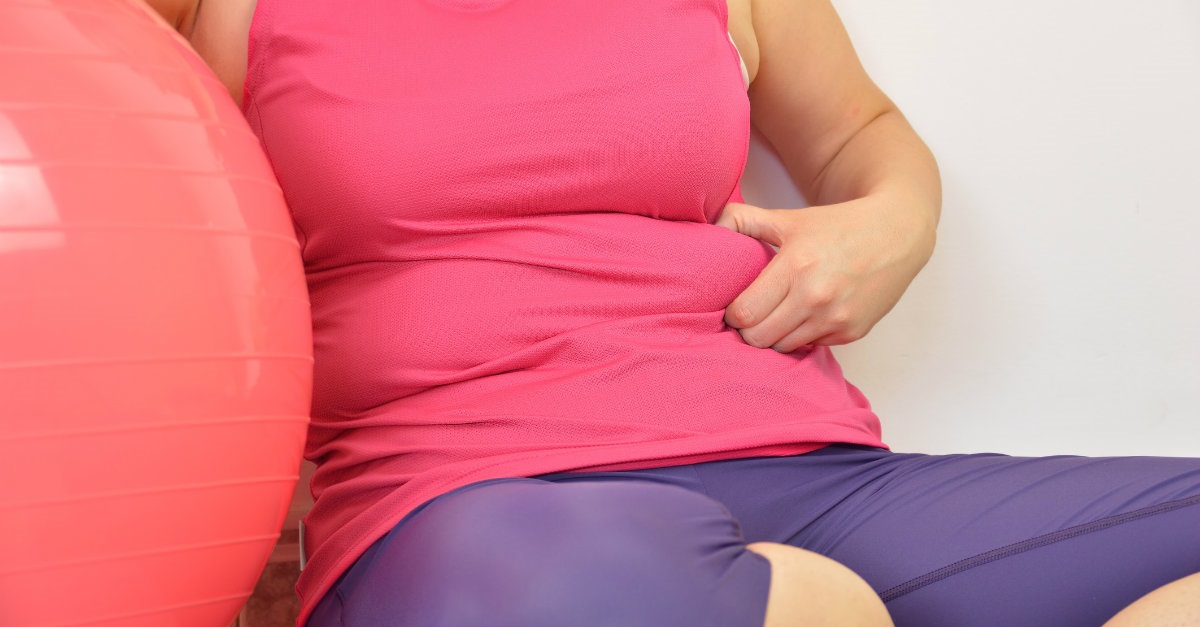 Today I am writing with a hot pack on my back, as I struggle to get comfortable in my computer chair. At nearly six months pregnant, my swollen belly is putting constant strain on my back, resulting in continuous back pain. The hot pack helps soothe the pain, but I am reminded that many people cope with pain more severe than this on a daily basis. For some, this pain is not a result of disease or illness, but just a matter of age. 
Lord willing, the aging process will happen to everyone. As we get older, our bodies slowly deteriorate. We find that the hamburgers that we once ate with gusto now cause us to gain wait and give us heartburn. We move slower. We realize that we cannot open jars as easily as we once could, and find ourselves out of breath at the top of a flight of stairs. This will happen to all of us, to a degree. 
Our bodies were not designed to work forever. But this is not an excuse to let our working bodies fall into disrepair. 
Pastor and blogger Tim Challies writes that our bodies are like our finances. As Christians, we know that our finances do not belong to us; God has the rights to everything we have. But we are the representatives of this money, called to be good stewards, and prayerfully spending, saving, and giving in a responsible manner. 
In the same way, Scripture tells us that we do not own our bodies, but are responsible to care for them, so that they may be used to do the Lord's work. 
"You are not your own, for you were bought with a price. So glorify God in your body." (1 Corinthians 6:19-20) 
Challies writes, "Your body is not your own. Your body is God's, to be cared for as he demands, to be committed to his service."
In our culture, we can get overloaded with articles that promise "Your Healthiest Life Now" and ads showing amazing body transformations. While some of these methods to obtain a healthy body may be legitimate, Scripture calls us to another method of healthy living.
1. Plan to be fit. 
Yes, we have to start by talking about physical fitness. Eating right and exercising is at the heart of being a good steward of your body. 
Paul writes that "... bodily training is of some value, godliness is of value in every way, as it holds promise for the present life and also for the life to come" (1 Timothy 4:8).
Challies explains, "This is a warning about neglecting spiritual fitness in favor of physical fitness. But it does not diminish the importance of being fit, for Paul still acknowledges it 'is of some value.' While we know that physical strength is fleeting, that it peaks early and goes into long decline, we also know that our bodies, minds, and spirits operate better in a fit body than an unfit one."
2. Guard against idleness. 
"Laziness leads to a sagging roof; idleness leads to a leaky house." (Ecclesiastes 10:18) 
This, and many other verses in Scripture point to the value of good work, as opposed to laziness. There is value to true rest, but sitting on the couch binge-watching Netflix is not the kind of rest we need in order to refresh ourselves to continue the work of the Lord. That is plain idleness. 
"Even a quick study of the biblical teaching of the subject will show that much of our unhealthy living is a result of idleness, of the refusal to prioritize our bodies. Guard against the idleness that keeps you on the couch when you should be active," Challies writes. 
3. Guard against gluttony. 
"Put a knife to your throat if you are given to gluttony." (Proverbs 23:2) 
This verse seems incredibly harsh, and yet, gluttony mostly overlooked in the church today. But it's time we paid attention to this silent sin. When we overindulge, we are more likely to become overweight; we may even be on the path to heart disease or diabetes, which has the potential to inhibit our lives and our ability to work for the kingdom. 
Writes Challies, "Food is a great gift, but it makes a terrible god. Learn to practice self-control toward food and renounce any sign of gluttony."
4. Prepare for the decline. 
We know that our final years will come one day. We may be in our final years right now. And when the day comes when we find that we simply no longer have our physical health, make sure you still have your spiritual health. 
"Read Ecclesiastes 12:1-8 as a glimpse of your own biography and ask, "What will sustain me in that day?" The answer is simple: godly character. Nothing but godly character will sustain you as your body decays and your mind weakens. Even while you give attention to your physical health, do not neglect your spiritual wellbeing," Challies says. 
Crosswalk.com contributor Elisabeth Klein writes that she is on a personal journey to attain a healthy body and lifestyle. In addition to making smart choices about nutrition and activity, she says she tried something new: prayer. 
Klein writes, "Out of the shower, getting ready the other day, I started thanking God for my body. Out loud. Listing things.
"Thank you for my long hair. Thank you for my Mom's green eyes and good genes. Thank you for my height, I like being small. Thank you that I can see and smell and touch and taste and hear. Thank you that I can use my hands. Thank you that I can walk. Thank you that I could run if I wanted to not that I want to. Thank you that I can ride a bike.
"And then I shifted it a bit.
"Thank you for my tummy. Thank for the stretch marks from having my two babies... Thank you for the extra weight because that means I'm not lacking for food. I'm sorry for not liking myself right now. Please help me with this. Please help me like myself."
Brothers and sisters, you are beautiful creations of God. Let us treat ourselves as such, by being good stewards of His marvelous creation. 
"I praise you because I am fearfully and wonderfully made; your works are wonderful, I know that full well." (Psalm 139:14)
Carrie Dedrick is an editor of Crosswalk.com. When she is not writing or editing, she can usually be found teaching dance classes, running marathons, or reading with at least one adopted dog on her lap. Carrie and her husband Dustin are anxiously awaiting the arrival of their first baby, a daughter, in October 2017.
Photo credit: ©Thinkstock/Manuel Faba Ortega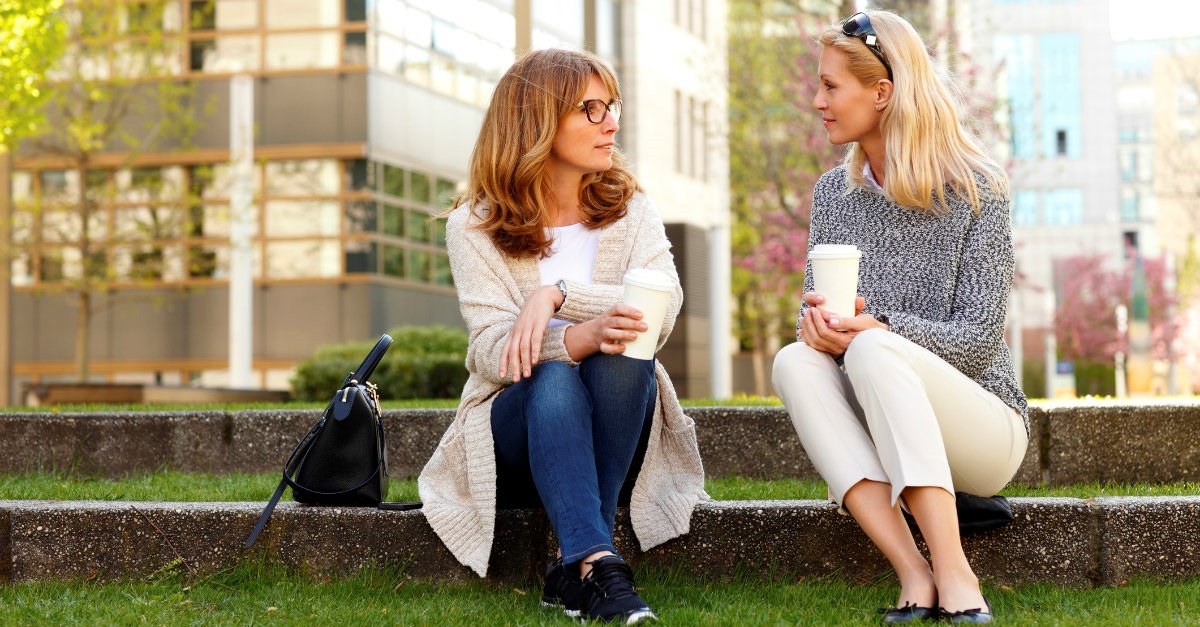 I once knew a woman from the south who told me a person could get away with saying anything so long as they added "Bless their heart" to the end of it. She was right too. As if by some magical power, those three words could hide any rude comment in the trappings of polite conversation.
"They think he's gifted, bless their heart."
"They should not let her wear purple, bless their heart."
Unfortunately, this trend also exists in Christian circles. We simply say we're, "Speaking the truth in love".
It shouldn't surprise anyone to learn that we live in a very polarized world, and Christians will frequently find themselves in disagreement with people they know and care about. The Bible instructs us to confront a brother or sister whenever we believe them to be sinning (2 Timothy 4:2), but too often our response is akin to bludgeoning others into submission, then justify our actions as, "speaking the truth in love". In the same vein as that southern blessing, we disguise our hasty words and harsh measures as loving rebuke. Not only is this sinful, but it will almost certainly drive people farther away from the gospel.
So what does a loving reproof actually look like? Over at Desiring God, staff writer Marshall Segal encourages his readers to observe the methods of Paul and Timothy. Paul's chief advice when confronting others was not to attack them, but rather expose the affects sin was having on their life. Then, he would gently call them to repentance by appealing to God's higher purpose. After all, people tend to respond poorly to someone who demeans and abuses them. Most importantly, Segal believes true rebuke should be encouraging. He writes,
"What makes the charge to exhort any different from the charge to rebuke? One prominent thread in Paul's 48 uses suggests that wrapped up in all his exhortations is a strong desire to encourage, comfort, and build up other believers."
"He uses the same word when he writes, 'Encourage one another and build one another up, just as you are doing' (1 Thessalonians 5:11). Or, 'Do not rebuke an older man but encourage him as you would a father, younger men as brothers' (1 Timothy 5:1). He also says, 'You should turn to forgive and comfort him, or he may be overwhelmed by excessive sorrow. So I beg you to reaffirm your love for him' (2 Corinthians 2:7–8)."
It's also vital for Christians to know not just how to give correction, but where to do it.The Bible teaches believers to confront someone privately (Matthew 18:15), so that you may converse respectfully and avoid public embarrassment. In our modern age though, we tend to go in the opposite direction. Personal discussions are plastered across social media, inviting anyone to share their scorn or indignation. If we truly want to guide someone away from sin, it's best to avoid confronting them on social media altogether. Crosswalk's Veronica Neffinger has even advised her readers to remember who they are before arguing faith on places like Facebook,
"It's tempting to want the vast world of social media to know where we are coming from, but that is generally just not realistic. Just because someone has seen all your pictures, read all your tweets, and scoured the descriptions of who you are does not mean that they truly know you. This is an important point to remember when you feel defensive on social media."
"'The key to not losing your soul on the Internet is in remembering that someone else's perception of you is not your reality. Just because someone places a label on you, doesn't mean you have to wear it. You are the only one who knows your truth, so never let those who know less about you, define you,' says John Pavlovitz."
One of the virtues which made the ancient Church so revolutionary was how its members treated one another. Young or old, rich or poor, all had a place at God's table, and all were seen as dignified reflections of our creator. When one of them sinned, they were confronted humbly with genuine concern and strong conviction. If Christians can learn to rediscover this aspect of faithful living, perhaps we can become the voice of love in a world which has gone deaf to the gospel?
*Ryan Duncan is an Editor for Crosswalk.com
(Image Credit:Thinkstock/Szepy)
**Published 7/19/2017