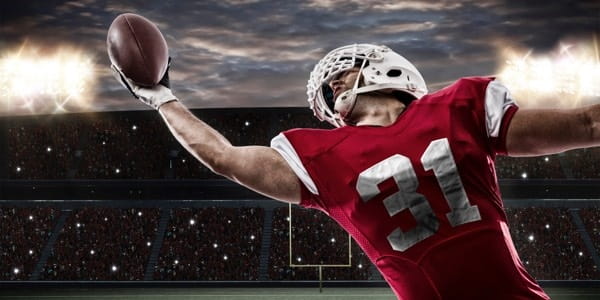 If you're a football fan, you've done it. Fourth quarter, last drive, final timeout, the game comes down to this one last play. You watch and hold your breath as the ball goes in motion. Your favorite quarterback drops back and scans the field to make that perfect, game-winning throw. Defenders fly all over the field and make your stomach knot up.
All the while, you're talking. "Come on! Come on! He's wide open! Do you not see him?"
And when the throw comes, you lean in. You do your best to will the receiver to make the catch. Sure, deep down, you know your vocal coaching through the TV screen has absolutely no impact on the players. You know that you can't make the ball float right where you want or make the defensive player trip on the turf.
In fact, according to a recent survey by the Public Religion Research Institute, 26% of Americans believe that the game has already been decided. Not by at-home coaches watching on TV, game-fixers in Vegas, or ball-deflators in Foxborough, but by a much… higher power:
"About 1-in-4 (26%) Americans and 27% of self-described sports fans say that God plays a role in determining which team wins a sporting event. About 7-in-10 Americans (71%) and sports fans (69%) disagree.

"Minority Protestants (45%) are more likely than any other religious group to believe that God plays a role in determining which team wins a sporting event. More than 3-in-10 white evangelical Protestants (32%) and Catholics (31%) believe that God plays a role in determining which team wins a game. Only about 1-in-5 (19%) white mainline Protestants and 9% of the religiously unaffiliated believe God has a hand in the outcome of sporting events."
Perhaps that explains why so many Christians say they won't skip church for sports. The same survey found that 45% of white evangelicals would rather be warming the pews than warming the couch, though 32% said they would like to be doing both. (Perhaps they want to be in church just in case it helps with the prayers for the team?)
According to Antonia Blumberg of Huffington Post, this survey jibes with what was discovered right before the 2014 Super Bowl:
"Two weeks before the 2014 Super Bowl, half of American sports fans said they believed God or a supernatural force had a hand in the games they watched, according to a PRRI study at the time."
Seattle Seakhawks quarterback Russell Wilson may agree with this sentiment as well. In a recent interview, he claimed that God made him throw four interceptions in the NFC championship game so that the results would be more exciting:
"Wilson said, 'That's God setting it up, to make it so dramatic, so rewarding, so special. I've been through a lot in life, and had some ups and downs. It's what's led me to this day.' "
In his book God and Football, author Chad Gibbs spent some time looking at how football impacts Christians' faith, particularly in the American South. His results and analysis still resonate:
"When you attend a church here, you will almost certainly hear people talking about football. Worshipers will gather before the service and discuss in reverent tones what went right and wrong the day before. The pastor will usually reference Saturday's happenings by either praising a team's win or mourning its loss, while oftentimes taking a playful dig at the misfortunes of a rival school. Churches sometimes encourage this blending of faith and fanaticism with 'wear your team's colors' day or by having viewing parties for big games — with half-time testimonies, naturally."
So, that brings us to your take. Do you think God intervenes in sports, such as football, or wants a certain team to win? Do you think sports can have an impact on our faith?
John UpChurch is the senior editor of BibleStudyTools.com and Jesus.org. You'll usually find him downing coffee at his standing desk (like a boss).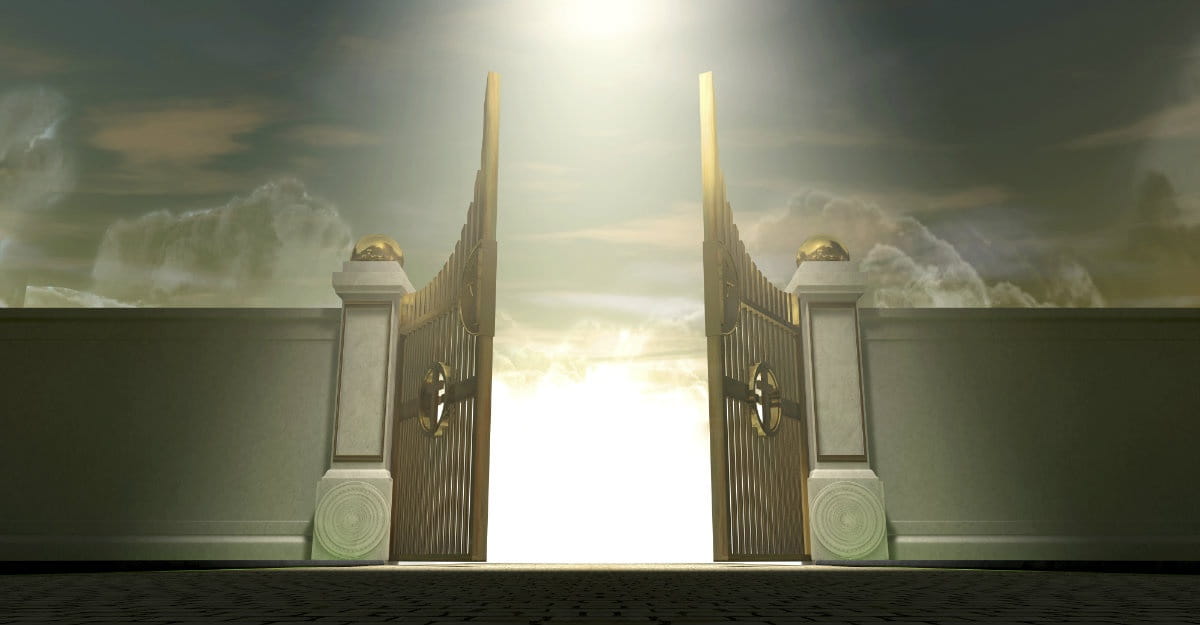 I had a seminary professor who would often say, "We misunderstand heaven—we think of our salvation as a one-way ticket to heaven, and that earth is only a bus stop. But heaven is actually the bus stop!"
In other words, we often see heaven as our final destination as believers. But that's not what Scripture teaches us. And as Gospel Coalition contributor Mike Wittmer notes in his recent trending piece, 4 Reasons to Stop Obsessing about Heaven, a right view of heaven is important, especially with the many claims out there of people going to heaven and back. Most recently is Alex Malarkey, the boy at the center of the book The Boy Who Came Back From Heaven, who has reportedly recanted his story, saying that he did not go to heaven after all.
With all this speculation and obsession with heaven, here are the four things that Mike Wittmer wants Christians to understand:
1. We were never supposed to go to heaven. If Adam and Eve had never sinned, "God would have cut to the end of the story and come down to live permanently with us (Rev. 21:1–3)," writes Mike. "What happens when people die? Their bodies and souls are unnaturally torn apart; their bodies stay here while their souls go to either heaven or hell." The separation of soul and body is not how God will leave us—therefore heaven cannot be our permanent home, where those Christians who have died now dwell as souls without bodies.
2. Scripture says little about heaven. "The Bible tells of one person who went to heaven and back," Mike writes. "He claimed he 'heard inexpressible things' that he was 'not permitted to tell' (2 Cor. 12:2–4). This leaves me skeptical about those heavenly pilgrims who tell all, especially when there is money involved."
3. Heaven is not the goal. "Heaven is not where the Bible ends, notes Mike. "Isaiah, Peter, and John all promise that our final destiny is a 'new heaven and a new earth' (Rev. 21:1; cf. Isa. 65:17; 2 Pet. 3:13)." We often miss the implication of the "new heaven and new earth." To this, Mike says:
In John 14:1–3, Jesus promises to "go and prepare a place" for us. Too many Christians stop there and miss that John later completes this thought. In Revelation 21:1–3, John sees that place, "the Holy City, the new Jerusalem, coming down out of heaven from God" so that "God's dwelling place is now among the people, and he will dwell with them." Jesus does temporarily take us to be with him. But in the end, Jesus comes to earth to live with us. He is Immanuel, "which means 'God with us'" (Matt. 1:23). Let's stop reading that name backwards.
4. Fixation on heaven can forfeit the gospel. The great miracle of the gospel is not simply that Jesus died for our sins, but that he rose again. Mike notes an alarming statistic—"It's no accident that in our heaven-obsessed culture, nearly half of "born again" Christians don't believe their bodies will rise again." How can this be? Mike writes, "As Paul told the overly spiritual Corinthians, 'If there is no resurrection of the dead, then not even Christ has been raised. And if Christ has not been raised, our preaching is useless and so is your faith' (1 Cor. 15:13–14)."
In light of all of this, we must take claims about people going to heaven and back with a healthy dose of skepticism. Christianity.com contributor Tim Challies has written about this "heaven tourism," and how Christians should respond to these claims. "Faith will be strengthened by reading the Bible and believing it. Faith will be weakened by reading the Bible and believing it only after reading 90 Minutes in Heaven. You can serve any Christian by directing him to the Bible and helping him to see that we are called to believe God on the basis of what he says in his Word, not on the basis of another person's experience."
Another resource for anyone interested in learning more about heaven and the biblical new earth is Randy Alcorn's book Heaven. As noted in a Crosswalk review of the book, one of the things Alcorn does effectively is "bring clarity to some biblical concepts that may have been left fuzzy in our minds – the Biblical New Earth, God's restoration of earth to its original and intended state, and the intermediate state where the deceased reside until that restoration."
As my professor said, heaven isn't our final destination—it's the first stop on the way to a renewed heaven and earth. And Mike Wittmer agrees, "As great as it is to be a disembodied soul in heaven with Jesus, there's something even better: enjoying Jesus as a whole person on earth, where resurrected bodies are meant to live. So praise God that those who die in Christ go to heaven. And praise God even more that they're on the first leg of a round-trip journey."
What do you think about heaven? Let us know in the comments section!
Kelly Givens is the editor of iBelieve.com.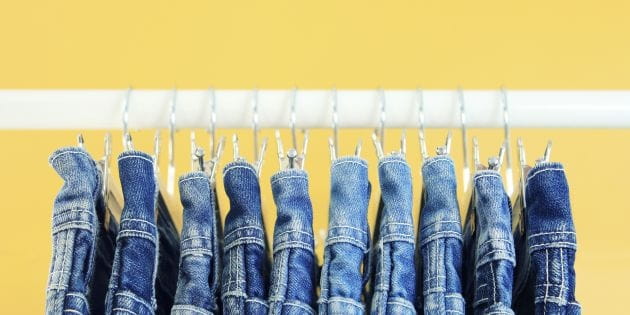 Emily Freeman, on her blog Chatting at the Sky, is discovering a lot about the nuances of spiritual disciplines.
The past several years have been a re-entry of sorts into the world of the spiritual disciplines. It's different now – kinder, gentler, tender, and more free. My definitions have changed as has (I hope) my demeanor.

I now understand the fundamental truth beneath the spiritual disciplines, that "if a discipline is not producing freedom in me, it's probably the wrong thing for me to be doing" (John Ortberg).

…Practicing a spiritual discipline is not about trying to earn something, prove something, or win.

Practicing a spiritual discipline is more about receiving power to live in the kingdom. It's about training my mind and my will to practice what my heart deeply believes. It's about knowing that each moment is packed with grace but sometimes I need practice to see it.

It's about becoming the person I already am in Christ.
Many examples of spiritual disciplines can be found at Crosswalk.com.
Paul Tautges, in The Discipline of Devotion, discusses meditation, confession, and adoration as facets of devotion to God, as written about by R. Kent Hughes.
Does adoration lead to anything else? Yes---the presentation of our bodies---our entire lives---in an ultimate act of worship. This is how Isaiah capped his great experience with God: 'Here am I. Send me!' (Isaiah 6:8). Similarly, after the great Apostle Paul sings in worshipful doxology---'For from him and through him and to him are all things. To him be the glory forever! Amen' (Romans 11:36), he immediately calls us to submission (Romans 12:1).
Those might align with our idea of what spiritual disciplines look like. But Freeman says that anything can be a spiritual discipline for us, "when we recognize the presence of God with us in it." For example, she recently did a thorough purging of her closet after realizing that she was holding onto and wearing some clothes that didn't fit her and made her uncomfortable.
In those few moments in my bedroom, I was profoundly aware of the kind presence of Christ, that he doesn't stop being relevant just because I'm cleaning out my closet. And while I still value taking care of my body and engage in other practices to maintain my health, I also want to be honest about my own expectations of myself and be careful not to compare my health to someone else's.

I struggled with feeling oddly guilty about making something as trivial as getting rid of pants that are too tight into a spiritual practice. But then I remembered how life with Christ is about being a whole person, not pieced out into important parts and non-important parts.
If you know you need to implement some more practical disciplines to fill out your day, Carolyn Mahaney and Nicole Whitacre have recommendations in Joy of the Disciplined Woman. However, more importantly, they caution:
Practices alone, though a means of grace, do not transform us. My life is not ultimately changed by becoming more disciplined or getting more organized. Rather, I am changed as I grasp the truth of justification, depend on the Lord throughout the day, and do whatever I do for His glory. Hence, anytime we seek to implement a new practice, we must always revisit these biblical truths; otherwise, our practices will become new forms of legalism.
What tradition or non-traditional spiritual disciplines have you fostered lately? Leave a note in the comments!
Debbie Holloway is the Family Life Editor at Crosswalk.com
Publication date: January 21, 2015