Wednesday, August 27, 2014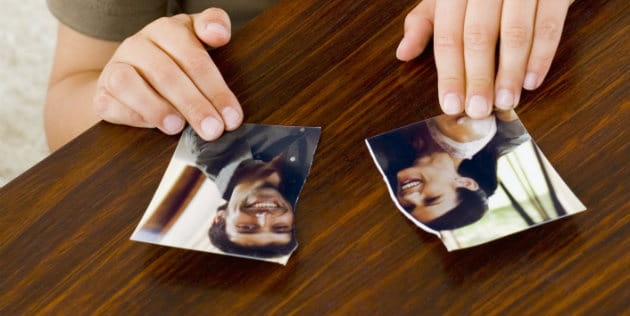 Rhett Smith is a marriage and family therapist, and has seen his fair share of families fall apart. Even though working with couples can be incredibly rewarding and beautiful, he writes, it's painful to watch when marriages crumble right before his eyes. In Smith's Relevant Magazine article "3 Misconceptions Christians Have About Divorce" he shares misguided thoughts common to Christians dealing with divorce or watching it from an outside perspective.
The first myth is that true Christians don't get divorced. Smith writes that even though we may live under the assumption that something is broken or faulty in the faith of the divorcee – it's just as often another example of the broken and sinful world in which we live.
"Marriages are not exempted from the destruction of this world, even if two faithful Christians are a part of it. People who go through a divorce are not worse or less spiritual than any of us. We have all entered into relationships and decisions that have fallen apart and destroyed the lives of people around us.
In many ways, the falling apart of a marriage is a reminder not of some judgment we need to place on that couple or person, but rather of the brokenness we find in our humanity together and the grace of God to bring new life out of it."
Unfortunately, we see that Christians fail each other just as regularly as non-Christians. Whether it's pastors who fail to preach about and against domestic abuse, or spouses who cheat, marriages (Christian or not) face many obstacles and hurdles to overcome
Another myth Smith finds prevalent is that once you're considering divorce, it's already too late. Not so, he insists.
"I have had the honor of watching marriages that seemed destined for divorce be transformed."
Crosswalk.com is full of transformative stories of Christ restoring marriages that seemed beyond saving. Justin and Trisha Davis discuss rebuilding their marriage and learning to forgive each other after an affair. All-star baseball player Darryl Strawberry and his wife Tracy share their testimony of how Christ helped them overcome insurmountable obstacles. Dr. David Hawkins, marriage counselor and weekly contributor to Crosswalk, shares many stories of how couples overcome huge difficulties in marriage, like addiction.
The final myth that Smith points to is that many Christians believe that living in a destructive marriage is better than getting a divorce.
"Just because you are not divorced does not mean that your marriage is glorifying to God. Don't just co-exist in a poisonous, unhealthy, potentially dangerous marriage for the sake of not divorcing. What God desires is that you thrive in marriage that is glorifying to Him. Take the steps to do that by reaching out for help."
Crosswalk author Elisabeth Klein came face to face with this reality when her difficult marriage of almost twenty years finally ended in her husband filing for divorce. After years of trying to preserve her marriage in an increasingly abusive home situation, she now writes words of hope and encouragement to other women struggling with difficult marriages, or living the chaotic aftermath of divorce.
In her article You're Going to Be Okay: An Open Letter to Daughters of Divorce or Separation, Klein writes:
"I know this is a very difficult time in our family. Trust me, I know. I know that everything feels shaky and uncertain. And I know that you are probably feeling everything from scared to angry to wounded and betrayed by the two people you thought would never hurt you. Can I tell you I'm sorry? I'm sorry for failing in the one relationship that was supposed to be your model for your future. I am sorry that my weaknesses are causing you pain. I hope you'll see one day that in my choices and decisions always, I've always had your best interest in mind. I am truly doing what I think is right. But I know it still hurts. A lot…
…I know we didn't see this coming…we wouldn't have planned this for our family. But darling girl, we will be taken care of by a Heavenly Father who cares about every detail of our lives and our hearts. Hold onto his hand, and he will hold you close."
Smith ends his article by sharing,
"If you have been through a divorce, know that God does have a plan for you. God's plan and hope for our lives is often birthed out of our seasons in the wilderness where we have encountered brokenness, destruction and suffering. If you are in the wilderness suffering from divorce, know that God is at work in your life. Reach out for help by entering into counseling, joining a grief/recovery group and walking alongside compassionate friends."
Have you wondered how to show love and support to friends going through divorce? Watch these words of advice from Nicole Unice. Or has divorce reached into your own family? Check out the divorce and remarriage channel on Crosswalk.com for hundreds of resources.
Debbie Holloway is the Family Life Editor at Crosswalk.com
Publication date: August 27, 2014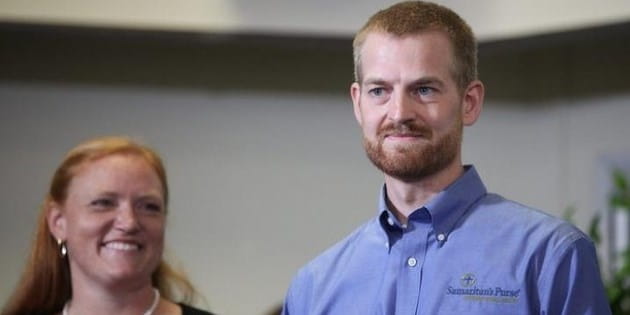 After hearing Dr. Kent Brantly publicly thank God for healing him from the deadly Ebola virus, atheist Sam de Brito posted a scathing article at the Sydney Morning Herald that questions Brantly as a true man of medicine. The article entitled: "Science, Not God, Saved Him from Ebola," takes issue with Brantly crediting God for his healing. Brantly, a Samaritan's Purse doctor received experimental Ebola treatments at Emory University Hospital after his emergency evacuation from Liberia. He was released from the hospital on August 21, saying, "I am forever thankful to God for sparing my life."
While de Brito's perspective is shared by many who doubt the reality of the supernatural, what his critique refuses to grant is the possibility that both aspects of Brantly's healing—the scientific and the spiritual—are compatible. If Dr. Brantly, a trained medical doctor, gives God ultimate credit for saving his life, does that necessarily discount the effort of skilled physicians who used the most of scientific advancements they could in his treatment? No, says Christian apologist Jonathan Sarfati. Such attempts may seem to place Christians on the horns of a dilemma but it is a false dichotomy. Furthermore, anti-theists actually choose not to acknowledge that science pre-supposes the existence of the biblical God.
As Rich Deem at GodandScience.org argues, God uses the advances of science and medicine in the hands of skilled physicians as instruments of healing. Ultimately, every breath is from the Lord, even the breath of those who disbelieve (1 Samuel 2:6).
Your turn: What do you think of Dr. Brantly being mocked for giving God credit for his healing?
Alex Crain is the editor of Christianity.com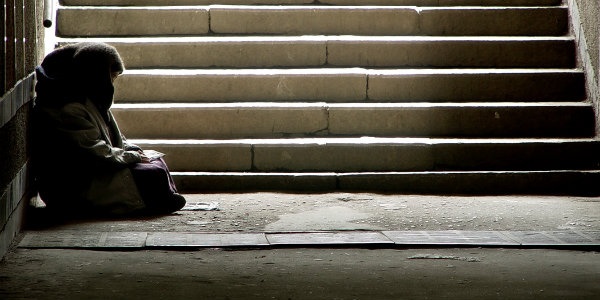 Miley Cyrus is certainly no stranger to controversy. The former Hanna Montana made waves back in 2013 with a risqué performance that had the internet buzzing for months. Not long after, she cemented her newfound infamy with the release of several sexually-charged albums. Now Cyrus is making headlines again, but this time for a very unexpected reason. After winning video of the year at last night's Video Music Awards, audiences were surprised when Cyrus sent a young man to accept the award in her place.
According to The Blaze, what happened next brought the young singer to tears,
"'Thank y'all, my name is Jesse and I am accepting this award on behalf of the 1.6 million runaways and homeless youth in the United States who are starving, lost and scared for their lives right now,' he said. 'I know this because I am one of these people. Though I may have been invisible to you in the streets, I have a lot of the same dreams that brought many of you here tonight.'"
"Jesse also encouraged the audience and viewers watching the award show to go to Cyrus' website and Facebook page, where donations can be made to My Friend's Place, a Hollywood shelter for the homeless…Cyrus' Facebook page notes that her efforts to help end youth homelessness are just beginning, but that she's starting by helping My Friend's Place and encouraging people to donate."
Hopefully, Cyrus' selfless action will inspire viewers to donate and help end homelessness altogether. Yet, her message should also serve as a wake-up call for many Christians. You see, many Believers often give priority to the Gospel when working in ministry. We tell ourselves the most important thing is that others come to know Jesus, and this is true. However, we forget that Jesus didn't just command us to provide for a person's spiritual needs, He also told us to provide for their physical needs.
Just look at the following verses,
"What good is it, my brothers, if someone says he has faith but does not have works? Can that faith save him? If a brother or sister is poorly clothed and lacking in daily food, and one of you says to them, 'Go in peace, be warmed and filled,' without giving them the things needed for the body, what good is that? So also faith by itself, if it does not have works, is dead. But someone will say, 'You have faith and I have works.' Show me your faith apart from your works, and I will show you my faith by my works." – James 2:14-18
Then the King will say to those on his right, 'Come, you who are blessed by my Father, inherit the kingdom prepared for you from the foundation of the world. For I was hungry and you gave me food, I was thirsty and you gave me drink, I was a stranger and you welcomed me, I was naked and you clothed me, I was sick and you visited me, I was in prison and you came to me.' Then the righteous will answer him, saying, 'Lord, when did we see you hungry and feed you, or thirsty and give you drink? And when did we see you a stranger and welcome you, or naked and clothe you? And when did we see you sick or in prison and visit you?' And the King will answer them, 'Truly, I say to you, as you did it to one of the least of these my brothers, you did it to me.' – Matthew 25:34-40
It's time the Church returned to its roots, and remembered our true purpose in life. God did not tell us to pursue political agendas or become moral policemen. Instead, He told us to feed the hungry, cloth the naked, tend to the sick, and love the lost, for they are the true treasures of Heaven.
*Ryan Duncan in the Entertainment Editor for Crosswalk.com
**Published 8/25/2014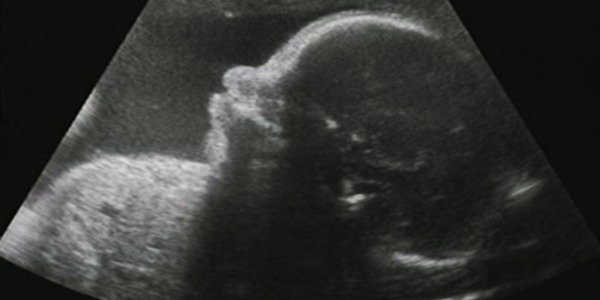 If you're like me, you can't escape the #IceBucketChallenge. My social media feeds have exploded with shivering men and women, each trying to outdo each other with the creativity of their dunk (never mind that many of them did the "cold water challenge" last year). Seems like purple lips are in.
But some Christians have raised serious issues about this viral, money-raising meme. In particular, they're concerned about the nonprofit organization behind the challenge and some of their funding methods. The ALS Association (ALSA) has acknowledged that some of the research they support involves embryonic stem cells (ESC). Steven Ertelt on LifeNews.com explains the problem with this approach:
"Embryonic stem cell research can only be done on the backs of destroying human embryos, unique human beings, for their stem cells. Unlike adult stem cells, embryonic ones have never worked in humans in part because of rejection issues by human immune systems and the fact that they form tumors. Only adult stem cells have ever actually treated human patients."
In response to these charges, the ALSA did not deny such research happens or that it may continue in the future. However, in a statement, the organization claimed that all current ESC research is limited to a single-donor project:
"Currently, The Association is funding one study using embryonic stem cells (ESC), and the stem cell line was established many years ago under ethical guidelines set by the National Institute of Neurological Disorders and Stroke (NINDS); this research is funded by one specific donor, who is committed to this area of research. The project is in its final phase and will come to an end very soon."
In essence, the money donated from this challenge may or may not be used for embryonic research in the future. You don't really know. Such lack of assurance has caused the Roman Catholic diocese of Ohio to stop the practice among its schools. Instead, they're recommending money be donated to other charities fighting the disease, as the ends cannot justify the means.
Earlier this week, another post on this blog by Debbie Holloway mentioned some of the other problems that Christians have raised about this challenge:
"Even so, there are outspoken critics of the game. Many observe (often correctly) that most participants seem to only be in for the fun and attention of partaking in a viral trend, often without mentioning ALS, without donating to any charity, and wasting several gallons of clean water to boot (something many people around the globe could never afford to do). These are obviously things that, as Christians, we should consider deeply….

"And proper stewardship of resources should be something we are all concerned about, especially when so many people in the world routinely go without clean water."
So, what about you? Does the ALSA's support for embryonic stem cell research and use of funding change your opinion about the ice bucket challenge? Will you still participate?
John UpChurch is the senior editor of BibleStudyTools.com and Jesus.org. You'll usually find him downing coffee at his standing desk (like a boss).
Example: "Gen 1:1" "John 3" "Moses" "trust"
Advanced Search
advertise with us