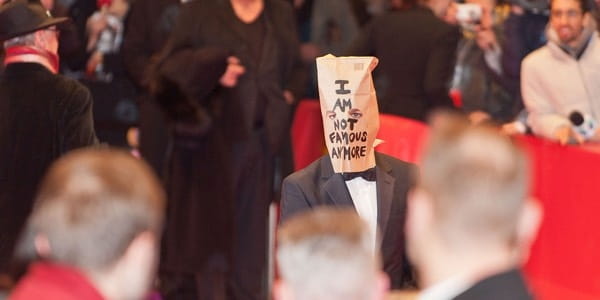 I didn't suddenly morph into a perfect Christian right after I surrendered to Jesus. Not even close. My mouth needed some cleaning up, my lies needed time to fold into truth, and my porn-burned eyes and brain took years to heal.
Needless to say, sanctification is a process. For most of us, it takes time to prove by our fruit that we're committed followers (Colossians 1:10). God chips away at the rough edges over years. Even 11 years later, I'm still a work in progress.
That's why I'm pretty sympathetic when it comes to the enigmatic, mercurial actor Shia LeBeouf. He's a guy I've watched since he appeared in the movie Holes—and sadly, his slow breakdown has been on display for everyone to see. For all his public shenanigans, though, I know there's grace. His drug issues, plagiarism, masks, and weird public acts smack of a man desperate to fill a void. And now, he says, that void is filled in a surprising way:
"I found God doing [the movie] Fury. I became a Christian man… in a very real way. I could have just said the prayers that were on the page. But it was a real thing that really saved me. And you can't identify unless you're really going through it. It's a full-blown exchange of heart, a surrender of control."
I had to edit that above quote just a bit because of salty language, and no one could be blamed for doubting the sincerity of a man who recently starred in a porn-on-the-big-screen movie called Nymphomaniac. If you keep reading the interview, you'll also see that his theology needs some major refining as well, since he thinks Brad Pitt's all-roads-lead-to-God views are just as okay.
But I'm willing to believe here—not only because of my past, but because of what I'm seeing in LeBeouf's changed demeanor (case in point: his recent appearance on the Ellen show in this clip). Could I be wrong? Sure. But some people doubted my Jesus-changed life, too… until many years later. So, let's pray for the guy, that this change is real, that God continues to work on him, and that he becomes a wtiness for Christ in Hollywood.
In a recent article on Jesus.org, Dr. Matthew Harmon tackled the questions many have about what "real salvation" looks like and why we can have doubts:
"The Bible clearly teaches that the moment a person turns from his sin and trusts in Jesus to be forgiven of his sin, he is saved (Acts 2:37–41). He has passed from spiritual death to spiritual life (John 5:24) and been declared not guilty in God's court of law (Rom 3:21–26). From God's perspective his salvation is an objective reality that cannot be changed (Rom 8:28–30).

"But from our subjective experience, we may not feel certain. The difficulties of life and discouragement over our sin can lead us to question the reality of our salvation. Or perhaps we read one of the 'warning' passages about turning away from the faith or the unforgivable sin and wonder if we are truly saved."
We know the starting point (Hebrews 12:2), but the road can be pretty bumpy.
What about you? Did any doubt your salvation as first? What do you think about Shia LaBeouf's confession?
John UpChurch is the senior editor of BibleStudyTools.com and Jesus.org. You'll usually find him downing coffee at his standing desk (like a boss).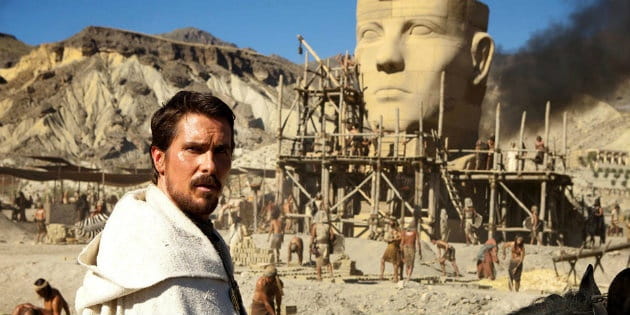 Over at Christianity Today, Drew Turner is dissecting Hollywood and 'the year of Bible movies' (as many have dubbed 2014) in his article Chasing the Christian Movie Audience. He wonders, what determines the success of a faith-based or biblical movie? Is it investing a small budget to make a family-friendly film that mostly Christians will see in droves? (See God's Not Dead) Or is it to make a big-budget thriller that will attract audiences across the religious and non-religious alike, like Darren Aronofsky's reimaging of Noah and the forthcoming Exodus: Gods and Kings?
Turner writes,
"Christian projects can still confound expectations. The big screen Left Behind has been an embarrassing financial and critical failure, returning $11 million of a $16 million budget and scoring only a 2 percent "fresh" critics' rating on RottenTomatoes.com.
By contrast, a documentary called Meet the Mormons is becoming a sleeper hit. Originally intended to play only in the Mormon Church's Salt Lake City temple, positive feedback encouraged a theatrical release and it's already enjoying similar per-screen averages as David Fincher's critical and audience favorite Gone Girl."
So what's Turner's conclusion?
"Ultimately (and frustratingly) it doesn't seem to matter whether you're making movies about God or a killer shark—as soon as you isolate a niche and hone a formula, audiences will prove you wrong. In the end, we're left with the words of the only person who seemed to really know how movie marketing works, screenwriter William Goldman.
'In Hollywood,' he said, 'nobody knows anything.'"
So that's Turner's take on the economic perspective of the faith-based film. But how should we, as Christian audiences, be engaging in 'the year of Bible movies'? What should we expect from Hollywood? What should we expect from smaller Christian film studios? What is the role of art and high quality production vs. that of morals, reverence, and biblical accuracy?
Perhaps we might start by asking, Why Do Christians Seem Suspicious of the Arts? Karen Swallow Prior, professor at Liberty University, ventures an answer:
"Art is very very powerful, and the creative impulse is powerful; in a lot of ways it's like sex. But both are gifts of God. We need to be careful with them, but we also need to cultivate them rightly…Being made in the image of God, we all have the ability to create."
On serving God and being faithful to an artistic calling, she admits,
"It's a difficult tension to navigate, and I think the church needs to cultivate a great awareness of how to do that. It is not going against God to pursue creative callings and to appreciate art and literature."
Storytellers and story-hearers alike struggle with this tension. Sometimes it's tempting for Christian audiences to go easy on Christian films if the message is uplifting and the film free from mature or questionable content.
Crosswalk.com's review of God's Not Dead deals with this common scenario, asking,
"[I]s it really worth it? Is this pat-on-the-back type of inspiration worth the inevitable dismissal by non-Christians for its cheesy script and manufactured plot? Is it a 'necessary evil' to support such lackluster films for the cause of Christ? Do the noble ends justify the means to get there?'
Crosswalk film critic Christian Hamaker explains in his review for Left Behind,
"The job of the critic is to point out what elements in a movie—any kind of movie—work well and which don't, helping readers to determine which stories are worth their time and money. In the case of Christian film production companies, which haven't been refining their craft as long as the major studios have, constructive criticism is, at its best, a help in pointing out areas where those studios' products can be improved. It does no one any favors—not the audience, and certainly not the makers of sub-par movies—to cheerlead for movies that don't deliver."
Another factor to consider, aside from the bible-based films and the Christian-produced films, are gems such as The Good Lie and Calvary (both garnering very high critical acclaim) which present important messages of faith, religion, and morality, without being explicitly created by Christians or drawn from biblical stories. Can we as Christians watch and appreciate such films that wrestle with themes of family, war, righteousness, abuse, and even the failings of the church, without demanding that the film end with the Sinner's Prayer and a bow on top?
What do you think of this year's Christian and biblical movies so far? What has been your favorite –or least favorite– production of 2014? Share your thoughts below, and make sure to check out Crosswalk's Movie channel for reviews, commentary, cautions, and more.
Debbie Holloway is the Family Life Editor for Crosswalk.com
Publication date: October 23, 2014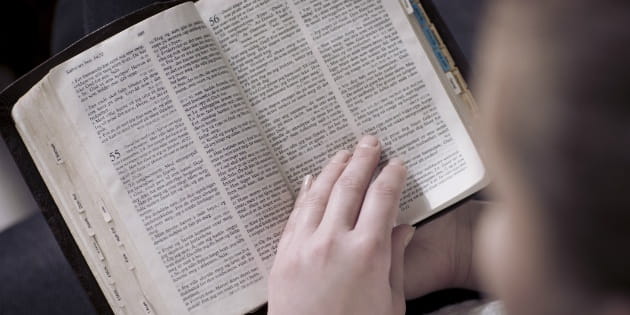 The Bible isn't the easiest book for the modern day reader to understand. Filled with dated words, strange metaphors, various styles of literature and written for a cultural very different from ours, it can be a bit perplexing to know how to correctly interpret what we're reading. But the Word is meant to bless us, not perplex us—so if you're struggling to read your Bible effectively, here are a few simple tips from Relevant Magazine writer Bronwyn Lea that will help.
1. Read "You" differently. "Almost all the 'you' words in the New Testament are plural you's rather than singular you's," Bronwyn writes. The epistles were written for the corporate body of believers, not believers alone. So while the beautiful promises and stern admonitions are for you personally, don't forget to think about how the authors were writing to groups of Christians, working toward living out the gospel together.
2. Recognize that lamenting is OK. Sometimes we Christians think being filled with the hope, joy and peace of Christ means we never have reason to be sad. But believers can and should mourn and lament-these are natural reactions to sin and suffering. "Just look at the Psalms," Bronwyn notes.
3. Realize that prophecy is more often FORTH-telling than FORE-telling. When we read the words of the prophets, we often want to ask, "what did they say about the future?" However, as Bronwyn reminds us, "often the prophets weren't talking about the future (foretelling), they were explaining and interpreting Israel's history and current predicaments in light of their covenantal behavior (forth-telling), and had little to do with the future. Israel may have painfully aware that they had just suffered military defeat at the hands of the Babylonians, but it took the prophet's words to explain from God's perspective why this had happened and what lessons they were to learn from their experience."
4. Become familiar with the idioms Jesus used. Jesus "spoke of eyes being lamps and people being salt," Bronwyn says. "Language often so far removed from my understanding it was temping to skip over the gospels to the much more familiar epistles."
"However, if we have called Jesus "King" and "Lord," we dare not skip over His words just because they are hard. Commentaries and a little Internet research on the gospels go a long way towards filling in some of the cultural and linguistic blanks. As his followers and servants, it is our responsibility to keep on seeking understanding."
5. Remember what you learned in English class. The Bible is written in a variety of literary styles, and to fully understand what the Bible has to say to us, we have to know what type of genre of literature we're reading. Poetry and Wisdom literature (like Psalms, Proverbs, Ecclesiastes), should read differently than a historical book (like 1 Chronicles), which is also different than reading a prophetic book (like Micah). Knowing what style of literature you're reading can bring incredible clarity to the text.
Want more? You can read the rest of Bronwyn's helpful tips here.
Knowing how to read the Bible is critical for all believers. I've written on this before—we can't rely on pastors and Sunday school teachers to tell us what the Bible says—we need to be able to read and interpret Scripture on our own. And knowing how to spend time in the Word should be a lesson taught in every Christian church and a priority of every Christian leader to pass on to those whom God has given them to lead.
Want to learn more about how to study the Bible? Check out Bible Study Minute—a site we've created that can provide you with quick, helpful tips to help you study God's Word. Each post, video and link will help you dive into the Bible a little more everyday.
You might also want to check out Jen Wilkin's blog and newest book on equipping women to study the Bible (though I think men can glean just as much from her writing!) Jen graciously sat down with us and talked about how churches can better equip their members to study the Bible—you can see our interview with her here.
Kelly Givens is the editor of iBelieve.com.