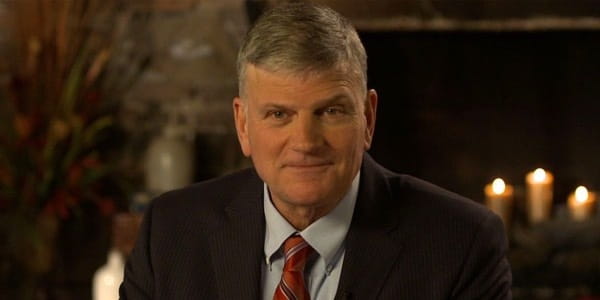 It all began with Rudy Giuliani. The former mayor of New York City, key figure in the months following 9/11, and White House contender came out swinging against President Barack Obama. "Obama," he said, "doesn't love America."
In no time, news columnists and political pundits blasted Giuliani for his "insensitive" and "troubling" remark. But the former mayor didn't back down. Instead, he took to the Wall Street Journal and said his bluntness overshadowed his message [subscription required]:
"Irrespective of what a president may think or feel, his inability or disinclination to emphasize what is right with America can hamstring our success as a nation. This is particularly true when a president is seen, as President Obama is, as criticizing his country more than other presidents have done."
While this did little to assuage his biggest critics, Giuliani did pick up the support of Franklin Graham—though from a slightly different angle. On his Facebook page, Graham, president of the international aid organization Samaritan's Purse, sees a similar problem with Obama's rhetoric:
Graham has long been unafraid to criticize the President's actions or Islam, calling it a "religion of war." Unlike Obama, Graham says that Islamic groups such as ISIS haven't hijacked the faith. They are, instead, simply faithful proponents:
"This is Islam. It has not been hijacked by radicals. This is the faith, this is the religion. It is what it is. It speaks for itself."
In contrast, President Obama recently used his speech at the National Prayer Breakfast in Washington, D.C., to chastise Christians by drawing a link between Islamic terror and Christian history:
Unless we get on our high horse and think this is unique to some other place, remember that during the Crusades and the Inquisition, people committed terrible deeds in the name of Christ...
Days after Obama's statements, ISIS militants beheaded 21 Egyptian Christians, and the video of that massacre seemed to underscore Franklin Graham's point. While Obama criticizes Americans and Christians in particular, ISIS continues to abduct and kill.
Now it's your turn. Do you think Franklin Graham is right? Is Obama contributing to the problems by attacking those whom he should be helping?
John UpChurch is the senior editor of BibleStudyTools.com and Jesus.org. You'll usually find him downing coffee at his standing desk (like a boss).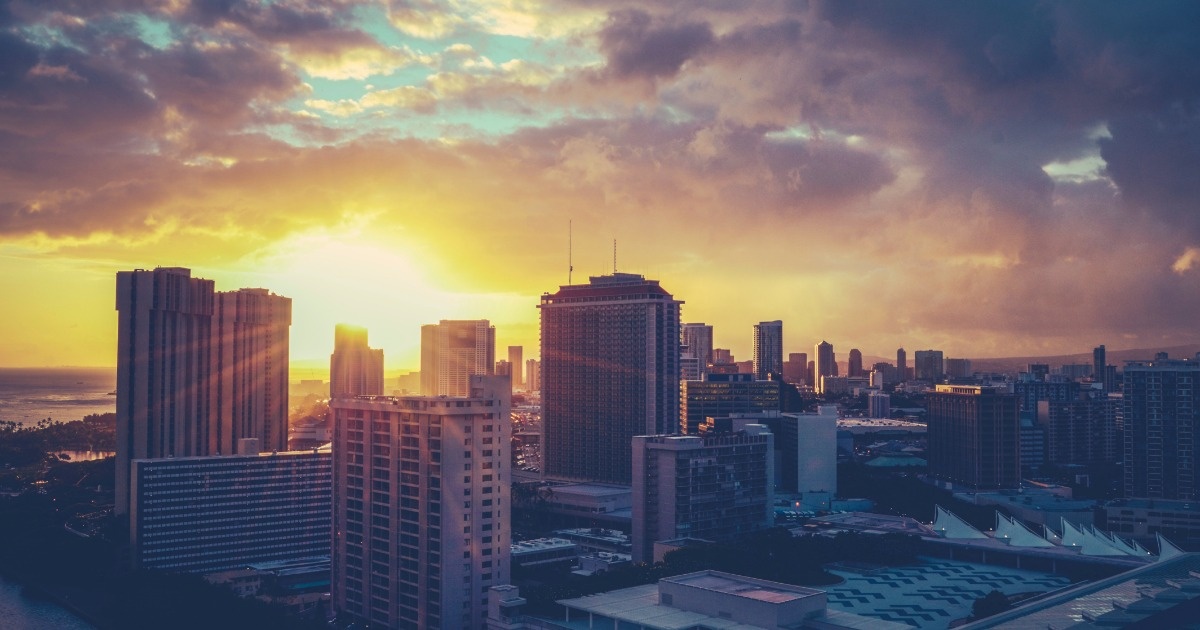 Proverbs 11:10 says, "When the righteous prosper, the city rejoices." Who are the righteous, and what does it look like for them to prosper? The "righteous" are Christians, the just, the people who follow God's heart. They "prosper" when they steward everything God has given them to bless the Body, bless God and bless their neighbor. They do this for the common good, for the advancement of shalom.
What does it look like for a city to rejoice, then? Well, I think it looks a lot like the Kentucky community where Southland Christian Church is located. Under the leadership of Pastor Jon Weece, Southland is reaching into their city and changing it in big ways. Here are just a few of the ministries the church has founded or is involved in:
A "Dollar Club" that collects $12,000 one dollar bills every week, and then gives that money someone in need.
Free medical clinics throughout the city, providing primary care for 3,500 people who can't afford a doctor.
A school lunch program
A community garden
Tutoring for local students
Prison care ministry for inmates
A garage to provide cheap auto care
I can't imagine a clearer picture of a city who is rejoicing because the Body of Christ, the "righteous," is committed to blessing their neighbors. If Southland were to suddenly vanish from central Kentucky, no doubt their absence would be a tremendous blow to the thousands who are supported by them.
Sadly, according to this trending Relevant article, Southland's focus on service is not without controversy. As the article puts it, "Critics have a name for Weece's brand of ministry: social gospel… heavily criticized by the likes of Dwight Moody, who believed the Church's mission on earth was a particularly spiritual one." In other words, critics of these heavily social-service oriented churches are concerned that they are so focused on meeting physical needs that they lose sight of our important mission to share the good news of the gospel with our neighbors.
As it is with many such tensions, a balancing act is necessary. Meeting people's physical needs does not negate their need for spiritual development, and vice-versa. So how does Pastor Weece respond to his critics?
"The most common pushback was, 'What about me?" Weece explained. "What about my family? What are you going to do for us?'" he says. "It was a very consumeristic mindset. It's, you know, 'What can you do for me?' as opposed to 'What can I do for the Kingdom? What can I do to enhance what Jesus is doing in the city?'"
"Two things happen when we express love to someone in need," he continues. "The person we love is more open to the love of Jesus and so are the people who watch us love the person in need. Our expressions of love come with a 'so that' attached to them. We love people so that they will understand the love of Jesus."
When Billy Graham, one of the great Christian evangelists of our age, was asked "do you believe in the social gospel?" He replied, "Of course I do. I believe that there is a social involvement incumbent and commanded in the Scripture. Look at our Lord. He touched the leper. Can you imagine what that touch meant to that leper, ostracized forever, until his death, who had to cry constantly, "Unclean! Unclean!" Yet, Jesus touched him. Jesus was teaching by example as well as precept that we have a responsibility to the oppressed, the sick, the poor (Luke 4:18-19). When I think of the starving millions, I can hardly eat my food. This year alone, in Ethiopia, one hundred thousand people will die of thirst -- not hunger -- just thirst. They can't get even water, let alone food. And that's only one part of the world."
Graham goes on to say, "Never forget, the church goes into the world with an extra dimension in its social concern. We go in the name of our Lord Jesus Christ. We reach out to meet needs and give, but we must always say, "Given in the name of our Lord Jesus Christ." That is our motivation. And we can often use that means as a vehicle that they can see Christ in us. Therefore, it never becomes mere humanitarianism. We give because God gave."
Proverbs 11:10 gives us a foretaste of what the Kingdom of God will one day be like. When Christ returns, we will all be a collectively prospering, rejoicing city. Revelation 21 tells us that Jesus will live with us, center square, in the city of God. But for now, that means Christians should see themselves as offering foretastes of that coming kingdom to our neighbors near and far. When we give ourselves, our gifts, our work, our money, our resources, our social positions, when we give all we have out of an overflow of love for our God and for our neighbor, the curse is pushed back and the virtues of the Kingdom are pushed in. When that happens, then the whole city rejoices with abandon.
Author's Note: I'm indebted to Amy Sherman for her rich understanding of the implications of Proverbs 11:10. Those interested in reading more should take a look at Amy's book, Kingdom Calling: Vocational Stewardship for the Common Good.
Kelly Givens is the editor of iBelieve.com.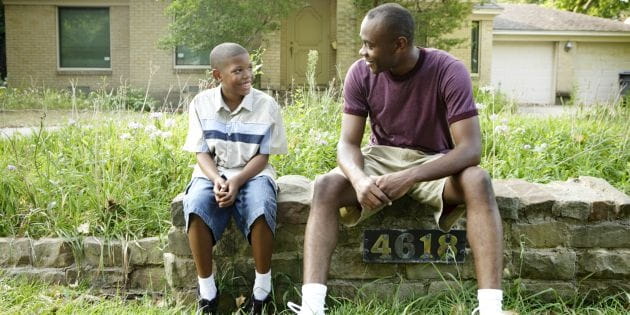 Sex is Tricky, Glennon Doyle Melton at Momastery admits. Especially when it comes to talking about it with your kids.
My philosophy about sex talks with kids is to be open, honest and matter-of-fact, so they won't sense that shame and sex are intertwined and so, when they do become interested in exploring their sexuality, they might be motivated by love instead of blind curiosity. I want them to take sex seriously enough to know it's holy. Doesn't that sound lovely?

My reality is that I AM STILL LEARNING THAT STUFF. This makes me a shaky-at-best sex teacher. So whenever my kids ask about sex- I panic and then just start saying crap. I just start saying all the things.
Melton recounts a humorous (and, for her tween child, embarrassing) recent conversation over the family dinner table, prompted by one of her kids surmising, "So, how you get a baby is you pray for one, right?" (you can enjoy the full story here).
In her closing thoughts, Melton reflects,
Some things don't get easier. Some conversations are hard and awkward and imperfect and all we have to do is keep having them anyway.
Melton's story is something every parent can relate to, and her efforts to have open, honest, and age-appropriate conversations with her kids are praiseworthy. Too many kids grow up without having those important conversations with their parents. Too many of my own peers, raised in the information age, were left to the Internet to learn about hard things, things their parents were too embarrassed to teach them.
Mark Gregston, an expert on teens and troubled children, writes that open communication between parents and children can solve many problems before they even start. Children and teens can even be involved in creating and enforcing rules and boundaries, he writes, and are often more likely to adhere to family rules if they're invited to the conversation.
Sit down together and discuss what you think behavior in your home should look like… Talk about how your family expects to deal with issues like dating, driving, cell phones, church, school work, friends, media . . . the list can go on and on, but be sure to major on the majors. Discuss (don't dictate) what kinds of behavior fits with your family's values and which don't, and include some rules for the adults in the family as well, so the kids don't think this process is just targeting them. Talk through the reasons behind the rules that you are establishing and get everyone's opinion about what consequences should be applied for breaking the rules. You'll be surprised how tough your kids will be on themselves when consequences are being discussed, so you might have to lessen them to be realistic.
Another conversation perhaps just as tricky as the sex-talk is how to navigate the Internet. These are frustrating and challenging waters for parents who grew up with magazines, land lines, and libraries, now trying to impart wisdom and ethics to children with cell phones and limitless internet access to search for (or stumble upon) any imaginable piece of content. In the Crosswalk article 3 Online Trends Parents Need to Warn Their Kids About, Ava Pennington encourages parents to be forthright about the dangers of the Internet, to put safeguards in place, and to keep tabs on their kids' online activities. She writes,
If you don't listen to your children, someone else will. So don't just talk to your kids, listen to them, too. What are they curious about? What concerns them? If they won't talk to you, find a trusted adult they will open up to. Drama aside, it really could be a matter of life and death. Besides, they will probably learn about these and other questionable sites faster than you will!

…You may think your child is safe because you've had these conversations and regularly check their devices.

However, the 2014 McAfee study noted that 80% of tweens and teens "have had a conversation with their parents on how to stay safe online" and 77% admitted that what they post online can't be deleted. Yet most kids still share too much personal information. Fifty percent posted their email address, 30% posted their phone number, and 14% posted their home address. These numbers add up to trouble.

…Stay informed and stay involved. The information superhighway is a valuable tool. Still, when it resembles the Wild West, kids need to be protected…especially from themselves.
The lists of tricky parenting conversations goes on and on. What do you say when they are preparing to leave for college? How can you teach them self-control? How can we humble ourselves when we discover we've broken promises to our children?
Even when we mess up, Brent Rhinehart writes, we can be confident that we can trust in God to get us through it, if we lean on him.
Romans 8, long a favorite passage of mine, reminds us that "If God is for us, who can be against us?"

"…Neither death nor life, nor angels nor rulers, nor things present nor things to come, nor powers, nor height nor depth, nor anything else in all creation, will be able to separate us from the love of God in Christ Jesus our Lord" (Romans 8:38-39).

And, as the old hymn says, we…will surely prevail if we stand on the promises of God. We can't be trusted, be God can be.
For more parenting stories, see Crosswalk.com's channels on raising Teens, raising Kids, and Single Parenting.
Debbie Holloway is the Family Life Editor at Crosswalk.com
Publication date: February 25, 2015