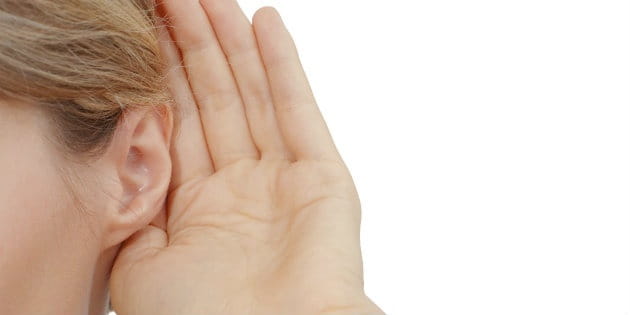 How do we know when God is speaking to us? It's a question that even the best of Christians often struggle with. The Bible tells us to submit any request to God with prayer and thanksgiving (Philippians 4:6), but it doesn't promise to give us the answer we want. For humans, that can be a dangerous thing. We have a bad habit of only seeing what we want to see, and hearing what we hope to hear.
So how do we tell the difference between God's voice and our own? Tania Harris, who writes for Relevant Magazine, might be able to help. In a recent post she discussed how our own plans and desires can muddy our ability to hear God's response. In order to stay spiritually sensitive, and not push our hopes before those of Christ, she suggests Christians take the following steps,
Prepare to Hear Whatever God Says
"A surrendered heart that is ready to respond unconditionally to the voice of God is without doubt the best prerequisite for hearing the voice of God clearly. Jesus said that revelation comes to those who are willing to follow God's ways (John 14:21). If you're not able to keep your heart open for an answer you don't like, perhaps it's better not to ask!"
Submit Your Hearing God Experiences to the Wisdom of Others
"The Apostle Paul reminds us that we only see a poor reflection—like looking through a fuzzy mirror (1 Corinthians 13:12). That's why we need to hear God's voice in community (Acts 15:28). Your friends and leaders often know you better than you know yourself. They will be able to see through the fog that is created by your preferences and longings."
Harris isn't the only useful resource for Christians struggling with prayer. In an article titled, Why Pray if it Feels Like God Isn't There?, Cindi McMenamin reflected on how difficult it can be to wait patiently for God's response. Very often Christians get discouraged, or start to wonder if anyone is even listening, but McMenamin insists God's timing is never wrong.
"God knows exactly when you are ready to receive the desire of your heart, and he will not act a moment too soon or a moment too late when it comes to doing what is eternally best for you. He determined what was eternally best for me was not that I have a second child, but that I birth a writing and speaking ministry to women. Because of that, I now have many more 'spiritual children' than I had thought to ask for."
"When you are in the long haul of waiting and you aren't getting a yes, will you trust that what you might think is a no might really be his wait?"
Prayer can be a difficult exercise. We know God is faithful in all things, but fear and uncertainty can still cloud our judgment. Center yourself on His promise, and remember the words of Psalm 145:18,
"The LORD is near to all who call on him, to all who call on him in truth."
What about you? How do you tell the difference between God's voice and your own?
*Ryan Duncan is Entertainment Editor for Crosswalk.com
**Published 6/30/15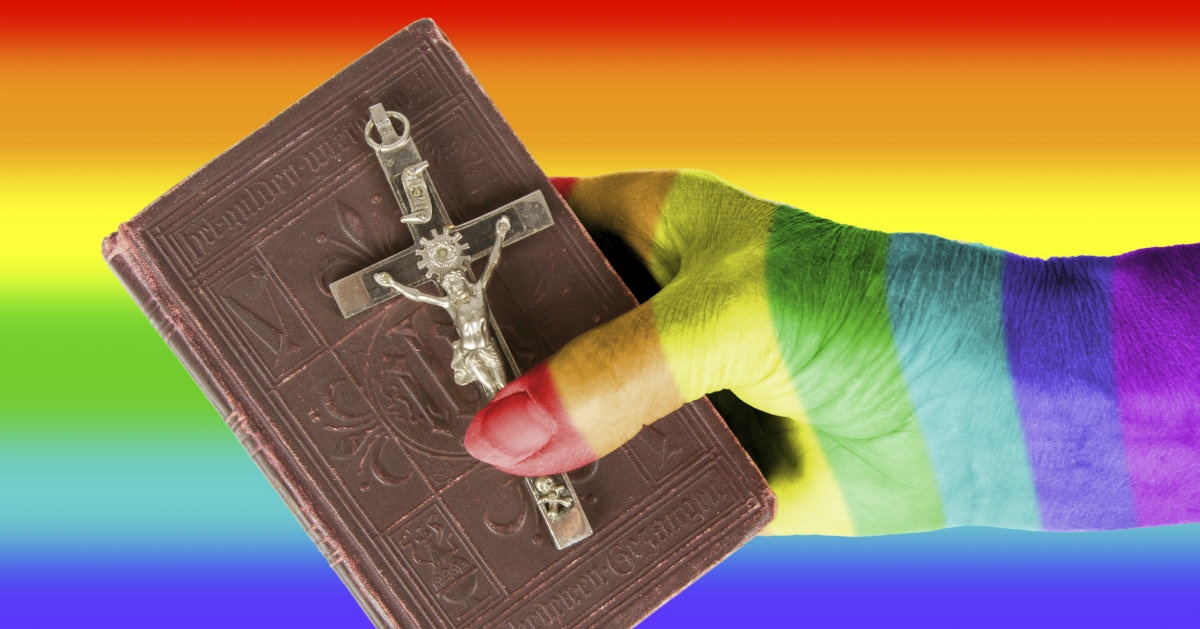 Immediately after the Supreme Court ruled in favor of same-sex
marriage
on Friday, Southern Baptist leader Russell Moore had a
message for Christians
: Do not panic.
Moore acknowledged that the ruling was a concern and admitted that it could "hurt many families and civilization itself" but panicking would not solve the problem.
He wrote, "This gives the church an opportunity to do what Jesus called us to do with our marriages in the first place: to serve as a light in a dark place. Permanent, stable marriages with families with both a mother and a father may well make us seem freakish in 21st-century culture.
"We should not fear that. We believe stranger things than that. We believe a previously dead man is alive, and will show up in the Eastern skies on a horse. We believe that the gospel can forgive sinners like us and make us sons and daughters. Let's embrace the sort of freakishness that saves."
It is indeed not a time to panic. It is, however, a time to prepare for what may come.
What Does the Supreme Court Ruling Mean for My Church?
First of all, Christians need to know that pastors
will not be required by law
to officiate same-sex weddings if the union goes against their religious beliefs. However, other issues may arise for churches in the aftermath of the Supreme Court decision such as building use and employment. But as Moore said, don't panic. Instead, protect your church.
Professor and blogger
Denny Burk
suggests five ways to protect your church from potential lawsuits using a
free guide
created by the Alliance Defending Freedom. Incorporate them into your church now, before it is too late.
1. Update your statement of faith.
Your church's statement of faith needs to include its position on marriage, sexuality and gender. The ADF addresses this on
pages 6 and 7
and provides a sample of what a complete statement of faith should look like.
2. Update your employment criteria.
Church employees should be required to sign the church's statement of faith and standards of conduct, if they are not already required to do so.
3. Update the facilities use policy.
Your church needs a clear policy regarding its building use requirements that points to its statement of faith. The ADF guide has more on
page 28
.
4. Update the membership policy.
If your church does not have a membership policy, it is time to write one. It should explain your church's requirements for membership as well as joining and resigning procedures. See the ADF guide
pages 17 and 18
.
5. Update the marriage policy.
Write a marriage policy that defines the types of unions your pastor is willing to officiate. This goes beyond same-sex marriage, as some pastors refuse to perform weddings between a Christian and a non-Christian. The ADF explains in detail on
page 18
.
What Does the Ruling Mean for Non-Church Related Religious Practice?
While churches are free to demonstrate their religious beliefs regarding same-sex marriage (for the time being) Christian-owned businesses will probably not be allowed the same luxury after the Supreme Court's decision. Non-church related businesses such as wedding photographers and cake bakers who do not wish to provide services for gay weddings will likely be forced to provide services or face discrimination charges.
Speaking to
Relevant
, Pepperdine University School of Law professor Douglas Kmiec said Christian-owned businesses will likely be held under public accommodation law, or the requirement to serve all people regardless of race, religion or sexual orientation.
"Can they make the argument that providing the cake or providing the photographer is advancing a moral conception with which they disapprove? I think the answer to that is going to be, 'No,' too. Because I think what's going happen is that most of those cases are going to be resolved on the interpretation of what gets called a public accommodation law," Kmiec said.
What Does the Ruling Mean for Me?
In a way, nothing has changed for Christians. The Bible remains the same with its call to love one another as God loves us (
John 13:34-35
). When we follow this simple commandment, we are doing right by the Lord. The Supreme Court decision may have changed what is legal in the United States, but God's laws are steadfast.
Author and pastor Sam Allberry has created a
series of videos
to help Christians minister to same-sex attracted friends. Allberry says we must reach out to the lost in love.
"The first thing you want to show them is friendship… You love them, you care about them," he said.
"That kind of behavior will give you the right further down the road to have some slightly more difficult conversations."
The full series of videos can be viewed
here
.
Carrie Dedrick is the editor of ChristianHeadlines.com.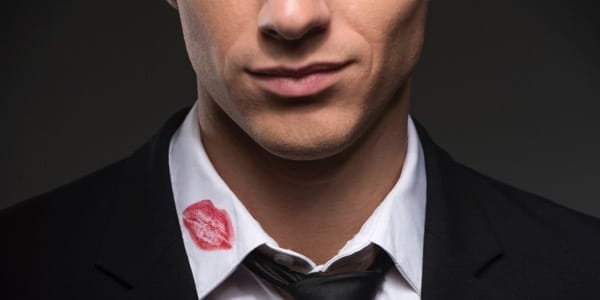 I confess that one of the first questions I always ask is, "Why?" When a Christian leader whom I respect falls into sin, I'm always left looking for some clue that I missed. I scroll through their social media feeds; I dig up past blog posts. The shock of it all makes me think that I should have known.
The reality, though, is that I shouldn't be. We humans have ways of justifying our sin—whether we're a well-known Christian leader or just the guy in the back pew. No matter how long we've walked with Christ, sin always crouches at the door and waits for us to open it (Genesis 4:7). Only by constantly walking in the Spirit and keeping our eyes on Jesus can we ever hope to run this race of life (not to mention relying on His grace when we do mess up).
But rarely does sin happen all at once. Usually, we slowly slide into it by allowing our standards to fall one by one, little by little. That, according Pastor Shane Idleman, is at the heart of 7 dangerous things that Christians do. When we follow these steps, we're already on the road to failure. Here's his list from Charisma News:
1. Say, "It Will Never Happen to Me"
Pride makes Christian leaders believe that they would never lie, steal, or commit adultery. But it's precisely when we begin to think that we're not susceptible, that we fail to keep our guard up. We ignore conviction and the voice of the Holy Spirit.
2. Claim They're "Too Busy"
According to Idleman, "Nine times out of 10, when a leader falls, he or she has no meaningful prayer or devotional life." Busyness can become the excuse we use not to seek God and spend time with Him in prayer. But we cannot face the temptations of the world without this crucial practice. In other words, get on your knees more.
3. Compromise Holiness
Failing leaders often think of holiness as another word for "legalism." But holiness is the very defense we need against the attack of our enemy (Ephesians 6:14). Without striving to live a life of purity, we begin rationalizing our moral failures instead of seeing the need to repent. "Sadly, Hollywood, not the Holy Spirit, influences many. We cannot fill our mind with darkness all week and expect the light of Christ to shine in our lives."
4. Build Unhealthy Relationships with the Opposite Sex
When Christian leaders fall into adultery, we often find out that they had slowly developed a relationship with someone of the opposite sex—usually through small compromises here and there. They failed to build in the accountability structure that could have prevented the failure.
5. Fail to Strengthen Weak Areas
It's much easier for us to hide our weak areas or to act like they don't exist. But we all have temptations that are especially difficult for us, whether drugs, alcohol, anger, pornography, or others. Denying those weak areas, however, will only allow Satan a foothold into our lives. We must get help right where we need it.
6. Breach Accountability
No accountability system is perfect. We humans have ways of getting around just about anything when we want. Sometimes embarrassment keeps leaders and Christians in general from asking for prayer when the temptation arises or for allowing others to ask hard questions.
7. Use Loneliness as an Excuse
When leaders feel lonely, they often use that as a reason for bad choices. But we must choose a better path, as Idleman says: "Sin can be silenced in a thankful heart set on worshipping God. God has given us the privilege to serve Him, proclaim His truth, and help others. Don't allow frustration and negativity to lead you down the wrong path."
In a recent article on Crosswalk.com, Jennifer O. White wants to keep husbands and wives from journeying down the road to compromise and regret. She offers 4 powerful prayers to protect your marriage from divorce:
"Five years into my marriage to David, those same fears were suffocating me. It took far too long to arrive at the conclusion that I was the common denominator in the two marriages. That morsel of humility helped me begin crying out to Jesus for help. The simple 'Help me Jesus' prayers were the beginning of a beautiful story of healing and restoration.

"God answered my prayers with opportunities for biblical counseling and extended Bible study. Time in His Word revealed a God I could trust. I had learned about God for thirty plus years, but I had not been relying on Him the way Shadrach, Meshach, and Abednego modeled for me. I had not been honoring Him the way Daniel chose to when he risked his life by praying to Him. But today, I believe with my whole heart that nothing is impossible with God. And I'm positive that doing marriage His way is the only way."
Your turn. What steps and reasons would you add to this list? How can we better protect ourselves from moral failure?
---
John UpChurch is the senior editor of BibleStudyTools.com and Jesus.org. You'll usually find him downing coffee at his standing desk (like a boss).