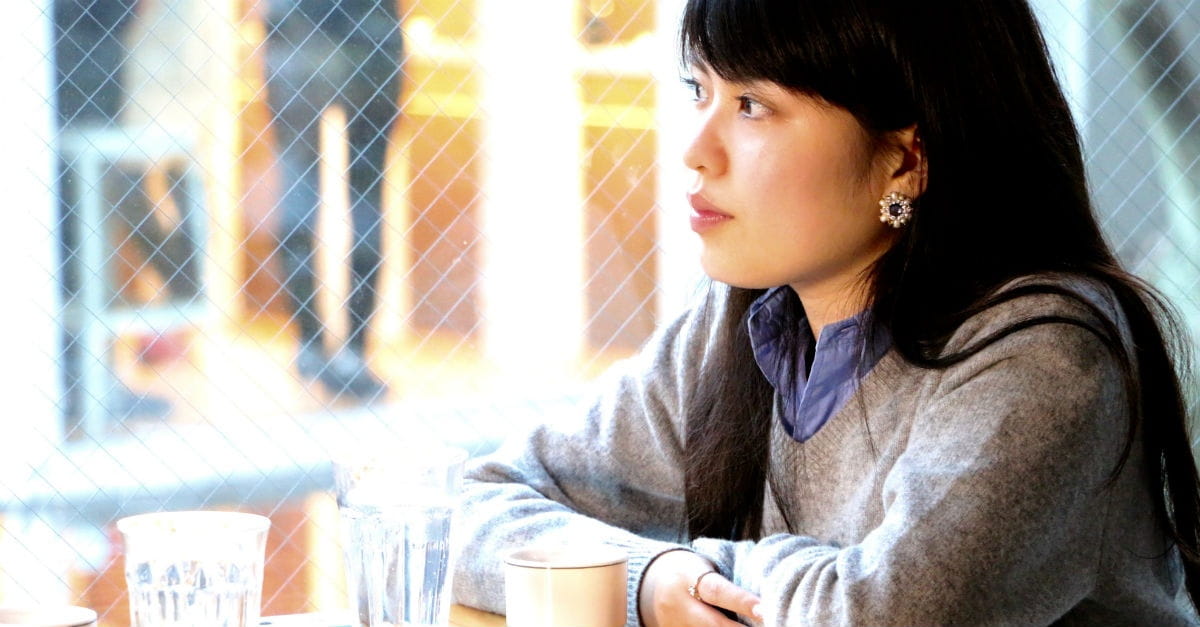 A few days ago, I drove to my local coffee shop to meet someone for a hard conversation. Things in this relationship hadn't gone like I had hoped, and I knew it was best for me to step away and let go of it all, but I was still anxious about how the talk would go. I cared deeply for this person, but I had been hurt by them and I knew I probably had hurt them back, and we needed to talk about it.
When I read "When You Have to Say the Hard Thing" by Annie Downs on (in)courage, I felt like I was reading the story of my own coffee shop conversation. The story she opens with echoed mine perfectly, and I realized I'm not alone in this.
We all have to have hard conversations. We all have times where we are hurt or when we hurt others, times when we have to confront messy issues, times when we have to apologize and ask for forgiveness, and other times when we are the one extending grace.
Downs says, "For years I thought it was easier to stay quiet, avoid "confrontation," and never share my feelings if they were negative. If I loved my friends, I thought, I should just keep my hurt or sadness to myself, and move on. I just don't like saying the hard thing. It's not fun for me. My personality tends to lean towards LET'S HAVE A GREAT TIME, not LET'S HAVE A HARD CONVERSATION. But the older I get, the more I recognize that the hard conversations are actually what make for the great time."
Can you relate? I can.
This particular conversation I had this week ended in a mutual parting of ways and the end of a relationship, but there have been countless others where relationships were strengthened through shared honesty and vulnerability.
Sometimes, we have to say hard things. Sometimes, those hard things may even hurt, but when we are sharing these things in love, we are creating room for new growth and new life.
"Because truth in love leads to health and life," Downs says. "Truth in love doesn't kill, it resurrects. Truth in love may hurt, WILL hurt if you ask me, but it will also heal."
We must be careful to not have these conversations from a place of self-righteousness or selfishness, but from a place of humility, graciousness, and deep love.
So, how do we enter into these conversations well? Crosswalk.com contributing writer Wendy van Eyck shared an article called "9 Helpful Ways to Have Hard Conversations" and I found these few to be extremely great tips:
"Pray about it." I get wrapped up in how I'm feeling, what I want to say, and how I want to say it, and I often neglect to intentionally pray about the conversation I'm about to have. "Pray for the right timing and the right words," van Eyck says. "Ask God for solutions to the problem. Pray for insight into the situation and ask for a humble heart to admit where you may have played a part. Then keep praying for the situation right until the conversation and even afterwards."
"Be comfortable with silence." During these conversations, having pauses where each person can take a moment to breathe and process and even pray before speaking again is crucial. Don't rush to fill those gaps with more words-- let there be space for quiet. James 1:19 reminds us, "Everyone should be quick to listen, slow to speak and slow to become angry."
"Bring solutions." van Eyck suggests having "a few ideas for how to move on in the relationship. Be specific and practical. Don't leave the conversation without any resolution." Sometimes, that might mean saying that you need some time before you communicate further. Sometimes, it might mean setting healthy boundaries for the relationship. Creating an action plan (even if it's to not act) gives both people a clear and helpful path forward.
We have these hard conversations because these relationships are valuable to us and we want them to be healthy and happy. Colossians 3:12-14 reminds believers to "clothe yourselves with compassion, kindness, humility, gentleness and patience. Bear with each other and forgive one another if any of you has a grievance against someone. Forgive as the Lord forgave you. And over all these virtues put on love, which binds them all together in perfect unity."
Speak the truth in love this week, even if it requires a hard conversation. The Lord is with you!
Publication date: September 29, 2016
Rachel Dawson is the editor of BibleStudyTools.com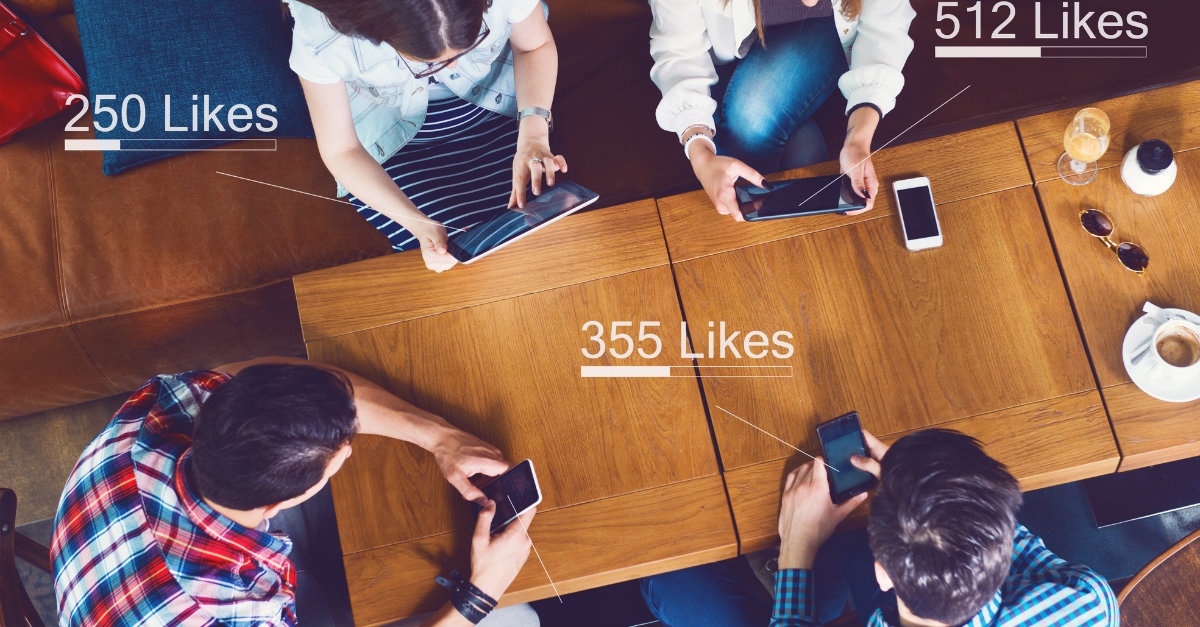 Social media can be really fun. It's a great way to connect with friends who live far away, see cute pictures of your nieces and nephews, and view a friend's vacation photos. Online forums do, however, have a dark side, with which we are probably all familiar if we interact online at all.
This is perhaps especially evident because this is an election year. Sometimes it seems that Facebook and other social media outlets are simply a long list of peoples' bitter, cynical, angry opinions.
And Christians definitely aren't immune to becoming part of the fray. Whether it's politics, theological issues, church, family, or numerous other topics, we all like to have our opinions heard, and often we don't think them through well enough.
That is why Natalie Walker at Relevant wrote a post titled "Why I Stay Silent on Important Issues Online."
Walker writes that it took being unplugged from social media for a time in a remote location to realize how harmful some online reactions can be.
She writes about the "echo chamber" many of us create when we quickly post emotional responses to news headlines or others' opinions.
"Despite our best intentions to share convictions that we hold deeply, a post written in the heat of emotion may come across as judgmental towards the people who know us, love us and are already grieving the hurts of the world right alongside us," she says.
As Christians, we are particularly called to use our words for good.
Ephesians 4:29 admonishes us: "Do not let any unwholesome talk come out of your mouths, but only what is helpful for building others up according to their needs, that it may benefit those who listen."
The 21st century provides particular challenges to living out this verse; namely, through our online interactions.
Walker suggests using our online presence to extend grace to others. Sometimes, this may even mean not posting anything at all.
Often, people may view silence on important issues online as apathy, but instead, let your silence mean that you are looking to open doors of more in-depth, face-to-face communication later. Silence online may also allow you time to research an issue more.
After all, anyone can have (and post!) an opinion, but it is much more difficult to "Let your conversation be gracious and attractive so that you will have the right response for everyone" (Colossians 4:6), or even to refrain from jumping into an argument at all.
We must remember that our goal is ultimately not to win arguments, but to be good witnesses for Christ. Many times, this will mean choosing carefully when and how we post online.
Crosswalk.com contributor Rachel Dawson writes in "Social Media Mistakes Church Leaders Should Never Make" that "There are few arguments that can be won in 140 characters."
Instead, seek to open doors to have more genuine, heartfelt conversations with others, encouraging them to seek the truth instead of becoming enmeshed in endless fruitless arguments.
How can you use your online presence to show Christ's love this week?
Photo courtesy: Thinkstockphotos.com
Publication date: September 28, 2016
Veronica Neffinger is the editor of ChristianHeadlines.com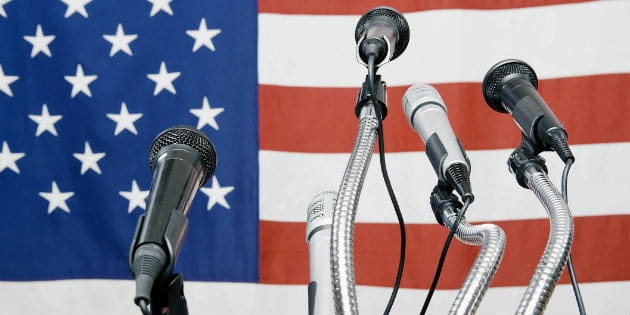 I picked a terrible year to become politically active. This presidential election has easily been one of the most divisive campaigns in recent memory. Not only has the hostile rhetoric and blatant dishonesty split our country down the middle, American Christians have found themselves walking a fraying tightrope between a candidate they despise, and God's command to love their neighbor. Some have even wondered if they should vote at all. So it was with a heavy heart that many people tuned in to watch the first presidential debate.
Most viewers probably had preconceived notions about the candidates before they saw the debate, and it's unlikely these changed after an hour of fruitless dialogue. Still, as Christians, we find ourselves pondering how to respond after the dust has settled. Matthew Tennant, of Baptist News Global, believes we need to take ourselves out of the election mindset and approach things as peacekeepers rather than combatants,
"In Acts 15, Peter, Paul and James entered the Jerusalem Conference with different ideas about what is required to be a Christ-follower. After discussing the issue, the three leaders, along with others, arrived at an answer. Too often, politicians foster division, instead of finding solutions. The first presidential debate was no different. Theology rarely transitions smoothly into politics, but God does love the world (John 3:16). Therefore, policies that promote good for the world and the people in it are the most theologically sound."
While reflecting on the presidential debate, Tennant counseled fellow believers to take theological action. His advice, along with that of Crosswalk editor Carrie Dedrick, can be found below in three unique responses,
Don't Talk, Listen
"First, listen more. Paul Tillich writes, 'In order to know what is just in a person-to-person encounter, love listens. It is its first task to listen.' Knowing Christ means knowing the high value the biblical Jesus placed on listening. Neither candidate listened well to the other. Christians can model better listening, especially to those with whom they disagree."
Don't Fear
Carrie Dedrick writes,"How do we navigate such a time as this? By remembering that God is still sovereign. Don't let the election distract you from the fact that God is more powerful than any human or group of people that comes against us..."
"Do not let the election get in the way of your faith. Instead, let the election serve as a time to grow closer to God than ever, trusting in Him, and relying on His provision."
Demonstrate Christ
"Third, be the presence of Christ. Each person can look for opportunities to be the presence of Christ, especially during this divided season. Listening, reasoning, loving, sharing, and being open to the leading of the Holy Spirit will triumph if people do not let hatred and division win."
This election is going to be tough, but we can't let that change who Christ has called us to be. Regardless of the outcome in November, Christians must continue to share the gospel with joy and compassion. The Kingdom of Heaven is not dependent on an American leader, for if the Lord is with us who can be against us?
What about you? What were your thoughts during the presidential debate? Be sure to leave a comment in the section below.
*Ryan Duncan is an Editor for Crosswalk.com
**Published 9/27/2016