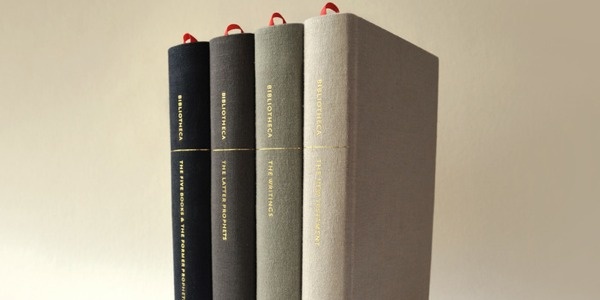 When I think of Kickstarter campaigns, I rarely think of Christian projects. Sure, there are resurrected movies and TV shows, must-have-now gadgets, 80s icons reimagined, and a cornucopia of miscellany. But Christian, buzz-worthy, blow-up-the-Internet projects? Not as often as I'd like.
Then, along came Bibliotheca.
It's got all the elements that make a notable crowd-sourced project: style, excitement, hype-worthy rewards, and a quality video. But it's got something more. It's got God's Word.
The idea itself isn't new exactly, but as writer Yasmine Hafiz points out, it's an idea that certainly resonates with many modern net-dwellers:
"Graphic artist and book designer Adam Lewis Greene has envisioned a Bible without chapters and his idea has found incredible success on the crowd-funding site Kickstarter. He hopes his design will emphasize the role of the Bible as a great literary text by taking away conventions which have been added to increase its usability as a tool for study.

"Since posting his 'Bibliotheca' project on Kickstarter on June 27, 2014, with the goal of raising $37,000 to produce a first run, the amount contributed by backers has shot up to over $800,000 as of press time [almost $1 million now]. Over 8,000 people from around the world have funded the project. The fundraising drive ends on Sunday, July 27, 2014."
So, what makes this campaign so appealing? And why another Bible? According to Green, part of the problem is that our current Bibles have become so dense and inelegant that they lose the beauty and artistry of Scripture:
"Today, our contemporary bibles are ubiquitously dense, numerical and encyclopedic in format; very different from how we experience other classic & foundational literature, and completely foreign to how the original authors conceived of their work.

"By separating the text into several volumes, and by applying classic & elegant typography, Bibliotheca is meant to provide a fresh alternative to the reader who wants to enjoy the biblical library anew, as great literary art."
The staff at BibleStudyTools.com certainly agrees that there's beauty in God's Word, beauty that we sometimes take for granted. We've put together our own videos to help recapture the sense of wonder. Here's one:
BibleStudyTools.com: Bible Basics from biblestudytools on GodTube.
What about you? Are you surprised to see this project take off? Why do you think it's so popular? Is there another Bible that has this sort of beauty about it?
John UpChurch is the senior editor of BibleStudyTools.com and Jesus.org. You'll usually find him downing coffee at his standing desk (like a boss).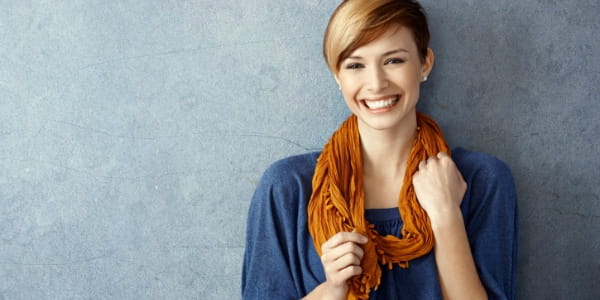 Molly Jasinski has been single her entire life, and she's learned to live to the fullest no matter her relationship status. In her trending piece, 9 Things to Do While You're Still Single, Molly shares some great advice for others who are similarly unattached. Here are just a few of her suggestions.
1. Travel as much as possible. It gets harder to plan (and afford!) trips the more people you add to the itinerary. Take advantage of a flexible schedule and go see the world!
2. Save money. Financial stress can happen to anyone, married or single. Learning the discipline of saving money is just good life knowledge. And learning to budget now is one less thing to adjust to once you're married, Jasinski notes.
3. Enjoy time with friends. Marriage relationships aren't the only important relationships in life. Focusing on friendships now will help to preserve them for when schedules are trickier to coordinate.
4. Get involved with church. This tip is really for everyone. Your church needs your gifts and talents—don't wait to get involved and serve! If your schedule isn't as full as you'd like, you can use this time to invest in others.
5. Live with friends. "Once you marry your future spouse, that's the last roommate you'll ever choose to live with," Jasinski writes. So why not live with a few close friends now?
You can read the rest of Jasinski's tips here—which include shooting for those academic dreams, going on mission trips and most importantly, spending time with God.
Want even more ideas? Crosswalk.com contributor Debra Fileta recently gave us 10 equally awesome ideas for taking advantage of your singleness. I love her point about taking time to heal. "When I speak around the country to singles about love and relationships, I always start by reminding them that 'you will always attract a person who is on your level of health.' Human beings are magnetic, and we're always drawn to people who are similar to us psychologically, emotionally, and spiritually. Look inward and deal with your past, discover your present, and envision your future. In your process of becoming whole, seek healing now, while you're standing alone."
So, what do you think? What other tips would you give singles? As a single person, do any of these tips resonate or feel unhelpful? Let us know in the comments section!
Kelly Givens is the editor of iBelieve.com.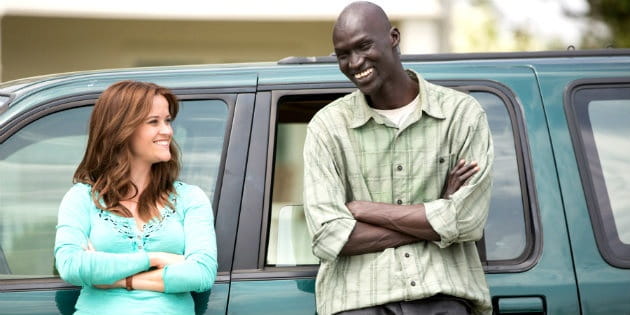 Image above provided exclusively for Crosswalk.com readers courtesy Warner Bros. Ent. and Grace Hill Media.
Have you heard about the 'lost boys' of Sudan? According to Christian Headlines:
"The 'Lost Boys' of Sudan are a generation that was displaced. They lost their homes and families in the war between Sudan's Arab Islamic government against the Christians, animists, and black Africans in the South. More than 2 million people have died as the war has dragged on for 17 years."
Now their story is being told as never before by director Philippe Falardeau and leading actress Reese Witherspoon in The Good Lie, a film based on the true story of three young refugees seeking a new life in America after the horrors of war. The trailer (which you can watch here, or below) shows Witherspoon as an independent American woman assigned to help three young Sudanese boys find jobs in the U.S., only to discover that one boy still has a sister trapped in Africa, unable to emigrate because of post 9/11 restrictions. The film releases this October.
(Caution for parents: trailer contains a small amount of bad language)
CrosswalkMovies.com: from crosswalktrailers on GodTube.
In 2007, Crosswalk.com's Christian Hamaker covered the novel What Is the What, the story of Valentino Achak Deng, a 'lost boy' who survived the Sudanese conflict only to face incredible hardships building a new life in the U.S. Valenino's memories are brought to life by the book's author, Dave Eggers.
"The novel is based almost entirely on Valentino's recollections, although Eggers labels the book a novel because he used the experiences of other Lost Boys to fill in Valentino's vague memories of family life before his village was attacked. It painfully reveals how the struggles of these men continue in the States, where they find it difficult to achieve their hopes for more learning and for marriage. 'His story is representative of millions of other immigrants,' Eggers says.
Today, people are beginning to return to Southern Sudan. There's a hopefulness now, after years of war and bloodshed."
Another book published based on the crisis in Sudan is entitled Lost Boy No More, and was reviewed on Crosswalk in 2005.
"Abraham Nhial was nine years old in 1987 when Sudan's Islamic government was using ground forces and air raids to ravage villages in southern Sudan. Adults and young children were mowed down indiscriminately. It is a war that continues today.
Lost Boy No More (Broadman & Holman, 2004) is Abraham's story. It is also a history of Sudan and the persecution of Christians by Islamic militants. This 170-page volume is not for the weak. It is shocking and instructive. For me, Abraham puts a human face on a tragedy I had heretofore managed to keep de-personalized.
During daytime hours when villagers were murdered and their homes destroyed, young Abraham was among thousands of boys who would be away tending cattle, sheep and goats. Thus they survived the assaults, but with little hope for a future. Against all odds, some 35,000 Sudanese boys reached makeshift refugee camps in Ethiopia.
…Sadly, this is not fiction. In Lost Boy No More, Nhial and Mills relate the incredible and moving account of Abraham's painful journey, a journey reflected in the lives of thousands of his 'brothers' who fled Sudan."
For another take on the 'lost boys,' check out Crosswalk.com's review of Christopher Quinn's documentary God Grew Tired of Us. And be sure to see The Good Lie in theatres October 3rd!
Debbie Holloway is the Family Life Editor for Crosswalk.com.
Publication date: July 23, 2014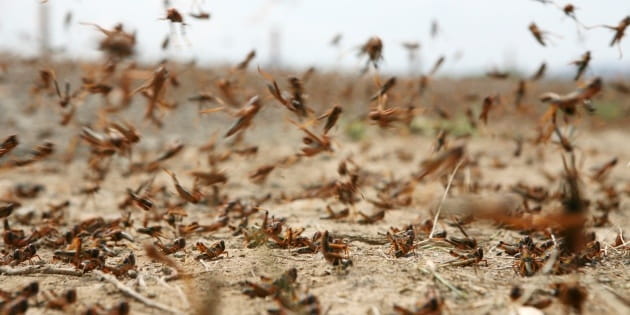 "Time flies and it does not return. Years pass and we never get them back. It's the one thing that can never be restored," wrote Pastor Colin Smith in a recent post at The Gospel Coalition. "Yet, God promises the impossible: 'I will restore to you the years that the swarming locust has eaten' (Joel 2:25)."
So many feel that much of their lives have been wasted. Is there hope that a promise originally made to the people of Israel can be applied to us today? Yes, says Pastor Smith. Our fruitless, painful, selfish, loveless, rebellious, mis-directed, and Christ-less years can be restored in three ways:
1. Christ can restore lost years by deepening your fellowship with him.
2. Christ can give you remaining years in which more lasting fruit will be born than in all of
your years of small harvests.
3. Christ can restore lost years by bringing long-term gain from short-term loss.
In all of these ways, Christ receives glory for raising up redeemed people. Related to the idea of restoring lost years, other ministry leaders also offer sound words of encouragement:
Steve Arterburn in "New Life Daily Devotion:"
As you continue to seek God's purpose for your life, you will undoubtedly experience your fair share of disappointments, detours, false starts, and failures. When you do, don't become discouraged: God's not finished with you yet.
Michael Lawrence, in a short video clip from Christianity.com, answers the question:
"How are failures in my life, especially if I've done something horrible, still a part of God's will?"
Read Pastor Smith's entire post here and add to the discussion. Have you seen Christ restore your "locust years," or have you prayed that He will? Share your experience in the comments section below.

Alex Crain is the editor for Christianity.com
Example: "Gen 1:1" "John 3" "Moses" "trust"
Advanced Search
advertise with us