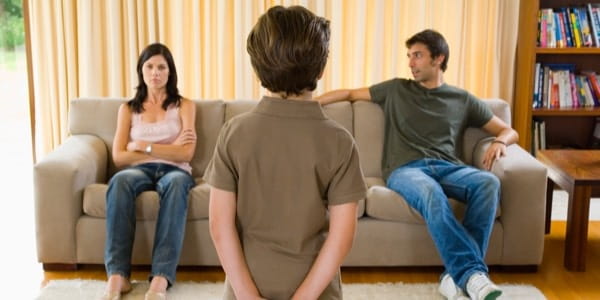 You think you've got this parenting thing all figured out. You know the right Bible verses, the squares on the consequences chart, and the ways to handle pretty much any situation. Then—life. Your kids just know how to find the seams between all your carefully laid plans, the places where you don't have a strategy laid out, the gray areas.
For reality star and blogger Jen Hatmaker, she's come to realize that trying to plan out parenting never works how you think in the real world:
"We have no idea if we are reacting correctly or making appropriate choices or parenting "right" or striking the proper balance. Did we discipline when we should have shown grace? Or relent when we should have clamped down? Are we getting the technology thing right? Should we have let the kids see that movie with the F-word? Are other parents letting their 7th grader go to Sonic after school? Do we give our kids too many/few chores? Do we allow boyfriends and girlfriends in 8th grade? Is our kid's curfew appropriate? If we don't enroll him in SAT Prep Class, is he doomed? Have spanking/time outs/isolation/lost privileges ruined our kids or redeemed them? Do they know when I make up answers?"
Because they believe that having absolutes in parenting are pretty much impossible in our fallen world, she and her husband Brandon have established some guiding principles that they do their best to live by. These aren't hard and fast rules for everyone; they're more just yes's and no's for their family:
NO
Constant Entertainment
Her kids can and must learn to entertain themselves without having to be enthralled by some sort of glowing screen. "If my kids cannot make up their own fun outside of mindless technology or maternal leadership, we have way bigger problems. It is okay to say 'no screens' while not shouldering the responsibility to fill the blank space."
Spending Money on Junk
She believes that the best in life isn't tied to Netflix, jeans, shoes, smartphones, or any other material possession. "I can dry up the commercial pipeline and my kids will still have everything they need, most things they want, and all the stuff that really matters."
YES
Messes
With kids, mess happens. If parents try to manage every moment of their lives to keep them from scraping their knees or breaking dishes, we're really just hurting them. "Either we control and micromanage their childhoods, or we raise real kids."
Relationships and Generosity
Hatmaker does her best to always say yes to anything that will help her kids grow relationally or emotionally, such as playdates and invitations from friends. She also finds that she has to push back against her default negative response when her kids ask to do something:
"I find when I am generous with these kinds of yeses, the material requests slow to a crawl. If I am going to give them stuff, let it be the stuff that feeds their minds and hearts and souls and imaginations. Let the yeses push them toward relationships, inventiveness, and contentment instead of materialism, isolation, and entitlement."
In a recent article on Crosswalk.com, Dr. Michelle Anthony suggests a bit more structured response to parenting because it's so easy to fall into dysfunction. She gives 6 types of parenting styles we must avoid, such as 4) The Micro-Managing Parent:
"As the Micro-Managing parent, you desire only the best for your kids. Because you are the adult and they are the children, how could your kids possibly know what is best for them? You have made some good (and bad) decisions in your life, and why wouldn't you want to pass on this wisdom to your children?…

"Children raised by the Micro-Managing parent will often grow up doubting themselves, feeling driven to perfection, struggling with headaches and stomachaches, and developing eating disorders."
It's your turn. How have you handled parenting? What biblical principles have guided you? Did you have your own list of yes's and no's?
---
John UpChurch is the senior editor of BibleStudyTools.com and Jesus.org. You'll usually find him downing coffee at his standing desk (like a boss).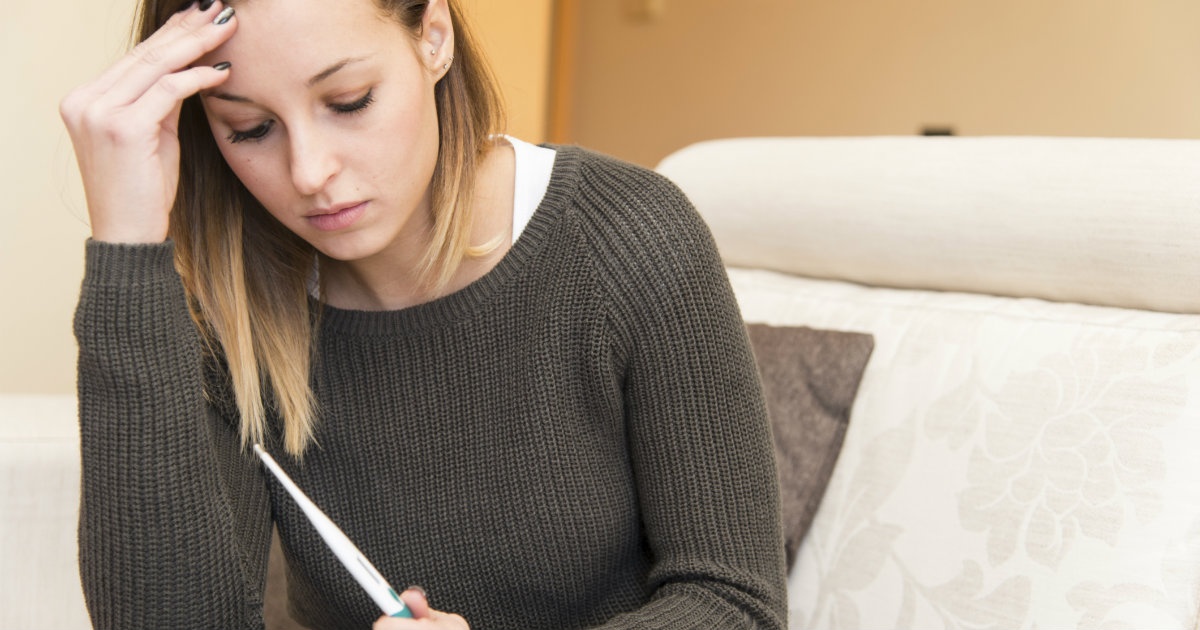 Finding out your unwed daughter is pregnant is a shock no Christian parent wants to face, but many do. Try as hard as we might, we cannot keep our children from the consequences of their sin. So what can you do if your unwed, church-raised daughter becomes pregnant?
Tricia Goyer, once an unwed, teen mom herself, offers some excellent advice for parents in this situation in her blog post, When Your Church-Raised Daughter is Pregnant.
Though emotions are running high, Tricia encourages Mom and Dad to "take a deep breath… and remember that even more important than winning this battle is staying connected with your daughter's heart." She offers two ways to do that.
First, offer lots of love and grace. This is not necessarily the time for tough love. If your daughter understands the gospel, Tricia explains, she already knows she has sinned. What she needs now is love and grace. Remind your daughter (and yourself!) that though she is dealing with the consequences of sin, God's loves us and his grace is always available to us. Support her in her decision to choose life for her unborn child.
If you have younger, impressionable children, Tricia offers this advice: "Sit down with all them and be very open and upfront about the choices your daughter made. Talk about what God's Word says and why His way is a better way. Also, pray together for their sister and this baby."
Second, equip her for motherhood. If we are truly pro-life, we will care for the safety and well being of children not just in the womb, but throughout all of life. Helping your daughter prepare for motherhood is one way to do this. Tricia recommends reading through books on motherhood together. If your daughter is considering adoption, helping her find a reputable adoption agency is a must.
Your first reaction to this shocking news might be to shun or kick your daughter out of your home, but Crosswalk contributor Chuck Snyder strongly advices against this. In a letter to parents who decided to kick their child out after she became pregnant, Snyder writes,
"The thing that helps me the most, is to remember that God forgave me of my sins, so it really isn't that much to ask of us that we forgive others…now the project is to treat your daughter with unconditional love when you do have contact with her.
If she came back, I would accept her with open arms like the prodigal son's father did in the Bible. In fact, it says that he saw him coming from a "distance," which implies to me that the father was looking for his son. I don't know if you can do this, but I really do think it would change both of your lives."
What should the church do when one of their own finds herself unmarried and pregnant? Again, if the church claims to be pro-life but has no available resources or support systems for unplanned pregnancies, are we really as pro-life as we claim?
Jennifer Maggio, founder of The Life of a Single Mom Ministries, strongly pleads with the church to consider how to support these women.
"Do you realize that MOST women abort because they simply do not feel they can effectively parent the child? Whether it be finances, young ages, emotional stability, or parenting skills, these women feel overwhelmed and scared. So here's my question:

What is it that you, the church, are doing about it?
Although there are some incredible pregnancy crisis clinics out there and awesome initiatives to save unborn children, the work is not done!
67% of all single parents do not actively attend church. Many cite fear of judgment as a primary reason.

Once we save the child via a pregnancy crisis center or caring conversation with a friend, what is the next step? Where do you send her? How do you support her? What about when the child is now five and the mother is overwhelmed and exhausted?"
By creating single-parenting ministries and offering to be extra hands and feet for scared, unsupported mothers, the church has the opportunity to show the love of grace of Christ.
Helping an unwed mother does not mean you are disregarding her sin. When the woman who had been caught in adultery was brought to the temple to be publicly put to death, Jesus didn't tell her or the Pharisees that she was sinless. In fact, he acknowledged her sin and commanded her to "from now on sin no more."
But Jesus also protected her, reminding her executioners of their own sin and challenging them to throw a stone only if they were sinless. After saving the woman from death, Jesus offered her grace. "Neither do I condemn you," he told her.
Can we, as a church, give both grace and truth to unwed mothers (and fathers), just as we do for those who have sinned in other ways? I cannot image our Savior wanting us to respond in any other way.
Kelly Givens is the editor of iBelieve.com.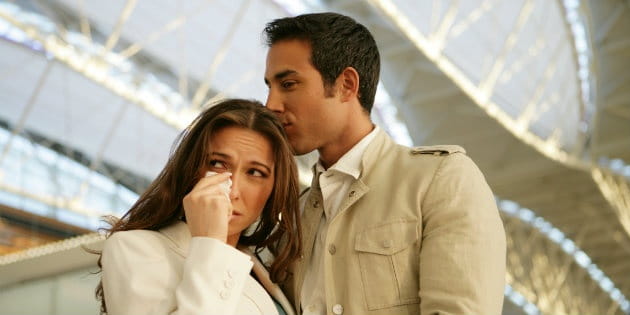 Justin and Trisha Davis
overcame a journey of grief and loss that most marriages can't survive: adultery. After years of miscommunication, coldness, lies, and drifting apart, an affair almost killed their relationship. But, clinging to God's promises of forgiveness and redemption, they allowed their grief to change them for the better.
Intense grief hits every
marriage
in one way or another – there's no escaping it. Just this past week, Trisha wrote a post on their blog entitled
5 Ways to Love Your Spouse Through Times of Transition and Grief
, where she explains her recent depression over the death of her young niece, her son's upcoming transition into college, and the family's departure from their long-time church to plant a new church is another part of the state.
How can couples be sure to draw close to one another for comfort during these times, rather than drifting apart or withdrawing in silence? Trisha offers a few suggestions (
Read the full list here
!):
First, she says, understand that grief is a gift.
God designed us to grieve. Grieving is the process God has given to us, which, allows us to embrace the reality of what's taking place in our lives. In order to find healing from the heartaches of life, such as the normal and natural transition of sending a child off to college or the more painful places such as a tragic death, it begins when we stop pretending and allow our hearts and minds to fully feel our loss. It is in the feeling we are able to begin grieving.
Yes, it's [a gift] that we would all like to return if we could. But if we're willing to open this gift that God gives us when our loved ones pass away, we'll discover that it contains blessings in disguise…

Grief helps us value other people more as we miss the people we've loved who have died. Appreciating the people around us becomes easier when we see them through the lens of grief: as people made in God's image, and as precious souls who are still present with us so we can still enjoy their company. Who hasn't wished for more time with loved ones who have passed away? While we can't be with people who have died until we get to heaven ourselves, we can be with people who are still alive and make the most of our time with them by building loving relationships.

Although grief is difficult, we really shouldn't try to get over it. By viewing grief as a gift from our heavenly father and opening it more every day, we'll encounter unexpected blessings.
It's also crucial, Davis explains, to pray for your spouse during times of grief.
Prayer has been what has kept God in control and kept us out of the driver seat. Praying for your spouse allows you to find peace in the raw and keeps your eyes set on Jesus, who reminds you that your spouse isn't the enemy. God created us to be fully known by God and by our spouse and prayer is the pathway to become completely known.
Nobody calls you at 3 a.m. for a pat answer. They're calling to know that someone's out there, in their loss, with them.

For now, be okay with not having an answer. Further, be okay with not giving an answer even if you think you have one. Don't tell them how they're feeling; let them tell you. Sometimes we steer clear of a friend in crisis because we don't know what to say, but unless their situation calls for immediate action, we can save our advice and anecdotes. No matter how stellar your stories might be, try letting them rest until another day and simply listen.
Grief looks different for every individual, every relationship, and every marriage. Sometimes couples have to struggle through times of intense loss (
like miscarriage
) or overwhelming frustration (
like infertility
). Where can we turn to for hope, when all seems lost in sorrow and pain?
Sometimes the process is slow. Brutally slow. It takes time. And more time. More time often, than others are even comfortable with. And you find there's a constant, deep searing pain that doesn't go away with nice words uttered by friends and a new day dawning. You feel lost and alone, fully aware that it's hard for those on the outskirts of the journey to fully "get it," or understand what you're processing.

Here's truth in it all. You're not alone. Ever. He whispers this to you today, as He holds your hand and dries your tears, never weary in sitting with you, close, "My Presence will go with you, and I will give you rest."

Exodus 33:14

…You see, there's still life to be lived. A new life. And He promises to make things new.
Debbie Holloway is the Family Life Editor for Crosswalk.com.
Publication date: Mary 20, 2015