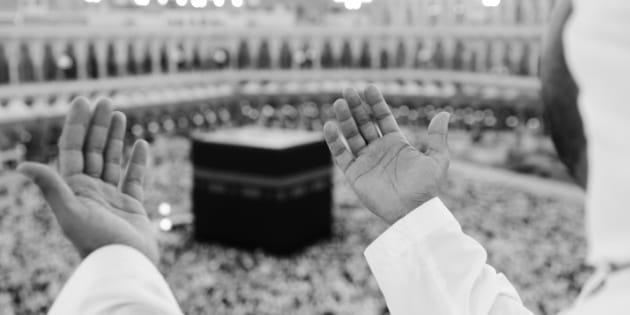 Extraordinary stories about the massive number of Muslims converting to Christ are appearing around the world. Recently at World Magazine, writer Warren Cole Smith interviewed 25-year missionary David Garrison who has documented his findings about the Muslim phenomenon. "There is a revival in the Muslim world," Garrison says. He believes between 2 and 7 million former Muslims have converted to Christianity in the past two decades. His book, A Wind in the House of Islam, contains impressive research to back up his claim.
Why is this happening? Nabeel Qureshi, a popular speaker and author, explains in his book and online testimony that the gospel is being proclaimed with greater effectiveness. Qureshi affirms that the Holy Spirit works primarily by and through Scripture. And in his own experience, he says that subjective visions about Christ were also steps in his conversion from Islam to faith in Christ.
Open Doors USA recently reported a remarkable conversion story of a former Muslim man in Iran named Taher. He would beat his family and even threatened to kill them because of their faith in Jesus. After Taher's family fled abroad, time passed and in his growing despair he cried out: "I will believe in the God who reveals Himself to me." According to his story (here), the living God answered his prayers through a dream. It isn't clear how much of the Bible Taher was exposed to, but he heard the gospel through the witness of his family and saw the reality of their faith in the face of persecution.
Some believe that these reported visions of "Isa" (the Muslim name for Jesus) could be spurious and, therefore, should be received with caution. Dennis McBride, in particular, writes about this at The Alliance for Biblical Integrity:
If the Isa of Muslim dreams is not the Jesus of the Bible, who is he?
One option is a false Christ appearing as an angel of light (2 Cor 11:4, 13-15). But what could the enemy of our souls hope to gain from doing that? Consider this: we have already seen that people with sinful motives have preached Christ for selfish gain (Phil 1:15-18), so it is reasonable to envision the author of pride and selfishness doing the same and in the process potentially:
• Diverting worship from Christ to himself, which has been his goal from the beginning (Isa 14:12-14; Matt 4:9).
• Deceiving Muslims into thinking they are worshiping the true Jesus when, in fact, they are worshiping the person in their dreams. All the accounts I have read unquestioningly equate Isa with Jesus.
• Diluting the primacy, centrality and authority of God's Word by establishing faith based on subjective revelations and experiences (John 20:24-29).
• Creating expectations of evangelism linked to visitations from Jesus. (Some Muslim outreach strategies now include praying that Isa will appear to even more Muslims so more will be saved.)
• Creating expectations of additional visitations from Jesus, such as during times of persecution, and the inevitable disillusionment and confusion that result when those expectations are not met.
• Causing division within the Body of Christ over this issue.
I mention those to illustrate how the enemy could benefit from a phenomenon that on the surface may seems like a kingdom divided. I have not concluded that visions of Isa are necessarily demonic, nor do I believe Muslims are not being genuinely saved. But Muslims who come to Christ do so in the same way everyone else throughout church history has: the Holy Spirit opens their hearts to the truth (Acts 16:14). But the spiritual harm that can result from connecting their faith to subjective mystical experiences can be great, as certain parallel revelatory claims of the Pentecostal and Charismatic Movements (as well as various cultic groups) have demonstrated over the years.
Whether these visions of Isa are true or untrue doesn't negate that we rejoice with Muslims who are genuinely turning to Christ. Your turn: what do you think? Do you know people of the Muslim faith with whom you can share the gospel?
Alex Crain is the editor of Christianity.com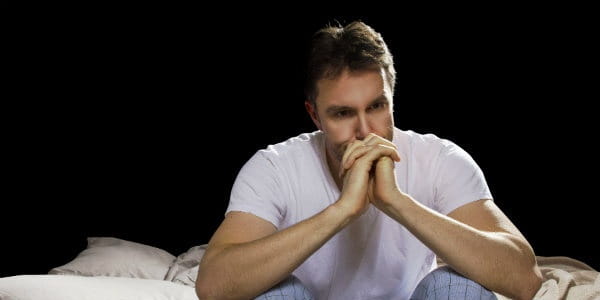 There are no proper words I can use to describe the misery of anxiety and depression. Anxiety spikes you with adrenalin that should have you bouncing off the walls, but instead you're left paralyzed, like a deer in headlights. Your thoughts run away from you, crashing through the dark corners of your mind so you feel like you're going insane. Then, like a roller-coaster hurtling toward the earth, depression hits. The world turns grey, and you're left exhausted, hopeless, and defeated.
That's if the season is relatively minor. Many Christians suffer with anxiety and depression, even pastors, and they often do so in silence. Some are afraid of looking weak, some believe these are issues Christians shouldn't struggle with, while others don't see the benefit of religious platitudes. Scott Sauls, of The Gospel Coalition, believes these are attitudes Christians must swiftly abandon. In a recent article, Sauls wrote about his own struggle with anxiety and depression, how he needed to embrace humility in order to get help, and how it ultimately served to further the glory of God.
He writes,
"Anxiety and depression can also, ironically, be a conduit of hope—an opportunity for the foolishness of God to be displayed in our lives. Recently a member in our church (where I've been senior pastor for two years) told me he thinks I am a great preacher . . . and he is entirely unimpressed. He told me that the moment he decided to trust me—the moment he decided I was his pastor—was when I shared openly with the church that I've struggled with anxiety and depression and have seen counselors for many years."
He finishes by saying,
"As ministers, we may discover in the end that our afflictions had greater effect in people's lives than our preaching or our vision."
Anxiety and depression are serious issues. If you are reading this, and are battling with either, I want to encourage you to talk to someone about it. Set an appointment with your pastor, tell a friend or share with a small group, maybe even go see a therapist. Don't believe for a moment you have to fight these battles alone. Finally, I'd like to leave you with some verses from the book of Psalms.
Many of the Bible's psalmists struggled with despair, and in their worst moments, they always turned toward God. Sarah Coleman, in her recent article 11 Truths from Psalm 91 that Crush Fear, has compiled several verses that remind us to hope, even in the gravest circumstances.
"He who dwells in the shelter of the Most High will rest in the shadow of the Almighty." – Psalm 91:1
The Lord says, "I will rescue those who love me. I will protect those who trust in my name. When they call on me, I will answer; I will be with them in trouble. I will rescue and honor them" – Psalm 91:14-15
"When anxiety was great within me, your consolation brought joy to my soul." – Psalms 94:19
What about you? What are your thoughts on depression and anxiety?
*Ryan Duncan is the Culture Editor for Crosswalk.com
**Published 7/28/2014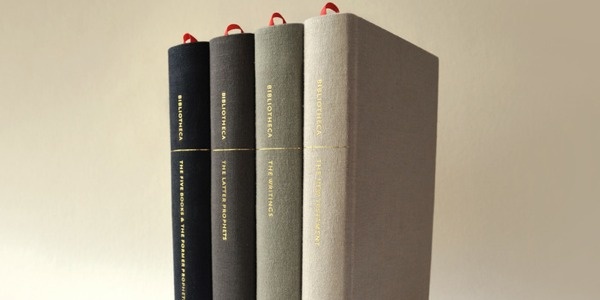 When I think of Kickstarter campaigns, I rarely think of Christian projects. Sure, there are resurrected movies and TV shows, must-have-now gadgets, 80s icons reimagined, and a cornucopia of miscellany. But Christian, buzz-worthy, blow-up-the-Internet projects? Not as often as I'd like.
Then, along came Bibliotheca.
It's got all the elements that make a notable crowd-sourced project: style, excitement, hype-worthy rewards, and a quality video. But it's got something more. It's got God's Word.
The idea itself isn't new exactly, but as writer Yasmine Hafiz points out, it's an idea that certainly resonates with many modern net-dwellers:
"Graphic artist and book designer Adam Lewis Greene has envisioned a Bible without chapters and his idea has found incredible success on the crowd-funding site Kickstarter. He hopes his design will emphasize the role of the Bible as a great literary text by taking away conventions which have been added to increase its usability as a tool for study.

"Since posting his 'Bibliotheca' project on Kickstarter on June 27, 2014, with the goal of raising $37,000 to produce a first run, the amount contributed by backers has shot up to over $800,000 as of press time [almost $1 million now]. Over 8,000 people from around the world have funded the project. The fundraising drive ends on Sunday, July 27, 2014."
So, what makes this campaign so appealing? And why another Bible? According to Green, part of the problem is that our current Bibles have become so dense and inelegant that they lose the beauty and artistry of Scripture:
"Today, our contemporary bibles are ubiquitously dense, numerical and encyclopedic in format; very different from how we experience other classic & foundational literature, and completely foreign to how the original authors conceived of their work.

"By separating the text into several volumes, and by applying classic & elegant typography, Bibliotheca is meant to provide a fresh alternative to the reader who wants to enjoy the biblical library anew, as great literary art."
The staff at BibleStudyTools.com certainly agrees that there's beauty in God's Word, beauty that we sometimes take for granted. We've put together our own videos to help recapture the sense of wonder. Here's one:
BibleStudyTools.com: Bible Basics from biblestudytools on GodTube.
What about you? Are you surprised to see this project take off? Why do you think it's so popular? Is there another Bible that has this sort of beauty about it?
John UpChurch is the senior editor of BibleStudyTools.com and Jesus.org. You'll usually find him downing coffee at his standing desk (like a boss).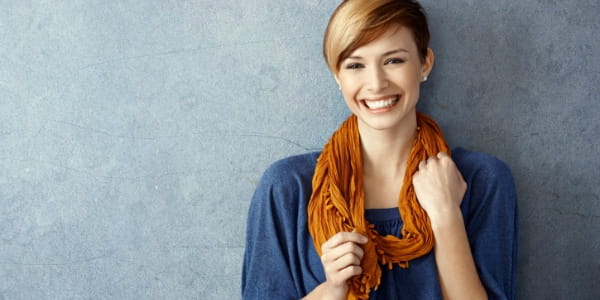 Molly Jasinski has been single her entire life, and she's learned to live to the fullest no matter her relationship status. In her trending piece, 9 Things to Do While You're Still Single, Molly shares some great advice for others who are similarly unattached. Here are just a few of her suggestions.
1. Travel as much as possible. It gets harder to plan (and afford!) trips the more people you add to the itinerary. Take advantage of a flexible schedule and go see the world!
2. Save money. Financial stress can happen to anyone, married or single. Learning the discipline of saving money is just good life knowledge. And learning to budget now is one less thing to adjust to once you're married, Jasinski notes.
3. Enjoy time with friends. Marriage relationships aren't the only important relationships in life. Focusing on friendships now will help to preserve them for when schedules are trickier to coordinate.
4. Get involved with church. This tip is really for everyone. Your church needs your gifts and talents—don't wait to get involved and serve! If your schedule isn't as full as you'd like, you can use this time to invest in others.
5. Live with friends. "Once you marry your future spouse, that's the last roommate you'll ever choose to live with," Jasinski writes. So why not live with a few close friends now?
You can read the rest of Jasinski's tips here—which include shooting for those academic dreams, going on mission trips and most importantly, spending time with God.
Want even more ideas? Crosswalk.com contributor Debra Fileta recently gave us 10 equally awesome ideas for taking advantage of your singleness. I love her point about taking time to heal. "When I speak around the country to singles about love and relationships, I always start by reminding them that 'you will always attract a person who is on your level of health.' Human beings are magnetic, and we're always drawn to people who are similar to us psychologically, emotionally, and spiritually. Look inward and deal with your past, discover your present, and envision your future. In your process of becoming whole, seek healing now, while you're standing alone."
So, what do you think? What other tips would you give singles? As a single person, do any of these tips resonate or feel unhelpful? Let us know in the comments section!
Kelly Givens is the editor of iBelieve.com.
Example: "Gen 1:1" "John 3" "Moses" "trust"
Advanced Search
advertise with us