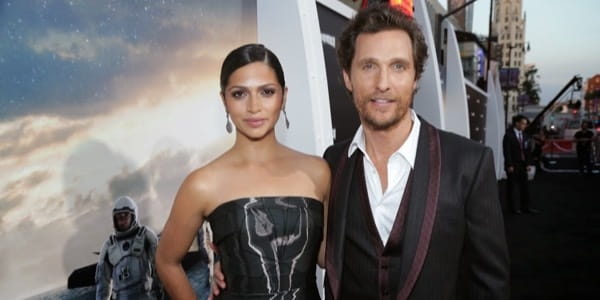 (Image credit: Brandon Clark/ABImages)
If I'm looking for marriage advice, Hollywood would be near the bottom of the list (not even sure it would make the list at all). After all, the shelf life of any relationship in Tinseltown—let alone matrimony—is roughly the same as the length that your iPhone is relevant. The meet-up, hook-up, break-up culture is a perpetual tragedy that news sites love to feed on.
So, where do I look for marriage advice and inspiration? Places like this:
May your fountain be blessed, and may you rejoice in the wife of your youth. A loving doe, a graceful deer—may her breasts satisfy you always, may you ever be captivated by her love. (Proverbs 5:18–19)
Sure, these words offer no grand epic of romance, no pithy Hollywood couple name, but they're real. They're grounded in the type of love that sees beauty in the same face every single day. And, amazingly, not every famous, Oscar-winning actor ignores such words as these.
Enter Matthew McConaughey, who did something to accept his golden statue that few people do now days: He thanked God. And that trajectory of faith spilled over into his 2012 marriage to model Camila Alves. Unlike many of his fellow actors, he approached marriage as something more than a disposable commodity. According to an article on Charisma News:
"He told GQ Magazine that he and Ms. Alves talked about marriage 'spiritually,' and 'did a lot of reading and talked to a lot of people that had been divorced, a lot of people that had been happily married. [They] talked to [their] pastor. In the end, [their] understanding was, "Let's go make a covenant, with you, me and God…." ' "

" 'I wanted to really want to,' the actor said. "You know, I didn't want it to be just a destination; the fun is that we're on the adventure together.' "
And that's exactly what marriage is—not a tax right-off or a convenience or a mutual emotional response. It's a solemn, incredible, sanctifying (holy-making) covenant (that is, a binding promise). Though our culture continues to cheapen the value of matrimony, McConaughey seems to realize that this isn't some light matter. God gets involved.
So important are the marriage vows and the weight behind them, in fact, that Russell Moore, president of the Ethics & Religious Liberty Commission, won't marry a couple who writes their own vows. Here's why:
"And so, when we are gathering together for a wedding, we have a gathering of witnesses. That's why in the traditional Anglican wedding ceremony we gather 'in the sight of God and these witnesses to join this man and this woman in holy matrimony.' The people there aren't just guests at the party. They are people who are witnessing the vows that are being made with the implicit message there—we are representing the body of Christ to hold you accountable to these vows, to help you through these vows, to support you as you seek to keep these vows…."

"A couple starting out a wedding frankly don't know the vows that they need to make without the rest of the body of Christ, with those who've gone before them. A twenty-five-year-old couple, they are not thinking about Alzheimer's disease. They are not thinking about what happens when we find out that our small child is dying with cancer. They don't think about what happens if one of us commits adultery and we have to work through the aftermath of that. The rest of the body of Christ is speaking of the fact that the vows you are making to one another aren't simply when things are in conditions as they are right now, and it's not simply when things are in conditions that you can imagine right now, but it's in sickness and in health; for richer, for poorer; till death do us part. Those are the sorts of vows that ought to be made."
What about you? What are your thoughts on the value of marriage in today's culture in general or in Hollywood? What can we do to bring back the weight of the wedding vows?
John UpChurch is the senior editor of BibleStudyTools.com and Jesus.org. You'll usually find him downing coffee at his standing desk (like a boss).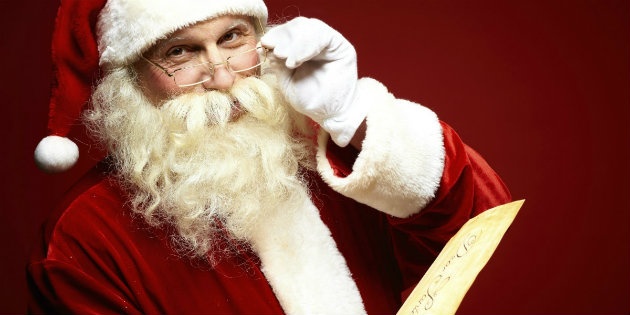 Although both are known for giving good gifts and spreading a message of peace, I doubt (and I hope) most Christians would ever say Santa is just like God. But in Derwin L. Gray's trending post, God is Not Santa Claus, we are reminded we often approach God as if he were Santa, reaching out with a list of wants we hope he will give us.
"If you and I were to record our prayers, what would they sound like?" Derwin asks. "Would they be an ongoing monologue of us asking God for things, like a seven-year-old in Target? Would it be a long list of "God give me" over and over?"
I think we all do this more than we'd care to admit. If it's not outright demands for God to bestow good things on us, then it's bargaining or negotiating with him to get what we want. We're a culture with a bad case of the "gimmes," and this time of year the disease is especially prevalent.
Sadly, Christians aren't not immune from the culture of excess around us. Why is that? Well, as Derwin notes, "many people find themselves disappointed in a false interpretation of Christianity because Jesus said, 'Ask and you shall receive.' They asked Jesus, but they did not receive what they wanted so now they are disillusioned and angry."
Not sure if this describes you? Derwin shares four symptoms of consumerism, which we all need to be on the lookout for in our own lives:
1. Individualism – a person with this symptom cares more about how her needs can be met than meeting the needs of others. In the church, this can look like members who care more about how their church can help them out, rather than giving their time, treasure and talent for the good of the church.
2. Infantilism – Much like a baby, crying loudly until it is soothed, this person needs his desires satisfied immediately. The idea of waiting on God and developing patience is lost on him.
3. Narcissism – This person tends to manipulate others to get what she wants, obsessed with her own personal fulfillment. She also tries manipulating God to meet her own needs.
4. Passivism – This person would rather do nothing and rely on God and others to give and serve him, rather than actively engaging in his life and faith.
Do any of these sound familiar? If you struggle with any of these traits, Derwin offers this encouragement and hope: "The gospel truth is that the empty self is a label that Jesus will gladly strip away in order to give you a new label and a new life: All of God lives fully in Christ (even when Christ was on earth), and you have a full and true life in Christ, who is ruler over all rulers and powers (Col. 2:9–10, NCV)."
"This full and true life we receive from Jesus will change us from consumers to contributors."
For more ideas on how to break free from a consumerist mentality this holiday season, Crosswalk contributor Michael Craven has several helpful thoughts in his post, Spending this Christmas or Spending it Well: Resisting Consumerism." In it, he reminds us that replacing consumerist thoughts with meditation on Jesus is one powerful way to combat these well-ingrained habits. "If you find yourself swept up in the rush of consumerism, stop! Remember that Christmas is about the arrival of the Messiah, the beginning of Christ's kingdom coming to earth in order to set right all that sin has set wrong. Revel in these days in the way that God has designed us to enjoy the many gifts of life such as family, friends, food, music, and worship."
So, what do you think? How can we keep from seeing God as Santa Claus? What symptoms of consumerism do you see most in society? We'd love to hear your thoughts!
Kelly Givens is the editor of iBelieve.com.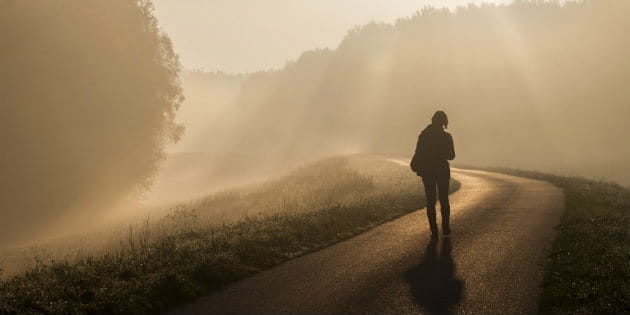 "What are you supposed to do when you're just plain miserable?" asks Bethany Shaeffer at Relevant Magazine. In her new piece So Your Life Didn't Turn Out the Way You'd Hoped, she explores the all-too-common sentiment of modern twentysomethings wanting to be bold world-changers, yet wilting under mostly uneventful existences.
"The thing with this millennial misery is that, half the time, our greatest trial isn't even that anything awful has happened, but that nothing epic has…
Many of us were raised with world-changer expectations, being constantly told, 'you're unique. You're going places.' And that may very well be true. We each do have a unique contribution to make, but it might not look like what we typically expect world-changing to look like. We expect people to not only like us, but sing our praises and opportunity to come seeking us out. Significance always feels just out of our reach."
What causes us to have these expectations and disappointments, and what can be done about it? Shaeffer identifies three chief problems with our life outlook:
1. We Have a Wrong Definition of a Meaningful Life
She writes,
"[I]t's OK to be a nobody by the world's standards. In fact, despite our striving and straining, most of us will be. Your greatest challenge isn't achieving greatness. It's realizing the greatness in what God is accomplishing in you where you are (which may require you to redefine what greatness really means) and being consistently faithful right there."
Whitney Hopler addresses this idea of being making a difference while being "a nobody" in her Crosswalk article 11 Ways to Discover the Extraordinary Power of Being Ordinary.
"Accept the circumstances into which God has placed you. Recognize that God has called you to do what's right in every situation you face, and when you do your best to live faithfully in all circumstances, your life makes a significant impact over time in God's kingdom. If God calls you to do something adventurous like building wells in Africa on a mission trip, go do so. But realize that the ordinary ways God calls you to respond with faith – such as working diligently to earn money for your family, helping your children learn something new, doing errands and household chores, praying for your neighbors, and participating in a local church community – are just as significant as the more adventurous opportunities to serve. Realize that what matters most to God isn't what you're doing, but how you're doing it. Be encouraged that whenever you do anything at all with faithful love for God and the people he has made, God is using your life to accomplish important purposes. Be willing to say "yes" to God wherever he has placed you."
The second problem is that:
2. We Elevate Changing Circumstances Over Changing Ourselves
"Sometimes, we think so highly of ourselves that we don't see a need for growth more than a need for a change of scene or more comfortable circumstances. But changing circumstances won't make any difference if we're unwilling to change ourselves."
In an interview for his new book Overrated, Author and Christian leader Eugene Cho confesses that he, like many of us, is often more in love with the idea of changing the world, than actually becoming the change the world needs.
"I was more in love with justice, compassion, generosity, until there was a personal cost to me. And [realizing] that was painful. It wasn't the conviction I was seeking…But I realized that in this, God really showed so much of his heart and character. And the more I began to share of this confession with others, I began to realize it was sort of a shared confession, that a lot of people were also echoing that same sentiment.
There's a lot of people that want to do good things. We want to pursue right things, and beautiful things, and hopeful things. And I'm so encouraged by that. But I think because that's the case, we need to ask the question, 'How?' How do we pursue these things? …What does it look like to be in it for the long haul? For the marathon of life, and discipleship?"
Finally, Shaeffer notes that, all too often,
3. We Miss What Our Misery Is Revealing About Ourselves
"Like it or not, our misery turns our hearts to Christ and shines a light on what has actually been holding our love and attention. Lysa TerKeurst puts the idols that tend to control us in three categories: people, possessions and positions."
In her Crosswalk article Lessons from a Lost Sheep, Dena Johnson shares of a time when her world turned upside down, and she looked for solace in relationships rather than in God.
"As the days wore on, I knew that God was calling my name. But, I continued running. The harder I ran, the more he pursued me.
'Get your security from me,' I heard echoing through the recesses of my heart day after day. 'I am here, waiting to welcome you home. I will protect you. I will care for you. I promise we will be OK…together….'
…Over the next months, I began to understand a new depth of my Father's love. He is so gracious and faithful! While I was doing everything I could to run from him, he chose to pursue me. As I did everything I could to hide from him, he came searching for me. He fought a mighty battle for my affections. He was not content to leave me in my sin, to leave me in disgrace. He loved me so much that he welcomed me home even as filthy and unfaithful as I had been."
What about you? Are you living life with the wrong idea of success? Have you waited for circumstances to change around you, rather than committing to discipleship and being the change you want to see? Has heartbreak revealed idols in your heart? Read Crosswalk's Spiritual Life channel for more encouragement, and the stories of fellow pilgrims on life's journey!
Debbie Holloway is the Family Life Editor at Crosswalk.com
Publication date: November 19, 2014