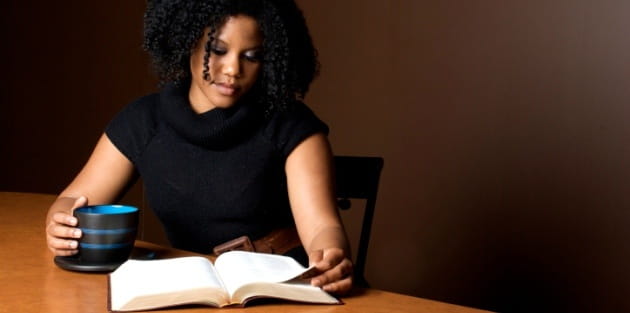 If someone were to ask you, "How do you begin studying the Bible?" would you know how to answer? Would you be able to explain how to analyze and interpret a chapter, to look at the historical context and setting of the book containing it? Would you be able to explain how to use the cross-reference system found in many Bibles? Have you, on your own, ever sat down and tried to make sense of an entire book of Scripture without the aid of sermons, internet articles or other books?
In my childhood and early years as a Christian, I had no idea how to do the above things. I put a lot of weight on what my pastor said and on the spiritual living books I read, but I didn't really know how to study the Bible on my own. Sure, I would read small sections of the Word and copy down verses that really stood out to me and even memorize some of them, but any interpretation and application of the Scriptures was given to me by trusted spiritual leaders; I didn't know how to seek it out for myself.
It wasn't until later in my Christian life that I was finally given the tools to study the Word of God on my own, to drawn my own conclusions about what Scripture said and to modify or correct those conclusions as I discussed them among other faithful believers and as Scripture revealed a better interpretation.
My early lack of understanding on how to study the Bible is not an uncommon problem. As Jen Wilkin notes in her recent post, The Assumption We Cannot Afford, there is a terrifying trend in our local churches in which in the Body of Christ has no idea how to interact with the Word on their own. She writes:
Church leaders, I fear we have made a costly and erroneous assumption about those we lead. I fear that in our enthusiasm to teach about finances, gender roles, healthy relationships, purity, culture wars, and even theology we have neglected to build foundational understanding of the Scriptures among our people. We have assumed that the time they spend in personal interaction with their Bible is accumulating for them a basic firsthand knowledge of what it says, what it means, and how it should change them. Or perhaps we have assumed that kind of knowledge isn't really that important.
So we continue to tell people this is what you should believe about marriage and this is what you need to know about doctrine and this is what your idolatry looks like. But because we never train them in the Scriptures, they have no framework to attach these exhortations to beyond their church membership or their pastor's personality or their group leader's opinion. More importantly, they have no plumb line to measure these exhortations against. It never occurs to them to disagree with what they are being taught because they cannot distinguish between our interpretation of Scripture and Scripture itself, having little to no firsthand knowledge of what it says.
And they've been in church for years.
Why do you believe what you believe? I think there are many, many Christians with incredibly deep convictions who may never have once opened their Bibles and read what God has to say about those convictions. They simply believe something to be true because a parent, pastor, Sunday school leader or book told them. We (myself included) often elevate the teachings of our local church leaders, celebrity pastors and best-selling books above the Word of God itself. That should not be. It is dangerous ground to tread that, unchecked, leads to the words of man becoming unquestioned interpretations of the Word of God.
Of course, our church leaders and their sermons and books are incredible resources which I believe can and are used fruitfully for spiritual growth. But spending time wrestling with Scripture on our own should be paramount. And knowing how to spend time in the Word should be a lesson taught in every Christian church and a priority of every Christian leader to pass on to those whom God has given them to lead.
As believers, the importance of being able to read and understand what our Bible says should be of utmost importance. And church leaders, if you haven't made it a priority to teach your congregants how to read the Word, do so. As Jen says, it requires resolve, but the reward is great.
Looking for a place to start learning how to study the Bible? I agree with Jen, that giving you a link to a reading plan isn't sufficient. But maybe you can take a few of these resources to a trusted leader in your church or your Bible study and begin to unpack how to study God's Word.
John MacArthur's article, Simple Steps to Solid Scripture Study is a helpful 5 step process for reading a passage of Scripture.
This article from Kay Arthur is a good intro on Inductive study- a method of reading the Bible that helps you observe, interpret and apply what you are reading in the Scriptures.
This article from Charles Swindoll has some great question to ask yourself as you study the Word (what are the promises in this passage?, what are the commands?, etc.).
Finally, this article from Alex Crain is a helpful guide to getting into the Word and then what to do with what we've just read.
Kelly Givens is the editor of iBelieve.com.
Wednesday, April 16, 2014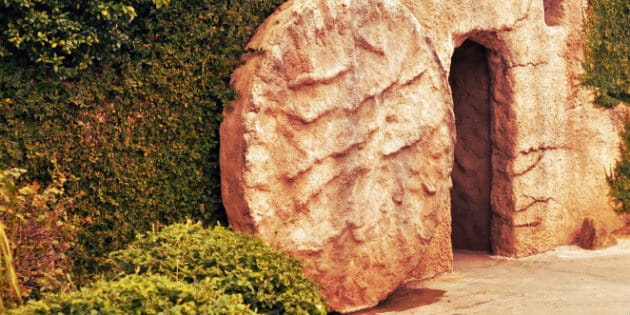 In preparation for Good Friday and Easter celebrations this week, Justin Taylor from The Gospel Coalition shares a brief excerpt on Why It Matters Theologically and Historically That Women Were the First to Discover the Empty Tomb. He quotes from a piece he co-authored in Christianity Today, reminding readers that the women at the tomb are not an "incidental detail." Women, he explains, were ineligible to be legal witnesses in the first century. The gospel stories were mocked by second-century critic, Celsus, for their portrayal of the witness of "hysterical female[s]."
"This background matters because it points to two crucial truths.
First, it is a theological reminder that the kingdom of the Messiah turns the system of the world on its head. Into this culture, Jesus radically affirmed the full dignity of women and the vital value of their witness.
Second, it is a powerful apologetic reminder of the historical accuracy of the resurrection accounts. If these were 'cleverly devised myths' (2 Pet. 1:16), women would never have been presented as the first eyewitnesses of the risen Christ."
Many other Christian authors and ministers affirm the deep importance of the women at the tomb, and specifically the charge of Mary Magdelene as the first witness of Christ's resurrection. On Crosswalk.com, J. Lee Grady quotes Anne Graham Lotz, who said:
"The very first person to be commissioned was a woman. And she was commissioned to go to men to share her testimony...and then also to give His Word. I know there are some people who will draw a line and say I can give a testimony, but I can't share the Scripture. But Jesus didn't make that distinction. He gave Mary Magdalene both commissions, to share her testimony and to give out His word."
In the same Crosswalk article, Grady draws parallels between the Fall and the Resurrection, indicating the significance of the two gardens, the two women, the two gardeners, and the two sets of angels. What humans messed up in the beginning, he explains, God redeemed in an astounding way.
"The death and resurrection of Jesus reversed the effects of the Fall. While Genesis 3 describes pain, slavery to sin and alienation from God's presence, John 20 reveals healing, deliverance and full restoration of fellowship with the Son of God."
Prominent New Testament scholar, author, and bishop N.T. Wright shares that the resurrection account in John is a foundational pillar for why he supports the full participation of women in Christian ministry:
"The first person to be commissioned to take the news of the resurrection of Jesus to others is Mary Magdelene. Now, that is so counter-intuitive in the ancient world, in the ancient Jewish world, in the ancient pagan world!
… And this is… God choosing what is weak to shame the strong. And it seems to me that in the resurrection there is a radical re-evaluation of the role of women."
Blogger Rachel Held Evans is also a vocal proponent for women in ministry, specifically drawing from gospel accounts of Jesus' own relationships to women. In an Easter-centered excerpt she shares from her book A Year of Biblical Womanhood, Evans concludes:
"That Christ ushered in this new era of life and liberation in the presence of women, and that he sent them out as the first witnesses of the complete gospel story, is perhaps the boldest, most overt affirmation of their equality in his kingdom that Jesus ever delivered. And yet too many Easter services begin with a man standing before a congregation of Christians and shouting, 'he is risen!' to a chorused response of 'he is risen indeed!' Were we to honor the symbolic details of the text, that distinction would always belong to a woman."
So, what's your take? Do you see Jesus' affirmation of Mary Magdelene as the first witness as evidence of the resurrection's veracity? Do you see it as an example for women in leadership roles in the church and the world? Whether you do or not, ponder the surprising and rule-breaking love of Christ as Easter draws near. And be sure to read more Easter content and Easter devotionals here at Crosswalk!
Debbie Holloway is the Family Life Editor at Crosswalk.com
Publication date: April 16, 2014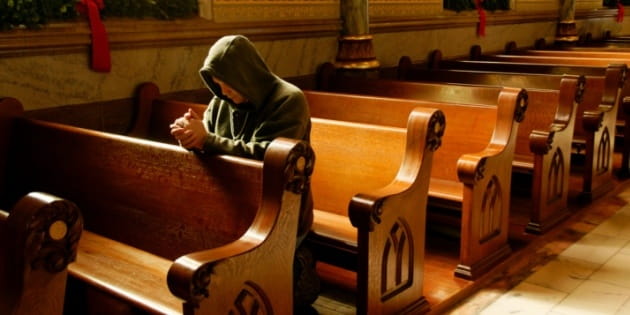 The idea of inclusivity is popular today among many churches.
Inviting non-Christians to "belong before they believe" is a well-intended strategy to involve a wide spectrum of people into community with a local church. But while it sounds nice, the danger is serious. Kevin DeYoung highlighted this in his recent post at The Gospel Coalition, saying:
"If we knowing allow unconcerned, impenitent sinners into the membership and ministry of the church, we are deceiving their souls and putting ours at risk as well."
"There are few things more important in life than repentance. So important, that Revelation, and the gospels, and the epistles, and the Old Testament make clear that you don't go to heaven without it."
Jesus calls for repentance, and that's a crowd-killer. Yet church leaders who desire to be faithful to Christ will be clear about repentance as a component of saving faith.
DeYoung's post points out three responses that are sometimes mistaken for repentance: (1) regret, (2) embarrassment, and (3) apology. Genuine repentance, on the other hand, is a change of mind and behavior.
"It's like a train conductor driving his train down the tracks straight for the side of a mountain. It's one thing for him to realize and admit that his train his going in the wrong direction. It's another thing to stop the train and it get it going in the opposite direction."
Your turn. What are your thoughts on repentance? Why do some church leaders downplay Christ's message of repentance?

Alex Crain is the editor for Christianity.com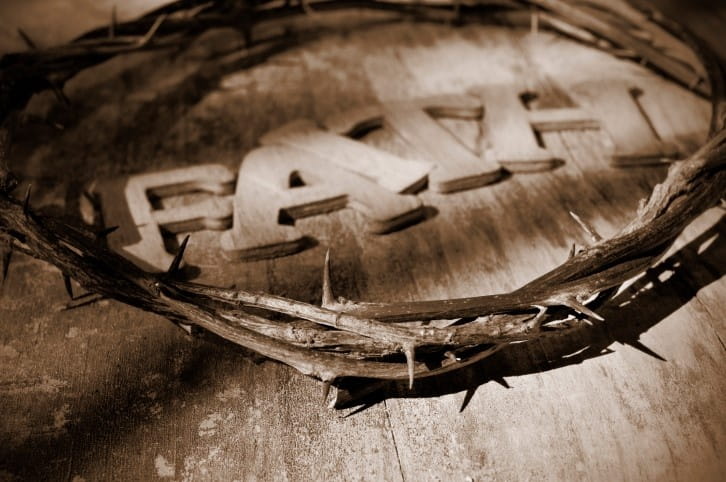 2014 is turning out to be a big year for Christian films. Darren Aronofsky's Noah released a flood of controversy matched only by its critical acclaim, while the highly anticipated Heaven is for Real prepares for its own big debut on screens this Wednesday. Oddly enough, though, many of these films appear to be dividing Christian viewers rather than uniting them. Some argue that Hollywood is distorting the gospel message in order to make things more palatable for secular viewers. On the other hand, independent Christian films are accused of being nothing more than heavy-handed sermons that pander to a faith-based audience.
One example in this debate is the upcoming movie, Persecuted, which was produced by an independent Christian label. The story follows an evangelist named John Luther who is drawn into a shadowy conspiracy involving a United States senator and a vaguely established bill that would recognize all religions equally. When Luther refuses to support said bill, he is framed for murder and must set out to clear his name.
On the International Business Times, Eric Brown writes that movies like Persecuted and God's Not Dead only feed the conservative notion that modern Christians are today's martyrs,
"Both films primarily work to comfort conservative Christians who feel threatened by the world. In both films, the white male Christian protagonists are ultimately victorious, their values vindicated to the audiences. 'Persecuted' and 'God's Not Dead' don't just drive home the idea that their viewers are in the right, however. They capitalize on the idea that the audience is constantly, viciously under attack from vaguely defined anti-Christian forces."
Indeed, God's Not Dead is another film that's seen its share of controversy. Centered on a college philosophy class, the movie sees a young Christian student defend his faith against the brutal methods of his atheist professor. Though panned by critics, Christian audiences praised the film for its bold and uncompromising gospel message. The movie has even grossed an astonishing 40 million dollars at the box office, and that with only a 2 million dollar budget. Still, there are those within the Church who saw the film as shameless self-promotion.
In her review of God's Not Dead, Crosswalk's own Debbie Holloway writes,
"Yes, God's Not Dead will make you feel supported, possibly even inspired...But is it really worth it? Is this pat-on-the-back type of inspiration worth the inevitable dismissal by non-Christians for its cheesy script and manufactured plot? Is it a 'necessary evil' to support such lackluster films for the cause of Christ? Do the noble ends justify the means to get there? Perhaps more importantly, is it even possible for movies about God to simultaneously be movies that are good art?"
Whatever the opinion, Christians everywhere can at least take comfort in the message that God's word is being shown and important questions will be ignited. With more Bible-based films on their way, these discussions are far from over.
What about you? What are your thoughts on these films?
*Ryan Duncan is the Culture Editor for Crosswalk.com
**Published 4/14/2014
Example: "Gen 1:1" "John 3" "Moses" "trust"
Advanced Search
advertise with us