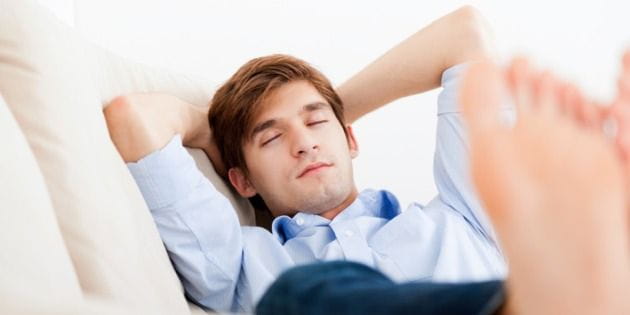 Popular blogger and radio host Matt Walsh has a message for Millennials: It's time to embrace reality. Sparked in part by an 18-year-old who tried to sue her parents for support and the growing number of his generation living with their parents, Walsh sees a "disease" that's slowly spreading:
"Still, extended adolescence is a very real epidemic in my generation (it's a problem amongst the Boomers, too, but that's a subject for a different post). I don't need any study or statistic to tell me that; I see it with my own eyes every single day. It is a disease that afflicts many in my age group."
To overcome this disease, he thinks Millennials need to accept four truths, even if they're hard to swallow:
1. Nobody owes us anything.
"We are not children. Nobody has to give us anything anymore. We can go hungry, and feel pain, and live without – we will, in fact. And this will be no great injustice because it isn't anyone's job to shield us from discomfort in the first place. Nobody promised us a life of ease and pleasure, and if they did they lied."
2. We have to work.
"There is absolutely no excuse for a young person to turn down any job offer. How is it possible that fast food joints across the country go understaffed while 24-year-olds sit around at home, complaining that there aren't any jobs available? Stop whining."
3. We'll never be successful if we don't take risks.
"You are untethered and unburdened. You are mobile. You can carve out your niche. You can make radical decisions. You can walk out on that ledge in pursuit of bigger things. You can take risks, because there isn't that much at stake. Not yet, anyway."
4. Nobody cares about our excuses.
"We all have inherent value as human beings. But if we want people to value our opinions, our efforts, and our time — especially if we want someone to pay us for it – we have to get things done. If we don't, the reasons won't matter. Good reasons, bad reasons, it makes no difference."
On the other hand, Brent Rinehart, in a recent article, says that we can't put most of the blame on Millennials. There are many other factors involved:
"Most Millennials have been raised by parents who fed them a steady diet of praise. These 'helicopter parents' hovered over every aspect of their children's lives. And, all in the name of self-esteem, they constantly told their kids they were special. As a result, studies have shown, they have a need for constant affirmation. In fact, it's been reported that some large companies have corporate "praise teams" to fill this need for constant positive reinforcement."
What about you? Do you think Millennials are truly as entitled and lazy as they're portrayed? What advice do you have for this generation?
John UpChurch is the senior editor of BibleStudyTools.com and Jesus.org. You'll usually find him downing coffee at his standing desk (like a boss).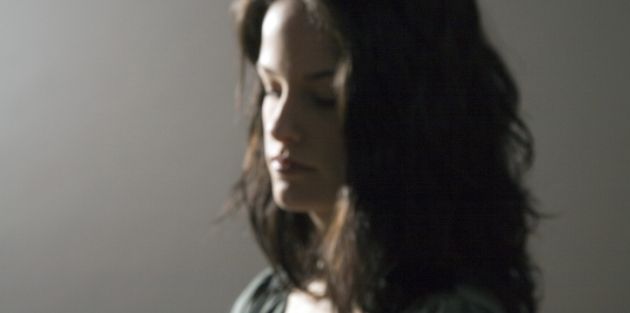 Post-Traumatic Church Syndrome- have you heard of it? I hadn't, until I read Reba Riley's post on Patheos describing her own struggle and eventual self-diagnosis of this spiritual condition. What is PTCS?
According to Reba, PTCS is "a severe, negative — almost allergic — reaction to inflexible doctrine, outright abuse of spiritual power, dogma and (often) praise bands and preachers." She lists both emotional and physical symptoms, such as withdrawal from all things religious, failure to believe in anything, depression, anxiety, loss or desire to walk into a place of worship. Physically, sufferers of PTCS may have sweats, nausea, heart palpitations—as she notes, "the symptoms are as varied as the people who suffer them."
In her article, Why I Stopped Going to Church, Jennifer Maggio echoes these ideas. She felt judgment from her Christian community after having two children outside marriage, and the pain she felt drove her away. She writes:
"My excuses were many:
The church is full of hypocrites.
I don't fit in. There's no one else like me.
I have a close relationship with God and don't need church.
I study the Bible on my own at home.
The church will judge me.
The longer I stayed away from church, the easier it was for me to continue to do so. And the truth is, my journey back into God's house was a long, hard one. It was only after examining my life at a very dark and lonely time that I made the decision to return. Even then, the urge to withdraw was strong."
Eventually, Jennifer did make her way back to the Church and now has a thriving ministry for single mothers.
So, what should you do if you think you suffer from PTCS? I appreciate Thabiti Anyabwile's thoughts in his article, Should We Stop Saying, 'The Church Hurt Me'? He counsels those who have been hurt in the church to remember that it is sinful, flawed people who have hurt them, and to not give up on God and his plan for the Church. He writes, "Do realize that not every church hurt you and people are not "all the same." Find a local church you can join. Start slow if you need to. But let the Lord's manifold grace come to you in the fellowship of His people. That's normally how He comforts us in our trouble and pain (2 Cor. 1:3-5)."
Reba Riley is hoping that the DSM-IV (Diagnostic and Statistical Manual of Mental Disorders: the primary text used by doctors to diagnose psychological conditions) will officially pick up her idea and recognize it in the latest addition. Do you think PTCS should be a recognized disorder?
Kelly Givens is the editor of iBelieve.com.
Publication Date: March 7, 2014.
Editor's Note: An earlier publication noted Deborah Arca as the author of the Patheos article, which was incorrect. Reba Riley is the author, and you can read more about her at http://thirtybythirty.com.
Wednesday, March 05, 2014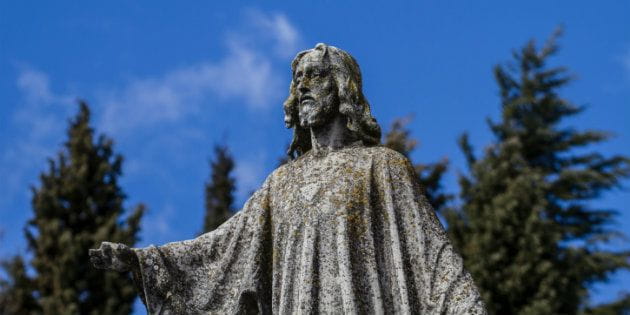 "Few [people] have been misquoted as often as Jesus," writes Michael Hidalgo in a Relevant Magazine article entitled 4 Things Jesus Never Said. Hidalgo believes many Christians need to "rethink" assumptions we may have about the teachings of Jesus, and lists four phrases that Jesus never actually uttered:
1. If You Had More Faith God Would Answer Your Prayer.
2. Doubting Is Dangerous.
3. Here is How You Can Get To Heaven.
4. There Will Always Be Poor People Among You. Period.
Each point has a grain of truth, but misses part of the bigger picture. For example, on Point #2, he writes:
"Did Jesus say 'Stop Doubting?' Yes. Is there more to the story? Yes.
…All the disciples doubted, but Thomas was the only one with the courage to admit he needed proof. He said, 'Unless I see the nail marks in his hands and put my finger where the nails were, and put my hand into his side, I will not believe' (John 20:25). And when Jesus finally encountered Thomas, he did not rebuke him. Rather he gave Thomas what he needed. He invited Thomas to touch his wounds, and only then did Jesus tell him he could stop doubting."
Similarly, Hidalgo reminds us that when Jesus said, "there will always be poor people among you," he followed it up with, "and you can help them anytime you want."
"Jesus quoted from Deuteronomy 15 where God told his people, 'There need be no poor people among you, for in the land the LORD your God is giving you … he will richly bless you' (Deuteronomy 15:4). God told his people there is no good reason for poverty to exist…
…If anything, Jesus' quote about the poor is a challenge to be generous, lending freely and openhanded toward them."
Sometimes it can be hard to hear God's voice, or remember the words of Christ, with all the noise and mess that steals our attention. In Whitney Hopler's Crosswalk article How to Hear God's Voice Above All Others, she encourages readers,
"Whenever Satan tries to tempt you to doubt God's goodness or power in any situation, you can overcome his deception by reminding yourself of biblical truths and asking the Holy Spirit to renew your mind to give you an accurate perspective on the situation. So it's important to read, study, and think about the Bible often so your mind will absorb its truths and the Spirit will use those truths to transform you."
Another piece by Hopler, How to Slow Down So You Don't Miss What Jesus Has to Teach You about Himself, reminds us that dashing through Scripture reading in impatience can greatly hinder our ability to truly absorb Jesus' words and teachings. She writes,
"Slowing down will enable you to pay attention well to what Jesus has to tell you, so you don't miss lessons about his character that can change your own life for the better."
What do you think? Have you ever heard someone misquote Jesus? What are some common misconceptions people might have about his ministry that start to fade away with careful and prayerful reading of Scripture?
Debbie Holloway is the Family Life Editor for Crosswalk.com
Publication date: March 5, 2014
Friday, February 28, 2014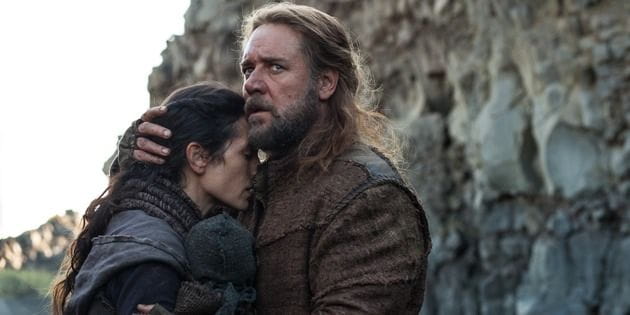 Stormy weather continues to surround the upcoming release of the film Noah. This week, Paramount Pictures added a disclaimer to the official website for Darren Aronofsky's on-screen epic:
"The film is inspired by the story of Noah. While artistic license has been taken, we believe that this film is true to the essence, values, and integrity of a story that is a cornerstone of faith for millions of people worldwide. The biblical story of Noah can be found in the book of Genesis."
According to The Blaze, this disclaimer was added after a panel discussion concerning the movie at the National Religious Broadcasters Convention. However, John Snowden, the film's biblical consultant, who worked with the filmmakers through the entire process, has a message for "people of faith":
"I read an early draft of the script and was particularly impressed with their exploration of judgment and mercy. I accepted the offer and quickly found myself fully engaged with the creative team, talking about Noah, God and Jesus a lot. And they listened. And asked more questions. I've read probably more than 10 drafts of the script, given longwinded feedback on each, seen every piece of footage that was shot and been flown around the world... twice."
Snowden wants Christians to know that while the movie isn't perfect, there are "10 good reasons" to see it:
Noah has a relationship with God.
Noah acts faithfully, yet isn't perfect.
Noah sees and acknowledges his own sin.
It keeps closer to more of the text than you might have imagined.
Noah speaks, and the women have names.
Noah focuses on his family.
The story depicts (and personifies) evil humanity in Genesis 6.
The film embraces some really good, important theology.
The film shows that Bible stories are back—in a big way.
Twenty-somethings are disengaged from faith, and this can engage them.
However, "close to the text" does not sit well with some Christian leaders. Ken Ham, president of Answers in Genesis (the ministry that will soon begin work on a full-size version of Noah's Ark) has some strong cautions for those considering the movie:
"We have heard from various sources—including two close friends of AiG who watched a rough cut of the film—that it is not at all faithful to the biblical account in Genesis. The final movie will probably be very unbiblical in some bizarre and shocking ways."
"For example, the main characters of the movie are Noah, his wife, and three sons—and one little girl they rescued after all in her family were murdered by an evil tribe. She was badly injured when they found her, but Noah's wife placed healing nectar on her stomach and she later grew up to become the eldest son's wife. For the longest time she was barren in the womb until Noah's wife convinced Methuselah to bless her womb—against Noah's wishes."
Crosswalk's own Shawn McEvoy agrees that there seem to be issues with the biblical approach the movie takes, but he also encourages Christians to see it:
"We write children's books about it and teach it in 3-year-old Sunday School, but the tale of Noah and the ark was never really juvenile. Quite the opposite. I crave the adults-only version of Noah, just as I craved the adults-only telling of The Passion of the Christ (my kids are 8 and 10 and will watch it one day, but not yet). Where some detractors are down on reports of Noah's post-flood drunkenness and 'survivor's guilt,' I feel like the drunkenness is in the text and the guilt is well within artistic license. What I'm more concerned about, and wanting to see depicted, is Mercy. God had a plan. This wasn't only about wrath. He sent a promise. He operated out of love."
What about you? Will you see the movie when it comes out on March 28?
John UpChurch is the senior editor of BibleStudyTools.com and Jesus.org. You'll usually find him downing coffee at his standing desk (like a boss).
Example: "Gen 1:1" "John 3" "Moses" "trust"
Advanced Search
advertise with us