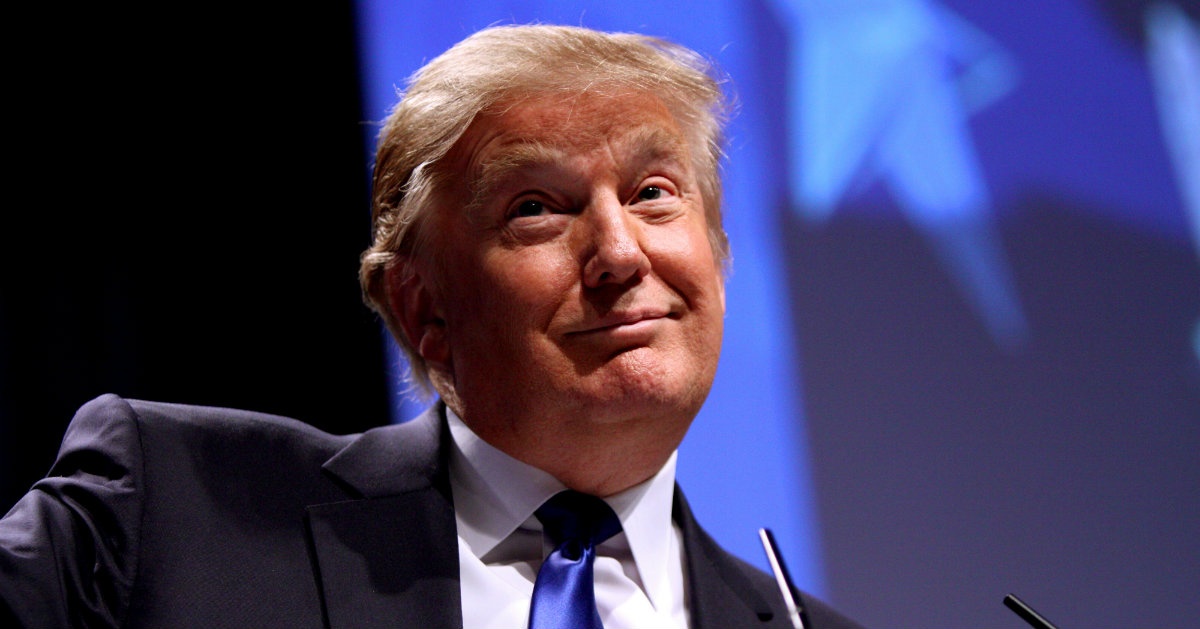 The final hours of Barack Obama's presidency are ticking by, and soon a new leader will take his place at the helm of our nation: Donald J. Trump. 
While many are celebrating today, others are mourning. There are those who eagerly anticipate the changes our country will see and those who fear what the changes will mean for their families, communities, and nation as a whole. 
It is no secret that Trump is not a politician. His campaign centered over that very fact. But in a blog post, Desiring God founder John Piper calls the president-elect "unqualified"—not for his lack of political background, but for his behavior. 
Piper writes, "Donald Trump's immoral behavior in the past, and his ongoing unwillingness to renounce it as evil, show that he is morally unfit to lead our nation. So was Hillary Clinton because she approves of killing unborn children."
According to Piper, an elected official should display the following qualities of leadership: 
1. A leader should lead.
"...he should set the pace, define the path, embody the vision, and inspire emulation. He himself should be what he is calling others to be."
2. A leader should be dependable, trustworthy, reliable.
"...Donald Trump treats language — the medium of truth — as a wax nose to be bent and molded to create a desired outcome, whether it corresponds to the truth or not."
3. A leader should be a good example for our young people in matters of character and moral uprightness and civility. 
"Few parents would say to their young people: strive to be like Donald Trump. That is a great sadness." 
4. A leader should not model the success of immoral behavior. 
"To reward Donald Trump's immoral behavior with the presidency does just that — it says to our children, and to the world, that these evils are not that bad, and can be embraced with no great negative consequences."
5. A leader should be known for the virtues that make a republican form of government possible. 
"Virtually all the founding fathers agreed that without a virtuous people, the rule of law and of representative self-government will not survive. Donald Trump's character is not what they had in mind by 'virtue.'"
Does Donald Trump embody these qualities of leadership? That is for you to decide. 
However, Piper says that Christians don't actually need qualified government. 
"The Christian faith was born, and has flourished, under regimes less qualified to lead than Donald Trump. The murderous Herod (Matthew 2:16) and the Christian-killing Nero (Tacitus, Annals XV.44) did not thwart the spread of a faith whose King and power and charter are not from this world (John 18:36). The movement that Jesus Christ unleashed in the world, when he died and rose again, does not depend on qualified human government for its existence or power," he writes. 
So what do we do now? We live as we are called by Christ. 
Piper suggests we do these things (and more, which can be read in their entirety on his original blog post): 
Pray for Trump's repentance and saving faith. 
Recognize God's providence over kings on earth. 
Pray for all of our country's leaders. 
Recognize that even non-Christian leaders can do good works. 
Continue to spread the Good News.
Crosswalk.com contributing writer Whitney Hopler says that above all, we are to offer grace at this divisive time in our nation's history. 
"God calls Christians to be role models of grace in any situation. So no matter what we think about Trump or any other political leader, we have a responsibility to choose graceful words and actions in our lives. Doing so will inspire others to stop and think about why grace is important – and that can lead many seekers to discover relationships with Christ for themselves," she writes.
Regardless of your feelings today, may you remember this thought from John Piper:
"Followers of Christ are not Americans first. Our first allegiance is to Jesus, and then to the God-inspired word of Scripture, the Bible."
Carrie Dedrick is an editor of Crosswalk.com. When she is not writing or editing, she can usually be found teaching dance classes, running marathons, or reading with at least one adopted dog on her lap. 
Photo courtesy: Wikimedia Commons
Publication date: January 20, 2017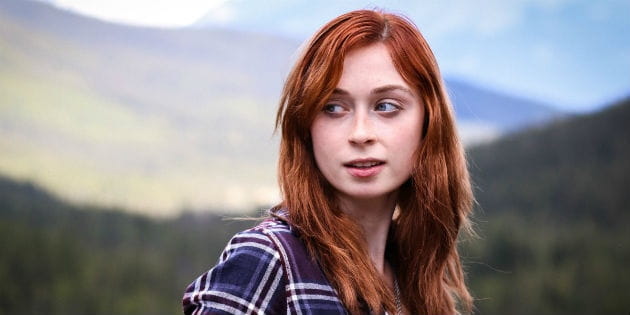 There are mean people in the world. I love Jesus and I want to love his people and my neighbors well, but that doesn't change the facts: some people are really just not nice.
Sometimes these people are strangers whose meanness only reaches you through computer screens and Facebook messages, but sometimes they're also family members, close friends, coworkers, or people you bump into at the grocery store. We can't always avoid mean people, as much as we might like to.
They comment on our blog posts with harsh feedback, they make comments under their breath across the living room, they use fighting words on social media sites, and they call us names from the other side of the dinner table out of anger.
When people are mean to me, I'm often tempted to be mean back. When I'm called an ugly name, my brain instantly lists a dozen others I could retort with. When hurtful words hit me, I want to respond with words that will hurt back. It's the classic "They started it!" feeling that I use to justify my anger and indignation… but I know that's an immature response to meanness that does not reflect the Lord's heart well.
So, how do we deal with hurtful attacks when they come? What do we do when mean people lash out and hurt us?
Jennifer Dukes Lee recently wrote "How to Deal with People Who Try to Bring You Down" for (in)courage and shared three simple pieces of advice:
"First, allow yourself to feel the pain."If you are hurt by harsh words or an unkind action from another person, it is okay to acknowledge those feelings. "We should not ignore the pain we feel," writes Lee, "but we don't have to let that pain fuel a negative response."
"Second, refuse to seek revenge." In Matthew 5:38-42, Jesus tells us, "You have heard that it was said, 'Eye for eye, and tooth for tooth.' But I tell you, do not resist an evil person. If anyone slaps you on the right cheek, turn to them the other cheek also. And if anyone wants to sue you and take your shirt, hand over your coat as well." As Christians, revenge should never be our response when we are wronged or hurt. "Sometimes," Lee says, "we simply have to walk away from mean people, which takes a great amount of strength, dignity, and courage." Fighting back when we are wronged only continues the cycle of meanness instead of putting a gentle stop to it with our love in place of anger.
"Third, be kind." Kindness is not the same as "we will be doormats," Lee explains. "We can be grace-filled even in the face of nastiness." 2 Corinthians 6:3-6 says, "We put no stumbling block in anyone's path, so that our ministry will not be discredited. Rather, as servants of God we commend ourselves in every way: in great endurance; in troubles, hardships and distresses… in purity, understanding, patience and kindness."
iBelieve.com contributor Wendy van Eyck shares her thoughts on the command from Jesus in Luke 6:35 (NLT) to love our enemies:
"God is not asking us to do anything he hasn't done before.

God loved us first. He loved me (and I am certainly unthankful and wicked) and he loves you.

And he has done this without asking for anything in return; in fact he's embraced us with one hand while wiping our sins out with the other.

If there was ever a reason to love your enemies, do good to them and give to them without expecting anything in return it is because God is kind to people who are unthankful and wicked - people like me and you."
There are more than 30 places in the Bible that mention kindness -- we've gathered up 40 verses here that remind us just how important it is to show compassion and love to everyone we come in contact with. If you're struggling to respond well when you are hurt, maybe write a few of these down and stick them where you'll see them (such as on your car's dashboard or by your computer at work).
The next time we are hurt by a mean person, let's respond with kindness. Let's turn the other cheek as Jesus commands, and break the cycle of meanness by refusing to seek revenge or be mean back.
We can be kind even to the mean people, and we will show them Jesus through our humble love.
Photo credit: Unsplash
Publication date: January 19, 2017
Rachel Dawson is the editor of BibleStudyTools.com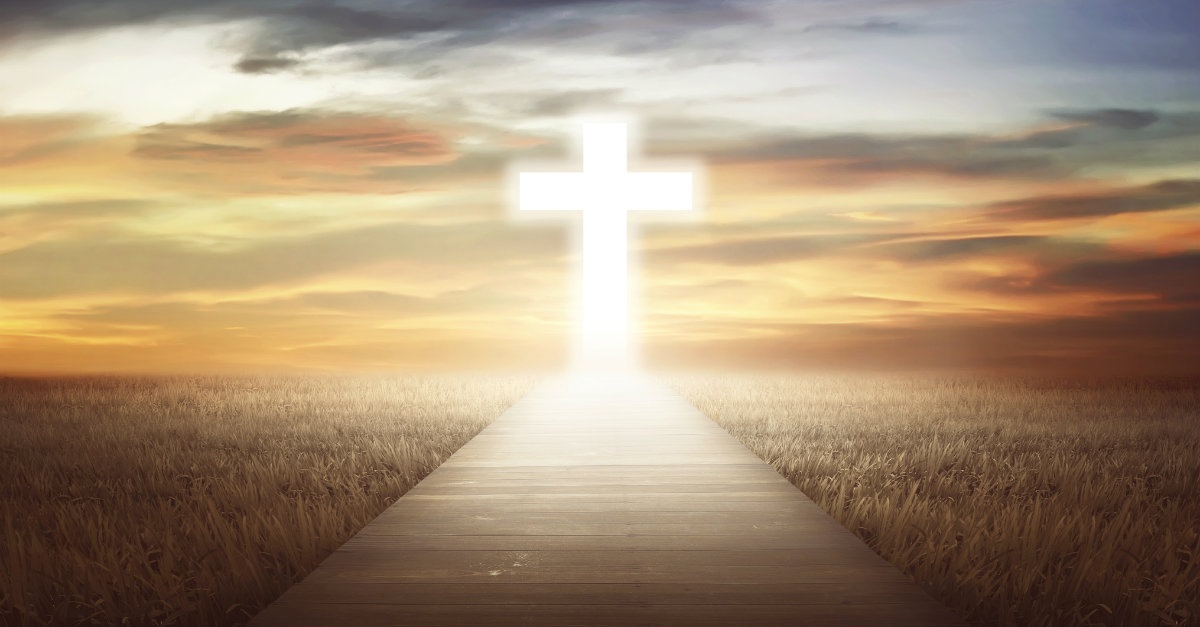 God's Will and His calling are things Christians are often tempted to overthink. His Will for our lives and what He has called us to often seem like some vague thing somewhere out there in the future.
But that just isn't the truth. Scripture tells us we can live in God's Will and follow His calling for our lives right now.
Many verses speak to this, but here are a few:
He has shown you, O mortal, what is good. And what does the Lord require of you? To act justly and to love mercy and to walk humbly with your God.  Micah 6:8
Therefore do not be foolish, but understand what the Lord's will is.  Ephesians 5:17
Now may the God of peace, who through the blood of the eternal covenant brought back from the dead our Lord Jesus, that great Shepherd of the sheep, equip you with everything good for doing his will, and may he work in us what is pleasing to him, through Jesus Christ, to whom be glory for ever and ever. Amen.    Hebrews 13:20-21
These verses stress to us that God has given us what we need to begin living in His will and pursuing our calling now.
Even with these helpful verses, however, we may have trouble reconnecting with God's calling on our lives. It's easy to lose the passion we once had for pursuing it.
To that end, J. Scott McElroy at Relevant Magazine gives us a few helpful guidelines for how to refocus on what God has called us to in his article "Don't Overthink Your Calling. It's Closer Than You Think."
1. Resist checking out and let God speak to your destiny again.
First of all, we need to be open to how God is speaking to us. It's so easy, especially in our modern world, to distract ourselves and waste time which we could be spending pursuing God's fulfilling work for our lives. It will initially take a lot of motivation and effort, but in the end, we will be better off because God designed us to be most content when we are pursuing Him and using the gifts He has given us to serve others.
2. Review what God has called you to do, or ask him to clarify what that is.
In order to re-find your calling, you may need to look back on your life and connect the dots. Is there something that always seems to get you excited and is a driving force of interest and passion in your life? Your calling is likely not far from that. Someone has said that we are often most sure of our calling in life when we are children, but that we lose sight of it when we become adults and allow the cares of the world to crowd it out. Be open to God's working in your life. Often, where your gifts and a specific need intersect, that's where your calling can be found.
3. Ask someone to keep you accountable to pursuing your calling.
Even if you know what your calling is, discouragement, disappointment, and doubt can easily creep in. That is why we need others to hold us accountable. We need other Christians who will encourage, exhort, and support us in the work God has called us to, whether that work is taking care of children or being an overseas missionary and everything in between.
To read more helpful tips on how to pursue God's calling for your life, click here.

What is God calling you to? How can you take steps to pursue that calling this week or month?
Photo courtesy: Thinkstockphotos.com
Publication date: January 18, 2017
Veronica Neffinger is the editor of ChristianHeadlines.com