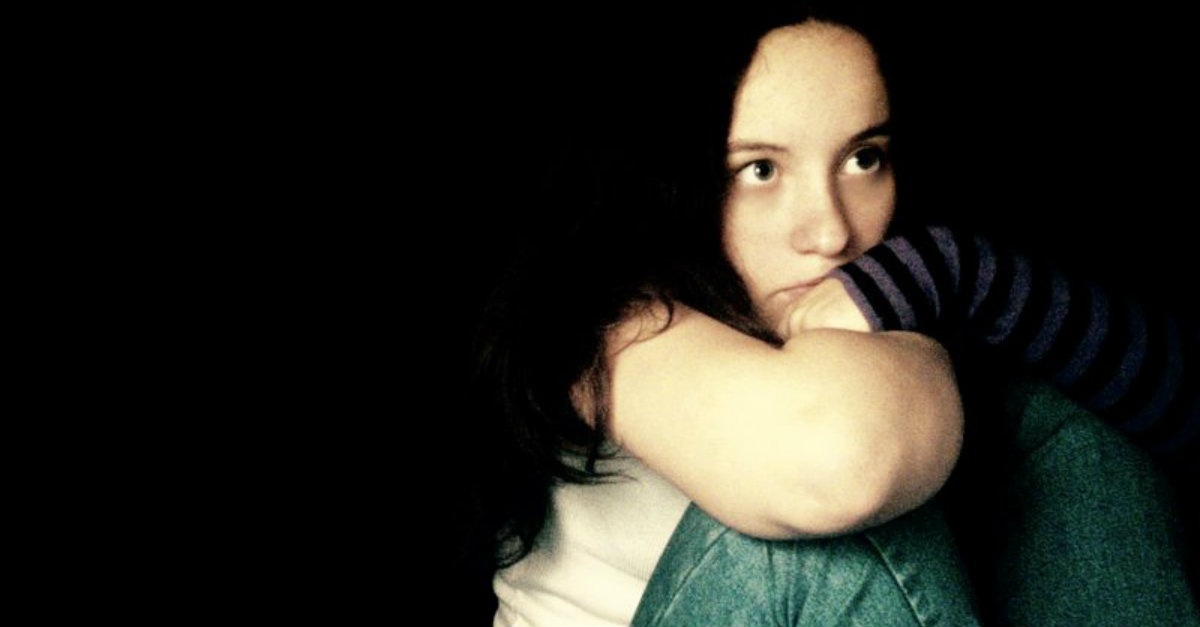 One time in my youth group we were each asked to share something we wish we could change about ourselves. Teenagers, who often already feel awkward among their peers whom they are trying to impress, grudgingly admitted their insecurities. One wished she was taller, one smarter, one more outgoing, and the list went on.
That youth group exercise was meant to prove a point to us. I no longer remember the lesson we were being taught, but I remember the exercise because facing your insecurities is not something we tend to easily forget.
In an article titled "
The Sin of Insecurity
" for The Gospel Coalition, Jeremy Pierre presents a striking dichotomy between what the world tells us when we feel insecure in our abilities, looks, or talents, and what God tells us.
Pierre says that both the world and God view insecurity as a sin, but for very different reasons. The world and God also give us two very different remedies for our insecurity.
As an example of how the world tells us to deal with our insecurity, Pierre turns our attention to children's television.
Most of us have probably watched shows such as Barney or Sesame Street, or any number of newer children's programs. One thing they all tend to have in common is an emphasis on building up a child's self-esteem; inculcating into the child's head that he or she is special.
This, says the world, is the remedy for insecurity: to remind yourself that you are unique, talented, beautiful, and smart. And instead of rehearsing your insecurities to yourself over and over, rehearse positive views of yourself.
This, however, as Pierre says, is just the opposite side of the root problem.
The opposite of insecurity is confidence--which easily flows over into pride in one's abilities, talents, education, career, etc. Insecurity, on the other hand, is still focusing on yourself, but places emphasis on your lack of abilities, education, etc. Both insecurity and confidence are sins of selfishness; they are two sides of the same coin.
"God disapproves of our insecurity because it is an offense to his Son's worthiness," says Pierre, alerting us to the fact that the remedy for insecurity will take more than a light coat of varnish to banish.
But what can we do about our struggle with insecurity? How can we conquer this sin?
God, through the Apostle Paul, provides an answer by reminding us from where our worth truly comes.
"[God] does not care whether your inseam is 28 inches or 34, or about whether you rent or own," says Pierre. "We know this, of course. But we still care . . . because they still care. We care more about the attributes we think make us worthy before people than we do about what makes us worthy before the Almighty. Righteousness is what pleases the Lord."
We must rethink where our confidence lies. We are often so intent on pleasing people that we forget Christ is the one who bought us with a price, and He is the one we should strive to please.
Jennifer Maggio, writing for Crosswalk.com provides a few helpful things to remember when you struggle with insecurity.
In "
Battling Insecurity
," she reminds readers to recognize that everyone struggles with this issue. You are not alone.
Secondly,
know who you are
. There are many
Bible
verses that remind us of who we are are in Christ. 1 Corinthians 6:11 is a great place to start: "But you were washed, you were sanctified, you were justified in the name of the Lord Jesus Christ and by the Spirit of our God."
Thirdly, Maggio says, guard against retaliation. It can be easy to lash out at others when we feel our own insecurity raise its ugly head. Be aware of this temptation and be ready to rise above it.
There is a paradox here in all of this: we are incredibly, unfathomably special to Christ, but yet it has nothing to do with our talents, our abilities, our worthiness. It is simply because He is worthy, and because He chose to love us.
Photo courtesy: flickr.com
Publication date: November 25, 2015
Veronica Neffinger is the editor of ChristianHeadlines.com
iBelieve.com: Where do I find my worth? - Nicole Unice from ibelievedotcom on GodTube.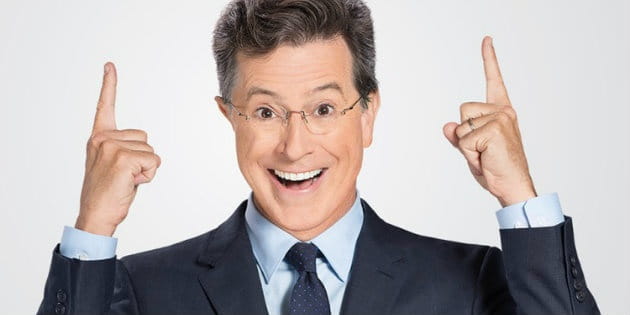 Comedy can be the most biting form of criticism, and no one knows that better than Stephen Colbert. The former host of the Colbert Report has tackled a number of combustive issues over the years, ranging topics both political and spiritual in nature. It was no surprise then, to hear the late-night comedian weigh in on the Syrian Refugee crisis. Ever since the Paris attacks, Americans have be debating whether the U.S. should continue to extend welcome to the fleeing refugees. Though Colbert is hardly the first public figure to offer his opinion on the matter, what will interest Christians is he used scripture to respond.
According to Relevant Magazine, Colbert had some firm words for believers who used terrorism as a defense against aiding refugees.
"Late Show host Stephen Colbert is the latest TV personality to sound off on the controversy over whether or not America should allow in refugees fleeing violence in Syria, and in typical Colbert fashion, he used the Bible to underscore his point. Even if you don't agree with his position on the issue, the take is worth listening to…"
During his monologue, Colbert admitted that concerns about terrorists infiltrating the refugees were certainly valid. However, as a Christian himself, he did not believe this justified turning away widows and orphans. Colbert even took conservative leaders like Ted Cruz to task for saying only Syrian Christians should be given asylum in the United States.
"Colbert pointed to the problematic suggestion that only Syrian Christians should be allowed into America, quoting the New Testament, while joking, 'If you want to know if somebody's a Christian just ask them to complete this sentence: 'Jesus said I was hungry and you gave me something to eat. I was thirsty and you gave me something to drink. I was a stranger and you….' And if they don't say 'welcomed me in' then they are either a terrorist or they're running for president.'"
Already there are many Christians who disagree with Colbert's view. Several commenters have quoted Matthew 10, insisting that now is a time to be, "Shrewd as serpents." However, I can't help but wonder if this is the moment when the true character of the Church will be revealed. Did we honestly think loving our enemies wouldn't be dangerous? Did we really believe helping our neighbor wouldn't require sacrifice on our part?
As Crosswalk editor, Kelly Givens, so eloquently stated,
"If you're struggling with fear after all of the horror of the past week, know that God hears and understands your fears. But as His followers, he bids us to lay down those fears and follow his call to love in a way that defies common sense and defies our instinct to lock our doors, hide away and do nothing. Christ bids us to have eyes that see the hurting and the desperately needy, and to bravely go and help."
God is calling us to step out from the safety of the boat, and walk with Him on these treacherous waters. How will we respond?
What about You? You can watch Stephen Colbert's response by clicking here. Do you agree with his statements?
*Ryan Duncan is the Entertainment Editor for Crosswalk.com
**Published 11/24/2015
An act of terror, such as the recent attacks in France, is just that…an act of terror. As Tim Suttle writes, "This [the attack on France] was not an act of war. This was an act of murder, and great nations don't go to war because of murder." Calling it war gives credit to the terrorists where it is not due; it gives them the recognition they want.
Tim Suttle, a pastor author and musician, has written an article in light of the recent Paris attacks for the blog, Jesus Creed, titled Don't Call it War. He states,
"When America adopted the language of war it initiated not one, but two wars at the cost of trillions of dollars and untold lives, not to mention a massive financial recession. The major result of those wars was the creation of ISIS, the organization now taking credit for planning and executing the violence in Paris. Our strategy of war has not been very effective in terms of quelling global terrorism, and it has eroded all of the goodwill we experienced after 9/11."
Is war the direction we want to go in, and what will war accomplish? Terrorists do not follow the "rules" of war; they are terrorists, their main goal is to commit acts of terror, which usually involve acts of murder. They're not fighting for their cause to be understood; killing is part of their cause. To understand how to react to terror, you have to understand the terrorists themselves… Who are they, what do they want, what is their goal, what drives them etc.
They are murderers, but let's not be the same. If we seek revenge, will we not also look like terrorists to someone else? Can we guarantee that innocent people not die at our hands? Suttle suggests,
"Call it murder and you can still promise to hunt down the murderers and bring them to justice, but this time you can say: 'we refuse to stoop to your level. We could bomb you into oblivion but we wont, because we're better than that. We will not become murderers like you.'"
Suttle explains that going to war with radical Islam will not make us safer, even if it gives the illusion of safety in the beginning. However, we want to know that someone is doing something about these heinous acts, and if we're at war we feel like we're accomplishing something. But, war does not give us what we really want because what we truly "long for is peace, and the road to peace only comes through forgiveness," says Suttle. His other point is that once you start a war with radical Islam you cannot control the outcome. It's a race for who can have the most powerful military, the best strategies for the biggest impact etc. But, "Desperate poverty makes for a dangerous enemy," as Suttle states.
This is why many radical Islamic terrorists are willing to blow themselves up; many are destitute and they are promised a better life after death, so why not die for a cause that claims to reward you as a hero. If you are a Christian, then you know that the reward these terrorists are promised is a lie. You know that the moment death claims them; they are awoken to true reality. They will never receive the reward they were so foolish to believe. Then there are those that are not destitute, they act out of hatred alone. They have no regard for human life, including their own, and they are empty inside. They too will know truth when they pass through death.
This next statement from Suttle, will be controversial. He urges,
"The only way to vanquish this enemy is to make them a friend. If France will have the imagination and discipline to pursue peace with as much creativity and vigor as the U.S. pursued war, they may well lead the way to a better future."
Can we do that…can we really love our enemies? It is what Jesus called us to do, but it is something fairly hard to practice. Suttle quotes Martin Luther King, Jr. to explain his point further:
"Through violence you may murder a murderer, but you can't murder murder. Through violence you may murder a liar, but you can't establish truth. Through violence you may murder a hater, but you can't murder hate through violence. Darkness cannot put out darkness; only light can do that."
This quote reminds me to stop and think…who is the true enemy? Did Paul not say in Ephesians 6:12, "For we do not wrestle against flesh and blood, but against the rulers, against the authorities, against the cosmic powers over this present darkness, against the spiritual forces of evil in the heavenly places."
Jesus also revealed this to us about the enemy in John 8:44,
"You are of your father the devil, and your will is to do your father's desires. He was a murderer from the beginning, and has nothing to do with the truth, because there is no truth in him. When he lies, he speaks out of his own character, for he is a liar and the father of lies."
It seems an almost impossible task, for we are rightfully angry at the murders that took place in France. But what would God have us do in response? He has told us that he alone avenges evil, he has reminded us who the real enemy is, and he has explained in his Word the only thing that sets apart a believer from a non-believer—and that is the grace of Jesus Christ as a substitute for our sins. He has asked us to forgive as he forgave us. God has also called us to defend the defenseless. Can we find the balance to do both? Can we forgive our enemies while defending the defenseless and carrying out justice?
Crosswalk Contributor Russell Moore explains how it's possible,
"As Christians, we ought to be, above all people, concerned with such justice. We not only have the common grace standing of caring about stopping murder and injustice, rooted in the image of God and the law written on the heart. We also have the personal implication here. It's our household being wiped out in the Middle East, the very place where our church started. For us, this isn't a matter of "they;" it's a matter of "us."
At the same time, praying for the salvation of our enemies, even those committing the most horrific of crimes, is not a call to stop praying for justice against them. The cross, after all, is not forgiveness in a contemporary therapeutic sense—in which one is merely absolved of wrongdoing as though it were all a misunderstanding. No, that's precisely the Apostle Paul's point in the Book of Romans.
The gospel does not say, "Don't' worry about it; it's okay." The gospel points us to the cross where sin is absorbed in a substitute. God's righteous condemnation of sin is there. He does not, and cannot, enable wickedness. And God's mercy is there in that he is the One who sends his Son as the propitiation for sin. He is both "just and the justifier of the One who has faith in Jesus" (Rom. 3:26). The gospel doesn't leave sin unpunished. Every sin is punished, either at the Place of the Skull, in Christ, or in the judgment of hell, on one's own."
Related Articles:
Should We Pray for ISIS to be Defeated or Converted
5 Things You Need to Know about Islamic State
Liz Kanoy is an editor for Crosswalk.com.
Publication date: November 23, 2015