Friday, September 19, 2014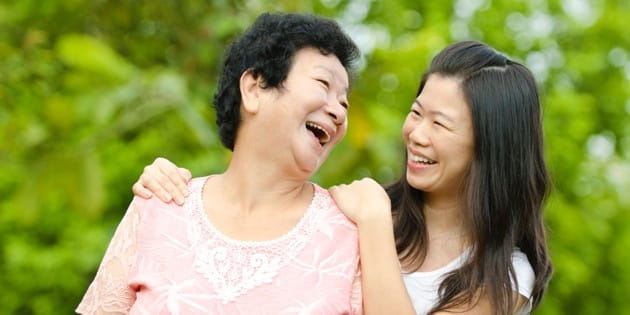 When we first met, I have to confess that I did not understand my wife's relationship with her parents. The whole idea of wanting to spend so much time with them seemed too good to be true. What's strange is that it's not awkward or forced. They had (and have) a bond that I couldn't fathom—and really still can't.
I don't hate my parents, but the dynamic is very different. We had our share of turmoil and struggles, and, as the youngest Millennial child of older Boomers, there's a big generational disconnect. The distance there has been a huge hurdle. Once you throw in my later-in-life transformation to following Jesus and their on-again-off-again marital separation, the whole thing can seem a bit awkward. Okay, very awkward.
And that leaves me floundering as I try to figure out this whole "honor your parents" thing. My wife has it down pat, and with her parents, it's easy. But with mine, I'm not always sure what obeying the 5th Commandment looks like, especially now that I'm a parent myself.
Enter Bronwyn Lea and her timely article on this very issue (cue the angel choir). First, she lays down why this isn't a commandment that stops when we grow up:
" 'Honor your father and mother,' were among the first words God spoke to his people (Exodus 20:12). The Apostle Paul points out that this was the first commandment with a promise (Ephesians 6:2). Jesus was quick to upbraid the [adult] Pharisees for making excuses: using their time and resources for religious good at the expense of honoring their parents. Anyone who does that, said our Lord, 'nullifies the Word of God' (Mark 7:9–13)."
Okay, so, it's still important even when we grow up. But what about for those of us with some deep issues from the past?
"Acknowledging our parents' humanity and their efforts are key components in showing them honor. For those who have suffered in painful relationships with parents, showing honor might begin with seeing parents as wounded rather than wicked, and seeking ways to appreciate the good they tried to do."
Lea also asked older parents what exactly they thought honor looked like from grown children. Their answers surprised her:
"More than anything, they just wanted to be acknowledged. Parents with adult children didn't need their children to take their advice, but just to know they had listened and considered it. They didn't need their children to be constantly available to them, or to be their 'best friends,' but they did want to know they were accepted."
In a recent column addressing this issue, Dr. Roger Barrier discusses what it means to honor parents who have hurt us and don't seem to deserve it:
"Give them grace. They don't deserve it. You can't respect them; they are not respectable. 'Honor them' may mean that you extend mercy and grace to two people who may never deserve it—and you have done that by caring for them financially! You are honoring two parents who don't deserve it. Please stop feeling guilty for thinking that you're not honoring them! In your case honoring is not something you have to feel in your heart. Honor is shown by your actions."
Your turn. There's a lot here, but share with us how you show honor, have received honor, or why it's difficult in your particular case. We'd love to hear from you.
John UpChurch is the senior editor of BibleStudyTools.com and Jesus.org. You'll usually find him downing coffee at his standing desk (like a boss).
Thursday, September 18, 2014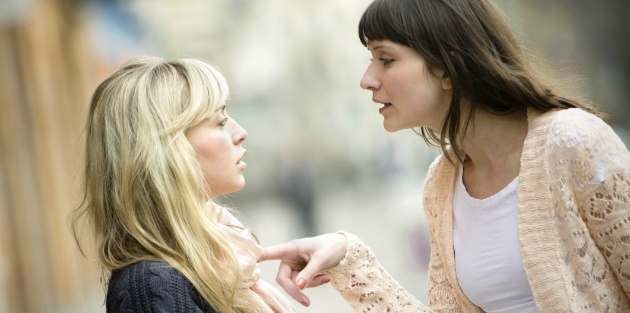 As with most families, our church families are not without drama. Sometimes, the drama can turn into a full-blown soap opera. J. Lee Grady recently wrote a trending piece on the harm this kind of unnecessary drama has on churches and how you can avoid it.
"It's true: Church can be full of drama," writes Grady. "It's especially hurtful if it involves malicious gossip, misunderstandings, misjudgments, blowups, adultery, jealousy, false accusations, suspicion, slights, financial schemes or church splits. I know people who dropped out of church completely because they ended up in a church soap opera. Their attitude today is cynical: 'I love Jesus. I just don't like His people.'"
Can you relate? Have you ever been witness to this kind of harmful, hurtful behavior in the church? (Or, conviction time—ever been a part of it yourself?) If church drama is something you've experienced in the past, here are three tips for avoiding it in the future.
1. Don't worry about what others say about you. This is really hard to do, but crucial, particularly if you're in any type of leadership in your church. "Not everyone is going to celebrate you; some people will ignore you," Grady writes. "And if you volunteer to lead anything, you will be rejected and criticized from time to time. So what? Get over it!" Of course, we need to be open to criticism, but try to focus on the people that seek your improvement and are not trying to just wound you.
2. Mind your own business. Want to be known as a man or woman of integrity? Then keep out of other people's business. Grady reminds us of Proverbs 26:17, which says, "Like one who takes a dog by the ears is he who passes by and meddles with strife not belonging to him." What do you think a dog is going to do if you grab him by the ears? He will probably snap or bite at you. Better to let other people handle their own problems then get sucked into them.
3. Change the channel. Reading into people's actions and worrying about what others think is a great way to make yourself miserable. "If you are being weighed down by the petty things people say and do, don't waste any more emotional energy obsessing over them," says Grady. "Forgive quickly, pray for the people involved, be a peacemaker instead of a troublemaker, fix your eyes on Jesus, and let Him deal with the drama."
Crosswalk contributor David Burchett has this to say about the power of gossip and the drama it creates. "If the founding church fathers had added an 8th Deadly Sin, I would nominate gossip. I have seen the devastating effect that gossip has in the church…Gossip is a parasite that requires a host organism to survive."
The only way to get rid of this "parasite," Burchett says, is not to give it a place to live. "If I am not part of the situation, or a part of the solution, I should not be talking about it."
So- what do you think? What are your best strategies for avoiding church drama?
Kelly Givens is the editor of iBelieve.com.
Wednesday, September 17, 2014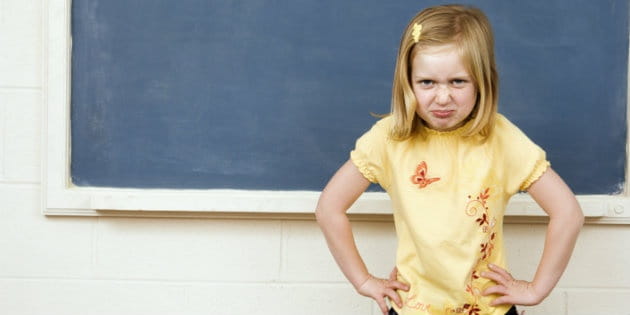 Connie at Smockity Frocks (wife and homeschooling mom of 8 kids) has written an article called "25 Ways to Teach Your Child to Have an Attitude of Entitlement" – a tongue-in-cheek description of the many ways children become spoiled by well-meaning parents. A few choice "tips" include:
"Give him his own present whenever anyone else gets one.
Brother's birthday? He gets a present too. Best friend's baby shower? He gets a present too. No one is ever more special than Li'l Junior!"
"Fix him a special meal when he doesn't like what you prepared for the family.
You prepared spaghetti for dinner, but it makes him whine? Make him his own plate of food. Be sure to ask what he would like instead."
"Encourage false talent.
Your kid can't carry a tune in a bucket? Disregard that and demand that he is the lead in the Christmas musical."
You can read the full list of 25 here.
Now, naturally, Connie is being facetious; no loving parent would intentionally cultivate an attitude of entitlement in their own child. Her point is that even the most well-intentioned parents sometimes fall into behaviors (or allow behaviors from their children) that foster a narcissistic, entitled attitude in their little ones.
Parenting is hard – probably the hardest job there is. How can parents resist these traps?
David E. Prince from Baptist Press writes that learning to say 'no' might be a parent's greatest tool:
"In an obsession to keep children happy, many parents act like victims who must provide their children with every desire. I recently heard a father explaining to another parent, 'I didn't want to get her an iPhone yet, but I had to because every child in her class has one. I don't want her to be considered weird.' His daughter was 8 years old. Children who grow up getting everything they think will keep them happy most often live very unhappy lives. Parents who provide their children 24-hour-a-day unmonitored access to the Internet with smartphones and computers in their bedroom in an effort not to restrict their freedom are sentencing their children to a life of bondage. Few things are more pitiful than a young man who was reared in an environment of self-indulgent freedom that led to enslavement to pornography. Jesus' declaration, 'If anyone would come after me, let him deny himself and take up his cross daily and follow me' (Luke 9:23), means that teaching self-denial is an important part of cruciform parenting. 'No' is an essential word in a Christian parent's vocabulary if they want their children to know true freedom (Galatians 5:1)."
Crosswalk author Cortni Marrazzo has come to see her relationship with her toddler as a reflection of her relationship with God. Just as her toddler makes constant cries of-
"I want!"
"My life is ruined!"
"Can you do it for me?"
"Why?" and
"Ok, but…"
-she has found that she also comes before the Lord with this attitude of entitlement and self-focus. She writes,
"I have personally experienced many frustrating moments as a parent, and I'm definitely learning how I can cause some frustration to my Heavenly Father in the same manner. I'm thankful that he has more patience with me that my human self tends to have with my son (and that he's also helping me to have more patience in this area). Slowly but surely, he's helping me change my attitude to be less childish. Perspective can often change everything, so by seeing how I'm acting toward God through the actions of my child, I'm definitely learning and practicing better ways to respond and act towards him. God isn't looking for perfection from us, but simply looking for us to strive towards growth and change on the path to becoming more like him and less like our fleshly selves."
What do you think? Does your desire for your child's immediate happiness ever impede his or her ultimate growth? Can comparing the role of parent to God's relationship with us help you understand the need to say 'no' to your children when the need arises? Be sure to check out the Crosswalk parenting channel for more parenting advice (and Rod Arters' article "How to Raise a Rebellious Child" if you think you might have a rebel on your hands!).
Debbie Holloway is the Family Life at Crosswalk.com
Publication date: September 17, 2014
Tuesday, September 16, 2014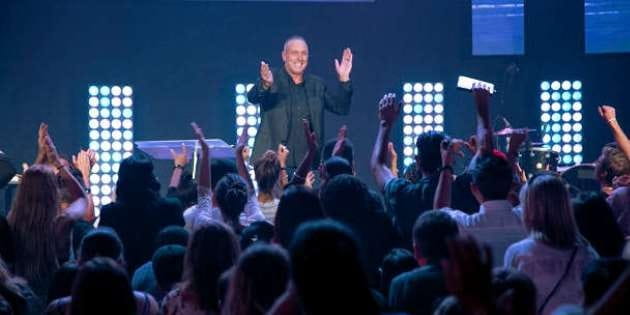 Michael Paulson of The NY Times recently explored the phenomenon that is Hillsong—the multi-million dollar music empire and multi-site church founded in 1983 by Brian and Bobbie Houston in Sydney Australia. Paulson's article contained a short description of Hillsong by Southern Baptist leader, Al Mohler:
"It's a prosperity movement for the millennials, in which the polyester and middle-class associations of Oral Roberts have given way to ripped jeans and sophisticated rock music," said R. Albert Mohler Jr., the president of the Southern Baptist Theological Seminary. "What has made Hillsong distinctive is a minimization of the actual content of the Gospel, and a far more diffuse presentation of spirituality."
At the time of this writing, Mohler has offered no further commentary or clarification about his statement. But unfortunately among Christians at large, such commentary from a discerning voice like Al Mohler often gets spun as jealous criticism. It's common to see complaints like: "It's not for us to judge," or "This is the kind of Christian in-fighting makes the world see us as unloving and divisive." Even CharismaNews.com posed the rhetorical question: "What's behind this trend of leaders making appeals to gospel stars such as…Hillsong? Is it the Lord speaking or another spirit?"
So, what's wrong with Al Mohler's critique of Hillsong? Nothing at all, actually. Rather, discerning critique from Christian leaders about ministries that profess to represent truth has both grounds and benefits. Christ's command to go to your brother privately and show him his fault (Matt. 18:15-18) cannot possibly apply to public ministers who make public statements about what the gospel is and what the Bible says. People who claim to speak for Christ are naive in thinking that everything they do and say isn't to be carefully evaluated and—at times—critiqued publicly.
Greg Laurie, a Bible teacher not known for being particularly harsh or judgmental, has written that...
"As believers, we are indeed to make evaluations, to be discerning, and yes - to even make judgments. In fact, the Bible asks, "Don't you realize that someday we believers will judge the world? And since you are going to judge the world, can't you decide even these little things among yourselves?" (1 Corinthians 6:2). We are also told in Scripture that "judgment must begin with God's household" (1 Peter 4:17)."
Christian apologist and writer, J. Warner Wallace, views discerning leaders in the global church as being like tugboats to a large ocean liner:
"[Christianity] is a large, established institution requiring gentle nudging from the tugboats amongst us who want to change its direction."
In other words, a great benefit that comes from having discerning theologians among us is that we are helped to bring our thinking into greater alignment with Scripture. Such careful thought may not always cater to our feelings or to the kind of idealism that wishes every professing Christian would join hands around a campfire and sing "Kumbayah." But the call to be discerning is more important than these things since being unified in the truth is the real thrust of Christ's prayer for His followers in John 17:19-23.
Your turn: Do you think Christianity is well served by just accepting all things without "judging?" Proverbs 27:6 says, "Faithful are the wounds of a friend." How have you been helped by a discerning friend or Christian leader?

Alex Crain is the editor of Christianity.com
Example: "Gen 1:1" "John 3" "Moses" "trust"
Advanced Search
advertise with us