Wednesday, October 01, 2014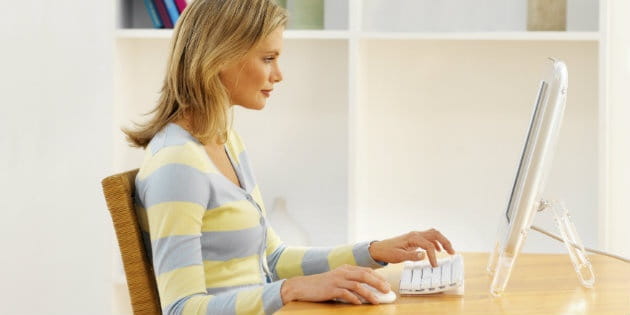 Did you know that you hold a great deal of power in your hands? That you can make an influence simply with your computer mouse?
Rachel Marie Stone on Her*meneutics wants you to remember it. In her article Careful What You Click For, she explores the attention that we so often give to things we disagree with (or even just trashy flashy headlines).
Her grandmother, she shares, watches TV most of the day – but only news channels she dislikes. According to Stone's father, "She watches it so that she can complain about how stupid they all are." While this initially seems foolish, Rachel asks, don't we do the same thing?
"When I click on links I know are trashy, or links I know I'm going to disagree with, I'm casting a vote for more of the same. Chances are, you are too."
She continues,
"This dynamic takes a different form when some hotly debated political matter, evangelical controversy, celebrity death, or some combination thereof happens to be trending. One headline becomes more sensational than the next; tweets are fired fast and furiously; and people are linking and clicking like crazy, even if only to remark upon how stupid it is that whatever topic is trending. Amid the noise and chatter, the person with the loudest voice, not necessarily the one with the most compelling things to say, ends up getting the most attention."
Does that seem familiar? Have you ever found yourself getting swept up in the latest internet controversy, clicking and commenting, unaware that every click and every comment boosts the company who runs whatever page you happen to be on?
It may seem like you are one tiny voice on the internet, without power to make a difference, but Stone argues for the opposite.
"The power and influence that leaders and other public figures have derives from the attention we consent to give them. Likewise crassness, sensationalism, and trash on the web comes to us at least in part because that's what most of us are, on some level at least, interested in, and our interests make the Internet what it is. Our tweeting, sharing, and, yes, even our clicking, are tiny but profoundly significant acts of culture-making."
In her article 8 Ways to Use Facebook for Good, Crosswalk author Jennifer Heeren posits that one key to success for internet users is don't be lazy.
"It is easy to get caught up in Facebook and stay on longer than you meant to originally. Try to set some kind of time limit so that you don't waste the precious hours in your day. You usually can see the important things pretty quickly after logging on. Make sure to save time to get your non-computer tasks done as well."
Click-bait headlined and Facebook debates can seem important in the moment, but are they really? Is your influence and power best wielded when you're spending precious clicks on sensational articles or bloggers you love to hate? It's counterintuitive. But Crosswalk author Whitney Hopler says that's just what might be needed to Develop Character Traits of an Effective Leader.
"Choose to lead as Jesus leads you, even when it's counterintuitive or countercultural. Expect that what Jesus leads you to do won't always make sense to you or fit in well with cultural expectations. Pray for the faith and courage you need to follow Jesus' guidance no matter what."
One example of this that Rachel Stone ponders in her article, is that of controversial leader Mark Driscoll.
"Don't respond at all…to the latest foolish antics of Mark Driscoll. Starve them of pageviews, withhold clicks and Facebook likes and shares, and they just might stop."
On the flip-side of course, there's the possibility that giving concentrated attention and focus to the defunct leadership at Mars Hill contributed to Driscoll stepping down and greater pressure for accountability at Mars Hill – something many in the Church find necessary and long overdue. Either way, Stone's message remains the same: your words, your clicks, your pageviews, are powerful. And as the saying goes, with great power comes great responsibility.
So what can you do to harness that power? One tool at your disposal is DoNotLink.com, a website that allows you to view a website's content without contributing to its traffic.
Another way to exercise your responsibility, Stone concludes, is to indulge in worthwhile content over slander and sensationalism.
"How we click is a matter of Christian digital citizenship. Click, therefore, on the things that are good."
Debbie Holloway is the Family Life Editor at Crosswalk.com
Publication date: October 1, 2014
Tuesday, September 30, 2014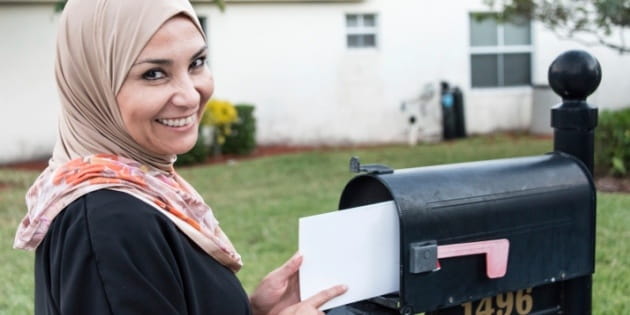 "You cannot hate a people and reach a people at the same time." —Ed Stetzer
Loving Muslims Enough to Reach Out, Globally and Locally
Are you as eager to build bridges with your Muslim neighbor as you are to build walls to protect yourself from them? Christian author, Ed Stetzer, posed this challenging question in a recent post at Christianity Today. With so much news coverage in the West about radical Islam around the globe, Western Christians often project radicalized stereotypes onto their non-radicalized Muslim neighbors. "With all of this noise in the background," writes Stetzer, "How can we, as Christians, reach out to Muslims in our communities?"
Stetzer suggests five steps to seize opportunities for Muslim evangelism:
1) Understand your Muslim neighbors. They are Westernized, but still probably do not eat pork (or marshmallows), they observe Ramadan, and dress modestly.
2) Be friends. Not just for a project, but for a relationship. Muslims will already have much in common with devout Christians.
3) Have spiritual conversations. Talk about what you believe. Ask about what they believe. Answer questions and common objections (such as the one they will have about the Christian belief that God is Triune---the Father, the Son, and the Holy Spirit).
4) Bring them to church. Let them see what a Bible-teaching church is like. You might also choose to visit their mosque and talk about it together.
5) Share resources as appropriate. (Such as these available through the Billy Graham Center at Wheaton.)

Here are a few other resources to help you reach out to your Muslim neighbors:
What Ramadan Means to Me Now that I'm a Christian, by Nabeel Qureshi

This brief, very personal article by a very devout former Muslim highlights the opportunity that Ramadan offers Christians. Here is an excerpt:
For Muslims, Ramadan is the month of relationships. For Christians, the Gospel is a message of relationships. His words leave little room for confusion: "As I have loved you, so love one another." (Jn 13:34)

Now that I see the world through the lens of the Gospel, what Ramadan means to me is an opportunity to love Muslims as Jesus loved us. Just as He was willing to enter into our context so that God might be glorified, so also we can commune with Muslims during Ramadan so that Jesus might be glorified. (Read the whole article here.)

What you need to know before talking with Muslims by James R. White

This short video clip summarizes some important points in his book: What Every Christian Needs to Know about the Quran.)
Quote: "The problem we face is most Christians are drawing their information from the news. As a result, most Christians are afraid of Muslims."
Your turn: Do you love your Muslim neighbor enough to reach out to him with the gospel? What have your conversations with Muslims been like? Share your thoughts and experiences in the comments section below.
Alex Crain is the editor of Christianity.com
Monday, September 29, 2014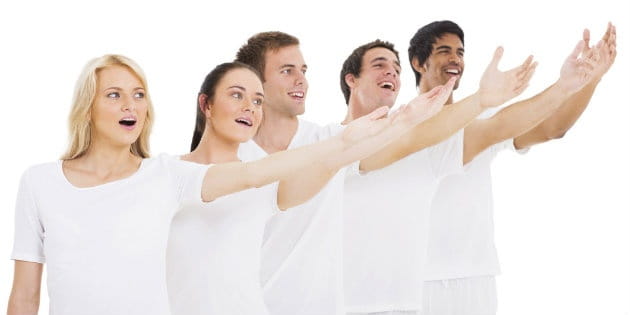 We all have our opinions about Christian music. I don't mean the songs you hear in a Sunday worship service (that's an article for another day), I mean the recreational stuff you play in your car, or while out jogging. Many Christians love contemporary Christian music. They see artists like Casting Crowns, Colton Dixon, or Lecrae as pioneers, creating wholesome content in a market that thrives on self-obsession. Others however, find Christian music to be nothing more than a weak attempt at integrating faith and culture.
Peter Chin, of Christianity Today, admits he used to be one of the latter. In his latest post on pop-culture, Chin described how he disliked Christian music because he found it lacked realness and authenticity. His feelings changed though, once he examined the rigorous trials Christian artists face on a daily basis. Chin writes,
"So imagine trying to write music that is theologically orthodox, positively uplifting, not to mention musically awesome...all for people whom you know might rip you to shreds if you mess any one of those up. If you are orthodox but lack coolness, younger Christians will mock you mercilessly for being out of touch. If you are cool but your lyrics are theologically not sharp enough, older Believers will lay into you. If you don't blend these dynamics to perfection, then hyper-critical people like me write stupid blog posts about it. And all the while, unfettered non-Christian artists laugh and laugh as you labor under a sodden wet blanket of unrealistic expectations."
Chin's remarks should certainly be taken to heart. Christian artists frequently find themselves at odds with the culture at large, both personally and esthetically. Unfortunately, recent events have demonstrated that a Christian singer's harshest critics came sometimes be their own fans. Probably the most notable example of this would be the singer-songwriter, husband-and-wife duo: Gungor. Back in 2012, Gungor published a blog post titled "What Do We Believe" where they expressed their doubts at the literal interpretation of Genesis.
The backlash they received from Christian listeners was quite harsh. Several outraged fans took to twitter and Facebook, claiming they would no longer support the couple's music. Meanwhile, Aaron Ross of Relevant Magazine encouraged temperance. He wrote,
"Not all of the early church fathers believed in literal six-day creation. Augustine of Hippo, arguably the most influential theologian to ever live and the theologian that a majority of modern Christian theology has been influenced by, did not hold to literal six-day creationism."
"In fact, he even condemned Christians who would make such claims. In The Literal Meaning of Genesis, he writes, 'It is too disgraceful and ruinous, though, and greatly to be avoided, that he [the non-Christian] should hear a Christian speaking so idiotically on these matters, and as if in accord with Christian writings, that he might say that he could scarcely keep from laughing when he saw how totally in error they are.'"
What about you? What are your thoughts on Christian music?
*Ryan Duncan is the Entertainment Editor for Crosswalk.com
**Published 9/29/2014
Friday, September 26, 2014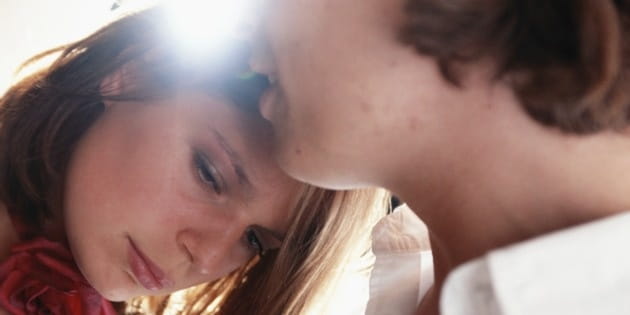 Marriage is hard. Sure, you've probably read that or heard it or have even thought it yourself. But sometimes we don't really think the why part through. Why is marriage hard? Why does it take so much effort from a husband and wife (and a heaping helping of God's grace) to keep things humming along? Why can't it just be easy?
For some, the whole slogging through the tough days can make them question why they got married in the first place. It's not all bad, of course, but then spouses develop the uncanny ability to push buttons, everything gets so complicated with kids and schedules, or there's just no time to breathe.
Jen Thorn feels your pain. Guest blogging at the Time-Warp Wife, she wants you to find encouragement on those days when you secretly wonder if not getting married would have been better:
1. God's not done with your husband.
If your Christ-following husband proves to be really difficult to live with or makes mistakes that annoy you, just remember that he's still being transformed in Christ (this husband says a big amen to that). The process may come at a glacial rate, but it is happening. Pray for him and encourage him.
2. God's not done with you either.
Marriage can cause submarine sins to break through to the surface. Just as your husbands flaws come shining through, yours often pop up, too. But the Holy Spirit continues to change your heart as He chisels away at your husband.
3. God has planned this path for you.
If we believe that God is sovereign (in charge of it all), then we can trust that He has us in this marriage for a reason. "Your life is no accident. It was planned out with the precision and goodness of our God, and this includes your marriage." That should fill us with joy... even on the hard days.
4. God has a greater purpose for your marriage.
In Ephesians 5:31–32, the apostle Paul explains that marriage serves as a sign pointing to how Jesus loves His church (us). Your marriage, then, should be like a neon arrow directing people to Christ. "How do we do this? By loving how Christ loved us, by sacrificing the way Christ sacrificed for us (selflessly), by serving the way Christ served others."
Need more advice? Dr. David Hawkins, a Christian marriage counselor, recently dished out 5 ways married couples can make healthy choices for their marriage. Here are two:
First, cultivate a renewed mind. We will never change our situation with the same mind from which we created and reinforced a problem. We must cultivate a renewed mind through the power of prayer, reading Scripture and seeking wise counsel.

Second, notice your choices. It is tempting to see the world in black and white terms, having only a limited number of choices. This is not true. Cultivate an open mind, willing to consider new options and new possibilities. Ask for feedback from trusted friends with a new perspective on your situation.
But we know there's much more to be said, and that's where you come in. How would you counsel a husband or wife who wishes they weren't married? What advice would you give them?
John UpChurch is the senior editor of BibleStudyTools.com and Jesus.org. You'll usually find him downing coffee at his standing desk (like a boss).
Example: "Gen 1:1" "John 3" "Moses" "trust"
Advanced Search
advertise with us