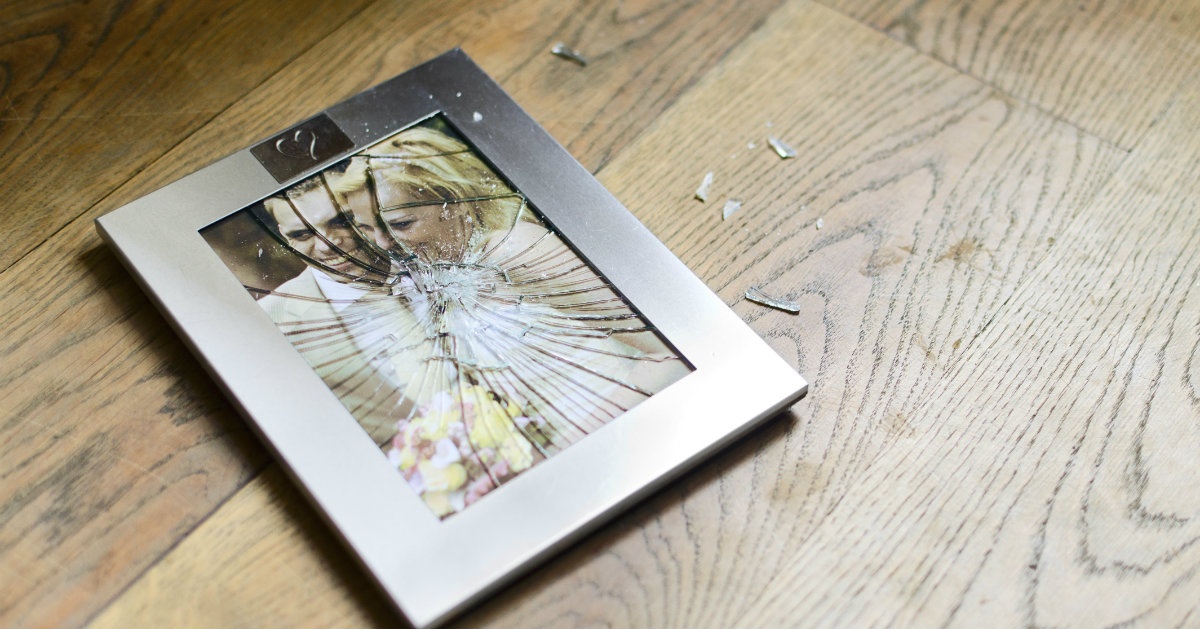 Whenever I hear someone say that their first year of
marriage
(or two, or five, etc.) was difficult, I breathe a sigh of relief. While I am sorry to hear of couples struggling, I am relieved to know that I am not alone.
Marriage is hard. Bringing two people together means making compromises. And when two strong-willed people marry (as is the case with my husband and me), those compromises will likely not all end peacefully. Yes, I am speaking from experience (I'm sorry, but a bright orange Baltimore Orioles poster just does not work in the living room).
Unfortunately, the problems that arise in many marriages are far more severe than where to hang wall art. Infertility, affairs, addiction, health problems, finances, and intimacy issues can get in the way of experiencing the marriage God yearns for you to have. And sometimes, one person gives up when these things get in the way.
Author Lysa TerKeurst wrote a popular blog post called "
When Your Husband Has Given Up
" addressing the pain and hopelessness of a struggling marriage. TerKeurst says that there is something you can do when when you feel like your marriage is falling apart.
"Decide today that you are worthy," TerKeurst writes.
She says that she knows you probably don't feel worthy if your spouse has given up on your relationship. She even acknowledges that when only one person is willing to try to fix the marriage it is "the deepest hurt." You are worthy in spite of this.
TerKeurst cites Psalm 139:13-14 (ESV): "For you formed my inward parts; you knitted me together in my mother's womb. I praise you, for I am fearfully and wonderfully made. Wonderful are your works; my soul knows it very well."
When it feels as if all hope is lost, you can "depend on the solid truth of God," TerKeurst says.
There is something that you can do to redeem your marriage, even if you are working on it alone.
"...step aside from the emotional yuck to make some levelheaded decisions," TerKeurst writes. "Get a plan. Talk to wise people who love you, provide godly counsel and will walk this tough journey with you."
And most of all, "Pray like crazy for clear discernment. Because Jesus is the best source of help."
Justin and Trisha Davis, authors of "Beyond Ordinary" also stress the importance of
prayer
in a seemingly hopeless marriage. The couple's marriage nearly failed after years of emotional resentment, withdrawal and an affair.
In an interview with
iBelieve.com
, Trisha Davis said, "I lost everything. I lost my church family, I lost my best friend, I was losing my marriage, I lost my identity...All I had was God...I had no where else to go but to Him."
The couple managed to begin their marriage anew through the help of counseling and complete reliance on God.
"It was prayer," she said. Things started to change because my perspective started to change."
If your marriage is suffering, turn to God for strength.
TerKeurst writes, "Honest cries for help, lifted up to Jesus, will not go unheard. He sees. He knows. He loves. And Jesus will direct you as long as you stick with Him."
Carrie Dedrick is the editor of ChristianHeadlines.com.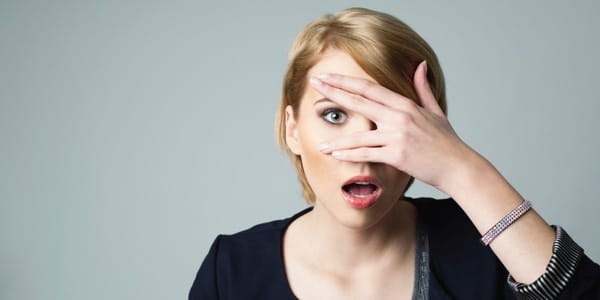 My youngest daughter wasn't satisfied with my answer. She'd been caught in another lie, suffered the consequences of her action, and now she wanted to find some justification in herself.
"It's not bad when it's a little lie." She looked from her mom to me and fidgeted in her chair.
Thanks to our handy child training Bible, we could point to exactly where God makes lying to be a big deal. But convincing her wasn't so easy. She'd grown cozy in what she considered small indiscretions. And it has taken a great deal of prayer and counsel to help her see just how serious her lies are.
And perhaps that's just what the church in America needs as well. For us, some sins have become so "small" or "minor" that we don't always even pay attention anymore. We just accept them, embrace the inevitability of them. They've moved in, set up camp, and we don't really care anymore.
Especially the one big sin that no one wants to talk about.
At least, that's how Pastor Jason Todd sees it at the Relevant website. When he looks around at our congregations, he sees an "acceptable sin" staring him in the face: gluttony. We tend to think of gluttony as the urge to keep gorging even when we don't need food. But Todd explains that it's more than that:
"But gluttony has never been merely an addiction to food. And if we look at it in its original definition and context, gluttony becomes far closer to home than we'd like to admit.

"At its simplest, gluttony is the soul's addiction to excess. It occurs when taste overrules hunger, when want outweighs need. And in America, where upsizing has always been part of the American dream, it's often difficult to distinguish what is hard-earned achievement and what is indulgent excess. In this sense, even the most athletic and toned among us can be gluttons. Any of us can be.

"All desire for excess stems from a lack of satisfaction. I'm not satisfied with my portion—be it the portion on my plate, in the marriage bed, or in my bank account. Because I'm not satisfied with my portion, I then seek a greater portion. But because every portion is a finite part of a finite whole, I am constantly chasing an excess that can never satisfy."
In other words, Christians in America have the Proverbs 30:15 disease. We're like the daughters of a leech that cry "Give! Give!" We never have enough; we're never satisfied. Instead of yearning for more of God, we yearn for more earthly stuff:
"In pursuit of lesser portions, our tastes have dulled. We've become numb to our real hungers, filling them with lesser fare. But when we return to the source, we taste anew."
Unfortunately, Todd doesn't offer solutions to the problem he raises. He just points out the cultural issues. American dreaming often includes the idea of climbing the ladder by having a nicer house or car or eating at the right places. That mentality has certainly invaded the church as well. For our family, one way we combated this sin in ourselves was choosing to give up a nice house to willingly live in a camper for several months. Hard? You bet. But it proved to us just how much our stuff and excess had gotten in the way. We chose to simplify so that we could do more.
Author Matt Bell in an article on Crosswalk says that simple living busts through our addictions and can, in fact, draw us closer to God. We need that because our gluttonous addiction to stuff gets in the way:
"Of course, too much stuff can also leave too little room for God. With all the time required to shop for, use, store, clean, maintain, organize, insure, and worry about our stuff, there can be little time left for reading God's Word, prayer, ministry, church, and reaching out to others. Is it any wonder that the Bible encourages simple living?"
Your turn. Do you think Pastor Todd is right that we ignore the sin of gluttony in our churches? Are we addicted to stuff without seeing our sin? How can we fight this temptation?
---
John UpChurch is the senior editor of BibleStudyTools.com and Jesus.org. You'll usually find him downing coffee at his standing desk (like a boss).
"Why should I worry about the environment if God is just going to come back and 'make all things new?'" I've heard this question before when it comes to whether or not Christians should concern themselves with environmental matters. It's a weird leap of logic for any Christian to make, given how much the Bible talks about God's creation, his love and care for it, and our role as stewards of the resources he's given us (including our environmental resources).
With Earth Day coming up next week, Gospel Coalition writer Andrew Spencer shares four important reasons why Christians should support and participate in Earth Day activities.
1. We are called to connect to our neighbors. Collaborating with our communities isn't only the neighborly thing to do; it has implications on the gospel. "Participating in Earth Day activities is one way we can meet with fellow citizens—many of whom need to hear the gospel," Spencer writes.
2. We are called to demonstrate our thankfulness. Picking up trash, planting trees, resolving to use less water---all these demonstrate thankfulness to God, Spencer writes. Caring for creation is a powerful demonstration of our understanding of God's love for us and his gift of creation to us.
3. We are called to good stewardship. In the beginning, Adam and Eve were given the responsibility to cultivate and keep the earth (Gen. 2:15), notes Spencer. Regardless of our political positions on certain environmental issues, Christians have a spiritual position from God to be good stewards of the world he has given to us.
4. We are called to pursue the common good. Spencer quotes Jeremiah's instructions to the Israelites in exile. "[S]eek the welfare of the city where [God has] sent you into exile, and pray to the LORD on its behalf, for in its welfare you will find your welfare. (29:7). Today, we have the same obligation to seek the good for the communities we are called into. When those communities flourish, we flourish.
So, how can we encourage other Christians to care for the environment? Crosswalk contributor Whitney Hopler shares twelve tips for mobilizing your church to care for creation. Perhaps the most important, she writes, is to show Christians just how powerful the church can be for making change:
"The church is the only organization on earth that can successfully address a crisis with as many dimensions as the environmental crisis. The church can deal with: repentance from sin, motivation for individual action, courage and influence to change corporate behavior, and the ability to recruit and mobilize millions of people to take redemptive action to solve the problem. Since the environmental crisis is an unmatched challenge that's critically important to tackle, it should be addressed in every aspect of your church's life."
Christianity.com writer Todd Pruitt writes this about creation, "There are times when we have not dealt well with the trash we produce. Sometimes we have been downright destructive. Certain parts of the earth bear the mark of humanity's foolishness in this regard. This most certainly is bad. In fact, for stewards to treat poorly the property they are called to care for is sin. Sin has tarnished everything in God's good creation. The fall of man was so profound that it left nothing on the earth untouched. We are told that the whole creation groans under the weight of it all (Rom 8:21-22)."
As Christians, we ought to be on the front lines of creation care. If we truly believe all that the Bible says about our Earth and how "good" everything was that God made, we should be eager to be the good stewards that God has appointed us to be, until he does return to make all things new.
Are you celebrating Earth Day this year? If so, how?