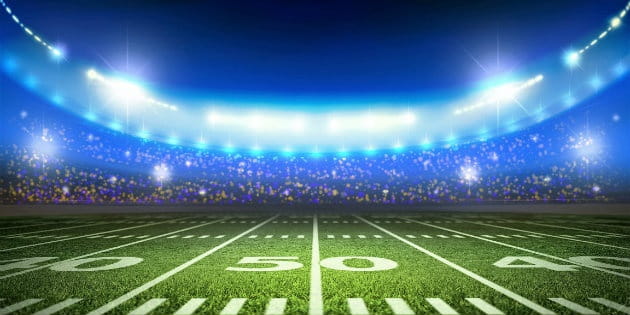 "I believe God made me for a purpose, but he also made me fast. And when I run I feel His pleasure." - Eric Liddell, Chariots of Fire
I've never been what you'd call a sports person. Growing up I always preferred a good book over a football game, and while I'm not un-athletic, my reflexes fall somewhere between "Sloth" and "Giant Clam". Still, even I'm not immune to the lure of big sports. The cheers of a crowded stadium, the rush of adrenalin you feel when scoring a goal or crossing a finish line, it's no wonder so much time and money is spent on professional sports. All this begs a question though; as Christians, shouldn't that time and money go towards feeding the poor, helping the sick, and getting people saved?
Barnabas Piper found himself confronted with this same query after a recent podcast on faith and sports. Many Christians believe our love of athletics has become an idol, and that we should separate ourselves from such an extravagant pastime. However, Piper asserts that sports themselves aren't the problem, human nature is. He writes,
"As we discussed on the podcast, sports can easily become an idol. But that does not make it an inherently bad thing. Money can be an idol. So can music; attend any concert and you will find worshippers there. Or family. Anything that we devote ourselves to can become an idol which can then become a religion – something which gives structure to our lives and determines our values. But the human ability to make idols out of anything does not make those things bad. And sports contains enormous good as a reflection of God's creative power and the unique abilities he has poured into people as athletes, coaches, strategists, broadcasters, journalists, and more."
Piper continues by saying physical games are God's gifts to mankind, and while we should certainly strive to help those in need, this does not necessarily equal their removal.
"I believe sports are a gift, a good gift, that God gave through human creativity for our enjoyment. They should be participated in at every level and in every way as such. And just like all of life, we ought to approach them with thoughtfulness, discernment, and intentionality. This is why I wanted to respond to the objections posed. I hope these answers further the thoughtfulness and expand the perspective with which we approach and participate in sports going forward."
Piper's thoughts, and the dissenting arguments, can probably be best understood by observing the Olympic Games, which just recently concluded in Rio. Many of the arguments leveled against professional sports can be seen in the Olympics: they're costly, ostentatious, time consuming, and their resources could be put to better use serving others. But the Olympics are more than just a spectacle, they are a testament to the human spirit, and their existence frequently advances the gospel in ways we'd never expect. Consider the divers who gave glory to God for their talents, or the runner who stopped to help a fallen competitor, or even Eric Liddell, a man whose passion for sports taught hundreds about Christ. Yes, professional athletics have the potential to become a spiritual idol, but they can also point the way towards Christ.
In the end, it's up to Christians to be discerning in their spiritual journeys. However, we must never forget that God also created us to be physical creatures who take joy in our abilities, and perhaps God take joy in watching them as well.
*Ryan Duncan is an Editor of Crosswalk.com
**Published 8/31/2016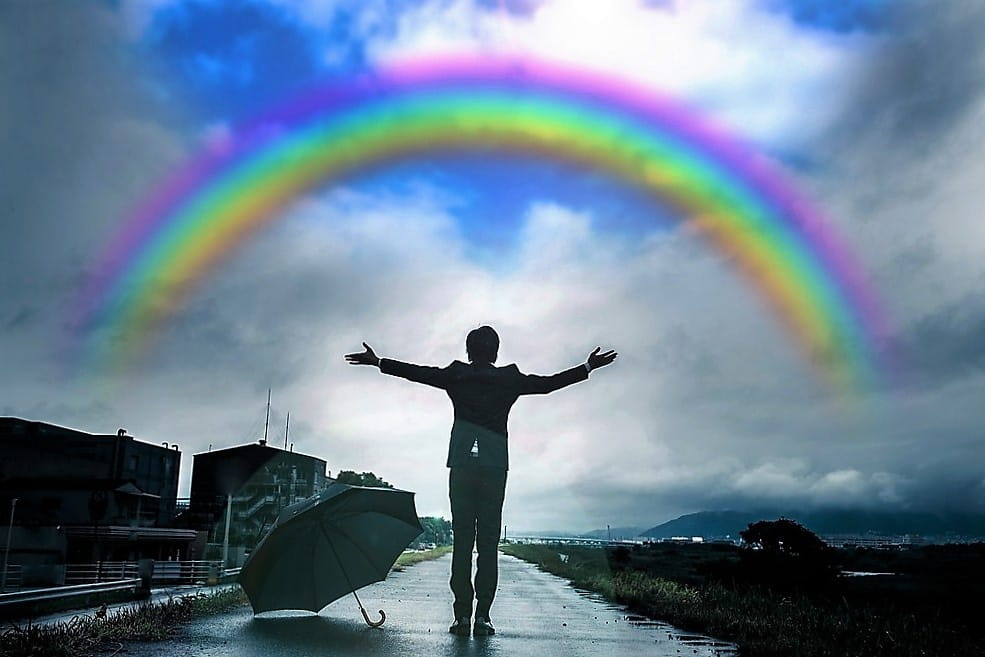 If I had to choose a favorite story in the Bible, it would probably be the tale of Shadrach, Meshach and Abednego. That story had everything; an arrogant king, an evil plot, redemption, three brave heroes willing to sacrifice everything for their faith, but most of all, it had a miracle.
"Then King Nebuchadnezzar leaped to his feet in amazement and asked his advisers, 'Weren't there three men that we tied up and threw into the fire?' They replied, 'Certainly, Your Majesty.' He said, 'Look! I see four men walking around in the fire, unbound and unharmed, and the fourth looks like a son of the gods.' Nebuchadnezzar then approached the opening of the blazing furnace and shouted, 'Shadrach, Meshach and Abednego, servants of the Most High God, come out! Come here!' So Shadrach, Meshach and Abednego came out of the fire, and the satraps, prefects, governors and royal advisers crowded around them. They saw that the fire had not harmed their bodies, nor was a hair of their heads singed; their robes were not scorched, and there was no smell of fire on them." – Daniel 3:24-28
I think all Christians wish they could one day witness a miracle. Many believe it would strengthen their faith in Christ, and admittedly, we're all a bit jealous of those who got to witness events like the parting of the Red Sea. We hear miracles are still common in places like Africa or Asia, but here in the West, these stories sound pretty dubious. However, Bethany Jenkins of The Gospel Coalition believes we have merely lost our perspective. Miracles happen every day, she argues, we've only come to accept them as ordinary occurrences.
If we want to see something extraordinary, we need only look to our neighbor,
"In other words, our God loves us through the work of our fellow image-bearers. The policeman who stops traffic to let the child safely cross the street, the grocer who stocks the aisle with fruit and vegetables, the science professor who introduces the student to the depths of the oceans—each are agents of God's providential love."
"And doctors are, too. My vision hasn't been miraculously healed, but my optometrist helps me to see. My chipped tooth didn't suddenly regrow, but my dentist fixed it. God uses men and women working in health care to help me flourish physically. So I thank them for their ordinary work—work that has brought some measure of healing to my body."
Jenkins' perspective is certainly a wise one. Too often when Christians talk of miracles, what we're really hoping for are magic tricks. We spend so much time waiting to be awed that we fail to notice the real wonders happening all around us. A miracle is when someone buys lunch for a homeless man. A miracle is when a teacher inspires a student to pursue college instead of drugs. A miracle is when parents put away the electronics and take their children camping.
God has given us the potential to be miracles in our own right. So the next time you hear of someone in need of God's help, remember these words,
"If anyone speaks, they should do so as one who speaks the very words of God. If anyone serves, they should do so with the strength God provides, so that in all things God may be praised through Jesus Christ. To him be the glory and the power for ever and ever. Amen." – 1 Peter 4:11
*Ryan Duncan is an Editor of Crosswalk.com
**Published 8/30/2016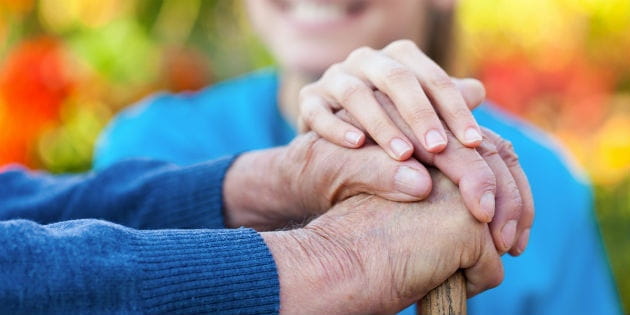 "What does God require of us?"
Kimberly Wagner asks a question many of us contemplate often in her article "You Can't Help Everyone; But You Can Help Someone" for Revive Our Hearts.
Does he require that we give money to the homeless person on the street corner? Does he require that we volunteer in the church nursery every week? Does he require that we mentor a student, make meals for our neighbors, coach the soccer team, and serve at the local food pantry? Does he require that we move overseas to love orphans?
"Where does my responsibility begin and end?" Wagner asks, and I often wonder the same thing.
When we look at the world around us, we see brokenness at every turn. We see orphans and refugees in need of love and care, we see floods leaving whole communities homeless, we see teens rebelling and running away, and it can start to feel overwhelming. Can we even make an impact, when the hurt and need seems so big and we know our own abilities are so small in comparison?
"We can't take home every lost soul we find," Wagner says. "We can't mend every broken heart and meet every desperate cry. We can't minister to all who need a healing balm, but we minister to those God entrusts to us, in what manner and for what season that He supplies the grace and opportunity."
Wagner shares a story straight from the gospel of Luke that gives us further insight into what our responsibility is as Christians. In Luke 4:25-30, we see that there were many lepers in Israel, as well as many widows and many hungry people because of the great famine. Despite all the need, only one leper was healed: Naaman the Syrian.
"Whenever I want to bring another little one home, take in a troubled teen, or take on the task of finding shelter for all the homeless in our community… I remember that even the Savior of the world didn't heal every illness or rescue every child in need," says Wagner. "There were many lepers when God sent the prophet to bring the healing message to one. Only one."
The beautiful thing about letting go of the burden to care for everyone and do everything is that it allows you to truly do things well. As much as we might want to, we cannot reach everyone and fix everything, but we can reach someone and fix something. It's no secret that we aren't superheroes with endless power and ample amounts of time and unending resources-- we are limited, but God equips us with exactly what we need for the specific work he has called us to.
When all of us focus on the things God has placed before us, even if it's just one person or one role or one opportunity, we are living like Jesus and glorifying God. There will be more hurt than we can heal, there will be more needs than we can meet, and there will be more brokenness than we can mend, but instead of letting that overwhelm us, we can let it motivate us to move. We can let the bigness of the need move us closer to the cross in surrender to the only one who can redeem and heal it all.
The weight of the whole world is not on your shoulders, but was taken on the back of our Savior to the cross where he made a way out of the darkness and into a glorious life with him. We can trust that he is at work in our world, moving and healing and showing us areas where we can be his hands and feet.
We can give him our heaviest burdens, we can lift up the names of our neighbors and our loved ones and the strangers we haven't met yet, and we can start small, right where we are, loving and serving where he has us right now.
"What is His assignment for you today?" Wagner asks. Think on that question today, and instead of trying to solve every problem you see around you, seek to meet the immediate needs before you and love the ones around you.
Publication date: August 29, 2016
Rachel Dawson is the editor of BibleStudyTools.com