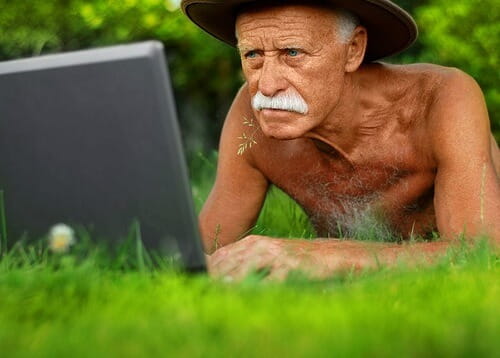 Do you know that people over 50 replace their Facebook profile photos with their pets? Why? Happy Birthday! Or is it? Do you feel discouraged and depressed with every passing year?
I've heard many older people say, "My body tells me I'm old, but my brain tells me I'm still eighteen." Do you feel older and wiser, or older and angrier? When we age, we can live the lie, "I can't!" rather than "I can!" and "I will!"
Aging is a fact of life. Bodies begin to break down. We all experience limitations. Positive faith and a willingness to bravely follow God gives you strength for the road ahead.
I am constantly amazed at the barrage of media lies promising we don't have to get older. We can juice, exercise, lift our sagging flab with plastic surgery, but we can't outrun the years!
God's plan is to renew us.
Paul promises in 2 Corinthians 4:16-18:
"For this reason we never become discouraged. Even though our physical being is gradually decaying, yet our spiritual being is renewed, refreshed day after day. And this small and temporary trouble we suffer will bring us a tremendous and eternal glory.
For we fix our attention, not on things that are seen, but on things that are unseen. What can be seen lasts only for a time, but what cannot be seen lasts forever."
My husband suffered terrible health setbacks. His doctors often warned, "You may not be able to …." He was not easily discouraged, but challenged. Roger had open-heart surgery at thirteen, and a litany of illnesses ever since. No one believed he would preach multiple services for over thirty years, travel the world teaching and training pastors and raise millions of dollars for churches and missions.
Now he is retired. Or so he thought. He doesn't have the physical strength he had even five years ago. At first, he was crestfallen on Sundays because he didn't have the stamina to preach every week.
But God surprised him. He maximized my husband's greatest gifts by allowing him to write for millions of readers and counsel people around the world online. A wise friend once encouraged him: "Roger, your greatest ministry will occur after you retire." He was right!
God has a plan for every moment of your life. So how do you stay youthful in the Lord?
· Look forward. God is not finished with you. "Be confident of this: He who began a good work in you will perfect it until the day of Jesus Christ." Philippians 1:6 ASV
· Worship often. Praise lifts your spirits and strengthens your heart.
· Remember God's blessings in your life. (My husband has uploaded 20,000 photos that rotate in a frame. We walk by them every day and are reminded of the people and experiences that have brought us joy).
· Recognize that you will suffer physical limitations, but they don't have to define you. Instead, use your own losses to empathize and comfort others.
· Increase your prayer life. Social media connects us in new and deeper ways. Pray for those who express their needs to you. Pray globally.
· Volunteer your time for ministry. Be creative. God will show you how.
· Deepen relationships with your family and friends. Don't waste those moments. You don't get them back.
You still can be young on the inside. You still can enjoy life. You can choose to grow in your faith.
Look ahead. Jesus is there. Look toward heaven. Jesus is there, too.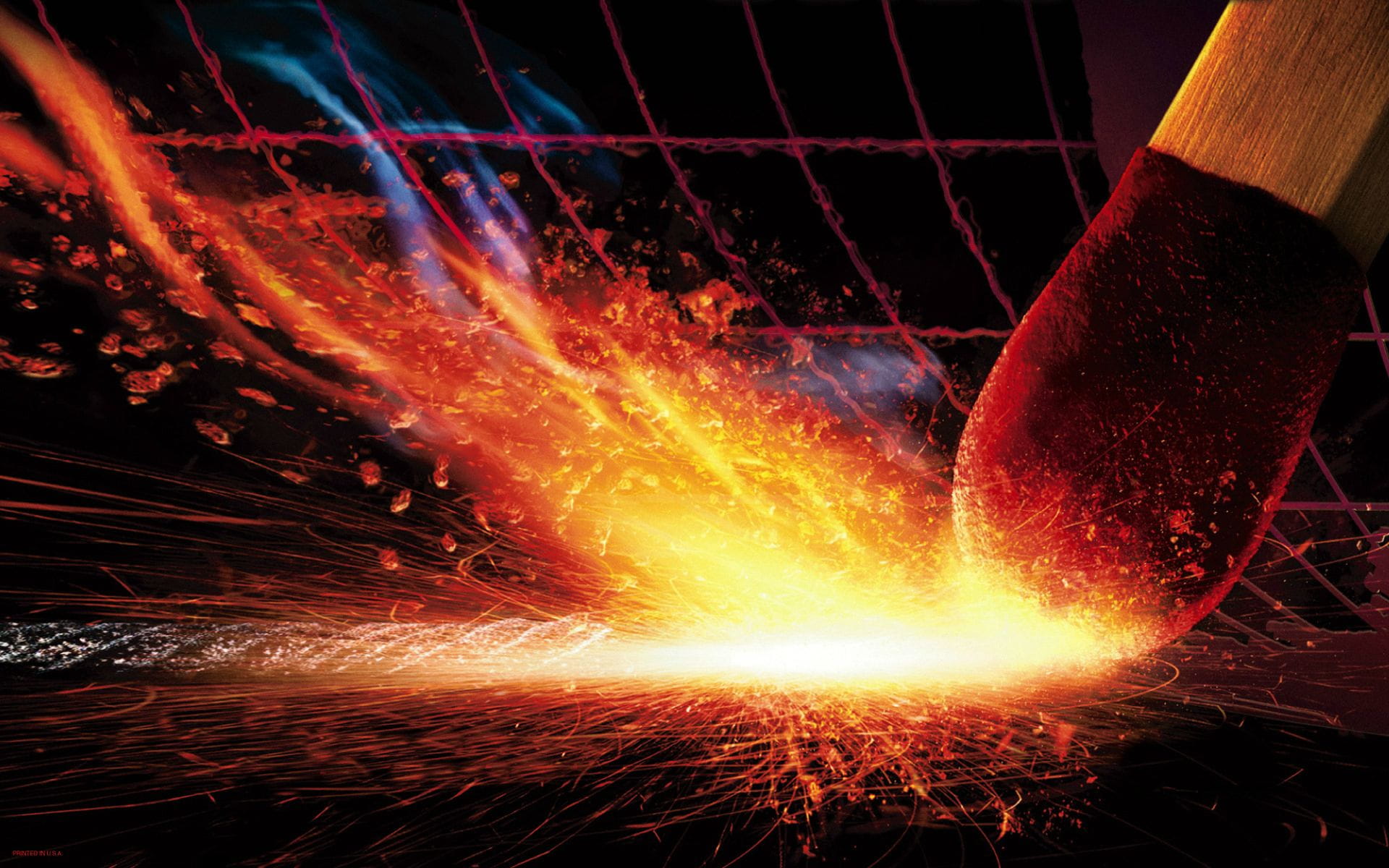 All of us are stressed. Most of us are fearful. Why?
Volatile relationships! The word "volatile" means "liable to change rapidly and unpredictably, especially for the worse." You may be sitting next to a terrorist: not the radical kind, just the dysfunctional, abusive kind! Your child may be a "holy terror," holding your happy home hostage. Your co-worker may use inflammatory words, creating a hostile work environment. You may be in a turbulent, abusive marriage. You never know when you enter your front door if you will face an emotional explosion. The Latin word "volatilis" means "to fly." Do you "fly off the handle?"
How do you identify a volatile person in a relationship?
Unpredictable behavior
Highly-charged words
Impulsive decisions
Mercurial moods
Controlling others
You can diffuse a volatile situation.
Dr. Chet Weld, marriage counselor relates: "I specialize in marriage counseling. Couples often come to me thinking the hostility they hold is irreconcilable. Of course, each partner is hurting, and they've not asked for help in such a long time that negative marriage patterns seem immovable. Fortunately, they're usually not immovable at all!"
You can diffuse the bomb and repair the damage.
Here are some guidelines to re-build trust and stability in a volatile relationship:
Do not allow yourself to feel like a victim.
Ask yourself, "What trauma is being triggered or 're-stimulated?" Take responsibility for letting the trauma be triggered.
Recognize your own inner conflict.
Own your own individual issue.
Learn new communication and other skills in order to stop old patterns.
Give up on the idea that your partner or friend can meet any unmet needs of childhood.
If there is drug or alcohol abuse, this issue needs to be solved prior to resolving relationship issues.
Admit your fears beneath your anger.
Learn to self-soothe.
Admit that your partner or friend can help with large matters such as the death of a parent, but cannot usually help with smaller, every day concerns.
Accept that you are each imperfect.
Tell each other your good intentions.
Look at the impact of your family-of-origin on your own reactions.
Avoid blame, withdrawal, resentful compliance, whining.
Avoid long explanations and justifications. Just say "ouch" or "I'm getting defensive."
Ask, "What would you like to hear right now?"
Soothe the pain rapidly – "I am sorry I hurt you."
Take turns as speaker or listener. Ask each other questions. Postpone persuasion.
Dialogue must replace the four horsemen that lead to relational suicide.
Spend more time on solvable problems than on perpetual ones.
Talk about each other's dreams.
Dr. Weld encourages healthy dialogue.
"Here are good some good topics of discussion to help you talk to your fiery friend or spouse in "normal tones" about understanding them and resolving conflict. Of course, it's important for each of you to take turns listening and talking. Sometimes 10-20 minutes apiece – without interruption – is what's required."
What do you feel about this issue?
What do you believe about it?
What's the story behind it?
Can you relate to the other person's background in some way?
What do you need, as illustrated by this issue?
Tell me why this is so important to you?
What would be your ideal dream?
Is there a fear in not having the dream?
Is there a deeper purpose or goal inside of either of you?
Draw two concentric circles. What are the issues you can't give up? Write these down in middle. Outside circle: What you're flexible about.
Recommended reading:
The Dance of Anger, by Harriet Lerner
The Seven Principles for Making Marriage Work, by John M. Gottman and Nan Silver
Boundaries in Marriage, by Henry Cloud, John Townsend, John Sims Townsend
Also included: Dr. Ellyn Bader, Dr. Julie Gottman's research at the Milton Erickson Conference, April 2, 2011.
Some people never get to hear their Dad's last words. By God's miracle, I glimpsed a window into his soul. What he said will change you.
My Daddy is a survivor. Strokes, heart attacks, brain aneurysm, seizures. My father, Ralph Tacker, has suffered them all! He was supposed to die in his fifties because the doctors thought his artificial heart valve wouldn't last. Today he is 86 ½. Two weeks ago, Dad couldn't talk. He suffered a head trauma and could only gesture and growl. Miraculously, he was completely articulate this morning.
I got to ask him so many questions I'd longed to know. If your father is gone (or even if he isn't), what would you ask him?
Here is our conversation.
Julie: What was the first thing you thought of, when you saw my little red face after I was born?
Poppa: How beautiful you were. How healthy and perfect. We were so relieved.
Julie: Why did you name me Julie Gail?
Poppa: Julie means youthful, beautiful or vivacious. I was thinking about how happy I was and about how busy you'd be. I could tell you were going to be a handful. You squirmed a lot. I also named you Julie because you were born in July.
Cutie (my Mom): You cried for three months. You had one big long case of diaper rash.
Julie: What was one of the most vivid memories we shared?
Poppa: I took you to see a terrible tornado. It was an F5. We lived on a hill at the time and we could see for miles. I stood there, alone with you. First of all, I wanted to be safe, so I thought if I could see if the funnel was coming toward us, we could escape. But since it was turning the other direction, I sat you in my lap and we watched it together. It was huge and amazing.
Julie: I found out later that the storm was so huge, it was chosen as a photo for National Geographic.
Julie: What did you think when my little sister Kathy was born?
Poppa: I thought she was so cute. Her name means pure and faithful. (We looked it up). I was so excited! You looked after your baby sister. You would hold her and didn't want to let go.
Julie: Were you glad you had two girls?
Poppa: I wouldn't have it any other way.
Julie: Why did you enjoy having daughters?
Poppa: Well, first of all, we had two separate little beds and you would both watch each other sleep. You really enjoyed doing the same things. You didn't fight for a long time.
Julie: But when we did, it well, it got ugly.
Poppa: Yep.
Julie: What was one of the favorite activities you loved to do with Kathy and me?
Poppa: I used to love to take my girls fishing.
Julie: Did we like to go?
Poppa: Sort of. I remember I'd take you to the lake early in the morning and we'd go down to buy worms. You both hated that. We jumped into my pontoon barge. I bought the barge because you were both too impatient to sit still in a fishing boat.
Julie: How would you describe me as a little girl?
Poppa: I loved you so much. You were lovely, mischievous. Kathy was darling, and talkative!
Julie: Why kind of trouble would we get in?
Poppa: I remember one night Becky and Vicky Palmer brought out the worst in you both. I spanked you one Sunday night before they came over to warn you to behave. The four of you wrecked the house and caused a ruckuss. We couldn't even have a nice dinner. I think I remember that story because you wrote about it in your book.
Julie: What else do you remember about our childhood?
Poppa: You were both good students. You loved to read. I took a picture of you lying on your bed. You were sleeping in your underwear and you were covered in storybooks.
Julie: What did you read to Kathy and me?
Poppa: I read you "More Little Visits with God" and fairy tales. Kathy liked Cinderella. You liked Donald Duck.
Julie: Do you remember any special activities that we did?
Poppa: You both were always singing and dancing, playing the piano. I gave you classes to be musical and to know how to have good manners.
Cutie: I made them walk around with books on their heads so they would learn to stand up straight.
Poppa: I loved so much watching you girls enjoy drama and music. You both were so very smart and had such good grades. You both went to graduate school. I always thought I wanted you to prepare for later in life.
Julie: What was most important to you as a Dad?
Poppa: I wanted to lead you to a saving knowledge of Jesus Christ. If you have two daughters, or five boys, the main thing is that all of your children come to know Jesus. It's that simple.
Julie: What was the favorite trip we took as a family?
Poppa: Our Mexico trip to Acapulco. We watched the divers jump off the cliff and I danced with you all evening. I remember you almost drowned in the ocean. You were sick for a month after that.
Poppa: Taking you girls on a trip was exhausting. You were thirteen. You wanted a bikini. Kathy always asked lots of questions. Lots and lots of questions.
Julie: When did you meet Cutie? (my Mother's nickname).
Julie: When did you know you were in love with her?
Poppa: The minute I saw her.
Julie: Mom, when did you know you were in love with him?
Cutie: I was working in the drug store making sodas. Ralph (my Dad) was working and going to school and he was working at a steel company during the day. He'd order a chocolate soda, and he was filthy dirty.
Poppa: I was a mess.
Cutie: I liked him even if he was dirty. He was trying to earn some money. I was proud of him for being such a hard worker. I had to walk to and from work, because my Mom and Dad couldn't make enough money for us.
Julie: What do you love about Cutie, my Mom?
Poppa: Cutie and I and the Lord are woven together. It's a triangle. She's beautiful. I always wanted to take good care of her.
Julie: Where did you go on your honeymoon?
Poppa: Not far. A lake nearby. We went fishing a few days after we were married. Our honeymoon was the day after we were married.
Poppa: What are the qualities you love about her?
Poppa: Her qualities? Endurance! She's got a tiger by the tail and took advantage of it. She tells me she loves me, all day long. When it's just us, we kiss all of the time! She stood by my side in my business. I always felt supported. There's a line in a song, "And He walks with me and talks with me and He tells me I am His own. And the joy we share as we tarry there, none other has ever known." That's us.
Julie: How do you have a good marriage?
Poppa: You have to work at it all of the time, you have to be best friends and help each other. We are at a point in our lives when our health is not good. Now, Cutie's memory is so short, she can't remember from one minute to the next. I try to help her in that. I always answer her questions, no matter how many times she asks. We sort of have a common love. It works both ways. She helps me feel like a champion. Always has.
Julie: What the best Father's day you ever had?
Poppa: The day we had all of the kids and grandkids and great grandkids together in one place. I could see them all around me. I love looking at their pictures when I get up in the morning.
Julie: What prayers do you pray for your family?
Poppa: I pray for they will be well and healthy. I pray and thank God for them and all the blessings He brings in their lives. I feel so fortunate because all of my family, all of them, love God except the great grandbabies that are still too young to know how to trust Jesus yet. I can't wait for that.
Julie: What were your favorite hobbies?
Poppa: I have always been an artist. I liked to paint and draw. I liked to be a potter. I liked to hunt and fish. I loved to travel. I liked to write poetry. I wrote lots of poems.
Julie: Who were your best friends?
Poppa: I've had a lot of friends in my life. I got a lease on three different lakes. I'd take my friends I loved and we'd fish together. My favorite fishing buddies were Steele and Ben and Emily, my grandkids.
Ben, my youngest grandson, caught the biggest fish. We went to Briitish Columbia. Cutie caught a fifty-pound salmon. It was huge. That fish hit her line and she rared back, started reeling it in, and that fish never had a chance. Two other ladies who worked at the fishing lodge said, "Who's fish is the little one?" My grandson Ben said, "Since when is a 25-pound fish and small fish? He was upset.
Julie: What about when you met our husbands, Roger and Bud? What did you think?
Poppa: We liked them. They had our taste in good men. We also thought our girls were pretty smart. They knew how to choose a good man.
Julie: We just looked for a guy like you.
Julie: What lessons did you always want us to know about God and money?
Poppa: Don't overextend. Don't go into debt.
When it comes to money, it all belongs to God. It must always be used for his glory. He expects you to work really hard. I always tithed. I was amazed he gave us enough even when we had nothing. He sent me to a wonderful man to help me invest my money. God blessed our money in so many ways! I could pay for your education and all of our grandkid's education. We loved supporting Roger's ministry. (My husband Roger is a pastor). We helped missionaries.
Julie: I admired how you took care of the pastors you had.
Poppa: I always loved my pastors. I wanted always be their friend. I tried to be sure my pastor got what he needed. When people hurt him, I would always let him know I was on his side no matter what.
Julie: What would you say about how to treat people?
Poppa: At every opportunity I had, I witnessed to them about Jesus. I did that all the time, no matter who they were.
Julie: What was your biggest joy in your Christian life?
Poppa: My biggest joy was working for the Baptist Radio and Television commission as a volunteer missionary. I would go out and locate a site where there was a television station and make a deal with the station managers to put our broadcast on their stations. Some of those stations were amazing. Especially the one I found in San Francisco. There weren't many churches there at that time.
I loved setting up concert trips for the Singing Churchmen. We went to China, to Shanghai, Beijing. It was right after Chairman Mao died. Our choir was made up of music ministers. We went to places where no Christian group had been able to come before and the Chinese people would sob and sob the while we worshipped. They didn't always understand the words, but they felt the presence of God and came to know Him.
We went to a government building where Communist leaders worked. They hated Americans. When the men sang, the government officials loved it. There might just be five men, walking down the hall, singing a song about Jesus. Chinese people came from everywhere. The choir sang "Jesus loves me" in the streets and the little children gathered around from everywhere in their green uniforms.
Julie: Isn't it true that your mission tour to China was one of the first attempts to establish relations with the Western World?
Poppa: I know. I loved it.
Julie: How did you feel when you had your first grandchild?
Poppa: You are glad and sad you don't get to be with them all of the time. But we were so proud. I liked being a grandpa.
Julie: When people think of you what do you want them to say?
Poppa: "He was a good man."
Cutie: Ralph is a man of integrity, a man of his word.
Julie: One last question:
What have you learned about getting older? You've been sick a lot. Has suffering made you stronger?
Ralph: It's just part of life.
Cutie: He's been gentle and patient. He's just kept going. I've very proud of him.
Poppa: Well, I'm 86. I'm older than I thought I'd ever get. And I'm ready to go be with Jesus in heaven.
Julie: How would you describe heaven?
Poppa: I just want to be with Jesus. I don't care what it's like. I just want to be there.