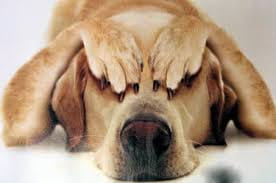 Bill was an angry man, abusive and poised to be a poisonous powder keg. His paranoia and psychotic rage caused him to force a pistol into his wife's mouth, threatening to blow her brain out. As Carol raced to safety, she called my pastor-husband Roger. Carol, a pro golfer and a committed Christian, had made a generous donation to our building fund. Bill, her unbelieving husband, exploded with rage when he discovered the check stub made out to the church.
The paranoid schizophrenic scratched out a hit list with twelve names on it. Roger was #3 on the list. For two months, undercover policemen sat in the congregation and my hubby sweated through his vest while he preached four services, looking over his shoulder and shaking in his boots. One spring morning before dawn, the madman went on his spree. He jumped into his Dodge Ram, packed up his pistols, rifles and four hundred rounds of ammunition. Then he careened down I-10 to a nearby town and shot the first family on the list. Those of us on the "Tucson" list were next. The police cornered him on the highway after a high-speed chase and Bill shot himself in the head before they arrested him. I grieve for him. I really do. But I have to admit, I don't miss looking at those cops in the service, or the stake-out on our cul-de-sac.
Roger preached in his bullet-proof vest 40 times. Armed undercover cops scanned the congregation for suspicious onlookers. I don't know why my husband came under attack so often. Perhaps Tucson, our home, was still part of the Wild West. We pastored our beloved congregation for 30 years. God was great and glorious. Satan was always busy.
One spring Sunday morning, Roger and I prepared to preach a team sermon on "When Fears Come True" from the book of Job. This time, the threat was sent to me. Now I had to wear the Kevlar. Surprisingly, I wasn't afraid. I felt God's power and anointing all morning.
Churches are filled with hurting people. Even crazy ones. Vets with PTSD, convicted felons trying to forge a new life, psychotic patients who need acceptance. Abused wives and recovering alcoholics sat in our pews. I even led a contract killer to Christ. What a colorful congregation!
My missionary friends daily face the horrors of ISIS threats, poverty and starvation every day. I chat with them on Facebook, or pray with them on my iPhone. Though I have had my share of cares, I know nothing of the dread they feel.
We all quiver and shake with anxiety occasionally. Worry contaminates our faith and destroys our joy. So how do we conquer our fears? Let me suggest four ways God can bring your peace and confidence.
1. Every time fears come to your mind, defy them in prayer. Pray without ceasing. A few paltry prayers won't be enough. Pray honestly and candidly. Put words to your fear. Jesus agonized in the Garden of Gethsemane. When Jesus prayed, "Lord, take this cup away from me." He prayed specifically about His fear. This is an important step.
2. Remember a time when God protected you in the past. How did young David face gargantuan Goliath with such confidence? Each trial, each obstacle David faced increased his faith. He experienced God's protection shepherding his sheep. Ferocious lions and bears threatened his little lambs. He felled them with a slingshot and a stone. So the skinny, smelly shepherd assured King Saul he could handle the bully. David learned to trust God with his fears. Goliath was not a giant to David. He was just an "uncircumcised Philistine." "The Lord who delivered me from the paw of the lion and the paw of the bear will deliver me from the hand of this Philistine" (1 Samuel 17:37). David faced the enormous thug because he had faced the lion. Every circumstance in life can build your faith.
3. Satan is the author of fear and must be resisted. Paul pens this promise to Timothy in 2 Timothy 1:7: "For God has not given us a spirit of fear, but of power and of love and of a sound mind" (NKJV). A spirit of fearfulness and timidity does not come from God. Satan deceives, intimidates and accuses. He deals in lies, shadows and suspicion. We must actively drive out fear by recognizing his tactics and claiming God's promise. Rebuke spirits of fear. "There is no fear in love. But perfect love drives out fear…The one who fears is not made perfect in love." I John 4:18 KJV
4. Fear can only be replaced by faith. We need to understand that faith is not something that we can produce in ourselves. Faith is a gift: "For by grace you have been saved through faith. And this is not your own doing; it is the gift of God, not a result of works, so that no one may boast." Ephesians 2:8-9. KJV The Christian's faith is a confident assurance in a God who loves us, who knows our thoughts and cares about our deepest needs.

Too often we quake in our boots over fears-real or imagined. You can't talk yourself out of being afraid. Picture God, shining and strong. Picture yourself, safe in His arms. Don't let the past cripple you or the future frighten you. Experience God's peace and protection today.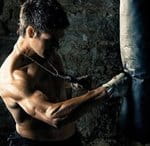 Do you pack a prayer punch? Can you really change God's mind? When do you go to the mat and contend for the victory? Should you ever face plant, belly-down, call the match and take your lumps? Or do you stick out your chest, put up your dukes and war to win?
Paul juxtaposes two prayer principles in Ephesians 6:13 and 18.
"Take up the whole armor of God…praying always…" NIV
Brie, my chronically ill daughter, penned this Facebook post yesterday:
"Today is an 'I can too do this' kinda day! I started with a breathing treatment, mega-steroid dose, Tamiflu, and GI slider to keep my ulcers from bleeding. Next up, an anti-inflammatory IM shot 2" deep in my thigh. Now I have four needles in my tummy pumping in my IGG, which feels like fire going in."
Brie has fought pneumonia, lung disease and cancer. I wake up and wonder. Will she make it through this day?
Jessie, my first baby, suffered and suffocated for nine months with lung disease and congestive heart failure. Early every morning I awakened in a cold sweat, raced to her crib, and placed my cheek near her tiny nostrils to see if she was still breathing. Every time I see my Brie I re-live Jessie's battle. Why, God? Where's the healing power?
A prayer warrior I love reminded me of the words of Oswald Chambers:
"Always make a distinction between God's perfect will and His permissive will, which He uses to accomplish His Divine purpose for our lives. God's perfect will is unchangeable. It is with His permissive will, or the various things that He allows into our lives, that we must wrestle before Him. It is our reaction to these things allowed by His permissive will that enables us to come to the point of seeing His perfect will for us."
Jacob battled with the Angel of the Lord. "I will not let you go until you bless me…" (Genesis 32:26). Shifty Jacob limped away from his wrestling match. But that day the cheat became a prince. Wrestling in prayer forever changed him. Job, scraping the pus off his sores on the trash heap, took a long time to discover where the real battle was being fought. Finally he emerged victorious. (Job 42: 4-6). Abraham bargained with God to save Sodom. God changed His mind. (Genesis 18:16-33). Moses's impassioned plea prevented the annihilation of God's people on Mount Sinai. Jehovah relented. (Exodus 32:11-14).
There is a time to wrestle with God, according to Chambers. Don't strong-arm the Almighty and demand that He do your bidding. You'll face plant on the mat and lose the bout. Get rid of the flab. Worldliness, complaining, apathy, hidden sin and doubt will make you Devil fodder. One headlock and you are down for the count.
Get in shape. Train. Carbo-load with God's Word. Pray from heaven down to earth. Know your Mighty Warrior so well, you recognize His voice and hear His heart. His adrenaline pumps through your veins.
Know your opponent. Satan is a heavyweight, but Christ is mighty in you. Pray like the champion you are.
Chambers wisely concludes:
"God's permissive will is the testing He uses to reveal His true sons and daughters. We should not be spineless and automatically say, "Yes, it is the Lord's will." We don't have to fight or wrestle with God, but we must wrestle before God with things."
Beware of lazily giving up. Instead, put up a glorious fight and you will find yourself empowered with God's strength.
Excerpts from My Utmost for His Highest, by Oswald Chambers. http://utmost.org/wrestling-before-god/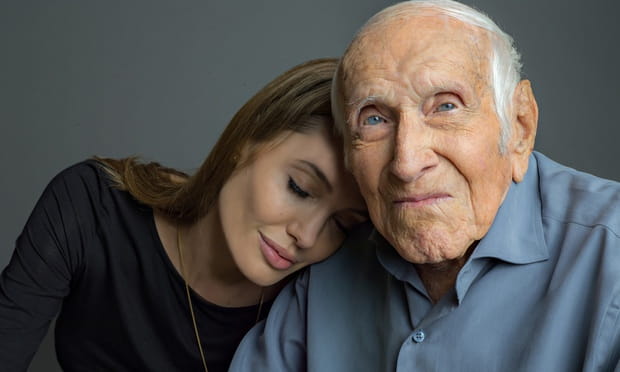 Angelina Jolie's Unbroken hits the theaters December 25th. Louie Zamperini will be a household name. This gripping tale of triumph, terror, tragedy and miraculous deliverance will inspire and thrill audiences.
Paul the Apostle, won't receive an Oscar this year. Larry King won't interview him (although Larry might have been alive for a couple of centuries…we'll never know what's under those suspenders!) However, Paul's story is better.
Young Zamperini first made a name for himself as an Olympic runner. Big stuff.
Paul was a big name in his day. He was a mega-preacher, and a cocky one at that. Paul was a shark of a lawyer and a Jewish activist. No flies on this guy:
"4-6 I have such confidence… if any one thinks he can compare, I can assure him I have more. I was born a true Jew, a member of the Benjamin tribe. As far as keeping the Law is concerned I was a devout Pharisee, and you can judge my enthusiasm for the Jewish faith by my active persecution of the Church. I don't think anyone could have found fault with me following the Law." Philippians 3:4-6 Phillips
Circumstances got ugly for Paul, just like Louie. During WWII, Zamperini's Green Hornet crashed into the Pacific Ocean near the Palmyra Atoll, killing the entire crew save Phil, Louie, and Mac, the crew's tail gunner. Phil, Louie and Mac were lost at sea 47 days, fending off sharks, storms and starvation. A nearly-dead Zamperini was rescued by the Japs, nursed by to health in a filthy prison camp only to undergo unimaginable torture at the hands of his captors.
Paul's sufferings made Louie's pale in comparison .
"I have been in prison, severely flogged…exposed to death again and again. 24 Five times I received from the Jews the forty lashes minus one. 25 Three times I was beaten with rods, once I was almost stoned to death, three times I was shipwrecked....I have been in danger from rivers, in danger from bandits, in danger from my fellow Jews, in danger from Gentiles; in danger in the city, in danger in the country, in danger at sea; and in danger from false believers. 27 I have often gone without sleep, have known hunger and thirst; I have been cold and naked." 2 Corinthians 11:23-27 NIV
Unbroken star Louie Zamperini's life miraculously changed when he received Christ during a Billy Graham crusade. Louie saved his marriage, quit drinking, and found his terrifying flashbacks diminishing. The new convert boldly spoke of Christ's transforming power and forgiveness.
Paul's unbroken life was the most gripping testimony in the New Testament.
7 For the Spirit God gave us does not make us timid, but gives us power, love and self-discipline. 8 So do not be ashamed of the testimony about our Lord or of me his prisoner. Rather, join with me in suffering for the gospel, by the power of God. 2 Timothy 1:7 NIV
Louie Zamperini's life will be immortalized on film and paper. Paul did not have the luxury of YouTube or MGM, but he had the single greatest impact on the growth of Christianity the world has ever seen.
And crusty old Paul will greet us in heaven with these words:
"7 I have fought the good fight, I have finished the race, I have kept the faith. 8 Now there is in store for me the crown of righteousness, which the Lord, the righteous Judge, will award to me on that day—and not only to me, but also to all who have longed for his appearing." 2 Timothy 4:7-8 NIV
Now that's an UNBROKEN life!
Content for Unbroken adapted from: Unbroken: A World War II Story of Survival, Resilience, and Redemption Summary and Study Guide by Laura Hillenbrand.
http://www.bookrags.com/studyguide-unbroken/#gsc.tab=0