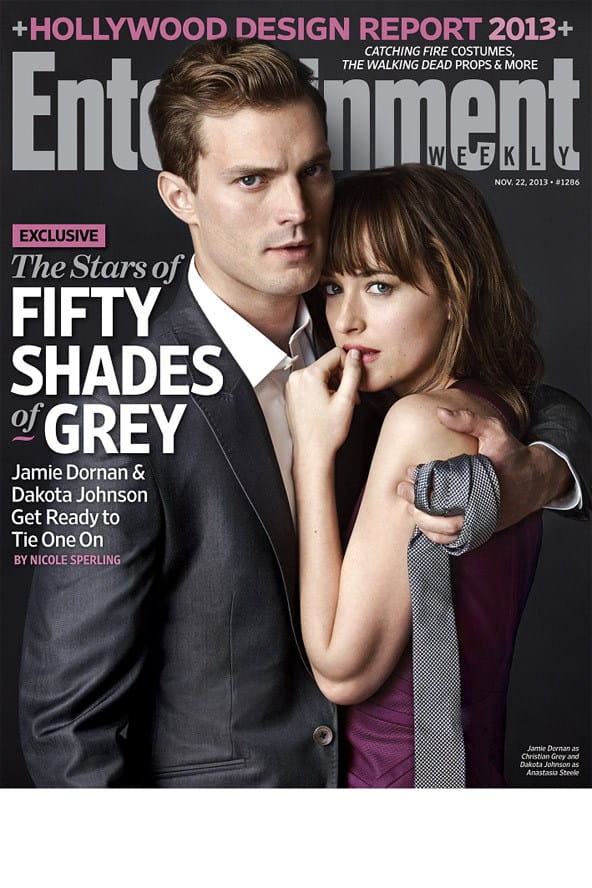 Can one book/movie like Fifty Shades of Grey set us back decades by degrading women and advocating masochism and bondage? Debbie Holloway of Crosswalk writes:
"It takes very little research to realize that this glorified erotica is little more than a treatise on misogyny, manipulation, and abuse masquerading as a romance."
Here are just a few instances of cruel and inhuman punishment of women:
A Muslim man in Iran cut off his 7-year-old daughter's head because he suspected she had been raped by her uncle?
Over 90 percent of Pakistani wives, for instance, have been struck, beaten, or abused sexually for offenses like cooking an unsatisfactory meal or failing to give birth to a male child?
In Iran the legal age for marriage is nine years old, and in an Afghan refugee camp virtually all the girls over second grade were married?
Women who are raped in Muslim countries often end up being punished while the rapist gets off free?
All a man has to do to divorce his wife is say, "I divorce you" three times – and then she is a single woman without support and without her children, who are usually taken by the father?
In many countries (primarily Muslim nations in Africa), one powerful and gruesome cultural manifestation of the devaluation of women is female genital mutilation (FGM).
The National Research Center on Domestic Violence says that:
Nearly 60 percent of all young women have experienced abuse:
29 percent of women surveyed said they'd been in an abusive relationship.
62 percent of those women have been hit, shoved, or slapped.
33 percent have been choked or strangled.
11 percent of those who say their partner is currently abusive predict he "will seriously hurt or kill me."
Another 30 percent of all women polled said they'd never been in an abusive relationship but then reported experiencing abusive behavior.
23 percent of those women said they'd suffered physical violence, such as being slapped or punched.
94 percent cited emotional abuse. "Emotional abuse almost always escalates to physical violence," says Diane Lass, Ph.D., a clinical psychologist at the Family Justice Center in San Diego.
The cycle of abuse and control is often hidden. Ordinary people in developed countries also fall into destructive relational patterns. Jesus gave us a powerful plan in Matthew 5:4: Blessed are they who mourn, for they shall be comforted." Matthew 5:5: "Blessed are the meek for they shall inherit the earth."
Here's the question: Why do women allow themselves to be victimized by abusive men? The pattern can be reversed, of course. However, to help us see the damaging pattern of abuse and fear, let's look at the common example of a passive wife and a bullying husband.
Many women are "pleasers."
A pleaser has certain weaknesses. Do you fit this pattern? Pleasers always have the misguided belief that they can keep everyone happy. Female pleasers usually feel inferior to men, or at least have as strong need to be "good girls" so men will approve of them. These women learned to be pleasers when they were little girls. Pleasers sometimes come from unhappy homes where fathers gave them very little attention, support, or love. Pleasers are willing to settle for small favors.
And that brings us to perhaps the key characteristic in almost all pleasers: low self-esteem.
What are the telltale signs of a male controller? If you are a woman and you believe you're you are being abused by your husband, look for these telltale signs:
Abusers have low self esteem. An abusive spouse often blames circumstances for his problems and does not assume personal responsibility for his actions. He is pathologically jealous, and often exhibits a dual personality. He has severe stress reactions, during which he uses drinking and wife-battering to cope. He frequently uses sex as an act of aggression to enhance his self-esteem in view of waning virility. The abusive husband demonstrates unpredictable behavior, belittles his partner, rages with uncontrolled anger and later often asks for a second chance.
Abusive husbands are chameleons. They say they will change and will not hit again. They play on their wives' guilt (If you loved me, you would….) They are closed-minded and believe their way is the only way. Outwardly, the abuser may seem charming, gregarious and even gentle to family members. But beneath the surface they dislike women and believe that "a woman's place is in the home and that men have the right to control women." They often witnessed abuse in their home growing up, and frequently abuse their children as well.
The relationship between a pleaser and a controller is a toxic one. The cycle of abuse in a relationship is deadly. Often partners need to separate and deal with their individual issues, both emotional and spiritual, before they can reunite and have a healthy home.
Controllers are miserable, and make those around them miserable. Control is the antithesis of meekness. What does Jesus say about manipulative control?
Matthew 5:5 states "Blessed are the meek, for they shall inherit the earth." NIV
Meekness has absolutely nothing to do with weakness. Meekness has everything to do with the power that's available to the one who has a controlled spirit. The Greek word praus is so rich in meaning, one English word doesn't capture the concept.
Who is a prause person? A meek person is like a domesticated stallion. This incredibly strong, spirited, untamed steed is worthless to humans. But take that horse and break him, saddle him up and ride him, then he is prause, an enormously powerful animal under the control of his master.
God loves to take us and train us to be powerfully harnessed to do His bidding. When we are yoked to Christ, we come under His control, guidance, and pacing. We will be submissive, and repent of our sinful, exploitive behaviors.
"Blessed are the meek, for they shall inherit the earth."
But what about the pleaser, the victim who just takes mistreatment and continues to suffer?
In her book Stopping Wife Abuse, Jennifer Baker Felming says the following attitudes are positive and useful. God's Word tells us we are loved and valued by Him, but the abused wife often believes lies and is deceived by Satan.
Here are some truths to bring emotional healing to the battered wife. She is not to blame for being beaten and abused. She is not the cause of another's behavior. She should not like or want the abuse. She does not, I repeat, does not have to take it. She is a worthy woman, precious to God, and deserves to be treated with respect. She does have Divine power to take charge of her life. She can use that power and the grace of God to take care of herself, to decide what is best for her and her children, and can make changes in her life. She is never alone. Jesus promised not to leave her or forsake her.
Jesus coupled the "meekness" beatitude with the "mourning" one.
Matthew 5:4: "Blessed are they who mourn, for they shall be comforted." NIV
At some point, the abused person has to forgive the cruel abuser. The second beatitude is Jesus' model for forgiveness. He mourned the hurt He had experienced. Hear His painful cry in the Garden. First, Jesus mourned and received comfort: Matthew 26:37-38: "He took Peter and the two sons of Zebedee along with him, and he began to be sorrowful and troubled. Then he said to them, 'My soul is overwhelmed with sorrow to the point of death.'"
If you have been abused, you need comfort. You need to express your hurt to God and trusted friends. And you need counseling. Abuse is an injury that doesn't disappear overnight. Take time to get healed.
Jesus was able to mourn His hurt. Second, He understood the truth of what was happening. Luke 23:34: "Father, forgive them, for they do not know what they are doing." Often we are the victims of people who just "don't know what they are doing." That does not mean that they are not responsible for their actions. However, the abuser is obviously deeply troubled and wounded. No one in his right mind would ruin wife or child's life by a conscious choice if he had any sense whatsoever. Often abusers are simply acting out their own pain and rejection—and sin.
Remember, hurting people hurt people. While this in no way excuses them for their sin, at least it helps us put in perspective that those who exploit others are often sick—mentally, emotionally, and sinfully.
Third, Jesus forgave those who were murdering Him: Luke 23:34: "Father, forgive them, for they do not know what they are doing." He looked at the soldiers nailing His hands and feet and forgave them. Notice all three steps are important; and the order is important. We must mourn our hurts, understand the truth and forgive our offender. While these three steps often occur in a linear fashion, they more often occur concurrently until final healing is accomplished.
Finally, victims, by a choice of your will, forgive your abuser. This will not be as hard if you have successfully completed the first two steps mentioned above. Forgiving is a process which may take months or years to properly mourn the loss and be comforted until the pain no longer hurts. It may take a long time to sort out the issues; but the day will come. You will finally be free from the clutches of your brutal oppressor.
Both of my daughters have been abused-one by a violent husband and one raped by a stranger. Neither admitted to the horrific experiences until years later.
Stop the madness. If you are controlling and abusive, repent and surrender to God. Become "meek" so God can transform you.
If you are a victim, mourn your hurt. Reveal your secret to trusted friends, family and counselors. Receive the comfort, counseling and healing God longs to give you. Begin the difficult process of choosing to forgive those who have stepped on your life, crossed your boundaries and brutalized your self-esteem.
Jesus spoke these two verses for a reason. They can heal your heart and change your life!
SOURCES:
Debbie Holloway: Four Reasons We're Not Reviewing Fifty Shades of Grey, 2015.
Phyllis Chesler, The Death of Feminism: What's Next in the Struggle for Women's Freedom, 2005, pp.11-12.
Ayaan Hirsi Ali, Infidel, Pp. 31-3.
Amnesty International, "Media briefing: Violence against women in Pakistan," April 17,2002, http://web.amnesty.org/ai.nsf
Lisa Beyer, "The Women of Islam," Time , November 25, 2001; Andrew Bushell, "ChildMarriage in Afghanistan and Pakistan," America, March 11, 2002, p. 12.5
Sisters in Islam, "Rape, Zina, and Incest," April 6, 2000, A Classic Manual of Islamic Sacred Law , translated by Nuh Ha Mim Keller. Amana Publications, 1999, n3.2;m11.10 (1).
Vie, John Kie. When Home is Where the Hurt Is. Cleveland, Tennessee: Family Ministries, pp. 61-63.
Felming, Jennifer Baker. Stopping Wife Abuse. New York: Anchor Books, Doubleday, 1979, p. 65.
Barrier, Roger. Three Pleas to Heal Sexual Abuse. http://www.preachitteachit.org/articles-blogs/ask-roger/post/archive/2013/january/article/3-pleas-to-heal-sexual-abuse/
Ferguson, David. Intimate Encounters. Austin, Texas: Intimacy Press, 1997, pp. 29-37.
Title from Dr. Kevin Leman's Best-Seller: The Pleasers: Women Who Can't Say No and the Men Who Control Them. Grand Rapids, Michigan: Revell Publishing, 2006.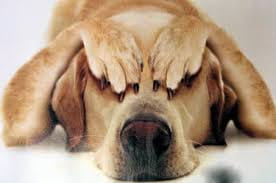 Bill was an angry man, abusive and poised to be a poisonous powder keg. His paranoia and psychotic rage caused him to force a pistol into his wife's mouth, threatening to blow her brain out. As Carol raced to safety, she called my pastor-husband Roger. Carol, a pro golfer and a committed Christian, had made a generous donation to our building fund. Bill, her unbelieving husband, exploded with rage when he discovered the check stub made out to the church.
The paranoid schizophrenic scratched out a hit list with twelve names on it. Roger was #3 on the list. For two months, undercover policemen sat in the congregation and my hubby sweated through his vest while he preached four services, looking over his shoulder and shaking in his boots. One spring morning before dawn, the madman went on his spree. He jumped into his Dodge Ram, packed up his pistols, rifles and four hundred rounds of ammunition. Then he careened down I-10 to a nearby town and shot the first family on the list. Those of us on the "Tucson" list were next. The police cornered him on the highway after a high-speed chase and Bill shot himself in the head before they arrested him. I grieve for him. I really do. But I have to admit, I don't miss looking at those cops in the service, or the stake-out on our cul-de-sac.
Roger preached in his bullet-proof vest 40 times. Armed undercover cops scanned the congregation for suspicious onlookers. I don't know why my husband came under attack so often. Perhaps Tucson, our home, was still part of the Wild West. We pastored our beloved congregation for 30 years. God was great and glorious. Satan was always busy.
One spring Sunday morning, Roger and I prepared to preach a team sermon on "When Fears Come True" from the book of Job. This time, the threat was sent to me. Now I had to wear the Kevlar. Surprisingly, I wasn't afraid. I felt God's power and anointing all morning.
Churches are filled with hurting people. Even crazy ones. Vets with PTSD, convicted felons trying to forge a new life, psychotic patients who need acceptance. Abused wives and recovering alcoholics sat in our pews. I even led a contract killer to Christ. What a colorful congregation!
My missionary friends daily face the horrors of ISIS threats, poverty and starvation every day. I chat with them on Facebook, or pray with them on my iPhone. Though I have had my share of cares, I know nothing of the dread they feel.
We all quiver and shake with anxiety occasionally. Worry contaminates our faith and destroys our joy. So how do we conquer our fears? Let me suggest four ways God can bring your peace and confidence.
1. Every time fears come to your mind, defy them in prayer. Pray without ceasing. A few paltry prayers won't be enough. Pray honestly and candidly. Put words to your fear. Jesus agonized in the Garden of Gethsemane. When Jesus prayed, "Lord, take this cup away from me." He prayed specifically about His fear. This is an important step.
2. Remember a time when God protected you in the past. How did young David face gargantuan Goliath with such confidence? Each trial, each obstacle David faced increased his faith. He experienced God's protection shepherding his sheep. Ferocious lions and bears threatened his little lambs. He felled them with a slingshot and a stone. So the skinny, smelly shepherd assured King Saul he could handle the bully. David learned to trust God with his fears. Goliath was not a giant to David. He was just an "uncircumcised Philistine." "The Lord who delivered me from the paw of the lion and the paw of the bear will deliver me from the hand of this Philistine" (1 Samuel 17:37). David faced the enormous thug because he had faced the lion. Every circumstance in life can build your faith.
3. Satan is the author of fear and must be resisted. Paul pens this promise to Timothy in 2 Timothy 1:7: "For God has not given us a spirit of fear, but of power and of love and of a sound mind" (NKJV). A spirit of fearfulness and timidity does not come from God. Satan deceives, intimidates and accuses. He deals in lies, shadows and suspicion. We must actively drive out fear by recognizing his tactics and claiming God's promise. Rebuke spirits of fear. "There is no fear in love. But perfect love drives out fear…The one who fears is not made perfect in love." I John 4:18 KJV
4. Fear can only be replaced by faith. We need to understand that faith is not something that we can produce in ourselves. Faith is a gift: "For by grace you have been saved through faith. And this is not your own doing; it is the gift of God, not a result of works, so that no one may boast." Ephesians 2:8-9. KJV The Christian's faith is a confident assurance in a God who loves us, who knows our thoughts and cares about our deepest needs.

Too often we quake in our boots over fears-real or imagined. You can't talk yourself out of being afraid. Picture God, shining and strong. Picture yourself, safe in His arms. Don't let the past cripple you or the future frighten you. Experience God's peace and protection today.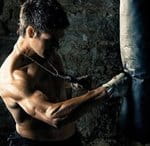 Do you pack a prayer punch? Can you really change God's mind? When do you go to the mat and contend for the victory? Should you ever face plant, belly-down, call the match and take your lumps? Or do you stick out your chest, put up your dukes and war to win?
Paul juxtaposes two prayer principles in Ephesians 6:13 and 18.
"Take up the whole armor of God…praying always…" NIV
Brie, my chronically ill daughter, penned this Facebook post yesterday:
"Today is an 'I can too do this' kinda day! I started with a breathing treatment, mega-steroid dose, Tamiflu, and GI slider to keep my ulcers from bleeding. Next up, an anti-inflammatory IM shot 2" deep in my thigh. Now I have four needles in my tummy pumping in my IGG, which feels like fire going in."
Brie has fought pneumonia, lung disease and cancer. I wake up and wonder. Will she make it through this day?
Jessie, my first baby, suffered and suffocated for nine months with lung disease and congestive heart failure. Early every morning I awakened in a cold sweat, raced to her crib, and placed my cheek near her tiny nostrils to see if she was still breathing. Every time I see my Brie I re-live Jessie's battle. Why, God? Where's the healing power?
A prayer warrior I love reminded me of the words of Oswald Chambers:
"Always make a distinction between God's perfect will and His permissive will, which He uses to accomplish His Divine purpose for our lives. God's perfect will is unchangeable. It is with His permissive will, or the various things that He allows into our lives, that we must wrestle before Him. It is our reaction to these things allowed by His permissive will that enables us to come to the point of seeing His perfect will for us."
Jacob battled with the Angel of the Lord. "I will not let you go until you bless me…" (Genesis 32:26). Shifty Jacob limped away from his wrestling match. But that day the cheat became a prince. Wrestling in prayer forever changed him. Job, scraping the pus off his sores on the trash heap, took a long time to discover where the real battle was being fought. Finally he emerged victorious. (Job 42: 4-6). Abraham bargained with God to save Sodom. God changed His mind. (Genesis 18:16-33). Moses's impassioned plea prevented the annihilation of God's people on Mount Sinai. Jehovah relented. (Exodus 32:11-14).
There is a time to wrestle with God, according to Chambers. Don't strong-arm the Almighty and demand that He do your bidding. You'll face plant on the mat and lose the bout. Get rid of the flab. Worldliness, complaining, apathy, hidden sin and doubt will make you Devil fodder. One headlock and you are down for the count.
Get in shape. Train. Carbo-load with God's Word. Pray from heaven down to earth. Know your Mighty Warrior so well, you recognize His voice and hear His heart. His adrenaline pumps through your veins.
Know your opponent. Satan is a heavyweight, but Christ is mighty in you. Pray like the champion you are.
Chambers wisely concludes:
"God's permissive will is the testing He uses to reveal His true sons and daughters. We should not be spineless and automatically say, "Yes, it is the Lord's will." We don't have to fight or wrestle with God, but we must wrestle before God with things."
Beware of lazily giving up. Instead, put up a glorious fight and you will find yourself empowered with God's strength.
Excerpts from My Utmost for His Highest, by Oswald Chambers. http://utmost.org/wrestling-before-god/