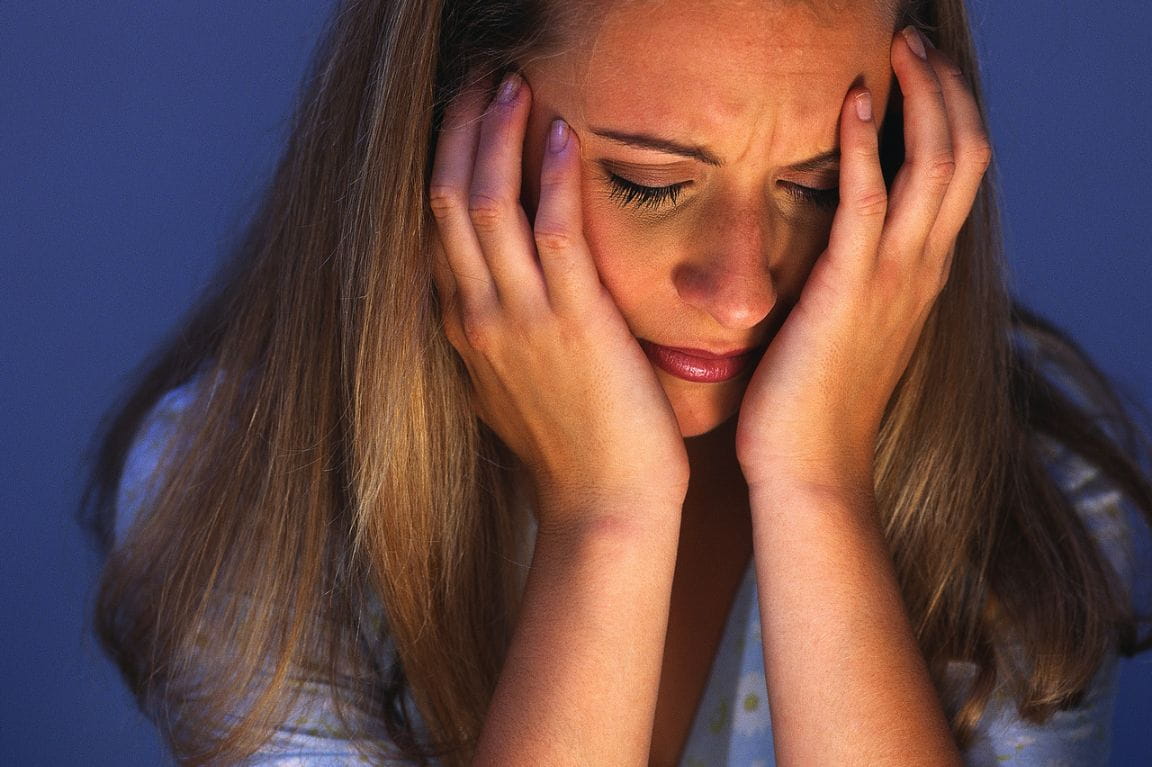 Shame is as old as Adam and Eve. They sniffed the garden flowers, yakked with the serpent, chewed the forbidden fruit, and oops! They realized they were naked! After their shocking discovery, the couple patched together leafy scivvies, and hid from God.
Sin and shame covered them simultaneously.
Have you ever been sucked into a shame spiral? Nasty stuff. Shame is a fear-based state accompanied by feelings of being unworthy and unlovable. You may feel powerless, abandoned, worthless. How do we become paralyzed by shame?
We discount our strengths and abilities. "I'll never amount to anything."
We obsess over our flaws. "I'm so fat! Hand me the Cheetos!"
We judge ourselves by other people's expectations. "My brother is the quarterback on the football team. I'm only the water boy. "
We can shame ourselves by confusing what we do with who we are. "I'm retired now. I was an executive. Now I'm just a drain on society."
Mean words from friends or family members damage our self-image and sabotage our ability to be intimate with God and others. "I really am the black sheep of the family."
The lies of Satan, the Accuser of God's children, wants us to feel as distant from God as possible. He reminds us of failures, causes us to stumble and distracts us from the truth of how God sees us. "God could never love me or forgive me."
How do you know if you struggle with shame? My husband was soaping up in the shower when I heard him cry, "Oh, no!" I ran to see what was amiss, and he remembered something embarrassing he had said in high school. In high school? Are you kidding? Ancient history. You may wonder if shame pervades your life or steals your happiness. Hear are a few symptoms:
You are perfectionistic or legalistic, ashamed that you will never measure up.
You are guarded and terrified that people will discover the "real you."
You criticize others to bolster your low self-esteem.
You bury your pain in addictions like drugs, alcohol, sex, shopping and more.
You avoid responsibility-low grades or poor job performance because you've "given up".
You don't allow yourself to enjoy anything, because you don't deserve to be blessed.
You talk about yourself in negative ways.
The prodigal son clearly shows us the difference between guilt and shame. Starving and exhausted, he stumbled home to his loving father and cried,
"The son said to him, 'Father, I have sinned against heaven and against you. I am no longer worthy to be called your son.'" Luke 15:21 NIV
This guy acted like a jerk. He demanded his inheritance, an inheritance he shouldn't have received before his Dad's death, he squandered his cash living large with wine and women, and he returned home with his tail between his legs.
Notice the two sentences. One reflects guilt. "Father, I have sinned against heaven (God) and against you. The other reflects shame. "I am no longer worthy to be called your son." Who said that? Certainly not his Dad. Daddy welcomed him with open arms, forgave him and celebrated with a barbecue.
I've always felt ugly. My little sis looked like Barbie. I thought I looked like a Cabbage Patch kid. My husband Roger spent most of our marriage complimenting me on how beautiful he thought I was. One sunny June morning on our tenth anniversary, I was brushing my molars, my hair still bundled in a wet towel. Roger walked in and said, "Julie, you are so gorgeous." For the first time in a decade I smiled at my reflection in the mirror and replied, "Well, maybe I'm not that bad after all." It took YEARS of my husband's admiration to overcome my self-deprecation and shame. God wants to tell you every day that you are lovely to Him.
Focusing on God's love for us can help us climb out of the shame spiral. Here are a few verses that will eliminate shame and help us to see ourselves as God sees us.
Satan wants us to feel like failures and dirty sinners. Feeling that way keeps us from confidently approaching God's throne and having an intimate relationship with Him! The blood of Jesus was shed so that we can confidently approach God and have an intimate relationship with our heavenly Father:
Hebrews 9:14, "How much more shall the blood of Christ, who through the eternal Spirit offered himself without spot to God, purge your conscience from dead works to serve the living God?"
You need to stop thinking about your past failures. Your sin has been dealt with and washed away. Therefore, you are meditating on something that no longer exists! If your sins are in the depths of the sea, then why are you still obsessing over them?
1 John 1:9, "If we confess our sins, he is faithful and just to forgive us our sins, and to cleanse us from ALL unrighteousness."
Romans 8:1, "There is therefore now no condemnation to them which are in Christ Jesus..."
Now that our past failures have been forgiven, we need to leave them there and press forward towards the things God has for us:
Philippines 3:13, "...this one thing I do, forgetting those things which are behind, and reaching forth unto those things which are before."
Adam and Eve hid from God in their handmade leafy underwear. God took them, sacrificed an animal and gave them fur coats. Jesus gives us white robes instead of the dirty rags of disgrace.
Climb out of your shame spiral and receive God's unconditional love and forgiveness.
Resources:
www.angriesout.com; www.tyndale.ca/counseling/issues/shame/; www.greatbiblestudy.com.
Monday, February 24, 2014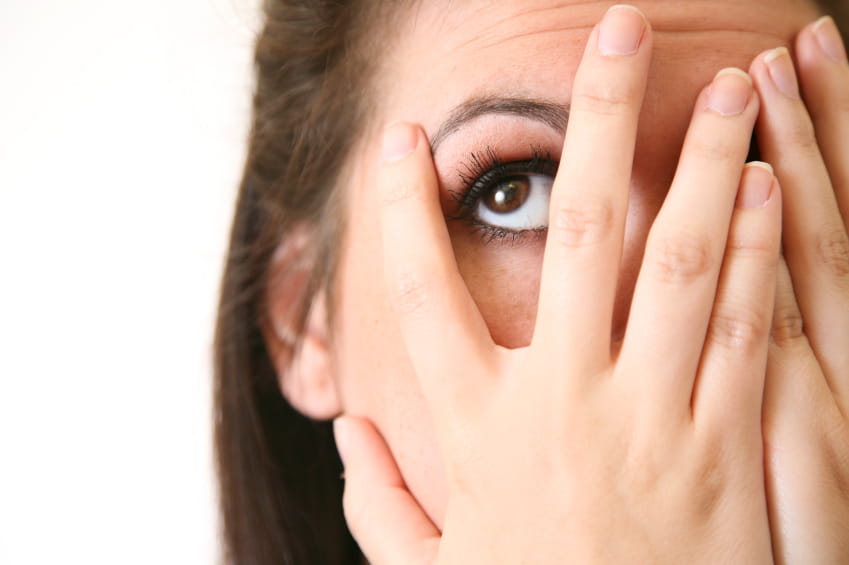 What was my most embarrassing moment? Combine my brash disregard for tradition, my total lack of tact, my predilection for clumsiness and the possibilities for humiliation are endless. The longer I live, the longer the list. But I draw a great deal of comfort and hope from the life of Peter: his screw-ups and his terrible case of foot-in-mouth disease give me hope.
Where shall I begin?
Like Peter, my mortifying moments never ended.
I taught an entire marriage conference session with my fly down sporting stripey Fruit-of-the Looms for all to see. Fortunately, we were in Greece, so the congregation thought my wardrobe malfunction was a new American fashion trend. Soon after, I visited the little girl's room during a youth choir rehearsal break and forgot to turn my wireless microphone off. Oh no!!! One spring Sunday morning, I wailed away on my B-3 rock organ for three services with my shirt inside out and nobody even told me. I guess I wouldn't have minded much but the tag had XL in enormous letters on the back.
One sweltering June afternoon, our church rock band played a water park gig in L.A. Suddenly, the wave machine dumped two gallons of water on my leopard print leggings. They became transparent! I crawled behind the drummer and grabbed a nearby beach towel. I still cringe!
One sizzling July afternoon, I stood to conduct an orchestra the size of Nebraska for a city-wide outdoor patriotic event. The blistering heat in the ballpark caused the shellac to peel off the $15,000 cellos. I raised my baton on the towering podium and realized that the short red, white and blue skort I sported so distracted the audience, some forgot to stand for the Star-Spangled Banner. I guess I was "spangled" enough!
I sold my best friend's handmade Christmas present for fifty cents at a yard sale. Guess what? My friend was sitting right next to me. I forgot I had received it from her. Then I gave a lovely wooden salt and pepper shaker to our head deacon's wife for Christmas. She opened it, glared back at me and reminded me that she had given it to me last Christmas. Bad for business.
I confided to a young pastor that the marriage manual we were required to use for our conferences was really, really lame. He let me know that his father-in-law had written it. Oops. I probably shouldn't have called the Women's Missionary Union ladies "biddies." Awkward. The worst was the day I hugged a friend and told her how sorry I was that her husband was having an affair. He hadn't told her yet. The list goes on. And on. And on.
That's why Peter's feet of clay mean so much to me.
Peter, the apostle was not alone in his uncanny ability to say and do the wrong thing at the wrong time on a daily basis. Jesus took his awesome threesome (Peter, James and John) up to the Mount of Transfiguration to rejoice with Him on the greatest day of His life: the day He shown with heavenly glory, talking with Moses and Elijah. (Matthew 17:1-9) Instead of reverently worshipping in silent humility, Pete piped up that they should build three memorials and invite the crowds to view the supernatural spectacle. Father God shut him up. "This is my Beloved Son. Listen to Him." (v. 5) Way to go, Peter.
Jesus confided in His beloved twelve that He had come to earth to die. "Oh no, not you, Lord!" "Get behind me Satan," Jesus retorted. (Matthew 16:23) Oops. Peter just affirmed Jesus was the Christ and the very next second he's the mouthpiece of Satan. How humiliating!
Christ needed comfort and support in the Garden of Gethsemane. (Mark 14:37-38) Jesus was weeping and Pete started snoring. Wounded Jesus looked for his buddy the night of His trial and Peter denies Him like a yellow-bellied coward. Wow.
Peter's three-time denial of Jesus was a new low…even for him! (Mark 14:66-72) The rooster crowed and Peter cowered. The coward!
Peter was embarrassed, humiliated, mortified. But his story wasn't over. Jesus wasn't finished with him. And he's not finished with you or me either.
Jesus patiently came alongside Peter at the seaside as the disgraced disciple chomped on his McFish sandwich. (John 21:16) How remarkable! Peter had forsaken his holy calling post-crucifixion, and had returned to his stinky angling profession.
Jesus still didn't shame Peter. Instead, Christ affirmed him by entrusting him with a life-long pastoral ministry. He called him to be a shepherd, just like the Him, the Good Shepherd Himself.
The fact that Jesus gave Simon Peter grace instead of condemnation is a great encouragement to me. I still marvel that after his bloopers, his missteps, even his denial, Jesus restored the crusty fisherman and prepared Him to spearhead the Christian church.
As I recall my multitudinous misspeaks and missteps, I am no longer surprised by my feet of clay. I know that God loves me in my broken state, and I trust that He will patiently continue to conform me into His image. I need His love, understanding and forgiveness. I've walked in Peter's shoes. And so have you.
That's why Peter writes, "Above all, love each other deeply, because love covers over a multitude of sins." 1 Peter 4:8 NIV
Wednesday, February 12, 2014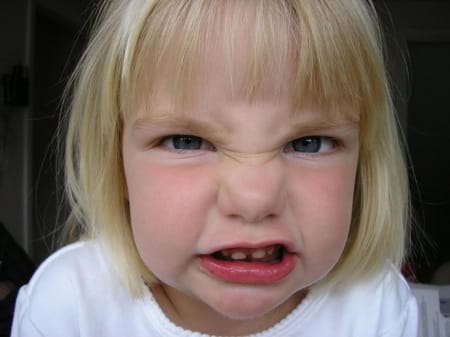 Children are arrows from the Lord, not darts, according to Psalm 127:3. "They are a reward from Him." Cherished gifts. Our future and our joy.
You can make your kids hate you. I tried it. It's easy.
1. Ignore them. Your little rugrat longs to know that Mommy and Daddy are not too busy for him or her. Attention is a biggy for your child. Your three-year-old skins his knee on the playground. What's the first thing he does? He looks around to see if Mom is watching. If she is, he screams in pain! "Mommy, Mommy, I've got a boo-boo!" Kissing, tear-drying and a Sponge Bob band-aid averts the crisis. But if Mom wasn't around, little Hubert dusts himself off and keeps right on playing.
I was an ambitious pastor's wife in an up-and-coming church. I played keyboards for four Sunday morning services come hell or high water. While my hubby was preaching, I ran to the nursery, delivered the mid-morning feeding, and raced back to the stage hoping Roger had not begun the offering prayer. Leaking and sweating, I didn't have time to burp and cuddle my little ones.
Jesus wasn't too busy for children. He piled them on His knee in the midst of a frantic ministry day and gently whispered, "Let the little children come unto me, and do not stop them, for the Kingdom of Heaven belongs to those who are like those children." Matthew 19:14 NLT
Don't hand your kid your Smartphone to keep them occupied. Look them in the eye. Play with them. Listen. They matter.
2. Expect too much. Your kids need encouragement, acceptance and approval from you. Don't hold them to impossible standards. The first thing God gave His Son Jesus was the gift of approval. In Matthew 3:13-16, Jesus slipped into the muddy, chilly Jordan River to be baptized by camel-haired John and Father God declared, "This is my Beloved Son, in whom I am well pleased!" Jesus hadn't made a splash on the spiritual scene. He was just a carpenter from a two-bit town called Nazareth. Yes, some knew He was launching a preaching career, but God came on the scene first. He wanted Jesus to know Dad was proud of Him. End of story.
How high are your expectations (spoken or unspoken) for your kids? My children were bright and talented, but I always pushed for higher grades, stellar behavior in church and spic-and-span rooms. Squabbling was not tolerated. Give me a break. Refusing to impart unconditional approval to your little charges make them frustrated, angry over-achievers, or depressed, rebellious little hellions. Hello! It's my fault. It's your fault. Love them unconditionally and let them know it.
3. Break your promises. Jesus had much to say about waffling. "Let your yes be yes and your no be no." Matthew 5:37 ERV. Jesus kept His promise to save us and paid with His life. Kids deeply need security in this uncertain world. Fragmented families, working parents, freakishly frantic schedules can give your children ulcers. Piano, soccer, martial arts, play groups, scouts…the unending calendar dates bumfuzzle even the savviest Dads and Moms. Some families are so sports-happy, Sunday games preempt Sunday services.
"I'll pick you up at four," I promised my daughter Brie while she chugged her Cheerios one morning. She sang in an after-school choir on Wednesday afternoon. Wednesday night rolled around. Roger preached at 7, and I conducted an orchestra rehearsal. We thought another carpool mom was picking up the slack and retrieving our girl. We were wrong. I found my shivering daughter in the dark on the front steps of the school. This was pre-cell phone era. I should have been shot. I promised to be there and I failed her. It has taken many years, love and effort to repair that trust.
4. Play favorites. Jacob robed his son Joseph in a colorful Louis Vitton jacket while his brothers sported parkas from Walmart. Jacob adored his lovely Rachel, Joe's mom, but despised Leah, the plain wifey Laban tricked him to wed. So Leah's boys got the short stick. The overlooked brothers were so bitter, they sold their snotty bro to the Egyptians.Genesis 37:1-36. Jacob missed all of those precious years of Joseph's life. What a waste!
Your child needs to know he is uniquely loved and valued. When parents are asked if they have a "favorite," they quickly answer "no!" But studies show the vast majority of parents prefer one child over another. Maybe you share common interests. Maybe they make the A-team and the Honor Society while your other children fade in the background.
Well, once again, I did it wrong. My Mommy mistakes abounded. My youngest daughter Bronwyn lived in her big sister's shadow. The contest started day one. Who received the most accolades? Who got the new clothes and who wore the hand-me-downs? Who tattled and who faced the music? The list goes on. Everyone praised Brianna for her academic honors. Bronwyn chose to excel in arenas her sister didn't enter. But Bronwyn, the brilliant little mess pot, finished high school in two years (one overseas in Germany), college in three years, and serves as a senior analyst in cutting-edge computer arenas as a young adult. She deeply longed for our respect, and we were late in giving it.
5. Make them tough. Your son strikes out in little league. He drags his bat and shuffles over to you for a hug. Don't utter the words, "Better luck next time." When your daughter returns home in tears because she wasn't elected cheerleader like her popular cohorts, it's not time to say, "You didn't really expect to make the squad, did you? Competition is tough out there!" Your twelve-year-old daughter has been mercilessly teased on the bus. She sobs uncontrollably as she slams the front door You chide her. "What did you do to make them treat you this way?" Bad parent! Bad parent!
Of all of the precious beatitudes Jesus gave, the sweetest to my lips is "Blessed are they who mourn, for they shall be comforted." Matthew 5:4 KJV. "Weep with those who weep. Mourn with those who mourn." Romans 12:13 KJV.
I grew up self-reliant. Pull yourself up by the bootstraps. Shove those hurts way down where the sun don't shine and pretend they never happened. Big girls don't cry. Jesus would never parent that way. When Mary and Martha lost Lazarus, Jesus wept. John 11:35. KJV Christ knew He would resurrect their brother, but He sobbed when he saw their grief.
Doesn't it bless you to know that a brief Bible verse packs such a powerful punch? Your hurting children need comforting, loving arms. They need to know that you feel their pain and quietly weep with them. Healing comes when hurts are mourned and comforted.
Parenting isn't easy. You can do it badly without any effort at all. But it takes grace, affection, acceptance, attention, security, comfort and unconditional love to do it right.
Principles based on the Intimate Encounter Workbook, Dr. David Ferguson, Relationship Press.
Used by permission.
Thursday, January 16, 2014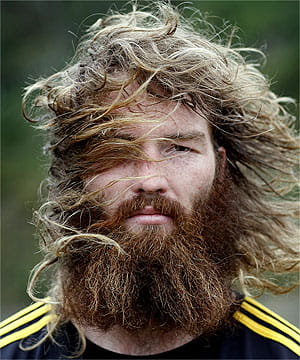 A scruffy homeless dude pops through the door of the church house with his motley entourage. The trendy thirty-somethings sitting near the aisle gagged at the stench of their sandals reeking of foot odor.
Honestly, is this the new pastoral candidate? And who is his crew? They weren't invited! The parking lot attendants were already upset. The fig trees shading the front door were a little scraggly, but one word from the new guy and they curled up and withered. Instantly. This man was a wizard.
He strode confidently to the front, set the pulpit aside, and sat down. Nina Smothers spent hard-earned cash for that wooden lectern in honor of her dead, departed hubby Harold. She dashed out of the sanctuary in a huff. With great authority, this Jesus asked all of the wealthy elders to stand. These guys were the cream of the crop. They never missed a Sunday, lived exemplary lives and were model husbands and fathers. He commended them for their efforts.
Here's the kicker! Jesus asked them to withdraw all of their savings, cash in their 401K's, stocks and bonds. Porsches and BMW's must be returned to the dealership and their pricey suburban homes listed immediately. Everything must go. (Sounds like a "going out of business" sale…) Finally, He challenged them to turn over their net worth to the World Vision fund to help dying widows and orphans in Bangladesh. This tight-knit group of top-shelf leaders shook their heads, grabbed their stylish children and sadly left the room.
The crowd was definitely thinning.
Finally Jesus delivered His "sugar-stick" sermon from Luke 8:5-15. The remaining congregation perked up their little ears. Francis Chan described Jesus' words in this way: Jesus started His sermon by saying, "Gee, it's great you all came…be sure and bring a friend next week!" Not. He told an enigmatic tale about sowers, seed, paths, rocks, thorns and good soil. "He who has ears, let Him hear." Then He retired to the front row. Even His band of brothers scratched their heads. Peter piped up, "What a weird story! What was that all about?" Jesus' cryptic answer still confounded His boys. "To you it's been given to know. I speak in parables-seeing they may not see, hearing they may not understand." The natives were getting restless. Pew-huggers in the back slinked out when Christ was not looking. Jesus whispered, "I'm not going to spend my ministry watering rocks or fertilizing thorns!"
Now here's the conundrum. Luke 14:25 tells us great crowds accompanied Him. This place was a mega-church. Big video screens, screamin' band, cushy seats and a coffee bar out front. Why would Christ blow this amazing opportunity?
Christ stood to offer the invitation. "If anyone comes to me and doesn't love me more than Father, Mother, even his own life, he can't follow me." (Matthew 10:37-39) Jesus continued, "Are you really sure you should be here? Hate your father, wife…leave them all for me. Count the cost. I'm telling you about the cost of following me up front. Pick up a cross and come and die." The silence in the church was palpable. Instead of an emotional invitation with crowds streaming to the front, there was a massive exodus through the back door. One kid filmed the fuming mob's departure on his smart phone and uploaded it to YouTube. Two million hits.
The smelly twelve were left. Jesus mumbled, with great sadness in His voice, "You're not going to stick around either, are you?" (John 6:67)
Peter piped up, "Where else shall we go? You've got the truth, the living words."
The offering was non-existent. No money was raised for the offsite campus with the video feed. In fact, if we were true to Scripture, Jesus would have whipped the ushers, turned over the offering plates and screamed that this was "God's house of prayer." However, the ushers and the rest of the comfortable Christians split a long time ago. The scraggly teacher never made it past His first Sunday. He was fired on the spot. An Abercrombie model with killer people skills took His place.
Francis Chan ended his sermon on this subject with this compelling statement. "Are we obeying the most obvious truths of Scripture? I want to be real salt, good soil…the real deal. Be intimate with Jesus. Love Him enough to take up your cross no matter what!"
If Jesus were the pastor of your church, would you go?
This article was inspired by Francis Chan's compelling sermon "If Jesus Were the Pastor of Your Church, You Probably Wouldn't Go."
Example: "Gen 1:1" "John 3" "Moses" "trust"
Advanced Search
advertise with us