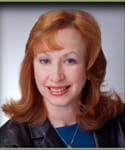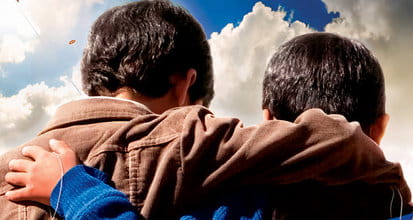 Skipping rocks on the lapping waves. Cleaning fish and playing stickball. Playing hide and seek among the olive trees. John and Jesus were probably lifelong buddies. In fact, many historians believe that John was Jesus' cousin. According to Matthew 27:56, Mark 15:40, John 19:25, Salome, the mother of James and John, was Mary's sister. Zebedee and Salome hailed from Capernaum, the little fishing village hugging the northern shore of the Galilean Sea. Was he Jesus' cousin? We can't know for sure. But one thing we DO know. John was the disciple Jesus loved. No doubt about it! And from John, we can learn how to be a best friend, too.
Best friends are committed to each other. Completely.
James and his brother John, still stinky from the stench of fish guts, dropped their nets, and left their livelihoods to follow Christ. Their wild leap of faith in following the renegade prophet was like leaving the lucrative life of small business owners to exist as penniless, fan-crazed groupies for a rock star. Nobody in Jesus' entourage knew where the next meal was coming from, or where the next tour stop would be.
Best friends share the deepest, most secret parts of our lives.
Peter, James and John were the dynamic trio. They witnessed Jairus' daughter leap back to life from the dead, saw Jesus "materialize" into His heavenly glory with Moses and Elijah, and mourned when Jesus sweated drops of blood in Gethsemane. Peter and John were the first to arrive at the empty tomb. John saw the shroud where Jesus miraculously "dematerialized" and laid His head napkin on the other side of the burial room. No other disciples shared these holy moments.
No best friend is perfect.
John and James were hotheads, asking Christ to call "fire down from heaven" to zap the Jewish troublemakers who sought to wreak havoc on His ministry. Egged on by his Mom Salome, James and John asked for thrones to flank Jesus when He claimed his kingship in heaven. Bad idea.
Best friends hang in there when times get tough.
John leaned on Jesus' breast to comfort Him during the last supper. He was the only disciple who didn't desert Jesus at the puppet trial and gory crucifixion. John was so loved by His Master that Jesus entrusted His aging mother into John's care. And when Jesus restored Peter at the fish stick breakfast by the sea, once again Jesus affirmed that John would outlast all of the other disciples, including Peter the Rock. That's why John called himself "the disciple whom Jesus loved" in John 13:23, 19:26, 21:7 & 21:20.
Best friends understand you better than anyone else.
John had more "red letters" (words of Jesus) in His gospel than Matthew, Mark or Luke. John was a good listener. He remembered Jesus' words and wrote them down. Like Mary of Bethany, Jesus' beloved John knew His heart. He understood the faith Jesus so deeply longed to impart. He vividly described eight miracles of Jesus in his gospel to persuade even the most hardened skeptic to come to faith. His short letters of first, second and third John oozed the core of Jesus' message in simple terms. Jesus called it the "first commandment:" "Love the Lord your God with all your heart, soul, mind and strength and your neighbor as yourself." (Luke 10:27) Wrinkled and weary, old John, imprisoned on the Isle of Patmos, was caught up into heaven's glory to learn God's plans for Future Earth.
Being a best friend isn't easy, but it's worth the cost.
How can we love like John? The richness of a deep friendship takes more than tweets and texts. It takes time, devotion, acceptance and persistence. You can't be afraid of the ugly stuff. Take down your walls and allow your bosom buddy to know the real you. You'll be the richer for it!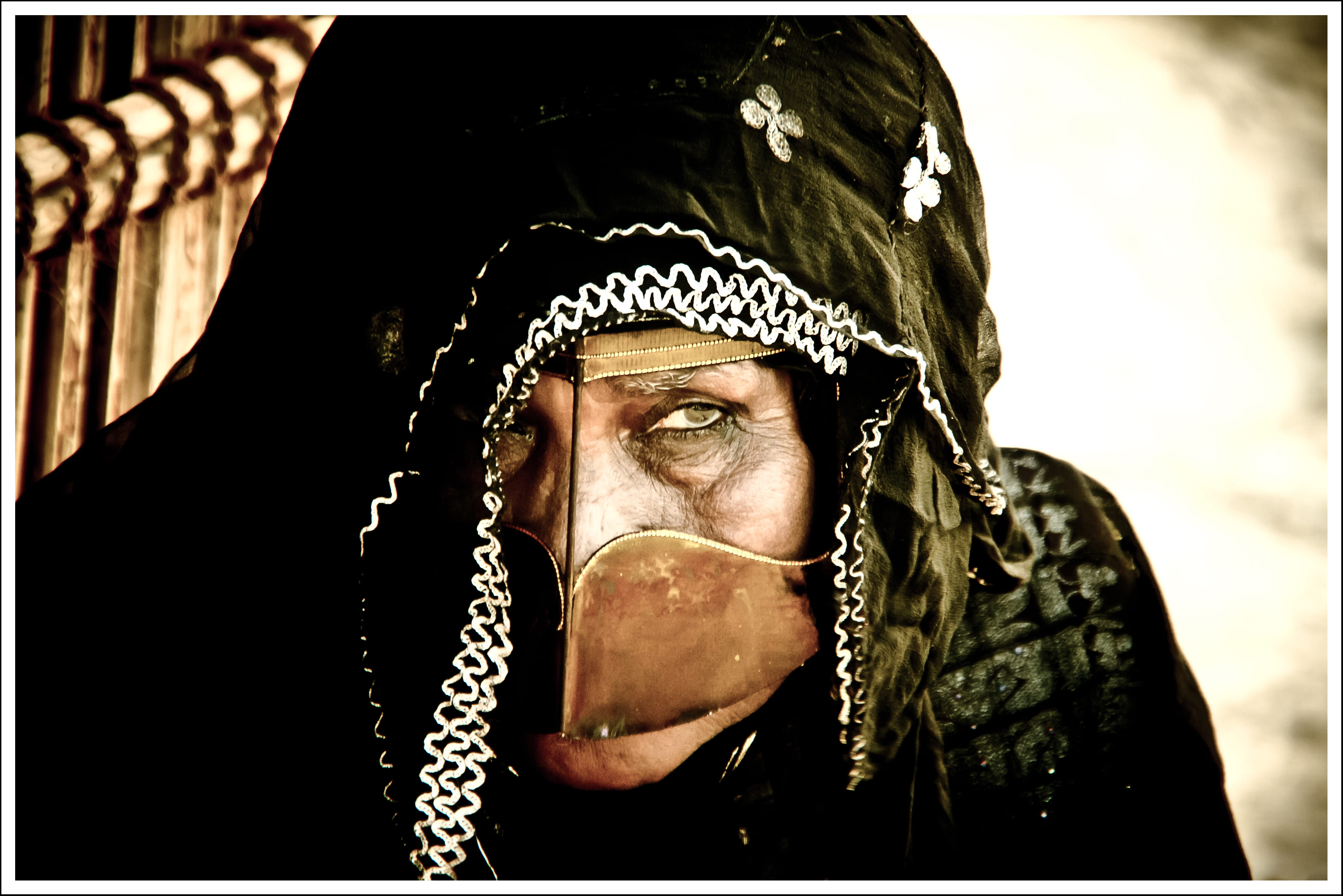 Did you see the way I was walking? That's the way I used to walk all the time. I used to be so weak. Not now. Not anymore. I'm Miriam. No, not THAT Miriam, Moses' sister. She's been dead about 1,000 years, I think. Anyway, I'm the one they used to call "unclean," "dirty," untouchable. You heard about me, didn't you? Well, now you can call me Miriam the Healed Woman. I'm HEALED! You can touch me now. Go on, touch me!

This is my story: I married Simeon, and we were happy at first. I expected to have at least 3 children, but I never did conceive even one. I was so disappointed, and Simeon wasn't happy about it at all. Men want sons. AND daughters. People here in Capernaum looked at me either with pity or suspicion, because we Jews believe that if a woman doesn't conceive, she's been cursed by God. I didn't understand why God would curse me, so I kept hoping for a baby. It never happened. Then after one monthly cycle, the flow just kept on going. It wouldn't stop.
That's when things got really bad. During the monthly time we women were considered unclean . Nobody could touch us or our clothing or our stool or bed or anything we touched or used. If they did, they were unclean themselves until they bathed and washed their clothes. They were finally considered "clean" again that night. When this thing wouldn't stop, I had to TELL people. It was so embarrassing, but they had to know that they couldn't touch me. My husband couldn't, either. That was the worst part. Simeon began to despise me: I could see it, the way he looked at me and talked to me. You talk about lonely. Talk about heartbroken. I really wanted to just disappear.

One day Simeon walked in the door and said, "You are unclean. You make my home and everything in it unclean. I divorce you. Get out of the house." I was stunned. He opened the door and threw some coins into the street. "There. Live on that." I walked out the door and sat down in the street, gathering up the coins he threw out. Then I just sat there, not knowing what to do. After a while, my sweet neighbor Huldah stepped out of her house and saw me. "What are you doing there?" I told her what had happened, and she was shocked because she knew no one could take me in. "Miriam, go to the house near the well at the edge of town.
The old couple who had lived there died, and it's empty. It doesn't belong to anybody now." So that's what I did. Huldah went into her house, got some food for me, and walked in front of me to the house. I was so glad to have a place to live! The things I needed were there: bed, cooking pot, and so forth. It was dusty, but I could clean it. Almost every day Huldah went to the market for me and brought me food, and brought me water from the well. I DID go to the well sometimes when nobody else was there. I just sat in my doorway watching people going back and forth to the well.
I tried doctors and their medicines. They gave me animal parts to take, herbs, oils. They operated on me. It was horrible. I even carried the ashes of an ostrich egg in a bag for 2 years. I finally ran out of the money Simeon gave me because I gave it all to the doctors. Nothing worked. Nothing. My friend Huldah is the one who took care of me and cared FOR me. Because I had no money, she herself bought my food and left it outside my door. Water too, sometimes.

Some people from the town were so disdainful of me. They would just stare at me through my doorway. They thought that you had some secret sin if you were unclean on and on. One woman in particular just sneered at me when she walked by my house as I sat inside my doorway. I got so tired of that. One day when I saw her coming, I waited till she got right in front of the door and then I pretended to fall out the door right on her! She shrieked at the top of her lungs because she was unclean till that night. She yelled at me and ran home. Ha ha ha! I just loved that!

Huldah brought the vegetables one day and said, "Miriam, there's a rabbi I've just heard about, and I think He may be the Messiah. Yes! He teaches with such power and authority; so different from the other rabbis. He said, 'God so loved the world that He gave His only Son, that whoever believes in His Son will never die, but will live forever.' And Miriam, He heals people. That's what they told me. He TOUCHES lepers and they're healed. And He's healed blind people and crippled people, and so many others. What if He could heal you, Miriam?"

Well, I wasn't sure about that. I've heard claims before about some rabbi who's supposed to be really special, but they weren't. They were like all the rest of them. But none of them ever claimed to be the Son of God, the Messiah. Hmmm. I thought about that a lot.

About 2 weeks later, Huldah rushed up to my door, yelling, "He's coming! The rabbi Jesus of Nazareth is coming. The One I told you about. He'll walk right by the well. Miriam, just give Him a chance. What if He could heal you? I'm going to join the crowd following Him into town!" And she ran off. I WAS curious about this man, so I watched out the door to at least see Him. Then I heard the crowd coming toward the well - and my house. I craned my neck around to get a good look at all this, and I saw HIM, surrounded by people. I knew which One He was: He walked with such authority, and His eyes were piercing. Eyes like I'd never seen before. Jesus and the crowd walked right by my house. The people were so excited to see Him that they never even noticed that they walked close to my house.

Just then Jairus, our synagogue ruler, met Jesus on the street and all of them stopped as Jairus asked Jesus to go to his house to heal someone. That's when I saw my chance. I slipped out of my door and made my way around the outside of the crowd, and then pushed through them to get to Him.

Just as He turned to follow Jairus, I reached out and touched the prayer shawl He wore. HEAT pulsed through my body and my stomach, and I stood frozen as power rushed through me. I couldn't move. The crowd never noticed me because they were following Him. Suddenly, He stopped, turned around and asked in a loud voice, "WHO TOUCHED ME?" His disciples who were with Him said, "EVERYBODY touched you. There's a crowd around you." "No," He said. "Power went out of Me. Someone deliberately touched Me. Who TOUCHED me?" I was terrified. I was unclean, and I had TOUCHED a RABBI. I could be punished for that, and I knew it. Jesus continued to stand there, waiting. I KNEW He knew it was me. The crowd was silent. Terrified, I ran forward and collapsed to the ground in front of Him waiting to be punished. And the crowd gasped in horror when they saw it was me.
But, oh, do you know what He did? He looked at me with LOVE in His eyes, and said, "Daughter." (He called me Daughter! I don't even have a family!) "Daughter, your faith in Me has healed you. Go in peace. You are healed!" He raised me to my feet (He TOUCHED me!), and the crowd was absolutely silent. He touched my face, and then turned to follow Jairus. The people followed behind Him, and as they followed Him, they brushed right by me. In fact, some of them actually smiled at me as they walked by. I was now just one of the townspeople. He IS the Messiah. I know it now. In fact, I've become one of His followers. And He's so APPROACHABLE. Love pours from Him. Power pours from Him. He is the Son of God. He is the Way to the Father. He is the Truth, and He is the Life. Do you need to be healed? In your heart or your body? Ask Him. Reach out and touch Him. He'll call YOU "Daughter," too. Shalom.
"The Unclean Woman" is one of many women of the Bible monologues written and performed by Sandra Wakefield. To contact Sandra for a women's event at your church, write her at sandrawakefield@sbcglobal.net.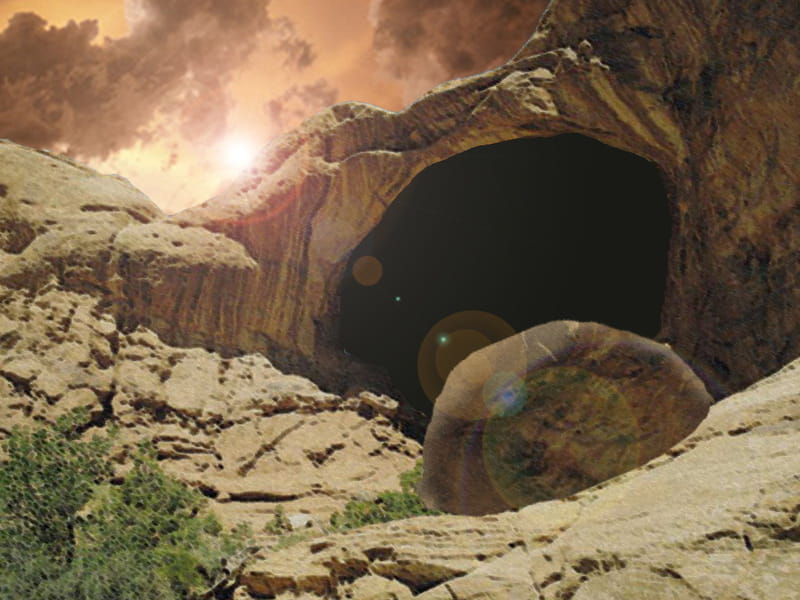 Satin banners sagging. Lilies drooping. Extra chairs are stowed. Pastors tall and short, old and young, slump in an exhausted heap after leading a bazillion services during Holy Week. The large chocolate bunny I consumed after church has gone directly to my growing thighs. Easter is over.
Why do I describe the aftermath of Easter Sunday as a time of post partum depression? Wikipedia defines post partum depression as the letdown that occurs in women after they have carried a child. Symptoms include sadness, fatigue, crying episodes, anxiety, and irritability.
You may not experience ALL of these symptoms, but Easter is the joyful climax of the liturgical year. You can't top Jesus jumping out of the grave. The whole Bible leads up to that amazing, holy moment.
Jesus' disciples did not experience post-Easter letdown. You don't have to either.
The miraculous event catapulted ordinary people into dynamos exhibiting joy, boldness and supernatural power.
Can Easter change your daily life? I believe it can. Let's look at a few Bible characters we can emulate.
Thomas, the skeptic, wanted proof: rock-solid evidence. Jesus, in His compassion, gave him just that.
John tells us in his gospel:
26 A week later his disciples were in the house again, and Thomas was with them. Though the doors were locked, Jesus came and stood among them and said, "Peace be with you!"27 Then he said to Thomas "Put your finger here; see my hands. Reach out your hand and put it into my side. Stop doubting and believe."28 Thomas said to him, "My Lord and my God!" John 20:26-28. NIV
Jesus was no longer his teacher. Doubting Thomas became convinced that Christ was God Himself, His Lord and Master. Thomas preached the Gospel fearlessly and faithfully to the ends of the earth. Historians tell us that the old apostle was stabbed with a spear in 72 A.D. while in prayer on a hill in Mylapur, India.
You don't have to wonder about Jesus. Touch His nail-pierced hands and wounded side. His resurrection proves you can follow Him as your Lord and your God. His power becomes your power. Don't be a wimpy Christian anymore. Jesus is bigger than that. And so are you.
John, the beloved disciple, was purported to be Jesus' cousin by many historians. He probably remembered playing stickball with Jesus as a little boy. John probably visited Jesus' carpenter shop many times. He was the only disciple who watched Christ's brutal crucifixion and promised to care for Jesus' aging mother. John saw the gory blood. He grieved as he witnessed his cousin's last breath. But three days later, John was transformed by Christ's resurrection. No earthly miracles Christ had performed prepared him for this:
"Then cometh Simon Peter following him, and went into the sepulcher, and seeth the linen clothes lie,7 And the napkin, that was about his head, not lying with the linen clothes, but wrapped together in a place by itself.8 Then went in also that other disciple, which came first to the sepulcher, and he saw, and believed." John 20:6-8. KJV
John was filled with wonder and awe at what He saw. Jesus' mangled corpse was wrapped in 75 pounds of spices. A linen napkin was placed over His face. Easter morning, the gigantic boulder was rolled down the hill. The sixteen cracker jack Roman Special Forces team was nowhere to be found. And to top it off, the bandages were not unrolled, they remained in the shape of the corpse. Jesus had dematerialized folded His head napkin, and laid it on the other side of the tomb.
John was filled with a sense of wonder. Every day, for the rest of his long life, John was in awe of His Master. Ninety-year-old John, imprisoned on the island of Patmos, was the one Jesus trusted to write Revelation-the heavenly vision that predicted the glories of heaven and the end of time.
We can live lives of wonder because of Christ's resurrection. Post-conversion, most Christians slug their way through daily living in apathy. The Bible is boring and the events of Jesus' life, death and resurrection seem like holy mythology. Nothing is fresh or new.
But have you ever taken a child to Disneyland? Their eyes are as big as saucers, and every mouse, princess and teacup seem magical and amazing! If we truly believe Jesus conquered death and the grave, we can live our lives with a sense of wonder. We can wake up every morning, just waiting to hear our Savior speak, looking for Him in creation and seeing Him in the lives of your Christian brothers and sisters. Don't let your Christian walk become mundane. Open your eyes and marvel at His work.
Finally, you don't have to experience post-partum depression after Easter because God is a God of second chances. Jesus cooked breakfast for Peter and restored him to ministry. Nobody messed up more than Peter. He denied Christ. He always said the wrong thing. And he picked up his nets and went back to the fishing business after Jesus died.
Jesus gently spoke to Pete as he chewed his trout sandwich.
2 Jesus said to them "Come and have breakfast."None of the disciples dared ask him, "Who are you?" They knew it was the Lord.13 Jesus came, took the bread and gave it to them, and did the same with the fish. 14 This was now the third time Jesus appeared to his disciples after he was raised from the dead.15 When they had finished eating, Jesus said to Simon Peter, "Simon son of John, do you love me more than these?""Yes, Lord," he said, "You know that I love you." Jesus said, "Feed my lambs."16 Again Jesus said, "Simon son of John, do you love me?"He answered, "Yes, Lord, you know that I love you." Jesus said, "Take care of my sheep."17 The third time he said to him, "Simon son of John, do you love me?"
Peter was hurt because Jesus asked him the third time, "Do you love me?"He said, "Lord, you know all things; you know that I love you." Jesus said, "Feed my sheep. John 21:12-17 NIV
The four words in Greek for "love" are different: eros, storge, phileo, and agape. The first "love" implies agape, Divine love. Peter's response meant phileo "like you a lot." So Jesus said, "Peter, do you love me with Divine love?" Peter replied, "Lord, you know I like you a lot…" Jesus repeated His question to Peter. "Peter, do you love me with Divine love?" Again Peter answered, "Yes, Lord, You know that I really like you a lot." Jesus pushed Peter further. "Peter, do you even like me a lot?" "Yes, Lord, you know that I like you a lot." "Then feed my sheep."
Peter loved Jesus imperfectly. Jesus assured Him it didn't matter. He called Him to do the most important task in the world. Peter took on Christ's mantle, the mantle of a shepherd. The flawed, bumbling apostle became the rock Jesus knew he could be. Peter preached at Pentecost, and pastored the church in Jerusalem. He even shared in Christ's crucifixion. In 34 A.D., Peter died in Rome, choosing to be crucified upside down because he felt unworthy to be executed in the same manner as his Master.
So how can Jesus' resurrection change you? You now have hope. Jesus doesn't care about your past failures or your stupid words. You may have denied Him. You may be on God's plan "Z" for your life. You can begin again, and Jesus can infuse your life with unbelievable resurrection power. You can change the world. Yes, you!
So lay aside your doubts and failures. See the wonder of the Divine every day. Embrace the hope that He offers you. He is risen indeed!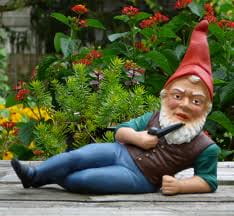 "Batten down the hatches!" I was happily brushing my molars early one morning when I heard the jingle of the kitchen telephone. Hurriedly spitting out my Crest, I scurried to answer the call.
Helen, my mother-in-law, was on the other end, announcing her arrival the next morning for a surprise inspection (oops, I mean "visit"). I swallowed hard, in stark terror, imagining her appearance on our doorstep sporting her orthopedic wedges and flowered duffle bag. When she arrived, we greeted her with a salute and prayed that she would not look for the dust bunnies behind the fridge or find the hair in the bathroom sinks.
If Jesus came to your house today, would you welcome Him or would you leave Him on the porch? Are you ashamed of your dirty house? Would you hide in the kitchen and pretend nobody's home? Or are you just too busy to answer the doorbell? He's knocking! He says so!
"Here I am! I stand at the door and knock. If anyone hears my voice and opens the door, I will come in and eat with that person, and they with me." Revelation 3:20
Most of us don't welcome Jesus because our lives are in disarray. We have skeletons, secret sins in our closets. My mother-in-law's dreaded stay caused me to hyperventilate. At our house, "spring cleaning" was postponed to be "summer overhaul." In September, we shut our closet doors and hoped no one could smell the mildew or Odor Eaters. Old socks and holey underwear happily resided in the corner dresser drawer next to a stripy woolen poncho from Matomoros I had no intention of ever wearing. Indistinguishable kitchen implements crowded silverware drawers. I only cook TV dinners, so I have no earthly idea what to do with the three wire whisks Helen gave to me one Christmas. The oven was a haven for black molten chicken grease, but its aroma gave me hope that one day I might prepare gourmet meals without charring them to a crisp. Such was the state of my House Beautiful. Helen was a stickler for tidiness, and I did not want to disappoint.
In desperation, I placed a call to 1-800-GOT-JUNK and told them to bring a large trailer and a couple of HAZ-MAT suits. Two big burly boys with low-slung jeans appeared at my door an hour later. Dewey and Billy Bob looked around, swallowed hard, and gave us an estimate. Two truckloads later, we discovered we had a two-car garage and a walk-in closet. To call the Barriers "pack rats" was a gross understatement. But underneath the squalor of discarded Golf Digestsand ratty underwear.
The apostle John said cleaning up your life is simple.
"If we confess our sins, He is faithful to forgive our sins and to cleanse us from unrighteousness." 1 John 1:9 KJV
However, perfunctory prayers are useless. We must have godly sorrow-we must feel the grief and pain Jesus felt as He watched us do what we did. Get your swiffer and dust under the bed. Let the light of God's holiness prepare you for your Heavenly visitor.
You might be afraid to welcome Jesus into your home because you fear He'll re-arrange your furniture. My mother-in-law always did. Helen organized my linen closet and removed the adorable neon gnome and pink flamingo I had proudly placed on my front porch. Honestly, she was right. My yard was tacky. Helen had good taste and a keen eye. She knew what she was doing, even if her attempts to renovate my domicile made me mad.
Jesus sees the chaos of my life-the wood, hay and stubble. The Walmart gnomes and Dollar Store flamingos have to go. He replaces them with beautiful, heavenly gemstones and gold. Give Him the chance to re-decorate. His taste is impeccable. Let go of the temporal for the eternal.
Don't be too busy or too annoyed to answer the door. Don't hide in the kitchen like you do when the Jehovah's witness lady rings the doorbell. Throw wide the door and welcome Him with open arms. Receive His love and warm presence.
My mother-in-law is now with Jesus. I miss her. Roger and I were doing a mission conference in Turkey when she drew her last breath. We missed holding her hand in those precious final moments. I will regret it for the rest of my life. I took her love for granted when she visited.
You only have one life, one house. Fling wide the door of your heart and welcome your Savior.
About Julie Barrier
For over 25 years, Dr. Julie Barrier, along with her pastor-husband, Dr. Roger Barrier, has been in demand as a national and international conference speaker, addressing topics such as marriage, ministry, Biblical study, and women's issues in 32 countries. The Barriers are founders and directors of the Preach It, Teach It website, www.preachitteachit.org, providing sermons, devotionals, blogs, and videos by 100 internationally renowned teachers and authors such as Francis Chan, Josh McDowell, Max Lucado, and Beth Moore in 212 countries. Julie also taught Biblical Foundations of Worship, Conducting, and Arranging as an adjunct Professor at the Dixon School of Church Music at Golden Gate Baptist Theological Seminary. In their 35-year ministry at Casas Church in Tucson, Arizona, Julie has served as a minister of worship, orchestra conductor, and arranger. Julie is also a concert artist and radio talk show host. Dr. Barrier is the author or composer of over 100 published works: books, articles, devotionals, dramas, choral and orchestral pieces. Her latest book is Bored in Big Church: Recollections of a Church Brat and Tattletale (Xulon Press, 2011).
Example: "Gen 1:1" "John 3" "Moses" "trust"
Advanced Search
advertise with us