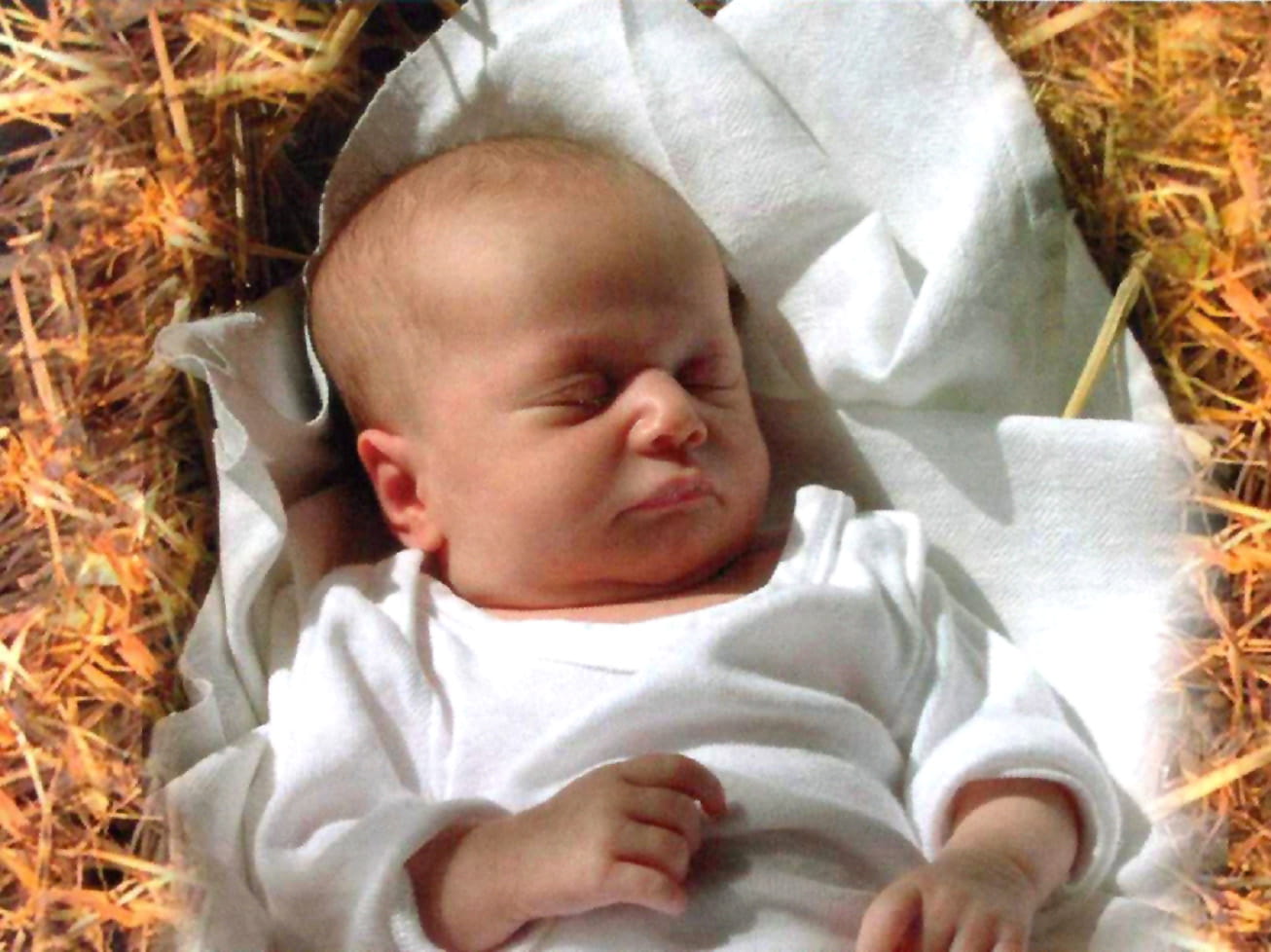 Merry Christmas! Oh, excuse me! Seasons Greetings. Happy Holidays. Finding Jesus at Christmas is just like playing "Where's Waldo." Look hard. He's nowhere to be found! I attended a middle school "Christmas" concert with my daughter. The word "Christmas" was never uttered. Nary a carol was sung. The night was not silent. A spoiled two-year-old screamed and kicked the back of my seat. Santa made a movie for two boring hours. I left dejected and deflated.
Unchurched kids in that pageant will never know the lyrics to "Silent Night," "Hark the Herald Angels Sing" or "O Little Town of Bethlehem." The beauty and wonder of a loving God who came to us as a humble baby will fall on deaf ears. My heart hurts.
I drove through our "star-studded" neighborhood on my way home. Disney lights twinkled. Inflatable snowmen swayed in the breeze. Charlie Brown and Lucy petted tiny reindeer. Man, these houses were decked! I asked a neighbor the cost of having professional lighting companies install and remove Christmas lights. (Almost everyone in our neighborhood pays big bucks for stunning décor…$600). Unbelievable!!!
After surveying 63 homes in a three-block radius, our community was officially "Jesus-less." Finally, we turned down a lonely lane where houses were smaller and simpler. One lone home displayed a manger. Baby Jesus was barely visible from the street. It was obvious these folks had no spare cash for decorations. But they proudly placed the single symbol of their love for Christ in their yard. I wasn't planning to decorate this year. But I'm on my way to Home Depot to buy a manger, by golly!
Where did Baby Jesus go? Don't throw Him out with the bathwater!
Our only hope of returning Christ to His rightful place is to make Him Lord of our homes and churches. Then, and only then, can we reach our communities with the Gospel or affect changes in our society.
How can you bring back the Baby?
1. Mezuzah your home.
One easy identifier of a Jewish home was the mezuzah, a case affixed to the doorpost of every Jewish house. The Jews marked their homes in a visual, critical way to remind them of their devotion to God:
"The Lord is our God, the Lord is one. And you shall love the Lord, your God, with all of your heart, and with all of your soul, and with all of your means. And these words, which I command you this day, should be upon your heart. And you shall teach them to your sons and speak of them when you sit in your home and when you walk on your way, when you lie down, and when you rise up. And you shall inscribe them upon the doorposts of your home and upon your gates." Deuteronomy 6:4-9; 11:20-21. (KJV)
Fill your home with visual reminders of Christ's coming. Our year-round mezuzah plaque proclaimed "As for me and my house, we will serve the Lord." Joshua 24:15 (KJV). Our children knew that our home was a place where God came first.
Manger scenes, Christmas verses and advent calendars celebrate the holy entrance of the newborn king. Photos are precious mezuzahs in our home. We have 15,000 family/ministry pictures in two rotating frames on the bar of our kitchen. (We used to call my husband 'Flash'!) Each snapshot reminds me of God's blessings upon our family, His favor and protection throughout our children's lives and His mercy as we pastored and served on the mission field. I fondly remember God's faithfulness as I gaze upon our mezuzahs.
2. Tell the Story.
Beautiful passages about Christ fill the Scriptures. Don't just focus on Luke 2, the traditional account of Jesus' birth.
Read these four kinds of Bible verses at Christmastime:
Christ, a Sign from the Lord: Isaiah 7:14; Matthew 2:10; Luke 2:12
Christ, highly exalted, Prince and King: Isaiah 9:6; Zechariah 9:9; Acts 5:31; Philippians 2:8-10
Christ, the Promised Messiah, born of a Virgin: Isaiah 11:1; Matthew 1:21-23; Luke 1:30-31; Luke 2:15-16
Christ, Good News, Great Joy and Precious Gift: Luke 2:10,11,14; John 3:16; Romans 6:23; Romans 15:13; 2 Corinthians 9:15 (KJV); James 1:171
3. Sing Carols at home and at church.
Attend Christmas services and pageants. Go caroling in your neighborhoods, hospitals, nursing homes and homeless shelters. Play your harmonica, trumpet, guitar or kazoo (just kidding! Leave the kazoos and accordions at home!) FYI, scientific research has proven singing improves memory, multi-tasking and stimulates feelings of well-being and calm.
Most importantly, God tells us to sing 208 times in the Bible:
"Sing to the Lord a new song; sing to the Lord, all the earth. Sing to the Lord, praise his name; proclaim his salvation day after day. Declare his glory among the nations, his marvelous deeds among all peoples. ..." Psalm 96:1 (KJV)
Where did Baby Jesus go? I feared the world had forgotten Him.
I had a bad case of the Christmas blues. Then I watched "Black-ish, "one of my favorite family sitcoms. "Stuff" was the title. Daddy Dre was sick of his greedy, selfish kids tearing through Christmas presents, asking for gift receipts to return them. The Johnson family finally found Christmas joy when they pared down presents to one gift each, volunteered at a homeless shelter and baked a cake for Baby Jesus. Grandma's cheerful words concluded the show: "Come on, kids, we have some leftover pieces of Jesus' birthday cake to share!
That's what I'm talking 'bout! Bring back that Baby!
1http://www.whatchristianswanttoknow.com/20-great-bible-verses-for-christmas-cards/#ixzz3uDgA6b9R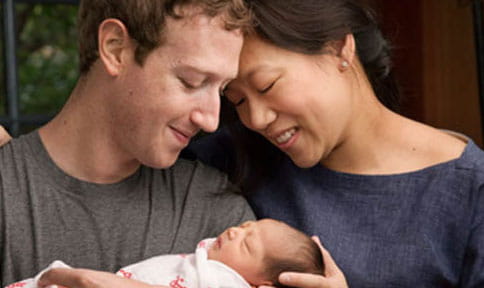 Our uncertain futures in the face of atrocity and loss cause us to feel fearful, helpless and vulnerable. How can we help the poor, the refugee, the victim? What can one person do?
You may not be Mark Zuckerberg, giving 99% of his Facebook shares (valued at $45 billion!!!) to charitable causes. But you can give your prayers, yourself and your wealth.
Do not be overcome by evil, but overcome evil with good. Romans 12:21 NRSV
A skinny, tow-headed little boy intently tossed a pile of starfish from the sandy beach into the waves, returning them to their watery home. Dad asked, "Son, why are you wasting your time? Thousands of shellfish wash up on the sand and die. What does it matter? You can't save them all!" "Well," the boy replied as he continued his rescue, "it matters to this one, and this one, and this one…"
My favorite story!
God empowers us to save the world-one person at a time.
How can we fight terror and tragedy? How can we overcome our own fears?
Recognize God's mighty message of love and salvation.
Remember God calls you to change the world.
Rest in the truth that you are here on this troubled earth because more need the Good News of His love.
Start today. GIVE.
We have seen senseless killing of defenseless civilians at home and abroad. Homeless refugees flee in horror. Churches and schools no longer remain safe havens here at home.
What can you do? Which starfish can you save?
HOW CAN YOU GIVE?
Give to your church. God asks us to tithe a tenth of our income. Your church already has in place mission organizations and charities that reach the needy in your community and abroad. Support them. Get involved by volunteering to go on short-term mission trips or feeding the homeless in nearby neighborhoods.
"Should people cheat God? Yet you have cheated me! "But you ask, 'What do you mean? When did we ever cheat you?'
"You have cheated me of the tithes and offerings due to me. You are under a curse, for your whole nation has been cheating me. Bring all the tithes into the storehouse so there will be enough food in my Temple. If you do," says the Lord of Heaven's Armies, "I will open the windows of heaven for you. I will pour out a blessing so great you won't have enough room to take it in! Try it! Put me to the test…Then all nations will call you blessed, for your land will be such a delight," says the Lord of Heaven's Armies." Malachi 3:8-12 NLT
Give out of your abundance. Sacrifice. Eat at home. Buy generic. Use your wardrobe longer. Cut up your credit cards and/or get out of debt. Close your computer. Amazon prime will still be there to take your money in the morning. Save gasoline. Make your money count.
Help God's servants already on the field. Some of these relief organizations, Bible translators and mission ministries may be unknown to you, but are recognized internationally as the best "bang for your buck."
MAP (Medical Assistance Programs) International is a global Christian health and relief organization that partners with people living in conditions of poverty to save lives and develop healthier families and communities. MAP funds medicines, clinics, doctors, surgeons, vaccines and surgical supplies in the poorest countries around the world.
HOLT International is a network of orphanages run by nationals that began in North Korea. It is the only organization allowed in this closed country. HOLT helps orphans in areas where no one else is willing to go: like poverty-stricken, war-ravaged Afghanistan, Cambodia, India, Uganda and Vietnam, to name a few.
Wycliffe Associates uses exciting advances in technology, coupled with the work with national translators, to share the Gospel in every language. For persecuted translators, "A Bible in their hands is like a target on their backs." The solution? Tablets. Around the world computer tablets and smartphones are so commonplace that fewer authorities scrutinize what people are doing on their personal devices. Wycliffe Associates empower local believers and church members to work on Bible translation efforts any time and any place without anyone else knowing!
Trans-World Radio is a multi-channel media outreach that engages millions in 160 countries with biblical truth in their heart language. For more than sixty years, God has equipped TWR to lead people from doubt to decision to discipleship.
The Gideons International is often remembered as the "hotel Bible ministry." They focus on distributing Bibles. These copies of God's Word are printed in more than 90 languages and are given directly to prisoners, soldiers, first responders, hospital patients, medical offices and schools. They are strategically placed in selected public locations where large numbers of people, who may be searching for answers, will have the ability to encounter the Word of God.
CRU, formerly known as Campus Crusade for Christ, trains NextGen missionaries on 1,140 college campuses in the U.S. CRU partners with churches sharing the Gospel with world leaders in Washington, the U.N., and empowering nationals with the Good News throughout the world. They teach 60,000 marriage and family conferences annually. My husband and I have numerous CRU missionaries that were saved, discipled and commissioned by our church. We have taught countless international conferences for CRU through the years.
Jesus spoke of sacrificial giving in a simple story:
"Sitting across from the offering box, he was observing how the crowd tossed money in for the collection. Many of the rich were making large contributions. One poor widow came up and put in two small coins—a measly two cents. Jesus called his disciples over and said, 'The truth is that this poor widow gave more to the collection than all the others put together. All the others gave what they'll never miss; she gave extravagantly what she couldn't afford—she gave her all." Mark 12:41-44 MSG.
Save a starfish. Use what you have to change the world!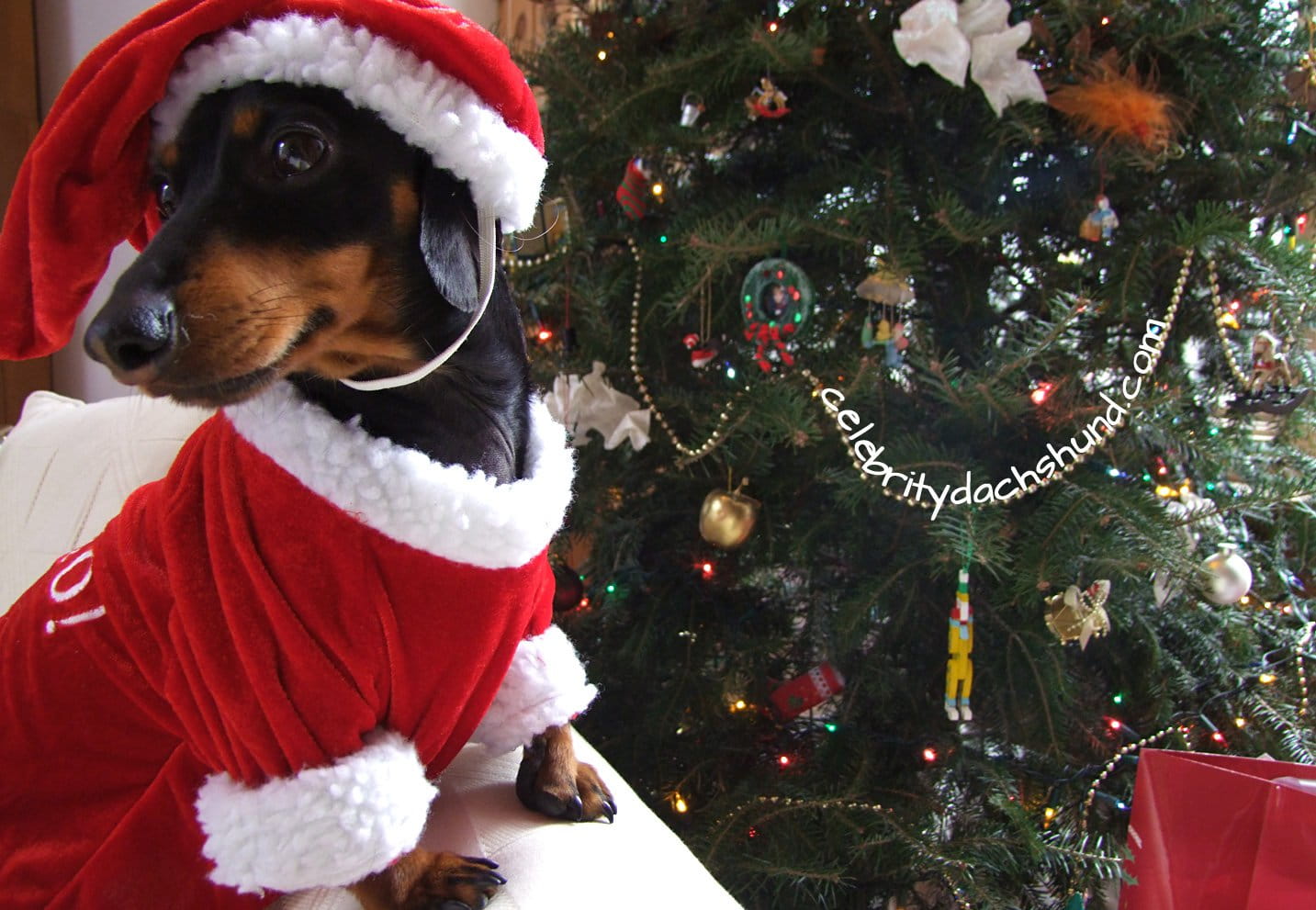 Adorable babies and pets fill our Facebook pages and YouTube videos. They make us smile. This Christmas, learn from the little ones in your house and their furry friends.
Vets tell us that our canines have the emotional and intellectual capacity of two-year-olds. I beg to disagree. Toddlers are much dumber than dogs, and I have hard evidence to prove it. (Just kidding!) But we can learn from both of them. And should.
The average toddler spews strained spinach all over his Mom's white blouse and smashes half-eaten graham crackers on the kitchen floor. They are often food-smeared, grimy and dingy, causing chaos in their wake. I drank bleach at two. Not my favorite drink...
Beauford, my daughter Bronwyn's mini-doxie, is much tidier. He bolts anything down, edible or not. Nary a crumb is wasted. He licks his black coat until it shines and cries if he muddies his paws.
Spiritual babies soil their lives with careless choices and hidden sins, leaving a trail of broken relationships and messy consequences behind them.
Be clean. Confess your sins to God. Allow Him to wash your soul until it shines.
"But if we confess our sins to him, he is faithful and just to forgive us our sins and to cleanse us from all wickedness." 1 John 1:9 NLT.
Prissy Beauford always checks himself out when he saunters by a mirror. He loves what He sees! He will not rest his posterior until a fresh, warm, fluffy blankie is pulled out of the dryer to keep him warm. He knows what he wants: salmon for dinner! No plain kibble for him!
Two-year-olds whine incessantly. They hate their strained carrots. Naps are hell. Most of the time, Moms have no idea what they want or how to placate them. I loved singing at night. Mostly about 2:00 a.m.
Spiritual infants whine about circumstances and question God's will.
Discover what God wants for you. Stop whining. Confidently learn who you are in His eyes.
"Show me the right path, O Lord; point out the road for me to follow. Lead me by your truth and teach me." Psalm 25:4-5 NLT
Beauford is driven by his voracious appetite. Bronwyn dressed him in a red velvet Santa suit and dragged him to a preschool Christmas party. The poor pup was slapped around, tail-pulled and slobbered on by pesky kids. But resourceful Beau, in fire-hose fashion, lifted his leg and squirted any approaching child.
Bo-Bo now freely roamed the room unimpeded, scarfing leftover icing and sprinkles from the kiddies' Christmas cookies. When Beauford's pet human had her back turned, he concocted his evil plan. One toddler Mom had mistakenly placed her child's hot dog on a chair near the food table. My daughter heard a loud "snarfing" noise in the direction of her devious dog. A putred fleshy orb protruded from his tiny piehole. In one quick yank, Bronwyn extracted a foot-long Oscar Meyer wiener from her pint-sized pooch. The half-masticated sausage was almost as big as his entire body. Bo-Bo collapsed on the pavement, gave Bron a grateful tail wag, and continued to devise a plan to get that lunch meat back down his gullet.
Toddlers grab, claw and fight over toys, scratching nearby siblings in the process. My sister and I decapitated every Barbie we had. There were never enough cookies. We had an insatiable appetite for forbidden fruit, whether it's the magic cabinet that's just above reach or the red-hot stove burner that looks so inviting. No wonder parents "child-proof" their homes!
We are wired to be sneaky. We all have a devious streak, a demanding sin nature that rears its ugly head at every opportunity.
Recognize that you are flawed. Exercise self-control. Depend on God's power to overcome.
"When we were controlled by our old nature, sinful desires were at work within us...But now we have died to it and are no longer captive to its power." Romans 7:5-6 NLT
My grandpuppy, like most celebrity rat dogs, has a unique sense of style. He sports Christmas pajamas replete with jingle bells and blinking lights. He also owns a reindeer costume with antlers (a mere $30!!! at Petco). I saw Beauford naked the other day and had to avert my eyes. He was equally mortified and dashed behind the couch to hide his shame. Beauford loves his outfits!
Two-year-olds consider clothing to be optional. In fact, they run away from any grownup that attempts to clothe them. Once attired, the little nippers take the most inopportune moments to disrobe-usually in a December snowstorm or in front of snooty Aunt Bernice sitting by the Christmas tree. Okay, I confess. It was me. I hated Pampers.
Don't be naked! Clothe yourselves in God's protection.
Paul tells us to wear clothes.
"Therefore, as God's chosen people, holy and dearly loved, clothe yourselves with compassion, kindness, humility, gentleness and patience." Colossians 3:12 NIV. He also warns us in Ephesians 6 to don our spiritual armor for protection from Satan.
Potty-training is a challenge "twofers" seldom conquer until the age of three, and in the case of boys, until high school. Buzzer bells, M & M's and potty chairs seldom coax the little buggers to do their business. Mom said I couldn't go to preschool until I knew when and where to pee. Why couldn't I figure out what the big ivory bowl was for?
Beauford knows. It is a cooling drinking fountain on a warm day and a Jacuzzi when he is feeling a little verklempt. Yes, our little pooch knows he is supposed to go outside to poop, but if the weather is cold or rainy, he simply backs up to the dog door and sticks his booty just far enough out of the dog door to leave his little brown present. After all, he can't get his Santa sweater wet.
Discipline and self-sacrifice are unknown to the immature Christian. We bend God's Word to say what we want, we demand God answer our every whim.
Learn to wait on God and submit to His will, even if it costs.
"I wait quietly before God, for my victory comes from Him" Psalm 62:1 NLT
Most toddlers slam into coffee tables corners, trip over Daddy's shoes or run into walls. They crazily race around the house until face-planting with exhaustion. My Daddy tried to be Tarzan and jump off the roof with a knife in his teeth. I had my Dad's daredevil genes.
My grand-dachschund is much too wily and lazy for over-exertion. He demands that his owners carry him from place to place with two or more blankets and chew-toys in tow. To avoid leaping, scampering or sauntering like most pooches, Beauford prances up carpeted ramps leading up to his king size bed and favorite recliner. He is a dog of leisure. Yes, Bo-Bo has trained his humans well, by golly!
Our lives are lived to extremes. We either frantically, aimlessly race like toddlers or lazily lounge like our pets.
Are you stressed? Learn to lie in the lap of God's presence. Are you unmotivated and apathetic? Let the Holy Spirit supercharge you with His passion and vision for you!
"Be still in the presence of the Lord, and wait patiently for Him to act. Don't worry about evil people who prosper or fret about their wicked schemes." Psalm 37:7 NLT
"Never be lazy, but work hard and serve the Lord enthusiastically." Romans 12:11 NLT
Why do we love our pets so? Perhaps we gaze into their whiskery little faces and see our reflections. The mischievous antics of our little ones remind us of our fallenness, and their zest for living reminds us of the exuberance and joy God intends.
Pups wag their tails with joy at the sight of their masters.
Worship with joy in God's presence as you awaken each day.
Zephaniah 3:17 reads:
"The LORD your God is with you, he is mighty to save.
He will take great delight in you, he will quiet you with his love, He will rejoice over you with singing."
Take a moment to meditate on your "Owner," your Creator and Father. Can you imagine the love of a God who sings over you? His Divine Dance for you will invigorate you! His protection and power can slow you down and give you peace.
Learn from our furry friends. Learn from our little ones. Enjoy God. Be content. Stop and feel the warmth of His presence.