Tuesday, December 10, 2013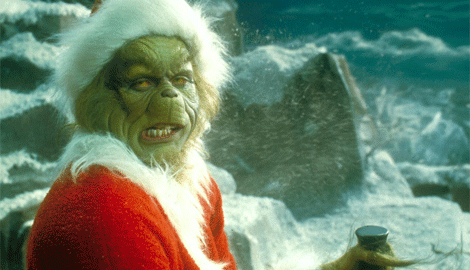 You're probably already miserable. Playing Santa is outrageously expensive. Barbie and GI Joe sold for $12 a pop ten years ago. Cheapie Xbox 360's go for $200 today. Ouch! But the kiddies have been watching commercials on the Disney channel. If you don't come through with the goods, you are a bad parent. Out come the credit cards and the grumpies.
Your family Christmas list meeting is tense and grueling. Worse than your wedding! Should we give to the aunts and uncles? Your boss expects something pricey. What about the persistent long-lost friend that faithfully mails you a fruit basket? Surely you have to reciprocate…
Our worst Christmas morning occurred when our kids were three and six. Brie and Bronnie threw mountains of wrapping paper aside, looked at their pile of loot and glared at us. "We didn't get a single thing we wanted!" they pouted.
Enough was enough. We would be paying for these unwanted presents well into March. Finally we decided to end Christmas "guilt giving." How did we do so?
First, we taught our girls how to give back at Christmastime. We caroled at a nearby nursing home on Christmas Eve. Brie and Bronnie painted "thank you" pictures for their teachers. They used allowance money to buy helium balloons and we brought them to the pediatric ward at Northwest Hospital. A healthy dose of gratitude changed their greedy "getting" perspective.
"Guilty gifting" not only affected our kids. We suffered from competitive present-passing. Many of our extended family members were wealthier than we, so Rog and I had to pull out the stops to match their fancy presents. We gulped hard and prayed that our Christmas offerings didn't appear paltry next to theirs. Our wise and sensitive parents suggested that everyone in the family give one gift only with a $25 price limit. Roger breathed a sigh of relief.
"The Nice List" included people on our staff, personal friends and extended (way-extended) family members. Because we were pastors, we felt obligated to treat every person on our church staff to Christmas treats. I dreaded making fudge for 150 people. I can hardly bake a cake. A "heart-felt card" policy was put into place and every employee relaxed.
"Gift Quality=Love" is the toughest. Perhaps you struggle with selecting something amazing for your spouse, parent or child. Talk about this honestly. Tell your dear ones how much you love them every day of the year. Take the opportunity at Christmastime to give something thoughtful, even handmade. I may be stating the obvious, but sometimes it's just a good idea to ask your loved ones what they want (within reason). Forget the surprises. I promise, they will love their present.
Give to your church or favorite ministry at Christmastime. One of the favorite gifts our kids enjoyed was adopting a child from World Vision. Safra is an eight-year-old Ethiopian orphan. My granddaughter Abby writes her every month. Safra's photo remains on the frig. Year-end giving is a big deal at any church. Some church budgets are completely turned around from red to black during December. Help the church you love continue ministering effectively in your community. Giving to God was God's idea.
I am sure you have more suggestions of how to de-stress your gift-giving. Why don't you write them in the comments below?
Friday, December 06, 2013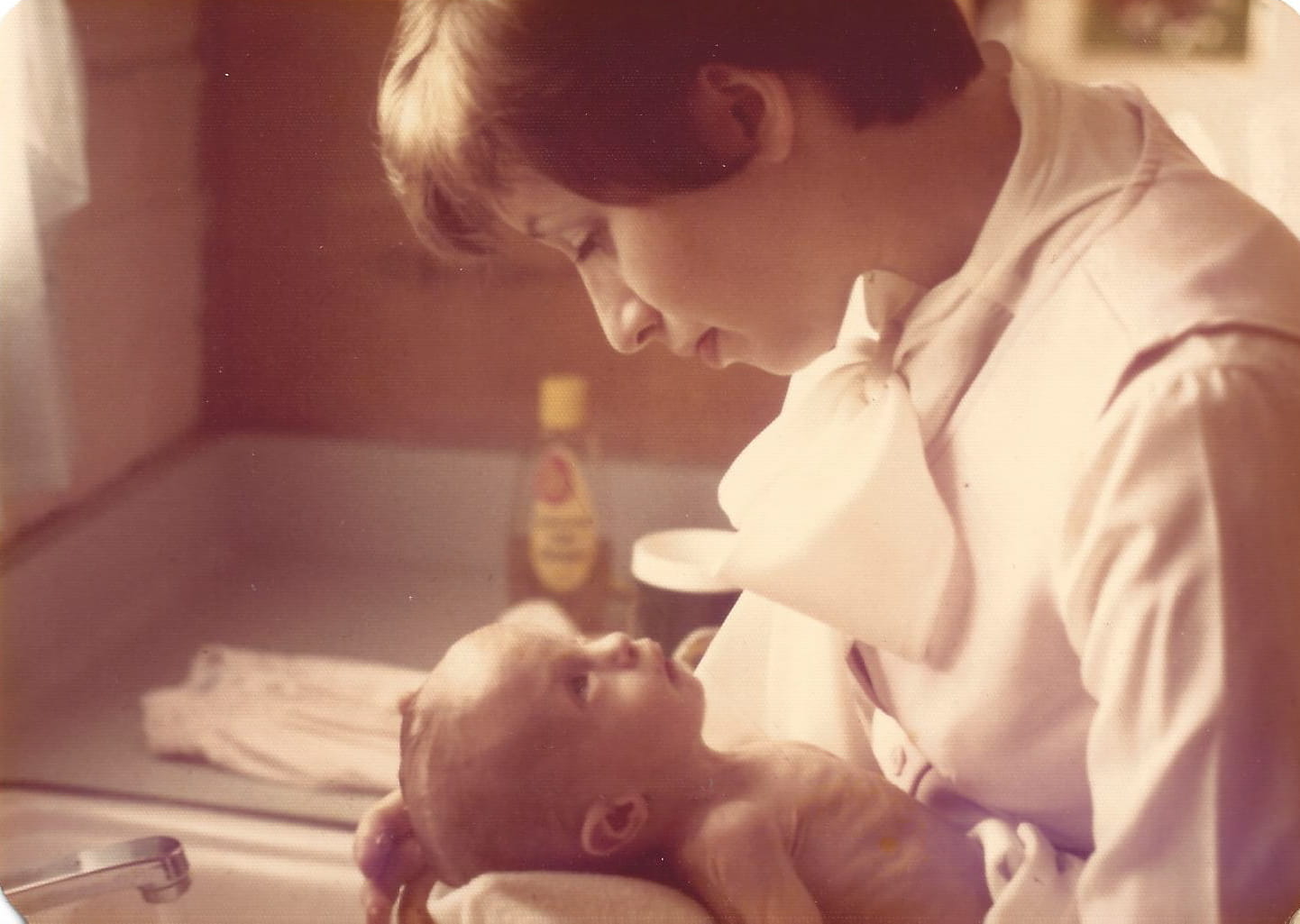 The wonder of Jesus' birth reminds me of our very own "miracle Christmas." No one could explain our Jesus' conception. And no one could expect our Jessie's resurrection. Our ICU nurses, donned in red and green scrubs, smiled and cheered as we entered the hospital ICU. Angie, Jessie's precious "angel nurse" had crocheted a colorful Christmas stocking blanket for our dying baby. For the first time since she was born, Jessie raised her tiny arm toward us as if to wave hello. I remembered another miracle baby born in a stable so long ago. This Christmas was bittersweet. Day after day, Roger and I made the trek to the hospital, never knowing if our daughter's tiny heart would fail before we arrived.
Roger gleefully patted my burgeoning belly in anticipation for the birth of our first child. The nursery glowed with bubble-gum pink paint, the Christmas presents were bought and wrapped ahead of time. Caring for a newborn is an arduous job. My Mom and Dad flew from Dallas to Tucson to help with "rocking duty."
But when I went into labor, Jessie's fragile heart began to fail. Dr. Raphael performed an emergency C-section. Our kind obstetrician sadly shook his head when our little one emerged from my womb. Jessie was blue and limp, three pounds at best. All of a sudden, our tiny treasure drew a breath, coughed and rallied. Her heart muscle pumped through her brittle skeleton. I was still sedated when my husband Roger heard the grim news. "God," he prayed, "I am your servant. Why us? Why is there a nursery full of healthy babies, some that were even unwanted, and mine is born to die?"
Later, Dr. Raphael gently clasped my hand and told me of Jessie's fate. "Most Trisome 18 babies live only a week. She won't last long. I'm so sorry!" Every part of her body created by her 18th chromosome was malformed. Her heart muscle was weak, her lungs were damaged, her little arms and legs were limp from lack of circulation. Roger placed her tiny form in my lap and we sobbed as we cradled her. Finally, we had to return her to Dr. Raphael. She was whisked away to intensive care. Jessica had to be fed with a gavage tube placed down her tiny throat because she was too weak to suck on a bottle. She lived in her "oxygen box" to make it easier to breathe.
I went home, devastated, and we waited for the grim news that Jessie didn't survive the night. And waited. We doggedly drove twenty miles to the hospital-terrified we were seeing Jessie for the last time. But every day she rallied. After two weeks, doctors and medical students came to study her. No Trisome infant had ever survived this long.
The same supernatural power that formed Jesus in Mary's womb sustained Jessie. God showed Himself mighty once again. The poet David penned these words in Psalm 139:
For you created my inmost being;
you knit me together in my mother's womb.
Your eyes saw my unformed body;
all the days ordained for me were written in your book
before one of them came to be.
God knew Jessie's future. No doctor could predict the impact her life would have. Answers to our prayers just kept coming. Jessie lived nine months longer than 99% of Trisome 18 babies.
At the end of December, we were able to take Jessie home. She was now a whopping five pounds. She never grew past that weight. I dressed her in ruffled doll clothes because baby PJ's were too big for her delicate frame. She was too weak to cry, so she'd raise her tiny arms when she was hungry. We fed her formula through a gavage tube every two hours. Roger and I surveyed the colorful nursery where she slept, shell-shocked that our tiny girl was still with us.
As the days dragged on, we grew more and more exhausted. Roger kept up his pastoral duties and preached his socks off Sunday after Sunday. I taught piano to make ends meet. I kept Jessie in a bassinette next to my piano bench.
One cold Saturday night, Roger and I laid drained and discouraged in each other's arms. The constant feedings left us sleep-deprived, and the stress of never knowing if she would be alive when we peered over her cradle left us frazzled and despondent. We prayed earnestly for strength.
As Roger said "amen," we immediately heard a knock at the front door. Fourteen smiling church ladies filled our porch. Were they here to bring us goodies? No. They gave us the most incredible, selfless gift. Joy Artus grinned. "Roger and Julie," she said. "We are the Mom Squad. Every night at ten o'clock, one of us will be at your door to stay up all night with Jessie so you can sleep." We were speechless! Our families lived a thousand miles away, so we had no help with our ailing child.
Mom Squad ladies were doctors, nurses, university administrators, grandmothers, teachers…and in the nine months of Jessica's life, they NEVER missed a night. When church members love you like that, they become your FAMILY. God had sent us our very own angels to comfort us in the darkness of our desperation.
Jessica Lynn Barrier went to be with Jesus in July. We kissed her cold little forehead and said, "Hello, Jessie. We're your Mommy and Daddy. We can finally tell you how much we love you as you smile down on us from Jesus' lap." We wept at her homegoing. I still cry when I remember that first Christmas with her.
Thirty three years later, with holiday lights twinkling, I tearfully put my pen to paper to write what I would say to Jessie today.
"Dear Jessie,
My precious little girl with Jesus, I can hardly remember how it felt to hold your delicate frame in my arms. I thought I would forget you, but you're with me every day. There are so many questions I want to ask you as I look heavenward. Do you miss me? I wish I'd known you as a grown-up girl-my dearest confidant and friend.
The longer I live, the grayer the line between here and hereafter. There's my indomitable father-full of faith and cheating death at least twice every year. Just when he thinks he's headed toward Home, God turns him around, marches him back to us and tells him he still has more to do. No matter what disaster or physical challenge he faces, he simply finds another more creative way to express his love for you. The consummate artist, he finds beauty where others fail to look.
And then there's your Daddy. His earthly heart may not be strong, but it beats with a passion and power that few men have. He always sees heaven before him, and he's never been afraid to go there. But like the Good Shepherd, I think he is still here because he's so good at taking care of everybody else.
Your sister Brianna has seemed to walk so precariously through this world, touching heaven and fighting for breath day in and day out. She spends her waking moments serving God tirelessly, but the more God uses her, the more she seems to suffer. But that doesn't surprise you, does it, Jessie. I weep for her agony.
I wish you could have shared some face time with your baby sister Bronwyn while you were here. Although I know you watch her, her antics and her puppies must make you giggle. The pain she has suffered is the deepest and cruellest of all. Yet she sees the world most clearly and loves so honestly and deeply. Her pain has made her real. Her pain has made her strong.
Earth-dwellers live in a fierce battleground, and those who don't see it are simply looking the other way. Suffering must look so differently to you from heaven's parapet. Hannah Hurnard in Hind's Feet on High Places wrote that her protagonist, little Much Afraid, could only reach the high places by grasping the hands of Sorrow and Suffering.
You see the glory side, don't you Jessie? I
As I ponder life and death and love and such, I long to see through your eyes. What must it be like to look upon Jesus' face every day? How wonderful must it be to never have unanswered questions, to fear nothing and no one?
At times, brief moments during my day, I catch a glimpse of that shining place where you live and feel oddly homesick. Save me a place by your side. I'll see you soon. Merry Christmas."
Tuesday, December 03, 2013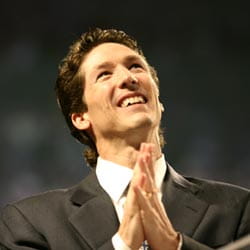 Mega-churches' wonder boy. Prosperity gospel's poster child. New York Times best-selling author for positivity. Joel Osteen draws a lot of fire, especially from disgruntled fundies and theological hard-liners.
But I beg to differ. I've suffered some pretty tough blows from the Enemy over the last few months, and my faith was at an all-time low. Early Sunday morning, I grimly flipped through the channels and Joel's boyish face & lilting southern drawl got my attention. This I know. When he spoke, I was reassured that God is on my side.
He preached a sermon I have never heard before about God's staff (not the people-kind). To my astonishment, Jewish nomads etched their names and answered prayers on their rough-hewn walking sticks. The bedouins had no room for a backpack full of commentaries. A simple piece of wood became a constant reminder of God's faithfulness.
Joel's "staff" sermon was a revelation. I wept at my unbelief. Then I opened my Bible.
1. The rod of God symbolized supernatural power in the face of human frailty.
Look at 80-year-old Moses. The stuttering deliverer threw down his staff and it became a snake (Exodus 7:8). This rough-hewn piece of wood turned water into blood (7:17), caused frog infestation (8:5), itchy lice (8:17), swarms of flies (8:21), dust (9:8), dead cows (9:3), locusts (10:13), hail (9:23), darkness (10:21), and finally the death of the first-born of every family and flock (11:5). Powerful stuff from a staff with a God behind it. Egypt's mighty Pharoah was bested by a stick.
The Red Sea parted with God's command to Moses: "Hold your staff high and stretch your hand out over the sea: Split the sea! The Israelites will walk through the sea on dry ground." Exodus 14:16. KJV
My faith renewed. God was bigger than I remembered.
2. A staff reminds you of who you are and what God has called you to do. God commanded his people to personalize their walking sticks.
"Speak unto the children of Israel, and take of every one of them a rod according to the house of their fathers, of all their princes according to the house of their fathers twelve rods: write thou every man's name upon his rod." Numbers 17:2
I am God's child, deeply loved and unique. I need to remember who I am in Christ.
3. God showed favor and anointing through a staff. Aaron's budding staff silenced the grumpy insurrectionists who surrounded him. His flowering wooden pole was such an amazing sign of blessing over his life, that it was kept in the Ark of the Covenant for generations. (Numbers 17:4-8)
4. God imparted confidence through a staff. In 1Samuel 17, gargantuan Goliath's staff was the size of a weaver's beam. Scrawny, scrappy David used his little shepherd's staff to kill lions and bears by God's Hand. He boldly stepped into the terrifying arena to face the giant because he wielded his staff with confidence. (The five stones and the slingshot helped, too!)
5. God gave comfort and protection through a staff. A Jew's scratchy stick was usually carried throughout his or her life. In the sweet words of the psalmist, David wrote:
"Yea, though I walk through the valley of the shadow of death, I will fear no evil: for thou art with me; thy rod and thy staff they comfort me." Psalm 23:4 KJV
I need reminders. When my problems seem insurmountable, I become faith-forgetful. It's time to allow the Holy Spirit to bring to my memory what God has done for me.
Thank you, Joel. I needed those words today.
Sunday, November 24, 2013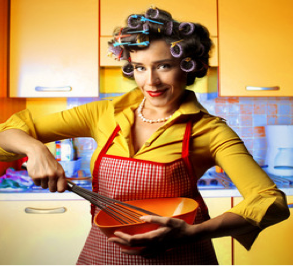 Thanksgiving conjures up many friendly faces whose delicious cuisine has graced my holiday table: Colonel Sanders, Aunt Jemima, and, of course, Sara Lee. Nothing good ever emerged from my kitchen unless it had been baked, battered, barbecued or deep-fried by my fast food friends. I've tried to cook from scratch, believe me. Mom tried to pass on her culinary skills, but the raw chocolate chip cookie dough I stirred never made it to the pan.
Before the days of Lean Cuisine, every dish my Grandma made began with a big 'ole hunk of bacon grease and a cast iron skillet. If I made dishes like "Granny used to make," my husband would clot and blow out every artery in his pudgy body.
After years of gastronomical fiascos, I tried to learn a few cooking terms to increase my cooking prowess. Poach means add a little water. Sauté means add a little butter. Fry means add a lot of Crisco and flambé means set it on fire and burn it to a crisp.
As the Thanksgiving holiday approaches, don't overlook the obvious.
Thanksgiving feasting is over-rated. Nobody, but nobody has developed a foolproof system for roasting the bird (even though the Butterball people assure it's a cinch)!
I have it on good authority (Fox News…) that 4% of happy holiday homes catch fire when their owners try to deep-fry a turkey. Besides the imminent danger of flammable legs and thigsh, ingesting large quantities of poultry fat assures that Uncle Bill's posterior will not fit in the tiny exit row chair when he returns to see Grandma at Christmastime.
Traditional turkey baking is just torturous. Haggard housewives stuff Tom Turkey's behind with breadcrumbs and stay up half the night basting the bird for Thursday's feast. By lunchtime, these overworked cooks are grouchy and exhausted from their Thanksgiving preps. "Turkey breasters" are snobs who only eat white meat and leave the consumption of neck and gizzards for the kids who don't know any better. Dressing can be made from just about anything: paper mache, donut holes, day-old bread or dust bunnies. Shove it up the bird and bake away. Slop on globs of gravy and no one will ever know. Thanksgiving dinner…I love to eat it. I hate to cook it.
One year, I tried to grill a turkey breast "Texas-style." The succulent white meat was charred on the outside and pink-frozen on the inside, like turkey sushi. My husband pretended to down the poultry, but he quickly excused himself, claimed he had to answer a "pastoral emergency," and made a Whopper run. He didn't fool me. I smelled the onion rings on his breath and spotted a lettuce fragment dangling from his bicuspid. I wrapped my little gobbler in foil and made him finish it for dinner, just for spite.
Nowadays, my grown-up daughters and their husbands insist upon eating Thanksgiving turkey cooked by Luby's, Furr's or Uncle Ronnie. They accept the fact that I skipped home economics for choir, and kitchen duty for piano practice. Brie and Bronwyn love me even if I only own two pans: a tiny pot for Campbell's soup and a skillet for Egg Beaters. Skip the skillet. I microwave them in a paper bowl…
Fortunately, my "Martha Stewart" eldest daughter Brie is a master chef who creates epicurean delights. Bronwyn, my youngest, is a chip off the old block. She dumps Cinnamon Toast Crunch cereal on canned peaches and calls it peach cobbler. Her Thanksgiving specialty features a giant bag of marshmallows covering two tiny sweet potatoes underneath. Even our most mediocre Thanksgiving spread is redeemed when we pass the pumpkin pie and chase it with a warm mug of Mussleman's cider.
As matriarch of the Barrier clan, my meals may be paltry, but I never cease to marvel at God's goodness on this day of days. My Pakistani "adopted kids" now face tremendous persecution as their country falls into political chaos. They continue to preach, but at great peril. My Jordanian girlfriend is one step ahead of the secret police as she rescues abused Muslim girls from prison or death.
I never go a single day wondering if I will have food to eat tomorrow. I can preach, teach and pray whenever I like. Churches dot my neighborhood in every direction. Though most of my closest family members have suffered serious health setbacks recently, I will see their faces at my Thanksgiving table this week, and I will be deeply grateful to God for His sustaining power this year above all years.
Pause and remember. Thanksgiving is not a holiday; it is an opportunity to see God, beautifully alive and active in our lives. Many days we rush through our prayers, skim our Bibles, and miss the moments He gives us His grace. We are to be grateful, humble and prayerful.
Call on His Name. So often we pray prayers of desperation and forget the power and authority of our Heavenly Father. Write verses on the attributes of God and have family members read them. Praise together and meditate on God's character and power. We used to have our children trace autumn leaves and write words like "Father," "Savior," "Healer" for them to read before the meal. Some of your family members may come with heavy hearts. Many grieve the loss of a loved one during the past year. It's time to call upon God to bring healing and comfort to them.
Make His Name known. Gathering your dear ones around you is a unique opportunity to share your love relationship with Jesus. Our family always invited the disenfranchised, the lonely, the needy to our table. Many who came to our table were far away from their families. We were enriched by our new friends and excited to share Jesus' love with them.
Sing to HIm. You don't have to be Broadway or boy-band quality, just lift your voice. Choose songs the little ones around your table know. Have a family member bring an instrument to play, or simply read a psalm.
Give thanks.
Ps 105:1-2
Give thanks to the LORD, call on his name;
make known among the nations what he has done.
Sing to him, sing praise to him; tell of all his wonderful acts.
Example: "Gen 1:1" "John 3" "Moses" "trust"
Advanced Search
advertise with us