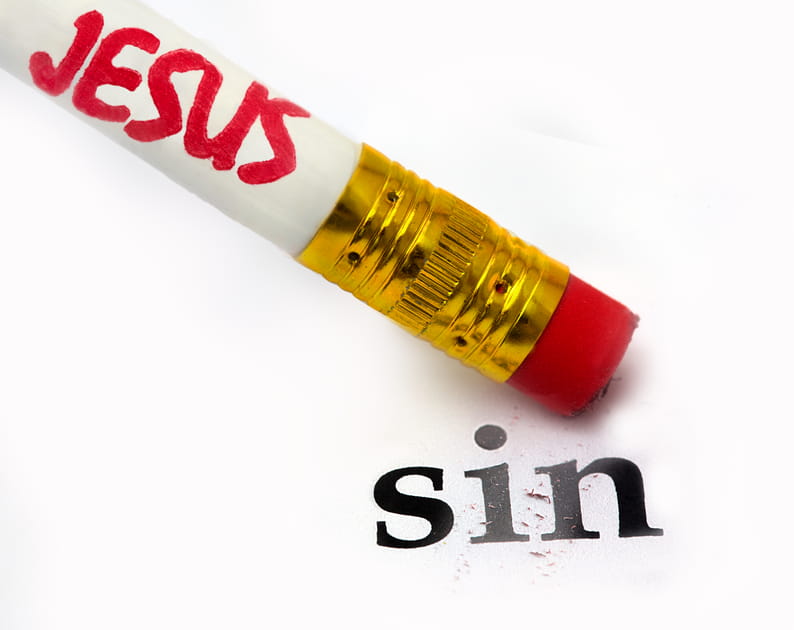 "Therefore he had to be made like his brothers in every respect, so that he might become a merciful and faithful high priest in the service of God, to make propitiation for the sins of the people" (Hebrews 2:17).
You have the birth of Christ and the death of Christ in the same sentence. He was born as a man that he might be made like us. He died as a propitiation for the sins of the people. To propitiate means to turn away wrath by offering a gift. When Christ died, he voluntarily took upon himself the wrath of God that was meant for you and me. We know that God is too righteous to overlook sin. Psalm 7:11 says "God is angry with the wicked every day" (KJV). If a man sins, he faces the wrath of God. God cannot wink at sin. Before I can have peace with God, my sin must be dealt with. There is no escape from this fact because God is 100% righteous and will not clear the guilty. Any solution to the sin problem must face that fact.
But another Biblical principle tells me God is merciful toward sinners. His mercy means he loves me in spite of my sin. God so loved the world (John 3:16) that while we were yet sinners, Christ died for us (Romans 5:8). Any solution to the sin problem that involves his mercy must also satisfy his righteousness.
What gift can I bring to turn away his wrath?
Money? No, because all the silver and gold comes from him.
Animals? No, because he owns the cattle on a thousand hills.
My possessions? No, because he made the stars.
What can I bring to turn away his wrath? Nothing. God knew that. He knew I didn't have anything to offer, so he offered the gift of his one-and-only Son, Jesus Christ, to die in my place. That's the mercy of God. When Jesus died, his death on the cross was the perfect sacrifice for sin. That satisfied the righteousness of God. His anger was turned away by the offering of his own Son. The Father was propitiated.
In 1863 Charitie Bancroft wrote a hymn called Before the Throne of God Above. Recently it has gained new popularity because it has been set to a Celtic melody. The second verse offers one of the greatest statements of the gospel I have ever heard:
When Satan tempts me to despair
And tells me of the guilt within,
Upward I look and see him there
Who made an end of all my sin.
Because the sinless Savior died
My sinful soul is counted free.
For God the just is satisfied
To look on him and pardon me.
I can rest my soul on this wonderful fact. God isn't angry at me anymore. Why? Because I've believed in Jesus. I've trusted in what he did on the cross. He took the wrath of God in my place. Forever and ever God is my Father and I am his Son. The blood of Jesus has paid the debt and turned away God's righteous wrath against me. That's propitiation.
Lord Jesus, no one could ever take your life from you. You willingly laid it down for us. Because you were forsaken, I am forgiven. Glory to your name forever! Amen.
You can reach the author at ray@keepbelieving.com. Click here to sign up for the free email sermon.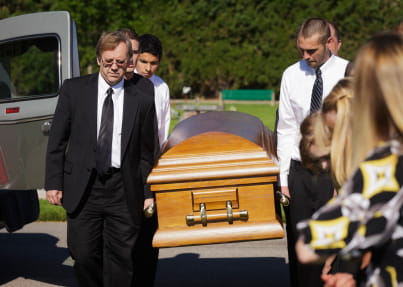 "Since therefore the children share in flesh and blood, he himself likewise partook of the same things, that through death he might destroy the one who has the power of death, that is, the devil, and deliver all those who through fear of death were subject to lifelong slavery" (Hebrews 2:14-15).
Down deep in the human heart there is a fear of death that Satan uses to keep us enslaved. Don't miss the point. Satan has no power to kill you or anyone else. He can't do anything without God's permission. But he plays upon our fear of death to keep us in the chains of sin. That's why the Bible says the sting of death is sin (1 Corinthians 15:56). When the unsaved die, they die with their sins still upon them, like a heavy burden, a vast weight bearing them down to hell. They die miserable, angry, frustrated, and fearful because they don't know what to do with their sins.
What a difference it makes to die having your sins forgiven. How many times have I heard Christians say when a loved one dies, "What do people do who don't know the Lord?" Death is hard enough to face if you are a Christian, but it is intolerable without the Lord. And yet every day countless thousands march into eternity with the leaden weight of sin hanging around their necks.
A friend who watched a loved one die said it succinctly in just two words: "Death stinks." Yes, it does, which is why the Bible says death is the last enemy that shall be destroyed (1 Corinthians 15:26). Some people claim that death is a "natural" part of life. This is certainly true in the sense that death comes to all of us due to this fallen world. Where sin exists, death is indeed "natural." But that is only part of the biblical picture. Death reigns because of Adam's sin (Romans 5:12-14). Now through Jesus Christ we have his infallible Word that "everyone who lives and believes in me shall never die" (John 11:26). Like most pastors I have quoted those verses often during funeral services. I like to do it when the dead person is in the casket right in front of me. After all, that's when the full impact of Jesus' words really hits home. Do we believe Jesus or not? John Stott comments that for the Christian, death has become a "trivial episode," a minor inconvenience and nothing more. If we know Jesus, death is like closing our eyes and one moment later opening them in heaven.
Unbelievers don't have that privilege nor do they understand our confidence as we enter death's door. For them death is the end—or so they think. For us it is the next step in our eternal life with God.
Lord Jesus, you are the Lord of Life! Death has no power over you. Because you live, we too shall live. Set us free from fear so that we can live boldly and love freely because nothing can ever separate us from you. Amen.
You can reach the author at ray@keepbelieving.com. Click here to sign up for the free email sermon.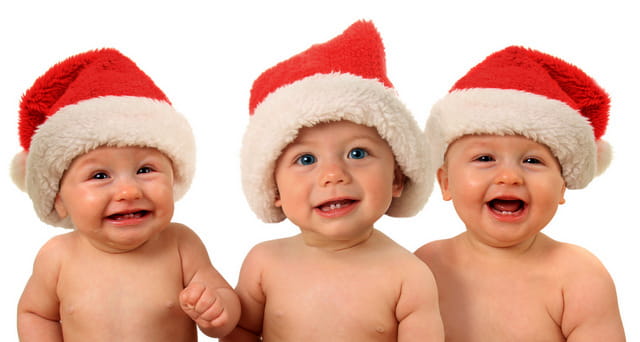 "He is not ashamed to call them brothers" (Hebrews 2:11).
Suppose a man went outside one night and looked at the stars. Could he know there is a God? If he went to the Grand Canyon and saw its incomparable beauty and then traveled to Yosemite and saw its splendor, if he visited the mighty Niagara Falls, could he be sure there is a God? The answer is yes. If a man looked at nature and saw the intricate design and pattern of creation, he could know for certain this didn't happen by chance. By careful study, a man could conclude there must be a God.
How much could he know about God simply by studying nature? He would know about his wisdom, power, and infinite creative ability. But no man could discover the love of God simply by studying the bombardier beetle or analyzing the antelope. He would never know if God cared about him. A God of the stars, moon and sun would be great and powerful, but he would never be personal.
That explains why Jesus came to earth. Because we share a common humanity with Jesus, he is not ashamed to call us brothers. God came down to where we live and became one of us. He didn't shout "I love you," and he didn't mail us a letter we couldn't read. He took on our nature, was born just as we are born, lived as we live, and died as we die. When He says, "I love you," we understand him because in Jesus Christ God has become one of us.
Lord Jesus, you did not hesitate to demote yourself so that you could become our true Brother. Thank you for making the long journey so that one day when our journey is over, we will see you face to face. Amen.
You can reach the author at ray@keepbelieving.com. Click here to sign up for the free email sermon.