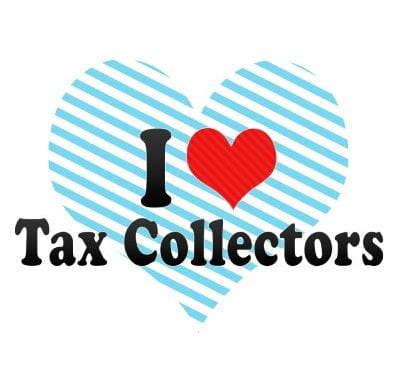 "Then Levi held a great banquet for Jesus at his house, and a large crowd of tax collectors and others were eating with them" (Luke 5:29).
This is evangelism at its best.
Levi the tax collector follows Jesus.
He holds a banquet for Jesus at his home.
He invites his tax-collector friends to come.
Evidently it was a grand occasion.
Naturally the super-religious types hated it. Why would Jesus associate with riff-raff like that? Didn't he know that tax collectors were notorious cheats who were in cahoots with Rome? A young man on the rise (which Jesus certainly was) ought to know better than hang around with that crowd.
But Jesus felt at home with tax collectors and prostitutes. They got along just fine with Jesus because he knew what they were like and loved them anyway. He enjoyed their company, laughed with them, listened to them, and made himself available to them. As for the religious types, they viewed Jesus as a nuisance at best and as a threat at worst. Eventually they would conspire to put him to death. In the meantime they treated him with low-grade hostility. That's why they peppered his disciples with questions and took every chance they had to trip him up.
Jesus loved the Pharisees and would have spent time with them. It's that they didn't want to spend time with him. So he spent time with those who welcomed him. Jesus explained all this in terms that the Pharisees probably missed altogether:
"It is not the healthy who need a doctor, but the sick. I have not come to call the righteous, but sinners to repentance" (vv. 31-32).
If a man thinks he is healthy, he won't go to the doctor even though he has a tumor growing on the inside. As long as he denies his problem, he won't seek help even if it kills him. Jesus came to help those who know they need help.
The first step in getting well is to admit you have a problem. That's why Jesus hung around with the wrong crowd. He always gets along well with people who know they need him.
Gracious Lord, purge from my heart a judgmental spirit. May I not be ashamed of you or of the people you came to save. Amen.
You can reach the author at ray@keepbelieving.com. Click here to sign up for the free email sermon.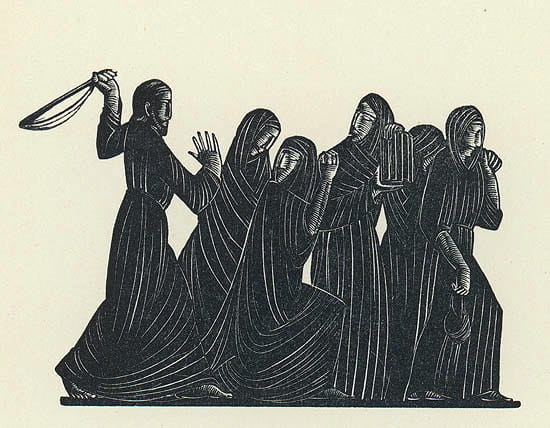 "Christ and the Money-Changers," Eric Gill, 1919
"He made a whip out of cords, and drove all from the temple area, both sheep and cattle; he scattered the coins of the money changers and overturned their tables" (John 2:15).
Sometimes you've got to clean house.
In this case Jesus decided to clean his Father's house.
It happened during Passover when Jerusalem was crowded with Jewish pilgrims. Some of the local merchants (supported by the High Priest and his friends) decided this was a chance to make some big money. So they set up stalls near the temple where they charged exorbitant rates for the animals being offered for sacrifice.
The money changers inflated the exchange rate for temple currency in order to gouge the poor pilgrims who had no other option if they wanted to worship at the temple. Jesus cleansed the temple because its leaders were corrupt and greedy. The priests made money off the backs of the poor people who had no other option. They had turned the temple from a house of prayer into a noisy, money-grubbing circus.
Jesus hated that.
He hated the businessmen who took advantage of the poor.
He hated the priests who were in on the deal.
He hated those who acted unjustly while claiming to worship the God of justice.
Jesus despised what these profiteers were doing.
Injustice is always wrong, but injustice in the name of God is doubly evil. Jesus would not stand for it.
A plaque at the Holocaust Museum in Washington, D.C. contains this quote from Yehuda Bauer: "Thou shalt not be a victim, thou shalt not be a perpetrator, but, above all, thou shalt not be a bystander."
Good words to ponder as we journey with Jesus toward the cross.
Are we bystanders as life passes by?
Or will we care enough in Jesus' name to get involved?
Lord, forgive us for caring so much about ourselves that we care so little about the hurting people of this world. Give us eyes to see, a voice to speak, and the will to act. Amen.
You can reach the author at ray@keepbelieving.com. Click here to sign up for the free email sermon.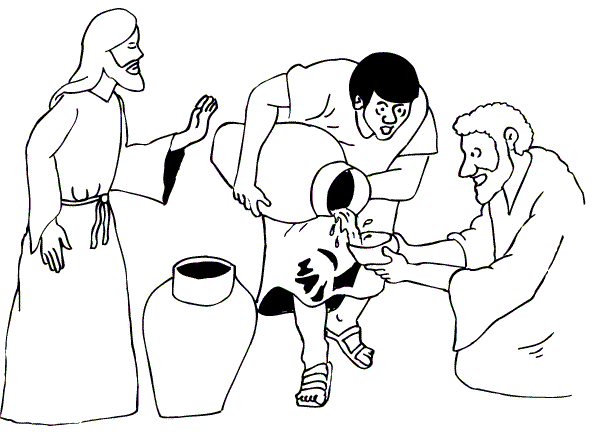 "On the third day a wedding took place at Cana in Galilee. Jesus' mother was there, and Jesus and his disciples had also been invited to the wedding" (John 2:1-2).
Two things stand out to me in this story of Jesus turning water into wine. First, Mary expects her son to do something about the wine running out. No doubt for a long time Mary had wanted to share with others the secret about Jesus. She wanted them to know that he was no ordinary child, that he was the "Son of the Most High" who would one day establish a kingdom that will never end. But that grand achievement seemed very remote on that day in the little village of Cana when the wine ran out before the wedding was over.
Her request is, "My son, do something about this." She meant, "You have power they know nothing about. Use it to solve this problem." Was she expecting Jesus to work a miracle? If so, she could hardly be faulted for wanting others to know the truth about Jesus.
Second, we see in this miracle the reticence of our Lord. He does not work a miracle of new creation by creating wine out of nothing. When the miracle is done, he lets the servants announce it. During his earthly ministry Jesus was always conscious that his hour (the time of his suffering) had not yet come. He would not unnecessarily reveal himself nor create a public stir. So he turns the water into wine, but he does not make a great display of it. Later miracles (such as the feeding of the 5000) would be more public. This first miracle adds to the joy of the wedding but does not distract from the purpose of the day.
Did the newlyweds know that Jesus had turned the water into wine? Perhaps, but we can't be certain. Did they become believers? Again, we don't know. But this miracle benefits everyone who came to the wedding. They drank the "good wine" even if they didn't know where it came from.
Mary will live to see her wish come true as multitudes believe in Jesus. But for now, this first miracle brings joy to a wedding feast. Those who understand believe in him.
A "quiet miracle" saved the day at Cana. It is a harbinger of much more to come.
Lord Jesus, open our eyes to see you at work all around us. Thank you for giving joy that can never be taken away. Amen.
You can reach the author at ray@keepbelieving.com. Click here to sign up for the free email sermon.