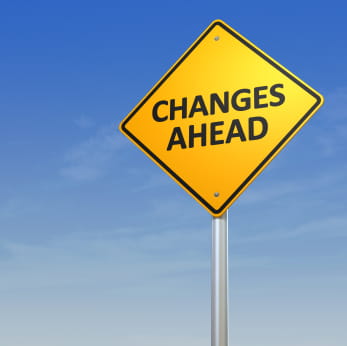 "When they came to Jesus, they saw the man who had been possessed by the legion of demons, sitting there, dressed and in his right mind; and they were afraid. . . . Then the people began to plead with Jesus to leave their region" (Mark 5:15, 17).
This is the most severe case of demon possession in the Bible.
It is also one of the most amazing miracles Jesus ever performed.
Jesus met a man filled with demons when he visited Gerasa, in Gentile territory, on the eastern side of the Sea of Galilee. After Jesus cast out the demons, he allowed them to possess the pigs who ran down a cliff and into the sea. Meanwhile the man sat at Jesus' feet, calm, clothed, and in his right mind. The response of the townspeople is telling: "They were afraid" (v. 15). So they begged Jesus to leave their region. Jesus left and as far as we know, he never returned.
Ponder this thought for a moment. After Jesus works an amazing miracle, the townspeople ask him to leave.
When people looked at the man, there was no doubt that a miracle had occurred. Evidently the pigs mattered more than the man. But to Jesus the man mattered more than the pigs. They couldn't handle the transformation. Instead of rejoicing, they were afraid. Of what? Of the man? Possibly. Of Jesus? Definitely! They were afraid of anyone with that kind of power. What will he do next? To paraphrase C. S. Lewis, Jesus is not safe, but he is good. He does not always do what we expect, but what he does is always for the best.
The people who came to investigate the miracle asked Jesus to leave because he was bad for business. They were right! When Jesus comes into your life, it will never be business as usual again.
Before his conversion, Augustine said he sometimes prayed, "Save me, O Lord, save me, but not now!" He is not the first or the last person to pray that way.
Lord Jesus, may we not be afraid of your power. Change us from the inside out, even if it makes us uncomfortable. Amen.
You can reach the author at ray@keepbelieving.com. Click here to sign up for the free email sermon.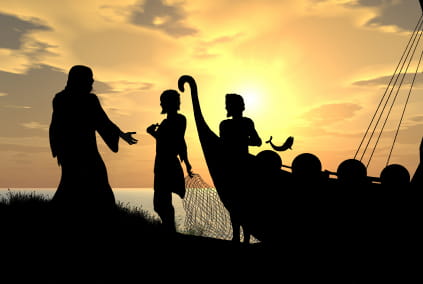 "Then Jesus said to Simon, 'Don't be afraid; from now on you will catch men.' So they pulled their boats up on shore, left everything and followed him" (Luke 5:10-11).
"Fear not and follow me."
These five words sum up the call of Christ to each of us. We must set aside our worry about the future and our fear of what others may think of us. Until we do, we can never truly follow Jesus.
For Peter and the other disciples, following Christ meant leaving behind the old life (including the incredible catch of fish), giving up their boats, their nets, and their livelihood, and following Christ into an unknown future. Dietrich Bonhoeffer described it this way: "They must burn their boats and plunge into absolute insecurity in order to learn the demand and the gift of Christ."
Letting go must always come first. Anything that hinders our walk with Christ must go. Even some good things must go in order that better things may come from the Lord. We can't have it both ways.
The word for "followed" means "to walk the same road." That's what a disciple does—he walks the same road as Jesus. He gets on the "Jesus road" and follows it wherever it may lead. No guarantees, no deals, no special promises. He simply walks that road every day, following in his Master's steps.
Don't be afraid to follow Jesus. You'll never regret starting down the "Jesus road." You will only regret that you waited so long to do it.
Are you ready to follow Jesus wherever he leads? That's where it all begins. The rest is just details.
Lord Jesus, let faith rise to replace our fear. May we gladly leave all to follow you and not hold back, not even a little bit. Amen.
You can reach the author at ray@keepbelieving.com. Click here to sign up for the free email sermon.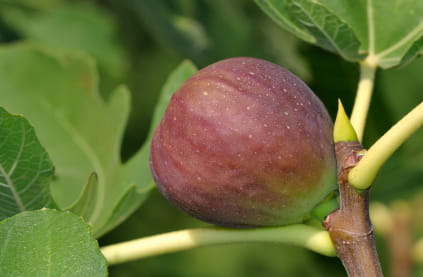 "I saw you while you were still under the fig tree before Philip called you" (John 1:48).
Jesus saw Nathanael before Nathanael saw him.
That statement reveals a huge spiritual truth:
Salvation is of the Lord.
Salvation doesn't start with us. It always starts with God. It is a work of God from first to last. We need this truth because it's easy to fall into a man-centered way of thinking. We often speak of "finding" the Lord, and that is true. But it is equally true that if Jesus did not find us first, we would never find him on our own.
Jesus was moving to call Nathanael before Nathanael knew who he was.
This ought to give us great confidence in our prayers and in our evangelism. We have a part to play because God has ordained both the means and the ends of his work on the earth. We pray for the lost precisely because we fully expect God to work in the hearts of the lost long before they come to faith in Christ. We can't say in advance exactly how God will work or when or where. We don't need to know that part. It is enough to know that salvation is a gift of God, and that every part of salvation is "not of ourselves" (see Ephesians 2:8-9).
Think of it this way:
Philip still had to say to Nathanael, "Come and see" (v. 46).
Nathanael still had to come.
When Nathanael came to Jesus, he discovered Jesus had been watching him all along. Let this thought encourage you as you think about friends who are far from the Lord. Jesus sees them too. He knows where they are. He prepares them to respond so that when they are invited, at just the right moment, they will come to Christ.
We all have friends who are "under the fig tree" right now. If they seem unreachable, remember Nathanael and do not lose heart. Jesus sees the lost, he knows where they are, and he calls them by the Holy Spirit.
Keep believing, and keep on praying. You never know what God will do.
Give us faith, O Lord, to believe your Word, and to keep on praying for our friends who do not know you. Amen.
You can reach the author at ray@keepbelieving.com. Click here to sign up for the free email sermon.