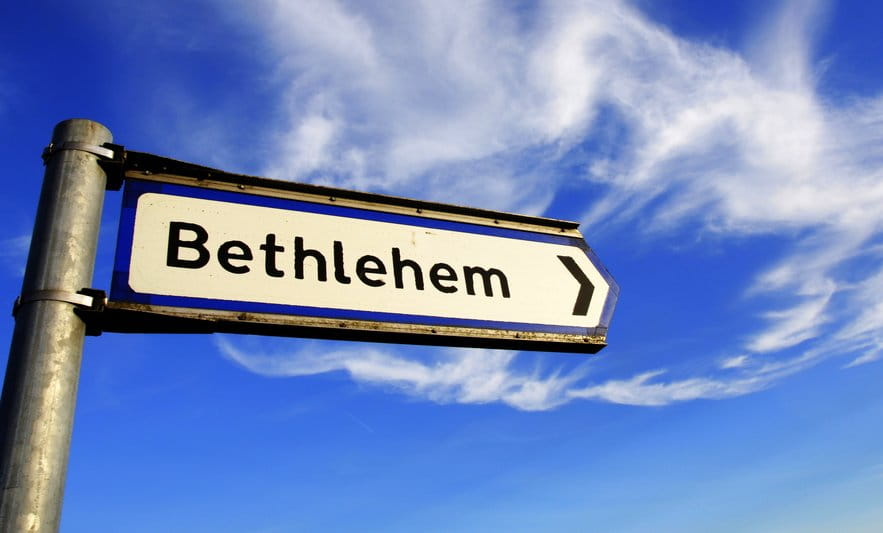 "But you, Bethlehem . . . though you are small among the clans of Judah, out of you will come for me one who will be ruler over Israel" (Micah 5:2).
It was an "on the way" place.
You passed through Bethlehem because you were on the way to or from Jerusalem. Two thousand years ago Bethlehem was indeed a "little town" as described in the familiar Christmas carol by Phillips Brooks. Although well-known as the birthplace of King David, the town itself was home to a few hundred permanent residents. Because it was close to Jerusalem, we can assume the inns and guest rooms were full of pilgrims making their way to and from Jerusalem on their way to various ancestral hometowns to pay the census tax required by Caesar Augustus (Luke 2:1-3).
If God had wanted worldly pomp and ceremony, Jesus would have been born in Rome. If he had wanted good standing for his Son, he would have chosen Athens. If he had wanted religious acclaim, he would have chosen Jerusalem. Or he could have chosen Alexandria or Antioch. The Roman Empire was filled with famous cities.
But he chose Bethlehem, a truly out-of-the-way location. Even in Israel, Bethlehem was "least among the clans of Judah."
Our God is not a frontrunner. He doesn't need worldly power to accomplish his purposes. When Jesus was born, the world paid no attention to a young couple giving birth in a stable in some tiny village in a backwater province of the Roman Empire. No one noticed the baby wrapped in rags sleeping in a feeding trough.
In such an unlikely way, God moved into our neighborhood and became one of us. God's ways are not our ways. If you doubt that, take another look at that sleeping baby. He will one day rule the world.
Do not despise small things. God chooses Bethlehem and a Savior is born.
When God starts small, he intends to do something big.
My Father, you are indeed the God of great surprises. Your ways are higher than my ways, and your thoughts much greater than my imagination. I bow before you and say, "Your will be done!" Amen.
Musical bonus: After visiting the Holy Land in 1865, Phillips Brooks wrote "O Little Town of Bethlehem." Here's a beautiful version by Sarah McLachlan.
You can reach the author at [email protected]. Click here to sign up for the free email sermon.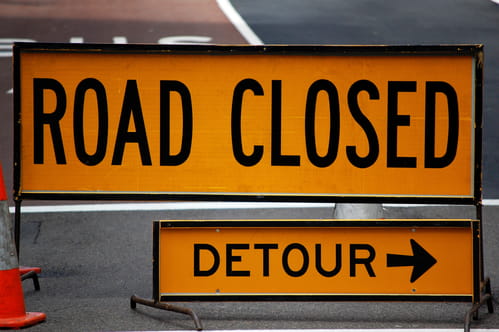 "Out of Egypt I called my son" (Hosea 11:1; quoted in Matthew 2:15).
When Charles Spurgeon preached on this verse, he began his sermon this way:
"Egypt occupies a very singular position towards Israel. It was often the shelter of the seed of Abraham. Abraham himself went there when there was a famine in the land of his sojourn. To Egypt Joseph was taken that he might escape from the death intended for him by his envious brethren, and become the foster-father of the house of Israel. Into Egypt, as we all well know, went the whole family of Jacob, and there they sojourned in a strange land. There Moses acquired the learning which was so useful to him."
He points out that while God sometimes sent his children to Egypt to protect them, he always delivered them from Egypt later. So Moses and the children of Israel came "out of Egypt" in the great passage through the Red Sea. They needed Egypt for protection, but they were never meant to stay there forever.
We don't know how long Jesus and his parents stayed in Egypt, or where they stayed, or how old Jesus was at the time. But those details don't matter. God protected Jesus by sending him to Egypt at just the right moment to spare his life. One writer called this the "cross-handed" providence of God because a desperate flight to escape Herod turns out to be a great mercy from the Lord. But it would only be seen in reverse.
My favorite definition of faith comes from Philip Yancey: "Faith means believing in advance what will only make sense in reverse." Many things in this life make no sense to us. We all have deep and personal questions that defy all human answers. We want to know why things happen the way they do and why couldn't things have happened some other way. It would be wrong to say that faith provides all the answers. It doesn't. Perhaps in heaven we will fully understand, or in heaven our desire to know will be transformed by our vision of the Lord. By faith we see things that are invisible to others and by faith we believe in advance those things that right now make no sense but one day will make perfect sense because we will view them in reverse.
It's only as we look back that we say, "I can see why it had to happen that way." So it is for all of us. God often sends us to "Egypt" to protect us and to prepare us for what is to come.
Do not despair if you feel like you are in "Egypt" today. What seems like a punishment or a detour may turn out to be a great gift from the Lord. When we view our trials through the lens of God's providence, they turn out to be gifts from heaven. This is true even when our trials seem like a great burden.
God knows what he is doing even when we can't see it.
Father, help us to trust you when the way forward seems unclear. Give us faith to take the next step with you even if it seems to lead to Egypt. Amen.
Musical bonus: Today's song started as a French carol, but became very popular in America after it was translated into English in the late 1800s. Let's listen as David Phelps sings O Holy Night.
You can reach the author at [email protected]. Click here to sign up for the free email sermon.
"But I see four men unbound, walking in the midst of the fire, and they are not hurt; and the appearance of the fourth is like a son of the gods" (Daniel 3:25).
No wonder the king was confused.
You throw three men, bound with ropes, into the furnace.
They don't die.
The ropes burn off, but the men don't burn.
They get up and walk around inside a blazing inferno.
Then a fourth man shows up. What's up with that?
When Nebuchadnezzar looked into the flames, he expected to see the young men roasting to death. Instead, he saw them walking around, unharmed and unbound, and a fourth man walking with them. He called him "a son of the gods," which is an amazing insight for a pagan king. It's a Babylonian way of saying, "That's the Son of God!"
Who was the fourth man? I believe it was the Lord Jesus Christ himself. This is an Old Testament appearance of the Son of God in bodily form. He stepped across the battlements of heaven, walked down the starry staircase, stepped into the blazing furnace and said to the flames, "Cool it!" And they did. That made it very comfortable for Shadrach, Meshach, and Abednego.
I am struck by the fact the Lord Jesus appears only once in this chapter. Where is Jesus in Daniel 3? He is in the furnace waiting for the young men. You can do the math yourself. Outside there were three, inside there were four, and outside there were three again. Jesus never manifests himself, except inside the furnace, at the very moment when they most needed to see him.
What a lesson this is for all of us. So often we go through life for days and weeks without any consciousness of the Lord's presence with us. But when trouble comes, when the flames lick at our feet, when life tumbles in around us, then we discover Jesus has been by our side the entire time. It is in the fires of life that we experience the presence of Christ most powerfully. He is always there, but he makes himself known in the fiery furnace.
Are you in the furnace today? Be encouraged. You are not alone.
Lord Jesus, when our faith falters, show us your glory! Open our eyes to see you standing by our side. When we are afraid, we will trust in you. Amen.
Musical bonus: The carol Child in a Manger comes from an old Gaelic melody. Even though it is found in many hymnals, I think many people are not familiar with it. Here are the lyrics to the first verse:
Child in the manger, infant of Mary,
Outcast and Stranger, Lord of us all,
Child Who inherits all our transgressions,
All our demerits upon Him fall.
I hope you'll listen carefully as Sarah Brightman sings Child in a Manger.
You can reach the author at [email protected]. Click here to sign up for the free email sermon.