Thursday, September 18, 2014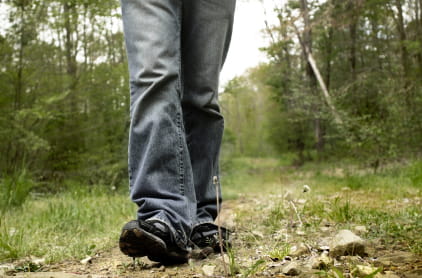 We have heard it said many times that our choices matter. We know this is true because all of life is shaped by the choices we make. We make our choices and our choices turn around and make us.
As I ponder the situation, I realize that at the age of 61, I am nothing more than the sum total of all the choices I have made over all the years of my life. I am what I am, where I am, doing what I do, as a result of thousands of choices made over a long period of time. For instance, I was a college junior in Chattanooga, Tennessee when I began to notice this pretty girl on campus who I thought I'd like to meet, but I couldn't think of how to do it because she was the secretary to the chairman of the Music Department, and I rarely went in that building. I don't exactly remember how we met or what I said. We had our first date to a Valentine's Banquet, then we went on a picnic double-date with Tom and Fay Phillips (who were dating but not yet engaged at that point). One thing led to another, and not long ago we celebrated our 40th wedding anniversary.We make our choices and our choices turn around and make us
Choices.
So important.
So crucial.
We make our choices and our choices turn around and make us.
Because our choices matter, the Bible speaks of them often. Near the end of his life Moses challenged his people this way:
"This day I call the heavens and the earth as witnesses against you that I have set before you life and death, blessings and curses. Now choose life, so that you and your children may live" (Deuteronomy 30:19).
As Joshua was an old man and nearing death, he reminded the people of Israel about what God had done for them. Then he exhorted them with these words:
"But if serving the LORD seems undesirable to you, then choose for yourselves this day whom you will serve, whether the gods your ancestors served beyond the Euphrates, or the gods of the Amorites, in whose land you are living. But as for me and my household, we will serve the LORD" (Joshua 24:15).
Many years later Elijah stood atop Mount Carmel and addressed the people of Israel this way:
"How long will you waver between two opinions? If the LORD is God, follow him; but if Baal is God, follow him" (1 Kings 18:21).
Psalm 1:6 shows us the end result of the ultimate choice:
"For the LORD watches over the way of the righteous, but the way of the wicked will perish" (Psalm 1:6).
Then we have these familiar words from Solomon:
"There is a way that seems right to a man but its end is the way to death" (Proverbs 14:12).
Finally we can add this solemn warning from the Lord Jesus Christ:
"Enter by the narrow gate. For the gate is wide and the way is easy that leads to destruction, and those who enter by it are many. For the gate is narrow and the way is hard that leads to life, and those who find it are few" (Matthew 7:13-14).
Every person is on a journey that leads to life or death. Jesus calls it a "way."
One "way" is wide and easy.
The other "way" is narrow and hard.
Many take the easy way.
Only a few take the hard way.
Jesus is saying to all of us today,
"Make sure you are on the right road. You don't want to end up in a place you never wanted to be."
That brings me back to where I began. Our choices really do matter. We make our choices and our choices turn around and make us. Never is this more important than when hard times come and life seems to move against us. When trouble comes, you find out very quickly what you really believe.
That's what is happening to Habakkuk.
He is finding out what he really believes.
Now God is bringing him face to face with the choice he must make.
You can read the rest of the sermon online.
You can reach the author at ray@keepbelieving.com. Click here to sign up for the free email sermon.
Tuesday, September 02, 2014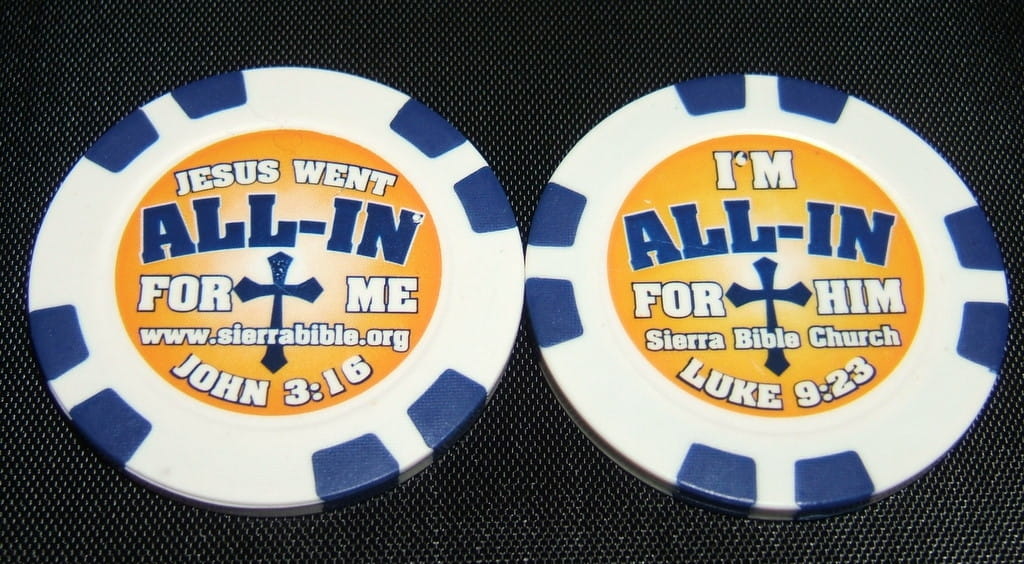 In this message we need to hold two texts together because one is the key to the other. Let's start with the words of Paul in Romans 1:17:
For in the gospel the righteousness of God is revealed—a righteousness that is by faith from first to last, just as it is written: "The righteous will live by faith."
Note the last part of that verse where Paul says, "Just as it is written." That means he is quoting the Old Testament. Where did he find the phrase, "The righteous will live by faith"? It comes from Habakkuk 2:4.
"Behold, his soul is puffed up; it is not upright within him, but the righteous shall live by his faith.
Everyone agrees that this is the central verse of Habakkuk. It is certainly one of the most crucial verses in the Bible. Here is a verse so important that it takes three New Testament books to explain it. The phrase "the just shall live by faith" is quoted in Romans 1:17, Galatians 3:11, and Hebrews 10:38.
This is the text that changed the world
This is the text that changed the world. It first changed a man, and that man changed the world. Most of us know the story of Martin Luther, at one time an obscure Roman Catholic monk, who entered the monastery seeking to be set free from the heavy burden of guilt he felt because of his sin. Though he was an obedient son of the church, he found no rest for his soul in prayer and fasting and penance. His eyes were opened by God when he studied the epistle to the Romans. As he came to Romans 1:17, he pondered the meaning of the quotation from Habakkuk 2:4. Reflecting back on what this text meant in his life, Luther offered this testimony:
When by the Spirit of God, I understood these words—"The just shall live by faith"—then I felt born again like a new man. I entered through the open doors into the very paradise of God.
When Martin Luther found this text—or more accurately—when this text found him, it turned his life upside down. No longer was he willing to remain a simple monk at the monastery in Erfurt. Once the blazing truth of justification by faith gripped his soul, he ignited a fire that eventually spread throughout Europe and eventually to the ends of the earth.
You can read the rest of the sermon online.
You can reach the author at ray@keepbelieving.com. Click here to sign up for the free email sermon.
Wednesday, August 27, 2014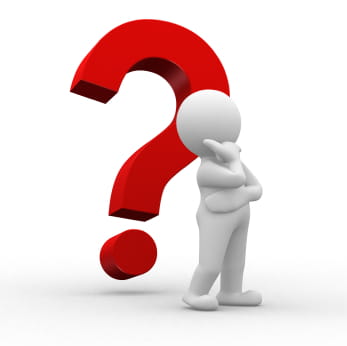 What do you do when you've prayed to God and you don't like the answer you've received?
*You applied for the college of your dreams, but they said no.
*You interviewed for a new job, but they found someone more qualified.
*You asked God for healing, but the doctor says the chemo didn't work.
*You prayed and prayed to find a husband, and after all these years he has not yet found you.
*You asked her to marry you, and she said no.
*You sunk your life savings into a new business only to see it fail within a year.
*You moved across the country to take a new job, but it didn't work out, and now you are unemployed—again.
*You never intended to end up divorced, but here you are.
*You planned on having more children, but it isn't happening for some reason.
*You volunteered to serve on the worship team. They said they'd get back to you. Evidently they lost your number.
We've all been there, most of us many times because that's the way life is. You have your dreams, you make your plans, you sincerely seek to do God's will, you pray to the Lord, and when the answer comes, it's not what you wanted. What do you do then? We don't talk about this very often but we should.
Your plan and God's plan are rarely the same.
Live long enough and you'll discover that God's plan and yours often are not the same. We all know that we should pray "Your will be done," and most of us do, but it still jolts the spirit when we discover that God has a completely different plan in mind.
You can read the rest of the sermon online.
You can reach the author at ray@keepbelieving.com. Click here to sign up for the free email sermon.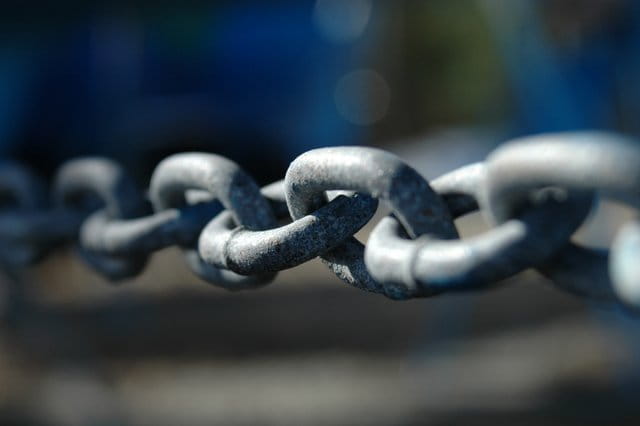 I've never met Jerry Seinfeld.
But he gave me a good idea nonetheless.
It happened like this. A little over a year ago I heard a radio interview with a comedian who said that when he was just starting out, he met Jerry Seinfeld backstage one day and asked him how to make it as a comedian.
"Write better jokes," he told him.
Good advice, but how do you do that? Jerry Seinfeld said that he wrote a new joke every day. Some days he wrote just one, some days more than one, but he never let a day go by without writing at least one new joke. Keep writing new jokes and soon you'll write better jokes. It turned out that Jerry Seinfeld has some kind of calendar that he marks each day that he writes a joke. Keep at it and soon you've got a chain going.
"Don't break the chain," Jerry Seinfeld said. Then he repeated it for emphasis. The young comedian said he took the advice to heart and it worked for him.
When I heard that story, the refrain, "Don't break the chain" kept rolling in my mind. So I decided to see if there was an app that would help me keep track of certain things I wanted to do each day. Turns out there are quite a few apps that do that. I downloaded one called Chains.cc and started using it. I decided to track four things on a daily basis: my diet, my weight, my quiet time, and my writing. Three days ago I was pleased to see this screen come up: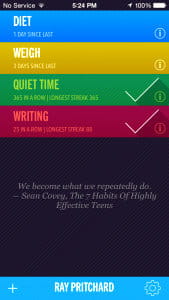 I'm certain there has never been a time in my life when I have had a quiet time 365 days in a row. To be sure, this doesn't somehow gain merit with God. After all, it's all grace all the time. But I want to take seriously the command to "discipline yourself for the purpose of godliness" (1 Timothy 4:7). This little app has helped me be more consistent in some areas that are important to me.
Jerry Seinfeld was right.
Don't break the chain.
That thought has helped me in the last year. Maybe it will help you too.
You can reach the author at ray@keepbelieving.com. Click here to sign up for the free email sermon.
Example: "Gen 1:1" "John 3" "Moses" "trust"
Advanced Search
advertise with us