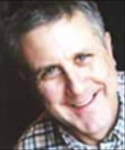 "They are new every morning" (Lamentations 3:23a).
Here is a word of hope for fearful saints. God's mercies are brand-new every morning. Do you remember the story of the manna in the wilderness? God sent it every day (except on the Sabbath). He instructed the Jews to gather as much as they wanted because it would never run out. However, they weren't to store it up (except on the day before the Sabbath so they could rest on the Sabbath). In order to drive home his point, God told them that if they stored it up, the maggots would come and spoil the manna. They were to gather enough for each day, eat it that day, and then gather more the next day (read Exodus 16 to get the whole story). By this means God taught his people to trust him day by day to meet their daily needs.
Consider what this means …
We never have to live on yesterday's blessings. They are "new" every morning.
God's blessings are never early but they aren't late either. They are new "every morning."
Today's mercies are for today's burdens. Tomorrow's mercies will be for tomorrow's problems.
Somewhere I read about Winston Churchill and his personal struggles during a hard period when he was Prime Minister of Great Britain. Hoping to console him, his wife suggested that his trouble was really a blessing in disguise. "If so, it is very well-disguised,' he replied. Many of us no doubt feel the same way about our own problems. We see the trouble, but where is the blessing?
We wonder what will happen tomorrow. Will our health hold up or will we have a heart attack or a sudden stroke? Will we end up in a nursing home or waste away in a hospital? What about our children? Will they serve the Lord? What if something happens to them? Who will take care of us in our old age? Singles wonder if they will ever marry. Married couples look at all the divorces and wonder if they will make it. We all have concerns about our career choices and we wonder where we will be in ten years.
Let us learn the lesson of Lamentations 3:23. God's mercies come day by day. They come when we need them—not earlier and not later. God gives us what we need today. If we needed more, he would give us more. When we need something else, he will give that as well. Nothing we truly need will ever be withheld from us. Search your problems and within them you will discover the well-disguised mercies of God.
You can reach the author at ray@keepbelieving.com. Click here to sign up for the free email sermon.
Many Christians secretly doubt their salvation because they do not feel like they are good enough Christians to get into heaven. But going to heaven has nothing to do with being "good enough" since none of us ever qualifies. In John 10:28 Jesus said of his followers, "I give them eternal life." And in 1 John 5:13 we are told that "you may know that you have eternal life." God wants you to know that you are saved. The Bible doesn't say "that you may hope you have eternal life" or "that you may wish you have eternal life." The Bible says you can know you are going to heaven.

I ran across this encouraging statement: "God not only keeps his promises, he also keeps his people." That's why my friend Jack Wyrtzen could say, "I'm as sure of heaven as if I'd already been there 10,000 years." To the unsaved that sounds like presumption and many Christians would agree. But it's true. If you know Jesus Christ, you are certain of going to heaven.

When you are tempted to doubt your salvation, remember God's faithfulness. Consider his promises. Contemplate the Cross. Gaze upon the dying form of the Son of God. When you doubt, preach the gospel to yourself all over again. Are you willing to believe what God has said? If so, then rest your weary soul on the Rock of Ages.

If Jesus has saved you, he will take you all the way home to heaven.
You can reach the author at ray@keepbelieving.com. Click here to sign up for the free email sermon.
How blessed we already are, and how easy it is to forget what God has done for us. I remember a fine-looking young couple that came to see me. I didn't know them and didn't know much about their problems. After some discussion the issue was out on the table. It's a genuine problem but it's not the end of the world. With some grace and patience it could be solved or at least circumnavigated. At one point I looked at the husband and saw his face contorted in a way that said, "I'm not happy about this." So I said, "What do you think?" "It's fine with me," which meant "It's not fine with me." So we talked some more. Things weren't perfect and he wasn't happy.

Eventually it came out that he had had cancer but had been cured. At that point I did something I can't remember ever doing before. I stood up and looked at both of them across my desk. Addressing the husband, I said, "I spend my days talking with the sick and dying. I've buried lots of good people who died of cancer. Look at you. You've got a lovely wife, a good marriage, wonderful children, you've both got good jobs and a great future ahead of you. And you've been cured of cancer. Half the people I know either have cancer or know someone who has it and they are praying for a loved one to be cured. You are one of the fortunate ones, you've beaten the odds. Now you're unhappy because things aren't perfect. You ought to be down on your knees every morning thanking God for all your blessings. God has been so good to you that you shouldn't complain again, ever."

He smiled sheepishly and agreed with me. How blessed we already are. If only we had eyes to see what God has done for us.
You can reach the author at ray@keepbelieving.com. Click here to sign up for the free email sermon.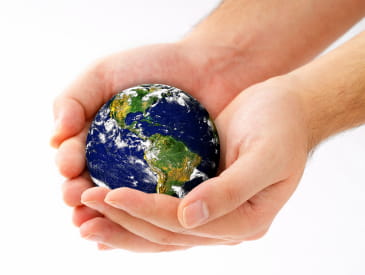 As I thought about the bombings in Boston, this verse came to mind: "The name of the Lord is a strong tower; The righteous run to it and are safe" (Proverbs 18:10). As we were reminded again today, we don't just live in a fallen world. We live in an unsafe world.
I pray God's peace and comfort to all the people of Boston, healing grace for the injured, mercy to the grieving, special blessings to all the first responders, wisdom and strength to the police, and swift justice to the perpetrators of this murderous evil. Let us all turn to the Lord who is the only safe place in this world that seems so fragile tonight.
About Dr. Ray Pritchard
Dr. Ray Pritchard is the president of Keep Believing Ministries, in Internet-based ministry serving Christians in 225 countries. He is the author of 27 books, including Stealth Attack, Fire and Rain, Credo, The Healing Power of Forgiveness, An Anchor for the Soul and Why Did This Happen to Me? Ray and Marlene, his wife of 37 years, have three sons-Josh, Mark and Nick, two daughters-in-law--Leah and Vanessa, and two grandsons--Knox and Eli. His hobbies include biking, surfing the Internet, and anything related to the Civil War.
Example: "Gen 1:1" "John 3" "Moses" "trust"
Advanced Search
advertise with us