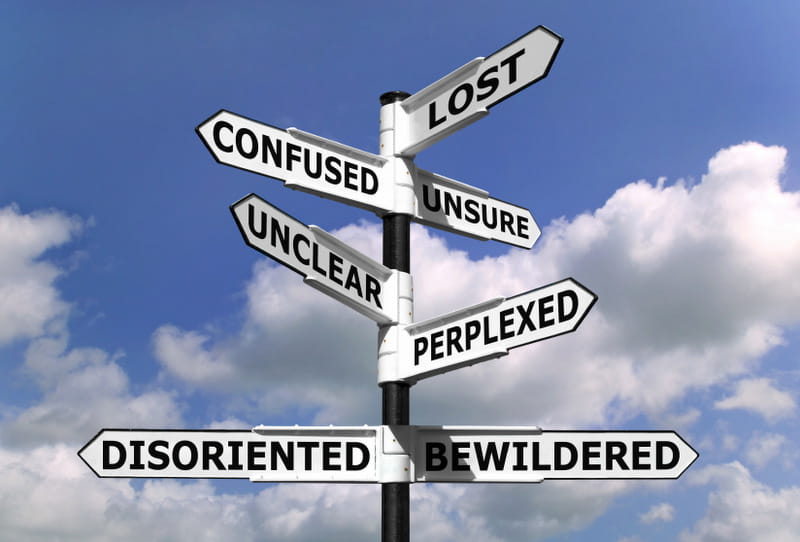 The call came at about 10:30 P.M. Someone had died. Would I please call the family? Before I could pick up the phone, the mother called me. Her son had taken drugs and had died earlier that evening. As I got dressed to go to the home, I wondered what I would say. When I arrived everyone was milling around in a state of confusion. At length, the mother took me aside and through her tears asked me the question I had known was coming. Why? Why did God let this happen to my son?It was not the first time I have had no satisfactory answer to that question, and it won't be the last. When you look at the questions of life and death, and when you consider the problems of this death-sentenced generation, even the most fervent believer looks up to the heavens and cries out, Why? Why me? Why now? Why this?Why? The question rings across the centuries and through every generation. All of us ask it sooner or later. If you haven't yet, you will. It's a question that does not admit of an easy answer. Indeed, the godliest believers have sometimes wondered about the ways of God. And if Job never got a complete answer, what can I expect? As I read the Bible, I don't think there is one single answer.
We get one kind of answer in the book of Genesis, another kind of answer in Job, and still other answers in the book of Psalms. Ecclesiastes takes yet another approach, and the gospels present us with a Christ whose very coming alters the way we think about everything. Finally, the book of Revelation shows us our Lord's final victory and the final defeat of evil. I don't mean to suggest that these various perspectives contradict each other. It's just that the problem of human suffering is so vast that we need many different ways to think about it.That's where the book of Habakkuk comes in. In this series we're going to dig deep into this little book written just before the world caved in for the people of Judah. If you don't know where to find Habakkuk, look in the Minor Prophets of the Old Testament. Or just look in the "white pages" of your Bible. Habakkuk is squeezed between Nahum and Zephaniah, two other books we rarely read.
Major Message from a Minor Prophet
Let's back up for just a second. There are 17 prophetic books in the Old Testament, divided between the Major Prophets (5 books) and the Minor Prophets (12 books). They are not called "major" and "minor" because of their respective importance but because of their size. In one of my Bibles, the five Major Prophets take up 191 pages while the twelve Minor Prophets take up only 61 pages.We're talking about short books here. Habakkuk contains 56 verses spread over 3 chapters. Though he is a "minor" prophet, there is nothing minor about his message. He's writing about a topic that we all think about eventually.Habakkuk is unlike the other prophetic books (major or minor) in that it records a dialogue between one man and God. Whereas Isaiah contains a message from God, Habakkuk records a conversation with God.
If you've ever felt like you had a few questions for God, this is the book for you. Howard Hendricks called Habakkuk "the man with a question mark for a brain."Here's a bit of the background. The year is 605 BC or thereabouts. We can't be sure of the precise year but that's a good guess. After good king Josiah died in 609 BC, the nation of Judah plunged headlong back into the cesspool of corruption, immorality and idolatry that had plagued it for so many generations. This time the people seemed hell-bent on their own destruction. Instead of edging toward the cliff, they seemed determined to plunge over it going full speed. It was as if the nation had a death wish and no use for God at all.
You can read the rest of this sermon online.
You can reach the author at ray@keepbelieving.com. Click here to sign up for the free email sermon.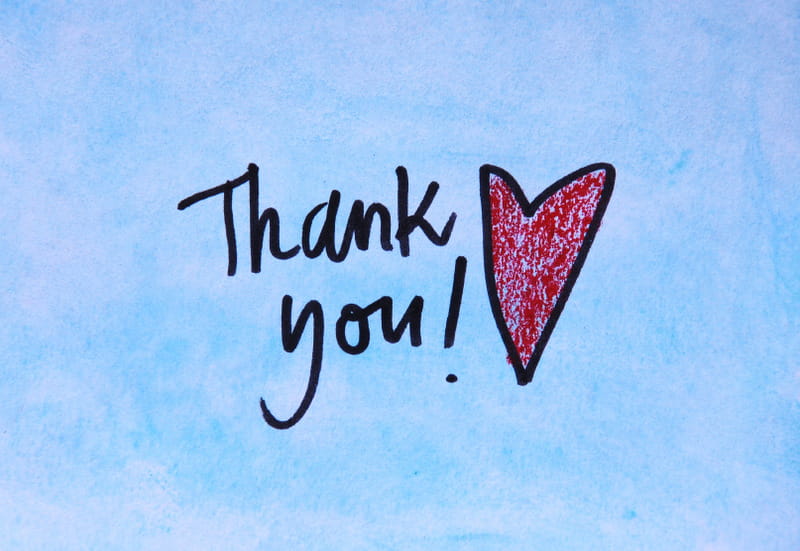 The Bible instructs us to "give thanks in all circumstances, for this is God's will for you in Christ Jesus" (1 Thessalonians 5:18).
We know this is biblical, but it is not always easy.
The question revolves around the expression "in all circumstances." We know that we should give thanks when things are going well. It is right and good to "praise God from whom all blessings flow." We shouldn't take our blessings for granted or think that we somehow deserve them. But if you only give thanks when you have money in the bank, when your marriage is good, when the deal goes through, or when the doctor says, "You don't have cancer," when your kids are doing well, when the church is growing and your friends are glad to see you, if that's the only time you give thanks, what will you do when trouble comes?
What will you do when your company downsizes and you are out of a job, when your retirement fund loses 45% of its value, when your marriage collapses, when your daughter gets pregnant out of wedlock, when the cancer returns, or when your friends betray you?
I freely admit that often things happen to us (and to our loved ones) that make no sense. Try as we might, we cannot trace God's hand in every circumstance because God paints on a canvas much larger than our tiny vision. How do we give thanks when our hearts are broken? How do we give thanks when we are confused? How do we give thanks when we are angry at what sin has done in the world?
I think it is biblical to give thanks in the following manner even in the worst moments. We give thanks . . .
That God is sovereign.
That nothing happens by chance.
That God causes all things to work together for good for his children.
That hard times reveal our weakness, break our pride, and show us our total need for God.
That God has triumphed over sin and death through his Son, the Lord Jesus Christ.
That God uses the worst that happens to promote our spiritual growth.
That God is faithful even when we are faithless.
That God's Word will be vindicated.
That God's promises are true.
That evil will not reign forever.
That heaven is real.
That this world is not the "real" world.
That when we are weak, he is strong.
That his grace is sufficient for every situation.
That nothing can separate us from the love of God in Christ Jesus.
That our salvation rests on God and not on us.
That there is no pit so deep that the love of God is not deeper still.
That the blood of Jesus Christ cleanses us from every sin.
That God delights to save sinners.
That the Lord can soften the hardest heart.
That there are no impossible cases with God.
That even when we feel alone, we are never alone.
That our Father will not test us beyond what we can bear.
That the Holy Spirit abides with us always.
That the Lord Jesus feels our pain.
That the Holy Spirit prays for us when we are too weak to pray for ourselves.
That the Lord Jesus intercedes for us so that we are finally saved.
That God uses everything and wastes nothing.
That our doubts cannot cancel God's work in us.
That someday we will be conformed to the image of Christ.
That God is faithful to finish his work in us.
That our hardships equip us to minister to others.
That we are invited to come boldly to the throne of grace.
That God's plan far exceeds our puny imagination.
That weeping endures for a night, but joy comes in the morning.
That we are still God's children even when our faith falters.
That while we suffer outwardly, we are being renewed inwardly.
That our light and momentary troubles are achieving for us an eternal weight of glory.
Eugene Peterson nicely captures the meaning of verse 18 this way. "Thank God no matter what happens. This is the way God wants you who belong to Christ Jesus to live" (MSG). I like that phrase "no matter what happens" because it perfectly describes life in a fallen world.
I do not mean to suggest that this is easy, only that it is absolutely necessary. As hard as it may be to rejoice always, what is your alternative? To give in to despair and anger? If you refuse to give thanks in every situation, you are virtually saying that you know better than God how to run the universe. By giving thanks when we don't feel like it, we are proclaiming that God's wisdom is greater than ours. That simple act of giving thanks in the midst of sorrow is a testimony worth more than 10,000 words spoken when things are going well.
If we know the Lord, we can still give thanks even when life makes no sense.
You can reach the author at ray@keepbelieving.com. Click here to sign up for the free email sermon.

A few days ago I recorded a program for American Family Radio called "How to be a Godly Rebel." It airs on Friday, July 4 at 11 AM CT. My message discusses the true meaning of Independence Day in the light of Romans 13. The producers interspersed some beautiful music underneath my message, including "America the Beautiful" at the end. I hope you'll tune in to this special broadcast. You can listen on one of these stations or you can listen online at AFR Live.
You can reach the author at ray@keepbelieving.com. Click here to sign up for the free email sermon.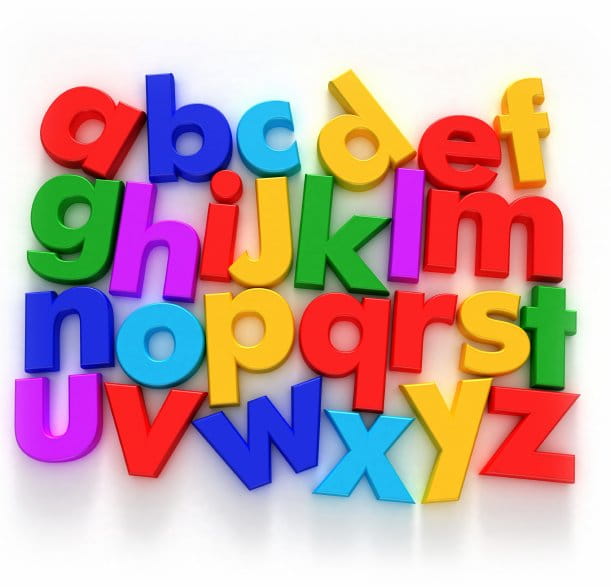 Someone clipped a comic strip called "One Big Happy" and left it on my desk. The first panel shows a little girl kneeling by her bed getting ready to say her prayers. It must have been a long day for her because she begins this way: "I'm so very tired tonight that I can't even remember the words to my prayers." In the next panel she folds her arms on the bed and adds, "But since you already know what I'm going to say ..." She then begins to say the letters of the alphabet: "A, B, C, D, E, F, G, H, I, J, K, L, M, N, O, P, Q, R, S, T, U, V, W, X, Y, and Z." In the final panel she looks plaintively toward heaven and says, "Maybe you could put the letters together in the right way. Thanks and Amen."
We all feel like that sometimes.
Prayer is easy until it isn't.
I remember getting the phone call some years ago that my mother had died. We quickly rounded up our boys and drove to Alabama for the graveside service. The whole trip is a blur in my mind. One moment you're home, and your life seems to be running smoothly, then suddenly you are hundreds of miles away greeting old family friends you haven't seen for decades. It was a true "wrinkle in time" for me where the past, the present and the future all seemed to come together for a fleeting moment. Then just as suddenly, you're back home again trying to get on with the demands of life.
I do remember that I had trouble praying during the trip to Alabama. Perhaps "trouble" isn't precisely the right word. Perhaps I mean that for those few days I felt distracted and unable to concentrate. It was emotion plus weariness plus being somewhat under the weather plus seeing so many old friends so suddenly. But for whatever reason, prayer was difficult and came in spurts, when it came at all.
What happened to me was not uncommon. The pressures of life sometimes make prayer difficult.
It is precisely at this point that I take comfort from the little girl's prayer. Paul reminds us in Romans 8:26 that often we do not know how to pray. We don't know the words, we aren't sure what to say, our minds can't focus, and the strength simply is not there. In those moments we have the consolation that the Holy Spirit prays for us when we can't pray for ourselves. He speaks to the Father with groans that cannot be expressed in human words. This means that we need not feel guilty when we cannot pray. When you come to the moment of complete exhaustion and can no longer frame the words, you don't have to worry. The Holy Spirit will pray for you. In your weakness he is strong. When you cannot speak, he speaks for you.
Take heart if you feel overwhelmed today.
The Holy Spirit can "put the letters together" when you can't find the words to say.
You can reach the author at ray@keepbelieving.com. Click here to sign up for the free email sermon.
Example: "Gen 1:1" "John 3" "Moses" "trust"
Advanced Search
advertise with us