Wednesday, December 11, 2013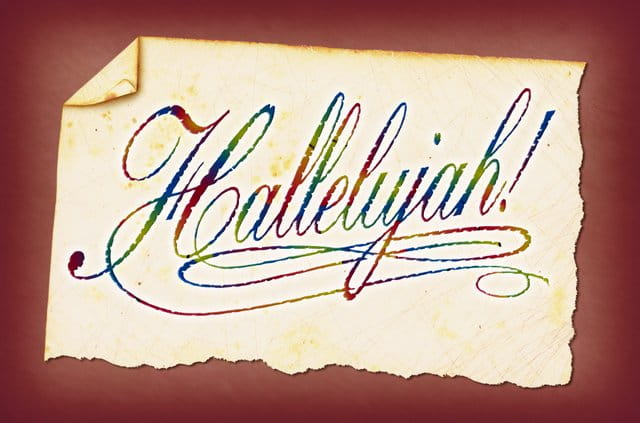 Watch the Opera Company of Philadelphia perform The Hallelujah Chorus at Macy's in Center City Philadelphia.
"He will reign over the house of Jacob forever, and of his kingdom there will be no end" (Luke 1:33).
It is easy to forget how revolutionary these words must have sounded in the beginning. They were …
Spoken by an angel
To a virgin
Announcing a baby
Who will one day
Rule the world.
And it came totally out of the blue.
To a teenage girl who was a virgin.
In Nazareth, a minor city in a remote corner of the Roman Empire.
It didn't seem likely.
How would Mary's baby have a kingdom that never ends?
After all, she and Joseph were betrothed (more than engagement, less than what we call marriage), they were poor, she was pregnant, and they didn't have connections with the movers and shakers in ancient Israel.
They were just a young couple about to face a crisis pregnancy.
The whole affair would cast a shadow over them and lead to rumors and insinuations that would follow Jesus during his earthly ministry.
Even now after 2000 years, the angel's message seems mind-blowing. What a series of predictions he made. This week my mind was drawn to the last phrase of verse 33, "And of his kingdom there will be no end." As I thought about those improbable words, I found myself singing the Hallelujah Chorus, especially the part where the choir repeats "And he shall reign for ever and ever, For ever and ever, forever and ever."
The kingdom of this world
Is become the kingdom of our Lord,
And of his Christ, and of his Christ;
And he shall reign for ever and ever,
For ever and ever, forever and ever.
Jesus has a kingdom.
He is building it in human hearts around the world.
Someday he will return and visibly reign on the earth.
That kingdom—his kingdom—will never end.
The true followers of Jesus are the ultimate revolutionaries because they have concluded that only one thing will never end . . .
His kingdom
There are some men and women who are not like everyone else. They have been gripped with the thought that the kingdom of God is the greatest thing in the world, and that one thought has revolutionized their lives and reoriented their values. Kingdom issues are at stake. That's the only possible explanation for the way they live.
Everyone reading my words has a choice to make. Either you join yourself to the kingdoms of this world that are doomed to fail. Or you join forces with Jesus Christ and follow him as your Savior and Lord.
His kingdom will never end. Why would you follow anyone else?
Lord Jesus, your kingdom is the only one that will last forever. Help me to live by kingdom values today. Amen.
You can reach the author at ray@keepbelieving.com. Click here to sign up for the free email sermon.
Tuesday, December 10, 2013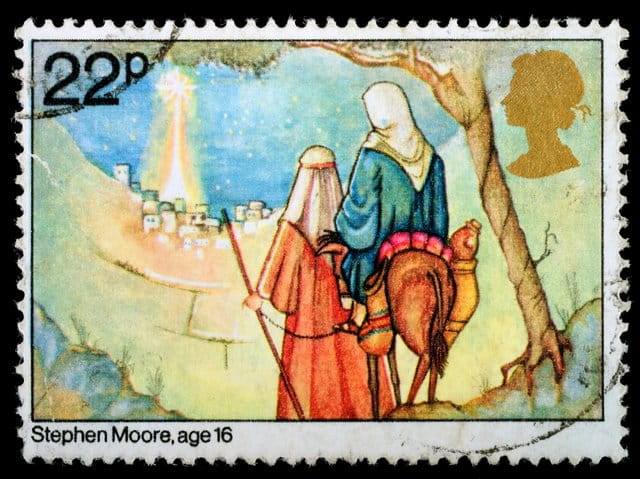 "Her husband Joseph, being a just man and unwilling to put her to shame, resolved to divorce her quietly" (Matthew 1:19).
Let me briefly list for you the things we know about Joseph:
–His father was Jacob.
–His family hometown was Bethlehem in Judea, but he lived in Nazareth in Galilee. That meant that Joseph and Mary had to travel about 95 miles in the dead of winter in order to register for the census.
–He is from the royal line of David. The genealogy in Matthew 1 makes that clear.
–He was a carpenter by trade.
–He was a poor man. We know that because when he and Mary presented Jesus in the Temple, they brought a turtledove to sacrifice. Jews only did that when they could not afford a lamb.
–He was a devout man.
Nowhere does his faith shine brighter than when he thinks Mary has been unfaithful to him. He loved her so much that he was unwilling to expose her to public humiliation. He decided to divorce her quietly.
Having made his decision . . . he didn't do it. As one writer put it, there was a "short but tragic struggle between his legal conscience and his love." Then one night, it happened. He had a dream and in the dream God spoke to him.
"An angel of the Lord appeared to him in a dream and said, 'Joseph, son of David, do not be afraid to take Mary home as your wife, because what is conceived in her is from the Holy Spirit'" (Matthew 1:20).
Joseph needed assurance. He couldn't marry Mary until he was sure it was all right. He had to know the truth. God met him at the point of his need at exactly the right moment. He told Joseph the one thing he most wanted to hear: "Joseph, son of David, do not be afraid to take Mary as your wife."
And later, when the angel gave him the good news that the child was conceived through the Holy Spirit, he gladly took her as his wife. He took Jesus as his own son and gave him the name Jesus.
In these days of confusion, Joseph offers us a wonderful model of what a godly man looks like:
He was strong when he could have been weak.
He was tender when he could have been harsh.
He was thoughtful when he could have been hasty.
He was trusting when he could have doubted.
There is one other line of proof about the kind of man Joseph was. When Jesus grew up and began his ministry, he chose one word above all others to describe what God is like. He called him Father.
Where did he learn about fathers? From Joseph, a good and just man.
Heavenly Father, thank you for choosing Joseph. Grant me that same courage to trust you even when my circumstances make no sense to me. Amen.
You can reach the author at ray@keepbelieving.com. Click here to sign up for the free email sermon.
Monday, December 09, 2013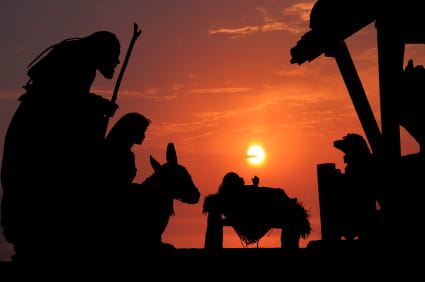 How well do you know the Christmas story?
Most of us know the general outline because we've heard or sung it or watched it being enacted in the Christmas programs that most churches offer during December. We know about the shepherds, the angels, the "Wise Men," the star, the innkeeper, the long journey of Mary and Joseph, the baby in the manger, and we know about the gold, frankincense and myrrh. But how much of what we know is tradition and how much comes from the Bible?
For the last several years David Langerfeld, Associate Pastor of Harrisburg Baptist Church in Tupelo, has given a Christmas IQ Test to his Sunday School class. I should warn you that this is a tough quiz. When I took it, I missed several questions. Try taking it first without checking the Bible to see how well you know the real Christmas story.
For extra fun, make copies of this quiz for your Sunday School class or small group and see how much everyone knows about the Christmas story.
Click here to read the answers (along with a few additional comments from me).
1. Joseph was originally from... (Luke 2:3)
A. Bethlehem
B. Nazareth
C. Hebron
D. Jerusalem
E. None of the above

2. What does the Bible say that the Innkeeper said to Mary and Joseph? (Luke 2:7)
A. "There is no room in the inn."
B. "I have a stable you can use."
C. "Come back later and I should have some vacancies."
D. Both A and B
E. None of the above

3. A manger is a...
A. Stable for domestic animals
B. Wooden hay storage bin
C. Feeding trough
D. Barn

4. Which animals does the Bible say were present at Jesus' birth?
A. Cows, sheep, goats
B. Cows, Donkeys, goats
C. Sheep and goats only
D. Miscellaneous barnyard animals
E. None of the above

5. Who saw the star in the east?
A. Shepherds
B. Mary and Joseph
C. Three Kings
D. Both A and C
E. None of the above

6. According to the Bible, how did Mary and Joseph get to Bethlehem?
A. Camel
B. Donkey
C. Walked
D. Joseph walked, Mary rode a donkey
E. Horse-drawn chariot
F. Who knows?

7. How many angels spoke to the shepherds? (Luke 2:10)
A. One
B. Three
C. Multitude
D. None of the above

8. What did the angels say/sing? (Luke 2:14)
A. "Glory to God in the highest, etc."
B. "Alleluia"
C. "Unto us a child is born, Unto us a son is given"
D. "Joy the world, the Lord is come"
E. "Glory to the newborn King"

9. What is a heavenly host?
A. The angel at the gate of heaven
B. The angel who serves refreshments in heaven
C. An angel choir
D. An angel army
E. None of the above

10. There was snow that first Christmas...
A. Only in Bethlehem
B. All over Israel
C. Nowhere in Israel
D. Somewhere in Israel

11. What is Frankincense?
A. A precious metal
B. A precious fabric
C. A precious perfume
D. None of the above

12. In Matthew, what does "wise men" or "Magi" refer to?
A. Men of the educated class
B. Eastern Kings
C. Men who studied the stars
D. Sages

13. What is Myrrh?
A. Middle Eastern Money
B. A drink
C. An easily shaped metal
D. A spice used for burying people
E. None of the above

14. How many wise men came to see Jesus?
A. 3
B. 6
C. 9
D. 12
E. We don't know.
15. Where did the wise men find Jesus? (Matthew 2:11)
A. In a manger
B. In a stable
C. In Nazareth
D. In Saudi Arabia
E. In a house
F. None of the above

16. When the wise men found Jesus he was... (Matthew 2:11)
A. A babe wrapped in swaddling clothes
B. A young child
C. A boy in the temple
D. A grown man

17. The "star in the east" that the wise men followed... (Matthew 2:9)
A. Stayed in the same place their entire journey
B. Disappeared and reappeared
C. Moved ahead of them and stopped over the place where Jesus was
D. Was just a mirage
E. None of the above

18. The wise men stopped in Jerusalem... (Matthew 2:2)
A. To inform Herod about Jesus
B. To find out where Jesus was
C. To ask about the star
D. To buy presents
E. None of the above

19. Where do we find the Christmas story?
A. Matthew
B. Mark
C. Luke
D. John
E. All of the above
F. Only A and B
G. Only A and C
H. Only A, B, and C

20. When Joseph found Mary was pregnant, what happened?
A. They got married
B. Joseph wanted to break the engagement
C. Mary left town for three months
D. A and B
E. B and C

21. Who told (made) Mary and Joseph go to Bethlehem? (Luke 2:1-5)
A. The angel chorus
B. Mary's mother
C. Herod
D. The shepherds
E. Caesar Augustus
Don't forget to check the online answer page to see how well you did. Your comments are always welcome.
You can reach the author at ray@keepbelieving.com. Click here to sign up for the free email sermon.
Monday, December 09, 2013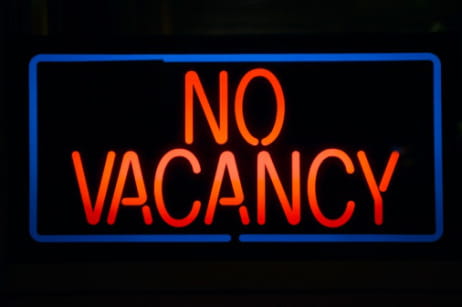 "She brought forth her firstborn son, and wrapped him in swaddling clothes, and laid him in a manger; because there was no room for them in the inn" (Luke 2:7 KJV).
He was born like this in order that the humble might feel free to come to him. The very manner of his birth—turned away from the inn, born in a stable—means that God welcomes the rejected, the abused, the mistreated, the forgotten, the overlooked, to come to him for salvation. "We might tremble to approach a throne, but we cannot fear to approach a manger" (Charles Spurgeon).
If Jesus had been born in Paris or in Beverly Hills, only the rich and famous would feel at home with him. But since he was born in a stable, all the outsiders of the world (and there are far more outsiders than insiders) instinctively feel a kinship with Jesus.
I find this an inspiring thought. The fact that there was no room in the inn turns out to be much more than an incidental detail. Indeed, it is central to who Jesus is. Now that we know why he came, surely we will say, "He had to be born like this. It couldn't have happened any other way."
Is there a hint here of his upcoming death? I believe there is. Turned away from the inn and resting in a feeding trough, he was already bearing the only cross a baby can bear—extreme poverty and the contempt and indifference of mankind. In the words of Francis of Assisi, "For our sakes he was born a stranger in an open stable; he lived without a place of his own wherein to lay his head, subsisting by the charity of good people; and he died naked on a cross in the close embrace of holy poverty."
This baby lying forgotten in an exposed stable, resting in a feeding trough, is God's appointed "sign" to us all. This is a true incarnation. God has come to the world in a most unlikely way. This is what Philippians 2:7 means when it says that he "made himself nothing, taking the very nature of a servant, being made in human likeness." Nothing about the baby Jesus appeared supernatural. There were no halos, no angels visible, and no choirs singing. If you had been there, and if you had no other information, you would have concluded that this was just a baby born to a young couple down on their luck. Nothing about the outward circumstances pointed to God. Yet all of it—every part of it, every single, solitary, seemingly random detail—was planned by the Father before the foundation of the world. To the unseeing eye, nothing looks less like God; to those who understand, God's fingerprints are everywhere.
There was no room for Jesus that night in Bethlehem. Will you make room for him in your heart this year?
My Lord, though the world has no room for you, come and dwell in my heart today. There will always be room for you! Amen.
You can reach the author at ray@keepbelieving.com. Click here to sign up for the free email sermon.
Example: "Gen 1:1" "John 3" "Moses" "trust"
Advanced Search
advertise with us