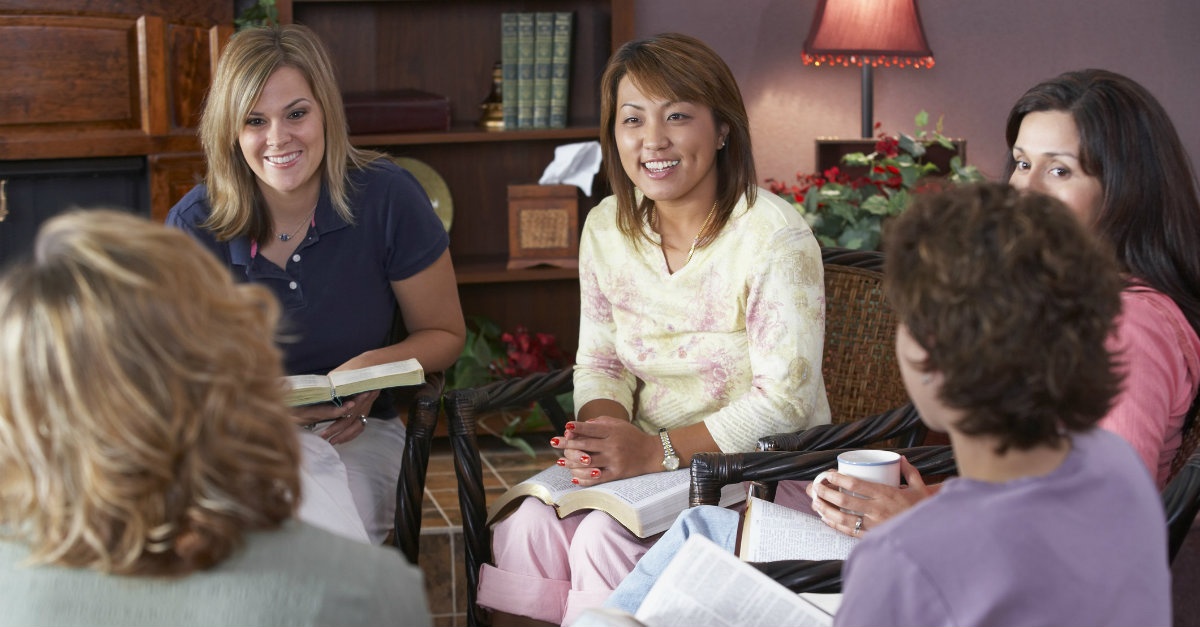 I love partnering with churches that have a heart to serve single parent families in their community. I believe that the faith-based community can be a huge catalyst for change in the lives of single parent families and what a God-given honor it is to serve His children! I love hearing about the creative ideas from churches nationwide on how to best launch events for single moms. Here are a few tips on hosting your next single parent's event.
When planning a single moms' event, it is best to have a single moms' support group or ministry established in your church, first.  This group will give you the backbone you need to build your event. The active participants in your group know other single moms. They will be your voice in the community. They will be your planners, volunteers, and cheering squad. Additionally, one of the goals of the single moms' event is to draw the saved closer to God and to reach the unsaved. Once you have someone fired up about the things of God, you'll want an effective Bible study to connect them to. Thus, having a single moms' ministry in place and running smoothly will be even more important.
Be sure to plan, plan, plan. Think through the logistics. How will the event be paid for? Will you have a speaker? If so, who?  Will you have giveaways or door prizes? Will you have worship music? What can you do to make this event special, unique? Do you have someone to runs lights and sound? Keep those who are not part of your church in mind. What can you do to make it more outreach-focused?
Childcare is a must. Single parents are single. They don't the luxury of leaving the kids home with a spouse. They may not be able to afford a babysitter. Hosting an event for a single parent event without childcare is like hosting a Thanksgiving outreach without ham. You gotta have it.
Consider budget, but don't let it be a hindrance. We've all been to that baby shower, wedding, or family event, where they ran out of food. Awkward. It is responsible to know how much you can spend on a single moms' event, of course, but don't skimp. We've all been to those events where it was clearly poorly planned and the budget was skimpy. We don't want to have single moms leave our event hungry, because we didn't have the money to feed them. We don't want them to leave spiritually unfed, because we just threw someone on the stage to speak, who God never intended to be there. Take your time. Fundraise, if necessary. But serve these parents with excellence.
Advertise. Do it early and do it often. Since most single moms' support groups are less than 20 attendees in local churches, most churches feel that single parent conferences, single parent nights of worship, or some similar program may not be an effective use of a limited budget. But what we have often found is that once a church really gets behind the idea of advertising the event (and once they realize two out of three single parents are not attending any church), we see the events grow.
The Life of a Single Mom Ministries exists to see that no single mom walks alone. We have planted more than 46,000 single parents in a local church and served more than 1,500 churches globally through establishing single parent ministry. For more information, visitwww.thelifeofasinglemom.com
It was dark. The silence was deafening. Nothingness. It was my eighth consecutive night of virtually no sleep. I was surrounded with only my thoughts. I had cried so much that there were no tears left. The mourning was still in my heart, but the tears wouldn't flow. God, where are you? Do you hear me? Do you even care?
I would love to tell you that that night was long ago, when I wasn't saved, didn't pray regularly or read my Bible. It wasn't. Truth is, I've had many days or nights like that one. There have been days when my prayers seemed to go unanswered, weeks and months where God's voice was silent, and His prompting uncertain. My Christian journey has been filled with highs and lows. There have been times of unspeakable joy where God's hand was so evident upon my life that no one could deny it. And there have been other times when I was desperate to hear God's direction for my life, and I simply couldn't.
My testimony of God's goodness is a powerful one. He rescued me from myself. He rescued me from every poor decision I had made. I was once a homeless, severely abused, single mom who was pregnant four times outside of marriage. I lived in poverty, clung to everything empty, and ran from God for years. It's not hard to track my story and see God at work in my life. And because I now work in full-time ministry, there may be some who would mistakenly think that my Christian life is perfect – easy, effortless. And then there are others of you who already know…it couldn't possibly be.
Raising teenagers is hard. Being a wife is hard. Being in ministry is hard. Life is hard. It's that simple. Jesus told us that in John 16:33, that we would have trouble in this world.  As Christians, we've all had those amazing moments with the Lord, where the Holy Spirit nudged our hearts in a dramatic way. We've felt the joy of knowing where we will spend eternity. Most of us have been on fire for God, where we just wanted others to know about what He has done in our lives. But we've also gone through the dry seasons, the spiritual wilderness where we hear nothing but silence.
Over the last 18 months, my family has been in and out of the hospital and doctor's offices more times than I care to count. An otherwise healthy family, we've had to undergo seven surgeries in the last couple of years, endless hours of physical therapies, and mounting medical bills. The fear of opening yet another medical bill has sometimes consumed me. The worries of where my teens would go to college or if they would make good choices with friends have kept me up at night. And frankly, I've cried out to God when I didn't feel Him near.
Too often in our Christian walk we navigate our faith based on how we feel. When God's moving in an obvious way, it's easy for us to praise Him. It's easy to remain faithful, when we are full of happiness and joy, when the new job came through, or a miraculous healing takes place. But if you've been a Christian for more than about 60 seconds, you realize, life's journey brings ups and downs, struggles and joys. Our salvation was and never will be based on how we feel.
"The human heart is the most deceitful of all things, and desperately wicked. Who really knows how bad it is?" Jeremiah 17:9
I once heard a pastor say it like this, "Our feelings are a great servant, but a terrible master." Our feelings help us gauge where we are or how we are dealing with a circumstance, but they aren't our litmus test of salvation. When we don't feel God's presence, it doesn't mean He isn't near. When we don't see active movement from Him in our lives, it doesn't mean He isn't working. When we don't feel like serving Him, it doesn't mean we don't.
Thank God our salvation is far deeper than temporary emotions. Thank God that His word is our truth, not the way we feel when we get up in the morning! And that, my friends, is what brings true joy.
Jennifer Maggio is the happily married mother of three who has a passion for the single parent family. The founder of The Life of a Single Mom Ministries and Overwhelmed: The Single Moms Magazine, Maggio spends many of her days praying for and counseling with single mothers nationwide. For more information, visit http://www.thelifeofasinglemom.com. 
Article first appeared on iBelieve.com
There is absolutely no competition in the Kingdom of God. Run your race. Do what God has called you to do. Am I saying there can never be a friendly competition among church friends? Of course not. But If you are concerned with becoming "the next big thing" in the Christian world, check your heart.
Are you running your nonprofit, because you want to change lives or so that others may know what you are doing? Are you hosting that Bible study in hopes that you will one day be the biggest at your church or so that others may know Christ more intimately? Do you sing just a little louder than everyone else from the choir loft to praise your King or in hopes that someone may discover you as the next big talent at your church?
".....whatever you do, do it all for the glory of God." 1 Corinthians 10:31b
Jesus says in Matthew 6:1-2 to be careful not to do good deeds publicly for the admiration of others, for that may be all the reward you will ever get! Do it because you want to see the Kingdom of Heaven grow. Do it to serve others. Do it because the Lord prompted you.
Do you get jealous when the church or ministry across town has an event that happens to catch the eye of the local newspaper? Or do you rejoice that God is using them in such a way?
Do you find yourself critiquing another church, pastor, or ministry that has a similar ministry as yours?
Do you feel genuine excitement when God elevates another church or ministry for His purposes? Or do you secretly struggle with jealousy?
It doesn't matter if no one ever sees how much trash you have picked up after services, how many hours you have worked on that message, or how many women you have prayed with at coffee shops. The Lord saw. He sees you working to bring others unto Himself. He sees your genuine compassion.
May I challenge you to rest in knowing that your place - your role - in the Kingdom is significant. The one who happens to be on stage sharing the Word (whether to 50 or 5,000) is not more significant than the one wiping babies' noses in the nursery. They each have their role. And.....the event, Bible study, or ministry doesn't run as smoothly, if we each don't step into our role and utilize the gifts God has given to us.
"Just as our bodies have many parts and each part has a special function, so it is with Christ's body. We are many parts of one body, and we all belong to each other. " Romans 12:4-5
Understand that churches, ministries, nonprofits, and Bible studies are healthy when they produce "fruit." Sometimes that is indicated through numbers and sometimes not.
Finally, I would urge you to be very careful about gaging someone else's motivations. It is much easier to criticize, judge, and point fingers at another church, ministry, or Bible study than to encourage and glean knowledge from them.
Jennifer Maggio is an award-winning author and speaker who has a passion to see the body of Christ live life in total freedom. She is founder of The Life of a Single Mom Ministries and author of 4 books. She has been featured in hundreds of media venues. For more information, visit http://www.jennifermaggio.com.