Courtesy of FreeDigitalPhotos.net
I grew up without a mother. Well…let me rephrase that. I grew up without my mother. My dad married a total of six times and had plenty of girlfriends and mistresses in between and during his marriages, so there was never a shortage of mothers in my life. Yet, none of them were my mother. My mother was killed when I was only a year old. Consequently, I was left to be raised by my dad and a string of less-than-desirable mother figures. Through the years I convinced myself that if my mom had been alive, my life would have been completely different. You see, no one else on earth loves you quite like your mom.
When I found myself pregnant at only seventeen years old, I was determined to be a great mom. I had no idea what that looked like (or how I would do it), but my children would never have the hurt, lack, and disappointment that I had experienced. I can't even remember ever having held a baby before giving birth to my first-born. Twenty-one hours of labor and a few parenting books doesn't quite prepare you for the challenges of parenthood, and certainly not single parenthood!
The next several years brought great struggle. I moved into government housing, worked a full-time job, and attended college full-time at night. I added a second child to the mix (because I wasn't busy or overwhelmed enough) and many nights, wondered how I would ever make it. The exhaustion, disappointment of a failed relationship, and financial burden became too much to bear. At only four years old, I found myself slapping my sweet, innocent boy across his little face in a moment of parenting frustration.
It was in that moment that I realized almost everything I had vowed my children would never experience, I had duplicated in my home. They weren't getting a great mom. They were getting an exhausted, overwhelmed, overworked, faithless mom who was struggling just to get up every morning. I made a decision that night that I had to fully surrender to the King of Kings and stop "dating" Him.
Although raised in church, I had fallen away from regular attendance years earlier. I just didn't feel like I belonged. I had two children outside of marriage. My sin was public, and my heart was devastatingly private. I did not see others who were like me, so I just stopped going. Sure, I would attend on special occasions. I still proclaimed my Christianity, when asked. But nothing in my life bore fruit – and my precious little ones suffered.
However, the moment I decided to begin walking out a new life for me – for my children – God radically transformed my life. Through hard work and faithful tithing, the Lord brought me out of the projects, off government assistance, and into financial freedom. He showed me his grace and his love in a new way. He taught me patience with my children. He removed bitterness and offense and filled my heart with forgiveness and peace. My love for Him grew and my desire to be a great mom grew.
That was many years ago. My son is now 20 years old. And although I dare not tell you that I have "arrived" on my parenting journey, I know that the abounding grace of my Heavenly Father has grown me into the mother I always wished I had. His love for me covered a multitude of sins and failures. Understanding his love for me has helped me parent my children well and allowed my children to thrive, in spite of my own inadequacies. My Christian growth has translated into my parenting growth. And I would like to extend some parenting advice your way:
Seek the Kingdom of God, above all else, and live righteously, and he will give you everything you need. Matthew 6:33 NLT
Jennifer Maggio is the mother of 3 children and founder of The Life of a Single Mom Ministries. She is an author and speaker who considers herself a regular girl who loves an extraordinary God. For more information, visit http://www.jennifermaggio.com.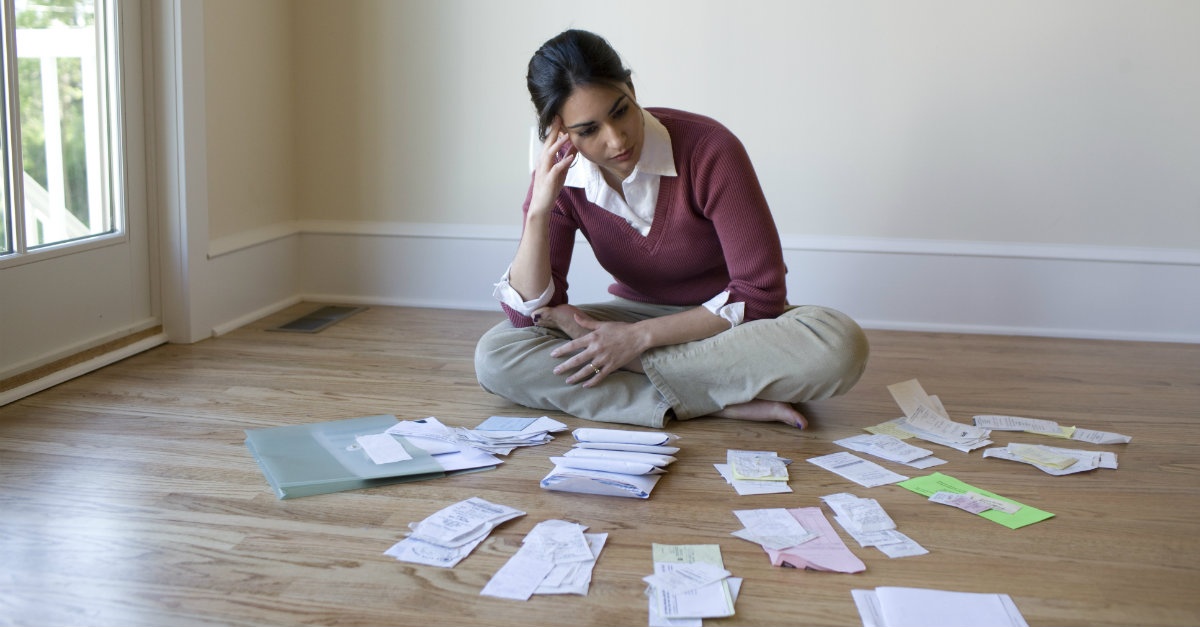 There will be all types of who read this with many different stories. Some of you have been through financial education classes, graduated college, and/or work in professional environments, while others are still in pursuit of a high school diploma. Some are middle class. Some are below the poverty line right now. Maybe you were raised in a home where you were never taught about healthy money management and finances. Whatever the case, understanding healthy money management is critical.
Here's why:
-         Money stresses us out. It causes many tears. Stressed parents don't parent well. It affects your friendships, your job performance, and your parenting.
-         Jesus died for our salvation and he died that we may be set free. That freedom is intended for our spiritual lives, of course. But money can absolutely be bondage for us that can cause us to be enslaved to our thought process or poor decisions. Poor money management can be a culprit in addiction. As Christians, we want freedom in all areas, so that we may be a living example of who Christ is living through us. Make no mistake. I'm not talking about some frivolous pursuit to secure worldly riches. I simply mean having the freedom to know that our financial situation isn't a hindrance in our faith walk.
-         We want to leave our children a legacy. Proverbs 13:22 says Good people leave an inheritance to their grandchildren. Did you notice it doesn't even say children, rather grandchildren? What an important word for us! We are to be good stewards of that which the Lord has given us in hopes of leaving something behind for our children and their children.
-         Wisdom. Proverbs 24:3 says A house is built by wisdom and becomes strong with good sense. Healthy money management leads to freedom.
-         As a single mom, you want to move into a new relationship healthy. You are not constantly looking for a man to pay your bills or help you make ends meet when you've been wise with your money. It is easier not to jump into a new relationship out of sheer financial desperation, when you've taken good care of that which has been entrusted to you. You are a healthy, strong woman of God who brings great value to a relationship, when you've pursued financial wisdom.
Jennifer Maggio is the founder of The Life of a Single Mom Ministries and Overwhelmed: The Single Moms Magazine. Her journey from homeless single mother to 11-time Circle of Excellence winner is Corporate America leaves audiences riveted. She describes herself as an ordinary girl loving an extraordinary God. For more info, visit http://www.thelifeofasinglemom.com.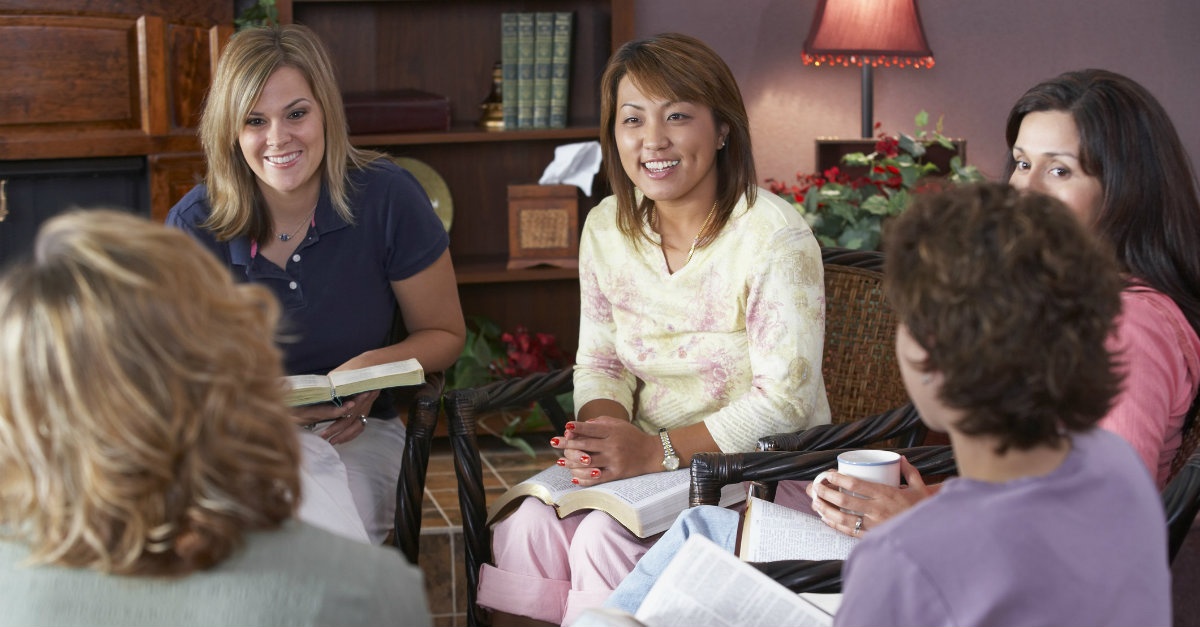 I love partnering with churches that have a heart to serve single parent families in their community. I believe that the faith-based community can be a huge catalyst for change in the lives of single parent families and what a God-given honor it is to serve His children! I love hearing about the creative ideas from churches nationwide on how to best launch events for single moms. Here are a few tips on hosting your next single parent's event.
When planning a single moms' event, it is best to have a single moms' support group or ministry established in your church, first.  This group will give you the backbone you need to build your event. The active participants in your group know other single moms. They will be your voice in the community. They will be your planners, volunteers, and cheering squad. Additionally, one of the goals of the single moms' event is to draw the saved closer to God and to reach the unsaved. Once you have someone fired up about the things of God, you'll want an effective Bible study to connect them to. Thus, having a single moms' ministry in place and running smoothly will be even more important.
Be sure to plan, plan, plan. Think through the logistics. How will the event be paid for? Will you have a speaker? If so, who?  Will you have giveaways or door prizes? Will you have worship music? What can you do to make this event special, unique? Do you have someone to runs lights and sound? Keep those who are not part of your church in mind. What can you do to make it more outreach-focused?
Childcare is a must. Single parents are single. They don't the luxury of leaving the kids home with a spouse. They may not be able to afford a babysitter. Hosting an event for a single parent event without childcare is like hosting a Thanksgiving outreach without ham. You gotta have it.
Consider budget, but don't let it be a hindrance. We've all been to that baby shower, wedding, or family event, where they ran out of food. Awkward. It is responsible to know how much you can spend on a single moms' event, of course, but don't skimp. We've all been to those events where it was clearly poorly planned and the budget was skimpy. We don't want to have single moms leave our event hungry, because we didn't have the money to feed them. We don't want them to leave spiritually unfed, because we just threw someone on the stage to speak, who God never intended to be there. Take your time. Fundraise, if necessary. But serve these parents with excellence.
Advertise. Do it early and do it often. Since most single moms' support groups are less than 20 attendees in local churches, most churches feel that single parent conferences, single parent nights of worship, or some similar program may not be an effective use of a limited budget. But what we have often found is that once a church really gets behind the idea of advertising the event (and once they realize two out of three single parents are not attending any church), we see the events grow.
The Life of a Single Mom Ministries exists to see that no single mom walks alone. We have planted more than 46,000 single parents in a local church and served more than 1,500 churches globally through establishing single parent ministry. For more information, visitwww.thelifeofasinglemom.com