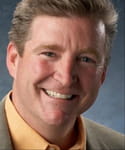 **
What I'm going to share with you today is a version of a popular email forward. The author is unknown. But because the advice is so simple and foundational, it's probably worth reviewing again.
What strikes you will be dependent upon what's going on in your life. I hope what sticks with you will be the thing you need to work on.
Simple Steps to a Good Life
- Pray.
- Go to bed on time.
- Get up on time so you can start the day unrushed.
- Say NO to projects that won't fit into your time schedule or that will compromise your mental health.
- Delegate tasks to capable others.
- Simplify and unclutter your life.
- Less is more.
- Allow extra time to do things and to get to places.
- Pace yourself. Spread out big changes and difficult projects over time; don't lump the hard things all together.
- Take one day at a time.
- Separate worries from concerns. If a situation is a concern, find out what God would have you do, and let go of the anxiety. If you can't do anything about a situation, forget it.
- Live within your budget; don't use credit cards for ordinary purchases.
- Have backups; an extra car key in your wallet, an extra house key buried in the garden, extra stamps, etc.
- K.M.S. (Keep Mouth Shut). This single piece of advice can prevent an enormous amount of trouble.
- Do something for the Kid in You every day.
- Carry a spiritually enlightening book with you to read while waiting in line.
- Eat right.
- Get your mail, papers and files organized.

- Listen to a CD or MP3 (or the Focus on the Family radio program!) while driving that can help improve your quality of life…
- Write down thoughts and inspirations.
- Every day, find time to be alone.
- Having problems? Talk to God on the spot. Try to nip small problems in the bud. Don't wait until it's time to go to bed to try and pray.
- Make friends with Godly people.
- Keep a folder of favorite scriptures on hand.
- Remember that the shortest bridge between despair and hope is often a good 'Thank you GOD.'
- Laugh.
- Laugh some more!
- Take your work seriously, but not yourself at all.
- Develop a forgiving attitude (most people are doing the best they can).
- Be kind to unkind people (they probably need it the most).
- Sit on your ego.
- Talk less; listen more.
- Slow down.
- Remind yourself that you are not the general manager of the universe.
- Every night before bed, think of one thing you're grateful for that you've never been grateful for before.
---
Follow me on Twitter @Dalyfocus
Follow me on Facebook
Keep up with Focus on the Family on Facebook
Christianity says that the trouble with men and women is in their heart, in their ultimate power of vision and understanding.
It is not that they are partially wrong, they are all wrong; they are looking in the wrong direction, they are blinded at the most vital point. The organ that keeps them going is itself in trouble—the heart. So our Lord puts this great emphasis upon "first," and "heart," and "eye" and this is just a pictorial way of saying that what the human race needs is not just to be improved a little bit here and there … they need to be radically changed.
- Dr. David Martyn Lloyd-Jones, The Kingdom of God
Follow me on Twitter @Dalyfocus
Follow me on Facebook
Keep up with Focus on the Family on Facebook
Kyle Idleman is the teaching pastor at Southeast Christian Church in Louisville, Kentucky, and the author of Not a Fan: Becoming a Completely Committed Follower of Jesus. His words strike right at the heart of this issue:
We have all kinds of funny ways to measure our relationship with God and have things that we point to as evidence, like the fact that there is a fish on our bumper or people will talk about the fact that their grandparents went to church or that they have four Bibles in their house … Jesus doesn't want fans; he wants completely committed followers.
I strongly resonate with Pastor Idleman's perspective. He is addressing the very thing I was confronted with in college when I finally took a serious look at my spiritual convictions.
How authentic was my faith?
When I was twenty-two, just prior to graduation, I decided to spend a year studying abroad at Waseda University in Japan. It was another eye-opener for me, especially related to my growing love for Jesus, as I learned about some of Japan's main religions—Shintoism, Buddhism, and Hinduism. For example, Shintoism teaches that you have to pay money for a good name so that when you die, you get closer to the Creator. It saddened me that poor people pooled their money to buy a name for their deceased loved ones. And it struck me as suspicious that you actually had to pay the priest to get the name. Again, the exposure to these religions caused me to dig deeper into Christianity.
For me, the contrast between the faiths was startling and instructive.
It can be valuable to have a person or culture challenge core beliefs. During my college years I finally read my Bible from cover to cover to make sure I really did believe what I claimed to believe. My time in Japan gave me an entirely new perspective on the doctrine of grace. It helped me better understand how deep God's love is for us and caused me to rejoice that unlike other major religions of the world, we don't have to pay any institution in order to draw closer to Him.
---
Follow me on Twitter @Dalyfocus
Follow me on Facebook
Keep up with Focus on the Family on Facebook
We all can remember studying for our final exams. After all the hours sitting in class, after all the homework and pop quizzes and papers, the entire academic year comes down to a few last tests.
Ace them and a carefree summer awaits. Choke and you could be facing the prospect of summer school.
Times may change, but the discipline of studying remains constant. It's all about preparation and focus. I once heard about a teacher in a Christian school who led her classes in the same prayer before every final: "Lord," she would say, "please help these kids remember what they studied. But more importantly, may what they studied and remember be on the test!"
According to experts (and backed up by common sense) the ability to remember what you study often comes down to avoiding distractions. Back when I was a kid, the distractions ranged from television to music to wanting to play ball with my friends. Those still exist, of course, but technology is threatening to further distract our kids. Consider this observation from Slate.com:
Researchers recently observed 263 students (from middle school, high school and college) as they were studying: Within two minutes, many were texting, tweeting, surfing the Web, watching TV or updating their Facebook page. After 15 minutes, the scientists found that students had spent just 65% of their time, on average, actually studying.

Research also indicates that multi-taskers generally remember less of what they study. And the stuff they do remember, they have more difficulty understanding. "There's nothing magical about the brains of so-called 'digital natives' that keeps them from suffering the inefficiencies of multitasking," says David Meyer, a professor of psychology from the University of Michigan. "They may like to do it, they may even be addicted to it, but there's no getting around the fact that it's far better to focus on one task from start to finish."
So moms and dad, if you want to help your kids finish the school year strong, you might urge them to turn off their phones and stay off Facebook and Twitter for a few hours at a time. Not only will they increase their quality of study time, but they may also be surprised (and relieved) to discover the Earth will continue to spin on its axis without their texts, tweets or status updates.
---
Follow me on Twitter @Dalyfocus
Follow me on Facebook
Keep up with Focus on the Family on Facebook
About Jim Daly
Jim Daly is president of Focus on the Family and host of its National Radio Hall of Fame-honored daily broadcast, heard by more than 2.9 million listeners a week on more than 1,000 radio stations across the U.S. He is husband to Jean and father to Trent and Troy.
Example: "Gen 1:1" "John 3" "Moses" "trust"
Advanced Search
advertise with us