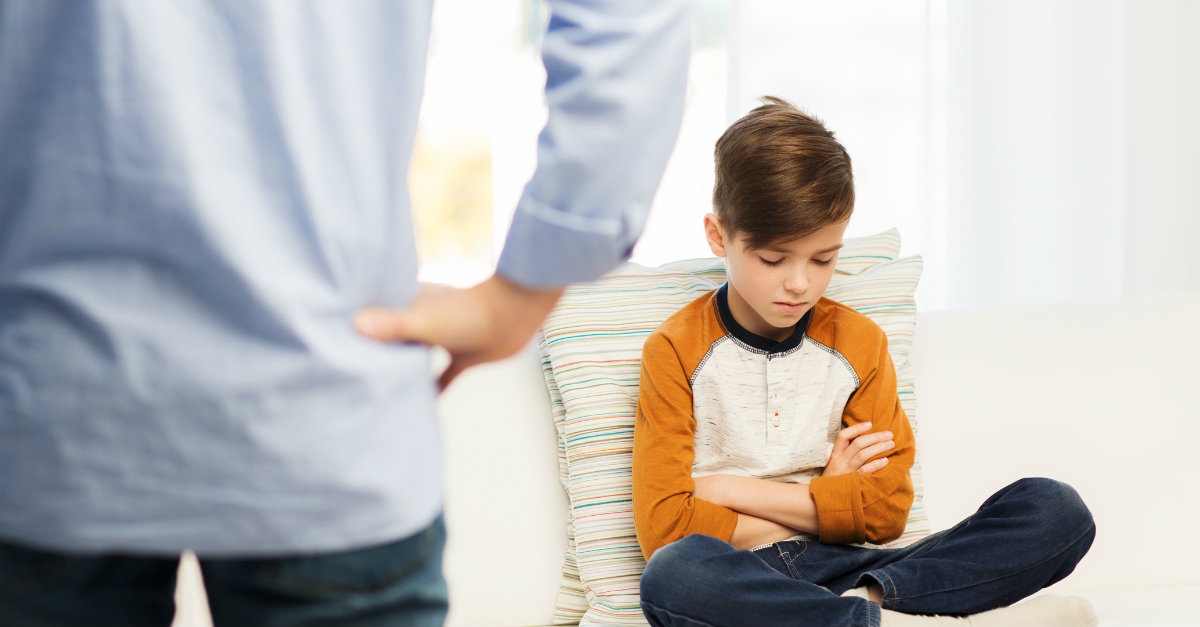 You may call me crazy for saying this, but hang with me.
I think moms and dads should be mean.
Now, let me clarify right from the start that when I say "mean," I'm absolutely not saying that parents should be abusive or hurtful in any way.
That said, I think a lot of parents are just too nice. They don't expect anything from their children or allow them to feel discomfort in any way. There are no chores to do, no bedtimes to worry about, and no difficulties to learn how to overcome. Some parents obsess about giving their children a magical childhood.
But the "perfect" childhood requires parents to work around the clock to make sure the child's every waking moment is wonderful. That's not healthy, for parents or their children.
The fact is, "nice" parenting isn't nice at all. Coddling children leaves them unprepared for life and unable to handle the rigors of adulthood.
Being a "mean" parent, on the other hand, is a gesture of love because it gives children what they need instead of always giving them what they want. Of course, "mean" parenting really isn't mean, but that's probably what your children will call you when you set healthy boundaries.
They'll think you're mean when you expect them to work around the house or to be responsible for their schoolwork. They'll say you're mean when you let them suffer the consequences of their own mistakes. You'll be mean when you limit your children's screen time or ruin their Friday night by grounding them for disrespectful behavior. Mean parents follow through with discipline, even when it's difficult to see their child struggle.
The question is, can you stand firm when your children protest against your boundaries and call you mean? You will if you understand that your task is to raise an adult, not a child and remember that equipping your children for life is the nicest, most loving thing you can do.
Or maybe you have a tendency to back down when your children get upset over boundaries. If you're having a little trouble being a "mean" parent, our radio program over the next couple of days is for you.
On "Raising Kids By Setting Boundaries," we'll be talking with author and speaker Joanne Kraft who has some great advice to help you have the courage to set good boundaries with your kids… even when they think you're mean.
Listen on your local radio station, anytime online, or via our free, downloadable mobile phone app.
Sign up for my weekly e-newsletter.
Listen to Today's Broadcast.
Publication date: August 26, 2016
Buckle up, everyone, the final stretch of election season is just around the corner.
I've talked to a lot of people recently who are feeling apathetic about our nation's political situation. Enthusiasm for either presidential candidate is virtually non-existent, and the battle for morality has been waging in our country for decades. A lot of people are just plain tired.
Some of us may even be tempted to stay home instead of voting this fall. While I can understand the growing sense of "political fatigue" gripping so many, I want to challenge you not to do that.
The system is sick. We know that. But I think we forget that our system of government was designed to be, as Lincoln proclaimed at Gettysburg, "of the people, by the people, for the people."
Politics is nothing but an expression of culture, so if politics is sick, it's because the culture is sick.
I believe God has commissioned each of us as Christians to play an active and vibrant role in our culture by being living witnesses of Christ's love and truth. The trouble is, the boundary line between politics and faith has become increasingly blurry for many.
So what is the role of the Christian in this modern era of public policy?
On our radio program today, we'll get some help on this topic from one of America's greatest statesmen – the late Chuck Colson – whose godly wisdom and cultural insights are still relevant today.
In our conversation, recorded in 2010, Chuck foresaw so much of the confusion we're now seeing in our political system. When people believe politics is the answer to all of their problems, he said, we are deluded and headed for tyranny.
That is a dire warning, indeed.
To alter that course, he suggests we remember something said by Daniel Webster, a leading American statesman from the 1800's: "Whatever makes men good Christians, makes them good citizens."
Chuck was a wonderful mentor to me – especially during the transition time here at Focus on the Family when I took over the reins of leadership.  Chuck passed away in 2012 after 35 years of dedicated ministry, serving hundreds of thousands of prisoners through Prison Fellowship, and working as a Christian statesman, uplifting the truth of God's Word.
If you're thinking of staying home on election day, I hope you'll join us for this program called "Putting Your Faith into Action." You can find it on your local radio station, online, or via our free, downloadable mobile phone app.
Sign up for my weekly e-newsletter. 
Listen to Today's Broadcast.
Publication date: August 25, 2016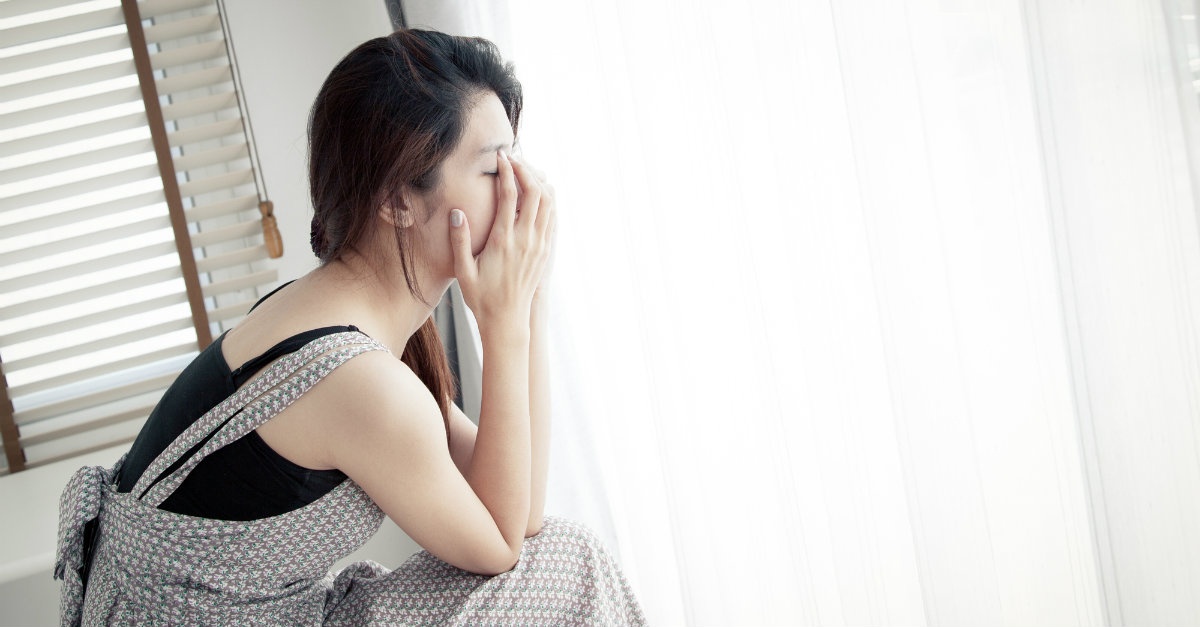 We run from suffering… but God invites us to join Him in it.
Financial hardship. The death of a spouse… a child. The breakup of a marriage. The list could go on, but in every case, God says to us, "Let me redeem this and use it for your good. I'll teach you through your suffering. Just rest and trust Me."
He's saying we have a choice even when we don't have a choice.
We can't always choose our life circumstances, but we can choose our response to them and trust God with the story we've been given.
Growing up an orphan, I learned early in life that you can't put all of your hope, your happiness, or your trust in your circumstances. Both the good and the bad are only temporary, and even the best of intentioned people will let you down.
Where was I supposed to place my trust?
That's a question we all have to answer. When we experience disappointment, we go one way or the other. We either decide there is no God (or He doesn't care about our circumstances), or there is a God who cares about us, and it's wise to trust Him and what He's doing in our lives.
It's easy to question God or to walk away from Him completely if our lives don't turn out the way we thought they would. That kind of thinking shows that, deep down, we feel trapped, that we don't have a choice in how to respond.
Laurie Short's crisis of faith is one I think we can all identify with. The Lord seemed unwilling to fulfill her heart's cry, which left her questioning her faith and feeling like there weren't any steps she could to take to move herself forward.
Her story speaks to all of us who have faced a crushed dream, a diagnosis we can't escape, or the death of a loved one.
Her journey is our journey. Her story informs ours and sheds light on how we can reconcile our expectations with reality and trust God in the midst of a story we didn't plan for… or even want.
We'll talk with Laurie on tomorrow's edition of the Focus on the Family radio program, called "Finding God in the Story You Didn't Want." Her response to her circumstances highlights the importance of perseverance, faith, and keeping hope alive in the midst of life's challenging seasons.
Laurie is a speaker, an author, and an associate pastor at Ocean Hills Covenant Church in Santa Barbara, CA. Our program can be heard on your local radio station, and is available online or via our free, downloadable mobile phone app.
Sign up for my weekly e-newsletter. 
Listen to Today's Broadcast.
Publication date: August 23, 2016