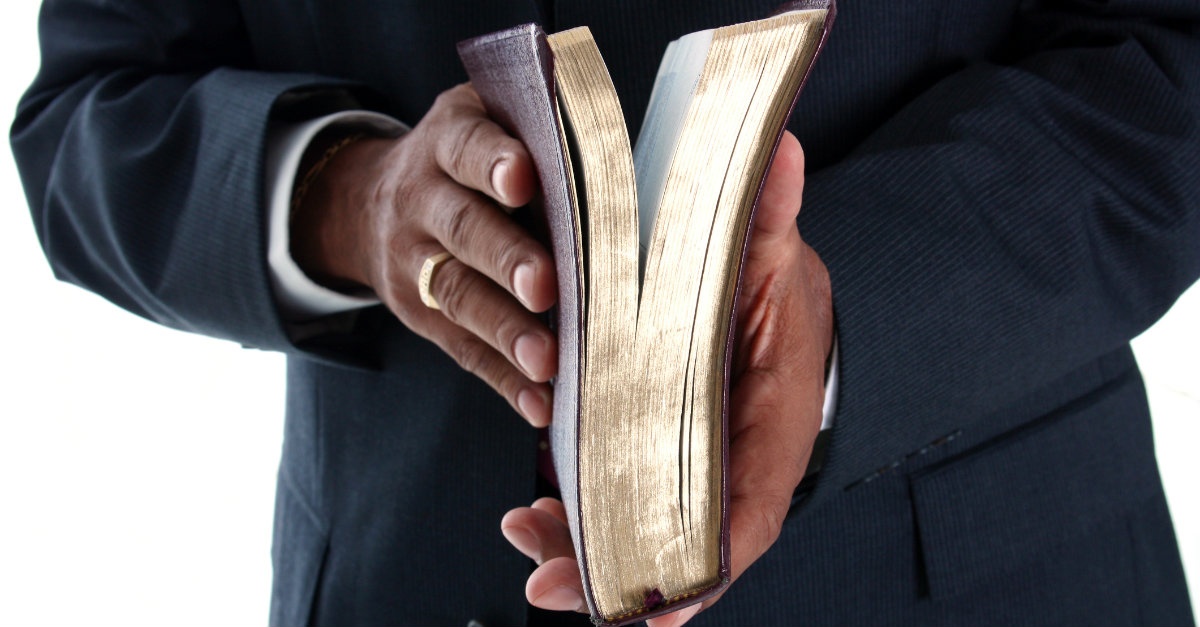 I hesitate to say one group in the church has a "right" to expect anything of another. Insisting on our rights will almost invariably result in resistance, frustration, anger, and division. And yet in a very real sense believers who support the work of the Lord with their tithes and offerings and time and energy have a right to expect certain things from their shepherd. That's what this is about. 
What follows is directed primarily to pastors. Others may listen in, but they should not miss the "they do not have a right" which comes at the end of each section.
If I got what I deserve, I'd be in hell. And so would you.
The Christian life is not about getting our rights or having others meet our demands. Far from it.
We have died with Christ. We are bondservants instructed to submit to one another. That is a far cry from the so-called "catbird seat" from where we call the shots.
Much better for us to appreciate anything we receive from the people around us, no matter how small or poorly given.
At the same time, the simple fact is that when people go to the trouble to coming to church with their families, often at great inconvenience and even cost, and do so year after year through the good and the bad, it is not unrealistic for them to expect a few basic things to be present.
1. People want to hear a thought-provoking sermon on Sunday. They have a right to this.
Therefore, the faithful servant of the Lord will give priority to preparing the sermon and attention to delivering it effectively. The hour of worship is the best opportunity in the week to touch the largest number of members. Therefore, this should receive priority.
However, the people do not have a right to expect the sermons to compete with the celebrity television preacher for entertainment value.
2. People want to hear a message thoroughly biblical, consistent with the teachings of the Lord Jesus. They should hear that.
Therefore, the pastor should know the Word and work at knowing it better. Even if the minister has not studied Greek or Hebrew, study helps are available and great commentaries easily accessed. With every seminary offering online courses these days, the minister has almost no excuse for not being a Bible scholar.
However, the people do not have a right to expect every sermon to be at a high level of scholarship. The typical congregation is made up of children, youth, parents and seniors, the highly educated and the less educated, singles and married, rich and poor. What touches one often misses another. Therefore, not every sermon will be equally relevant to each person.
3. Even if what they are hearing is the traditional message on a subject they are well-familiar with, worshipers want it fresh and relevant to their lives. They have a right to this.
Therefore, pastors do well to stay attuned to incidents, news events, conversations, anything and everything happening around them, that could sharpen the impact of the upcoming sermon. A child's off-the-wall comment or a slip-up from a celebrity or an item in today's paper may trigger something in the minister's mind to enhance the message.
However, the people do not have a right to demand this. Some pastors come by this easily and naturally, while others have to work hard to connect the biblical word with the lives of the pew-sitters.
4. People want their pastor to be a person of prayer. They will be asking for intercession for their own needs and concerns, but they also need confidence that the preacher is living in the power of the Holy Spirit. They have a right to this.
Therefore, pastors will want to pray without ceasing. They will want to set aside time every day for concentrated prayer, but also to send up "prayer arrows" as they travel, work, and play. The wise pastor will find books that help the pray-er and will always be working to learn to pray more effectively.
However, church members do not have a right to check out a pastor's prayer life. This is a matter between the minister and the Lord.
5. People want their pastor to be moral in every way Scripture teaches. If the preacher is single, they expect celibacy; if married, faithfulness. No minister can insist that what he/she does in their private time is their own business. They have no private time not the concern of their flock.
Therefore, pastors will want to work to be strong, disciplined, and yielded to the Lord. A wise pastor will have a couple of mentors to counsel him and will enlist a few prayer warriors to intercede for him regularly.
However, as a rule, church members do not have a right to inquire about the goings-on in the pastor's home, or about the relationship of the pastor to his spouse. (The exception would be when realistic questions arise about the minister's behavior.)
6. People want their pastor to be law-abiding and patriotic. We expect our ministers to pay their taxes and to respect the government.
When a pastor is constantly running down the government and its leaders, some in the pew will love it–not everyone in the church has good mental health or is interested in obeying the Word–but humble men and women of God will grow uncomfortable with such antics. Scripture commands us to obey the government, honor the king, and pray for those in authority. While it's true we must "obey God and not man," our focus should always be on serving the Lord and preaching His word. The government is neither our salvation nor our problem.
Therefore, the pastor will work to stay on course, seek professionals to help with taxes and investments, and obey the laws. Even if the membership does not inspect his tax records, they should be so well-done that he would not hesitate to show them if it should become necessary.
However, the members do not have a right to see the pastor's tax records, any more than he has a right to see theirs.
7. The members want their pastor to be a strong leader who leads with confidence and authority, but they also want him to be accountable to a few of the church leaders. They have a right to this.
The pastor who is given authority over the entire church but with no accountability to anyone for anything is being set up for trouble. The most loving, responsible, and faithful gift for a new pastor is a small body of believers who will stand by his side in good times and bad. And if he is doing wrong in some way, they will be the ones to hold him accountable.
However, the members do not have a right to boss the minister, to hold him to a time schedule, or to expect a report on how he spends his time, whom he visits, etc.
The list is probably endless. Church members want their pastors to be paid well, but do not have a right to know what exactly he is receiving. That's why they have a finance, personnel, or administrative committee to represent them in making these decisions.
Pray for your ministers. Love them. Support and encourage them. Be faithful in serving the Lord. And that will be more encouraging to them than anything you can do during any time set aside for pastor appreciation.
Photo courtesy: Thinkstockphotos.com
Publication date: November 30, 2016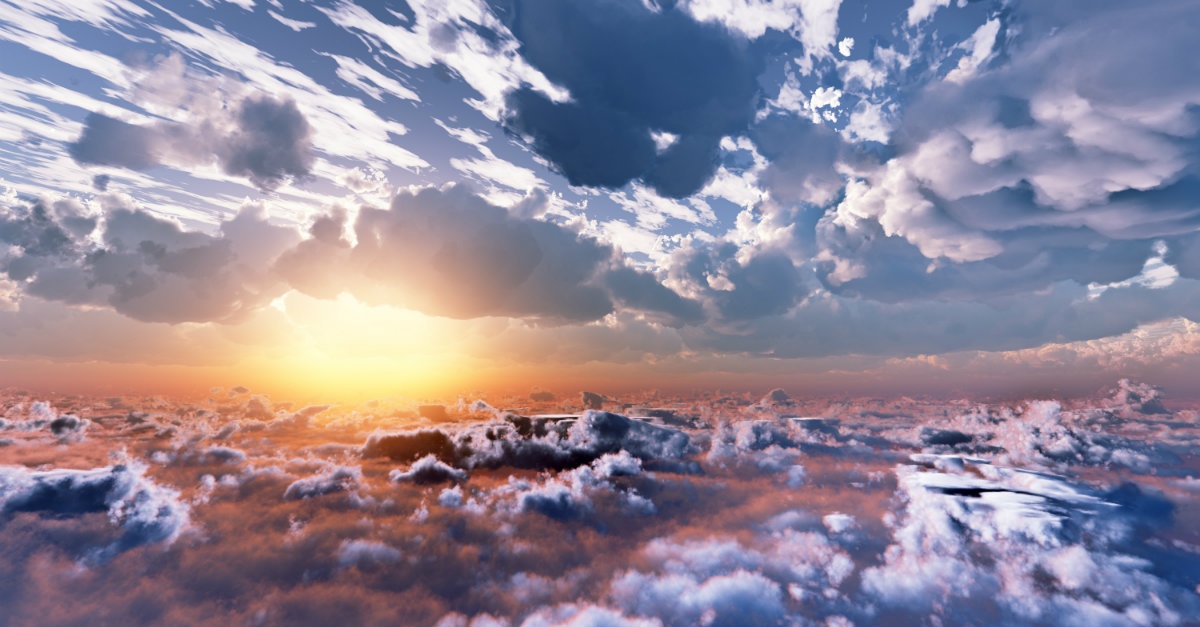 "Heaven is a fairy tale for people afraid of the dark."  –Stephen Hawking
I'm afraid of the dark.
If we're talking about the endless kind of darkness that offers no light anywhere, no hope ever, and nothing but nothingness, who among us would not panic at the thought of that?
I expect people like Mr. Hawking simply find the idea of Heaven too good to be true, and thus conclude that it must be a product of man's delusional yearning for "pie in the sky by and by."
And yet, there are solid reasons for reasonable people to believe in the concept of a Heavenly home after this earthly life. Here are some that mean a lot to me. By no means is this list exhaustive. It's simply my thinking on the subject.
One. Jesus believed in Heaven. In fact, He claimed to be a native.
The Lord said to Nicodemus, "No one has been to Heaven except the One who came from there, even the Son of Man." (John 3:13). No one knows a place like a native.
Jesus told the dying thief, "Today you will be with me in Paradise." (Luke 23:43).  So, wherever we go when we die, it's a paradise.
True, He left us a thousand unanswered questions on the subject, but what He told us is pure gold. For instance, when He returns, the dead in Christ accompany Him (I Thessalonians 4:14). It appears that our eventual destination is somewhere different from the initial, intermediate place called "Paradise," but we have no trouble leaving the details to Him. After all, we can trust the One who died for us.
Two. Scripture consistently teaches the existence of Heaven. We must not let people get by with saying the Old Testament knew nothing of Heaven. "I shall dwell in the house of the Lord forever," said David in everyone's favorite psalm. Or this one: "As for me, I shall behold thy face in righteousness; I will be satisfied with Thy likeness when I awake" (Psalm 17:15).
Job said, "My Redeemer liveth and at last shall stand upon the earth; yet even after my skin is destroyed, yet from my flesh I shall see God; whom I myself shall behold, and whom my eyes shall see and not another" (Job 19:25-27).
Neither must we cave to those who say the only way to understand such verses is to get inside the mind of the one who said those words originally, as if what they said is determinative and authoritative. Peter said the prophets said more than they understood and even angels couldn't fathom some of these things. (I Peter 1:12).
Three. I believe in Heaven because I believe in earth. It's so wonderful. There is nothing else like it in the universe.
Suppose we lived in some distant world and all we knew was the planets we have seen–the barren, rocky planets that are molten in the day and frigid at night, those covered with acidic clouds or endless hurricanes–and if someone told us about earth, with its steadiness, its atmosphere, its lovely scenery and its plant life and the richness of its minerals and a thousand other delights, we would find it hard to believe.
And yet here it is. We are residents of this amazing planet.
We take the earth in stride because it's all we know. But it is truly the gem of the universe.
Four. There has to be a heaven to even up the earthly hell God's most faithful sometimes endure for Jesus' sake.
Those of us who are "carried to the skies on flowery beds of ease," to use Isaac Watts' unforgettable image, have little idea of the price some have paid for their loyalty to Jesus Christ through the centuries. Many live under oppressive regimes in our day, punished for doing nothing more than meeting in someone's living room to worship or giving a friend a Bible. I'm tempted to say "God owes them, big time," but don't want to be presumptuous or blasphemous.
"God is not unjust so as to forget your work and the love that you have shown toward His name in having ministered to the saints, and in still ministering" is how Hebrews 6:10 puts it. If God were not to reward the faithfulness of the most loyal, it would be sin on His part.
After all, "this momentary light affliction is working for us an exceeding weight of glory far beyond all comparison" says 2 Corinthians 4:17.
Five. Every caterpillar/butterfly testifies to our heavenly future.
Suppose we could inform that caterpillar crawling across a leaf of the glorious future just ahead of him (it?). Would that humble creature believe he (it) would someday have gorgeous wings and flit through the sky? So, why do we have such difficulty believing in the destiny God has planned for and promised to His own?
Six. I believe in Heaven because the alternative is despair.
"I would have despaired had I not believed I would see the goodness of God in the land of the living" (Psalm 27:13). This world, by the way, is not the land of the living, but is the land of the dying.  The "land of the living" is just over the next ridge, immediately following our final breath here.
Jesus said, "Because I live, you too shall live."
Who among us has not grieved at the thought of never seeing a precious loved one again, as we have left the cemetery.  The alternative to faith is despair.
Seven. I believe in Heaven because some of the best people who ever lived believed in Heaven.
Jim and Elisabeth Elliot. Corrie ten Boom. Billy Graham. My mama. My grandmother. Marguerite Briscoe. Maybelle Montgomery.
Eight. I believe in Heaven because I believe in hell.
There has to be a hell. Otherwise, the Hitlers and Stalins have pulled a fast one and gotten off scot-free. After slaughtering untold millions, they paid for their misdeeds with their own death? Not hardly. The death of such a pip-squeak could not begin to compensate for the endless multitudes whose deaths they were responsible for. There has to be a hell, otherwise there is no justice in the universe.
And I believe in justice. So I have to believe in Heaven.
Nine. I believe in Heaven because it's a great incentive to responsible living and compassionate everything.
Skeptics will point to the shallow sayings of some believers that for the Heaven-bound this world does not matter, and that improving life on Earth is just so much arranging the deck chairs on the Titanic. Those who say such are wrong, their thinking unbiblical, their teachings misleading.  We have great responsibilities here in this life, and it's not just to get people to (ahem) "pray the sinner's prayer" so they can go to heaven. We were commissioned to make disciples, a far bigger thing.
"The heavens are the heavens of the Lord," says Psalm 115:16, "but the earth He has given to the sons of men." We are stewards of this planet, and thus answerable to Him. I'll go so far as to say those who are working to give the planet clean air and pure water are also doing the work of the Lord in their own way.
Ten. I believe in Heaven because of reasons I'm yet to discover. 
There is so much more.
As some have said, we are "hard-wired" to believe in God and likewise in Heaven. I willingly accept that and see it as residue of the creation. The God who made us created us with a longing for Himself and a satisfaction in nothing less.
When we get to Heaven, we will finally be satisfied, but not until then. "I shall be satisfied with Thy likeness when I awake" (Psalm 17:15).
"I go to prepare a place for you," said our Lord. "And if I go and prepare a place for you, I will come again and receive you unto myself, that where I am, there you may be also." (John 14:3).
If it were not so, I would have told you.
Jesus said that. I believe Him.
I choose to believe.
Photo courtesy: Thinkstockphotos.com
Publication date: November 23, 2016
My friend was telling me about the woes of a church in the next town.
"They got a new pastor. He moved in and took over. When he got wind of something going on in the church weekday school he didn't like, he called the principal and teachers in and fired them. He sent the students home and told them the church didn't have a school any more."
I said, "He closed the school?"
"Just like that. Did it on his own authority."
"Was the school in trouble or anything?"
"Not to my knowledge. We know people who sent their children there. It seemed to be a fine school."
"So what happened?"
"Everyone is upset. Some of the members left and went to other churches, and attendance is down in that church."
"Nothing more?"
"Not to my knowledge."
I find this incredulous.
What kind of church, you have to wonder, turns over the whole shooting match to a new pastor without any kind of guidance or understanding about his limits.
Without any accountability.
I think I know. Churches that are run over and victimized by such pastors are usually loosely organized, casually set up, and skeptical about oversight by anyone. Their administrative philosophy, if they have one, is something like "If God calls the pastor, He will guide him."
The church that does this is asking for all the trouble it's going to get.
Pastors are human. They make mistakes, have ego problems, misunderstand their roles in the church, sometimes misinterpret Scriptures, and endure the same temptations as everyone else.
They need a lot more than some churches are providing.
—Pastors need a clear understanding of their role before they are employed. They need to know what the congregation is expecting, where their authority ends.
A pastor I know was informed by the search committee that he would be expected to mow the church lawn and keep the facility looking good. The Lord did not lead him to become their pastor, you will not be surprised to hear. But I give them high marks for telling the prospective preacher before he arrived on the scene and then hitting him with that little bit of news.
—New pastors need to receive a copy of the church's constitution and bylaws. And if the church doesn't have one, they should get one. And keep it current.
That document spells out how the church is to be operated. It is for the protection of everyone. So why do churches not have constitutions and bylaws? My observation is that two reasons account for this: a) the pastor does not want to be held accountable to a document so he can free-wheel it, and b) laziness on the part of everyone. It's just easier to "go along to get along." But churches without a constitution and bylaws are putting themselves in harm's way and will deserve the trouble they get. Sad to say.
—Pastors need to know to whom in the church they are accountable. If the answer to that is, "God only," you're asking for trouble. They are, we all are, accountable to God, true enough. But we need a little more help than this.
The pastor who thinks of this as a burden is looking at it wrong. This group can be his best friend in the church.
Every pastor needs an accountability group, no matter what it's called. If it's the deacons (I do not recommend that) or personnel committee or administrative committee or something else entirely, this should be a) spelled out in the constitution and bylaws and b) explained to the pastor before he agrees to accept the call to that church. Without accountability, the pastor can run a church into the ground and there's little anyone can do about it.
The stories I could tell.
A word about the accountability group. It needs to be small, no more than four. It needs women and men, all of them mature and godly. And they need to meet with the pastor at least quarterly. These can be casual times of sweet fellowship and prayer when things are going well. But there absolutely has to be a moment when the chair asks two questions: a) Does anyone need to call the pastor's attention to something? b) Pastor, is there anything you need our help on?
The little group should be stable, with everyone serving three years at a time, and rotating among the membeship, so that no one or two people see themselves as the authority over the pastor.
They are not the pastor's employer. They do not hire and fire. They are there as the representatives of the congregation to help the pastor keep things focused, to stay out of ditches.
The bottom line, then…
A new pastor needs a) a clear understanding of the church's expectations of him concerning his duties and his limitations; b) a copy of the church's constitution and by-laws, that are current and being followed; and c) an accountability group of some kind.
I know a church whose longtime pastor is seriously ill and yet will not give up the pastorate of his church. He's long past age 65 and basically incapacitated. And yet, because the church has no written policies–which is all the constitution and bylaws are–there is no person or persons with the authority to represent the congregation before him and rescue this church. Meanwhile, it's dying and he does nothing about it.
The internet and one's denominational office will have all the help a church ever needs on how to write and keep current such a written policy. Pastors need it. The church needs it.
Photo courtesy: Thinkstockphotos.com
Publication date: November 16, 2016