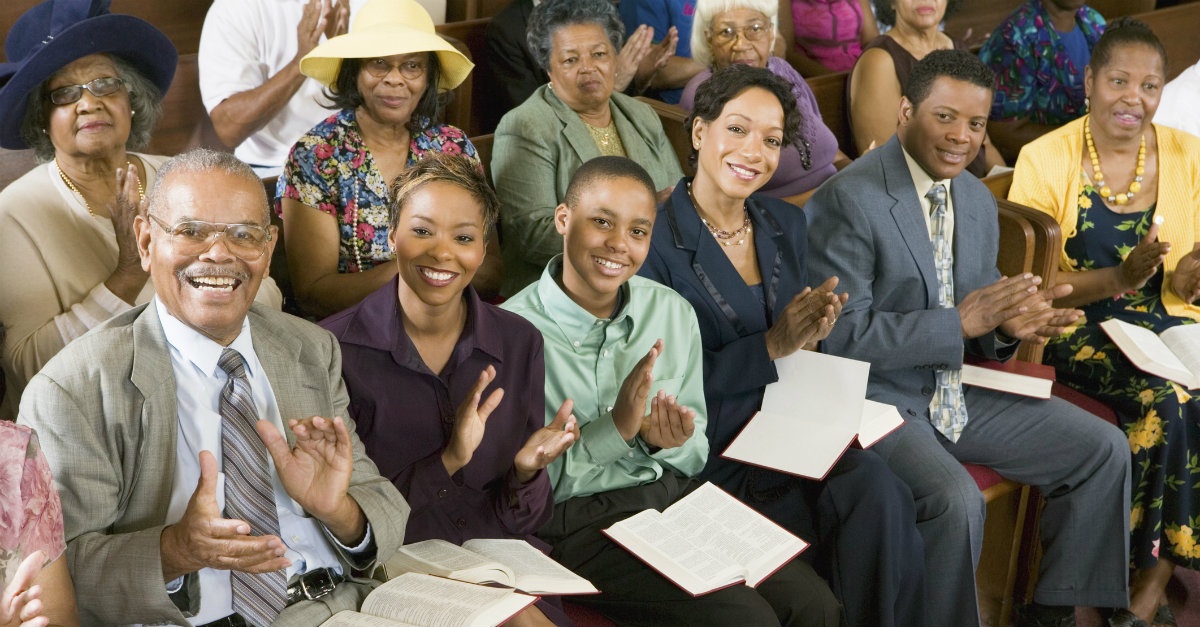 "Christ loved the church and gave Himself for her… For we are members of His body, of His flesh and of His bones"
(
Ephesians 5:25
,
30
).
It's His church.
It's important for
pastors
to keep reminding themselves there were good reasons why God did not give them ownership of the flocks which they are tending.
"… that He might present her to Himself a glorious church"
is how Paul puts it (
Ephesians 5:27
).
"… that we might show forth the praises of Him who called you out of darkness into His marvelous light"
is how Peter put it (
I Peter 2:9
).
"… as firstfruits to God and to the Lamb"
is how John put it (
Revelation 14:4
).
The congregation belongs to Christ. Not to its pastors.
The pastor must keep reminding himself. "They belong to the Lord. Not to me."
–They were not given you as an audience for your preaching. They are that, but this is not their primary purpose. So, when they come to hear you and then get up and leave, you may be tempted to see this as God's plan. It isn't. They are to be far more than an audience. 
–They were not given you as a laboratory for your ideas and experimentations. You will be able to present your ideas and programs to them, and from time to time will develop ministries which God may use far and wide.  But you must not make the mistake of thinking God put these people there for you. They are the sheep of His pasture and are there for His purposes.
–They were not given as a team for your wonderful quarterbacking, to display your gifts of leadership. You will be their leader–or at least, one of them–and if you do it well, they will follow you and you will grow in leadership abilities. But they were not sent as your team. They are the people of God, a holy nation. A royal priesthood.
–They were not given as your cheering squad, to support you in your starring role. Scripture commands them to obey their leaders and submit to those having the rule over them in the Lord, but you must not let that go to your head. God has far bigger purposes in mind that your ego-enhancement or your pumping up your resume.'
–They were not given as critics of your sermons. Human nature being what it is, some of them will criticize your sermons. And sometimes you will need what they offer. But they are not sent for this purpose and they should tread softly on this quicksand of sermonic-evaluation.
A great congregation will do marvelous things for their pastors. They may send him to the Holy Land and fund his education and endow his overseas ministries. They may respond to the pastor's leadership so beautifully that the denomination takes notice and suddenly the minister is invited to address large conferences and to write books.
The minister so blessed will be handed a new set of temptations, enticements rarely given to other colleagues in the ministry. He will be tempted to think of the congregation as a means to an end. That "end," of course, is his own glory and recognitions.  And that would be a serious mistake.
Let the successful pastor never forget that first and foremost, before all and after all, he is the undershepherd of the Lord's flock and he must be out there ministering to them.
The lest he ministers to them–that is, the fewer and fewer contacts he has with the hurting and the needy, the hungry and the wayward–the more he strays from his calling and veers into the land of egotistical quicksand.
The people are the Lord's and according to
Hebrews 13:17
, pastor, you will someday stand before the Lord and give account for them.
Let that scare you and challenge you.
They are the sheep of His pasture.
They are the people of God.  They are His people and the sheep of His pasture (
Psalm 100:3
).  They are His lambs, His sheep (
John 21:15-17
).  The bride of Christ.  His own body (
Ephesians 5
). A chosen generation, a royal priesthood, a holy nation.  His own special people.  (
I Peter 2:9-10
).
They are not to be trifled with, not to be neglected, and not to be dismissed or mistreated or abused.
They are to be handled with care.
A shepherd with a true pastor's heart will  frequently pray the
prayer
of Solomon: "Lord, give to Your servant an understanding heart (that I may be able to lead) this great people of Yours" (a slimmed-down version of
I Kings 3:9
).
The people of God are a mixed multitude who will drive their shepherd to the nuthouse unless he allows them to drive him to his knees on a daily basis.
Many a pastor has learned the lesson given to Moses in the wilderness, something he ended up having to relearn repeatedly: "They belong to the Lord, not to me. They are the Lord's problem, not mine."
At the end, the pastors will account to the Father for the care they gave to the flock.  That's
Hebrews 13:17
and it strikes terror into the heart of pastors who take God's word seriously.  (Is there any other kind?  Alas, yes.)
"Lord, bless your church with pastors who are strong and courageous as well as wise and tender at the same time.  Give us pastors who will tell the truth but do so in compassion and kindness. Who will speak the truth in love, and love the people of God in truth. Amen."
Publication date: July 20, 2016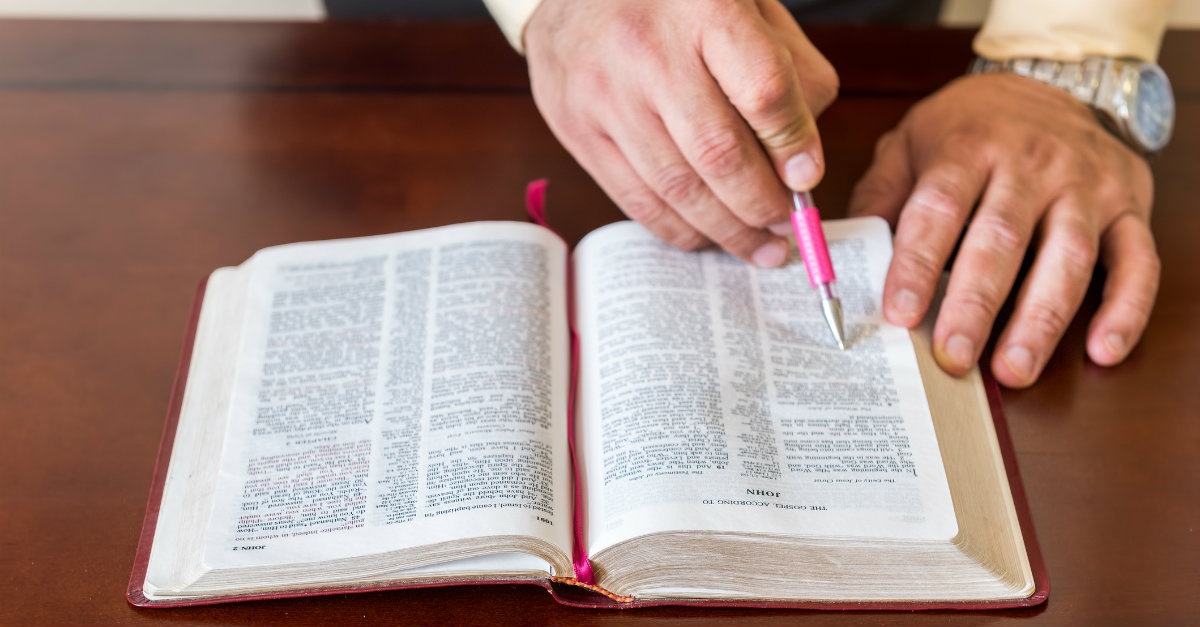 Suddenly, that great church which the pastor was enjoying and had been bragging about to his colleagues turned on him and wanted him gone.
Without warning it seems, those precious people who had welcomed him so warmly just a couple of years back have now joined the vicious mob clamoring for the pastor's head.
That wonderful deacon fellowship which had devoted themselves to serving God's people and ministering to the needy suddenly arose and announced their intention to oust the pastor.
That sweet family to whom the pastor ministered again and again misinterpreted something he did (or believed something they heard) and began to devote themselves to seeing that he was fired.
Why, Lord?  
Pastors
and their families wonder that.
Many a servant of the Lord has been treated less kindly and more unfairly by the Christians than any business in town would treat an employee they were dismissing.
One unemployed pastor said to me, "If this is the way it is, maybe I'd better find some other line of work."
Another said, "All I ever did was try to bless those people.  Now, look at how they have behaved.  Why?"
Another said, "Why does God allow this?"
In every case, I hear them out, offer them my understanding and sympathy, and then say, "You might want to go back and read your charter again."
"My charter?"
"Yes. Where the Lord told you what to expect, how people would treat you, and why He would allow it."
Silence.
"It's the tenth chapter of Matthew, beginning in verse 16 and going through the end of the chapter.
–Why beginning in verse 16?  Because the first 15 verses are a temporary, one-time only instruction to the Lord's disciples as they were about to go out and "try" preaching, then return and report to Him.  (
Luke 10:17
tells of their return.)  But from verse 16 through the end of the chapter, everything the Lord said pertains to us for the rest of this age.
–Jesus said we should expect to be mistreated.
–We should not be surprised when that mistreatment comes from the best people.  "You will be beaten in their synagogues," He said.  They actually think they're serving the Lord.
–Why does the Lord allow this?  "As a testimony to them and to the Gentiles."  That is to say, Jesus needs someone to be Exhibit A of His presence in a human life.  He needs someone to catch the attention of the outside world so they will hear God's message.  After all, Caesar ain't coming to your revival, friend.
–The world is watching.  (See
Acts 16:25
.  They're listening, too.)  When you are mistreated, the outside world watches in silence to see how you will take it.
–You're no better than Jesus.  The pupil should not expect to be honored above his teacher.  They hated Him, they will hate you.  They crucified Him, so why do you expect them to recognize your anniversary each year and to acclaim you as the greatest preacher ever?  Get real.
–But we are not to fear what they are doing.  Three times in this passage, He tells us not to fear.
–We are to be aggressive, to speak up, to speak boldly, to hold nothing back.  In other words, we should not be so cotton-picking politically correct.  Take a stand, preacher. And if it gets you in trouble, well–that's what He said would happen.
–If it causes a disruption in the fellowship of a worldly church, don't be surprised.
–You keep on doing your job.  Even to the smallest degree. That cup of cold water is precious to one who needs it.  When we give to the Lord's workers, we share in their reward.
–Speaking of rewards, we in the Lord's work should readjust our expectations of recognition, appreciation, and honors.   Those who work for human rewards get that, but that's all they get.  See what the Lord said of the Pharisees in
Matthew 6:2
,5,16.
Let Matthew 10 become a vital part of your daily armor…
After thoroughly digesting and assimilating its contents–read it again and again until its instructions and insights and promises become as familiar to you as
John 3:16
–then share it with your family, pastor.  Make your spouse and children aware of what the Lord has said concerning your calling.
Do not go looking for opposition and persecution.  Do your job and it will find you soon enough.  But do not be surprised.  (See the insights of I Peter, particularly
4:19
.)
By all means, appreciate a church fellowship which does the right thing.  Encourage them in this, and continue teaching them the proper response to and treatment of the Lord's servants.
Now, look around you, pastor, and find colleagues in the ministry who are having a tougher time than you.  Perhaps you know a pastor who was driven from his church by a little group who wanted to control things.  Reach out to him.  (When one unemployed pastor said to me, "No one will help.  Why don't pastors help other ministers who are without a church?"  I said, "When you were pastoring, how many unemployed preachers did you help?"  He said, "I didn't know it was a problem." I said, "They don't either.")
Keep your eyes on the Lord.  Honor Him. He is your Source, your Resource, and your Portion.  Your Rock, your Shelter, your Song and your Salvation.  The church isn't, and neither is the denomination.
If you find yourself the victim of innuendo and persecution, go back to
Matthew 5:11-12
and live there.
"Blessed are you when they revile and persecute you and say all manner of evil against you falsely for my sake.  Rejoice and be exceedingly glad, for great is your reward in Heaven.  For so persecuted they the prophets who were before you."
When you get to Heaven, you will find that your suffering was pure gold in the Lord's sight.  And that will matter more than anything else in the world.
Publication date: July 13, 2016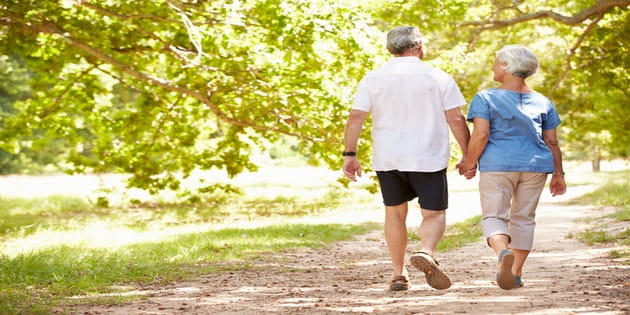 "They will still bear fruit in old age. They will be full of sap and very green…" - (Psalm 92:14).
All generalizations are false. Including this one.
Every rule has its exceptions. Including this one.
Even so, I'm going to make some general statements about seniors. Readers will think of exceptions. But by and large, these statements have been found to be solid and trustworthy throughout long years of ministry.
One: Seniors are not against change; but they dislike abrupt change.
There are no 1948 Packards in your church parking lot. No 1952 DeSotos. But the seniors driving those Camrys and Corollas did not one day trade in that Packard for the Toyota. There were a series of incremental steps in between–like, first buying a 1955 Fairlane, then a 1962 Chevelle, followed by a 1972 Bonneville, and so forth.
I quote Rick Warren who said, "Do not use the word 'change.' Say 'experiment.' Because if this doesn't work out, we'll try something else."
Two: Seniors are not against innovations in the worship service; but they dislike overdoing it.
It was an 80-year-old who told me we should erect those screens on the wall in front of the sanctuary where we would project texts and photos and videos. "It would help us be able to see the words of the songs better. And the Scriptures." Until then, I had been reluctant to suggest this change since I had been burned a few times by older people disliking anything different.
Three: Seniors love guitars and violins and even a little percussion in church music; but they don't like it to interfere with the actual singing.
One reason seniors love "The Old Rugged Cross" and "Amazing Grace" is simply that they know the words, recognize the tune, and find it singable. They will enjoy the occasional modern worship song too, so long as it's uplifting and worthwhile.
When I have visited churches with a contemporary service (with all kinds of musical instruments) followed by a traditional service (with nothing more than the organ and piano), invariably more seniors attend the first service than the second. Seniors love music.
Four: Seniors love to laugh and will be the first to get humor in sermons; but they don't want it overdone. As one who does a lot of senior events, I cannot imagine one with no laughter. They love to laugh. Did you hear about the elderly couple who got married? They spent their honeymoon getting out of the car.
Seniors will laugh at that longer than anyone. There's just enough truth in that bit of silliness for it to work.
Five: Seniors don't resent the young people being featured and young adults coming to the front; they just don't want to be put out to pasture themselves. Most of them have grandchildren whom they adore, so they will appreciate efforts to reach them with the gospel. Seniors love being around young people and will enjoy events where both groups are included.
Six: Some of your seniors have read more books than you own in your library. You will start to quote something you read recently and it turns out that several in your audience have read everything that author ever wrote. A few may have known him or her personally.
Seven: Some of your seniors have traveled, been to places you never heard of, and knew personally people you use as sermon illustrations.
I tell a story about Ty Cobb, the hall-of-fame baseball player who put in 22 years with the Detroit Tigers and set a lot of records, many of which are still on the books. He is said to have come to Christ before dying in 1961. His message to the men he had played ball with said, "Fellas, I got in the bottom of the ninth. I sure wish I'd come in the top of the first." I tell that and ask, "What inning are you in?" Once in Valdosta, Georgia, a lovely little lady came up and said, "I was Ty Cobb's nurse at Grady Hospital in Atlanta in those last weeks of his life. A sweet, sweet man."
Eight: Seniors can still go on mission trips and make a difference.
Becky Gilbreath Crumpton graduated from high school with my brother Ron's class, in 1954. That puts them both around age 80. A couple of weeks ago when I saw Becky, I said rather flippantly, "So, where are you off to next time?" She said something like, "In two weeks, we're headed to Nigeria." (I'm not sure which country she said.) Some years back when I spoke at the Alabama Baptists' annual convention, Becky was singled out as the Volunteer of the Year. She's not alone, of course. So many veteran workers with our denomination's Disaster Relief ministries are seniors and still making a great difference for Jesus. The point is, pastor, do not assume they're too old. Some of them are younger than you, no matter what the calendar says.
Nine: They appreciate respect but despise being condescended to. Some of my friends remarked that they hate being talked down to like they are five-year-olds. Another said he dislikes people calling him "young man" or "young fella." In most cases, "Mister Joe" or "Mrs. Mae" works.
Ten: Not all seniors in church know the Lord Jesus, so you should not assume they're all saved just because they're in church and active in the work. When you speak to senior groups, give them the plan of salvation from time to time and extend a gospel invitation. It can't hurt, and might make an eternal difference.
As I type this, today I will drive north 125 miles and address a group of seniors from a three-county area of south central Mississippi. They will be sharp, attentive, alert, and involved. But I would be making a serious error in assuming everyone there knows the Lord Jesus. So, even though some may feel it unnecessary, my message will be urging anyone in the audience who has not come to Jesus not to put this off any longer. Urging them to "finish strong"–a theme which every senior can appreciate–means making sure they are right with the Lord for the rest of the journey.
Eleven: Seniors love great Bible teaching. In fact, pastor, no one in your church will love a wonderful Bible study more than they. Many will remember when our churches held annual weeks of study of a book of the Bible, which were always well-attended. Announce that you are going to lead a similar study of a short book of Scripture for a weekday morning, pastor, and you might be surprised at the turnout.
Twelve: Seniors tend to be the best givers in the church. We are told by stewardship directors from our state offices that when this generation goes to Heaven, churches are going to be in real financial crisis since they are not teaching giving the way we used to. Years ago, churches would actually have stewardship revivals. Their annual stewardship emphasis would last for weeks and culminate in a huge dinner with an outstanding speaker. Churches had tithing testimonies and people were urged to tithe. These days, fewer and fewer churches are teaching these principles. Then they wonder why the giving is so weak.
In many cases, pastor, you are reaping the benefits of previous pastors who got this right.
Thirteen: They are your best pray-ers. In churches where we have had round-the-clock prayer ministries, seniors carried the major part of that. It's a wise pastor who takes advantage of the prayingest people in his church and involves them in such a vital ministry. And by the way, this is not something you have to do "for them." Enlist one of them to come up with a plan for a prayer ministry.
Fourteen: The sweetest friends a pastor will ever have tend to be seniors. The preacher-father of Dr. Grady Cothen and Dr. Joe Cothen once told his sons, "The Lord has put a delicate balance in the church. He has put just enough headstrong, ornery members to keep you the pastor humble. And He has put just enough sweet godly saints to keep you from quitting." Joe Cothen would tell that and add, "Every church I ever served had both groups." Yes, and my observation is that the sweet humble ones who "keep you from quitting" tend to be the old-timers in the congregation.
Fifteen: Neglected or abused seniors can give a pastor more headaches than he ever thought possible. Oh man, the stories I could tell.
In my last pastorate, in the late 1990s we were conducting a self-study, led by a great guy from our state office, on how to gear ourselves up for the challenges of the future. Demographic studies showed a large percentage of young families living in driving distance of our church, but we were reaching few of them. So, the recommendations involved redirecting some of our efforts and energies in their direction. The seniors blew up.
Even though I was in my late 50s and thus a senior myself, one would have thought I was a 25-year-old pastor dead-set on pushing the oldsters out. I found myself running from home to home, meeting with Sunday School classes and assuring seniors we were never going to neglect them. I still remember them as being some of the most self-centered church members I've ever worked with. So, No. 15 on my list of 15 should not be taken lightly.
I will never forget the night I answered the phone and a voice said, "Sir, we're conducting a survey on the television watching habits of our audience. This will take about three minutes. Could we do that?" I said, "Sure. Go ahead."
"First," the man said, "could I ask what group you are in. 25 and under. 25 to 35. 35 to 45. 45 to 55. Or, 55 and up." I said, "That one." He said, "Which one?" "55 and up."
"Click." He hung up. Not one word of explanation. He just ended the call once he found I was a senior.
That was as eloquent a statement as I have ever seen on how some people discount seniors. So, so foolish.
But this will not happen in a Christian church led by a God-called and Spirit-led pastor. Surely not.