I had led a family to Christ. They soon joined our church and were baptized the following Sunday. My notes remind me of something the grandfather said. He was chairman of deacons in a church three hours away, and of course, they were excited about what had happened. He said to me, "We've been praying for this family, but one by one. We had no idea they'd all get saved at the same time!"
Expectations. Dale Caston told me something that took place in a high school class when he was a teen. The teacher asked the students, "What do you expect to get out of this class?" She looked at one student: "Eddie, what do you expect?" Eddie said, "Well, I've had you before–and I don't expect nothing!" — What do you expect when you pray? The curse of modern Christianity is that we expect little from the Lord, too much from the church, and nothing from ourselves.
"Thou art coming to a King; Large petitions with thee bring; For His grace and power are such, none can ever ask too much." –John Newton
Now, some quick thoughts on what the Lord has taught and is teaching me on prayer…
1. You don't have to be perfect to pray.
That's almost funny; it's so obvious. But you might be amazed to know how many of us shirk from praying because "I've sinned." Well, duh. "He Himself knows our frame; He is mindful that we are but dust" (Psalm 103:14). He is under no illusions about us, friend. He who created us knew He was getting no bargain when He saved us. When we sin, the only one surprised is us. So, go on and pray.
2. You don't have to feel like you deserve to pray, have lived so righteously that you have a right to have your prayers answered. It's all of grace, friend. How we feel has nothing to do with anything.
3. The best advice I was ever given–and the best I have ever doled out–on this subject is: "Pray Anyway." In spite of how you feel, what others say, what you know about a situation, how little or much you know on what the Almighty wishes to do in a situation, or a thousand other things, it is alright to pray.
It is urgent that we pray. See Luke 18:1. "Pray or quit."
4. Honesty in prayer is always best. If you don't feel like praying, tell Him that. He who created you understands tiredness. If you have a fear or doubt or question, He can take your admitting that in your prayer. We worship in Spirit and in truth.
5. Do not try to judge your own prayer. Don't measure your praying by how long or how intense or whether you used certain words. We are not the judges of anything, least of all our own service, worship, and prayers. (I'm remembering an email from a pastor's wife not long ago, who complained about her man: "He's not spending an hour in prayer each morning." So, she's got the clock on her man. Talk about a recipe for misery in a marriage!)
6. Pray your own way. Don't let anyone–me or your pastor or favorite teacher or anyone–dictate to you on the best way or the only way to talk to the Father. Some of us love the little ACTS method. We start with adoration, go to confession, then to thanksgiving, and end with supplication.  It's a good form, but there's nothing that says it's best. Sometimes, we want to start with confession (making this CATS!).
However you pray, just do it.
7. You will change how you pray as you grow in the Lord. Warren Wiersbe says that when we are new believers, we wrestle with the world in prayer. As we grow, we wrestle with our flesh in prayer. In time, we will find ourselves wrestling with God in prayer.
My observation is that sometimes I wrestle in prayer, but most of the time I just talk to the Father with no struggling, no resisting, and no hurting, but only loving and thanking and blessing.
8. Varying how we pray is often a good thing. Beginning with different words, ending with a different formula (for lack of a better term), that sort of thing. We all know some people who have used the same format and same expressions in prayer for so long, one wonders if they even think about what they are saying, it comes so effortlessly.
9. Nothing says you have to end your prayer with an "amen." In fact, "pray without ceasing" (1 Thessalonians 5:17) might imply we should never bring our prayers to an end.
When I was a kid walking to school up that West Virginia mountain, I would often talk to God. I've long since forgotten anything specific about my prayers, other than one thing. I didn't want to say "amen," because that would feel like hanging up the phone and ending this call. I wanted the phone to be off the hook all day long, the Lord to always be there, and for me to always be able to talk with Him. My understanding was that of a child, but the point is as valid and solid as it can be. There is no time in my day when I do not want to be in touch with the Father.
10. Pray about everything, no matter how large or small. After all, the God of the infinite is also Lord of the infinitesimal. The God of the universe also originated and planned the operation of the atom and molecule. So, clearly, nothing is off limits to His all-seeing eye and far-reaching care.
11. Don't go around talking about your prayer life, about how much or how often you pray, or what the Lord told you in prayer. Go back to Matthew 6 and see how the Pharisees prayed and why they did it, then guard against the same tendencies in yourself.
Prayer is like–please pardon the expression–making love to your spouse. It's something best done in private and not referred to in public unless the situation calls for it. (Yikes, did I say that?) The point is to beware of becoming the type of person who spends more time talking about your prayer life than you do actually praying. Scripture has a word for it: hypocrite. Let's try not to be one of those.
12. As often as you can when praying, allow time to stop talking and sit quietly. In fact, I strongly recommend you alternate between a) talking to the Lord, b) reading a few verses of Scripture, and c) sitting quietly listening to Him. Keep a notepad handy to jot down things that come to mind.
13. Guard against legalism. Of requiring yourself to do so many minutes (hours?) a day, of praying over your entire list every day, of praying a certain way, or in a particular place. Pray while waiting on the phone, while driving, while sleep deserts you at night. All the time, as often as you can.
14. If it is true that "in Thy presence is fullness of joy," according to Psalm 16:11, then we should enjoy our prayer times. See if you can do that.
Photo credit: ©Thinkstock/kjekol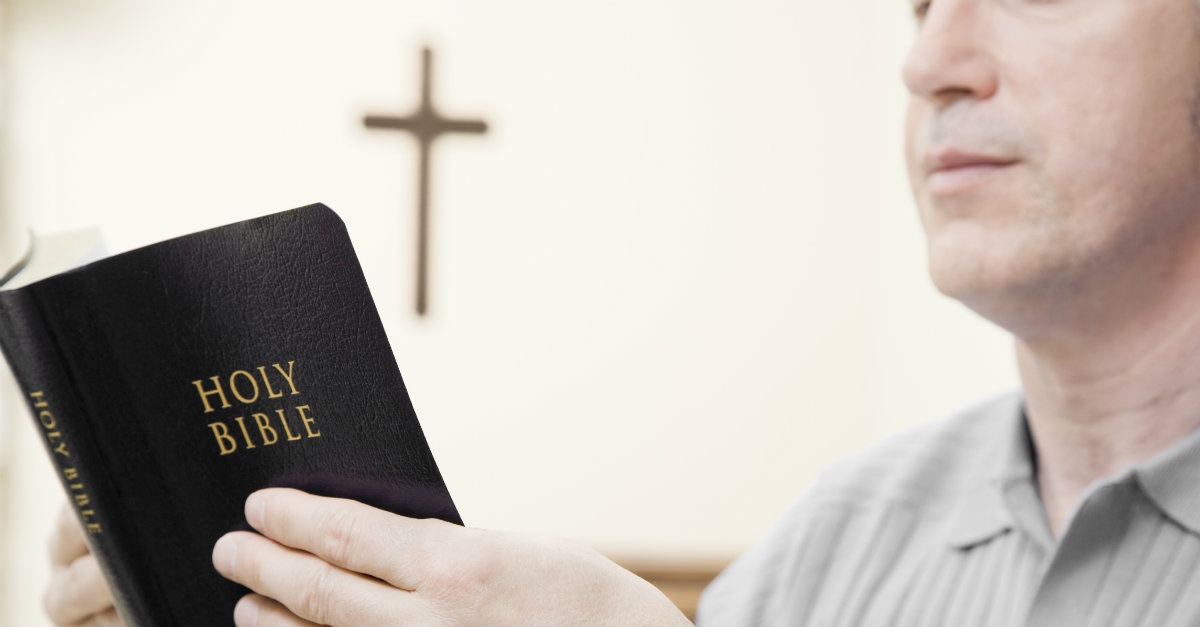 The fellow who developed something called "My Pillow" wants everyone to know "I did it." "When I invented My Pillow," he says, and goes from there. You get the impression he locked himself in a garage and didn't come out until he'd figured out all by his lonesome how to make this new kind of pillow. He comes across as a solo act.
In the TV ad, he says, "I do all my own manufacturing in my home state…"
The man is in love with the first person singular pronoun. I, me, my. A four-year-old saying "I can do it by myself" comes to mind.
And yet, the ads show a lot of people working in the man's factories. He is not doing this by himself, whether he realizes it or not.
One of our ministers and I had driven up to a state park to check it out for a possible retreat. The director showing us around kept talking about "my staff" and "my maintenance man" and "my security people." "I like it clean," he said. "I want this" and "I insist on that."
The man could not have been 30 years old, and thus had to be new as director of that park. Which, come to think of it, sounds right. After all, it's immaturity which fails to see how dependent one is on others, which sees everything as being about themselves.
When George W. Bush became President of the United States, he was constantly talking about I, my, what I believe, what I'm going to do, that sort of thing. He was trying to lead the nation in a united stand against Iraq and needed the support of everyone. So, I wrote him a letter.
Actually, I sent it to someone on the President's speech-writing team. That way, I figured, it was more likely to be read by a human being. I said, "Could someone please tell POTUS to speak of "our" and "us," and not "me," "my," and "I," so much? Tell him to go back and review the fireside chats of FDR, and see how the master did it."
As far as I could tell, he never got the message.
If anyone should be wary of overusing the first person singular pronoun, it should be pastors of the Lord's churches. Surely they know they can do nothing by themselves.
I want to hear a pastor say, "Our church" and not "my church," to say "our staff" and not "my staff."
I want to hear a pastor speak of "our program" and not "my program," of "our priorities" and not "my priorities."
Perry Robinson taught me this. I was his new pastor, in my early 30s. We were en route somewhere and chatting. He said, "It bothers me the way some pastors will get up and say 'my minister of music' or 'my youth minister.'" He had my attention. I said, "What should he say?" (That should tell you how green I was.)
"He should say 'our minister of music,' 'our minister of youth.'"
I said, "Oh. Makes sense."
And I've done it ever since.
It's a small thing, and I don't mean to exaggerate its importance. But members of the support team always feel better about their contribution when they know the leader appreciates the effort they are putting out.
Somewhere, years ago, I read of an organist who was giving a concert in an outdoor setting, using an old-fashioned instrument which required the use of bellows. Behind the curtain some kid was exerting himself keeping the organ's tubes inflated. At the keyboard, the virtuoso would say, "For my next number, I would like to play…" and "I would like to dedicate this next one to…" and so forth.
At one point, as the organist pressed the pedals, no sound came out. Nothing. He quickly stood and walked around to peer behind the curtain. "What's happening?" he asked the boy running the bellows. "Nothing," came the answer. "Then, why aren't you pumping?" The boy said, "Well, what suppose we put a little 'we' into this next number?"
Photo credit: ©Thinkstock/Shannon Fagan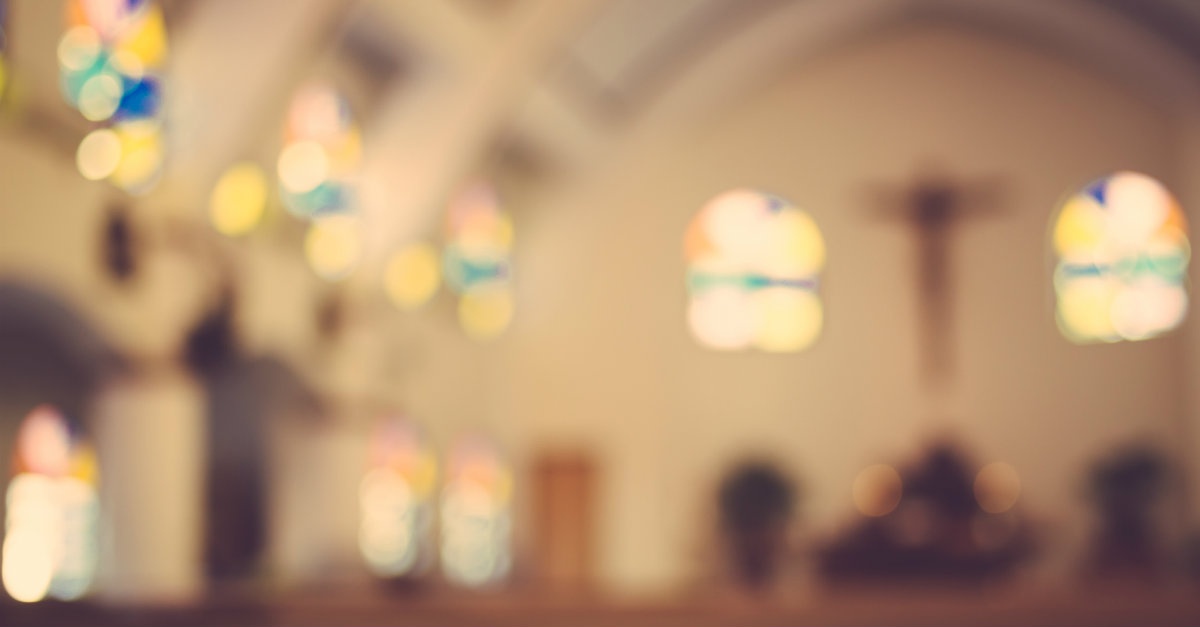 People keep throwing questions my way, for some reason. I suspect because it's easy to do, and since in most cases we know each other only via the internet, it's safe. They know I'll not be identifying them in a sermon or embarrassing them. So, keep the questions coming, folks.
Why do some people want to run a church? I mean, what's the point? I can take you to two or three guys whose life ambition seems to be to boss the pastor around. 
I grant you they are oddities. I've known a few in my time also, and have never understood why they do what they do, other than one thing: They try to boss everyone everywhere. It's their personality. It's not just at church.
That doesn't make it right. It just explains it.
Are church bosses evil? Are they sinning?
The Lord would have to answer that, the One who alone knows the hearts.
In my experience, though, the words of Psalm 36:1 come to mind: "There is no fear of God before his eyes." I fear that some of these who throw their weight around in church with no thoughts of what Scripture says or of their own accountability before the Lord are actually atheists. Oh, they might give you a story about their conversion experience and some can pray a mean prayer, but there is no humility, no love for the brethren, and none of the other traits which Scripture says should characterize believers.
What's the best way to deal with a church boss?
Okay. I'm assuming we're talking about some layman in the church, right? I mean, not the pastor. Because Scripture actually does put the pastor in charge (Acts 20:28 for starters), although as a servant and a role model, not as its lord (I Peter 5:1-5).
The best way to rein in a church boss is by the congregation having monthly business meetings and the church members actually attending those gatherings and staying on top of what's going on. Then, they should ask questions in the meeting, things like "How was the decision made to terminate that employee?" "Do we have a constitution and bylaws? How can each of us get a copy?" and "Is our leadership following the constitution and bylaws?" (If the answer is 'no,' then you ask 'why not?' And if the answer to that is that they are outdated and need updating, then ask if a motion is in order to form a task force to update it?)
In my experience, a church boss (like Diotrephes in III John) operates outside the official guidelines of the church. By insisting that the rules be followed–and by holding leaders accountable when they are not–you shut down the bosses. Bosses like to set their own rules, knowing, as they do, better than anyone else.
Why are there so many hypocrites in the church?
Three reasons…
1. There are hypocrites everywhere, not just in church. The church merely has its share.
2. The church's doors are wide open, as it proclaims, "Whosoever will may come." The church does not put requirements of maturity and holiness upon people before allowing them to join. It assumes new believers to be infants who need nurturing, feeding, guidance, etc.
3. The reason hypocrisy seems so evident in churches is that many a congregation will make the mistake of elevating the immature and unspiritual to places of leadership. When word gets out in the community–as it will–that the racist or alcoholic or womanizing Roger Gearshift is running things down at your church, it's all downhill from then on.
Why is church so boring?
Ha. You're going to the wrong church, my friend!
But seriously. Maybe it's because we are so used to being entertained that we have a hard time sitting in a meeting and listening to thought-provoking stuff. We don't like to have to think. We walk in the church door and become passive instead of energized and challenged and active.
My pastor wears jeans with holes in the knees. Why does he do this? I am offended.
Me, too. Other than poverty, there is no excuse.
Photo credit: ©Thinkstock/Sean824