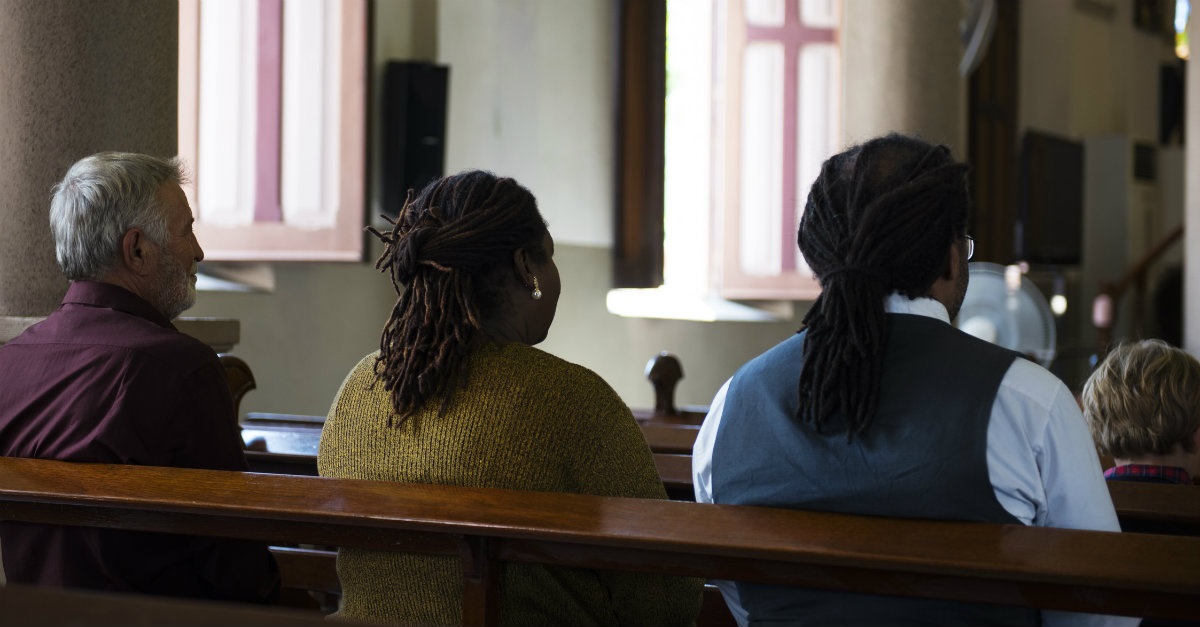 I'm confident most church members never analyze why they feel the way they do about their pastors, either positively or negatively. But I always wanted to know what was going on with them.
For 42 years I pastored six churches, as well as serving on the staff of another church for three years. During those times, four areas used to concern me, to bug me actually, about our people. Whenever I would mention them to my ministry colleagues, most shrugged and said, "Not me. I don't want to know that."
1. Why are you leaving?
No matter how large or successful your ministry, people will leave from time to time and join a church down the highway. I wondered why.
Pastor Ross Rhoads led one of the largest churches in Charlotte, NC at the time, easily twice the size of First Baptist Church where I was serving. But we had a lot in common–age, experience, demanding schedules (preaching four services each Sunday!), and such–and enjoyed a friendship. That particular day, for some reason we began talking about people who leave our church to join another in the area.
I said, "I know we can't pick up the phone and call them and say, 'Why did you join that other church? Did we let you down in some way?' But I'd like to know. We could learn a lot by knowing why people leave."
"Not me," said my distinguished colleague. "I don't want to know." He laughed and added, "I can't handle it." (An interesting admission from perhaps the most admired pastor in town.)
I know that feeling, of course. Ask any pastor. It feels like a rebuke when members leave your church for another in the same community. And no one in his right mind goes around seeking rebukes and asking unhappy people to dump on us. And, I suppose that's how it would feel to most pastors to want this information.
So, even though I rarely got it, I wanted to know why they left.
2. Why are you unhappy?
The question assumes that some in the church will be unhappy with the preacher. Sad to say, that's almost always the case. Since our church doors are open to "whosoever will," there is no requirement of maturity or wisdom or Christlikeness from our congregation. So, a certain contingent in every church seems to be forever unhappy with something going on or someone in leadership. (Note to the leadership: If you cannot handle some people in the church being unhappy with the pastor, you will be forever upset. Likewise, the perfectionist pastor will become a neurotic, running around trying to please everyone. Best to accept the reality that no congregation is going to be free of those who wish the Lord would take this preacher and send them a good one!)
I wanted my disgruntled members to analyze their unhappiness and tell me what they found. Perhaps the knowledge would help me. Failing that, perhaps we could help them.
In my last pastorate I invited criticism. "Tell me what concerns you," I said. "Anything that bugs you, strikes you as wrong, or offends you. I'll even take anonymous notes."
I wanted to know. "If we are doing something wrong, please tell me what it is. If you are unhappy with my preaching, tell me why. If something happened in the church that is a problem for you, please let me know about it."
We provided several ways they could register their unhappiness. Each Sunday, we circulated a "pew register" in which everyone on a row signed in. At the end of the line they sign, there was room enough to leave a comment. They might want to send a note in the mail. Or, they could write a note and hand it to an usher or deacon.
The day I started this, Mike Skiles–the kind of deacon chair every pastor would love to have–wondered if I knew what I was getting into. "Preacher, I don't think I'd do that! People don't mind telling you what they think! You're making trouble for yourself." I understood where he was coming from. I said, "Mike, they're going to tell someone. And I'd a lot rather it be me than their neighbors or family members."
Furthermore, I thought it might help people to be asked to analyze why they were unhappy. They might learn something helpful about themselves.
I wish I could report some great blessings or discoveries from this, but 20 years later, none come to mind. The church was becoming healthier, however, after recovering from a split 18 months before I arrived. This might have been a small factor.
3. How am I doing?
I'd been at the First Baptist Church of Columbus, MS for four or five years and felt that things were going well. We had a full staff of ministers, the church was growing, and I had reached the point where the uneasiness inside me said I needed to do something for personal growth. But I didn't know what. So, I asked the deacons to do something risky.
"I want you to evaluate me." We had to discuss what that meant and how they would do it. There was no manual on this subject and they had no history of such a thing. This church was (and still is) used to long pastorates. My two predecessors stayed a quarter-century each. The congregation was stable and the demands they made on their pastor were not unusual nor burdensome. But even though they would have allowed me to settle in and grow comfortable, I didn't want to become stale. So, I asked for the evaluation–and got more than I bargained for.
For reasons long forgotten, the deacons decided to go all out. They went through the church rolls and picked out every seventh name and made personal visits into their homes. They compiled a questionnaire of three pages, in which members were asked to rate the preacher on a scale of 1 to 10 (with 10 being the best). A typical question asked: Do you feel the pastor relates well to the church as a whole? (a blank followed each one) Children? Youth? College students? Young adults? Mature adults? Elderly?
Another question asked: "Have you been to a funeral conducted by the pastor? If yes, what was your opinion of the way in which it was conducted?" Four lines were left for the member to write their answers.
Obviously, this was a major task the deacons took upon themselves. Compiling the results was  a huge job. Then, at the completion, the leadership made transparencies of the results and displayed them on a screen before all the deacons and me. This was the first I'd seen of the results. And, the result was excellent. There was no problem to cause me concern. (Which is probably the reason I remember it so well! Had the report been negative, I might not have been so quick to recommend it to my friends.)
4. What would it take for you to decide to leave this church?
Over the years, I asked this question of our membership from time to time. The reason was simple. Many people abandon a church for the flimsiest of reasons. I've known them to leave because they didn't like the new pastor's style. They left because the preacher didn't visit their mama in the hospital. He said something from the pulpit that offended them. He failed to attend their daughter's senior recital. They taught Sunday School for years and were not appreciated sufficiently. The new pastor made some changes which they disliked. The church moved a Sunday School class to a new room. The old Sunday School teacher died and a new one came. The new pastor doesn't wear a necktie. The church installed a drum set. Or screens on the wall. Or disbanded the choir. On and on and on.
You think people would not leave a church for such silly reasons. But they do.
So, even though I'm not asking them to tell me what answers they come up with, it would do most people a world of good to ask themselves this question and try to answer it: "What would have to happen to get me out of this church?"
Photo credit: ©Thinkstock/Rawpixel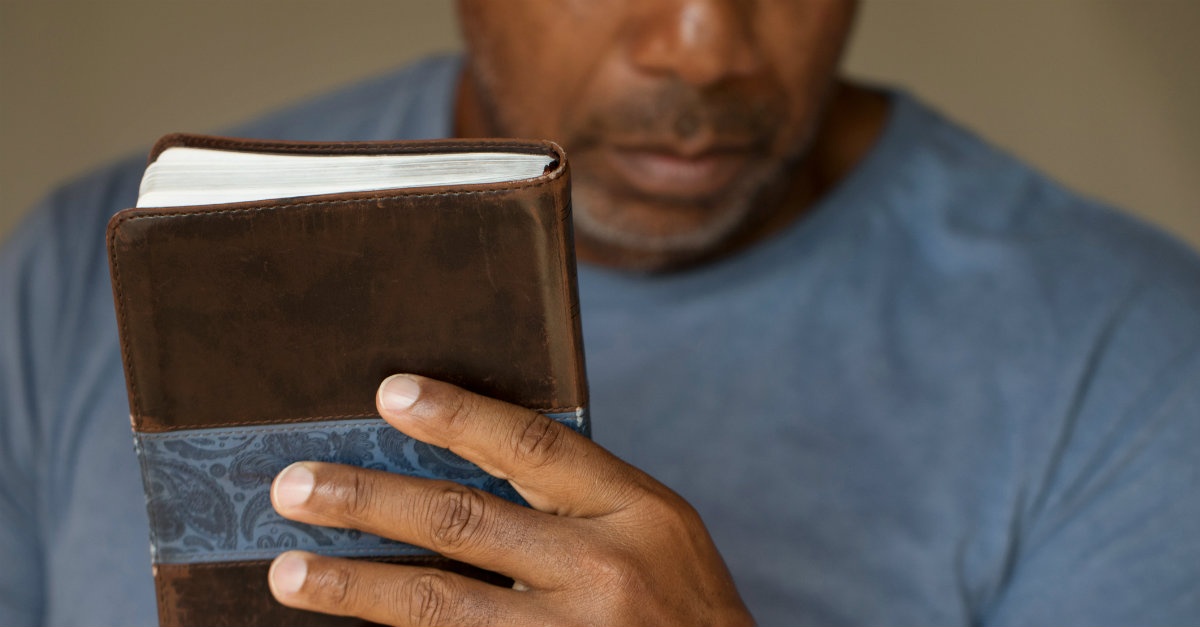 A recent article for this website dealt with what to pay the preacher for weddings, funerals, and such. Among the responses came one from a friend who belongs to a church I served years ago and whom I know as a generous and faithful sister in the Lord.
"Silly me," she said. "I thought preachers did the funerals out of love."
I replied, "We do indeed do these things out of love. But if someone gives the preacher a little money, does that negate the love?"
No preacher I've ever heard of charges for weddings and funerals and such. Every preacher I've ever known has bills to pay and appreciates a little help with that.
And yes, there are a few of the big guys pulling down huge salaries from their churches–two or three of them, obscene amounts from what I hear–but I don't know any of them personally. (If I belonged to one of their churches, I'd not have to worry about what to pay the preacher for a wedding or funeral, however, because they don't do them. Their underlings take those tasks. And I'm betting these guys are paid normal salaries and thus can use the financial encouragement of a hundred bucks after a funeral. Just saying.)
Now, back to the subject…
If a pastor displayed a rate schedule in which he charged so much for weddings, another amount for funerals, and so forth, one would be justified in questioning his motives. And we all know what the Lord had to say the difference in hirelings and shepherds (see John 10).
The pastor is not a hireling. He does not enter the ministry for the money. If he does, he ought to have his head examined. He will quickly decide he could make better money doing 10,000 other jobs and save himself a lot of headaches in doing so.
Why do we pay the preacher?
Good question. After all, there are a few denominations, most of them tiny, which make an issue of not paying the ministers at all. They have been known to boast about the superior quality of service they render since money does not enter the discussion. The only thing wrong with that is it goes directly against Scripture. The Apostle Paul made a case for paying the ministers. And in doing so, he cited Old Testament Scriptures. So, Scripture is consistent on this subject. Here are a few places to check out: 2 Corinthians chapters 8 and 9 (especially 9:9-14); 2 Thessalonians 3:7-10; 1 Timothy 5:17-18; Luke 10:7; and Philippians 4:16-19.
Why do preachers concern themselves with this?
Short answer: Because, like everyone else on the planet, they have to live and provide for their families. They need an income, and would certainly like it to be sufficient to feed and clothe their spouse and children with enough leftover for other needs.
That's the short and the long of it, actually. They need money to live in this world. The church should be providing for them, ideally. But sometimes due to lack of resources or a failure of love or understanding, the church fails to provide enough finances for the minister and his family. He may become bi-vocational or find other ways of making additional income. We recall Scripture says the person who refuses to provide for his family is worse than an infidel (1 Timothy 5:8).
Why is this such an issue for some people? There are several reasons.
1. There are those who think of money as filth (they love the KJV reference to money as "filthy lucre"), as beneath the concern of a faithful child of God, and the motives of anyone who wants a little of it are surely tainted and their work compromised.
This is silly. It is foolishness. It is ridiculous. But it is alive and well in a few of our church families.
2. There are plenty of so-called preachers who bleed the congregation for all the money they can get and then look for ways to get more. So, those who see a preacher asking for money have reason a-plenty to be suspicious of their motives. However, the church member who attacks his/her preacher for preaching on money is out of line. Jesus talked about money more than any preacher ever.
3. People are greedy. The human heart is a monster and loves to get, while it hates to give. It's that simple.
4. Some few who can be found in most churches are looking for anything they can find to use against the preacher. And if he accepts an offering for a wedding or funeral or even simply as a gift, they have been known to use that against him. These are evil people and should never be given a voice in any decision.
And one more. What about the preachers who say, "I never accept honoraria for weddings or funerals"?
That is their right. No preacher I know accepts money for every wedding or funeral. When the couple grew up in the church and the pastor feels like they are his own, he will almost always tell them in advance that he is honored to do their wedding, and they should not pay him. Many couples I married will remember we had that conversation.
But if one preacher accepts no gifts, this should not shame the one who accepts whatever is given to him. Scripture has some lovely stories of people who contributed to the ministry of prophets and other servants. God honors that. In fact Jesus makes it plain that whatever we do to the servants He sends He takes personally.
So, when you give to the minister–as well as to "one of the least of these my brethren" (Matthew 25)–you are giving to the Lord Jesus.
I will forever bless the name of Ethel Keeling, the senior lady who watched her young preacher shiver in the cold rain at the graveside of a church member and went immediately to the men's clothing store and purchased him a London Fog all-weather coat. I wore it for years (until it was stolen at another church, but that does not negate the point). I received it from her and am confident the Lord Jesus honored her as having given it to Him.
Photo credit: ©Thinkstock/pixelheadphoto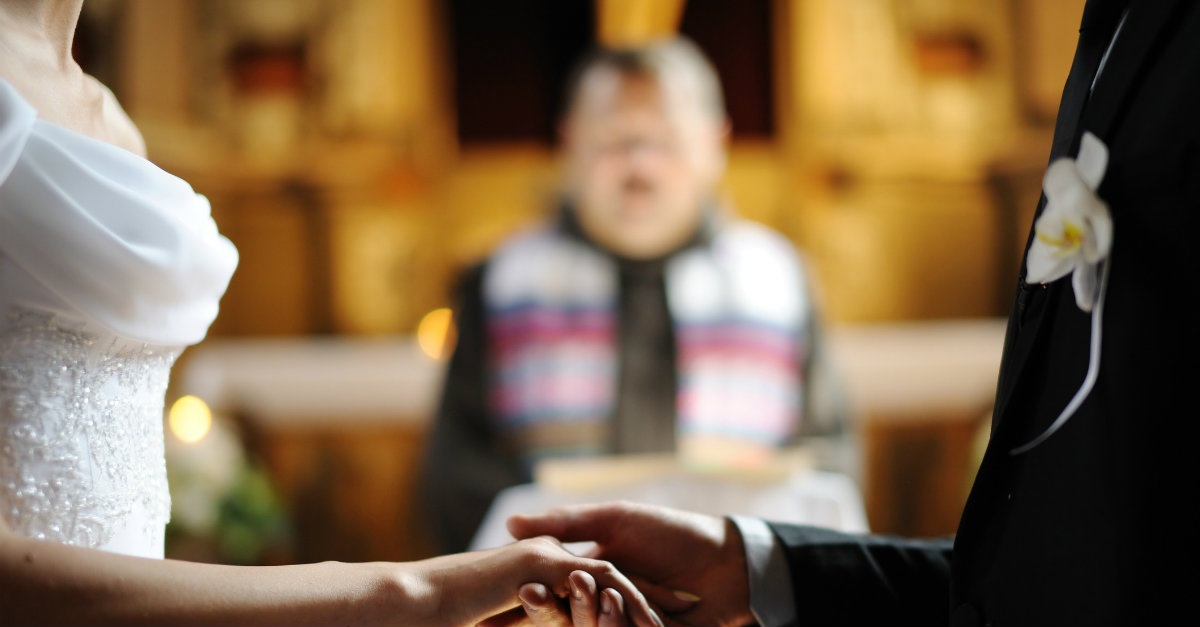 "The laborer is worthy of his hire." (That's in the Old and New Testaments.) 
People often ask whether we've written anything on this website concerning honoraria–what would be appropriate to pay the preacher for a wedding,  a funeral, a banquet, or for guest preaching in their church.
I haven't… until now.
I suppose the reason is that this is so subjective, so hard to nail down. Different regions of the country and different denominations will have their own customs and expectations. But, for what it's worth, I will give it a try. I know full well that we will leave some questions unanswered, some subjects unaddressed. But, here goes.
The last wedding I did, they paid me $550.
That generous, surprising amount was completely their decision. Two months earlier, when the bride-to-be asked "How much do you charge?" I replied that "I don't have a fee. Whatever you do will be fine." I may have suggested she ask her minister (they lived several states away and were coming to Mississippi for a family gathering and wanted to marry while everyone was together) what he thought was appropriate.
So, I might owe him a thank-you note. (As a matter of fact, I do owe him one. He did the pre-marital sessions, and even sent a note to that effect.)
Every pastor has his stories. For another wedding, I was paid $500. But that was far and above the usual. Back when I began marrying people, it was more like $10 or $20. But that was when you could live on a hundred dollars a week. (Yes, there really was such a time in America.) In recent years, the typical gift for a wedding was $100 or $200.
I remember a couple of times when I have had pity on the couple getting married in dire circumstances and assured them we would charge nothing, not for the church (with its huge a/c and electricity bill, and janitorial costs) and not for me. When they pulled up to the church in a limousine toasting each other with champagne, I felt like someone had just run a scam on me.
I've done funerals where the honorarium was not enough to pay my mileage. And done a weeklong revival where that was also the case. If the people were poor or the church was small, that was no problem. But it rarely has been the case. Thoughtlessness is more likely the culprit.
But every minister has done this. It's par for the course. You don't enter this work to get rich.
So, here are my guidelines. And yes, "guidelines" is about all we can do, since the variables are so many…
1. Start with a base of $100 or $200. Give the minister at least that. Give more if you can or there are good reasons for doing so. Here is my suggestion for scale:
$100 is minimum. $200 is very nice. $300 feels generous. Anything beyond that is a real blessing!
2. Give the minister something, even if you walked into his office and he did the wedding with zero preparation. I will not list the reasons other than to say, it's the right thing to do. You are not paying for his time, for his education or ordination or his availability. You are simply showing appreciation, and that is sufficient.
Be generous with the minister, as you presumably are generous with everyone in life.
3. Give him more if he spent more time with you.
Did he spend time in pre-marital counseling sessions? Did he come to the rehearsal? (Do not deduct what you paid for his rehearsal dinner, friend. He was on the job there just as much as if he were in his office or behind the pulpit.)
4. Consider his extra expenses–travel, etc.
Even if he simply wore his black suit for the wedding, it still has to be paid for and dry cleaned. If he drove his car a good distance, the IRS considers a fair rate for mileage reimbursement as something over 50 cents per mile. And remember, you're talking about round trip. If he had to spend the night en route, add sufficiently more to cover that cost. If he stayed with the wedding party at the hotel where everyone is staying, you make the reservation and pay for the room.
5. If there are other considerations that make this an unusual event, ask a minister other than the one involved what would be fair. Make sure he knows you're not trying to do as little as you can get by with, but want to be fair.
When I do banquets, not only do I get up and speak 25 minutes, but for an hour or two before and afterwards, I'm sitting at a table sketching everyone. In most cases, I skip the meal and sketch right on through the dinner, then get up and speak. The work is far more exhausting than one might think. As a rule, a church will pay me the same amount they paid the last guy who came to their banquet, ate their dinner, and spoke, but did nothing more. And (God knows my heart), I'm good with this. The Lord is my Source.
6. (For ministers only.) My counsel to you would be to reprint this article (if you have nothing else to hand to the bride and groom concerning honoraria) but first remove this point. Because #6 to you is this: "Do not do weddings, funerals, banquets, or supply preach for the money." If you do, you will be constantly frustrated. Look to the Lord as your resource, not to a church or some individual. Expect to be stiffed sometime. Expect to be surprised once in awhile by their generosity. And expect to take it all in stride. Do your work for the Lord Jesus alone.
Also, do not have a set fee. Or a minimum fee. Even if the number is low, it smacks of greed and will be interpreted that way by a few. So, best not to do that.
7. If you're not going to be able to give the minister an appropriate honorarium, tell him when issuing the invitation. Then, it will be his decision. (I'm predicting he will almost always be glad to help you for nothing if nothing is what you have to give. He is not in this work for the money, even though the laborer is indeed worthy of his hire.)
I suggest to pastors of small churches that, yes, the preacher from the large church would enjoy preaching to his congregation and they should not automatically exclude him. But I would tell him going in that you are a small church, about how many would be in the services, and what you would expect to be able to pay him. Thereafter, the decision is his. (In many cases, if you are inviting him for a revival meeting, he might suggest you begin on a Monday night and end on Friday. This allows him to remain in his church for Sundays. The best revival meeting I ever had as a host pastor was a Monday-Friday affair, for this very reason. The preacher was serving a huge church in Florida and was in such demand that he could rarely miss a Sunday in his own church.)
8. No one ever shamed the Lord, hurt a minister, or regretted being generous. So, go for generosity.
When pastors do revivals, it's a wise host pastor who does not safeguard the pocketbooks and bank accounts of his membership. A church that is generous with the visiting pastor honors the Lord. Furthermore, we participate in a preacher's ministry when we contribute to his support.
One quick testimony…
I retired from a salaried position in denominational service in 2009. Since then, I have been engaged in a constant ministry of preaching in various churches, denominations, conferences, revivals, retreats, etc. And I have learned a few things. A) The Lord alone is my portion, my resource. I look to Him. If the offering/gift was small, I thank Him. If it was large, I thank Him. B) Sometimes, when the offering/gift was far less than I need and I wonder what in the world the host pastor was thinking, I have noticed something very wonderful: The next church will almost always make up the difference.
So, when a church makes a most generous gift to a minister, I suggest to deacons and other leaders, instead of questioning it or even resenting it ("You're telling me we paid that preacher $2,000 for one Sunday of work?"), they should treat this as the Lord using them to compensate for some church that was unable to be as generous with the Lord's servant as they would have liked.
Whatever we do, let us do it unto the Lord.
Photo credit: ©Thinkstock/maximkabb