"Jesus therefore, being wearied from His journey, sat down by the well…"
(
John 4:6
).
Jesus grew tired, so don't be surprised if you do, too.
Jesus needed rest and wanted a little solitude, and you and I are no different.
Give yourself permission to be human, friend.
As for me, it's Monday night and I'm tired.
How did I get this way? Take the last few days, for instance. Last Thursday, I drove to Biloxi, MS and sketched that evening and Friday morning for a convention. Then, I drove on to Mobile and spent the night with my son's family. Saturday, drove 300 miles into North Alabama where I spent the evening sketching at a graduation party for the granddaughter of some classmates of mine, friends all the way back to junior high. And then, Sunday. Well, the Lord's Day began with a 7 am men's breakfast at a church outside Jasper, AL, followed by sketching people during Sunday School and preaching at the 11 am service. I left that church and drove 10 miles to my sister's UMC church, arriving in time to sketch almost everyone attending a luncheon. Back at the family farmhouse, I caught a nap, then drove to my other sister's Baptist church and sketched for an hour at their Sunday evening fellowship. Monday, I got up and drove the 400 miles home.
When a friend described a concept she has for some kind of book illustration she's requesting, I had to say, "I am too tired to think about this at the moment. Can you have someone draw your idea and mail to me, and I'll try to redraw it as professionally as I can."
When you are tired, a lot of things occur…
–Saying 'no' becomes a necessity. The last thing you need is more burdens. The first thing you need is rest.
–The creativity goes out the window. The creative instinct needs to be protected by a circumference of solitude, quiet, and silence.
–The enthusiasm leaves.
–And so does the energy. (So, when the experts say the remedy for mind fatigue is exercise, to make the body as tired as the mind, we instinctively reject that as ridiculous.)
–You discourage easily. The slightest thing. (If you're like me, you get grouchy.)
–You tend to overeat. Mostly, that's because you don't have the energy to prepare proper food.
–You don't feel like disciplining yourself (see the above point).
–You become short-tempered with friends and even more impatient with strangers.
–Therefore, you have to pray the Lord will guard your spirit and bless your reactions and responses.
–You want to be alone. And you would like a long, long nap.
–You shy away from decisions that need to be made. And that's not all bad since decisions made when one is fatigued tend to be risky.
–You tend to act impulsively. Negatively or positively, shooting from the hip is not good.
–You are in great danger of bad decisions, offending people dear to you, rash pronouncements, and ill temper.
The best thing to have when you get really tired…
…is someone to speak truth to you and if necessary, force you to rest. "He maketh me to lie down in green pastures."
A pastor friend said to me, "I'm about to have a breakdown." He holds down a full-time secular job and yet his congregation expects him to devote a great deal of time to the church. As bad as that is, I expect most of the expectations are his own. He is a terrible taskmaster for himself. That's why someone has to make him stop and rest.
"If you are sick or hospitalized or if you have a heart attack or die, the congregation will have to figure out how to get along without you," I told one such friend. But no, he could not allow himself the luxury of resting.
It took his wife demanding that he stop before he allowed himself that privilege.
If you are a pastor with a ministerial staff, ask them to cover for you. Enlist the aid of your spouse to protect you from interruptions. Now, rest.
Watch out for the temptation to do more jobs around the house. Cutting the grass is not relaxing. Working in the flower garden is still work.
So, when I got in from my long drive today, I went through the mail and dealt with it. I unloaded my car and washed two loads of clothes. And I did this blog and responded to several emails...
For a minister who is widowed, there is no one to tell me to stop this and turn off the laptop and go to bed early.
Help me, Father.
Publication date: May 25, 2016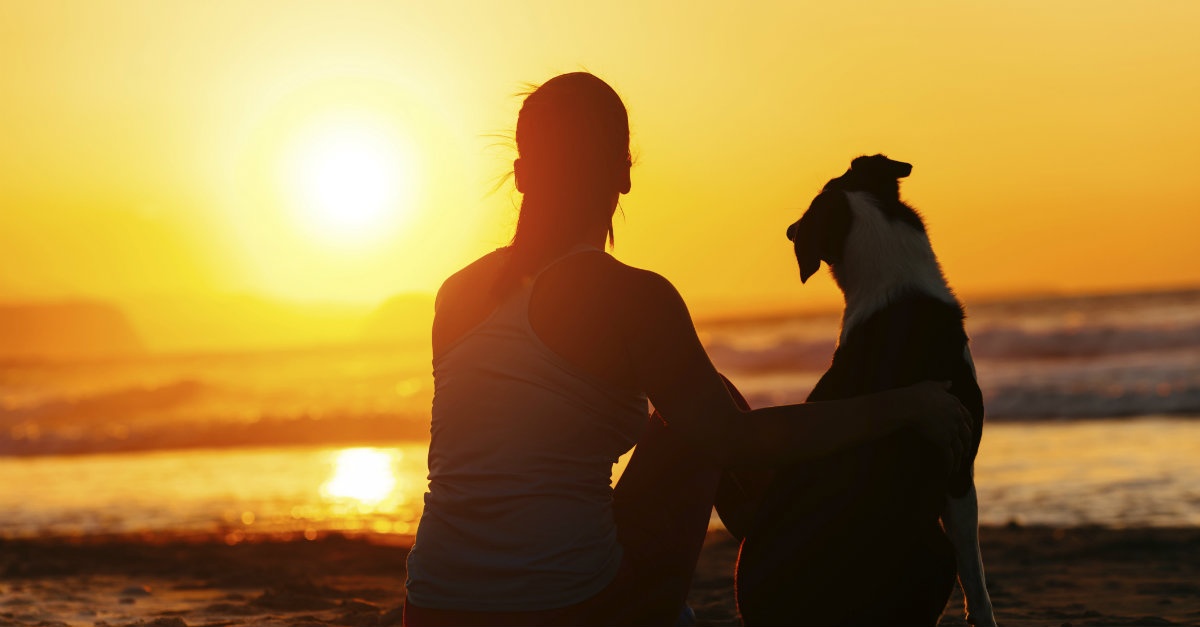 O Lord. I feel so weak. So helpless. So unworthy. So guilty. So lazy and so unqualified. I feel fleshly, not spiritual, and burdened, not free.
If You were to mark iniquities, O Lord, surely I would be the first to fall.
Thank You for grace. Thank You for Thy infinite mercy.
Thank You that this is not about me.
It's all about Thee. Thy riches, Thy supply, Thy will, and Thy honor.
I have no words to say how liberating that is.
Thank You, Father.
Not unto me, O Lord, but unto Thee be all honor and glory and blessing.
Not my will, O Lord, but Thy will be done.
Not my way, O Lord, but Thy way be mine.
Not my wisdom, O Lord, but Thy wisdom be mine in every decision.
Not my power, O Lord, but Thy power in everything I do.
Not my purposes, O Lord, but Thy purpose is all I want.
Not my strength, O Lord, but Thy strength is my sufficiency.
Not my joy, O Lord, but the joy of the Lord in all I do.
Not my provisions, O Lord, but thy supply for all I need.
Not my kingdom, O Lord, but Thy Kingdom come.
Not my name, O Lord, but Thy Name be magnified and honored.
Not my glory, O Lord, but all glory be to Thee forever.
Not my honor, O Lord, but all glory and honor and praise be unto Thee, both now and forever.
Worthy is the Lamb that was slain to receive Power and Riches and Wisdom, Strength and Honor and Glory and Blessings. (
Revelation 5:12
)
Thy name be hallowed, Thy will be done, Thy Kingdom come.
Amen.
Publication date: May 18, 2016
They call you "Preacher" for a reason.
This is your primary calling.
You counsel people who are dealing with problems, but no one calls you Counselor.
You visit people in their homes and you minister to them during times of crisis, but they don't refer to you as The Visitor.
You administrate and cast the vision for the church, but no one calls you the Administrator or the Vision-Caster.
They call you Preacher because nothing you do is as important or as critical to the work of the church as your preaching.
In preaching, you…
–touch the most people of anything you do throughout the week.
–minister to every person in the building.
–address the great issues of the world, the primary concerns of people's lives, and the main message of Scripture.
–are given the bulk of the worship service when every eye is turned in your direction, every ear attuned to what you have to say.
–demonstrate why God called you into this work. After you get the knack of what you are doing, you will find this the high point of every week.
–help people to live forever.
However, there are some caveats to note about your preaching ministry…
–a hundred other tasks–all of them important–will compete for sermon preparation time, all trying to crowd their way onto your calendar.
–You will sometimes have to cut short your preparation due to any number of reasons. Let those times be rare if you can help it.
–You will be tempted to preach yourself–your pet theories, your story, your opinions, and even your convictions. Guard against this, and do it only when the Holy Spirit specifically calls for it.
–You will constantly have to rein in the ego. That overinflated sense of self gets a kick out of being on display before the crowd (and in some cases, before television audiences). It craves for recognition, for degrees, for appreciation and awards. For that reason, you will do as the Apostle did and "die daily."
–You will be tempted to preach old sermons which were given a good reception, rather than do the more important work of returning to the Scripture and seeking God's word for this people for this day.
Always be on your guard against ego, laziness, and detours.
And a few suggestions on how to keep your sermons sharp, biblical, relevant, and faithful…
–Have a few sermons "in the works" all the time. In earlier days, we would have suggested you get some file folders for each sermon. These days, with laptops, you will find other, more convenient, ways to do this. But have several sermons in the preparation stage at all times.
–When you are traveling, driving, walking, waiting, or lying awake at night, be thinking about sermons. Have note-taking material handy. If you wake up in the middle of the night with a great thought–as you will–you must discipline yourself to get up and write it down at the moment. Otherwise, you will not remember it come morning. This is a fact.
–When you are reading the Bible or the newspaper or any book, be alert for the Holy Spirit to snag your attention on something urgent. He loves to do this, but only the alert will get it; the others will sleep right through some of the best sermon illustrations ever.
–Finally, try this once in a while. Tell a half-dozen of the sharpest teachers in your church to be thinking of a particular passage of Scripture. Then, bring them together in one room. Tell them you plan to preach on that passage "soon" (meaning, as the Lord leads) and you want their help. Ask them to talk about the passage, sharing their best insights as well as their questions. Your job is to take notes while asking the occasional question. At the end, ask them to pray for you and your preaching, and send them on their way. A hand-written note of thanks that week will be in order.
Throughout your ministry, you must keep telling yourself…
–Preaching is not about me.
–This is "from Him and for them."
–I cannot do this by myself, will not do it in the flesh, and must not do it to please men. "I am not adequate for these things; my adequacy is of God" (2 Corinthians 3:5).
–As much as I love to preach, my passion is not for preaching but for the Lord Jesus Christ.
–He must increase; I must decrease.
–I will be constantly bringing my preaching ministry to the foot of the cross, asking the Lord to teach me anew how to do it more effectively. I will never reach the point where I feel I have arrived.
–I will pray daily for the Lord to sharpen my preaching, heighten the glory of its effect in people's lives, and deepen the impact upon all who hear.
May the Lord be glorified in your preaching.
Publication date: May 11, 2016