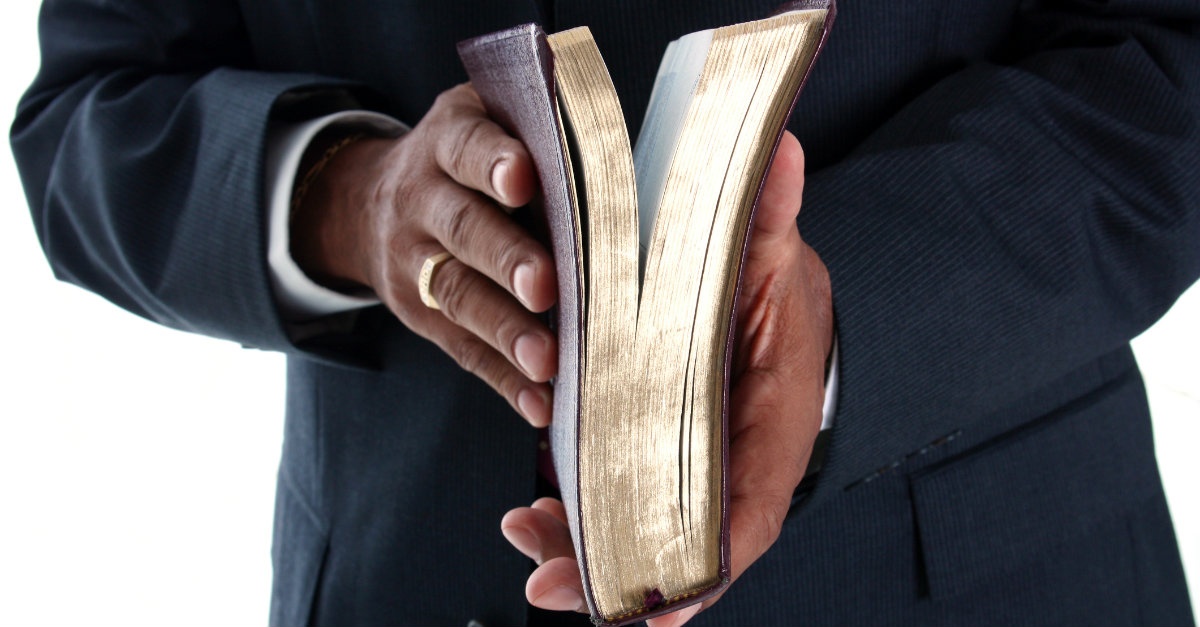 "Do not be excessively righteous or overly wise" (Ecclesiastes 7:16).
Most of us would not include those excesses in a list of which to be wary. But for most, I imagine the list might look more like this…
1. We should not be in love with the sound of our own voice.
The preacher who delights too much with his own voice will outtalk everyone in the room and drone on far longer in sermons than is wise. Better we learn to tame that critter, then put him to use in the service of the Lord.
2. We should beware of loving those extra desserts.
More and more these days, the overweight preacher is the norm. Sometimes the culprit is that he announced from the pulpit his favorite dessert to be lemon icebox pie or banana pudding, and now well-meaning church members keep him supplied. Sometimes, it's the church dinners where ladies bring a dozen or more home-made desserts that would tempt a saint.
In 2005, I had several months of radiation in the head and neck area as a result of cancer. The oncologist assured me he had worked hard to program the computer running the machine to miss as many of my saliva glands and taste buds as possible. I suppose he did, but I suffer from dry mouth to this day. And when the side effects of the radiation left, after a couple of months, I discovered my tastes in food had changed. Many things have little taste at all. But, to my horror and to my delight, the taste for sweets returned with a passion. So, pushing back from the table when chocolate cake is served (dare I mention strawberry cobbler or black bottom pie?) is one battle I will wage all the way to the grave.
3. The preacher who loves golf too much may be asking for trouble.
Golf is a great servant but a poor master, a great diversion but a poor vocation. It can fill a great need when kept in its place, but can wreck lives and careers when allowed to expand uncontrolled. Enough said.
4. The preacher who begins to specialize in taking people on trips to the Holy Land could be endangering his ministry. He may be falling prey to the financial enticements such a sideline can offer.
I strongly suggest that pastors who take groups on Holy Land trips should file annual reports with their church's finance committee accounting for the income and outgo. The reason for this is obvious: When a pastor-host clears perhaps several hundred dollars per person, a good-sized tour-group can net him ten or twenty thousand dollars. Even if his church salary exceeds that several times over, this amount can make a great difference in his lifestyle.
I suspect that pastors who constantly take groups on Holy Land tours never mention to their people that they are being paid by the company for doing so.
5. No wise pastor will love flattery too much.
Flattery is like perfume, we're told. It smells good but will make you sick if you swallow it.
I've known too many preachers who swallow all the flattery they can find, then look around for more. Not wise.
6. Mission trips.
Effective pastors may take their people on the occasional mission trip, but this too can be a diversion from his leadership of the local flock if overdone. Pastors who love to travel should be careful here. (Please note I'm not suggesting churches emphasize missions less; only that the pastor should keep his priorities on leading his flock back at home.)
7. Extra money.
The pastor who loves his people and is devoted to becoming the best shepherd possible will also be careful about projects that bring in outside income (for himself).
Now, when a pastor is bivocational, or when the church salary is insufficient for his needs, he will do whatever he needs to in order to provide for his family. However, we have seen pastors with excellent incomes begin to dabble in sideline enterprises that quickly absorbed a great deal of their time and diverted their energies and attention from ministry.
8. To be an effective minister to his own people, a wise pastor will not hold more than two or three outside revivals (conferences, retreats, etc.) a year.
If a pastor feels his calling is to evangelism, let him resign the church and follow the calling. But when he takes the church's salary and then spends a great portion of his time preaching in other churches–all of which pay him hefty honoraria–he is mistreating the congregation. I suggest the church finance committee ask him to report to them the income he receives from all these outside meetings.
9.  The pastor should not be in love with degrees on his wall or titles before his name.
The love for such has caused unworthy schools to rise up and award hasty degrees for little effort and a lot of money. In the days of our Lord, it was greetings in the marketplace which the religious leaders loved. These days, it's Doctor and Bishop and the like. Let us be careful here.
10.  A wise pastor will not love his study more than he should.
True, most pastors need to spend more time in the study with the open Bible than they do. But here and there, we find ministers who would rather study than minister, rather exegete Romans than call on the elderly at the nursing home, and prefer their commentaries and study of the original languages than sitting down with the children to tell them of Jesus.
11.  A pastor should not overly love his denomination.
Denominations are simply assemblages of churches agreeing on certain doctrines or ways of doing ministry. They are not found in Holy Writ as such, and should never be equated with orthodoxy or made the standard of anything. The pastor who lives for the denomination may be putting a bureaucracy in place of the Lord.
12. The pastor should not love privacy too much.
Now, I'm all in favor of privacy, of solitude so a person can be quiet, meditate, or be creative. But the danger is in overloving our privacy. My experience is that the preacher who becomes almost paranoid in protecting his privacy may be trying to hide some secret sin. Best to open the doors and love people and have nothing to hide. It's a wonderful feeling.
13. The pastor should not be fixated on his motorcycle, suggested one friend.
I don't have one, don't want one, and don't really understand the love affair some people have with these two-legged vehicles which scare the daylights out of me on the interstate by whizzing by at 80 or 90 mph. But, like anything else, I suppose, they can be overly loved and become an idol.
14. The pastor should beware of loving sleep too much, said several friends.
The book of Proverbs has a lot to say about this, you sluggard. 
15. The pastor should be careful of loving power too much.
16. The pastor should take care not to love his position too much. He will be leaving it sooner or later, and should be careful to leave it in better shape than when he found it.
17. The pastor who loves the internet too much may be asking for trouble.
18. The pastor should be careful about loving beautiful women (and they're all beautiful!) too much.
19. The pastor who loves to preach on hell is seriously twisted and has no place in the ministry.
20. The pastor should not love his sports team too much.
Photo courtesy: Thinkstockphotos.com
Publication date: February 22, 2017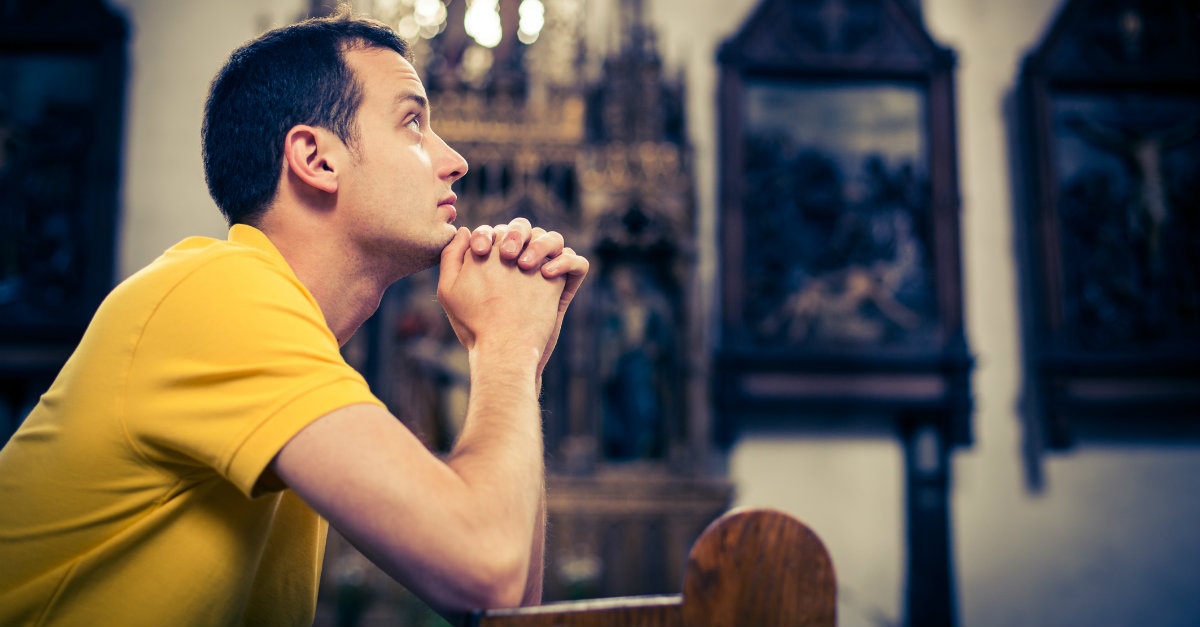 This is not the final list. I'm still learning.
Most of what follows about leading God's church is counter-intuitive. Which is to say, it's not what one might expect.
In no particular order…
1. Size is overrated.
"It doesn't matter to the Lord whether He saves by the few or the many" (I Samuel 14:6).
Most pastors, it would appear, have wanted to lead big churches, wanted to grow their church to be huge, or wanted to move to a large church. Their motives may be pure; judging motives is outside my skill set. But pastoring a big church can be the hardest thing you will ever try, and far less satisfying than you would ever think.
Small churches can be healthy too; behold the hummingbird or the honeybee.
Trying to get a huge church to change its way of thinking can be like turning around an ocean liner. Even so, the Lord's teachings about the mustard seed (see Matthew 13:31-32 and Luke 17:6) should forever disabuse us of the lust for bigness.
I will spare you the horror stories of pastors who have manipulated God's people and lied about numbers in order to create the illusion of bigness. Forgive us, Father!
2. Lack of formal education in the preacher is no excuse.
The pastor of the small church often has far less formal training and education than he would like. As a result, he often feels inferior to his colleagues with seminary degrees. I have two thoughts on that…
It's a mistake. He can be as smart as they are and more if he applies himself. Let the Lord's preachers not be overly impressed by certificates on the wall or titles before their name.
 
He can get more formal education if he's willing. Some of our seminaries have online programs that make seminary education practical and affordable.
My dad, a coal miner, had to leave school after the 7th grade. But he never quit learning. He took courses and read constantly. When God took him to Heaven, Dad was almost 96. Our mom had to cancel four or five magazine subscriptions he was still taking and reading.
Some of the finest preachers of God's Word I've ever known have had little formal theological education.
3. There are no lone rangers or solo acts on the Lord's team.
He sent them out two by two. (Mark 6:7; Luke 10:1)
The preacher who says pastors are not allowed to have friends and thus shuts himself off from colleagues in ministry, has bought into a lie from hell that causes him to deceive himself and limit his ministry. While a pastor may choose not to have close friends among his own members, there is every reason for him to make friends with other pastors and ministers who serve the Lord well. Failing to do so limits himself and hurts the kingdom work.
Furthermore, he must have co-workers alongside him. Paul needed Barnabas, Silas, Timothy, and many others. Read the last chapter of 1 Corinthians and ask God to forgive you for trying to do this work alone.
4. Doing a job by yourself is easier than enlisting and training someone else, but it's violating your calling.
"Make disciples," said our Lord. That mandate calls for us to help people come into the kingdom, then nurture and grow them to the point they will know the Word, can share the Word, and can make disciples of others.
Barnabas did not find it convenient to leave Antioch and travel to Tarsus "to seek Saul" (Acts 11:25). But in doing so, he connected the man called as an evangelist to the Gentiles with the opportunity of a lifetime. We are forever grateful to the best disciplemaker in Scripture, Barnabas!
5. I cannot lead people to do what I'm not doing.
God did not send me to be a talker, but a doer. Not as a coach only, but as a player-coach. It is enough for the disciple to become like the teacher, said our Lord.
So, as a pastor and church leader, my job is to show them how. Not just tell them. (James 1:22 and I John 3:18).
6. Not only is it hard to get started tithing my income or sharing my faith (and a hundred other discipleship things), God likes it that way.
Watch the butterfly emerge from its chrysalis. The struggle, we are told, is a necessary part of its development.
Only people of faith and determination will set out to learn to tithe and witness and understand the Bible, then stay with it  until they are able to do it well. Everyone else drops by the wayside, intending to wait until it's easy. In doing so, they're asking for and expecting what never was and never shall be. "Without faith, it is impossible to please God" (Hebrews 11:6).
The members of your church need to be reminded that God does not need their money. He is not suffering from a cash flow problem. God is trying to grow disciples. That accounts for the hundreds of teachings on money in the Word. When are we ever going to understand this? When are preachers going to quit fearing criticism and teach stewardship until people do it!
7. God makes His leaders servants, not bosses or lords or bigshots.
I keep running into husbands who want to lord it over their wives because "God made me the head of the home and told you to submit!" Such men may call themselves believers, but they are pagan to the heart and have probably never been saved. They certainly don't know the first thing about God's word or Jesus' heart. If they did, they would know that they are sent as servants. "Even so, Christ loved the church and gave Himself for it."
Bullies on the playground or dictators in the pulpit are cancers on the body, and must not be tolerated. The parable of all parables on this subject is Luke 17:7-10. We must keep saying to ourselves–even when we have done everything Jesus required–"I am only an unworthy servant; just doing my duty."
8. The more righteous we are, the less we will be aware of it. "Moses knew not that his face did shine" (Exodus 34:29).
I said to the 75-year-old saint in our church, "Marguerite, you are the most Christ-like person I know." She didn't flinch. "Oh honey," she said to her young minister, "if you only knew." I did know, in a way, but have learned 100  times since: Those closest to the Lord are the last to know it. The nearer to the light we get, the more imperfections and blemishes we will see.
Beware of ever thinking you have arrived. "Let him who thinks he stands take heed lest he fall."
9. The Lord's servants who serve well are going to run into the buzz saw of opposition from the nay-sayers, do-nothings, status-quo lovers, and carnal. That's no fun, but it's not all bad.
Reading the mandate of the disciples in Matthew 10:16ff, we cannot say we were not warned. But it has ever been this way. We are swimming upstream in a downstream world.
Jesus prepared us for this by saying that whoever receives us is receiving Him, whoever listens to us is listening to Him, and whoever rejects us is rejecting Him. (See Matthew 10:40 and Luke 10:16). If being treated like Jesus is not enough for us, we're in the wrong calling.
10. Not only does the Lord allow His choice servants to suffer sometimes, He even plans for that to happen. See Matthew 10:16ff.
Caesar ain't coming to your revival, preacher. So, the Lord is going to be needing someone to get arrested for preaching. Then, when the high and mighty ruler has to decide on this case, he will order the saint in chains to "tell us what you've been preaching." That's how it worked with Paul (see 2 Timothy 4:16-17), and how it has been with His choice servants ever since.
When Paul and Silas were falsely charged, then beaten and jailed, even though their backs were open wounds and they were hungry, tired, and hurting, "about midnight, they began praying and singing hymns of praise to God. And the other prisoners were listening to them" (Acts 16:25, emphasis added). They're always listening and watching when God's people suffer unjustly. That's a fact which God uses to reach many for Himself.
No one wants to suffer. No one volunteers to hurt. But sometimes it's the only way.
What God's faithful must never do is groan and bellyache and say, "Why me, Lord?" Your suffering may turn out to be the highest compliment the Father ever gave you. Early believers rejoiced they were counted worthy to suffer. (See Acts 5:41).
Photo courtesy: Thinkstockphotos.com
Publication date: February 14, 2017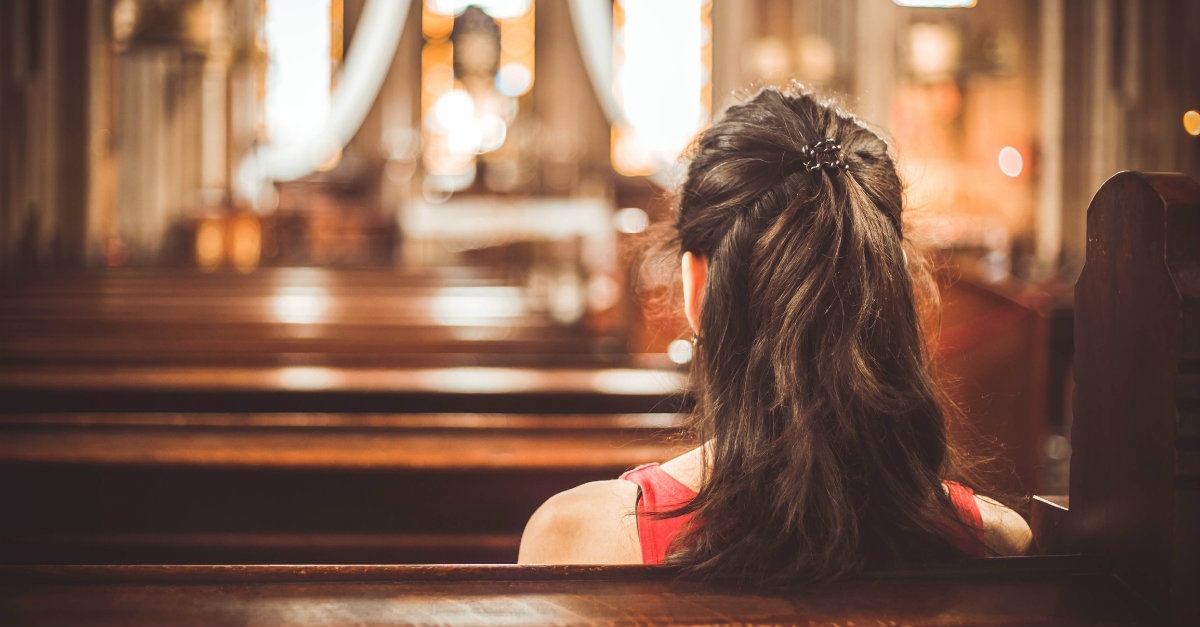 "Jesus said to His disciples, 'The harvest is plentiful, but the laborers are few. Pray therefore the Lord of the harvest that He would send forth laborers into the harvest.' And the disciples said, 'Why? What do we get out of it, Lord?'" (Matthew 9:37-38 with a small insertion by me to make the point.)
"Behold," Jesus said, "I send you out as sheep in the midst of wolves… But beware of men, for they will deliver you up to the courts, and scourge you in their synagogues, and you shall be brought before governors and kings for my sake, as a testimony to them and to the Gentiles." And the disciples said, "Let's skip that part and get to the part where you reward us." (Matthew 10:16ff with my insertion. The part about rewards comes in the last verse of the chapter.)
Jesus told the disciples of John the Baptist, "Go and report what you hear and see: the blind receive their sight, the lame walk, the lepers are cleansed and the deaf hear. The dead are raised up and the poor have the gospel preached to them." And the Lord's disciples said, "Okay, enough about these losers, already. Tell us about the blessings you have for us. Who gets to sit on your right and who on your left?" (Matthew 11:3ff, with my tongue-in-cheek foolishness.)
I was reading one church's minutes from a century ago. In a business meeting, the clerk told of a request for 10 dollars from a new church in Texas. This was back when 10 dollars was 200. After voting to send the money, the secretary said, "This spirit of generosity was put to the test when someone pointed out the church fellowship hall needed renovating." As I recall, they ended up spending $2,000 on that project.
"What's in it for us?" is the prevailing principle of decision-making for too many churches. Denominational leaders and professional fund-raisers know that to be successful in their promotions, they have to convince churches that this project will reap great rewards for them personally. It's not enough to do something for the kingdom.
It's not sufficient to do something to please God, honor Christ, or obey the Spirit.
Show me how this will benefit us.
And we wonder why so many congregations are stagnated, plateaued, or declining.
We wonder why so many congregations go to church, log many hours in activities each week, and still feel unfulfilled.
We wonder why churches run off pastors who are not meeting their needs, not leaving them with warm feelings after sermons, not making them feel better about themselves.
I cannot tell you the times I've heard someone pray in a worship service, "Lord, help us get something out of this today."
As though it were all about them.
Warren Wiersbe has said, "It pays to worship. But if you worship because it pays, it won't pay." Worship is about giving to the Lord the glory due His name, about bringing an offering and bowing down before the Ruler of the universe and honoring Him. When we do this right, we walk away blessed.
Ironic, isn't it?
The irony of this–"worship pays, but not if you worship for the pay"– is lost on a huge portion of the Lord's people, I fear. True, God wants to bless His children. He said to Abraham, "I will bless you and make your name great, so you shall be a blessing" (Genesis 12:2). At no time did the Lord tell Abraham (okay, Abram) to focus on getting that blessing, or to keep praying that his name would be great. "I will do it," the Lord said. Then, Abram's job would be to be a blessing.
When we concentrate on being a blessing to others, God blesses us.
The mentality of our age is something else entirely…
Me–before you. My needs before anything else, my wants and desires above all. How can I tithe when I still owe on my boat and luxury car? Surely  the Lord doesn't want that.
Us–before others. Our needs and our comfort take priorities. We need a strong home base here, and then we will be able to give more to missions.
All of us–before God. God wants our welfare, doesn't He? He's not honored if we are worshiping in something less than the best, right?
And thus do we justify our materialism, our self-centeredness, our negligence of the needs of a lost world. Thus do we sanctify our disobedience.
So easily do we nullify the teachings of Scripture and discount the commands of our Lord. (If this sounds vaguely familiar, you will notice in Matthew 15:6 that the Pharisees and scribes of Jesus' generation were slammed for the same selfish error. God is not amused.)
A church I know split over this. Some of the leaders resented spending money on missions. Their philosophy, according to the pastor, was that the Great Commission meant they were to reach Jerusalem first, after which they were to branch out into Judea, then on to Samaria, and from there to the ends of the earth. Live by that philosophy and Judea would still be waiting for the gospel.
There will be reward aplenty.  But the Lord is in charge of that.
Peter said, "Lord, we've left everything and followed you." He was leaving unsaid the question, "So, what do we get in return?" Or, "What's in it for us?" Our Lord understood this and said, "There is no one who leaves houses or brothers or sisters or mother or father or children or farms for my sake and the gospel's sake but that he shall receive a hundred times as much now… and in the age to come, eternal life" (Mark 10:28-31).
The concept of reward from God both here and now and "there and then" is found all through the Word.
"Our inner man is being renewed day by day. For this momentary, light affliction is working for us an eternal weight of glory far beyond all comprehension…" (2 Corinthians 4:16-17).
"In the future there is laid up for me the crown of righteousness, which the Lord, the righteous Judge, will award to me on that day; and not only to me, but also to all who have loved His appearing" (2 Timothy 4:8).
We do well to have the servant-slave attitude…
Early disciples introduced themselves as servants or slaves of the Lord. See Romans 1:1; Philippians 1:1; Titus 1:1; James 1:1; 2 Peter 1:1 and Jude 1.
Not that the Lord felt that way about His choice servants. They were faithful, honored, His friends, His beloved. The point, however, is that they felt that way about themselves.
And therein lies the secret to faithful and effective discipleship.
The best way to understand this is found in the little parable of Luke 17:7-10.
The servant who comes in from the field is not told to go take care of his own needs first and the master's second. Instead, he is instructed to go straight to the kitchen and prepare a meal for the master, then make himself presentable and serve it, after which he can see to his own needs. "Even so," said our Lord, "when you have done all the things I have commanded you, say (to yourself) 'I am only an unworthy slave; I've just done my duty.'"
This overlooked parable may be the one most needed by our generation of churches.
It requires a little self-talk. The one who sees himself as a slave to Jesus does not work for reward. He is rewarded just in serving the One he adores. So, he tells himself at the end of a long, hard day, "I'm an unworthy servant; just doing my duty."
Notice the Lord does not say that to us. He says, "Well done, good and faithful servant; you have been faithful over a few things, I will make you ruler over many" (Matthew 25:21,23).
Notice also that we are not to say that to one another. Instead, we are to give honor to whom honor is due (Romans 13:7). We are to acknowledge (appreciate) those who serve faithfully and sacrificially (I Corinthians 16:18). And elders who serve well, we are told, are worthy of double honor (I Timothy 5:17). They are not to seek that honor, but we are to give it.
The servant of the Lord who labors hard, serves sacrificially, and stays humble and sees himself as unworthy is a rare treasure. Let us labor to be such.
Let those of us who teach and preach keep this great truth–and therefore this wonderful parable–before God's people at all times.
Photo courtesy: Thinkstockphotos.com
Publcation date: February 8, 2017