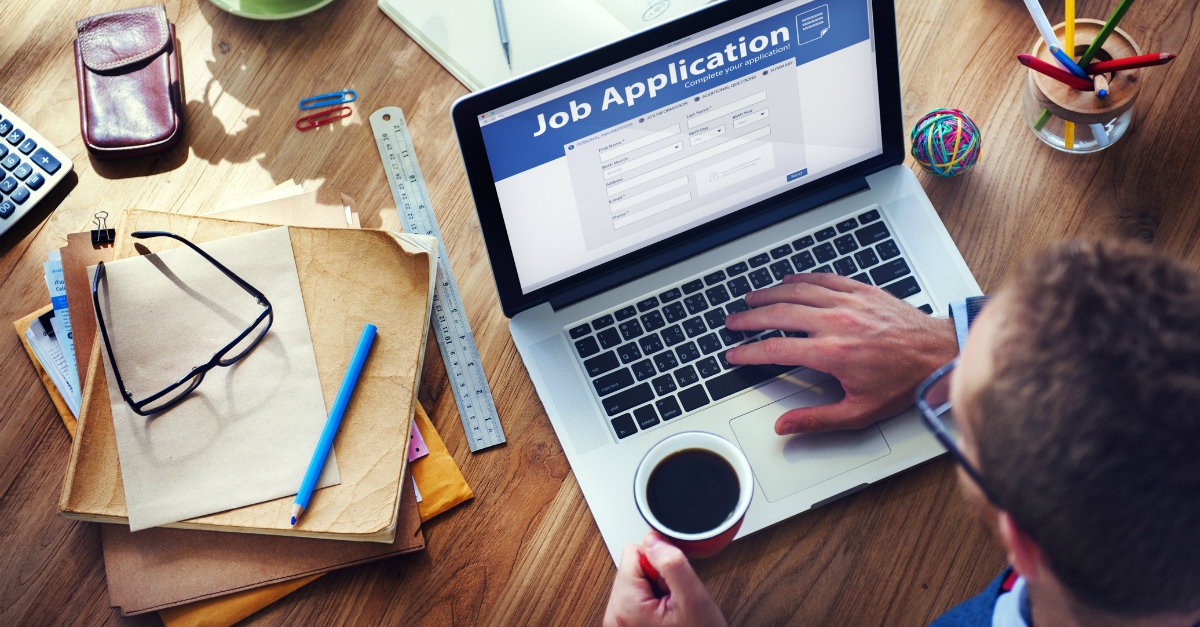 Now, preachers and ministers come in all stripes and varieties, I understand that.
In the denomination I serve, there are some who are called "jack-leg preachers," and it is not a compliment. No dictionary defines that term, but mostly it means they are self-taught, self-designated, and probably self-called.
I'm not talking about these.
I'm referring to solid God-called well-established servants of the Lord who have been cut off from the church they were serving for one reason or the other and now find themselves unemployable.
I'm referring to faithful preachers of the Word who should be out there leading a congregation, but have not been able to find one willing to give them a try.
We've written on this blog about how most pastor search committees are deathly afraid of unemployed preachers. They ask–and rightly so, by the way–if you're so good, why aren't you in the pulpit now? If you're so faithful, how could any church have cut you loose? If you're such a good prospect, how come no other church has snapped you up?
The short answer to these questions is simply that churches tend to be afraid to risk calling a preacher who was "let go" by his former church.
So much for living by faith.
Now, before someone says it, let me say that, yes, I know some preachers have been failures morally, ethically, or even legally. Some preachers were cut loose from their last church because they should have been.
So, a faithful pastor search committee will do its homework and check into the situation in his last church and the churches before that. If they spot a trend of unfaithfulness or sloppiness or laziness, then they will rightfully decide to move on to other candidates.
But in many, many cases I could tell you about, the pastor was released from his church (whether we call it being fired, receiving a leave of absence, being given a paid sabbatical with no plans to return, or a number of other synonyms) for no fault of his own.
I've heard churches excuse their actions in terminating their pastor, however they did it, with expressions such as: we weren't growing, there was a malaise in the church, he wasn't dynamic enough, or we felt it was time for a new direction.
My own feeling is that these churches and their leadership will someday answer to God for their mistreatment of the servants whom He has sent to be their shepherds.
But the question before us is this: What can we do for the unemployed, but faithful, servant of the Lord?
Here are some suggestions. You will think of others.
–Pray for them by name.
–Encourage that minister to seek the resources of his denomination in counseling, career counseling, job placement, etc.
–In most cases, he will be needing secular employment until a church calls him. Be aware of any opportunities that may come up.
–If you know of a church needing a pastor–or just someone to fill the pulpit a time or two–tell that church's leaders how to contact him.
–If you are well-acquainted with that pastor, enough to serve as a reference, prayerfully pass his resume' along to churches in need of a pastor. Include a letter covering two things: Why you believe in him and What happened in the last church to result in their releasing him. (Not necessary to go into detail. A paragraph will suffice.)
–If you are not a minister, encourage your pastors to befriend and encourage him.
–If the Lord leads you to do this and if you are able, consider some financial gift to the unemployed minister. If you would prefer to do so anonymously, a gift of cash or a gift card to a grocery store would be welcome.
Recently, when I found out that a jobless preacher friend of mine had relocated to another state and then had a major health crisis after arriving there, I wrote a check and sent to him. And then, with the permission of his adult daughter, I put a note on Facebook to solicit prayers and financial gifts to this wonderful family. (I have no idea what the response was, but hope it was enough to bless and encourage the minister and his godly wife.)
Then, today, I felt the need to do something similar for another preacher friend. It being more than a year since his church released him, he and his wife have used up their savings and are in trouble. He is battling discouragement, as one might expect. So, I wrote him a letter enclosing a check and, without his permission, published his address on Facebook asking for prayers and notes of encouragement. I added the suggestion, "if the Lord impresses you to include a couple of bucks, he would not be offended."
I have been on the receiving end of the lovingkindness of God's people. When I was a young teenager, our house burned to the ground. My dad, a coal miner, had been unemployed for over a year. Mom and Dad had six children, with the oldest being a senior in high school.
That very night, God's people swarmed around us with gifts of money and clothing and furniture. We had never felt so loved in all our lives. Within days, Dad had enough money given to him to make a down payment on the 107 acres we had been renting. He and my brothers began cutting timber and trading for dry lumber with which they (and friends) built the farmhouse that has been our family's dwellingplace ever since.
No one every enjoys being at the bottom when you have nowhere else to go but up. But many of us have looked back down the years and decided that that time of unemployment or other kind of need was the best thing that ever happened to us.
May it be thus with our preacher friends who find themselves between churches today. God richly bless you. May you find His presence wonderful and His promises sure.
Publication date: September 21, 2016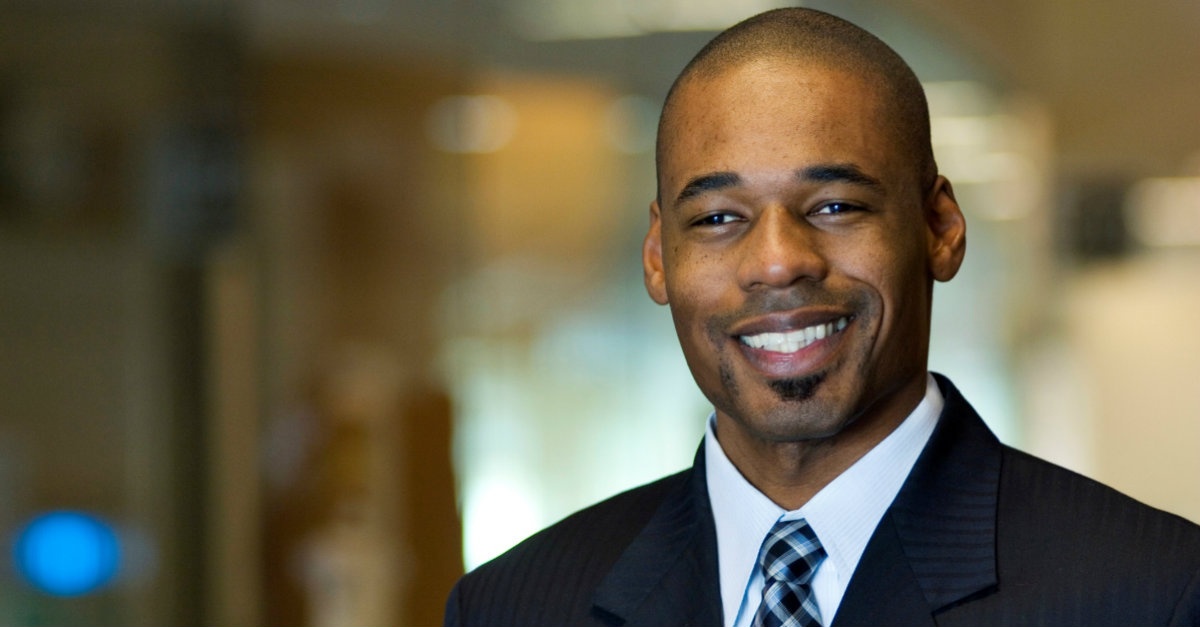 "Be thou humble, preacher." (Stated and repeated and reinforced one way or the other in a hundred scriptures such as Isaiah 57:15, Micah 6:8, and I Peter 5:7.)
It's a personality type, I suppose. If Mr. Hotshot were not a preacher, but were a bus driver or school principal or insurance agent, he would still be full of himself and cocky. But as unpleasant as that trait is in any profession, it's ugliest and deadliest in a man of God.
You're sitting in his church listening to him preach. He's not five minutes into the message before you realize Mr. Hotshot is appearing before you in the flesh. His words and mannerisms give him away. Listen to him:
— "I told my… I want my… My convictions are… I believe… I insist that my staff..."  All church employees are "my staff" and the new program is "something God told me to do." It's all about him.
—Listen to his Bible expositions: "The translators have this wrong. Any first year Greek student knows this word always means…" and "Scholars say otherwise, but they can be wrong if they want to. What this verse really means is..."
—He alone has the truth. He alone knows how to lead the church. He wants lots of time in the worship service because what he has to say is more important than things like actual worship and praise.
How the Lord ever got things done before he came along is the mystery of the ages.
Now…
Every disciple of Jesus has to have become humble at some point. It's how you enter the Kingdom: "as a little child." (Matthew 18:3)
It's not a stretch, therefore to expect those called as role models and examples (I Peter 5:3) to be shining exhibits of the grace of humility.
And some are. Some of the greatest preachers I know, some of the finest pastors and best success stories, are genuinely humble.
A seminary student interviewing Pastor Frank Pollard was surprised at his answer. Graduate student Bill Hurt said, "Dr. Pollard, you have been acclaimed as one of the 10 greatest preachers in America by Time Magazine. Your sermons are broadcast all over the world on The Baptist Hour. My question is: How do you want to be remembered?"
This beloved minister said, "I don't. I'm just the messenger."
When Bill Hurt reported that back to the preaching class, Professor Argile Smith told me, "You could have heard a pin drop. Great preachers just don't talk that way."
They do, we insist, if they are truly Christlike. And Frank Pollard, now in Heaven, was that.
I think of the other kind of preachers, some whom I have known over the years, preachers who do indeed want to be remembered and are building memorials to their egos to assure it.
Watch the ego-driven preacher for some or all of the following–
1. They will say things like, "We have the best church in town." Variations on this might be: "If God is going to do anything in this city, He will use us to do it." The church motto, which they wrote, says "We will reach Atlanta (or Memphis or Chicago) for Jesus Christ." I suggested to a friend whose church was publicizing such a slogan that it might be good to say "We will work with other churches and believers to reach (their city) for the Lord." He did not receive that suggestion well.
2. Everything is all about them. They may even go so far as to say, "God made me the shepherd of this flock and I will call the shots." I heard one say, "Some people call me a dictator. I'm not only a dictator, I'm the only 'tater.'"
3. The ego-driven pastor uses the staff and key leaders to do his bidding and make him look good. Watch closely and you will see he spits them out as soon as he uses them up. Such pastors leave a series of broken and disillusioned former-staff members in his wake.
4. He gathers influential people as trophies to his self-importance. His ego needs the bolstering they give him.
5. He is headed for a fall. Pride goeth before a fall.
I have never yet seen such a cocky preacher who did not get his comeuppance.
The television evangelist was the very definition of cocky and self-importance. More than once he said,"The work we are doing is the most important thing God has going throughout the world."
That's not rumor. I heard him say it.
I thought of all the work across the planet being conducted by various mission groups, including our Southern Baptist Convention with its nearly 5,000 missionaries in over 100 countries. (And lest someone jump to conclusions, I am not saying that ours was or is God's most important work. Only that this ministry is one of many the Lord has.)
Within weeks, that televangelist was revealed to be having an immoral relationship with a prostitute. In short order, his support dried up and the "great work" he was doing shriveled to a fraction of its former size.
What causes the fall of Mr. Cocksure?
—He thought the rules did not apply to him, so he did something illegal or immoral or unethical and got caught. The church fired him; the ministry sent him packing. Suddenly, finding himself without the identity as pastor of that big church (or leader of that great ministry) and without a way to feed his family, he breaks.
Following his public humiliation and the loss of his ministry, Jim Bakker of PTL fame (or infamy) said, "We thought the rules did not apply to us. We were bigger than everyone else. God needed us."
God needs no one. Least of all, He does not need a pipsqueak with delusions of grandeur.
—Some strong lay leader of the church finally got fed up with the pastor's ego and took action. He started by contacting people who had been used up and spat out by the pastor. He heard their story, pulled in some to assist, and assembled other key leaders. Once they saw a) there was a pattern and b) sufficient courageous leaders were willing to stand together, they acted.
—God took it upon Himself to break this little tyrant. Sometimes, that comeuppance takes the form of a health breakdown or a divorce or some other tragedy. Suddenly, he who had thought of himself as untouchable and invulnerable finds himself broken and a shadow of his former self.
Every servant of God would do well to reflect on two texts: Daniel 4:28-37 and Luke 17:7-10.  The latter text encourages God's people in a proper estimation of their little contribution to the work of the Lord: "I am only an unworthy servant; I've just done my duty." Say that to yourself, pastor, after every great success. It will drive a stake through the ego and put to death the need for recognition and earthly rewards.
The Daniel passage describes the fall and restoration of King Nebuchadnezzar. Look at this: "Walking on the roof of his palace in Babylon, the king reflected, 'Is not this Babylon the great? I built it by the might of my power and the glory of my majesty.' But God spoke from heaven. 'King Nebuchadnezzar, the kingdom has been removed from you. You will live with the beasts of the field. You will eat grass like the cattle. You will be that way until you recognize that the Most High is ruler over all mankind, and bestows His blessings on whomever He wishes." (My paraphrase)
Indeed. May that happen to none of us. Let none of us think we have done this by ourselves, that God is dependent on us, or that we deserve anything more than hell.
Where does one get the right kind of humility and keep it?
There is no better guide to this than Isaiah 6:5. "Then I said, 'Woe is me, for I am ruined! Because I am a man of unclean lips, and I live among a people of unclean lips; For my eyes have seen the King, the Lord of hosts."
When Isaiah saw the Lord, in the reflection of that great image he saw himself as weak and defiled, needy and distraught. And that's precisely what he was.
However, take your eyes off the Lord and you will start to see yourself as high and lifted up.
It's an infallible guide.
Let the preacher–and every other believer–live on his/her knees, humbling themselves before a righteous and holy God. When we see the Lord, our vision for ourselves is 20/20. When we take our eyes off Him, we lose our perspective and blindly begin to think more highly of ourselves than we ought (see Romans 12:3).
There is life after a breakdown, hope following the fall.
A friend called me to tell me his story. Some years earlier, he had been a hot-shot pastor of a growing church. The numbers fed his ego and inflated his resume. He manipulated staff and congregation and everyone around him to keep his image intact. Finally, his wife got fed up and walked out. The divorce was public and image-busting for him. He ended up losing his ministry and lived for a time as a broken man.
He told how God had put him together again and given him another chance at ministry. At the conclusion, I said, "I would guess the work you're doing for the Lord now is far better than before?" He said softly, "This is the first work I've ever done for the Lord. Before, it was all for me."
"Humble yourselves, therefore, under the mighty hand of God, that He may exalt you in due time" (I Peter 5:6).
Author's Note: This article was not intended to encourage us to identify cocky preachers, but for two more reasonable purposes: a) to caution young preachers to avoid this dead end alley and b) to keep each of us aware of these tendencies inside us. We must always pray "that we enter not into temptation."
Publication date: September 14, 2016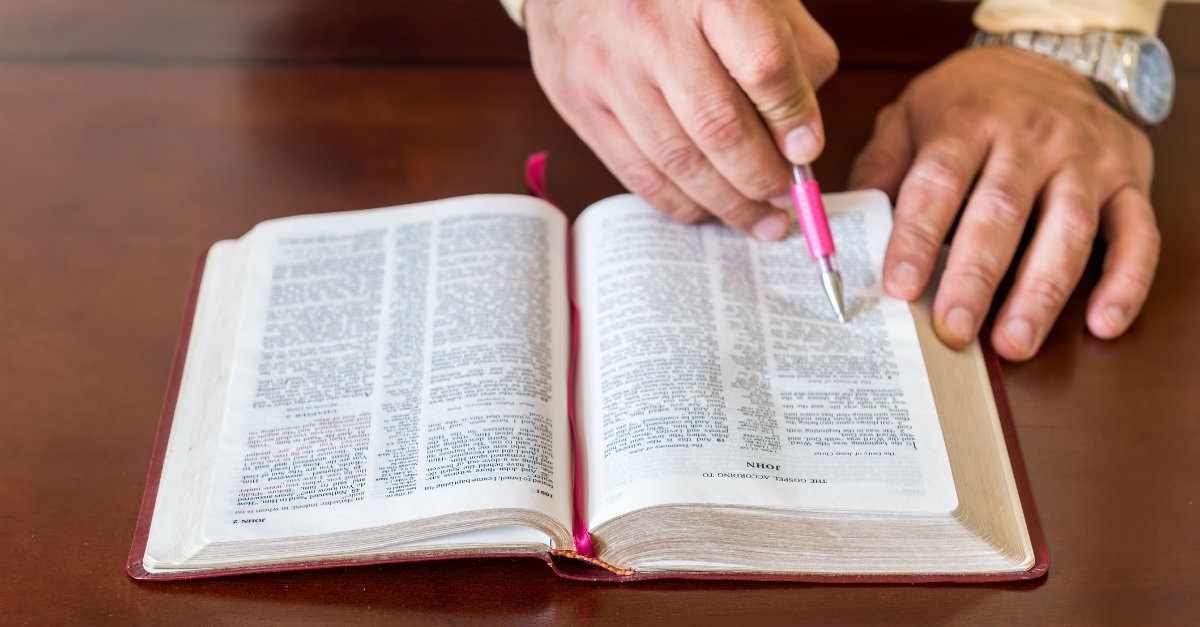 "(The devil) was a murderer from the beginning, and does not stand in the truth, because there is no truth in him.  Whenever he speaks a lie, he speaks from his own nature, for he is a liar, and the father of lies" (John 8:44).
If I were the devil, I would do everything in my power to keep you from the Word of God. I would say anything I could think of, anything I thought you would believe, anything that works, to get you to read other things.
As Paul said, "We are not ignorant of his devices" (2 Corinthians 2:11). We know how he works. And here are some of the lies we have noticed pouring out of his factory, all geared toward destroying confidence in God's Word.
1. "You already know it, so don't read it."
He's lying to you. You do not know it. I've studied the Bible all my life and in no way could I say I "know" it. I know a great deal about it, but there is so much more. For the typical church member to shun the Bible because "I've been there and done that" is laughable.
2. "No one can understand it, so don't read it."
He's lying. Even a child can understand a great deal of Scripture. Meanwhile, the Ph.D. will find plenty to challenge his thinking. Only a book from the Almighty could touch so much at every level of their existence.
3. "It's boring. So don't read it."
He's lying. The Bible is a lot of things, but boring is not one of them. We're boring, and that's the problem.
4. "It's better left to the professionals. So, don't read it."
He's lying, using a lie he once sold to the Catholic church during the Middle Ages. By keeping the Holy Scriptures in the Latin (and not in the language of the people) the church could give it whatever slant they chose. Some hardy individuals paid for the right for us to own Scriptures in our own tongue with their very lives. We must not take lightly the privilege we have to own a copy of the very Word of God in our own language.
5. "You need to understand Greek and Hebrew to know what it really means. So, don't bother reading it."
He's lying. The English conveys very well the meanings of Scripture in their original languages. However, reading the Bible in its original forms is still thrilling, and we encourage people to study Hebrew and Greek if possible.
6. "The English Bible was not translated correctly. If you doubt that, listen to preachers say, 'The translators got this wrong. What it really says is...' So, don't read it."
The devil is lying, and half the time those preachers are misrepresenting the truth too.
7. "It's contradictory. So don't read it."
He's got a half-truth here, but he's still lying. There are no contradictions in scripture regarding any doctrine or teaching of consequence. There are places where one writer says 100 people were killed and another writer said it was 1000. That sort of thing. Scholars often have explanations for this. (To me personally, I love those little shades of differences. They are the very answer to the charge that the church tampered with the Bible to make it say what they want. If so, they would have cleaned up those loose ends!)
8. "Experts disagree on what it means. So, don't read it."
He's lying. The Christian church, no matter what denomination, agrees with 90 percent of the Scripture message. Or even more.
9. "The Bible is outdated. Not for our modern times. So, don't read it."
He's lying. It's as contemporary as this morning's paper. Or even moreso. And as C. S. Lewis once asked, "What does today's date have to do with anything?"
10. "The Bible is just a bunch of rules. So, don't read it."
He's lying once again. Scripture is anything but that. It contains the greatest stories, most inspiring teachings, and blessed insights imaginable.
11. "You are so far beyond that. The Bible has nothing for you. So, don't read it."
He's lying. And the best response to this is: "Well, I'll see for myself," as you open it up.
12. "Men wrote it. So, forget about it being divine. Don't waste your time reading it."
Another half-truth that is a whole lie. True: "Holy men of old wrote as they were moved by the Holy Spirit," as the apostle said in 2 Peter 1:21. God used men and women to write the Scripture; it did not drop to earth fully written.
13. "Reading the Bible will turn you into a religious fanatic. And you don't want people thinking you're a nut. Do not risk that by reading the Bible."
You know what they say, that "a fanatic is someone who loves Jesus more than you." What reading the Bible will do is introduce you to the Savior, teach you about salvation, and nourish your soul. Anything that can do that is your friend and, instead of making you weird will make you whole. See 2 Timothy 3:15-17. So, Satan is lying.
14. "No one with intelligence reads the Bible any more. Only religious fundamentalists and extremists. So, don't read it."
He's lying, just as he has been lying all along. Some of the smartest people on the planet–including scientists and professors and philosophers and my neighbor down the street–read and love the Holy Bible. And they are some of the sanest people on the planet.
15. "You're too busy. You can read it some other time when you are feeling spiritual, when you have plenty of time, when you're older. Just don't read it now."
He's lying. You are not too busy, only too lazy. Or too worldly, too unbelieving, or too lost. To wait until you are "feeling spiritual"–whatever that means–is a fool's errand, and you should not fall for that. To wait until you are older is another ploy he uses on the simple-minded. Many a person has gone out into eternity lost who had planned to take care of these matters down the road when they were elderly. The only problem is they didn't live to become elderly. Do not let it happen to you.
Anyone see a trend here? The enemy will say anything he wishes in order to keep you from reading the Bible.
Are you playing into his hands?  Are you believing his lies?
You do so to your own detriment, friend.
So, get your Bible and get started. Here's how…
1. Open to the Gospel of Matthew. That's page one of the New Testament. You can read all 28 chapters of this short volume in less than an hour.
2. Keep reading. You will read three other gospels similar to Matthew, but different, on the life and ministry of Jesus. Each writer has something unique to offer.
3. Keep reading. Acts of the Apostles tells what happened after Jesus left.
4. And yes, keep on reading. You are now to the "epistles," a fancy word for "letters," most of them from the Apostle Paul to churches in various locales. You won't understand everything, but you can grasp a great deal.
5. Don't worry about what you cannot understand. Treasure all that you do understand, because there is a great deal of it.
6. Read it consecutively (not just jumping around) and in large sections, at least one hour at a time.
7. When you finish, go back and start again. You will get more the second time through than you did the first.
8. Each time you open the Bible to read, send up a little prayer: "Father, help me to understand this and to get what You want me to see. Thank you for hearing my prayer."
9. After you have read it through a few times, ask a pastor if there is a Bible study class you could attend. To hear a good teacher teach what you have been reading can be a privilege.
10. Seek to obey what you have read. In John 13:17, Jesus said, "If you know these things, blessed are you if you obey them." The blessing comes from obeying His teachings, not from reading or learning them.
Eventually, you will be able to say what Job did. "I have esteemed the words of Thy mouth more than my necessary food" (Job 23:12).
Publication date: September 7, 2016