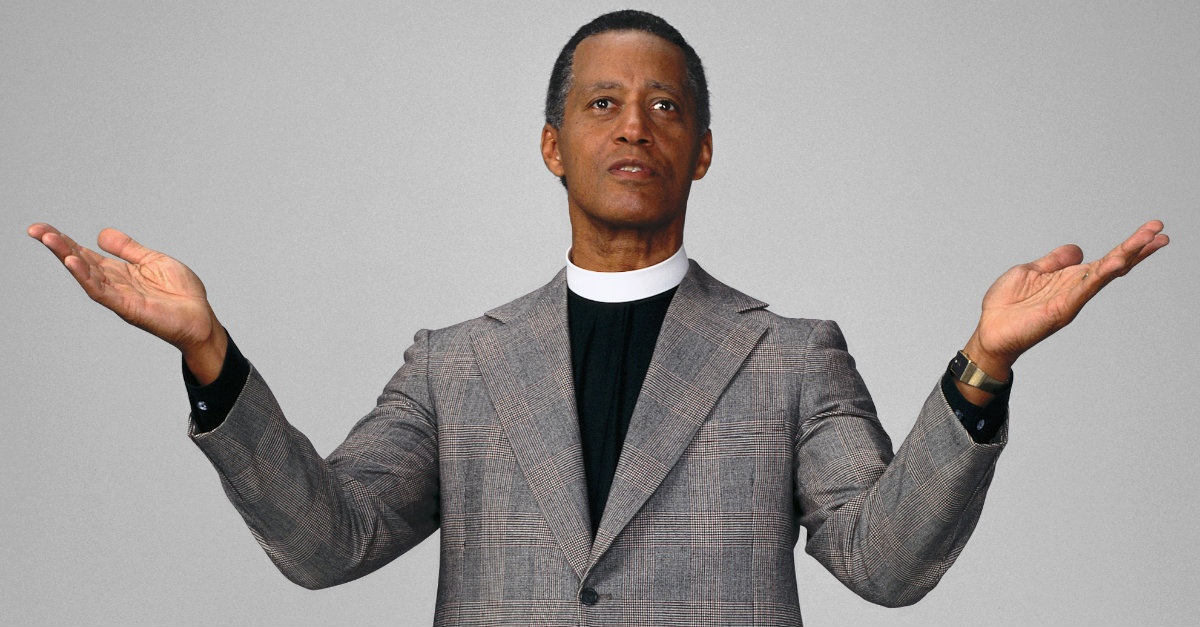 Every parent, every teacher, and every pastor has things they believe strongly about, lines they will not cross. Call them pet peeves or strong convictions, the leader will not go there.
As a pastor for over four decades and a minister for five-and-a-half, here are some statements you will never hear from me:
1. Will you lead us in a word of prayer?
The expression "a word of prayer" is a putdown. It minimizes the value of prayer and the effectiveness of praying. So, you will not hear me saying it.
In a worship service, if I call on someone for an impromptu prayer, I will simply say, "Now, I'm going to ask Jim Smith to lead us in prayer." Or, "Robert Jones, will you lead us in the benediction?"
2. Putdowns of other denominations.
Even when it might be necessary to point out a difference in the doctrine of our group and other Christians, I will not denigrate them. I will not speak disparagingly of other denominations.
We recall what the critics of Paul and his companions said about their preaching in Ephesus. Arrested and accused of treason, they were in great danger when the city clerk arose to address the crowd. "You have brought these men here who are neither robbers of temples nor blasphemers of your goddess" (
Acts 19:37
). Do not miss that. For several years, Paul had preached and ministered in Ephesus (
Acts 19:10
). But not one person rose to contradict the official's statement that Paul had never been heard speaking ill of Diana, their goddess.
Clearly, had many modern preachers been put on trial that day, they would have been in serious trouble for slandering the false cults, blaspheming their idols, and attacking their
faith
. My own opinion about such preaching is it lacks confidence in the Gospel.
3. Snide putdowns of preachers with whom I disagree.
4. Doubts about Holy Scripture.
There are a couple of places, such as the incident in
John 8
and the "spurious ending" of Mark's Gospel that require a little explaining. But one must be careful not to undermine confidence in God's word.
5. Sweeping generalizations that are not substantiated.
I've known of preachers saying, "Billy Graham says 80 percent of church members in America are unsaved." When I challenged one on this and asked for his source, he said, "It's all over the internet. Everyone knows it." But he was unable to find anything saying this. When a friend asked the Billy Graham Evangelistic Association about this, the spokesperson replied they get asked that a lot, but no one has ever been able to find evidence that the evangelist had said such a thing.
Responsible Christians should not be quoting unsubstantiated generalizations like that, particularly when they put the church in such a negative light.
6. Abraham Lincoln and Winston Churchill were Christians and went to Heaven.
I hope they're in Heaven, I really do. But quotations from these great men are all over the place, some of the substantiated and others questionable. I have the books and have heard the sermons. (I have a shelf of books on Lincoln and one on Churchill.) But they said so many things to the contrary that make me question the advisability of claiming either one was a born-again follower of Jesus Christ. The preacher who says they were saved has a great deal of evidence to the contrary, and calls his own integrity into question. (Note to readers: Please do not send me books taking one position or the other on this. Thank you.)
It's perfectly fine to quote these great men without going beyond what they said and what we know to be true.
7. I will not make jokes about Elizabeth Taylor or other celebrities, and will not banish any of them to hell for their ungodly lifestyles.
I heard of a preacher saying to a crowd, "As Elizabeth Taylor said to her eighth husband, 'I will not keep you long.'" In the crowd, according to the story, sat Senator John Warner, number seven on her list of spouses.
All these public figures have a judge and it's not me. I cringe when I hear preachers tell sordid stories of the misbehavior of various celebrities to make a point of some kind. This National Enquirer kind of preaching reflects poorly on the gospel, on Christ, and on the preacher. Doing this reflects a lack of confidence in the power of the Gospel.
8. I will not tell ethnic jokes or disparage other races.
If a story is borderline and you really want to tell it, I suggest calling a friend–or, asking your wife–to listen to it. If they hesitate at all before responding, you have your answer.
9. I will not say Satan is tending the fires of hell. He isn't.
Satan is on earth and destined for hell (see
Revelation 12
). Soon, he will become hell's chief prisoner. He has "great wrath," Scripture says, because "he knows he has a short time."
The image of Satan and his imps tending the fires of hell and welcoming sinners belongs to cartoons, if that. But not in sermons.
10. In fact, I will not make jokes about anyone going to hell.
This is not a laughing matter.
If you hear me breaking these promises, I'm hereby asking you to call my hand on it. I'm not perfect and if a story is strong enough or the humor is so dead-on, I might be tempted to tell it even though it breaks one of my rules.
I suggest to working
pastors
–that is, those still leading a local church flock–that you have a list of things you will not say and post it on the back of your office door until its contents become second nature to you.
Publication date: May 4, 2016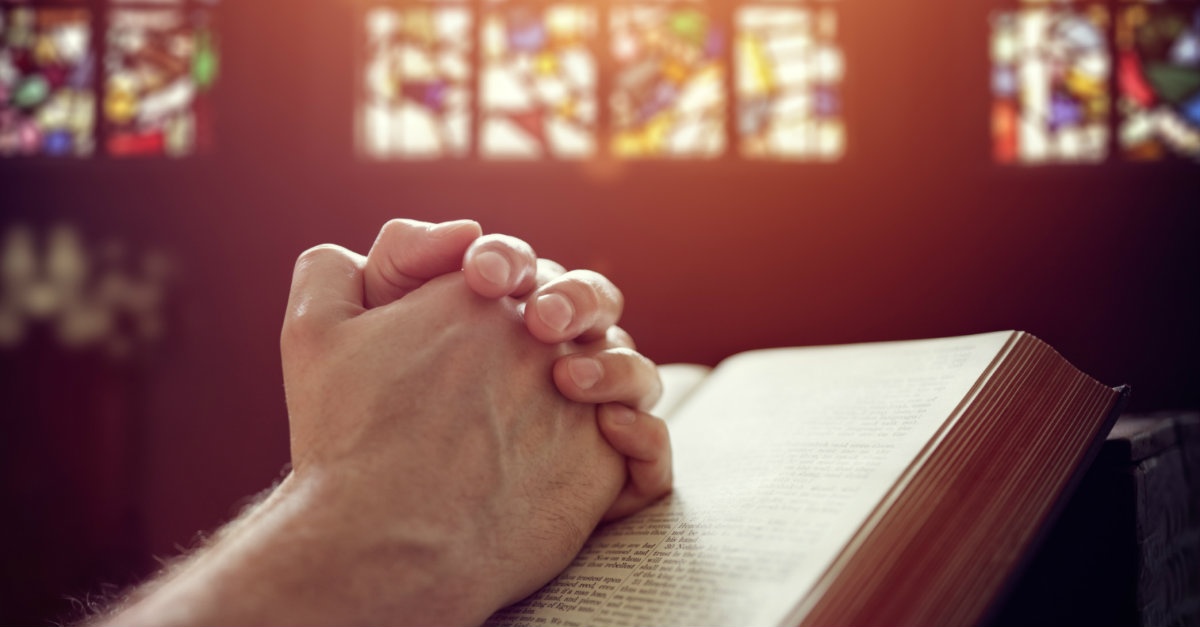 "Now, it came to pass, as He was praying in a certain place, when He ceased, that one of His disciples said to Him, 'Lord, teach us to pray as John also taught the disciples.'"
(
Luke 11:1
)
The Lord's people want to pray.
Most of the Lord's people want to learn to pray.
You are the one to teach them effective praying, pastor.
You do know how, don't you?
Granted, none of us do it very well. Even the great Apostle Paul said,
"We do not know how to pray as we should"
(
Romans 8:26
). So, we are not saying any of us do it as well as we should, only that we know enough to be able to help others.
Here are some thoughts on the subject…
One.
Model good praying for your congregation, pastor. "Being examples to the flock" (
I Peter 5:3
).
Two. Pray faithfully in the privacy of your home/office/car without ever telling anyone. Let this be between you and the Lord. Anything less turns us into hypocrites. Telling people to do what we are not doing is never good.
Three. But in worship services, understand that people will be learning from you how to pray. They're listening, and they are learning.
Four. Therefore, give advance thought to your public prayers. Work on praying better and more effectively.
Five. Always be aware that people are not only praying with you, but listening to how you pray so they will know how to do it better. Even if they are not aware of it, they will be copying some of the things you do.
Six. Teach them these things about public prayer:
–Most public prayers should be short. Especially, those spontaneous prayers which we all do from time to time should be brief and to the point. Otherwise we will ramble and become repetitious.
–When you pray in public, you are speaking to the Lord on behalf of everyone there. So, your prayer says "we" and "our," not "me" and "mine." See the Lord's prayer for guidelines on this.
–The exception to short public prayers is when you are praying a formal dedicatory prayer, such as for an ordination of a minister, the dedication of a building, or some such. David's and Solomon's prayers for the temple were long and profound and inspiring.
Seven. You will also want to teach them about their private prayer…
–To have a definite time and place for prayer, preferably in the morning, and in a spot where you can leave your
Bible
and notebook.
–To continue praying throughout the day, in snippets (aka "prayer arrows"), as they have a moment here and there. This surely is what "praying always" means.
–To pray as Jesus did: Beginning with praise, and then moving into our requests, and ending with praise and committal.
–To excise dead phrases from their prayers.
–To retain a sense of holiness in their prayer while at the same time being conversational.
Eight. Encourage them to read books on prayer, and to continually work at learning to pray better and more effectively.
Nine.
Find ways for the church members to pray together. The early church devoted itself to prayer (
Acts 2:42
). We're not told exactly how they did that, which I interpret to mean there are any number of ways and we should find what works best for us.
Ten. If your church has a prayer room, ask the Lord to raise up a leader (or small band of leaders) who will assume the responsibility for all aspects of this.
Eleven. Make an area in the front of your church conducive to people coming forward to kneel and pray on Sunday mornings before, during, or after the service. Or all three.
Twelve. Read our article on "Reminding the Lord" for some interesting thoughts on biblical prayer for the church.
Finally, a caution.
Guard against putting a rigid or legalistic burden on your people if they do not pray a certain way, in a particular place, using a set form, or logging a certain length of time. Encourage them to speak to the loving Father through the wonderful Savior of the things on their hearts. And to keep it up even when the answers seem slow in coming.
After all, to persevere in prayer is the ultimate act of
faith
in a living God.
Publication date: April 27, 2016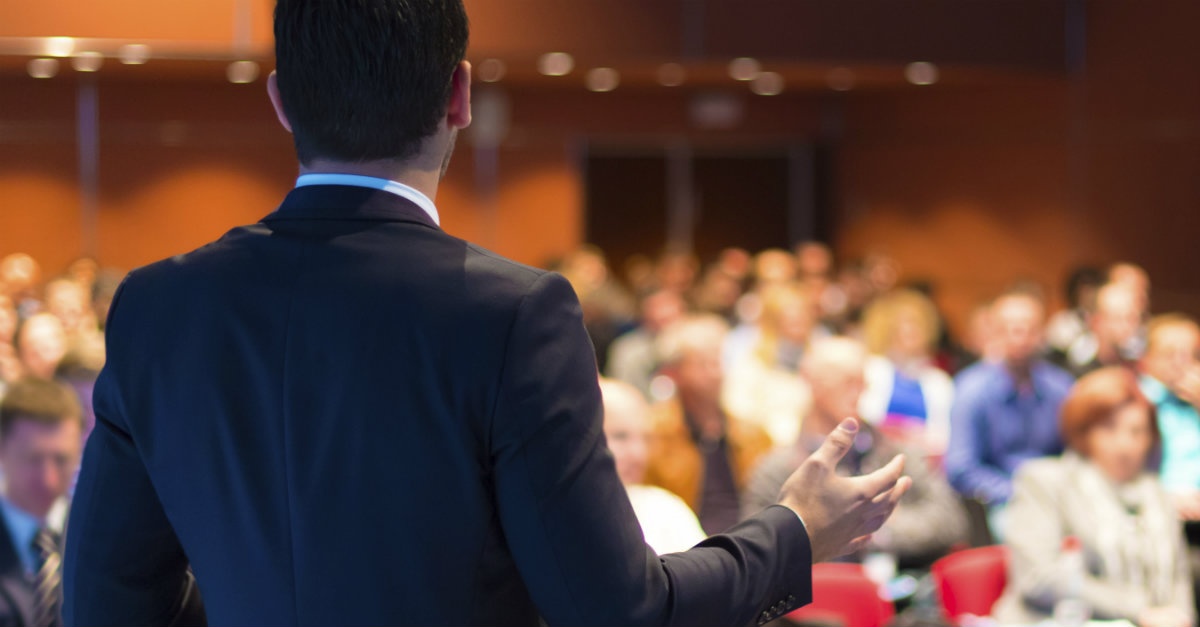 Many non-clergy are outstanding on their feet in front of large groups. Schoolteachers come to mind. But the typical church member, even one who teaches a Sunday School class, is out of his element when suddenly asked to deliver a talk in front of the whole church.
Marlene said to me, "I'm sorry I took the entire service, Pastor. But the Lord was leading me." Translation: She really got into her talk and couldn't control it. As a young pastor, I had invited church members to share testimonies in the morning worship service, something along the lines of 5-7 minutes. (Later, I learned to interview the individual and retain hold of the microphone the entire time!)
Since Marlene had not prepared adequately, once she got going, she couldn't find a convenient stopping place. She kept on for a full 40 minutes.
Personally, I would not blame my failure to prepare on the Lord.
I see it happen all the time. It's almost embarrassing.
A man is given five minutes to present something in a formal program. He gets up and speaks and speaks. Fifteen minutes later, he says, "They told me I had five minutes to do this. So, in the time I have left…"
His wife is trying to keep control on the second row. But she'd like to crawl under the pew.
Here then is my list of Things non-clergy should know before they rise to speak in church…
One. Standing in front of the congregation makes one lose all sense of time. I know it's true because preachers deal with it all the time.
Two. Prepare. A speaker needs to plan carefully and fully two important things: what to say and what not to say. The second is as important as the first.
Three. Rehearse. Once they've planned their presentation, they need to practice it. Several times. In front of a mirror, while taking a walk, in the car.
Four. Ask for criticism. Once the plan has been made and has been rehearsed several times, the speaker should ask the spouse to be their audience. "Honey, would you let me practice my talk?" Assuming he/she agrees, they should then add, "Please don't interrupt me, but I'd love for you to write down any thoughts or suggestions and tell me at the end."
Five. Pay attention. Do whatever your spouse says. Iron-clad rule. Do not argue. If your spouse says, "That story doesn't work," then it doesn't. If they say something is unclear, it is. (This is really difficult since everything inside you wants to defend the good stuff you've written here. Learn to stifle that. It's your worst enemy.)
Six. Be sharp. Cut out all the preliminary talk. We have all heard someone rise to give a talk and begin, "When they asked me to do this, I began to think about what I might say..." Such an opening is just verbal clutter, and should be treated like all other garbage and trash: taken out and thrown away.
Seven. No jokes unless you know what you're doing. If you are going to tell a joke (or humorous story) in your presentation, try it out on several people ahead of time. If even one is slow to get the point, omit it. Jokes can be great when done well, but no beginner is going to do this well, mark my word. It takes time and practice, and frankly, a few failures. (Ask any humorist to tell you of the times when he/she told stories that bombed, or even back-fired.)
Eight. Brief is great. Your allotted time is going to be a lot quicker than you would ever have thought.
Nine. Nervousness is normal. Knocking knees or nervous hands do not indicate that you should not be doing this. Even the most experienced speakers are often beset by anxieties before their moment arrives. (Most suggest you "channel" the nervousness, although I've never quite figured out what that means.)
Ten. Speak up. Speak slowly and clearly. Do not mumble. If you're using the microphone, get with the person on the sound board ahead of time. Ask him/her for suggestions. Believe me, they have them!
Eleven. Focus. Here is a little secret I learned by accident in my very first sermon. Sitting on the platform about to approach the pulpit to preach, I was almost overcome by nerves. But, when I began to focus on the people and their need to hear what I had to share, the nerves disappeared.
Twelve. Use good grammar. That's why planning is important, so you will know how to get your message across most effectively.
Thirteen. Never apologize. (In this context, that is.) We've all heard speakers walk up to the microphone and begin with, "Now, I'm not a public speaker…as you can probably tell…" (waiting for a laugh that doesn't come.) Don't beat yourself up unnecessarily before your audience.
Just do it.
Never turn down an invitation to do some public speaking, unless it's a forum not to your liking or a subject outside your area of knowledge. As a new pastor in the New Orleans area, I turned down an invitation to be a last-minute fill-in for a television program in which several local citizens were discussing the pros and cons of homosexuality. Even though I am opposed to this practice, the last thing I wanted was to be labeled as anti-gay, either by my church or those opposed to church. So, I sent my regrets.
If you fear public speaking, just know you have lots of company. But you will take a giant step of personal growth each time you accept the challenge. Fear can be a monstrous master. Give it an inch and it'll take a foot. The famous cartoonist Charles Schulz was afraid to fly. However, once a year, he took a short flight somewhere. "The nature of fear is such," he said, "that if I give in to it, soon I'd be afraid to leave my room."
As a follower of Jesus Christ, you have terrific assurances that "He will never leave thee nor forsake thee" (
Hebrews 13:5-6
), that you "can do all things through Christ who strengthens" you (
Philippians 4:13
), and "He has not given us the spirit of fear, but of power and of love and of a sound mind" (
2 Timothy 1:7
).
Go for it. You can do this.
Oh, and there's one more thing. Let's make this…
Fourteen. Afterwards, no autopsies.
Stifle the urge to go back and analyze your every mistake. Do not ask people how you did. Do not put the standard of perfection on your talk. (If we
pastors
did that, we'd never get up to preach.)
Make it fun. Enjoy it. You can do this.
Publication date: April 20, 2016