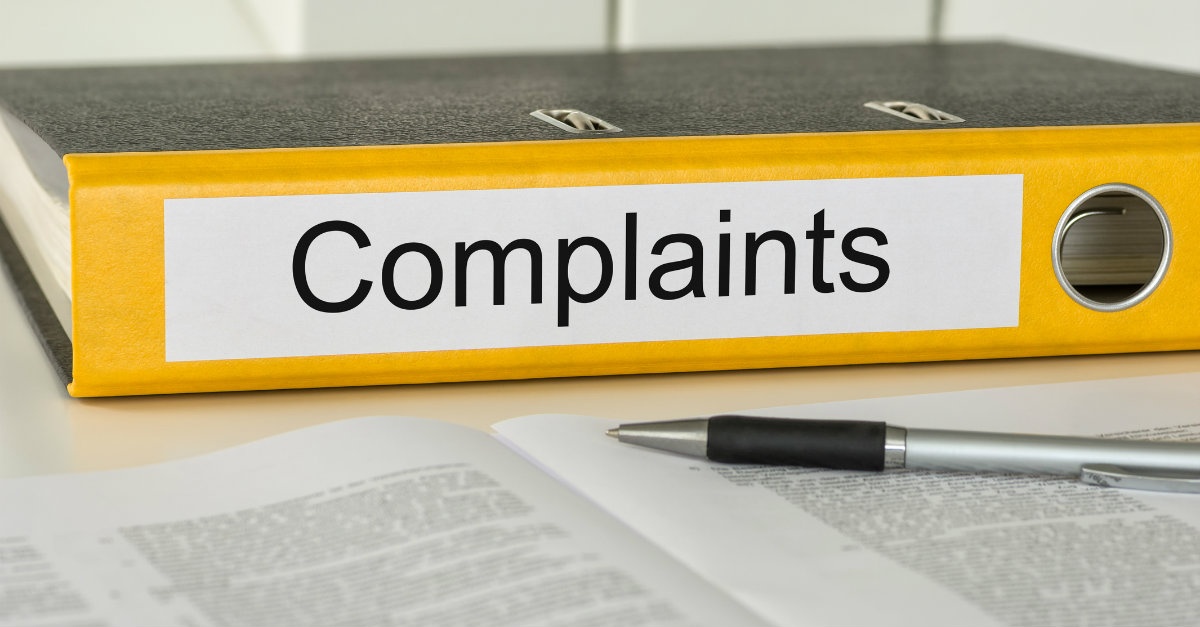 Listening to the gripes of the Lord's people is standard fare for ministers.
They ought to teach courses on it in seminary.
Someone please tell the newly ordained to get ready.
The primary nerve center for griping and complaining in the church house has always been the carnal and the worldly. This includes two groups of people: the unsaved (represented by the infamous mixed multitude of unbelievers and hangers-on who went up from Egypt with Moses and Israel) and the unspiritual. The latter group is saved but has taken a seat just inside the front gate and gone no deeper into the spiritual things.
Some chronic complainers are saved and some are lost. The problem is they look and act alike, making it impossible to tell outwardly. So, God's faithful must be careful about making generalizations, that "Christians wouldn't act this way."
Not all Christians get these things right. Not every believer acts like a Christian.
The one thing both groups have in common is a lack of
faith
. They see as the world sees. They will pass judgment on pastors because, "after all, he works for us, right?" They make decisions about the church based on numbers, income, feelings, polls, reputations, and whether people are happy. They are known to utter some of the notorious expressions we are listing below.
Since the church door is wide open and bolted so–"whosoever will may come"–every congregation will include a sizeable contingent of the carnal, both the unsaved and the unspiritual. What the church must never do is install them into places of leadership.
Put the spiritually stunted in leadership positions and you're buying trouble for the ministers and erecting obstacles for the Lord to accomplish anything in your church.
Scripture reminds us that
"the natural man does not receive the things of the Spirit of God; neither can he comprehend them for they are spiritually discerned"
(
I Corinthians 2:14
).
"The carnal mind is hostile to God, for it does not subject itself to the laws of God, for it is not even able to do so. So then, those who are in the flesh cannot please God"
(
Romans 8:7-8
).
Pray for the pastor. It would appear that ministers have to put up with more complaining and griping than any group on the planet.
Recently, when a lady criticized me on Facebook for urging caution in ousting ministers, I found myself saying to her (in my mind): "Thank you for that. It's been 12 years since I pastored a church and I had almost forgotten how it feels to be attacked unfairly."
We all have our list of pet peeves in life. We pastors have our list of expressions people use to manipulate others so they can get their way. Here is my personal list of the worst things I've heard said in church.
1. The pastor is not meeting my needs.
He's not there to meet your needs. Jesus does that. The pastor is there as a shepherd to watch over the entire flock and to see that healthy food is available and safe procedures are in place. He's there to make you holy, not happy.
2. I'm not being spiritually fed.
Babies have to be spoon-fed. Adults can feed themselves. Since I've been able to read the
Bible
for myself and study God's Word independently, I've not depended on the pastor to burp me.
3. I have a right…
The Christian faith is about the grace and mercy of God. We thank God He does not give us what we deserve. Faithful believers show the same kind of dedication and love to one another. But at no point is a child of God to insist on his rights.
If we got what we deserve, we would all be in hell.
4. I'm not one to gossip, but…
That's always the prelude to gossip.
When I was a young pastor, one lady in the church would confide, "Now, I know you would want to know…." It was her way of passing along gossip.
Stifling the urge to pass along the latest trash on someone in the church is one of the hardest skills to acquire. Only the mature can pull it off.
5. Now, I'm not saying who, but some people are unhappy about…
Anonymous criticism is one of the most cowardly things ever concocted in hell. When the pastor asks, "Who exactly is this you say is unhappy?" his critic answers, "Well, I'm not at liberty to say." (At that point, the preacher should then get up and show his visitor the door. "This conversation is over, friend." And if they don't leave, the pastor should.)
Lay leaders should teach the membership never ever to bring anonymous criticism to them or to their ministers.
6. I gave the money for that, so I'll make the decision as to how it's to be used.
Once our gifts are in the offering plate, they belong to the Lord and His church. The donor relinquishes all control and is entitled to nothing as a result. (Even the IRS agrees with that. Money given to a mission program or to benevolence cannot be dictated by the donor. Church procedure decides how it will be used.)
7. Sorry. I don't have a gift for that.
Every believer can serve in a hundred ways, whether we are "gifted" in a particular area or not. No one requires a specific anointing of God to share their faith or make a gift or pray a prayer or teach a class.
8. Why don't "they" do something?
A friend says three groups of people can be found in every congregation. There are consumers: "Just browsing." There are customers: "We come to this church because of the music program" (or children's, missions, Bible teaching, etc). If you cancel that program, they leave. And there are the shareholders: Announce a work day and these are the ones who show up. You build a church with the shareholders, not with the other two groups, although most of the latter were one of the former previously.
9. The preacher is a dictator.
Now, some preachers have been known to tyrannize congregations, so let us admit that up front. There is no place for that in the household of God. However,
Acts 20:28
says the Holy Spirit makes the pastors the overseers of the church, and
Hebrews 13:17
calls on us to submit to those who are over us in the Lord.
Personally, I'd be careful in accusing the pastor of being a dictator. I keep thinking of a time when the charge was made about me. The church's building committee had decided we needed to renovate our aging sanctuary and I supported the decision and, as pastor, became the spokesman for the effort. In short order, some began to accuse me of engineering this project (for what reasons I could never discern) and ramrodding it through. Go figure.
10. I don't know what the Bible says, but I know what I believe.
Each believer should bring our convictions and beliefs under the Lordship of Jesus and the authority of God's Word. If we are holding onto a doctrine or belief about which Scripture says otherwise, the spiritually mature will jettison the faulty conviction and stand on the Word. The immature and carnal will insist that being true to his own beliefs–flawed as they are–is the highest form of faithfulness.
I suspect that one of the greatest tests of maturity and faithfulness in the Kingdom is the ability to receive correction from the Word of God, even to the point of giving up cherished beliefs and doctrines we have held dear but now see as mistaken.
Let us bring every area of our lives under the Lordship of Jesus Christ.
Publication date: June 22, 2016
This is the most painful subject I ever deal with (and I write about plenty of them).
The very nature of church conflict demands that the pastor be found in the midst of the firestorm. Sometimes, he is an innocent bystander, sometimes he inherited the problem, sometimes he is the problem and at all times he tries to be a healer.
In every case, he gets bloodied in the fray.
The church consultant we brought in to help us deal with a 30 year split in the congregation did his interviews, took his polls, and then announced, "McKeever is not this church's problem. But he has become the focus of it in the minds of many. So, I'm going to recommend that he leave and the church start afresh with someone new."
Sheesh. Thanks a lot, friend.
But, that's how it happens sometimes. You were trying to help the church and were downed by friendly fire, as we call it.
At other times, the pastor is neither a healer nor an innocent bystander. Sometimes, he is the problem and the congregation decides to take action.
The only question is "what action"?
The most severe action a church can take is to terminate the minister. Fire him. Oust him. Send him packing. Vote him out. Force him from the pulpit.
Call it whatever you want.
Termination is the death stroke, the ultimate statement that "this man's ministry in this church is beyond repair."
But consider what it says when a minister is voted out.
Terminating the preacher is an announcement to the world that this preacher is a failure and we do not recommend him to any church anywhere.
The typical church however, would balk at that and insist, "No, we don't want him out of the ministry. We just want him out of our church."
No matter, friend. This is the result of your action.
Do not miss that.
By firing the minister, you are guaranteeing he will be out of the Lord's work for some time, years in all likelihood, and in many cases, permanently.
This week, I posted a simple paragraph on Facebook stating "If you are going to fire a preacher, you'd better have good reason, friend. Because you will face a holy God and account for your behavior." Within hours, the number of "likes" reached the hundreds. Two days later, it's past a thousand. Furthermore, the "shares" are out of sight. Clearly, this struck a nerve.
And something else happened.
A number of ministers have left comments saying they were terminated by a church several years ago and have not been able to get another church since. "Search committees are suspicious," they say. "If this guy is so good, how come he's unemployed?" One said, "It's as though there's a black mark by my name."
One brother called to ask if I would be a reference for his application to a fast-food restaurant.
The quickest way to put a minister out of the ministry permanently is to fire him from a church. Because that's often the result.
For that reason…
The only time to vote to fire a minister is when you want to put him out of the ministry altogether.
Now, there are times when that should be done.
There are men in the ministry who should be out of work, and the sooner the better.
A Baptist pastor I knew frequented casinos to gamble and would order alcoholic drinks in restaurants, making no secret of either. He needed to be canned, and he was.
A Baptist pastor I know of (but never met) was a practicing homosexual who made overtures toward the young men in the congregation. He was quickly terminated and sent on his way, as he should have been.
So, what is a church to do if the congregation wants to get rid of a preacher but not disable his ministry for the future?
Here are my thoughts on that.
1. Make sure it's "the whole congregation," friend, and not just a few powerful individuals.
In most cases, when someone (or a committee) tells the preacher, "A lot of people are unhappy with you" or "You no longer have the support of the congregation," they are dead wrong. In most cases–I have no stats to back this up; it's my strong conviction–a few people have decided the preacher has lost his effectiveness and needs to go. But they are often wrong.
2. What you should never ever do is offer the pastor a severance package if he will go quietly.
That smacks of manipulation of the worst sort.
3. Another form of pressure is to tell the pastor, "If the church votes to fire you, you get no severance."
My response is, "Oh? Who said so? You? And who are you to be making that decision for the congregation?"
A church can do whatever it chooses to do. It does not have to be cold-hearted or cruel.
4. Churches considering firing their ministers should think about a dozen aspects, including whether the Lord will be pleased with this, the reputation of the church within the denomination, the effect on the future ministry of this preacher, whether other churches will be willing to consider him, the effect of this on the pastor's family, how many people within the church will be irreparably hurt by this termination, and such.
5. It's possible to take a vote on a pastor–one which he might lose–and it not be the death sentence for his ministry.
A church could actually vote: "We think Pastor Tom's ministry here is finished as of today, but we love him and affirm him. And we will continue to provide his income until another church calls him as pastor."
Or, it could vote: "We thank God for Pastor Eddie and pray for him. We believe his ministry here is nearing an end, however. We hereby request the administrative committee (or whoever) to work with Pastor Eddie and his family to provide a smooth transition and suitable support for them as long as is necessary. The committee will report back to the church regularly."
Or something similar.
The point being it's not necessary to cold-heartedly fire the minister and cast him into outer darkness. It is possible to be redemptive in letting a minister go.
However–do not miss this–in most cases, the congregation will
not
vote to terminate.
Pastors
tend to have much more support within the church than a few people may think.
6. One of the worst scenarios is this little manipulative ploy which some cruel leaders attempt. They tell the pastor, "If you force this to a vote of the congregation, you will be responsible for the church split."
That's almost humorous, it's so blatantly false. It's also dishonorable to God and unworthy of any self-respecting Christian.
My story: I was given a one-year leave of absence from my church. This lasted from August to August, 1989-1990. A few months prior to my leaving, I dealt with a church's search committee that was twice our size, running around 2,000 in attendance. However, I ended it by informing them that the Lord was not going to let me run from our problems, that I had to see this thing through. Then, after I was unemployed, churches running a hundred in attendance were skeptical of me. It was as though I were a leper.
The only way the church in metro New Orleans (FBC Kenner) would consider me is that they were recovering from an internal explosion 18 months earlier, leaving them with half the congregation and all the debt (several million). The salary they offered was slightly over one-half of what I had been receiving in the previous church.
My situation is unusual only in the 12-month package the church gave me. It is typical, however, in the difficulty in finding a new place to serve.
Only if that preacher's ministry should come to an end–and only if you are willing to stand before the Lord and take account for your actions, which you and I will–should you vote to terminate his pastorate.
Otherwise, find some other way.
In all things, act like Jesus.
Better to put up with a lazy preacher or an ineffective one than to soil the name of your church and hurt a lot of people. As Paul said to the Corinthians, "Why not rather be wronged?" (
I Corinthians 6:7
)
Better to move your membership than to tear up a good church just because you don't care for the present minister.
7. Ask a friend to tell you if you are acting unkindly, vindictively, harshly, or unreasonably. If you are, then apologize to everyone you know and make a pledge to sit down and be quiet. Once you "get in the flesh," you are no longer qualified to deal with this matter because the devil is in the driver's seat.
"Dear Lord, save your church, please."
Publication date: June 15, 2016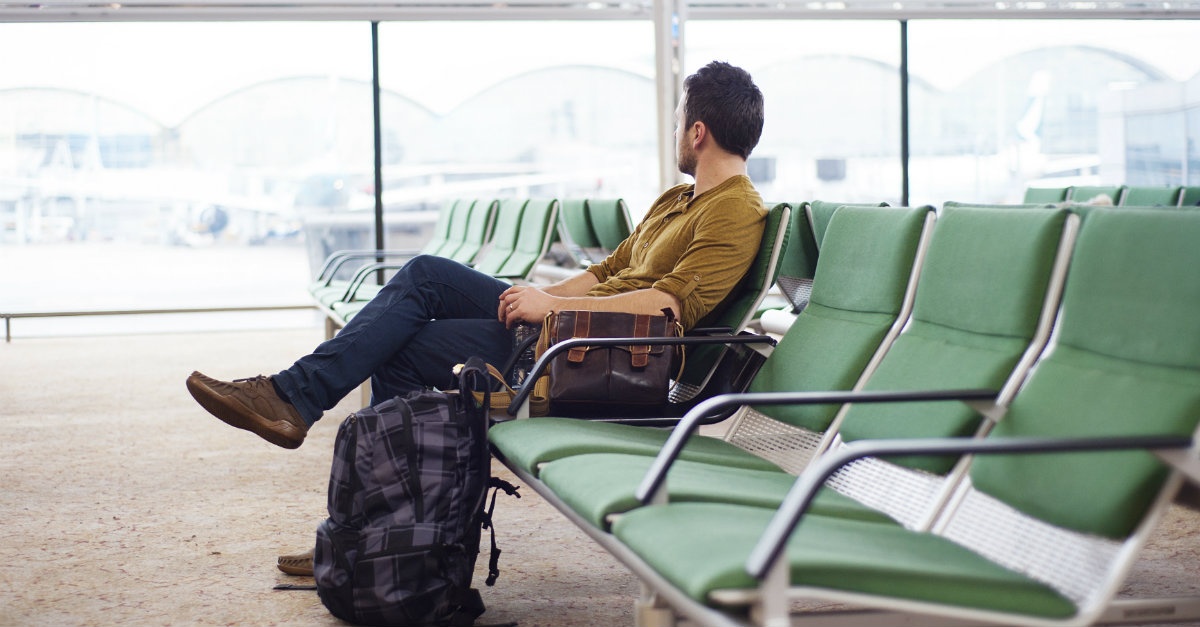 "Wait on the Lord. Be strong. Let your heart take courage. Yes, wait on the Lord" (Psalm 27:14).
Saturday, a pastor texted to ask for prayer. He has been without a church for a year now and has exhausted all his savings. The opportunities to preach have been few and far between, and he has been unsuccessful in finding secular work.
My heart goes out to him and I'm praying diligently for him.
Sunday, a friend asked for prayer for her pastor husband. He's discouraged and would like the Lord to open up some new place of service.
Most of us have been there at one time or other.
Waiting on the Lord.
Waiting on the Lord is some of the hardest work any of us will ever do.
Psalm 27:14
brackets
"be strong; let your heart take courage"
with twin admonitions to "wait on the Lord." It's sort of a "wait on the Lord sandwich."
Only the strong can wait on the Lord. When things get tough and hopes seem dim, only the courageous can "stand still and see the hand of the Lord."
The scared and the immature will decide "something has to be done" and that "we can't sit here and do nothing any longer!" They will act, even if running ahead of the Lord and working in the flesh.
Waiting looks a lot like doing nothing.
Only the brave and courageous can wait on the Lord.
(Only the Spirit of the Lord can tell the child of the Lord whether this is the time to "rise up and act" or to "sit there and wait.")
The newly saved and recently called Saul of Tarsus learned about waiting on the Lord the hard way: he was forced into it.
After Saul was saved, we read that
"immediately he preached the Christ in the synagogues, that He is the Son of God." (
Acts 9:20
) (Note: Paul hedged this "immediately" in
Galatians 1:16
ff. He says he spent 3 years in Arabia before returning to Damascus and then journeyed on to Jerusalem.)
Saul was a powerful preacher. He had the Truth and he knew it. Evidently, what he was short on was kindness and patience, for wherever he preached fights broke out. "He confounded the Jews in Damascus" and "the Jews plotted to kill him" (
Acts 9:22,23
). In Jerusalem, he "disputed against the Hellenists" and as a result, "they attempted to kill him" (
9:29
).
Paul took no prisoners in his preaching.
He was not making converts but enemies.
That's why the church at Jerusalem decided that, to protect this brother, they'd better get him out of town. "They brought him down to Caesarea and sent him (home) to Tarsus" (
9:30
).
The bright young rabbinical student had returned home.
What, we wonder, did Saul's parents feel about this? I imagine the scenario went something like this…
"We paid good money for him to attend that rabbinical school in Jerusalem. And now, he's home with nothing to show for all that education. We paid extra for Gamaliel to tutor him. And what did he do? Become a follower of the carpenter of Galilee who ended up being crucified by the Romans. And what does our son do? He keeps on following Him. And now. he's back at home, living in his old room and making tents for a living."
They must have been embarrassed before the neighbors.
Saul was waiting on the Lord, not by choice but by necessity.
How long was this period? Writing in the New American Commentary, Professor John B. Polhill says, "The time span between Paul's sailing to Tarsus and Barnabas's bringing him to Antioch covered some ten years or so… These are often referred to as Paul's 'silent years.'"
In his biblical commentary on this period in Paul's life, John MacArthur writes, "Several years had elapsed since Saul fled Jerusalem (Acts 9:30). Apparently, he had been disinherited and forced to leave his home due to his new allegiance to Christianity (Philippians 3:8)."
Whatever happened and however long the period was, we have every reason to believe Saul/Paul was faithful during this "shelf period." We can say this because of what happened next.
Barnabas showed up.
A revival had broken out in Antioch of Syria. What made this remarkable was that a large number of Gentiles were coming to Christ. ("Hellenists" or "Greeks" in context refers to Greek-speaking non-Jews, or Gentiles. See
Acts 11:18
.)
When the church at Jerusalem heard of the revival, they sent their number one encourager, Barnabas himself (his nickname "Bar-Nabas" has been interpreted to mean "Mister Encourager" by many a
Bible
student) to check into things. What he saw, Barnabas loved. "He was glad and encouraged them all that with purpose of heart they should continue with the Lord." We read "For he was a good man, full of the Holy Spirit and of
faith
" (
Acts 11:23-24
).
One of the great sentences in this history of this small planet is
Acts 11:25
. "Then Barnabas departed for Tarsus to seek Saul."
I can imagine Paul eagerly absorbing the news of the revival at Antioch, then breathlessly saying, "Give me thirty minutes to get my stuff together." Perhaps he kissed his puzzled parents goodbye and was out the door.
The waiting period was over.
Few things are as exciting in life as knowing the waiting period has ended and you are now in the place God has prepared for you, doing the work to which He has called you, and that you yourself have been prepared–hammered, chiseled, forged–by the Master Himself for this moment and this place.
The Saul/Paul who began preaching in Antioch and beyond was a different person from the young whipper-snapper the church at Jerusalem had had to protect. There was a new love and kindness in his words, a depth of compassion and understanding. Later, he was to counsel the church to "speak the truth in love" (
Ephesians 4:15
).
Instead of driving people away and turning audiences into enemies, Paul was used of God to draw people to Jesus.
The waiting of God had done its maturing work in him.
Waiting is hard but can be most fruitful.
As with Paul, the waiting period for most of us is usually comprised of many elements: hardship, barrenness, discouragement, unemployment, opposition, and soul-searching. Where is the Lord? What does He want me to do? Why am I being left in this God-forsaken out-of-the-way place? Has He forgotten me?
Be faithful, child of God.
In
Romans 8
, this same Paul wrote: "For I consider that the sufferings of this present time are not worthy to be compared to the glory that is to be revealed in us" (
Romans 8:18
). He follows that wonderful promise with a comparison to nature. Creation longs to be restored to its promise, he says. "The whole creation groans and suffers the pains of child-birth together until now" (
Romans 8:22
). Likewise, "we ourselves groan within ourselves, waiting eagerly for our adoption, the redemption of our body" (
8:23
).
We think of James' counsel to his fellow disciples: "Therefore, be patient, brethren, until the coming of the Lord. See how the farmer waits for the precious fruit of the earth…. You also be patient. Establish your hearts, for the coming of the Lord is at hand" (
James 5:7-8
).
After all…
"They that wait upon the Lord shall renew their strength. They shall mount up with wings like eagles. They shall run and not be weary. They shall walk and not faint." (
Isaiah 40:31
).
Publication date: June 8, 2016