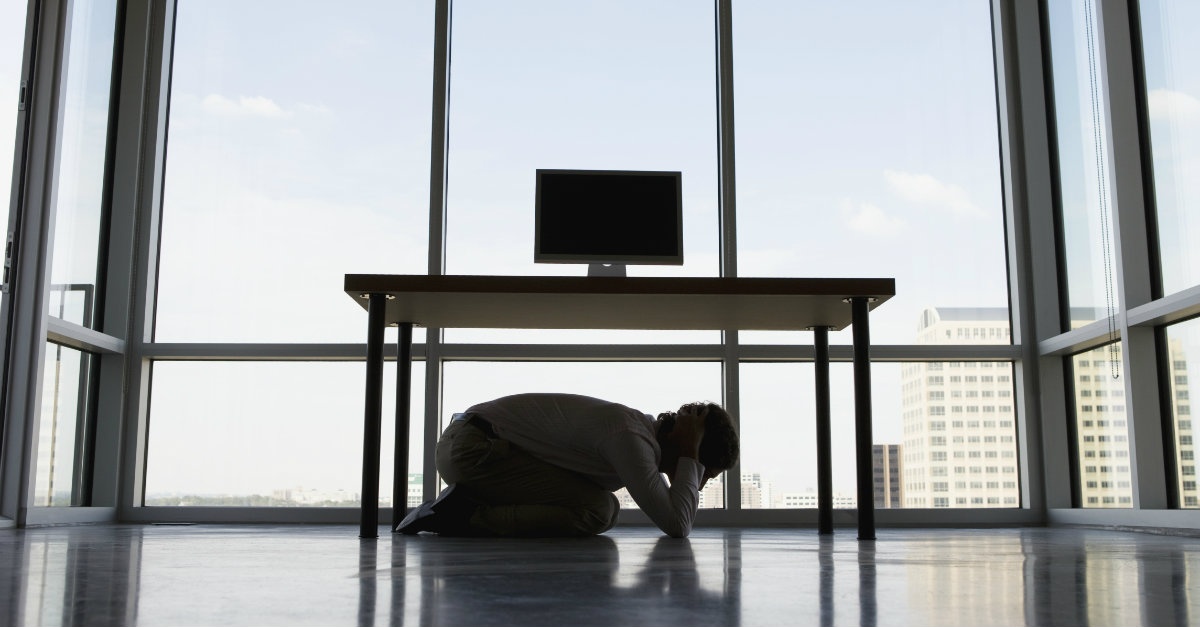 "Why did you fear? Where is your faith?" (Mark 4:40)
It's so easy for a preacher to exhibit fear and not faith when standing before the church and calling the congregation to faithfulness and righteousness.
Fear is not your knees knocking.  Fear is not the beads of perspiration popping out on your forehead or the trembling of your hand as you do this very hard thing.
That's courage.
To go ahead and do the difficult but right thing when you know full well that some are not going to like it take real courage.
Courage is in short supply in church work these days, I fear.
Fear often sits in the drivers seat.
Fear backs down. Fear puts job security above everything else.  Fear dreads the wrath of certain church members with a spiritual gift for making life miserable for the Lord's pastors.
Fear does not want to rock the boat, wants everyone to be on board and happy before any decision is made, and does not sleep when one church member is upset.
Fear hesitates to do anything unusual, anything that has never been tried before, anything outside the normal practice, anything that might be questioned. Faith establishes that the status quot is the path, now walk in it.
Fear rejects change whereas faith loves the new things the Creator God is always producing.
Fear rejects the new and holds on to the old whereas faith appreciates some things of the past but is never wed to the instrument, only committed to the Master.
Fear wants to placate those who can cause the most trouble;  faith wants to please the Savior at all costs.
Fear gives in to threats; faith takes note of the threats, then ignores them and goes ahead.
Fear rejects something God wants because of how it might look, what outsiders may say, out of a desire to please the world. Faith understands such caution but has learned to scoff at it..
Fear refuses to take a chance on people. Faith never misses an opportunity to do just that.
Fear refuses to go ahead when the path is not clear, supplies are not on hand, and the vote is not 100 percent.  Faith obeys, regardless of how far it can see, what it has on hand, and how many are in favor.
Fear refuses to go out not knowing where it is going. Faith follows.
Fear is overly cautious. "Lord, I knew that you are a hard man. You reap where you have not sown. So, I hid your talent." (Matthew 25:24-25).  Faith knows that he who saves his life shall lose it (Luke 9:24) and "Except a grain of wheat fall into the earth and die, it abides alone. But if it dies, it brings forth much fruit" (John 12:24).
Fear never steps out of the boat. Faith says, "Lord, bid me walk on the water, too!" (Matthew 14:28).
Fear will not tithe. "What if I should lose my job?"  Fear will not witness to his neighbor. "What if he gets offended?"  Fear will not speak before a large group. "I get nervous."
"Fear has torment," Scripture says.  And it does indeed. (I John 4:18)
There is of course a proper place for reasonable fear.  That's why we carry insurance policies, buckle our seat belts and never step off high buildings.  We lock church doors at night and station security people around the building during worship and other events.  We are not "afraid" so much as cautious, knowing that we live in a fallen world when evil people delight in doing bad things to anyone claiming to follow Christ.
There is also something that looks a lot like faith but which is presumption. (See Psalm 19:13)  Presumption means going where the Lord has not sent us, doing what He has not requested, claiming what He has not promised, and expecting Him to come through on something merely because we want it.  For Peter to have stepped out of the boat without a command from Jesus and expecting either to walk on water or the Lord to catch him would have been presumption.
"Why did you fear?" the Lord asked the disciples.  "Where is your faith?" (Mark 4:40)
I suspect that when we stand before the Lord at Judgment that will be the question of the hour.  We were given so many opportunities to do wonderful things for Him, and accomplished so few because of our fears.
Faith compliments the Lord.
Fear insults Him.
And believe me, friend, you and I do not want to be insulting the Lord of Heaven and earth.
Publication date: August 24, 2016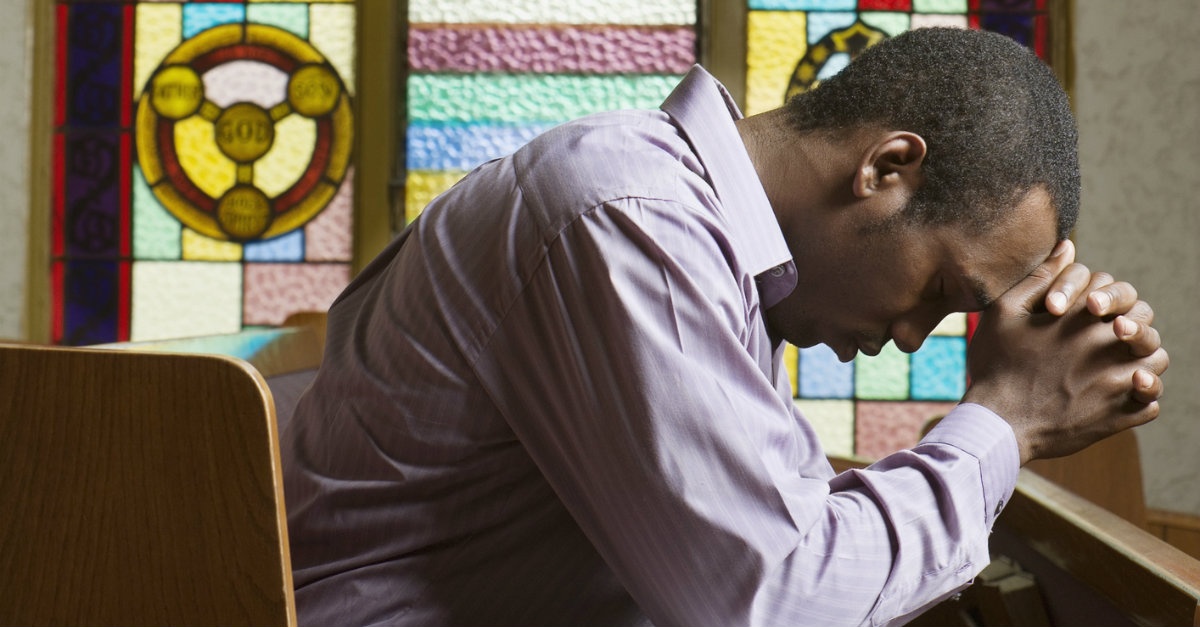 "That He might present it to Himself a glorious church, not having spot, or wrinkle, or any such thing, but that it should be holy and without blemish" (Ephesians 5:27).
The Lord wants the best for His Bride. And so does every right-thinking child of His.
Here is my wish list for the church of the 21st century…
1. I wish the church were less of a business and more like a family.
Our Lord looked around at His disciples and followers and said, "Behold, my mother and my brothers! Whoever does God's will is my brothers and sisters and my mother" (Mark 3:33-35).  The obedient are His family.
I'm so glad I'm a part of the family of God.  The local church should be a smaller expression of that larger, forever family.  I wish more of them were.
A real family nurtures its members, is always there, makes a big deal of each one's special moments, and puts each other ahead of anyone else or anything else.  To paraphrase Robert Frost, "A family is where, when you have to go there, they have to take you in."
Families are not about numbers, divisions, classes, and groups.  Family members are related by blood and joined at the heart.  The weep when one of their numbers weeps, rejoice when they rejoice.  They don't compete, except in a fun way, and are proud when one gets an award or honor.
People looking for a new church often will hesitate before joining one for the simple reason that they are in effect joining a family.  Their unasked question is "Do I want to be family with these people?"
A business, on the other hand, functions by the bottom line.  It turns out a product. It hires and fires people.  But what business do you know that is run by faith and directed by prayer and motivated by love?  The church is not a business but a family.  And when we who are the church fail to love and to care, we have reneged on our assignment, violated our mandate, and betrayed the Savior.
I wish my church were more like a family.
2. I wish the church were less like the world and more like heaven.  
Heaven's values are on lasting things.  You like gold? Why, there they pave the streets with it.
Heaven loves diversity.  Heaven's citizenship is composed of "every nation and kindred and people and tongues…" (Revelation 7:9).
Heaven is in the business of joy.  As C. S. Lewis put it, "Joy is the business of heaven." The very atmosphere of heaven is joy (Psalm 16:11).  The kind of joy the world gives turns out to be artificial, superficial, and temporary (see Psalm 4:7).
Heaven is about serving God, about singing and praising and loving and rejoicing.  The world is about using people to get our pleasure and griping when we don't.
Heaven doesn't sweat the little things, and knows what really matters.
Alas, many of our churches are  more a mirror of the world's values than a statement of Heaven's verities.
3. I wish the church were less like a club and more like a ministry.
Clubs are mostly about camaraderie and cliques and excluding certain others they find not acceptable.  Ministry includes everyone.
Club members greet each other and welcome one another and take friends out to lunch.  But ministry reaches out to everyone. God told Israel to welcome the stranger within your gates. "For you were strangers in Egypt" (Leviticus 19).
History tells of a time that St. Bernard returned the monastery one evening with a long, drooping face.  He was sad for he had not found anyone to rescue that day.
The weather forecast for January 26 1967 for the Midwest said "scattered snow flurries."  Meteorologists said conditions were not right for heavy snow.  But that night the Great Lakes region was inundated by the all-time record snowfall.  When God gets ready to do something he doesn't pay much attention to leading indicators.
"Jesus went about doing good" (Acts 10:38).
In the cemetery, Chuck Swindoll's mother saw a young woman weeping near a marble tombstone.  She went over and told the woman about Jesus.  Her heart was tender and open and she came to Christ. As a result, that young widow began a graveyard ministry, looking for grieving hearts.  Swindoll said she has led hundreds to Christ this way.
4. I wish the church were less like a police force and more like a hospital.
A police force focuses on catching lawbreakers.  Hospitals are into healing.
Dear Abby, a columnist of yesteryear, famously said, "Churches should not be museums for saints but hospitals for sinners."
"Lord," the Pharisees said, "your disciples are doing that which is not lawful."  They are plucking grain on the Sabbath.  Healing on the Sabbath.  Walking too far on the Sabbath. They are laughing and you know that's not allowed around here. As for dancing, well, don't even ask.
"That one cigarette will send your soul to hell."  A woman told me that statement came from her sister-in-law, a member of a stern legalistic denomination.  She said her reply to her brother's wife was, "Then, explain something to me.  I know for a fact that you hate your mother.  And yet you have no problem with that.  It's my  one cigarette that will doom my soul.  Explain that."  She couldn't.
Disciples of the Lord Jesus Christ were sent to share His Good News with everyone, not on a mission to catch people doing wrong.  Why have so many of our people missed this?
Pastors will need to keep stressing the proper (i.e., Scriptural) role of the church, its identity and purpose.
After all, churches tend to drift downward…
–away from family love-and-fellowship toward becoming a business.
–away from ministry reaching-out toward becoming a club.
–away from Heaven's values toward aping the world.
–away from hospital care-giving toward law enforcement.
We must always work at staying alive and fresh and responsive to the Holy Spirit.  "New Wine."  Trying new things.  Walking away from outdated methods no longer working.  Aggressive in reaching out.  Discipling self.  Staying in fighting shape.
And since churches tend to drift downward into businesses, clubs, police agencies, and such, pastors and teachers must always keep the vision before the members.  "We are the family of God, sent to share the good news of Jesus."  Anything less is to violate our assignment.
Publication date: August 17, 2016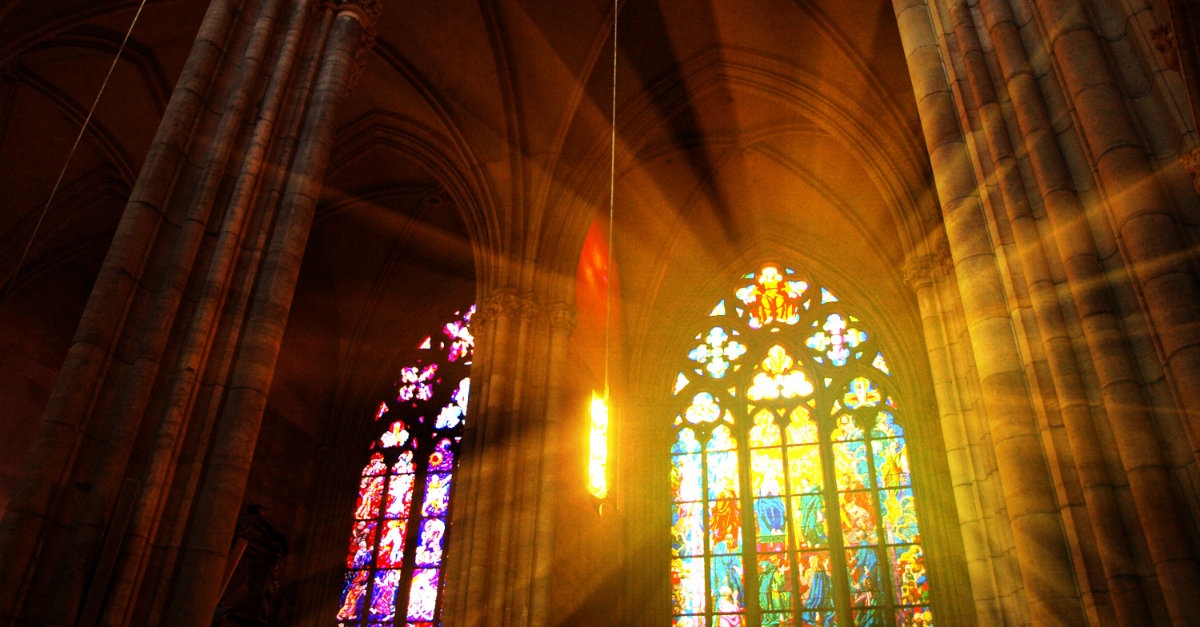 Almost daily, I hear of churches that are firing their preachers, are engaged in lawsuits, and struggling with inner conflict.  I know a hundred churches that were strong a generation ago but are fighting to survive now.
These are difficult days for churches, which makes these challenging days for church leaders.
If you are not grieving for the church these days, it must be because your mind is on other things.
Let us care for what is happening, and pray for the Lord's people.
I grieve for the trendy church which is drawing people in from the smaller surrounding congregations and bursting at the seams, but leaving the smaller ones to shrivel and die. The huge church often cons its members into thinking they are doing something for the kingdom since they are experiencing such growth. Churches can be so self-centered.
I grieve for the church which is having mind-staggering growth but gradually becomes secretive about what it does with the millions of dollars it takes in, protective about the pay it gives its pastor, and dismissive about the questionable personal lives of its leadership. Churches can be carnal.
I grieve for the smaller church which turns an envious eye at the growing congregations in its community and, desiring to be like the others, dismisses its faithful pastor and worship leaders because "we have to stay current with modern trends." Churches can be wrong-headed.
I grieve for the church which keeps pastors no more than three or four years, then manufactures crises to justify sending them packing so they can bring in another one destined to become a victim himself in due time. Churches can be cruel.
I grieve for the church which fears allowing guitars, keyboards, and drums into their worship services because it feels like they are succumbing to the world. Churches can be cowards.
I grieve for the church that thinks installing guitars and drums will solve all their problems. Churches can be caught up in tomfoolery.
I grieve for the church which replace regular business meetings with an elder-led system which causes a few people to make all the important decisions for the congregation. Churches can betray their calling.
I grieve for the church led by a preacher who refuses to do the pastoring work of a shepherd, but expects to build a great church by his brilliant preaching. The word pastor means shepherd. Committees in search of a pastor should find out if their candidates actually visit in the homes of members and prospects, the hurting and the lost. Bringing in a preacher simply because he is a great pulpiteer may be the worst decision they will ever make. Churches can be caught up in the world's way, too.
I grieve for the church which is spending more and more of its income on itself and giving less and less to the community, to missions, and to other ministries dependent on them. Churches can be greedy.
I grieve for the church whose pastor will not be open and forthcoming with the congregation, will not be transparent regarding his actions and motives, leaving people to feel he must be hiding something. In many cases, he is indeed. (See John 18:20 for Jesus' transparency.) Churches can be victimized.
I grieve even more for that church whose pastor is betraying the congregation but no one will stand up and hold him accountable. Churches can be betrayed by their membership, too.
I grieve for the church which is brutal toward its ministers but whose membership has no clue. The congregation never seems to know what its leadership is doing to the ministers. Churches can be blind, too.
Pray for the Lord's church, friend.
If you are a follower of Jesus Christ, take ownership (so to speak) in all the churches in your community which honor Him. Pray for them and encourage their people. Do not compete with them but rejoice with the victories of each one.
If you are a disciple of Jesus, by all means join a church in your community and be faithful. Be present each time it meets for worship. Encourage your ministers and leaders.  Get into a Sunday School class. Bring an offering. Volunteer.
If you are a leader of your church, ask God for wisdom in choices and programs, courage to do ask the right questions and take the right actions, and integrity in everything. Speak the truth and love everyone.
If you are not a leader of your church, stay informed. Ask the right questions. Don't be afraid to speak up.  Brag on leaders who do well.
Pray for the Lord's church, my friends.
So much depends on it.
Publication date: August 10, 2016