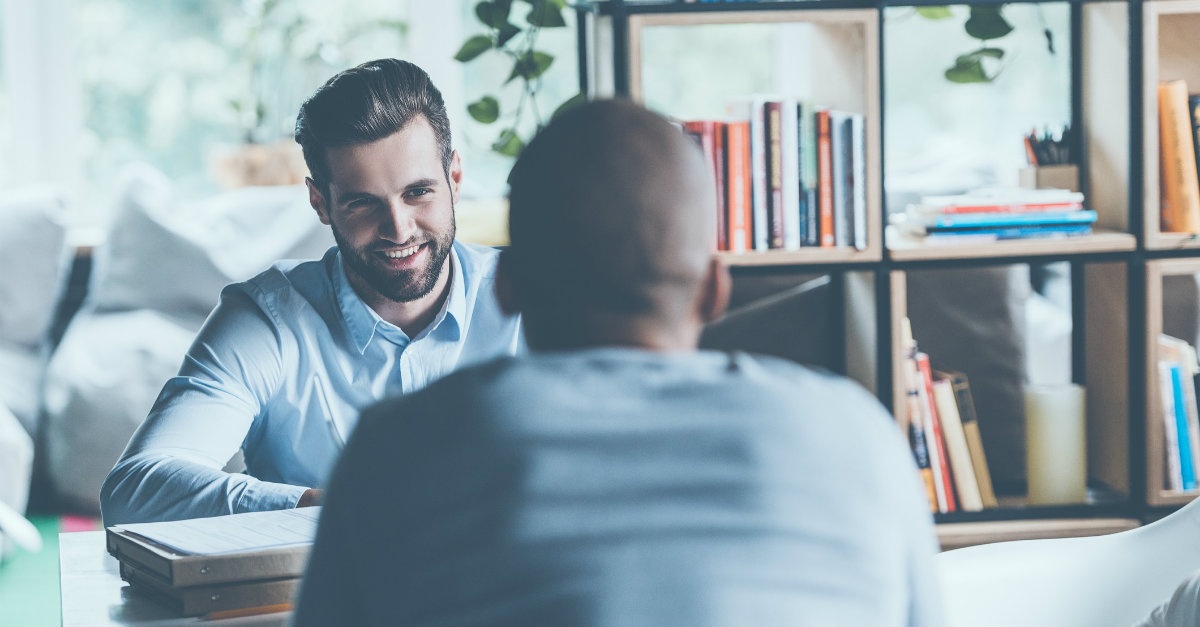 Questions designed to cull you from the herd, to stop this business in its tracks, to send the contestant home.
Pastors know about those kinds of questions. Search committees have a way of throwing such curve balls at candidates, whether to trip them up, to see how they react or perhaps just to make a point.
I asked some minister friends to share the weirdest questions they've received from Pastor Search Committees. Here, in no particular order, is our list of "get outta here" questions culled from search committees over the years…
–"Why do you have no children?"
–"If someone dies, does the funeral time depend on your class schedule at seminary?"
–"If someone gives you tickets to a Saints game, do you expect us to pay your supply preacher?"
–"You aren't gay, are you?"
–"How much does your wife weigh?"
–"Can you drive a tractor?"
–"What do you believe about election?" (The young man answered, "I believe everyone should have the right to vote.")
–"Do you believe in open communion?" (He answered, "Sure. We could go outside in the fresh air.")
–"Alabama or Auburn?" (The candidate answered, "LSU." Apparently, it was acceptable.)
–"Boxers or briefs?" (That was asked in front of the choir, evidently for laughs. Whether it got one or not is beside the point. Crude is crude, and the question betrays a great disrespect.)
–"Are you gonna do what we want you to do?" (The pastor did not say how he answered, but I could hope he said something like "Is this a joke?" or maybe "Friend, you do not want a pastor who would take orders from the membership!")
–"What do you think about women serving in ministry?" (The pastor wisely answered, "Most of our churches would have closed if it weren't for faithful women serving.")
–"Do you eat turnip greens?" (He answered, "With corn bread.")
–"Does your wife play the piano?" (I cannot tell you how many pastors have been asked that. One pastor's wife said after she replied "no," the next question was whether she sang. When she said "no" to that, the questioner said, "Well, don't you do anything?")
–"Is your wife a big woman? She sounds like a big woman." (This was a phone conversation with the chairman of the search committee.)
–"Does your wife work?"
–"Should a church be deacon-led or pastor-led?"
–"Which is more important–evangelism or discipleship?" (That's like asking which part of the plane is more necessary, the nose or the tail.)
–"Who in the Bible are you most like?" (When the candidate answered, "Jesus, of course," the questioner registered his disapproval. He had identified himself with Barnabas and felt any pastor worth his salt would do the same.)
–"How much will your wife's tithe be?"
–"What do you preach about the rapture?" (The candidate found out later the previous pastor had preached on the rapture 7 months out of the year.)
–"How long are your sermons? We don't like long sermons."
–"Can you minister to my son without taking up too much of his time?"
–"Have you ever done anything you wouldn't want anyone to find out about?" (The pastor answered, "Yes. Haven't you?" He found out later the previous pastor had been involved in a scandal.)
One pastor's wife tells me they were met at the door of the church by a psychiatrist who introduced himself and said, "The committee has requested me to do a psychological evaluation on you before they meet with you."
You can't make this stuff up.
A minister who met with a committee in the last few days shared with me some of the questions he fielded:
–"Will you continue doing things as our beloved former pastor did?" (He said, "Probably not. I'm not him.")
–"What are your plans to grow this church?" (He answered, "I don't have any. I'd have to get here and learn the church and see what the Lord has in mind.")
–"Do you visit?" "Do you preach on hell?" "Are you willing to learn?" "Do you receive constructive criticism well?" "Does your wife—?"
–And when they asked, "How will you vote in the upcoming election?" he answered, "None of your business." (smiling, no doubt)
A few quick observations about these "get outta here" questions…
–Such questions have a background. Usually, the previous pastor did something unpopular for which the committee is trying to compensate.
–Such questions tell volumes about the committee. If a member asks something out-of-left-field and no one looks concerned, you may assume he/she speaks for all. If, however, they look surprised and a little embarrassed, take that as a good sign. Most committees have one or two people who have no business being there.
–You can't plan how to answer a question you weren't expecting. Stay prayed up and trust the Lord to lead you when this happens. Oh, and do not beat yourself up if you think of a better answer later. Walk by faith; don't look back.
–How a pastor answers a bizarre question tells a lot about him. Often, he should simply say, "What do you mean?" or "I'm not sure I understand what you are asking" in order to let the questioner talk further. He should never hesitate to say, "I don't know" or "I'm not sure how I feel about that." At times, the best response to an off-the-wall question is a smile. And silence.
–For my money, the weirdest question among the questions above is the one asking how much money the pastor's wife makes. Well, that and the one asking if his wife is a large woman. Both are jaw-droppers. To the first, I would say, "I'll make a deal with you. Everyone in here tell how much your spouse makes and I'll tell you what my wife makes. How's that?" (I can promise you, they will not go for that. And, most of them will see the question for what it is, sheer foolishness.)  As to the other–whether the wife is a large woman–the best response is silence and then, "Was there anything else you wanted to ask?"
Every veteran pastor knows there are some questions which are game-enders. The committee member asks it and they wait for your answer, and all you want to do is shut this process down and leave the room. I have a suggestion for pastors who are thrown a "get outta here" question: Since you know this is the end and you are not going to survive this–nor do you want to!–I suggest you look at the committee and say, "Does the rest of the committee agree with this question?" If they do, I would answer it truthfully and plainly, "with the bark off," as they say. Tell them in plain language how you feel about the issue they have raised. Then, at the end, say, "I think we're through here." And get up–do not sit there waiting for them to make nice–gather your materials, and walk out. 
Pastors do a disservice to off-the-track committees by not speaking bluntly when a plain-language answer could be the best thing that ever happened to them.
Tough love is so hard to administer sometime. But so Christ-like and so life-saving.
Photo courtesy: Thinkstockphotos.com
Publication date: October 19, 2016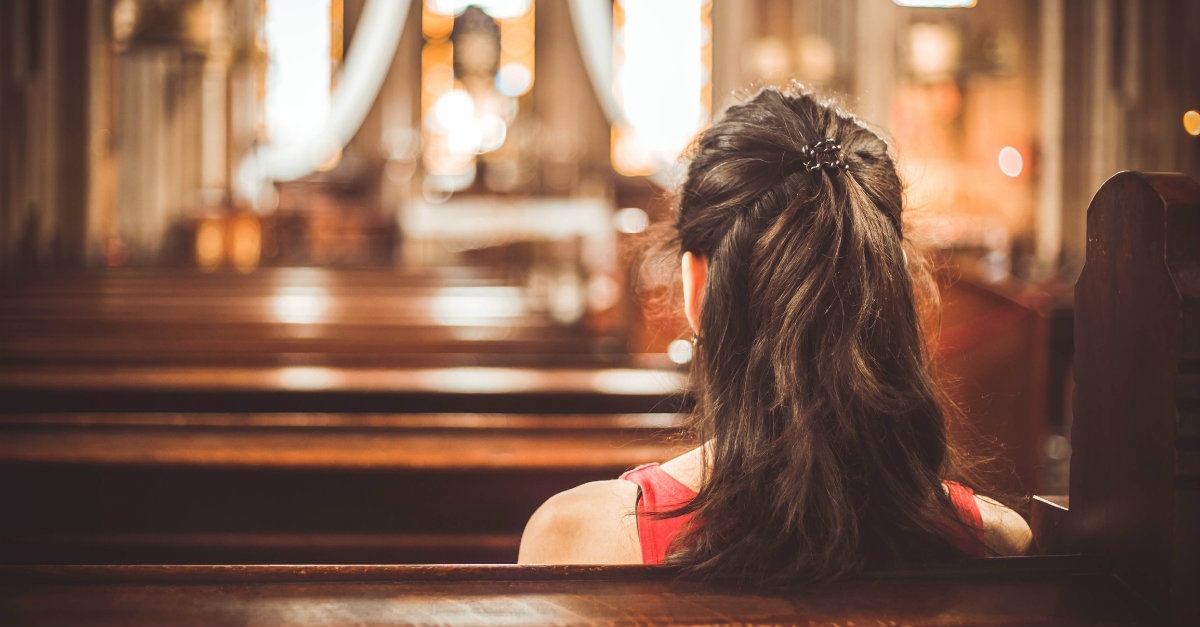 "What are these wounds? I was wounded in the house of my friends" (Zechariah 13:6).
A year or two back, I wrote an article on pastors' wives that has traveled around the earth a couple of times. "The most vulnerable person in the church" struck a nerve with a lot of good people, many of them hurting from mistreatment by the Lord's finest.
If something about that seems backward to you, then join the party.
Pastors' wives seem to be more at risk than anyone else in church. The expectations on them are the highest, the support the weakest, and the attacks arrive from the unlikeliest of sources.
Periodically, these women send me their stories. Most are happy to be serving their churches, possess a strong sense of God's call, and are grateful for the love of His people. Once in a while, however, their stories make me cringe. More than once, I have shed tears at the way church people make impossible demands and place heavy burdens upon these sent to lead the Lord's congregations.
Here are three instances of what we are doing to the wives of God's servants sent to pastor His churches... 
Good church people criticize the husband to the wife.
A young minister's wife alerted me to an aspect of their vulnerability I would not have thought of. She said people–even their good friends in the church–try to get to the preacher through her. They casually remark, "Tell your husband that…" and "I didn't want to bother him–he's always so busy–but sometime when he's rested, would you make him aware that…" Or, "I didn't want to upset Brother Tom, but he needs to know that…"
Someone is unhappy about a sermon, the bathrooms, the music last Sunday, the change in a classroom, or the color of the pastor's necktie, and they have found a round-about way to register the dissent without having to enter the lion's den personally.
I'm recalling they did the Lord this way. "The Pharisees said to His disciples, 'Why is your Teacher eating and drinking with the tax gatherers and sinners?" (Matthew 9:11). Then, when it was time to criticize the disciples, they came to the Lord. "The disciples of John came to Him saying, 'Why do we and the Pharisees fast, but Your disciples do not fast?" (Matthew 9:14).
It's the coward's way, of course.
So, the pastor's wife has just been given an assignment. The critic walks away feeling they have corrected a problem in the easiest way possible. After all, who is closer to the minister than his wife? And won't she know the best way and most opportune time to pass along this helpful information? Certainly. No harm, no foul.
What they do not know is this is not the first time this has happened. In fact, these friends in the church–well-meaning though they are–have no way of knowing how often people dump on the pastor's wife with criticism intended for the minister. They do not know how much this hurts.
They do not mean to overburden her. They think of themselves as good friends. They would be shocked to learn they are the problem. They do not know that when their visit ends, the young wife goes into her bedroom and cries.
The young pastor's wife who called this to my attention added, "For the first time, I am understanding why some pastors' wives choose not to get close to people in the church."
Good church people compliment the pastor-husband to the wife.
The wife who mentioned this said, "You would not think of this as a problem. But there's a reason it is."
Her husband had just come out of a meeting with a ruling council (let's call it what it is) in which he was told, among other things, that he could not preach, he did not have what it takes to pastor a church, and he should be making other plans. Only pastors and their families know how devastating such moments can be.
Within hours, a church member was telling the pastor's wife how wonderful her husband was, how much she appreciated his preaching, and that her family thought the world of him. The wife thanked her and said, "Would you please say that to him? He needs to hear this from you?"
She never did.
Her failure to tell the pastor of her appreciation left him without the comfort and encouragement such words could have had.
I suppose second-hand compliments are better than none, but just barely.
Good church people sometimes grow critical when their manipulation doesn't work.
This will come as news to some, but in almost all congregations some members will befriend the pastor and his family in order to get something, to prove something, or to get them to do something.
One pastor's wife said, "When a small group of church friends found we would not let ourselves be manipulated by them, they bailed out." She added, "They judged us on a false rumor, never came to us with their questions, arrived at their own wrong conclusions, and then acted on them. The result was dissension across the congregation and the loss of several of our best families from the church."
It appears that some of these "friends" lie in wait for the pastor and/or his family to do something of which they disapprove so they can use it against them.
And the kicker–in all of the above instances–is that the culprits had presented themselves as the minister's most devoted friends in the congregation.
Paul told the pastors of Ephesus to be on the alert for two groups of trouble-makers: Those who attack from the outside and those who infiltrate the body and stir up trouble from the inside. (See Acts 20:29-30)
No one is suggesting the pastor's family deserve special treatment, although the harsh and unloving among us will conclude that. They will say, "They should have known this when they entered the ministry." Or, "That's the price of leadership." And some will even say, "Why are they griping? Jesus never complained."
The minister's family is not Jesus, although they love Him and believe in Him and try their best to live as He did and as He wishes. But the critics are missing one huge thing: The cut that hurts the deepest is the one coming from within the congregation, not from the world.
We do, of course, have a debt to the pastor and his family. It's the same debt we owe to all of the Lord's children. "Owe no one anything but to love one another" (Romans 13:8).
The wife and children of the pastor were not hired by the congregation. They receive no paycheck and owe nothing to the ruling body of the church. 
But they sure could use some understanding and encouragement.
Let it come from you and from me, Christian. The rewards will be enormous and in many cases, the results will be seen immediately.
God bless you, wife of our pastor. May He sustain you with His strength and shield you from the darts and arrows of the accusers.
We leave you with this word from The Word: "Not that we are adequate (sufficient) to think anything of ourselves, but our adequacy (sufficiency) is of God" (2 Corinthians 3:5).
Publication date: October 12, 2016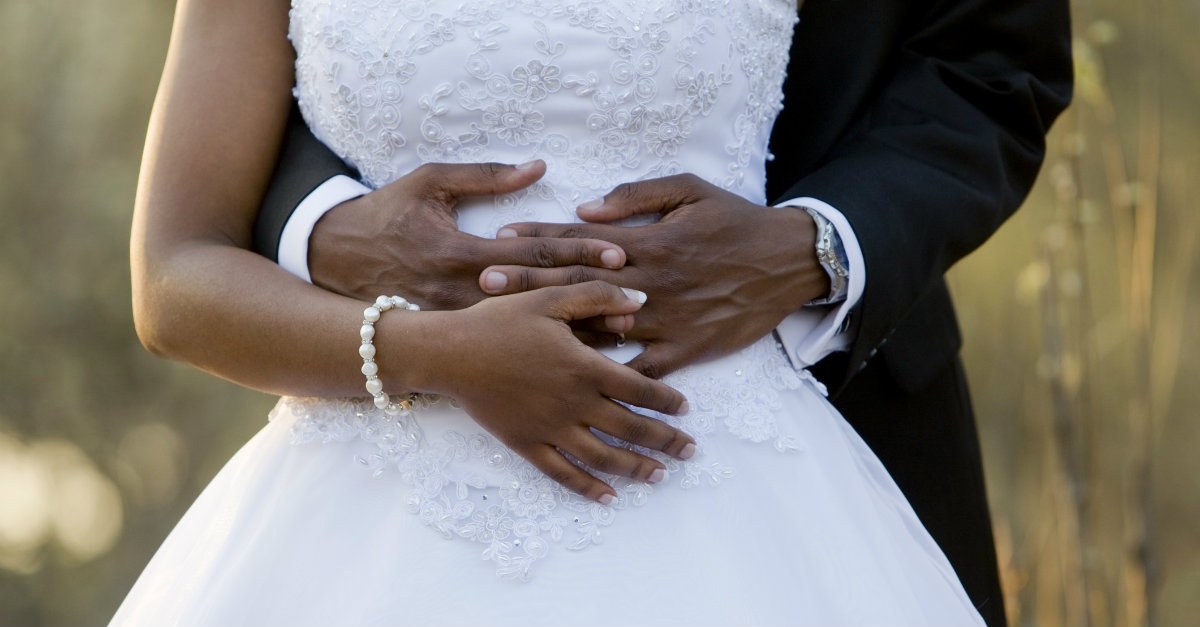 "Now, everyone who has been married in a church has made a public, solemn promise to stick to his (or her) partner til death… As Chesterton pointed out, those who are in love have a natural inclination to bind themselves by promises… And of course, the promise, made when I am in love and because I am in love, to be true to the beloved as long as I live, commits me to being true even if I cease to be in love."  –C. S. Lewis, "Christian Marriage" in his book Mere Christianity.
In the wedding vow, we promise to be true to our beloved "so long as we both shall live."
But what we do not promise and probably could not keep even if we did is to always be "in love" with the other.
Say what? How's that?
C. S. Lewis says, "A promise must be about things that I can do, about actions; no one can promise to go on feeling in a certain way. He might as well promise never to have a headache or always to feel hungry."
But shouldn't we always be in love? Isn't that the goal?
And what does that mean? How do we define that blissful state?
And how do we nurture the feelings of romantic love so that our honeymoon never ends?
These are questions worthy of hours of discussion between us and our beloved.
Lewis asks, facetiously, "What is the use of keeping two people together if they are no longer in love?" That question lies in back of our culture's addiction to divorces and devotion to relationships-that-look-like-marriage-but-without-the-formalities. If we are no longer "in love," the thinking goes, then we can put the relationship out of its misery.
Millions of people "put the relationship out of its misery" every year. And then, far too many find the misery continues, even after the relationship was aborted.
The ways of a husband and wife are mysterious, I give you that.
Lewis says "being in love is a good thing, but it's not the best thing." He says "it is a good feeling, but it's still just a feeling." And no feeling can ever be the equivalent of a higher reality.
Feelings come and go. Knowledge may last, achievements may endure, and principles may be eternal. But emotions are temporary and short-lived.
Feelings are good, no one questions that. People spend zillions of dollars every year to give themselves good feelings.
You just can't depend on them. That's the problem. There has to be something better, something greater, something more dependable.
The storybook ending goes "And they lived happily ever after!" Now, if this implies the couple continued in that blissful, exalted state of their first feelings of love over the next half-century, then to expect that is to believe something that never was, never could be, and in truth, is not desirable. Relationships grow; people change. And no one can live in that highly charged, emotionally excited fever pitch for years on end. The system would quickly burn out. So, the human heart (and soul and mind and body) does a good thing: it gears itself down for the long haul.  It goes for endurance, for a marathon, and not for a quick sprint.
Two Vows I Can Keep
In the marriage ceremony, I will make two promises to my bride: to always be true to her and to do loving things for her every day of my life.
–To be true to my bride means many things, among them these: I will honor her at all times, I will not betray her, I will not violate my vows of fidelity, I will not flirt with other women, and I will not become romantically involved with another.
–To do loving things to my wife means regardless of my feelings at any given time, I will do good deeds to her, I will bless her, I will pray for her, and I will give to her. These actions are prescribed in Luke 6:27. as the four most basic acts of love we do to anyone and everyone, even to our enemies. To my wife, certainly I will do these things and a thousand more.
Rescuing Our Lives from Bondage to Our Emotions
People go from marriage to marriage, from relationships to relationships, in search of that "sleepless in seattle" matchup which, because it was made in heaven, is therefore, they think, guaranteed to be everything they could ever ask for or desire in a marriage. Then, when the bloom wears off and the dailiness of life settles in, they're convinced this must not have been the match they wanted and they're off. They tell Jerry Springer, "He doesn't meet my need" or "She's changed; she used to be so loving." (Groan.)
The passage in Luke 6:27 tells us to "do love." That is, love is something we do. The feeling of love is wonderful, of course, but love is far more than an emotion.
If love were merely an emotion, the Lord is unreasonable in commanding it, since no one can turn his emotions on or off at will. We cannot make ourselves feel anger, fear, or love.
But love is far more than a feeling, but is an intense devotion to and caring for the other.
So, in the marriage ceremony, I can promise to always love her and be faithful to her by doing loving things for her.
What I cannot promise is never to have a headache or to always be hungry.
Publication date: October 5, 2016