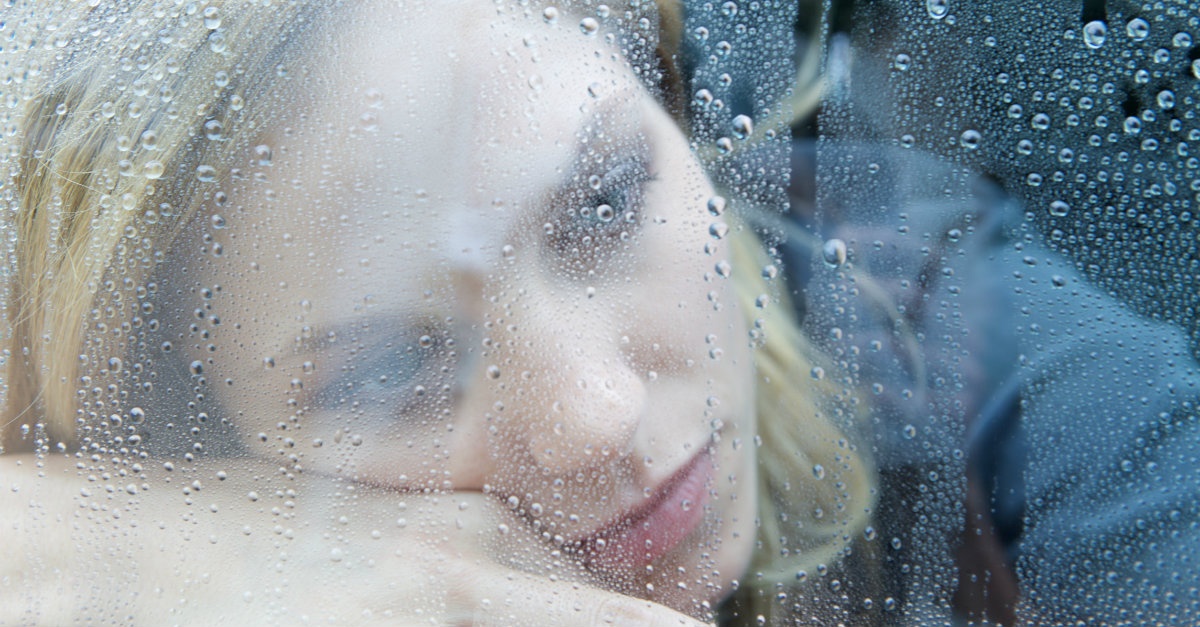 A friend asked, "Have you noticed that so many Christians seem to be discontented with their lot? That they envy the rest of the world, and maybe even resent a little having to live like Jesus?"
If this is true–and I know enough of my own heart to suspect it is–it's not a new phenomenon. The condition has been with us from early on.
The malady was voiced perfectly by the Psalmist:
"I was envious of the boastful, when I saw the prosperity of the wicked" (Psalm 73:3).
You and I suspect the Psalmist may have been a bit too selective of the ungodly whom he chose to envy. But that's how we do it, after all.
Envy is selective.
All around the Psalmist were wicked people living wretched lives, filling the jails, fighting and killing, fornicating and drinking themselves into early graves. Those people also are "the boastful" and "the wicked." But he focuses on none of those. The ones he admires and even envies are the "up and out," not the "down and out." Look how he describes them…
–They are not in trouble like other people. (
73:5
)
–They have an abundance of this world's goods. (
73:7
)
–They speak against God and show no respect for sacred things, and seem to get by with it. (
73:8-9
)
–They are always at ease; they increase in riches. (
73:12
)
In short, those he envies have "got it made." (My opinion is he has just described a lot of people who keep filling the society pages of my newspaper!)
After casting the envious eye toward his wealthy and ungodly neighbors, the Psalmist begins to wonder if he has wasted his own time serving God. "Surely I have cleansed my heart in vain." "All day long I have been plagued and chastened every morning," he says, implying that it was all for nothing.
Let's admit something up front: It can be tough serving God.
Sacrificing to get His message to the ends of the earth. Paying a tenth and more of our income. Giving up our Sundays (and many weeknights and frequently entire weeks!) for spiritual activities when we could be enjoying the lakes and rivers with our families. Being asked to pray relentlessly, to study God's word daily, and to do unnatural things like loving enemies, turning the cheek, and rejoicing in persecution–this is uphill living.
Downhill is more fun. At least, we think so.
Our children's softball league plays games on Sundays, and frequently this involves travel. Yet, we have to go to church. Where's the justice in this? Can't I serve the Lord by seeing to my family's needs?
Such selective envy of unbelievers breeds this kind of roaming discontent.
Roaming discontent is major trouble looking for a place to light.
It sounds harmless enough. Discontent. It's not a deadly sin or anything. It's never made the top ten list of dreaded sins.
But don't let that fool you.
Discontent is the root of ten thousand sins involving God's people.
Discontented with his lot in life, a minister embezzled funds from the church to buy a larger house. The discontented church secretary had an affair with a handsome member and caused a scandal throughout the town. A
family
simply dropped out of church altogether in favor of sports and travel. Meanwhile, large numbers of teenagers marked time until they were old enough to stop going to church.
David was discontent. "In the spring of the year when kings go out to battle…David remained at Jerusalem." One evening, he couldn't sleep and was walking on the roof of his house. That's how he spotted a woman taking a bath. And got into big trouble.
Beware of getting bored in the service of the Lord, friend.
Okay, now, let's return to the case of the discontented psalmist.
When we left him, he was struggling with envy of the wicked and more than a little displeased with God. He'd gotten to the point of considering spreading his battitude (i.e., bad attitude; smiley face goes here).
Then, he did something really smart.
"I went into the sanctuary of God. Then, I understood their end."
(Psalm 73:17).
He took his discontent and displeasure (angst?) to the Lord.
And God showed him something.
God gave him a vision of hell, thus ending his sojourn into envy.
The Psalmist says, "Then, I understood their end. Surely, You set them in slippery places; You cast them down to destruction... They are utterly consumed with terrors." (
73:17-19
).
When they died–peacefully, prosperously, with great fanfare and in celebration of their lives no doubt–their troubles had just begun.
We must not miss that. At the moment of their death, their troubles had just begun.
Few things will jerk God's people out of our lethargy and envy quicker than a vision of hellfire, the fate of all who denounce God and reject Him.
Do not be envying those who scoff at God and live for this world. They have bought into the greatest scam of the universe–that to live for the moment while ignoring one's eternal soul is smart–and for us to admire them and want to imitate them would be the height of foolishness.
Other ways God brings us out of our funk…
–By His presence. "I was so foolish and ignorant… Nevertheless, I am continually with You; You hold me by my right hand. You will guide me with Your counsel, and afterward receive me to glory" (
Psalm 73:22-24
).
–By a glimpse of heaven. "Whom have I in heaven but Thee? And there is none upon earth that I desire besides You" (
73:25
).
–By a strong testimony of
faith
in Him. "My flesh and my heart fail; but God is the strength of my heart and my portion forever…. It is good for one to draw near to God. I have put my trust in the Lord God, that I may declare all Your works." (
73:26-28
).
–And therefore, by His Word. This 73rd Psalm is as good as it gets in dealing with a modern malady afflicting too many of the Lord's children.
Those who live in the Word of God rarely deal with this kind of blue funk which we are labeling "discontent" resulting from envy of the more successful of the devil's bunch.
"If you abide in me and my words abide in you," our Lord said, a lot of things happen, among them: answered prayer (
John 15:7
), much fruit (
15:8
), and "you will abide in my love" (
15:9
).
Stay close, Christian. Those three words say it all.
Publication date: November 24, 2015
"…rightly dividing the Word of truth" (2 Timothy 2:15).
The other day I posted this on Facebook…
Ever wonder how pastors deal with Sunday morning anxiety? They're about to enter the pulpit and lead a congregation to worship the living God, then open His book and declare its life-changing message. What a responsibility! How do they cope with so great a burden? I'll tell you how. They breathe deeply, commit it all to the Lord, and keep telling themselves, 'Relax, hotshot. This is not about you.' — Most have to say it about 150 times before the message gets through. For some, 600 repeititons are required. And alas, some never get the message and approach this most solemn of responsibilities thinking it's all about them.
That generated some response. And one in particular that resonated with me.
Longtime friend Frank Hansen, whom I wed to his wife Sheryl half a lifetime ago, expressed concern for those who cope with "the burden and fear of handling the word of God."
Frank gets it. It is precisely that: handling the Word of God is both a burden and a fear.
Standing before groups large and small or even individuals and opening God's Word is a privilege, an opportunity, a responsibility, and a lot of other things. But it's also a burden and a fear.
We must never take this lightly. Lives hang in the balance.
The burden of the Lord.
Old Testament prophets sometimes began their assignment by announcing "The burden of the Lord" (e.g., Nahum 1:1). Any pastor who claims not to feel the burden from time to time has been playing at the business of preaching. Well, either that, or delivering someone else's sermons.
Lives hang in the balance. People who hear the Word and believe may live forever. Those who reject Christ will have eternity to regret their decision. And the determining factor sometimes can be the way one declared the "whole counsel of God."
No wonder some preachers think this is about them, since so much is at risk here. If I do it well, God uses it to change lives forever. And if I do it poorly or get in the way, those who reject my ineffective message will more than likely reject my Savior too.
The burden is enormous.
Hebrews 13:17 reminds the church that ministers will someday stand before the Lord and give account for their souls. "Let them do this with joy and not with grief," the inspired writer says, "for that would not be profitable to you."
Yikes. I'm going to account to the Lord for the people hearing me today? How awesome–and frightening is that!
The fear of the Lord.
"It is a fearful thing to fall into the hands of the living God" (Hebrews 10:31). While I expect this warning applies to the sinful and rebellious, anyone with an inkling of an awareness of the greatness of our God knows the feeling. The sense of dread is almost palpable sometimes.
I'm going to stand before the Lord and give account. Oh my.
What if I get this wrong? What if people stumble over my poor delivery and fail to see it's all about Jesus Christ? What if someone misses Heaven because of me?
It's easy to see why preachers sometimes feel it is indeed about themselves. Their preparation and
prayer
, their delivery and their connection with the congregation, these and a hundred other considerations occupy so much of their mind and fuel their concerns.
No wonder God has to call people into His service. No one would volunteer for such an assignment, knowing the weightiness of the responsibility and the certainty of the accountability .
I keep thinking of the line from the Chronicles of Narnia. Here's the way Mark Buchanan tells the story in his book "Your God is Too Safe."
In C. S. Lewis' most famous Narnia chronicle, 'The Lion, The Witch, and the Wardrobe,' the children–Peter, Susan, Lucy, and Edmund–enter Narnia through a wardrobe in their uncle's home. Edmund has already given allegiance to the witch and snakes off to join ranks with her. The other three children go to the home of the Beavers, a wary but hospitable pair. Mr. and Mrs. Beaver tell the children that they will take them to see the King, Aslan.
'Is–is he a man?' asked Lucy.
'Aslan a man!' said Mr. Beaver sternly. 'Certainly not. I tell you he is the King of the wood and the son of the great Emperor-Beyond-the-Sea. Don't you know who is the King of Beasts? Aslan is a lion–the Lion, the great Lion.'
'Ooh,' said Susan. 'I thought he was a man. Is he–quite safe? I shall feel rather nervous about meeting a lion.'
'That you will, dearie, and make no mistake, 'said Mrs. Beaver. 'If there's anyone who can appear before Aslan without their knees knocking, they're either braver than most or else just silly.'
'Then he isn't safe?' said Lucy.
'Safe?' said Mr. Beaver, 'don't you hear what Mrs. Beaver tells you? Who said anything about safe? 'Course he isn't safe. But he's good. He's the king, I tell you.'
Let us approach this most sacred of duties with a full recognition that lives hang in the balance, that God is at work here, that we are dealing with what has been called "the fine china of human lives," and that we shall give account for every idle word (as well as all the other ones!).
Humanly speaking, this is not doable.
Only in the power and strength of the Lord can any of us hope to preach the Word with integrity and authority.
Publication date: November 18, 2015
"Your Father knows what things you have need of before you ask Him." –Matthew 6:8.
We would all like to lose weight without dieting. We'd like to get healthy and have our muscles toned up while we sleep. We'd like to get a college degree without going to class or studying.
Those are not about to happen.
Spiritual disciplines require great effort from us also. Whether we are fasting and enduring great tribulation for Jesus' sake, or doing something as simple as studying our Sunday School lesson and offering grace before meals, conscious effort is required, and that means a strong focus on the Savior.
Prayer
is hard work, we are told.
I respond that that is a half-truth. Overcoming our human tendency to "do it by myself" (like a petulant four-year-old) and our sinful insistence on hanging onto a sinful but enjoyable habit, those take work. Making myself turn off the television or lay aside an enjoyable book to open God's word and read and meditate and pray, this requires discipline.
But is prayer itself–talking with the Heavenly Father–work? Is it hard to tell the Creator of the universe and the Father of the Lord Jesus Christ who loved us and gave Himself for us our needs and to praise Him for His wondrous works?
Prayer should be as natural as breathing. And so you'll know, I am here and now taking the position that praying to our wonderful Lord should be that simple and natural and effortless.
After all, one can pray without ever having to enroll in classes and without achieving superior status as a Christian. Even a child can pull this off.
Here's the reason I'm saying prayer is easy and simple and should be effortless…
1) First, Romans 8:26 nails it: "We don't pray very well." ("We do not know how to pray as we should."
And that's okay.
Don't miss that. It's perfectly fine for us to not be able to pray as we should. After all, we don't do anything else as well as we should. We do not worship the way we will around the throne in Heaven some day (to see how that will happen, read and enjoy Revelation 5). We do not know the Word or teach it as well as we should. Not only do we "see through a glass darkly" (I Corinthians 13:12), but everything else we do for Christ's sake is in the same "dim" (partial, flawed) category.
That's the whole point of "we walk by
faith
and not by sight" (2 Corinthians 5:7).
2) Next, we're told in Romans 8:26 that the Holy Spirit intercedes for us, and in Romans 8:34 that the Lord Jesus intercedes for us.
Here we have two members of the Trinity interceding with the Third.
Imagine that. (I cannot.)
Oswald Chambers said, "Jesus Christ carries on intercession for us in heaven; the Holy Ghost carries on intercession in us on earth; and we the saints have to carry on intercession for all men."
Perhaps that's the way to understand this dual-intercessory function of the Godhead. I'm not certain.
3) Then, Matthew 6:8 says our Father knows what we need before we ask.
Nothing we say to Him in prayer will be a surprise. No request we offer will be news to Him.
He is way ahead of us when we stop and turn aside to pray.
4) "Your Heavenly Father will give good gifts to those who ask" (Matthew 7:11).
Asking is the condition. We're told "you have not because you ask not" (James 4:2). But this means asking in faith.
If the Lord makes Himself available and all He asks is that I ask Him for whatever I need, then my failure to ask surely comes back to a failure to believe.
Prayer is need-driven and faith-powered. My needs drive me to my knees, but faith (belief in the Lord Jesus Christ) connects me with the Throne and makes this work.l
5) "Ask and it shall be given you; seek and you shall find; knock and it shall be opened unto you" (Matthew 7:7).
Look at that. He's literally begging us to ask.
Come on and ask! Please.
Begging us to ask.
So, why aren't we asking? Why are we not praying?
–What is wrong with us?
–We have thought prayer was all about us! That we don't say the right words, have sufficient faith, know the right posture, stay on our knees long enough. And it turns out, it's not about us at all.
–To those who think their prayers are not answered because their faith was insufficient, Jesus said, "If you had faith as a mustard seed, you could do miracles." (Luke 17:6).
So, just do it. Just pray.
There's almost no way to get it wrong when we pray, if we will.
As seminary President Dr. Chuck Kelley puts it, "Nothing never happens when we pray."
Brethren, let us pray.
Publication date: November 11, 2015