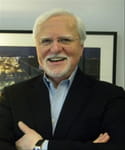 "Therefore I remind you to stir up the gift that is in you…." (II Timothy 1:6) "Of these things put them in remembrance…." (II Timothy 2:14).
Today, I spent the morning hours in a school in North Carolina giving my little presentation we call "Lessons in self-esteem from drawing 100,000 people." I sketch a lot of students, then segue into the talk which, among other things, urges the kids to stop comparing themselves with others, accept themselves as the persons God made them to be, and to smile. Then it happened again.
Only five minutes after the talk, we invited the students to crowd around and I would sketch as many as possible in the remaining time. "Look at me and smile," I said to the first teenager. "I don't smile," he said. I stopped, looked at him sternly and said, "You didn't hear a thing I said, did you?"
In truth, he had heard, but the lesson had not penetrated.
I said to the young teacher, "My telling the students these things once is not enough for them to get through. The only way to change their behavior is for you to say it over and over again. Eventually the lesson will 'take' with some of them."
Some lessons have to be repeated ad infinitum.
"Let me remind you…." is a phrase that shows up a lot in the epistles of the Apostle Paul.
The most important spiritual truths need to be emphasized again and again if the hearers are to truly learn them and benefit from them.
Here are seven biblical truths we pastors need to keep telling our people in the hope that eventually most will "get it." (The list is not meant to be exhaustive. You'll think of other essential truths that need hammering home again and again.)
1) Jesus Christ is the Savior of the world and the only Savior.
That is the theme of so much Scripture anyway, isn't it? How could we not keep the focus on the Lord Jesus–His identity, His life and ministry, His teachings, His headship over the church, and His place in our lives–if we are being true to the Word?
Pastor, keep telling them–over and over again; the theme never wears out–"Why we make so much of Jesus." Just last evening, a man here in North Carolina (where I'm in revival) told of the state legislature voting to make a certain Baptist preacher their chaplain, then firing him when he refused to take "In Jesus' name" out of his prayers. And they call this perversion "inclusiveness." Go figure. (Note: Many a New Testament prayer did not use the actual words "in Jesus' name" and we should not feel ours must always, either. However, tell me that I must leave Jesus out of the prayer and I'm gone.)
Jesus Christ is Lord, for now and for eternity, and no one else is.
Always stay focused on the Lord Jesus with your people.
2) The Church is an essential part of the Lord's plan, for now and forever.
And we are most definitely not referring just to your local congregation. As important as that is–this will come as a surprise to a lot of lonely myopic pastors–the Kingdom of God is more than your church.
When Jesus saved you, He knew something you were about to find out: "You cannot live this new life in isolation. You need the family of God." They hold onto you, you hold onto them. They instruct and nurture you; you turn around and do the same. This symbiosis has been God's plan from early on.
"I will build my church," the Lord said in Matthew 16:18. It's His and He builds it. The Christ-follower who claims to be able to live for Christ better without the church is insulting His Lord. The church-leader who would run the Lord's church "for Him" is asking for big trouble fast.
3) Salvation is all about the cross.
Salvation is not by works of righteousness but humility, repentance, and faith in Jesus Christ and what He did on Calvary.
The threat to turn salvation into a matter of works will never go away. It's grounded in man's way of thinking, his human (and thus self-centered) reasoning. To my knowledge, most of the religions of the world teach variations of "do this and you're saved" or "do not do this and you are saved." Only one to my knowledge proclaims that everything necessary has already been done and our task is to repent and receive it ("Him").
When people tell me they believe their good works will get them to Heaven, I ask, "Then, what was the point of the cross? If all God had to do was tell us 'Y'all be good now, hear?' then He sure went to a lot of trouble for nothing by sending Jesus into this world to die on a cross for our sins." (They have no answer since they have never given these things the first thought. If you need further evidence of man's sinful heart, there it is.)
Celebrate the grace of God, preacher, with your people. Keep them at the cross.
4) We are not saved by good works, but saved "unto" God works. (Ephesians 2:10)
Good works have a definite place in the plan of God for His people. But they are the results–the fruits, the evidence–of our salvation, not the means. One wishing to become a member of the military does not do so by wearing a uniform and saluting officers. But once he is officially inducted, he wears the uniform, obeys commands, and salutes officers.
What good works does the Lord want to see in our lives? Scripture answers that again and again in places like Micah 6:8 Jeremiah 22:16 and of course, Matthew 25:35-36 I enjoy telling Harold Bales' story of the time his church in uptown Charlotte NC was bringing in the homeless from the park across the street and feeding them breakfast before the morning worship service. A woman who had belonged to that church for generations and resented the presence of the unwashed in their services, approached Pastor Harold one Sunday and said, "Pastor, why do we have to have those people in our church?" He said, "Because I don't want to see anyone go to hell." She said, "Well, I don't want them to go to hell either." He said, "I'm not talking about them. I'm talking about you."
5) If you have faith, you will pray.
In fact, nothing tells the story about your faith like your prayer life. Nothing.
Consider that you are praying to a Lord you have never seen and cannot prove. You say things to Him you would say to no one else and believe that He hears. Furthermore–and this is the clincher–90 percent of the requests you make, you'll never know whether He answered them or not since He may choose to do so in subtle ways or another time. But there you go, praying to Him day after day, as though He were occupying the chair next to you and everything you do today is dependent on His presence and guidance.
It is.
Pastors keep prayer before their people by encouraging them to pray at the altar during the services, and by having a prayer room at the church, and by encouraging prayer for specific people, needs, events, and concerns.
6) A church exists by evangelism and missions as a fire exists by burning.
Sharing our faith is not an option, not for the gifted only (although admittedly some are more fluent and effective than others in this), and not to be done sporadically. "As you go, make disciples" was the command of our Lord in Matthew 28:18ff.
I stood in the foyer of a church of another denomination one day, reading their poster on evangelism. (You do not need my help in identifying the denomination by what follows.) The poster said something like, "Spread the word. Tell people about John Wesley." I thought, "Wesley? Tell them about Wesley? That's not evangelism! That's the sort of in-house instruction one might wish to do with those who have been converted to United Methodism. But it's no way to reach the unchurch, uncommitted, or uninterested.
Churches must be creative in finding ways to mobilize their members in spreading the faith, must be aggressive in supporting those who are getting it right and doing it well, and must be alert to the distractions which would push evangelism down the list of priorities in the church's ministries.
7) The Bible is the inspired word of God and the spiritual nutrition of believers.
If you thought other church programs would crowd evangelism off the agenda, know that life has a way of pushing God's Word out of the mind of believers. The process seems to be the same for everyone, and works like this….
You go a few days without reading your Bible and soon, you find yourself resisting the inner urge to get back to it. The more you cave in to that laziness that resents picking up the Word and opening it, the more you will find yourself saying (or thinking, or both): "I've read the Bible. I know it already. There's nothing new there. It's boring."
Those are all lies out of hell. You do not know the Bible. You have not read it. (You may have read "at" it, but there is a world of content there which you have not yet mined.) It is not boring. You are boring, not the Word.
Job said, "I have esteemed the words of thy mouth more than my necessary food." Jesus said, "Man shall not live by bread alone but by every word that proceeds out of the mouth of God." David said the godly man's "delight is in the Word of God and in that Word (law) doth he meditate day and night."
Keep telling them, pastor. Keep preaching its insights and delighting in its treasures, and eventually they will get it.
Repetition is a great teacher. In fact, it may be the best teacher on the planet.
"In the beginning, God…." (Genesis 1:1)
Nowhere does the Bible try to prove the existence of God. He is. Period.
Deal with it, earthlings.
Humanistic evangelists and atheistic peddlers are sure that we mindless theists have never considered the superior evidence for the positions they hold. Surely, if we did, they think, we would renounce the church and join them.
Once again, believers are lumped together by those who "just don't get it" as the terminally naive, the hopelessly hopeful, the unthinking uneducated and the irrationally illiterate.
Most of the solid believers I know have considered atheism at one time or other. I did, while in college. This is not to say I joined the humanist society of Birmingham or majored in skepticism at Birmingham-Southern. But I read some of the stuff, talked to a few of the people, thought about the ramifications of it all, and made my choice to take my stand with believers.
I've never regretted it.
Here's why.
1) As a rule, atheists tend to be a pretty miserable lot, while the best Christians I know are also the most put-together, positive, and effective people in the room.
I heard someone say once, "The devil has no godly old people." Indeed. We could add that the Lord also seems to have all the best-mannered, generous-hearted, goal-oriented achievers. If you look at the product of atheism and Christianity, there is no contest.
2) Since faith is required for either position, choosing to believe this amazing universe came together by chance and will go out the same way requires far more faith than this Alabama farm boy can muster. As has been said in the book by this title, "I don't have faith enough to be an atheist."
3) While it's true a large portion of Christians have probably not investigated various apologetic aspects–evidence for the resurrection, the historicity of Jesus, the integrity of Scriptures– a great many have. I sat in the room with Dr. Carl F. H. Henry in the summer of 1978 as he said to some of us, "Christianity is the only world religion that has come through the scientific revolution and emerged intact." Some of the others are fighting tooth and claw to keep modern technology from taking a look at their authoritative writings.
4) I do like the old line of reasoning that goes: "If the atheist is true and after death, we all disappear into nothingness, then as a Christian I have lost nothing. But if Jesus Christ is true and after death life just begins to get interesting, then the atheist is in a lot of trouble." What about that can they not see?
5) If we know people by their fruits, then philosophies should identify themselves the same way. So, does anyone know any charitable ministry ever started by the atheists? Show me one and I can show you a hundred hospitals and colleges, children's homes and crisis centers begun by Christ-followers.
6) There are the miracles, such as the existence of Holy Scriptures (the uniformity of them, the prophecies, the clarity, and a thousand other aspects), the existence of the Man of Galilee (His birth, life, death, and resurrection; His teachings and promises, etc), the existence of the Church (so flawed, without its divine nature, surely it would have vanished long ago), and the existence of honest inquiry among believers (a sure sign, if you ask me, that God's people are into Truth and nothing else).
7) My testimony–and yours–on the power of Jesus Christ who changed our lives. And, as C. S. Lewis pointed out, if a skeptic scoffs that my life is so far inferior to what a true Christian should look like, I do not argue with that, but reply that my life is still so far beyond what it would have been without Christ.
The fact is we need God.
We need Him for the simple reason that, as the prophet said, "it is not in man who walks to direct his own steps."
I need God to make me more than I would ever be otherwise. I need growth.
I need God to save me from my natural self-centeredness. I need love..
I need God to take care of friends and loved ones with real needs who are outside my ability to help. I need prayer.
I need God to guide me in decisions since I do not know what tomorrow holds and thus what to do with today's opportunities. I need wisdom.
All by myself, I make a pretty small (and miserable) package.
Thank God, I am not alone here on this small planet. The living God has singled this one out and has dwelled among us and made it possible for us to live on a higher plane here and with Him in Heaven forever.
I need God to get me to Heaven.
And because I need God, He sent Jesus.
I could not be an atheist on my worst day. God has done far too much for me to be so ungrateful.
"I will sing a new song to Thee, O God…." (Psalm 144:9)
The message from a friend raised a question I'd not thought of: "Can you tell me how to freshen up my prayer time? My prayers all sound the same after a while. I get tired of my own words, so I know the Lord must."
How, he wanted to know, does one freshen up his prayers?
Herewith my thoughts on that subject. (I speak as an expert on absolutely nothing, but simply as one believer encouraging another.)
1. Freshness is overrated.
When my grandchild enters the room, I'm not listening for something new from her. She crawls into my lap, hugs my neck, and speaks the same words I have heard again and again, but which never grow old or stale: "I love you, grandpa."
I love you, too, honey.
(A personal word to my grandchildren who read this. I know, I know–you're growing up and not given to "crawling into grandpa's lap" the way you once did. The oldest of you is Leah, 23, and the youngest is JoAnne, 15. In between are Jessica, 22, Abby and Erin, 16, and Darilyn, 15. But you will understand what I'm saying here. I so adore these 6 granddaughters and just as much our 2 grandsons, Grant 18 and Jack 11.)
2. Freshness may be more for us than for the Lord.
Since He sees on the heart and knows the mind before a thought is formed, it's not as if our Heavenly Father "needs" a new or better expression of our devotion. This is why, so long as our hearts are in it, prayers and scriptures we have memorized may still be effective in drawing us closer to the Heavenly Father. What the Lord seems not to care for are mindless recitations of memorized prayers.
I frequently begin my prayer period with scriptures I memorized decades ago but which continue to inspire me. "My soul doth magnify the Lord; my spirit rejoices in God my Savior" (Luke 1:46-47). "I will call upon the Lord who is greatly to be praised; So shall I be saved from my enemies. The Lord liveth; and blessed be the Rock, and let the God of my salvation be exalted" (Psalm 18:3,46).
I recite the Lord's prayer, sometimes more than once if I sense my mind is wandering or not getting into the meaning of those words.
3. Nothing teaches us how to pray and to pray freshly like the Holy Scriptures.
a) We see how others prayed and are instructed by the pattern of their praise and intercessions.
I love the prayer of Elijah at Carmel: "Lord, let these people know there is a God in Israel and (while you're at it) that I am your servant!" (I Kings 18:36). As a pastor, I have prayed that repeatedly when it seemed that a few people were trying to undermine my leadership or countermand my messages. And, I'm happy to say, the Lord always answered.
b) We read a passage and are inspired to "pray those same words." Praying Scripture–that is, asking the Lord to do in us what He said in that text–is always a great way to lift our intercessions out of the doldrums.
Praying the Beatitudes, we would ask that the Lord would help us to be poor in spirit that we might receive the kingdom of Heaven, that we might mourn over the sinful condition of our world in order to receive His comfort, that we might be gentle and thus inherit the earth.
Jesus taught the pathway to greatness is through serving people (Matthew 19:26-28). So, either privately in my closet or publicly in a worship service, it would be worthwhile to pray for this–for the desire to serve (not just occasionally but as a way of life), for the willingness to lay ambition and self-centeredness on His altar daily, for the love that makes servanthood authentic, and for my focus to remain on Jesus Christ and nothing else.
c) My favorite approach is to find a verse of Scripture that "has my name on it" (that is, it seems to jump off the page, demand my attention, and insist that I camp out there for a while) and reflect on it, then pray it.
Case in point…
"How blessed is he whose help is the God of Jacob, Whose hope is in the Lord his God" (Psalm 146:5). We read that verse, conclude there's nothing notable about it and go on. But by camping out on it, by meditating upon these words and asking the Lord to open them to us, we begin to see wonderful insights.
–He is the God of Jacob. Jacob was his original name, replaced later by Israel. Jacob was the one who lied and cheated and swindled his brother. God is the God of some mightly flawed people. And aren't we glad of that! This is encouragement.
–God loved Jacob just where he was, but loved him enough not to leave him there. So, the Lord allowed him to go through a testing/disciplining time in the household of his uncle, and later appeared to him for a time of refocusing. God took the flawed Jacob and turned him into a champion, Israel.
–This is the kind of God we serve, who is our help, our hope. Our help today (and in ages past), our hope for all the future.
–And how encouraging is that!
And so, my prayer–inspired strictly by that one verse of Scripture–might go something like this….
"Dear Lord, You have said in your holy word 'How blessed is he whose help is the God of Jacob, whose hope is in the Lord his God.' That's us, our Lord. You are our help–the One called along side us to guide and strengthen us for the assignments you have given us. And you are our hope–the One to whom we focus all our expectations for the future, in this life and beyond.
"We find comfort in knowing that our Heavenly Father is the One who took a weakling like Jacob, a man of many faults and flaws, and you showed great patience in leading him through the years, eventually making him a great champion of faith. Father, do that in us please.
"Be patient with our flaws; but give us victory over them. Your word says, 'He himself knows our frame; He is mindful that we are but dust.' So, you are under no illusion about us. You knew you were getting no bargain when You redeemed us. Thank you for redeeming us, for calling us, and for your infinite patience as we have stumbled along. But make us strong. Make us champions for thee.
"Father, lift up our spirits, anchor our hopes in Thee, set our feet on the solid rock and energize us as we go forth into this day to serve Thee.
"For Jesus' sake, Amen."
The rest of Psalm 146 expounds on the theme of the Lord showing favor to the flawed and fallen.
vs 7 "He executes justice for the oppressed"
vs 8 "He opens the eyes of the blind"
vs 9 "The Lord protects the strangers; He supports the fatherless and the widow; but He thwarts the way of the wicked."
There is so much prayer material there.
d) Got time for one more? Isaiah 62:6-7 gives us a prayer-insight in Scripture not mentioned anywhere else, to my knowledge. It's demonstrated again and again, but this seems to be the only place that refers to prayer as "reminding" the Lord.
"On your walls O Jerusalem, I have appointed watchmen; All day and all night they will never keep silent; You who remind the Lord, take no rest for yourselves; and give Him no rest until He establishes and makes Jerusalem a praise in the earth."
You who remind the Lord.
That's us.
When we pray, we are not telling the Lord anything He doesn't already know. "Your Father knows what you need before you ask Him" (Matthew 6:8). He already knows, but we will remind Him.
This kind of prayer is demonstrated in numerous Psalms, as well as David's prayer over the materials collected to build the temple (I Chronicles 29:10-19), Solomon's prayer of dedication of that house of worship (II Chronicles 6:14-42), Jehoshaphat's prayer when Judah was invaded by a pagan coalition (II Chronicles 20:5-12), and my favorite, the early church's prayer when threatened by the religious authorities (Acts 4:23-31).
The thing to notice in these prayers (and so many similar throughout Scripture) is the form the pray-ers used…
–they reminded the Lord of Who He is.
–they reminded the Lord of what He had done.
–they reminded the Lord of what He had said (promised).
–and then, they reminded the Lord of their present situation.
–finally, they reminded the Lord of what they needed, their specific request.
An admission here: This concept is too weighty to address in a sermon, but is ideal for a classroom situation when everyone is relaxed and can take notes, look up references, and ask questions. I enjoy sharing it with pastors, and encourage them to construct their Sunday morning pastoral prayers in this manner.
How many other ways are there for freshening up one's prayers?
Only a thousand. Use a hymnal, borrow a Book of Common Prayer from your Episcopal friend (or do as I did and purchase one), and read books of prayers. Read books aboutpraying. Go online and listen to the prayers of preachers.
And, if you do nothing else, please bear in mind our first two observations: 1) freshness is probably over-rated and 2) it's more for us than for the Lord.
Now, let us pray!!
Friday, February 22, 2013
"Surely in vain I have kept my heart pure…. I have been stricken all day long and chastened every morning….. When I pondered to understand this, it was troublesome in my sight until I came into the sanctuary of God. Then I perceived their end…. God is the strength of my heart and my portion forever." (Psalm 73)
The most difficult place for any Christian pastor to serve may be next to a military base.
The greatest opportunity any pastor may have in a long lifetime may be serving next to a military base.
As the Apostle Paul said, "A wide door for effective service opened to me; and there are many adversaries" (
I Corinthians 16:9
).
Jim and Patsy told their story to some of us not long ago. I have never forgotten their testimony and want to continue lifting them to the Lord.
Background: they are from the U.S. and pastor a church near an American military base somewhere overseas. They've been there two years.
"Our church is not growing," Jim told the group. "The problem is the rotation of the military. Uncle Sam sends them in; Uncle Sam ships them out. In the two years we've been at this church, with the exception of two people, the entire membership has changed."
Any pastor of military people will know the feeling, although probably not to this extreme.
You learn your people and then they are gone. You train workers and they disappear. Lengthy trial periods to qualify as key leaders will not work here since their assignments are so brief.
Jim and Patsy were becoming discouraged. In the States, they were used to churches growing, to stability, to nurturing long-term relationships. Here, they felt like they were trying to plant a church in a revolving door.
What were they to do? What could they possibly do?
"And then we came to this meeting," Jim said.
It was the annual
pastors
/spouses retreat of their international denomination, five-days in length, with various speakers and teachers. They had flown in two of us from the States to minister to the group.
What did they hear and what specifically did they learn? What exactly did the Holy Spirit say to them directly about their situation that turned their attitude around?
They never did say.
What we do have is what Jim said next.
"I see now that I am a worker in the Lord's assembly line. I may not ever see the finished product. But that's not my assignment. My job is to be faithful, to stand at the location where He placed me and continue doing my job for His glory."
Jim and Patsy went home from that meeting with a new resolve to give this assignment from the Holy Spirit their all, to be faithful where God put them.
That's all He asks.
I expect this godly couple is not alone, that there are others who feel like failures because their church is not growing, the leadership is turning over, they are having to rely on new people whom they barely have met, and most of the burdens fall on themselves. They have few glowing testimonies to relate to their friends and supporters back home.
They are tired. When fatigue sets in, the defenses grow weak. Discouragement often results. If discouragement lingers, nothing good can come from that.
In truth, these ministry couples may be just as successful as any anywhere.
It's just a different kind of success. It requires a divine perspective, the kind the Lord gave the Psalmist in
Psalm 73:17
The kind the Lord gave Jim and Patsy at their retreat.
Caught in the midst of this kind of unusual and demanding ministry, God's workers have to nail down some key issues otherwise they are hopelessly lost:
1) Did God send us here? Is He sovereign and does He know? Or, has He abandoned us to our own resources?
How we answer this makes a world of difference.
2) Is God using us here in the lives of these people? Or do we see no evidence at all that what we are doing is touching lives?
Everyone needs to know that what he/she is doing is being used of God, even if the evidence is mostly hidden.
3) When our members and leaders move away on their next assignment, are they better prepared for whatever God has for them there?
Look at the big picture. Take the Kingdom perspective.
4) Are we learning from the ones God sends so that we are better prepared for the next group? Or are we spinning our wheels, getting nowhere fast?
If you (as pastor) are dealing with a constant turnover of members and leaders, recognize that they will have experience with numerous pastors and churches, too, and often will have insights to offer you which could make a world of difference in your work.
The Apostle Paul put it this way: "I planted, Apollos watered, but God gave the increase" (
I Corinthians 3:6
).
Nothing restores your "mojo" (momentum, enthusiasm, your heart for this work) like pulling aside periodically to renew your commitment to the Lord and to receive a reaffirmation from Him that you are where He put you, doing His work.
Everyone gets tired, friend. (See
John 4:6
) You are no exception.
Everyone has to deal with discouragement from time to time. Even the megachurch pastors do. (You might have to take my word for that.) You are not unusual.
You need fellowship with others in the ministry, people doing similar work as you, followers of Jesus Christ with whom you can commiserate and laugh and pray.
And, you and your spouse need periodic retreats, times to be alone and quiet and to rest. Take yourselves, your Bibles and your notebooks. (If money to pay for such a getaway is an issue, ask your denominational leaders. God has raised up servants who provide R & R for His workers at little to no cost.)
God bless you and be your strength. And keep in mind that when David said "God is the strength of my heart and my portion forever," he was just using other words to describe his mojo.
About Joe McKeever
Joe McKeever says he has written dozens of books, but has published none. That refers to the 1,000+ articles on various subjects (prayer, leadership, church, pastors) that can be found on his website -- joemckeever.com -- and which are reprinted by online publications everywhere. His articles appear in a number of textbooks and other collections. Retired from "official" ministry since the summer of 2009, Joe stays busy drawing a daily cartoon for Baptist Press (www.bpnews.net), as an adjunct professor at New Orleans Baptist Theological Seminary, writing for Baptist MenOnline for the North American Mission Board, and preaching/drawing/etc for conventions and churches across America. Over a 42 year period, McKeever pastored 6 churches (the last three were the First Baptist Churches of Columbus, MS; Charlotte, NC; and Kenner, LA). Followed by 5 years as Director of Missions for the 135 SBC churches of metro New Orleans, during which hurricane katrina devastated the city and destroyed many churches. Joe is married to Margaret, the father of three adults, and the proud grandfather of eight terrific young people. He holds degrees from Birmingham-Southern College (History, 1962), and New Orleans Baptist Theological Seminary (Masters in Church History, 1967, and Doctorate of Ministry in Evangelism, 1973). Joe's father was a coal miner who married a farmer's daughter. Carl and Lois McKeever, both of whom lived past 95 years of age, produced 6 children, with Joe and Ronnie being ministers. Joe grew up near Nauvoo, Alabama, and attended high school at Double Springs. Joe's life verse is Job 4:4, "Your words have stood men on their feet."
Example: "Gen 1:1" "John 3" "Moses" "trust"
Advanced Search
advertise with us