Dear Lord, even if I pray in faith and dot all the i's and cross all the t's, but am praying something which I will regret forever and which is not what You have planned, please ignore me. Thank you for hearing this prayer!
Three men in the Bible–really godly men, the best of the bunch–prayed at one time or other for the Lord to end their lives.
–Moses in Numbers 11:15 "If I've found favor in Thy sight, please kill me."
–Elijah in I Kings 19:4 "That's enough now, Lord. Take my life. I'm no better than my fathers (and they're all dead)." My paraphrase.
–Jonah in Jonah 4:3 "Death is better to me than life, so please take my life from me, O Lord."
In each case, it was a prayer of depression and discouragement. And what caused that?  They were brought on by:
–Too much responsibility (Moses). He was tired.
–Too much opposition (Elijah). He was stressed.
–Too little commitment (Jonah). He was disappointed.
From this we conclude the following:
1. It can happen to the best.
2. It's the result of too much work, stress, spiritual resources and strength.
3. In such times, we may do unwise things and pray foolish prayers.
4. We should give thanks God does not answer all our prayers.
5. Let us praise a loving, wise God who gives us...
–Not what we ask for but what we need.
–Not what we want, but what He wills.
–Not what pleases us for the moment but what we will appreciate forever.
"God is too wise to be mistaken, too good to be unkind. When you don't understand, when you don't see His plan, when you can't trace His hand, trust His heart."
Photo courtesy: Thinkstockphotos.com
Publication date: January 18, 2017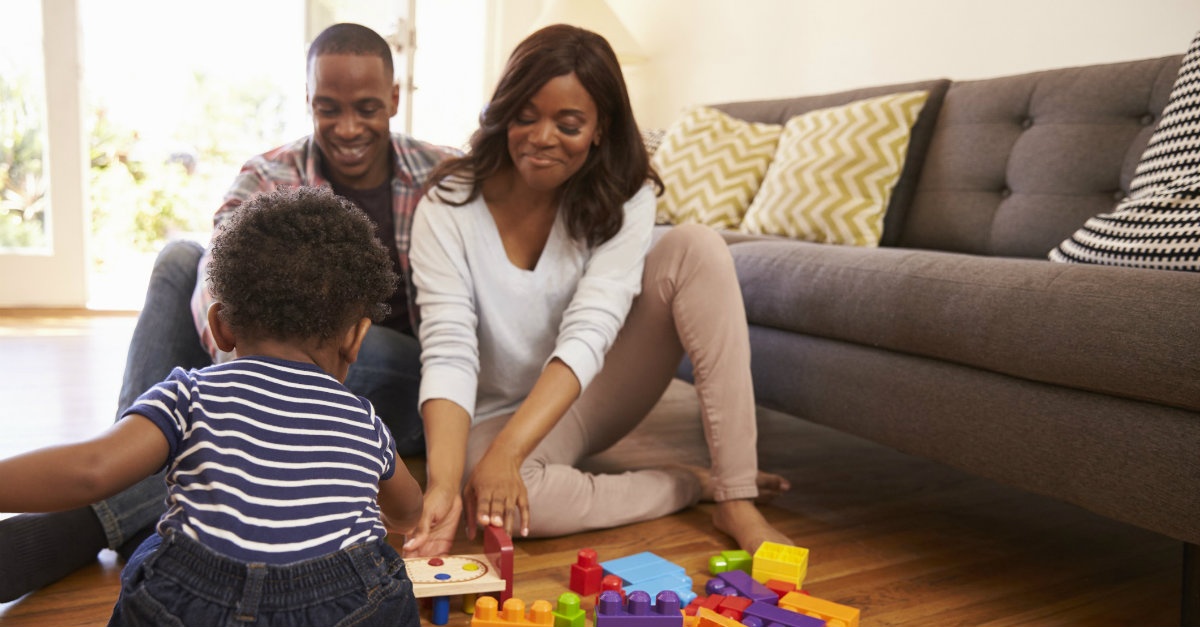 From my journal of Wednesday, December 31, 1997.
In my morning radio program "Phone Call from the Pastor" (Lifesongs 89.1 New Orleans), I told this:
This is a message to a young mother of two boys I saw at McDonald's on Airline Highway yesterday. Your boys are perhaps 2 and 3-1/2. You say they were born 18 months apart. "They're killing you," I told you facetiously. "I hope you survive until they're grown." But what I thought was, "I hope they survive."
Their behavior is suicidal. They are well on their way to becoming society's worst nightmare. They are out of control.
You kept giving orders to the older one–sit down, be quiet, turn around, eat your lunch–and he kept ignoring and defying you. There was fire in the little guy's eyes. He really did look like a miniature devil.
My heart went out to you. My wife and I raised two little boys who were three years apart. I know they can be very trying, especially on Mom. So, what I'm about to suggest to you comes from some experience with this subject.
You have maybe one or two years to turn those boys around. I know they're young but don't be fooled. The character you build in them now is what they will live with the rest of their lives.
So, at the risk of seeming presumptuous, I have six suggestions on how to head off those boys before they self-destruct…
1. Turn off the television.
2. Take them to the park. A big park is best so they can work off all that energy.
3. Read to them.
4. You and Dad need to stand together on the matter of discipline. If you don't, it's all over.
5. Never repeat yourself to a child. Tell him once. When he ignores you, pick him up and take him off to one side or in another room and lower the boom. Don't hurt him. Just be plain spoken. Act promptly. And never make a threat you do not intend to act on.
6. Get your family in a church that loves children. You need help, a support team. You cannot raise these kids alone. You need God's help and the strength of a family of believers.
I'm praying for you, young mother. God bless you and God help you.
Twenty year hindsight…
There's nothing in that six-fold counsel I would change. The radio program was for only two minutes, although I frequently fudged. Still, as brief as it is, the advice is sound.
Her boys would be men now, in their early 20s. I wonder how they're doing, what they have become, what they are on their way to becoming in life.
Should I have said something like this to that young mother? Would she have received it?
You never know. Perhaps I should. But I didn't.
I do not believe the character of a child is permanently fixed as a toddler, even if I implied otherwise. But so much of who they are is well established by the time they are five. My wife and I adopted a five-year-old daughter, so we also know this, and could tell you story after story.
Even if your child is an adult now, don't give up, friend. Pray and love them, and seek God's wisdom. If you do not believe in the power of prayer, you will throw up your hands in despair. Pray or despair. Those are your choices, I fear.
I suppose I would temper one piece of the counsel I gave in 1997. It's not enough to find a church that loves children. I've seen churches reach hundreds of kids, then do little more than entertain them, and they failed the adults miserably. The parents should seek God's wisdom about a Bible-centered, Bible-teaching church where Christ is honored, where people are told how to be saved and how to live for Jesus, and that loves children, protects them and instructs them.
God bless all young parents. Yours is the most important work on the planet.
And may God bless all the older parents whose children have strayed, have not been faithful to their upbringing, and are living out the story of the prodigal (Luke 15).
And one more. May God bless the older parents who came to Christ late and see how they failed their children, and who fear now it's too late to help them. God help these hurting parents and show them what to do now.
Let all of us be intercessors for our children. It's a scary world out there. They should not be sent out to face it alone and unprepared.
Photo courtesy: Thinkstockphotos.com
Publication date: January 12, 2017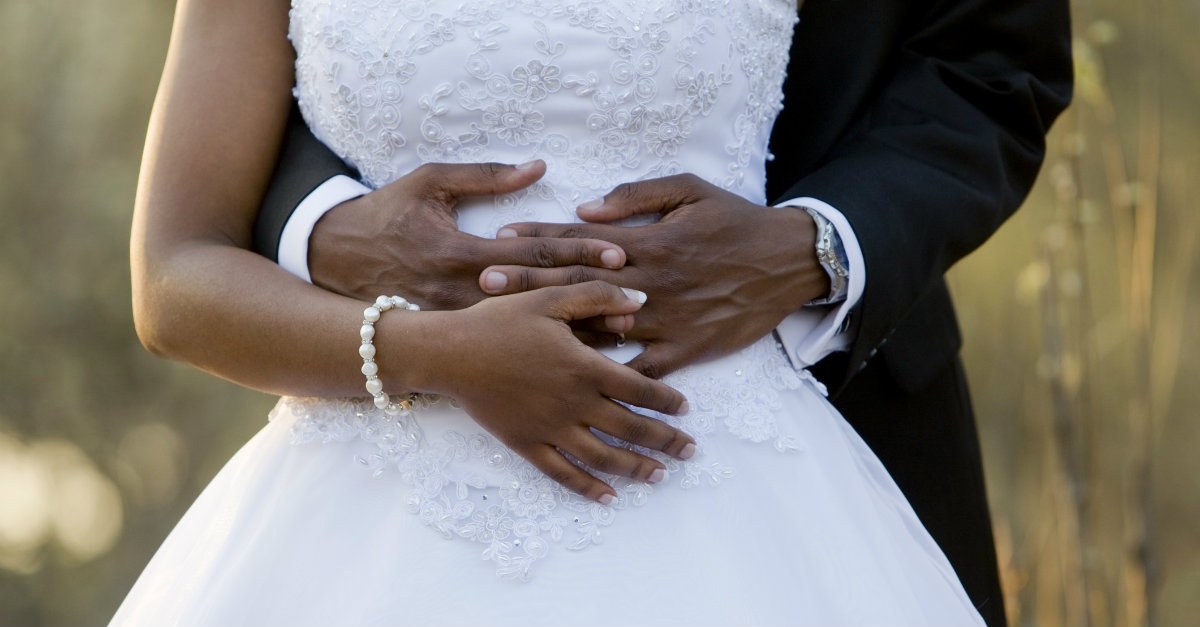 Here is what I would say to you…
1. It's an exciting and sometimes scary life. You get to see the work of the Lord up close; you also become the target of the enemy's work.
Okay, you're wondering why you would become a target, when all you want to do is to be married to this terrific guy who has heard God's call to spread the gospel. What could anyone possibly find wrong with that? Answer: You have three enemies–the world, the flesh, and the devil. The world is the system around you and it is no friend to grace; the flesh is the nature within you and it is hostile to God; and the devil is, well, you know who he is.
In Acts 20:28, Paul tells the pastors of Ephesus to expect trouble from two sources: bad people outside the church and troublemakers inside. That is still in effect today.
2. You will need your own vital, growing, real relationship with the Lord Jesus Christ, and to keep it strong. You will discover that the Lord alone can meet your deepest needs, not your husband. You will often have to bear burdens no one else knows about, which the Lord only can handle.
3. Keep telling yourself "The Lord is my Shepherd." This reminds your spirit that the church's finance committee or the administrative committee is not your shepherd, not your source, and not your provider. God is your portion. Rejoice in Him and find your strength in that relationship.
A word of caution: If you live in a church-owned home, you may feel they have abandoned you and are not keeping the place up. That happens. Your husband the minister is the one who should insist that the proper committee tend to their business here. But you must work to love each person and not grow resentful if they are lax. 
4. Settle (one way or the other) whether the Lord is also calling you into the ministry, whether that calling is as a pastor's spouse or something more specific. The ministries of spouses tend to be unofficial and unpaid. I hope that's alright with you. Based on our experience in six churches, your specific roles may vary from place to place. Margaret worked with singles and she taught middle-aged ladies. Sometimes, she ran a television camera and she directed drama groups.  Take your time in each church to find your spot.
5. Learn to live on less and to stretch a budget. 'Nuff said.
6. Be aware that some in the church will have false expectations of you: that you will accompany the pastor on every visit he makes, that you will function as the unpaid assistant pastor who will be equally on call to them 24/7, and that you play the piano and sing. Those are just for starters. Hold your ground, love them, but stay focused.
It's vital that you give yourself permission to be yourself in each congregation, and that your husband supports you in this.
7. You and your husband must be clear on what you will do or not do. Your husband will find a gentle way to inform the search committee when he is being interviewed. Better they know ahead of time that they are not getting two ministers for the price of one, or a free pianist and soloist, than to bring your family on board and have the church surprised, then disappointed.
8. Do not be afraid to have close friends in the congregation. However, do not be hasty in choosing them. Sometimes, a person who smothers you with friendship early on has an agenda all their own. So, go cautiously into this minefield. And when you settle on a couple of great friends, do not announce it or display that friendship too publicly. Be friendly with everyone in the church.
9. When asked by a search committee what ministry you intend to have in the church, it's perfectly fine for you to smile and say, "I'll be (name)'s wife." And then, after a pause, add, "If the Lord has additional work for me in the future, that'll be great. But right now, our home gets the priority." In 99.99 percent of the cases, the church group will love that answer. (If they don't, that tells you everything you want to know about them.)
10. The positive side of being a minister's bride–and there are so many–is that you will have opportunities most people do not have. Sometimes, churches will send you both to conventions or even to the Holy Land. Also, because you are the minister's wife, you may be invited to teach the Bible or speak at events which will give you a wider influence. At first, this may seem intimidating. But by staying close to the Father and keeping a strong devotional life going (prayer, Bible study, etc.), you can rise to this occasion. In doing so, God will grow you and give you an increasingly wider ministry.
Expect the Lord to keep enlarging the opportunities before you. He is growing you and using you in ever-increasing ways.
Bottom line, do not be surprised at the wonderful life the Lord has in store for you. The day will come when you look back and find yourself amazed at how far you have come.
Oh, one more. Number 11.
After you have been married a few years, you will encounter other young women who are scared to death about marrying a minister. Or, they're already married and find themselves overwhelmed by the demands of the life of a minister's spouse. You will be able to help them. Even though you will feel you've not done this very well, and will question whether someone else is more capable than you, you are the right one to help them.
I suggest you invite two or three or four young wives for tea at your home (if your home is humble and things are cluttered, so much the better!) just to get acquainted. Do not dive in to talk about how tough this work is. Just visit and get acquainted, and the Holy Spirit will take it from there. I promise.
Photo courtesy: Thinkstockphotos.com
Publication date: January 4, 2017