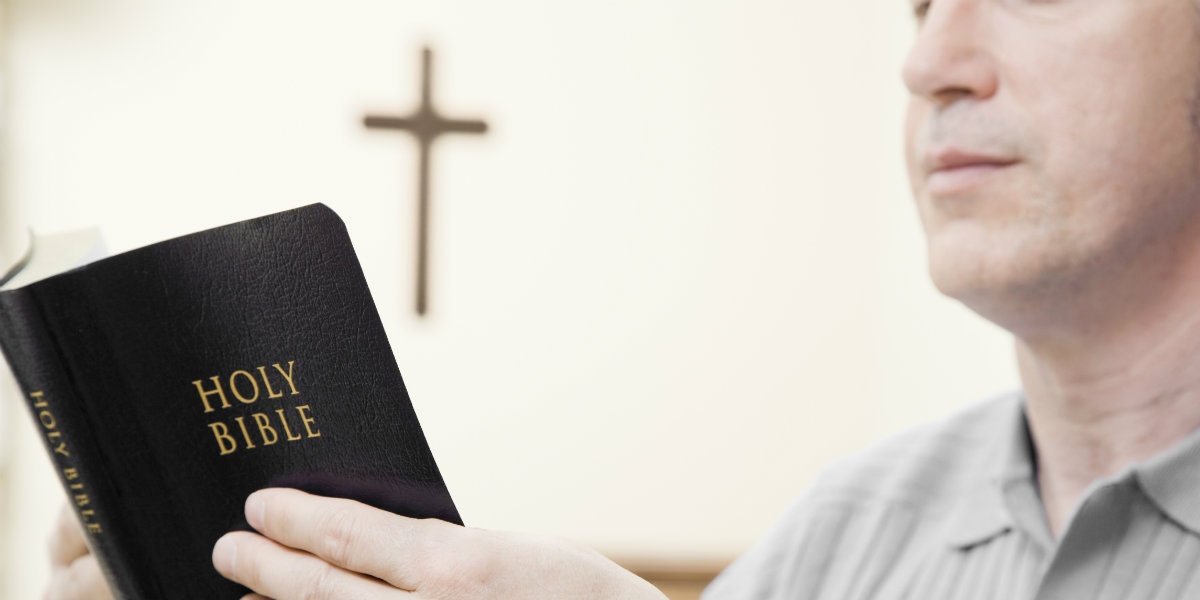 Al Maury pulled the old beat-up Volkswagen bus into the bank parking lot on Decatur Street and killed the engine. As the six seminary students bailed out, he opened the rear door and took out a microphone-on-a-stand and flipped a switch, turning on the transmitter. "McKeever, you're preaching tonight!"
Oh my. A baptism by fire. Thrown into the deep water without a life preserver.
We were preaching on the streets of New Orleans' fabled French Quarter.
The very thought struck terror into my heart. And yet, I had volunteered for it.
The year was 1964 and I was a new student at New Orleans Baptist Theological Seminary. All first-year students were required to participate in one "field mission" ministry. Each Tuesday, the student body gathered in Frost Chapel for a report and testimony time. Choices for these ministries included helping start-up churches, hospital and nursing home ministry, the New Orleans Seamen's Service, neighborhood mission centers, after-school tutoring, and such. Determined to rise above my fears of cold-turkey witnessing, I had chosen the scariest thing on the list.
Street preaching.
Yikes.
As the other seminarians took a handful of religious tracts and spread out to talk with people on the streets–a prospect fraught with its own brand of stage fright–Al Maury took me aside.
"Joe, listen to me closely."
"You do not need a sermon when you preach on the street. Just tell people about Jesus. Tell them that God loves them and Jesus died for them. Invite them to come over and let us pray with them. And one more thing…."
I was all ears. Anything he could say to stop my knees from knocking, I wanted to hear.
"Repeat yourself every five minutes."
How's that?
"Your audience is the people on the streets and sidewalks. From the time they walk into the sound of your voice until they leave it is about five minutes. So, every five minutes repeat yourself."
That was great counsel.
It occurs to me that
pastors
of churches need a similar reminder.
Your congregation is always changing. So, keep repeating yourself.
My guess is the typical congregation changes every five years.
I have no studies to back that up. With some, it should be every decade. Other churches, located in transient areas, will rotate more rapidly.
A pastor of a church near a U.S. military base in Europe told me that six months after he arrived, the membership had done a 100 percent flip. Not a single member who welcomed him was on hand to celebrate his first anniversary, due to Uncle Sam's reassignments.
The typical church, however, changes membership every five years (I'm going to say) for the following reasons:
1. Members leave.
Some move away and some drop out, and others join other churches.
2. New people arrive.
Many join and become essential parts of the church, while others are content to fill the pews and drop in the occasional offering. Both groups are essential parts of your flock.
3. Those who remained have changed too.
They have been educated or promoted or widowed or married. They have moved to other neighborhoods, made new friends and/or lost old ones. They have lost jobs and found new ones, divorced spouses and remarried, or gone through bankruptcies and rose above it. No one is the same.
4. And just as importantly, you the pastor have changed.
In a five year period, the typical pastor will have preached several hundred sermons, read a hundred or more books, and attended ten or fifteen conferences where he heard outstanding speakers and authors. His family will have grown, his wife will have undergone changes of her own, and the nature of his home life is different from half-a-decade ago.
No pastor is the same person he was five years ago.
For these and other reasons, pastor, you will want to repeat yourself.
Go ahead and preach the same sermons. Except, they won't be the same. You are at a different place than when you preached that scripture and used that outline last time. And, if you're like me, you have moved beyond that outline. You see that sermon and that message differently now.
Even for those who remember you preached that text and used that title, the repetition is good. "Spaced repetition" is one of the best attested techniques of learning. (Although I expect the space should be closer than every five years!)
Perhaps more important than "preach that same sermon" is this:
Preach that same book of the Bible. Preach that same series.
In my 30's, I brought a lengthy series of messages on "The Names of God" from Scripture. For the next three decades, members of that church remembered and would tell me it was the best thing I ever did. And yet, I never repeated it, not in either of the churches I served following that one.
Why not? I could have done so without anyone in the succeeding churches knowing I was using old material. The only answer I can come up with is that doing so the first time was so all-consuming, so draining, that I grew fatigued at the thought of repeating it.
And yet–and this is what I wish I'd thought of–it would not have been necessary to "repeat" those messages. I could have done them differently, and should have.
The preaching I was doing in my 30s is not where I was a decade later. And yet, the Word of God holds true and its verities are eternal. Therefore, I could have preached that series and done two wonderful things: a) Saved myself a lot of study time and b) Blessed a new generation with the assurances we receive from learning of the names of God.
Consider this a reminder, pastor, that even if you have remained in the same church for a number of years, your flock keeps changing. And those wonderful life-changing sermons you preached years ago can be given new life as they minister to another flock.
My wife used to say to me after a particularly effective message, "Now, you need to keep that and use it again."
I kept it, but for the most part never used it again. I didn't know how.
But you do, I trust, pastor. What you do is take out the old notes, study them, and then prayerfully rework them altogether. You will be the only one in the place who knows that this message has been recycled using old parts and new insights.
Give it a new title and I guarantee you some long-time member will approach you and say, "That's the best sermon you've preached since you've been here." They will have no clue this is the second time they've heard it.
After all, you're all at different places now.
Publication date: February 3, 2016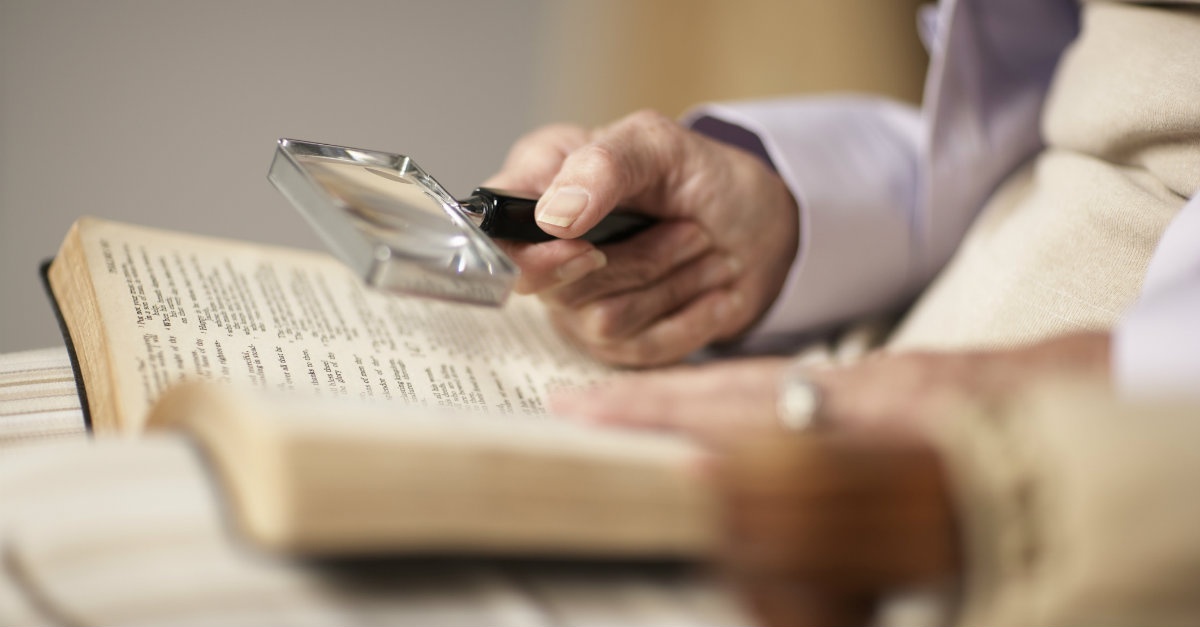 Authors Note: It's not that certain scriptures are lost, misplaced, or denied. Rather, they're usually surrounded by other better-known texts that tend to suck all the air out of the room. This article will address one of those overlooked scriptures.
"Now, when Jesus was in Jerusalem at the Passover, during the feast, many believed in His name when they saw the signs which He did. But Jesus did not commit Himself to them, because He knew all men, and had no need that anyone should testify of man, for He knew what was in man" (John 2:23-25).
Is it possible that for some to believe in Jesus and still not be saved?
Doesn't Scripture make belief in Him the essence of salvation? Immediately after our text, we have the Lord's encounter with Nicodemus with the iconic John 3:16 which states that "whosoever believes in Him should not perish but have everlasting life." Earlier, John 1:12 had said "…to them He gave the right to become children of God, even to those who believe in His name."
And yet, our text makes it clear that some who "believed" in Jesus were not born again. The reason given is a fascinating one: Jesus did not believe in them.
When have we ever given thought to whether Jesus believes in us?
Interestingly, the word for "trust" or "believe" is used twice, once for the people "believing in His name" and also for His not "committing" Himself to them.
This leads us to conclude…
–The
faith
of these people was clearly faulty, being based on "signs" they had seen. We recall the Lord saying in Matthew 16:4 that "a wicked and adulterous generation seeks after a sign." In this case, "sign" would mean a miraculous event that would overwhelm them so that no faith was required. (And who wouldn't like that!) The problem, Jesus said, is twofold: a) a wicked people want it; meaning people with no faith, and b) even when they get it, their loyalty is adulterous, meaning they do not last. If it takes miracles to give you faith, miracles would be required to prop up your faith.
Faith may produce miracles, but miracles do not produce faith. Even if they did, such faith is basically worthless since it requires more and more miracles to keep it working.
So, even though they said they believed in Jesus, He knew He didn't have much.
–The faith of these people was faulty for a second reason, perhaps even more important: They knew so little. The Lord's ministry was still young and they had not "heard Him out." They were blown away by the miracles, for good reason. No prophet had been on the scene for centuries and miracles were only a rumor. Now, One stood in their midst with Heaven's authority and God's power. The people stood in line to sign on to this!
But they knew so little of what they were doing, so little of Whom they were believing. In time, they would hear that those coming to Jesus must "take up your cross and follow Me," and "I send you forth like sheep in the midst of wolves." They would see the Savior hanging on a cross and learn that His followers were hounded, arrested, persecuted, and frequently executed.
The faith of the uninformed is worthless.
–So, the Lord Jesus welcomed the crowds and taught the crowds, but He was not swayed by their adulation. He did not believe in them.
Three years later, the Lord would say His executioners "know not what they are doing." Likewise, on this day His worshipers were ignorant of the meaning of their devotion.
Salvation involves believing in Jesus and Jesus believing in us.
We forget sometimes the two-sidedness of faith in the Lord Jesus. Put another way, in salvation we come to know Jesus, but He also comes to know us. Jesus said that at Judgment He will say to some, "Depart from me; I never knew you."
In the current religious culture, we hear of people witnessing by asking, "Do you know Jesus?" as though that were the beginning and the end. But we might better ask, "Does Jesus know you?"
Paul said,
"The solid foundation of God stands, having this seal, The Lord knows those who are His." (2 Timothy 2:19).
I believe in Jesus and He believes in me; that is salvation.
I know Jesus as mine and He knows me as His; that is salvation.
We note also Scripture says Jesus needed no endorsements for those people.
He needed no testimonials for these who said they believed in Him. He required no co-signors or letters of reference.
He knew what was in man.
Jesus was under no false impressions about humanity, not then and not now.
"He Himself knows our frame; He is mindful that we are but dust" (
Psalm 103:14
).
He is under no illusion about any of us. He knew He was getting no bargain when He saved us. When we sin, the only one surprised is us.
So, we must always be wary of trying to make Him think we are more than we are. The One who made us knows us intimately.
That's good. And it's bad. Terrible, even.
We say to ourselves, "He knows me," and we shiver from dread.
Then, the reality of this sinks in and we think, "He knows me and still He loves me." And we wonder how such a thing could be!
Only then do we start believing in Grace.
"Wonderful grace of Jesus. Greater than all my sin. How shall my tongue declare it? Where shall my praise begin?"
Oh Lord Jesus, find us faithful. Dwell within us. Accept our faith, pitiful thing that it is, and believe in us, we pray.
"Not by works of righteousness, but by thy grace."
Publication date: January 27, 2016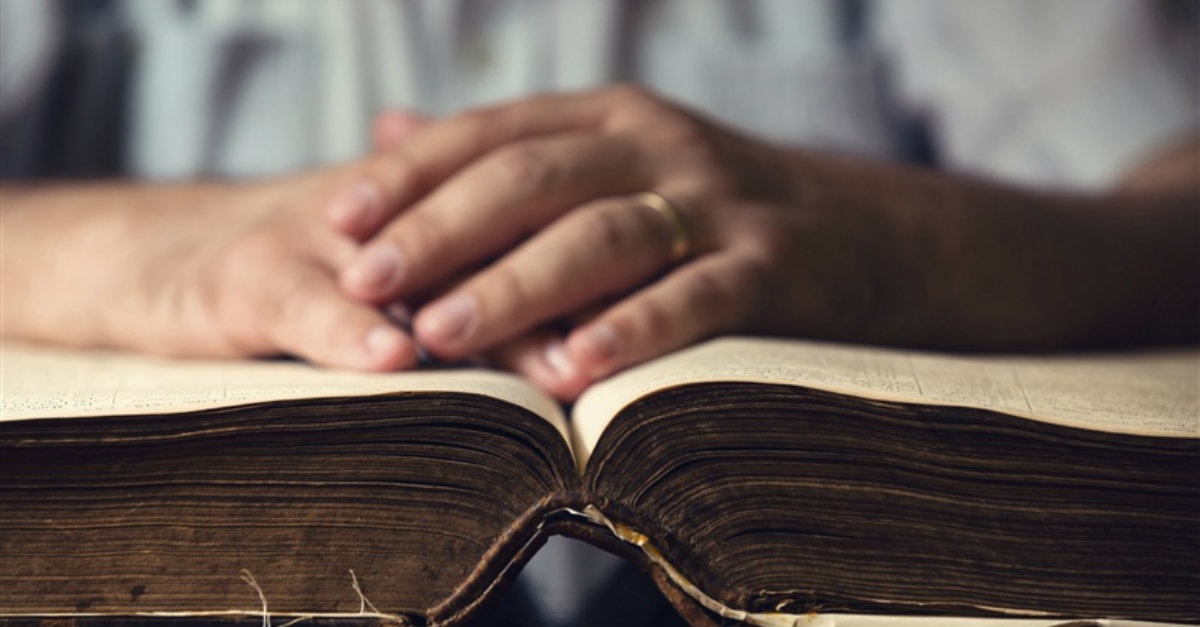 "Then God said, 'Let us make man in Our image, according to Our likeness" (Genesis 1:26).
People with no use for the doctrine of the Trinity give as their reasons:
It's too hard to understand.
It's not specifically taught in Scripture.
The word Trinity is nowhere in the Bible.
Some people turn it into three separate deities.
We will grant all these factors. Not only is it "hard" to understand, it's impossible. So, let's concede that up front. But that does not stop a thing from being true. We are unable to figure out how we are body, soul, and spirit, a tri-unity of its own on a far simpler level. So, nothing about the complexity of the nature of the Creator should stop us from believing it.
While the doctrine is not spelled out in so many words in the Bible, we find it spoken in places like the Great Commission: "Baptizing them in the name of the Father, the Son, and the Holy Spirit" (
Matthew 28:18-20
).
The word "Trinity" is indeed a manmade word, from Tri meaning "three" and unity meaning "oneness." That should not stop us from believing in its truth, however. The question is whether Scripture teaches the Threeness of our One God.
And finally, just because some get a doctrine wrong or some of its advocates do a poor job of representing a truth does not negate or nullify it. This is one reason I refuse to debate unbelievers or cultists. God's truth is not limited to my poor representation of it. I can lose a debate and still be telling the truth. In the same way, someone with a false doctrine can win a debate. For that reason, theological debates tend to be of questionable value.
Why then do we believe and teach the Trinity?
Because it's the only way to account for what the Bible says about God. Period. It's that simple.
–Scripture makes it plain our God is one and only one. "Hear O Israel, the Lord our God is One Lord" (
Deuteronomy 6:4
).
–God said, "Let us make man in our image." There it is.
–Scripture declares, "God is love." Since love is a relational concept, the statement would be meaningless if God dwelled as the sole resident of the universe at one time or the other.
–God said, "It is not good that man should be alone" (
Genesis 2:18
). The doctrine of the Trinity says it is not good that God should be alone.
–Jesus received worship as Lord, something forbidden even to angels (see
Revelation 19:10
and
Revelation 22:8
). The definitive picture is found in
John 20:28
where "doubting" Thomas falls before the risen Christ and exclaims, "My Lord and my God!" That would have been anathema to any orthodox Jew, and yet Jesus does not forbid such worship and no one protests.
–Throughout His teaching, Jesus blurred the lines between Himself, the Spirit, and the Father. (See repeated instances in the Upper Room Discourse, the chapters of John 13-16.) For instance, "I and my Father are one" (
10:30
). Again and again, Jesus applies the "I Am" (name of God given to Moses in
Exodus 3:14
) to Himself. He gave us the seven "I am's" of John's Gospel (I am the bread of life, the light of the world, etc.), and in several places He said, "Unless you believe that I am, you shall die in your sins" (see
John 8:23
,
28
,
58
and
18:5
,
6
,
8
) or variations of that.
Anyone who says worship of Jesus was the last thing on His mind and that this was a concoction of the later church ignores the clear teaching of Scripture. The only way most who deny the Trinity can get around the deity of Jesus is to discount certain books of the Bible altogether, particularly John's Gospel. But once we begin doing that, there is no stopping place.
–Take this utterance from our Lord: "No one knows the Son except the Father. Nor does anyone know the Father except the Son and they to whom the Son wills to reveal Him" (
Matthew 11:27
and
Luke 10:22
). The implications of this are far-reaching. Forget about trying to figure out how Jesus is "all God and all man," the formula used by the church through the centuries. (Some have said, far from explaining His nature, this merely defined the problem.) Then, we have to deal with the statement that Jesus alone knows the Father and, reminiscent of His words in
John 14:6
, He and He alone reveals Him to humanity.
–Or, take the entire Revelation.
From chapter 1. "I am the First and the Last. I am He who lives, and was dead, and behold, I am alive forevermore. Amen. And I have the keys of Hades and of Death." (
1:17-18
)
In His messages to the seven churches of Asia Minor (chapters 2 and 3), the ascended and glorified Jesus says things like "I will come and remove your lampstand" (
2:5
), "I will give to eat of the tree of life" (
2:7
), "I will give you the crown of life" (
2:10
), and even "I will kill her children with death, and all the churches shall know that I am He who searches the minds and hearts" (
2:23
).
From several places in Revelation, we wonder who is sitting on the throne of Heaven. In Revelation 4, they all worship "Him who sits on the throne." In Revelation 5, the "Lamb" (Jesus) is on the throne and everyone worships Him. Later, the throne belongs "to God and to the Lamb."
Clearly, while the New Testament clearly teaches the Father, Son, and Spirit as God, it makes no attempt to cater to our demand for clarity. God is God, He is not a creation of our imagination nor of our logic, and we are left to deal with that.
Eventually, we're back to Genesis where "God said, 'Let us make man in our image.'"
A friend who had been raised Jewish and came to know Christ as her Messiah in her middle years told me something. The word Adonai which is translated "Lord" and is used by Jews in place of the great Unpronounceable YHVH (generally called Yahweh) is plural.
No one mentions it, she said, because they do not know what to do with it.
What we have not dealt with in this brief article is how the Spirit is an equal member of the Trinity. The teachings of our Lord in the Upper Room Discourse account for much of this, in addition to His presence at the baptism of Jesus (see
Matthew 3:16-17
) and in the Great Commission (
Matthew 28:18-20
).
No one is claiming to have it all figured out. No one, to my understanding at least, says our puny definitions and cloudy articles and pompous theological books "explain" the Trinity.
The Trinity is truth that cannot be held by words. It is "Truth that escapes language," as someone has said.
We are simply left with it as the way things are. And the bottom line must always be, "No one knows the Father except the Son and they to whom the Son wills to reveal Him" (
Matthew 11:27
).
What we have above should be considered the starting place for a discussion on the nature of the Triune God.
A few quotes on the subject of God may or may not help…
In his book "Why I am a Catholic," Garry Wills devotes an entire chapter to the portion of the Creed that begins "I believe in God." Concerning the Trinity, he writes, "The fact that the mind is a mystery to itself just shows how appropriate it is as a pathway to God: 'Our mind cannot be understood, even by itself, because it is made in God's image.'" (I do not subscribe to everything in Wills' book–that should surprise no one–but he is dead on concerning his basic trust in the essence of the Christian
faith
.)
John Ortberg, in his encouraging book "Know Doubt," gives us this memorable statement on the existence of God: "I believe there is a God for a pile of reasons: dreams, arguments, banana cream pie, umpires, Hotel Rwanda, complicated telephone mailbox systems, Little Nell, the happiness pill, and one other reason, one reason that trumps every other reason and leaves them all in the dust." That other reason is dreams, he said. The fact that we do it.
Ortberg refers to Alvin Plantinga whom he calls "the premier philosopher of religion in our day," who says belief in God is "a basic conviction." We do not have ironclad evidence for such convictions, he says, but we have good reason for believing them to be true.
Ortberg says, "I believe we have a moral code in our hearts and that Somebody put it there." He attributes this thought to C. S. Lewis. We argue that something is unfair, that a decision was unjust, that this thing was right and that one was wrong. Where did those concepts come from? From within ourselves, the signature of our righteous Designer.
Ortberg writes, "The greatest voices of justice who ever lived, the Hebrew prophets who called their nation to justice as no nation had ever been called before, insisted that one day justice will prevail. It will roll on like a river (
Amos 5:24
). Our thirst for justice tells us there is a God."
Publication date: January 20, 2016