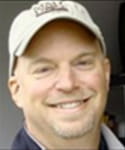 Gay and bisexual high school students are more likely than their heterosexual peers to use tobacco, alcohol, drugs and violence and to even have suicidal tendencies, a new study by the U.S. government has found.
Anonymous surveys of 156,000 high school students found that gays, lesbians and bisexuals were more likely to engage in unhealthy risk behaviors than heterosexual students, the Atlanta-based Center for Disease Control and Prevention said Monday.
The federal government's first analysis of teen sexuality and risk behavior of this magnitude, the survey was conducted in six large urban school districts in seven states. The students surveyed were asked about risky behaviors of various kinds, including the use of heroin, throwing up to lose weight, unprotected sex, drunk driving, use of seatbelts and helmets, and possession of a gun.
The CDC report seeks to link the tendency among gay and bisexual teens to engage in risk behaviors to their sense of societal rejection.
CDC's analysis is based on data from Youth Risk Behavior Surveys conducted during 2001–2009 in seven states – Connecticut, Delaware, Maine, Massachusetts, Rhode Island, Vermont, and Wisconsin – and six large urban school districts – Boston, Chicago, Milwaukee, New York City, San Diego, and San Francisco.
The study found that gay or lesbian students had higher prevalence rates for 49 percent to 90 percent of all health risks measured. Similarly, bisexual students had higher prevalence rates for 57 percent to 86 percent.
For instance, the survey found that the prevalence of having felt so sad or hopeless that they stopped doing some usual activities almost every day for two or more weeks in a row during the 12 months before the survey, ranged from 47.2 percent to 62.9 percent among bisexual students and from 28.8 percent to 52.8 percent among gay or lesbian students, as compared to the 19.3 percent to 29 percent range among heterosexual students.
Similarly, the prevalence of having seriously considered attempting suicide ranged from 35.4 percent to 46.2 percent among bisexual students and from 18.8 percent to 43.4 percent among gay or lesbian students, as compared to the 9.9 percent to 13.2 percent range among heterosexual students.
Source: Christian Post
http://www.christianpost.com/news/study-shows-gay-bisexual-teens-more-prone-to-risky-behavior-50919/
Have something to say about this article? Leave your comment via Facebook below!
About Jim Liebelt
Jim is Senior Writer, Editor and Researcher for the HomeWord Center for Youth and Family at Azusa Pacific University. Jim has over 25 years of experience as a youth and family ministry specialist, and has been on the HomeWord staff since 1998. He has served over the years as a pastor, author, youth ministry trainer, adjunct college instructor and speaker. Jim's culture blog and parenting articles appear on HomeWord.com. Jim is a contributing author of culture and parenting articles to Crosswalk.com. Jim and his wife Jenny live in Olympia, WA.

Example: "Gen 1:1" "John 3" "Moses" "trust"
Advanced Search
advertise with us
Recently on Crosswalk Blogs