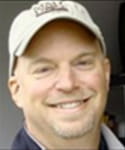 How much TV do your kids watch? If you don't know, you might want to find out, say experts, since the time children spend in front of a TV or computer screen can have a profound effect on their physical and developmental health.
In a new policy statement on the role of media on obesity, the American Academy of Pediatrics' (AAP) Council on Communications and Media warns parents that TV watching doesn't just make children more sedentary, but also influences their eating habits, which in turn has consequences for their health. In other words, it's not just that TV watching encourages youngsters to be less physically active, but it also exposes them to food advertisements that contribute to develop poor eating habits that can set kids up for health problems as adults.
"We created a perfect storm between media use, junk and fast food advertising, and physical inactivity," says Dr. Victor Strasburger, professor of pediatrics at the University of New Mexico School of Medicine and member of the AAP's Council. "We created a situation where we now have more overweight and obese adults in the U.S, than underweight and normal weight adults; it's become an urgent public health problem."
More studies have shown that children who spend more time in front of the tube are more likely to eat higher-calorie foods, drink sugared sodas and grow up to be overweight adults. In a U.K. study that followed children over 30 years into adulthood, for every additional hour of TV youngsters watched on weekends at age five, their risk of being obese as adults rose by 7%. And in some cases, it doesn't even take that long for the extra pounds to accumulate: a Japanese study found that children who watched more TV at age three were more likely to be overweight at age six.
Source: Time
http://healthland.time.com/2011/06/27/its-the-ads-why-tv-leads-to-obesity/
Have something to say about this article? Leave your comment via Facebook below!
About Jim Liebelt
Jim is Senior Writer, Editor and Researcher for the HomeWord Center for Youth and Family at Azusa Pacific University. Jim has over 25 years of experience as a youth and family ministry specialist, and has been on the HomeWord staff since 1998. He has served over the years as a pastor, author, youth ministry trainer, adjunct college instructor and speaker. Jim's culture blog and parenting articles appear on HomeWord.com. Jim is a contributing author of culture and parenting articles to Crosswalk.com. Jim and his wife Jenny live in Olympia, WA.

Example: "Gen 1:1" "John 3" "Moses" "trust"
Advanced Search
advertise with us
Recently on Crosswalk Blogs