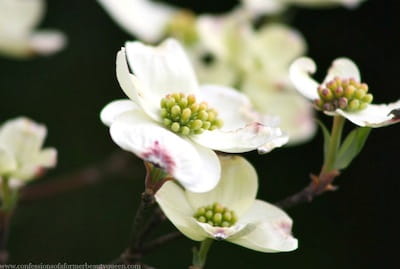 Greater love has no one than this, that one lay down his life for his friends.
John 15:13
Over 700 years before Christ was born, the prophet Isaiah recorded these words. How could he know of whom he was writing? Yet Isaiah's words are staggeringly descriptive of the events surrounding Jesus' crucifixion. Christ did not come as everyone expected. He came humbly. He came sacrificially. He came as the perfect sacrifice for our sin. To open a way for us to be with Him. Both now and forever. This is love.
Who has believed our message? And to whom has the arm of the LORD been revealed? For He grew up before Him like a tender shoot, and like a root out of parched ground; He has no stately form or majesty that we should look upon Him, nor appearance that we should be attracted to Him.
He was despised and forsaken of men, a man of sorrows and acquainted with grief; and like one from whom men hide their face, he was despised and we did not esteem Him. Surely our griefs He Himself bore, and our sorrows He carried; yet we ourselves esteemed Him stricken, smitten of God and afflicted;
But He was pierced through for our transgressions, He was crushed for our iniquities; the chastening for our well-being fell upon Him, and by His scourging we are healed. All of us like sheep have gone astray, each of us has turned to his own way; but the LORD has caused the iniquity of us all to fall on Him.
He was oppressed and He was afflicted, yet He did not open His mouth; like a lamb that is led to slaughter, and like a sheep that is silent before its shearers, so He did not open His mouth.
By oppression and judgment He was taken away; and as for His generation, who considered that He was cut off out the land of the living, for the transgression of my people to whom the stroke was due? His grave was assigned with wicked men, yet He was with a rich man in His death, because He had done no violence, nor was there any deceit in His mouth. But the LORD was pleased to crush Him, putting Him to grief; if He would render Himself as a guilt offering, He will see His offspring, He will prolong His days, and the good pleasure of the LORD will prosper His hand.
As a result of the anguish of His soul, He will see it and be satisfied; By His knowledge the Righteous One, My Servant will justify the many, as He will bear their iniquities. Therefore, I will allot Him a portion with the great, and He will divide the booty with the strong; because He poured out Himself to death, and was numbered with the transgressors; yet He Himself bore the sin of many, and interceded for the transgressors.
Isaiah 53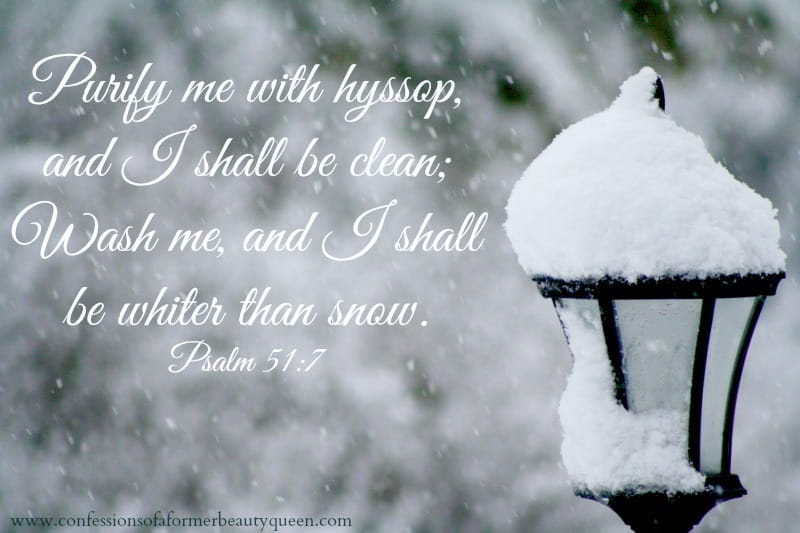 It is one of the devil's oldest tricks to discourage the saints by causing them to look back at what they were. No one will make progress with God until he lifts up his eyes and stops looking at himself. We are not to spend our time looking back and looking in - we are told to look forward! Our Lord is more than able to take care of our past. He pardons instantly and forgives completely. His blood makes us worthy - all we are and all we have is by the forgiving love of God!
A.W. Tozer
If we confess our sins, He is faithful and righteous to forgive us our sins and to cleanse us from all unrighteousness. 1 John 1:9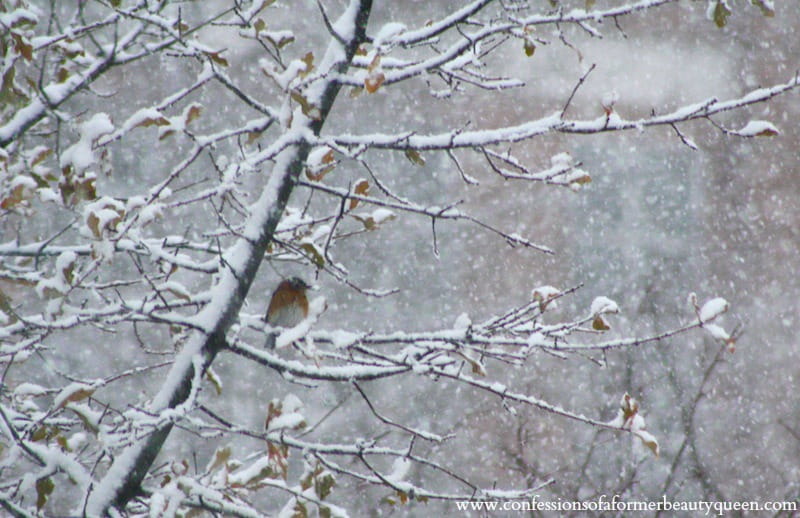 Therefore I tell you, do not be anxious about your life, what you shall eat or what you shall drink, nor about your body, what you shall put on. Is not life more than food, and the body more than clothing? Look at the birds of the air: they neither sow nor reap nor gather into barns, and yet your heavenly Father feeds them. Are you not of more value than they?
Matthew 6:25-26 RSV
I am an expert in borrowing trouble. Perceived trouble, that is. Nothing that has actually happened. But it could. Maybe.
I am also imaginative and slightly dramatic which means when I worry, it's in technicolor!
For the last couple of weeks I have stewed over one particular issue which is totally out of my control. It not only weighs me down, it stirs me up! I have prayed and prayed and today these words from Matthew came like a soothing salve to my soul.
What a relief to remember Who holds the future!
Today's challenge: Cast my burden on the One who even cares for the birds and focus only on today.
It has been well said that no man ever sank under the burden of the day. It is when tomorrow's burden is added to the burden of today that the weight is more than a man can bear. Never load yourselves so, my friends. If you find yourselves so loaded, at least remember this: it is your own doing, not God's. He begs you to leave the future to Him, and mind the present. ~ G. MacDonald
Friday, November 29, 2013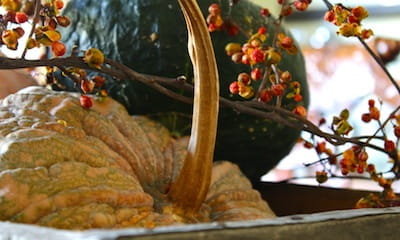 I told the story of Thanksgiving yesterday. It's been years since I told the story of pilgrims and indians sitting down together and enjoying a harvest. I smiled to myself as I remembered my daughters making construction paper hats with big buckles and feathers and cornucopias and children eating on paper plates shaped like turkeys.
I haven't thought about that original Thanksgiving in a long time. And it's the first time I told the story in Spanish.
A friend from Mexico asked me why so many people are cooking sweet potatoes and pumpkin pie and turkey.
I told her a little bit about American history. About a three day feast where indigenous Americans and Englishman came together and broke bread and gave thanks for the harvest. All that God had provided.
She smiled and thanked me for telling her the story.
And I can't get it off my mind. That reminder of why we go through the motions of preparing a feast every year.
I take so much for granted.
Like speaking Spanish. I've done it so long that it seems ordinary. Commonplace. It's not.
There's really no reason why I should be bilingual. My family doesn't speak Spanish. But from the time I was 9 years old I was welcomed into the homes of dear Cuban families who had immigrated in the early 1960s. to Florida. They taught me their language and I learned about salsa and Celia Cruz. About ropa vieja and platano frito. About Cuba in its hey-day. About losing your country. Your home. And moving to a country who does not share your culture or your language. These families have left indelible marks on my heart. They helped shape the person I am today.
When I've traveled to Puerto Rico and South America people have asked me if I'm Cuban. I always smile because I do feel a little bit Cuban in my heart.
Learning Spanish created a bridge into another world. Not at all ordinary for a little farm girl from north Florida.
My friend from Mexico reminded me of this. Of all the gifts God has given me. And I am so grateful.
*Salsa- a popular music of Latin American origin (the Cubans claim they invented it)
*Celia Cruz- Cuban singer/performer who is one of the most popular salsa artists of the 20th century. Often called the "Queen of Salsa".
*Ropa vieja- literally means "old clothes" but is a popular Cuban dish of shredded steak in a tomato sauce.
*Platano frito - fried plantain
Example: "Gen 1:1" "John 3" "Moses" "trust"
Advanced Search
advertise with us