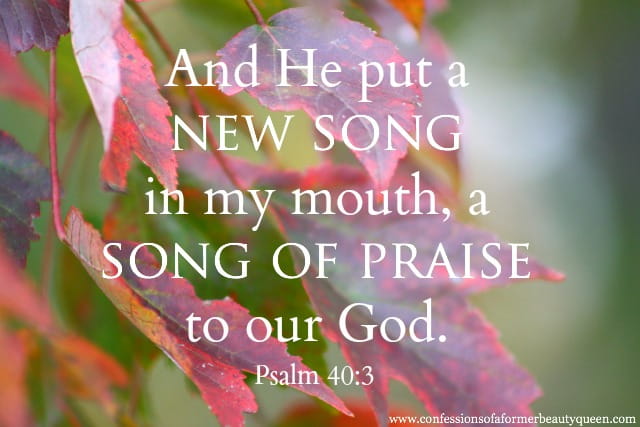 "You have left your first love." The words jumped off the page at me and I melted into a puddle of tears.
I had come back to Bible study after taking a couple of years off. Prior to that, I had spent years studying, leading, teaching and writing Bible studies. Then my life seemed to fall apart. A few dear friendships disintegrated. My marriage was in jeopardy. And we left our church of 14 years. I felt like I had been hit by a speeding train. I was grief-stricken, scared and very confused. The following two years were incredibly painful.
My faith was shaken. Spiritually, I went on autopilot. I loved God, but for a while I held Him at arm's length, because He scared me. I went through the motions with Him. I prayed and still read my Bible, but I stayed in the shallow end.
After a couple of years, a friend invited me to Bible study. I protested. She insisted. So I went. It was a study on Revelation. I thought that would be safe. End times, lots of symbolism, facts and timelines. No heart stuff. Perfect.
Little did I know that the first week of homework would leave me weeping on the floor. In Chapter 2 of Revelation, Jesus speaks to the Church at Ephesus and on that particular day He spoke to me. "I know your deeds and your toil and perseverance…, but I have this against you, that you have left your first love. Therefore, remember from where you have fallen, and repent and do the deeds you did at first." (Revelation 2:2-4)
You see, when my life started to fall apart, I went into overdrive to put all the pieces back together again. I stopped Bible study and all ministry and focused on my marriage and relationships. But down deep, in the place no body knows, I was brokenhearted. I thought the One I loved most had let me down. I was wrong about that.
God was so faithful to restore my marriage, my friendships and most importantly, my relationship with Him.
Do you need restoration? Are you like me and think that God has let you down? I can promise you that no matter what you are going through, He is for you and not against you. And He wants you to return to Him.
---
Father, I come to You, in reverence and humility. You are good, slow to anger and abundant in lovingkindness. (Numbers 14:18) But this life can leave us broken and bruised. We can so easily become cynical and hard-hearted. From hurt. The enemy would have us believe that You have disappointed us or held out on us. O God, quicken us to know that You are always for us and never against us. (Romans 8:31) And that nothing can separate us from Your love. (Romans 8:35)

Lord, I know firsthand that we can close the door to our hearts because we're afraid of You. O God, knock the door down and draw us to Yourself. You are the answer to all our questions and the solution to all our problems. Come after those of us who have been knocked down by life. Those who are hurting so bad they can't pray, perhaps they can barely function. Father, you are close to the brokenhearted and save all those who are crushed in spirit. (Psalm 34:18) Come nearer, Lord.

Show Yourself to those who are running away from you that You are the good Shepherd. And that You have laid down Your life them. (John 10:11) To give us all life. To the full. (John 10:10) O Lord, my heart is so tender to those who feel their life is falling apart. Wrap them in Your loving arms and speak to them. Your word that brings life and healing and hope.

Restore them, O God, put a new song in their mouths, a song of praise to You, then many will see and fear and will trust in You. (Psalm 40:3) In the name of the Healer and Restorer, Jesus, Amen.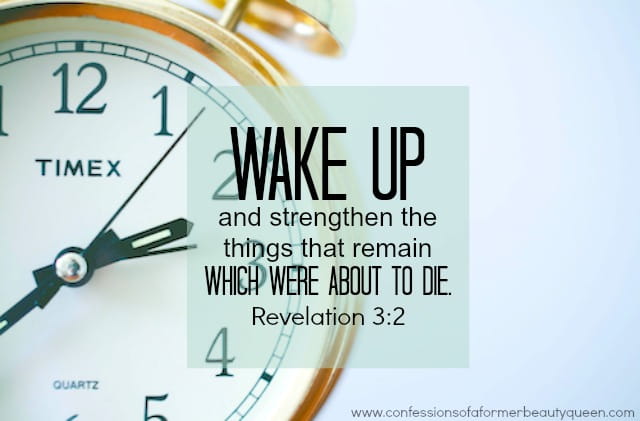 A couple of months ago I received an email from a friend. Attached was an article about movements going on within the church. When I say church, I mean, the church at large. Particularly, in this country. The article did some name calling and addressed issues that left my head spinning.
Fast forward a couple of weeks and another friend forwarded a few more articles about the same concerns for the church. This time it was obvious the Lord was trying to get my attention. And He did.
I've been increasingly concerned about trends which have infiltrated our churches and are leading people away from the truth. Things like pragmatism, which is basically man's philosophy of doing and creating that which brings about desired results. Working the church like a business. Bringing in volumes of people. Adjusting the message so that it's attractive to the skeptics. Sound familiar?
How about relativism? This is the belief that various things are true for different people. No absolutes. Meaning, what's true for me may not be true for you, etc… And it's trickling in to the pulpits. Churches are changing their views on sin. Doctrine they have held for centuries that is based on God's word. Why are they changing their minds? Because of the pressure of a relativistic society which doesn't support absolutes.
We are in real trouble here. We need to wake up from our spiritual slumber and be alert to what's going on in the body of Christ and stand for Truth.
---
Father, I come before You today asking that You wake us up. I ask that You open our eyes and quicken our minds to the knowledge of what's going on around us and in our churches. You are clear in Your word that we are to extract the precious from the worthless in our worship of You. (Jeremiah 15:19) You are a holy God. Lord, wake us up from our spiritual sleep and strengthen the things in us that remain. Complete those things in us that are pleasing in Your sight. (Revelation 3:2) Make us remember what we have received and heard and move in our hearts to repent if we have strayed from Your truth. Lord, You have called us to be separate, holy to You. (2 Corinthians 6:17) Help us to love others and yet never compromise the truth of Your word and Your ways.

Father, Your eyes move to and fro throughout the earth that You may strongly support those whose heart is completely Yours. (2 Chronicles 16:9) Lord, give us singleness of heart. Put a new spirit within us. Take the heart of stone out and give us a heart of flesh that we may walk in Your statutes and keep Your ordinances and do them. Then we will be Your people and You will be our God. (Ezekiel 11:19-20)

Father, we will fall for the tricks of the enemy every time if we don't know You and know Your word. O God, I earnestly ask that You write Your law on our hearts, put Your law within us. (Jeremiah 31:33) Make us ever watchful, knowing the time, that it is already the hour for us to awaken from sleep, for now salvation is nearer to us than when we believed. (Romans 13:11) Lord, help us to be careful how we walk, not as unwise, but as wise, making the most of our time, because the days are evil. Let us not be foolish, but understand what Your will is. (Ephesians 5:15-17)

In Jesus' name, Amen.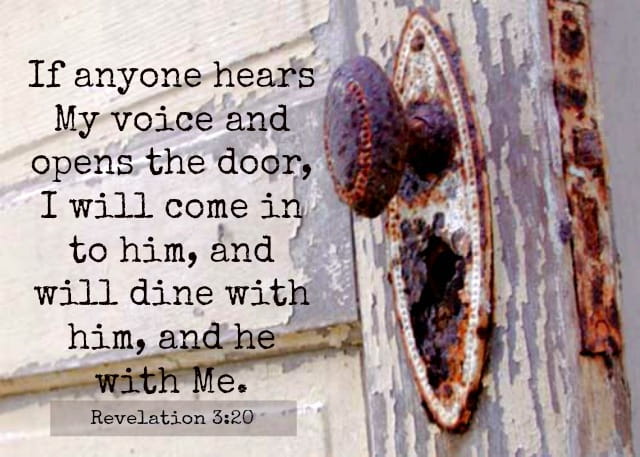 We live in a world of noise. Television, radio, machinery, cars, airplanes, sirens, everything is either talking at us or whirring around us.
Experts say that excessive noise can actually cause health problems, lowering our immune system and causing stress and anxiety.
With all the voices clamoring to be heard, how can we hear from God? He is a gentleman and is waiting for us to tune our ears to hear what He is saying.
He is always speaking. But do we take the time to listen?
One of my favorite things to do when I was growing up, was to wake up before sunrise and sit on my grandparent's back porch with my grandfather. He would light his pipe and we would stare out at a sea palmettos and tall pines and watch as night turned into day. The sun would creep ever so slowly up through the trees as we sat in the stillness and listened as the world came to life. Turtle doves, whippoorwills, the cattle in the distance. In the stillness you could discern each sound. But we had to come and sit for a moment or we would miss it.
What moments await us if we would but pause in stillness and listen to God.
---
Father, I come to pause in the quiet to ask You speak to us over the clamor. Lord, voices compete for our attention starting early in the morning. I pray that You would remind us each day to turn our ears to You. Teach us to begin every morning listening for Your voice, Your word. In the quiet. Expecting to hear.

Father, we once walked as the Gentiles walked, in the futility of our mind, darkened in our understanding and excluded from life with You, because of the ignorance that was in us and because of the hardness of our heart. (Ephesians 4:17-18) But, Lord we have laid that aside and ask that You renew us in the spirit of our minds. (Ephesians 4:23)

Tune our ears to You, Lord God. Let us be quick to hear, slow to speak and slow to anger. (James 1:19) And I pray that we would put aside all filthiness and all that remains of wickedness and in humility receive the word implanted, which is able to save our souls. And that we prove ourselves doers of the word, and not merely hearers who delude ourselves. (James 1:21-22)

Show us Your lovingkindness, O Lord, and grant us Your salvation. Let us hear what You are saying, for You will speak peace to Your people, to Your godly ones. (Psalm 85:7-8) Send out Your light and Your truth, and let them lead us. Let them bring us to Your holy hill, to Your dwelling place and we will go to Your altar, to You our exceeding joy. (Psalm 42:3-4)

Give us ears to hear, Lord, and speak. We are here and we are in need of You. In Jesus' name, Amen.