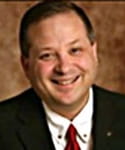 Gracious Heavenly Father, we love You and praise You! Grateful for your presence here among us in the heart of every believer who calls Jesus Christ Lord! Today, I lift before You our media…and not just the radio, television, and newspaper outlets, but…EVERY new form of communication available today.
So Father, we pray for those who spend countless hours trolling the internet, looking for every opportunity to comment on, and often critique, the actions and mistakes of others. Predators who prey upon the lonely and unprotected. We pray for a change in the mocking spirit that appears in every nearly thread online. I pray that those who post their opinions would remember the responsibility that comes with that privilege, and consider the harm that can be inflicted with the turn of a phrase.
Father, I pray that our children would be protected from the cynicism that seems to riddle every television program today. Everyone and everything is fair game, and lives are being ruined daily as the misery of others is offered up as cheap entertainment. We pray for discernment in the minds of those who consume YouTube, the TV networks, NetFlix, Hulu, and every other means our enemy can use to fill our minds with toxic waste. Father, I pray that you would heal the seared consciences of those who produce such programming, that they would understand the damage they are causing our marriages, our families, our communities, and our nation.
I pray for the print media, and for broadcast radio. I pray, Father, that You would raise up a generation of communicators with a heart for their fellow man, and a heart for God. People that would use words in these very intimate media to heal and encourage, rather than divide and inflame.
I lift before You Father, our news media. May they be concerned, not with ratings, not with personal or political agendas, but instead be consumed with a quest for the truth, that we might be able to see and hear all sides of an issue without the need to win a battle by shouting down those of differing positions.
And finally, I pray for our children, texting and emailing and Tweeting and Facebooking and Googling and Skype-ing and four-squaring and tumblering! Father, we have more means of connecting today than at any other time in history, but we have far fewer meaningful connections than ever before. I pray that we all would be wise consumers of the media…but even more…I pray that we would learn to turn it all off, pull out the ear buds, and listen together for Your still, small voice in authentic relationship—face to face—with others who know You as King! For You ALONE are worthy of our attention…our worship, and our praise FOREVER…AMEN!
Monday, February 11, 2013
In the course of studying Scripture to prepare my Sunday School lesson over the weekend, I came across this neat confirmation of what the Bible says about love and respect. You may remember that author Gary Thomas joined us to remind that God's purpose for marriage was not to merely make us HAPPY, but to make us HOLY! Well, how does that relate to love and respect?

Let's revisit Ephesians 5—verse 33: However, each one of you also must love his wife as he loves himself, and the wife must respect her husband. Emerson Eggerichs has made a career out of exploring that single verse, and its implications. But does the Bible, in its amazing internal consistency, support this notion elsewhere? Back up to verses 25 to 27: Husbands, love your wives, just as Christ loved the church and gave himself up for her to make her holy, cleansing her by the washing with water through the word, and to present her to himself as a radiant church, without stain or wrinkle or any other blemish, but holy and blameless.So God wants to use the husband in marriage to make his wife HOLY. Is there any benefit men might enjoy from loving their wives, and helping her become holy? Jump to Proverbs 31…that's right ladies, that Proverbs 31 woman! Verse 23 is nestled right in there among all the attributes of that virtuous woman: Her husband is respected at the city gate, where he takes his seat among the elders of the land. Why is THAT, do you think? How does he gain such RESPECT? Jump down to verses 28 through 30: Her children arise and call her blessed; her husband also, and he praises her, saying "Many women do noble things, but you surpass them all." Charm is deceptive, and beauty is fleeting; but a woman who fears the LORD is to be praised.

OK, so a husband loves and praises his wife, whom he has washed in God's Word, helping her to be holy. And what does that husband receive? Respect at the City Gate! There's love and respect, OT-style! I'm just sayin'...the more you study God's Word...the more it proves itself to be the absolute Truth!
It's just another thing I won't miss as I switch off the TV in February: the seemingly endless parade of programs and commercials that mock men and boys. Other groups in our society would not tolerate such blatant discrimination, yet it seems that men, the all-time great oppressors, are fair game. This castigation of men in media is designed to court the predominately-female consumer that makes most of the purchase decisions for the typical American household. Apparently, the extreme Charlie Sheen stereotypes play well with women these days; if a man is not portrayed as boorish and sex-obsessed, he'll likely be cast as effeminate, odd, or outrageous. Who is a young man to emulate?
Politicians are sleazy, cops can't be trusted, businessmen are only in it for themselves. Men need to, instead, embrace their "feminine side." Where does a young man look for role models?
"Girls rule, and boys are stupid"—or so say the T-shirts sold at the pre-teen jewelry store at the mall. "Girls deserve more opportunity at school," so we create Title IX. "Undisciplined boys need to sit still in class and express themselves verbally, like girls do." Where does a young man go to learn, and enjoy simple respect?
Women, in the lust-laden culture, are encouraged to use their sexuality as just another weapon to win in the workplace. Men are wired to respond to such signals, but if they do, they will be reprimanded or fired. How is a young man to interpret the signs?
Women are just as qualified as men in every endeavor: in the classroom, the office, and the field of battle. We do not dispute that fact. But, as Secretary of Defense Panetta removes all restrictions on females in combat, men will soon need to suppress their natural urge to protect women, and instead learn how to watch them die on the front lines. How is a young man to act and feel?

Society sends confusing mixed messages to young men and boys. Those males are then ridiculed and ruled irrelevant when they don't know the way forward. Some of these men withdraw into fantasy worlds; others lash out in rage. We wonder why many of our boys are underachievers, and lack direction. Where is a young man to find a pattern for life, when the culture has given up them, and Jesus is banned from the classroom?
A few takeaways from our special program, "America: Up in Arms" on 1/10/13. Comments in italics are mine:
--The brain is very susceptible to suggestion. According to an article in Scientific American(1/2011), merely watching a movie showing violent acts predisposes us to act violently. Even just listening to violent rhetoric makes one more inclined to be violent. Ironically, the same mirror neurons that make us empathic make us also very vulnerable to all sorts of influences. Without cognitive (self) control, we tend to act on such impulses. In people like the shooters in AZ and CN, those control mechanisms have become deranged. So why are we focusing solely on guns, and ignoring the influence wielded by violent films, games, and music on deranged minds?
--Just about every high-profile politician (Feinstein, Reid, Biden, and Obama) that has been vocal about gun control in the current debate is also on-record as saying they are an unwavering supporter of 2ndAmendment rights. And the number of Hollywood celebrities that are two-faced on the issue, as exposed by an amateur filmmaker last week, should cause them to be embarrassed…if Hollywood celebrities still possess that capacity!
--Though the Bible is, obviously, silent on guns (which were not yet invented, as the canon of Scripture had closed), the Old and New Testaments speak with one voice about the right of the individual to use weapons and lethal force in protection of his family. Dr. Dan Peters also showed us that only "Philistine-type" governments in Scripture confiscated weapons, and then only to enslave the people. The second amendment to the U.S. Constitution that recognizes the right of a citizen to "keep and bear arms" is in harmony with the teachings of the Bible.
Those who amended the Constitution in 1791 to add the Bill of Rights made it clear in their preamble that those first 10 amendments weren't designed to limit freedom, but "in order to prevent misconstruction or abuse of [the Constitution's] powers"…to "best ensure the beneficent ends of its institution." The Constitution is an intentionally-spare document—difficult to amend—because our Founders and Framers perceived the direct correlation between more restrictive laws, and restricted freedom. But Adams, Madison, and others also recognized the essentials of religion and morality as "indispensable supports" to limited government.
We don't need more gun law. We need more religion and morality.
About Mark Daniels
Mark Daniels is a broadcasting veteran of more than 30 years, and currently serves as the Programming and Marketing Manager of WFIL/WNTP in Philadelphia. His daily talk show and On the Mark commentaries have consistently won top honors from the PA Association of Broadcasters, as well as past awards from the Philadelphia Press Association, Excellence in Media, and others. Daniels serves as host of the nationally-syndicated Christian ministry program, The Bible Study Hour with Dr. James Montgomery Boice. He is a church elder and Bible conference president. Mark Daniels can be heard weekdays at 4pm ET on www.wfil.com, and The Mark Daniels Show can be seen weekly on WBPH-TV 60 (WBPH.org).
Example: "Gen 1:1" "John 3" "Moses" "trust"
Advanced Search
advertise with us