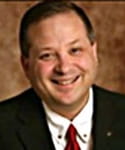 We learned Thursday that Wal-Mart's critics are opening a new front in their battle with the retail giant. They'll  be showing a documentary film, Wal-Mart: The High Cost of Low Price, in an effort to prove that the company's practices are more than bad business--they're downright immoral.

But the film's premise is not even my greatest concern--it's the venue. The movie will be screened at about a thousand churches nationwide on November 13. As enthusiastically as I embraced the in-church concept for Left Behind:World at War, and Mel Gibson's Passion of the Christ...I couldn't agree less with the idea of screening this film in the local sanctuary or fellowship hall.

I don't think churches should be opening their doors to show any film without a Gospel message. Inferring God's endorsement on an attack against Wal-Mart is not only dangerous for that church's non-profit status...it's just plain wrong. 

Granted, this is a discussion that needs to be joined in some venue. Wal-Mart's gotten where they are by offering good products at guaranteed low prices…and Americans have responded with their pocketbooks...but those low, low prices do come at a price to our nation's overall economic health. Not only are decent jobs at competing retailers lost (largely, because those retailers don't know how to compete), but a vast majority of those low-cost products are purchased from Chinese manufacturers, to take advantage of their relative lack of import tariffs, and lower manufacturing costs (click here for an excellent article on the subject, which appeared in my editorial titled "Playing Fair" back in May). Such wholesale buying tactics contribute greatly to our massive trade deficit.

So the question is this: who is willing to pay more for nearly everything they buy, in order to "make a statement" to Wal-Mart? Uh...anyone?
Have something to say about this article? Leave your comment via Facebook below!
About Mark Daniels
Mark Daniels is a broadcasting veteran of more than 30 years, and currently serves as the Programming and Marketing Manager of WFIL/WNTP in Philadelphia. His daily talk show and On the Mark commentaries have consistently won top honors from the PA Association of Broadcasters, as well as past awards from the Philadelphia Press Association, Excellence in Media, and others. Daniels serves as host of the nationally-syndicated Christian ministry program, The Bible Study Hour with Dr. James Montgomery Boice. He is a church elder and Bible conference president. Mark Daniels can be heard weekdays at 4pm ET on www.wfil.com, and The Mark Daniels Show can be seen weekly on WBPH-TV 60 (WBPH.org).
Example: "Gen 1:1" "John 3" "Moses" "trust"
Advanced Search
advertise with us
Recently on Crosswalk Blogs