This week, a brother in Christ asked me this question. So, I thought I would pass on my brief answer. First John 5:16 is a difficult verse. However, before explaining its meaning, read the full context.
14 And this is the confidence which we have before Him, that, if we ask anything according to His will, He hears us. 15 And if we know that He hears us in whatever we ask, we know that we have the requests which we have asked from Him. 16 If anyone sees his brother committing a sin not leading to death, he shall ask and God will for him give life to those who commit sin not leading to death. There is a sin leading to death; I do not say that he should make request for this. 17 All unrighteousness is sin, and there is a sin not leading to death (1 John 5:14-17, NAS).
It seems best to me that we understand the sin leading to death as being the ultimate form of God's discipline of a believer. Let me explain. The immediate context contains instruction concerning how to pray for fellow Christians. Read more...
There is perhaps no more pressing and critical issue in our culture and in our churches today than sexuality. God has designed us with a good and beautiful drive for marital intimacy, but ever since the fall it has been distorted -- especially in recent years. And these destructive cultural morals are creeping into families and churches and are damaging relationships. Too often churches are reluctant to address these matters.
For these reasons, our church is hosting a conference to help bring much-needed biblical clarity to this important and timely topic. You'll receive valuable guidance and useful resources that will help you navigate these times with courage, hope and wisdom.
KEYNOTE SPEAKERS
Tim Challies worships and serves as an elder at Grace Fellowship Church in Toronto, Ontario. He is a book reviewer for WORLD magazine, co-founder of Cruciform Press, and has written several books including The Discipline of Spiritual Discernment, The Next Story, Do More Better, Visual Theology; Sexual Detox: A Guide for Guys Who are Sick of Porn; and HELP! My Kids Are Viewing Pornography! (forthcoming). He writes daily at www.challies.com. Tim is the husband of Aileen and a father to three children aged 10 to 16.
Paul Tautges is senior pastor at Cornerstone Community Church in suburban Cleveland, Ohio, and author of eight books including Counseling One Another, Brass Heavens: Reasons for Unanswered Prayer, Delight in the Word: Biblical Counsel for Everyday Issues, and others. He is also the consulting editor of the LifeLine Mini-Book series from Shepherd Press. Paul is a Fellow with ACBC (Association of Certified Biblical Counselors). He and his wife, Karen, are the parents of ten children (three married), and have four grandchildren.
John (Jay) Younts is the author of Everyday Talk, Everyday Talk about Sex & Marriage: a biblical handbook for parents,and other materials on parenting. He is also the Shepherd Press blogger. He has been teaching and speaking on parenting issues for over 30 years. He serves as a ruling elder at Redeemer Associate Reformed Presbyterian Church in Moore, South Carolina. He and his wife Ruth have five adult children.
WOMEN'S SESSION SPEAKER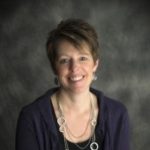 Bobette Hatteberg is the Children's Ministry Director at Cornerstone Community Church. Bobette and her husband, Scott, have been members of Cornerstone since 1990 where Scott serves as an elder. She is a certified biblical counselor through the Association of Certified Biblical Counselors (ACBC) and a former music therapist. Bobette directs Cornerstone's nursery program, children's Sunday School and various children's events. She also teaches for Cornerstone's Motherhood Connection, a ministry for mothers of preschool children, as well as marriage and parenting small groups alongside her husband. Bobette and Scott have two children, Alyssa and Adam.
SESSION TOPICS
The Goodness of God's Original Design
The Design Distorted
The Internet: Applying God's Wisdom
Everyday Talk about Sexuality
Men's Session: Sexual Detox for Men
Women's Session: Conversations about Womanhood
God's Grace for Sexual Sinners
REGISTRATION
Through January 8, 2016
Individual: $30
Couple: $50
January 9th and after
Individual: $50
Couple: $75
For more information, and to register for this crucial and timely conference, click here.
If you are a Christian, praise is not optional. The spirit of thanksgiving and the habit of thankfulness are to be part of what set you apart from the unbelieving world. For the believer in Jesus Christ, thanksgiving is not merely the focus of one day—as it is here in the United States—but it is to be a continual habit.
In Psalm 30, David, the songwriter and king of Israel, resolves to thank God forever. The book of Psalms is the Hebrew hymn book, which was inspired by the Holy Spirit—as is all of Scripture.
Open your Bible to Psalm 30. Take a few minutes to read it and then walk through it with me.
Psalm 30 is one of the Thanksgiving Psalms which was sung at the dedication of the temple built by his son, Solomon. Here, David lifts up the Lord as the one who is worthy of praise. He resolves to give thanks to God forever, and his example encourages us to determine in our hearts to be people who are always thankful. He gives us four reasons.
Give thanks to God because He gives help when you are in danger (vv. 1-3).
"I will extol" the Lord, David says. The word extol is from the word meaning "to be high, exalted." David is lifting God up in praise because it was God who lifted him out of all his trouble. "You have drawn me up and have not let my foes rejoice over me." The Lord had drawn up David, as one is drawn from a well. He drew me up from the pit of destruction, out of the miry bog, and set my feet upon a rock, making my steps secure (Ps 40:2).
As the chosen leader of Israel, David encountered many trials and tribulations. At times, his enemies overtook him, overwhelmed him, and appeared to have destroyed him for good. But God was with David. God had a plan. David was a great sinner like you and I, but in the end, David was vindicated as a man after God's own heart. In the end, his foes were not able to rejoice over his destruction.
Why? Because God lifted him up.
The inner pain of his suffering is honestly revealed in verse 2. "I cried to you for help…and you have healed me." It's interesting to me that when most Christians speak of healing their minds are solely fixed upon the human body—as if the focus and attention of our lives is on this temporary dwelling place. As if we are promised good health in this fallen world. As if that is to be our utmost concern.  However, there are other kinds of healing. There is a healing of spirit and soul which usually takes much longer than any of us realize. If you have ever been through a time of severe conflict, or have been personally attacked by hateful people—especially other Christians—you may find that the inner wounds take longer to heal than you had expected.
And yet, David speaks of God's faithfulness even in this realm, too. Look at verse 3. It speaks volumes. Healing and restoration after a period of severe attack can only be fully brought about by the Lord, who is our healer. In times of danger, know this: God is your protector. Therefore, we must give thanks to God because He gives help when we are in danger.
Give thanks to God because He gives you a lifetime of favor, not anger (vv. 4-7).
"Sing praises," David says, "O you his saints." David calls those who trust in God to verbalize their thanksgiving. Saints are true believers, those who have been plucked from the pit of sin and given new life by the grace of God. The New Testament often designates believers as saints. The word is from hagios, meaning holy. Believers are those whom God has drawn up from the well of sin, and set apart for Himself. We are called to be holy since we are already holy (set apart) in position.
As saints, we must "give thanks to his holy name." One significant reason God deserves our constant praise is found in verse 5. God's anger is only for a moment and his favor is for a lifetime. You see, God's anger is unlike ours. He is not quick-tempered, and His anger does not linger (Exodus 34:6).
God's favor is for a lifetime. His goodwill and acceptance of us—in Christ—is forever. Ephesians 1:6 teaches us that God has accepted us in the beloved One, Christ. And Hebrews 2:11 encourages us by telling us that Jesus is not ashamed to call us his brothers and sisters. Why? Because, in Him, we are declared righteous.
Again, the psalmist's honesty is clear: "Weeping may tarry for the night." Strong weeping and bitter crying are part of extreme trials and tribulations. But…"Joy comes in the morning." The more you live a life dedicated to the Lord, the more you will realize that this life is not the source of your joy. The book of Job reminds us that "man is born to trouble as the sparks fly upward." Life in this fallen world will be filled with disappointments, even deep hurts—inner pain beyond description. But never forget this: When you know the Lord then joy will come. After your long walk through your God-appointed dark, foggy valley—when night never seems to end—there is a joy that will come in the morning.
O, suffering saint, know this. Believe this. Cling to this. One day, your sadness will turn to singing. This was a lesson David needed to learn. Previously, as verse 6 indicates, he trusted in himself, in his self-sufficiency. But God had to teach him that He alone is his mountain, his strong rock and, therefore, is worthy of praise.
Give thanks to God because He gives mercy when you are in despair (vv. 8-10).
Take a moment to read verses 8-10 again. In his moment of despair, David admitted that he needed a fresh supply of God's mercy. When David sinned by counting the people it revealed that his faith was in his military strength, not in God. Therefore, Gad, the prophet, announced God's judgment. In response, David said to Gad,
"I am in great distress. Let us now fall into the hand of the LORD for His mercies are great, but do not let me fall into the hand of man" (2 Sam. 24:14). David knew that mercy only comes from God, ultimately. If you are in despair, don't look to men for mercy. They will always disappoint you. Look to Jesus who is abundant in mercy. Remember the promise of Hebrews 4:15-16.
Give thanks to God because He gives you joy that surpasses grief (vv. 11-12).
Read (slowly) verses 11-12. It is God, and God alone, who is able to remove your garments of grief and sorrow and give you gladness in exchange. For a similar assurance, read Psalm 69:10-13.
Why has God done this for David? Why did God give him joy that surpassed his grief? So that, David said, "my glory (my soul) may sing praise your praise and not be silent." God delights in our praise, and to generate that praise He walks with us through long, dark valleys of suffering in order to produce the kind of thankful hearts that bring Him pleasure. In Christ, there is a joy that surpasses all the griefs we have to endure in this life (Romans 8:18).
Look at the final sentence of Psalm 30. O Lord my God, I will give thanks to you forever! Is this the resolution of your heart? Praise is not an option for the Christian. The spirit of thanksgiving and the habit of thankfulness are to be habitual in our lives.
This post is adapted from last Sunday's sermon, Give Thanks to God Forever.