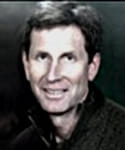 When Tennessee legislators dedicated August 31 to honor traditional marriage, "marriage equality" advocate Chris Sanders intoned, "We're not opposed to traditional marriages, but we believe traditional marriage should be for everyone."

How Mr. Sanders missed the memo is anyone's guess, because marriage, which until quite recently didn't need to be qualified as "traditional," is a heterosexual institution by nature and definition. At the same time, marriage is, and always has been, for everyone regardless of sexual orientation.
That's right: Any person, whether gay, lesbian, bisexual, or straight, can get legally married in any of the 50 states. Although common restrictions apply, concerning the ages, kinship, and genders of the interested parties, there is no restriction on sexual orientation.
Thus, contrary to the charges of "marriage equality" proponents, a homosexual is treated equally under the law to a heterosexual. Both are free to marry and both are subject to the same rules and conditions.
For instance, while a straight man is free to marry the woman of his dreams, he is prohibited from marrying his brother to become his insurance beneficiary, just as a homosexual is prohibited from marrying his or her same-sex partner for tax or insurance purposes.
In the interest of special interests
The fact that most homosexuals choose not to marry, under the restrictions that apply to everyone, doesn't insinuate inequity for homosexuals. Their situation is like that of a social organization that wants to be treated as a church by the IRS but chooses not to conform to the definition of a church.
Indeed, the rejection of marriage as it has been known from time immemorial demonstrates that the agitations over "marriage equality" are not about equal access, for that already exists; it is about redefining the institution for special interests.
Imagine if, in the name of "tax equality," Bill Gates were to propose that "nonprofit organization" be redefined so that he and Microsoft could enjoy the same tax benefits as Rick Warren and Saddleback. He would be rightly excoriated.
The same would happen to a white male wanting affirmative action benefits by redefining "ethnic minority," or a civilian who would change designation of "military veteran" to gain VA benefits. But when a LGBT activist argues that marriage should be changed to serve the special interests of the homosexual community, he is upheld as a champion of civil rights.
While equality exists in marriage, and always has, it does not exist in "marriage equality," particularly in the way differing opinions and those who hold them are treated. Continue reading here.
Hardly a week goes by without another high-profile politician or organization jumping on the "marriage equality" express. Just think, in less than four weeks' time . . .
Bill Clinton, who signed Defense of Marriage Act (DOMA)* into law in 1996, stated that it is time to overturn it.

Jon Huntsman, a Republican candidate for the 2012 presidential election, announced his support for gay "marriage."

Fellow Republican candidate Rob Portman followed suit, disclosing his evolved thinking on the matter.

Hillary Clinton came out backing same-sex "marriage" both "personally and as a matter of policy and law." (Presumably, Mrs. Clinton intends to break with those rhetoricians who claim they would never allow their personal values to shape public policy.)

Over 100 Republicans, including a couple of former top advisors to Mitt Romney and John McCain, issued an amicus brief advocating marriage "equality."

The American Academy of Pediatrics concluded, "Allowing gay parents to marry is in the best interests of children." (Considering that the largest, most representative, and most rigorous on homosexual parenting to date found that children who grew up in gay and lesbian homes fared worse, in a number of areas, than children raised by both biological parents, it suggests that there was more of politics than of science in that conclusion.)

On top of that, the Obama administration, which two years prior chose to stop upholding DOMA, decided to against the law before the U.S. Supreme Court.
Many of these people had been staunch defenders of traditional marriage for years. Even Barack Obama, as recently as 2008, Pastor Rick Warren, "I believe that marriage is the union between a man and a woman . . . for me as a Christian, it is also a sacred union."
The winds of culture
The barrage of turnarounds comes at a time when nearly every poll shows that same-sex "marriage" enjoys a comfortable margin of public support with overwhelming approval among younger voters. Given that politics is a product, rather than a producer, of culture, it is no surprise that these about-faces follow the winds of popular opinion. What is surprising is the candor of the flip-floppers in revealing just how important those winds were. Continue reading here.
By all immediate measures, Jesus' ministry was a total failure. But it wasn't for lack of effort or commitment.

At the prime of life, Jesus left his carpentry bench in Nazareth for the dusty roads of Palestine. For three years He promoted His brand, wowing crowds with miracles and captivating them with teaching. On more than one occasion He drew thousands to a remote place to see Him and hear Him. He invested Himself in the training of twelve handpicked men to carry His message to the world. But despite all of His good intentions and effort, at the time of His death, His following numbered scarcely more than one hundred individuals.
Worse, at the end of His ministry, one of his trainees betrayed Him, another vigorously denied Him, and the rest abandoned Him, leaving a handful of women to stand by and mourn as life oozed out of His scourged and nail-pierced body.
When the stone was rolled over the mouth of the tomb, Jesus was just one more in the parade of misguided leaders whose visionary movements failed to outlive them. Or so it seemed. Within two months after His death, something extraordinary happened: The Jesus Movement didn't wither and collapse, it flourished.
Numbers and impact
Within the span of a few weeks, the small band of deserters regrouped and their ranks began to swell—first to 3000, then to 5000 (including women, their number was probably close to 10,000)—despite sustained opposition from detractors. And for 2000 years their ranks have continued to increase, making Christianity the world's largest religion with over 2 billion adherents and counting.
But it is more than numbers that make Christianity a singular phenomenon: Against every other movement, ideology, and belief system, the culture-shaping impact of Christianity is unequaled. In fact, Christianity is the seed from which Western civilization sprang up and blossomed.
It was the belief in an intelligible universe populated with intelligent beings whom the Creator entrusted to care for, manage, and enrich His handiwork, that enabled the shift from astrology and alchemy to modern science. Christian notions about equality, freedom, and man as divinely endowed being led to the Western rule of law. Sacrificial love, as taught and modeled by Jesus, inspired the establishment of the first hospitals, orphanages, and charities. And believers who took their faith into the public square, rather than leave it at the doorstep of the church, became the vanguard of the great social movements of abolition, suffrage, and civil rights.
If that doesn't strike you as strange, it should. Continue reading here.
Thursday, February 21, 2013
During World War I a pair of life-long friends enlisted in the Army together. Assigned to the same platoon, John and Bill vowed to never leave the other behind.
The two buddies were deployed to the German front and soon experienced the brutal cycle of trench warfare: advancing a few yards against the enemy on one day, only to give back those yards on the next. Yet in skirmish after skirmish, John had Bill's back and Bill had John's.
On one charge when their company was sustaining heavy casualties, the bugle sounded for retreat. As the last man scurried back to the safety of the trenches, Bill noticed that John was missing. Scrambling over the bodies of dead and injured men, Bill frantically slogged through the mud-filled ditches, shouting, "John, John!"
As the din of mortar blasts and artillery fire began to subside, Bill heard a familiar sound above and beyond their defense line. Peering cautiously over the lip of the embankment, Bill scanned the barbed-wired horizon. Amid the bodies of fallen soldiers, Bill caught sight of his friend about twenty yards deep into No Man's Land. John was sprawled out on a carpet of mud and blood, mumbling something unintelligible.
Reflexively, Bill took to the ladder and leapt onto the battlefield in the face of hostile fire. Behind him a shout entered his ears, "Back in the trenches, soldier… on the double, that's an order!" but failed to penetrate his consciousness. In front of him, the moans of his friend exerted a gravitational pull on his entire body.
From the embankment the platoon sergeant watched Bill race across No Man's Land, stop at the body of a downed soldier, and lower his head to the man's lips.
After about a minute Bill raised up, turned, and, with bullets whizzing by, ran hunkered to his platoon. As he dove headlong into the trench, the sergeant barked: "Mister, I gave you an order out there! We don't need to lose men attending to dead men."
"Sir, I'm sorry, but he wasn't dead when I got to him."
"Hmph…well, I saw you lean over him. Did he say anything?"
"Yes, sir. He said, 'I knew that you would come.'"
The friendless male
Three thousand years ago, Solomon warned against the dangers of the isolated man: "A man of many companions may come to ruin, but there is a friend who sticks closer than a brother."
Most men have any number of companions, but it is the rare man who has the kind of friend that Solomon wrote about: a "Bill" or "John" who is invested in him, enjoying life with him, watching his back, never leaving him behind, "a friend who sticks closer than a brother."
Even in long-term friendships, men seldom go deeper than the social patina of work, sports, and hobby interests. Consequently, when a man experiences difficulties in a critical area of life—his marriage, his family, his secret behaviors—more often than not, he goes "Lone Ranger." And when he does, more often than not, he settles into a pattern of spiritual drift that only exacerbates his problems. Trusting his care to no one but himself, the Lone Ranger man asserts his self-sufficiency, to the detriment of himself and all those around him.
Over the last few decades, moral failures from our nation's leaders, from councilmen to presidents, have become all too common. But the failures of prominent religious figures like Jimmy Swaggert, Jim Bakker, Ted Haggard, and the Catholic clergy have been particularly damaging and disturbing, fueling the charge of hypocrisy from critics and leaving followers wondering how their leaders could have veered so far from the teachings of the faith. But such failures are nothing new among God's people.
On our own, failing
In his book The Making of a Leader, Dr. Robert Clinton notes that less than one third of the leaders in the Bible finished well. Even those who did—Jacob, Moses, Aaron and David, to name a few—experienced major moral lapses that significantly undermined their ministries. Although the particular temptations they succumbed to may have been different (pride, abuse of power, lack of integrity, sexual misconduct), common to all was the lack of accountability.
I'm reminded of what Jimmy Swaggert said about his moral fall: "I fasted and I prayed and I begged God for deliverance from pornography. I realize now if I had turned to my brothers in Christ for help, I would have been delivered."
Then there was pastor and author Gordon MacDonald who, after an immoral relationship was revealed, stated, "I now realize I was lacking in mutual accountability through personal relationships. We need relationships where one man regularly looks another man in the eye and asks hard questions about our moral life, our lusts, our ambitions, our ego."
Vital to our well-being are people who not only cheer us on, but challenge us with sometimes uncomfortable questions—the ones that make us pause and examine the trajectory of our lives. Yet as men's ministry leader Rod Handley points out, we want friends but not accountability. When we hit a pothole in life, we think: "I can handle this on my own"; "What I do privately is my business"; and most tellingly, "I don't want to change my sin patterns."
The failures of heroes past and present demonstrate that, as someone once said, "the only thing we can do successfully by ourselves is fail." Indeed, the words of King Solomon are as important today as they were three millennia ago:
"Two are better than one, because they have a good return for their work: If one falls down, his friend can help him up!"
This year the wisdom of those words will be showcased in a most unlikely place. Continue reading here.
About Regis Nicoll
Regis Nicoll is a Centurion of The Chuck Colson Center for Christian Worldview. After a 30-year career as a nuclear specialist, Regis became a freelance writer who writes on current cultural issues from a Christian perspective. His work regularly appears on BreakPoint online and SALVO magazine among other places. Regis also teaches and speaks on a variety of worldview topics, covering everything from Sharing the Gospel in a Postmodern Generation to String Theory. As a men's ministry leader in his community, Regis also conducts seminars for the spiritual development of men.
Example: "Gen 1:1" "John 3" "Moses" "trust"
Advanced Search
advertise with us