5 Ways Pastors Can Keep from Burning Out
Ava Pennington, Crosswalk.com Contributor
Wednesday, July 16, 2014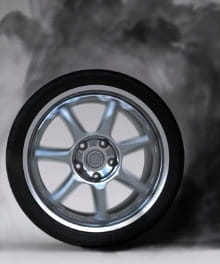 "Always on, always here for you." That was the slogan for the recent fundraising campaign of a local Christian radio station. It assured listeners that whenever they tuned in, the radio station would be there.
It's a great slogan for a radio station…but not for a ministry leader.
Technology tethers us to our jobs 24/7. Smartphones deliver much more than phone calls. Committees, meetings, telephone calls, and preparation drain our energy and our time. The people we serve need us to be there for them. People working and volunteering in our ministries need us for training and direction. As Michael Thedford, pastor of LifeQuest Church in Palm City, FL, notes, "Ministry has an insatiable appetite."
But ministry, even full-time ministry, isn't the only thing competing for a piece of us. Family, healthcare, vocation (if ministry is not providing a means of support) all demand our time and attention. And let's not forget the most important thing of all: our individual, personal relationship with God.
So how do we give ourselves to ministry without sacrificing our health, family, and even our relationship with the One who called us to serve him? If we're not careful, we and our ministries will burn out like sparklers at the end of an Independence Day celebration.
Personal priorities
The Christian life, and especially ministry life, emphasizes putting others ahead of ourselves. But there's at least one area where those in ministry must put themselves before others. That area is our relationship with God in Christ.
Ministry is not a substitute for a vibrant, dynamic relationship with the Lord. As Oswald Chambers said, "Service is the overflow which pours from a life filled with love and devotion." Service is not the cause of intimacy with the One to whom we belong. It is the result of that intimate relationship. Chambers also noted, "The greatest competitor of true devotion to Jesus is the service we do for him."
One of the biggest and sneakiest dangers of ministry occurs when ministry preparation becomes a surrogate for our own personal application. Preparing a message or lesson for others is not the same as studying for our own spiritual growth. We can't give to other people what we don't have ourselves.
Is quiet time alone with the Lord—apart from ministry preparation—a daily priority? If not, why not?
The value of rest
When was the last time you took a nap? They're not just for kids. Rest has gotten a bad rap. In our driven world. Even in ministry, we've been conditioned to believe that six hours sleep a night is all the rest we need.
But rest involves more than getting a good night's sleep. It's more than taking an occasional nap, although both of these types of rest are necessary.
Times of rest and recreation are not a luxury. They are a necessity. We need to take breaks, vacations, even sabbaticals. At the very least, we should be observing one "Sabbath" day each week. For those in ministry, it usually won't be Sunday, so pick another day. Of course, too much time off is not a good thing, either. But that isn't usually the case for those in ministry.
Without rest, we become irritable, short-tempered, and drained. Even the prophet Elijah learned the value of rest as we read in 1 Kings 19:5-6. After a major victory over pagan prophets, an exhausted and depressed Elijah slept, ate food provided by an angel, then slept some more before ministering again.
However, rest is not just a physical discipline. We also rest emotionally and spiritually by trusting the Lord in the midst of activity. By acknowledging his sovereignty over our to-do lists. By submitting to his direction without forcing detours to follow our own agendas.
Recently on Pastors / Leadership
Have something to say about this article? Leave your comment via Facebook below!
advertise with us
Example: "Gen 1:1" "John 3" "Moses" "trust"
Advanced Search
Listen to Your Favorite Pastors