9 Warning Signs of a Pastor Losing His Way
Paul David Tripp
Wednesday, October 03, 2012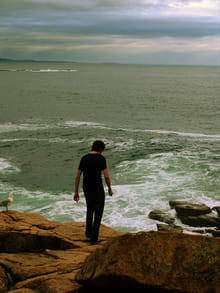 As I have unpacked my own story and have endeavored to exegete the story of others in ministry, themes have risen to the surface. Yes, each story is unique, and generalizations can be both unhelpful and dangerous, but the pathway to being lost in the middle of your own ministry story is a road that has been traveled by many. Inspecting their journey can help you understand yours.
Signs of a Pastor Losing His Way
1) He ignored the Clear Evidence of Problems.
The evidence was all around him, and yet he simply didn't pay attention. I've noted in other books that no one is more influential in your life than you are, because no one talks to you more than you do. My pastor friend had been in a long conversation with himself denying, minimizing, and rationalizing the evidence that pointed to the fact that he was a man in trouble. No, it wasn't adultery or pornography; his struggle was more fundamental than that. His explosive anger with his children, which was not an irregular experience, was one of those signs. His constant complaints about fellow leaders after ministry meetings was another piece of troubling evidence. The growing distance between him and his wife pictured that something was not right. His nonexistent devotional life pointed to something being wrong. The fact that he numbed himself every night with hours of television pointed to an unsettled heart. His fantasies of ministering in a different capacity or in a different place pointed to something amiss. His skill at giving nonanswers to personal questions was evidence of his losing his way. Yes, there was all kinds of evidence, but it was denied, ignored, or explained away.
This pastor had become what all of us have the tendency in our sin to become—very skilled self-swindlers. Here's how it works. If you aren't daily admitting to yourself that you are a mess and in daily and rather desperate need for forgiving and transforming grace, and if the evidence around has not caused you to abandon your confidence in your own righteousness, then you are going to give yourself to the work of convincing yourself that you are okay. How do you do that? Well, you point to the ample evidence that the fallen world gives you that the people and situations around you are flawed and broken and are, therefore, the reason you respond to life the way you do. You tell yourself again and again that you are not the problem—that it is or they are, but not you. And you tell yourself that you don't really need to change; it's the people and circumstances around you that need to change. What you are doing, although you probably aren't aware of it, is building elaborate, seemingly logical arguments for your own righteousness. Daily you defend it to yourself and find ways to parade it before others. Rather than casting yourself on the mercy of the one true Savior, you are acting as your own savior, building atoning arguments for the rightfulness of what God clearly says is wrong. You deny evidence, defend your righteousness, and resist grace. No wonder things worsen until they finally come to a tipping point. I know this evidence-denying pattern. I got my master's degree in it! The problem was that I was a pastor and I had no sense of the fact that at the very time I was holding the one beautiful Savior before others, I was working hard to be my own savior.
2) He Was Blind to the Issues of His Own Heart.
One of the scarier components of remaining sin is its deceitfulness. It is a reality that is vital to acknowledge and confess. Sin blinds. You see, you and I are in possession of two vision systems. There are our physical eye that enable us to see the physical universe that surrounds us, and there are the eyes of the heart that help us "see" the spiritual realities that are vital to see if we are going to be who we were designed to be and do what we were designed to do. Sin plays havoc with our spiritual vision. Although we are able to see the sin of others with specificity and clarity, we tend to be blind to our own. And the most dangerous aspect of this already dangerous condition is that spiritually blind people tend to be blind to their blindness.
Recently on Pastors / Leadership
Have something to say about this article? Leave your comment via Facebook below!
advertise with us
Example: "Gen 1:1" "John 3" "Moses" "trust"
Advanced Search
Listen to Your Favorite Pastors