9 Warning Signs of a Pastor Losing His Way
Paul David Tripp
Wednesday, October 03, 2012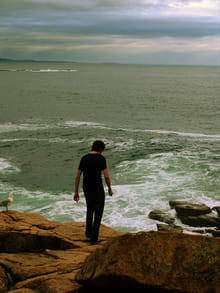 Because my pastor friend didn't preach to himself the truths of who he was in Christ, he began to look for rest in places where rest could not be found. In ways he did not realize, he asked the people and situations around him to be his savior. He was all too aware of how his leaders responded to him and needed their respect to have inner peace. He needed the congratulatory responses of his congregation to his preaching, because that made him feel good about what he was doing. He had his identity too attached to his opinions and ideas and felt that rejection of them was rejection of him. And as he looked horizontally for what could only be found vertically, he felt more and more alone and under-appreciated. His private conversation with himself was more self-defense, self-pity, and hurt toward others than it was a liberating and motivating rehearsal of the present glories of the love of Christ. Forgetting to preach to himself the gospel he sought to give to others kicked in a downward spiral in his heart that he was unaware of until it was so burdensome, all he wanted to do was quit.
5) He Wasn't Listening to the People Closest to Him.
In many ways my pastor friend was unknown at the level of the struggles of his heart, but he was not without outside help of any kind. He did live and minister with leaders who cared about him and spoke to him honestly. There were many occasions where a fellow elder or a long-term staffer would approach him about his attitude or about the way he had spoken to someone. There were many times over the years when someone had come to him with concerns about his marriage and the time he was or was not investing there or about things they saw happening in the lives of his children. He had been confronted about how closely he guarded the details of his personal life or about how many late nights he would spend in his office. No, no one knew the momentous war that was being waged in his heart, but he was not left to himself. There was care that, if taken seriously, could have and probably would have got at the bedrock issues of the heart.
Although my friend wasn't overtly dismissive, he didn't really listen. Because he wasn't open, he would tell himself that he had been misunderstood or that things weren't really that bad; he would even say that he was thankful for all the people who cared for him—they just didn't really know all the good things he was doing in his personal life. He was a very approachable guy who was at the same time very skilled at failing to heed the warnings that God was giving him through faithful members of the body of Christ.
6) His Ministry Became Burdensome.
This is where it inevitably leads. You've lost sight of the gospel in your personal life; you feel a growing disconnect between your private life and your public ministry persona; your ministry is no longer fueled by your own worship; you feel misunderstood by those around you; you feel wrongly criticized by those in your home; you think that you and your leadership are not treated with the esteem that they deserve; and you are increasingly spiritually empty because you are looking for spiritual life where it cannot be found. The impact of all of these things together is that you find your ministry less and less a privilege and a joy and more and more a burden and a duty.
I think we would be shocked if we knew how many pastors have lost their joy—how many of us get up at the beginning of each week and grind it out, if for no other reason than we don't know what else to do. For how many of us is ministry no longer an act of worship? How many of us are building a kingdom in our ministries other than the kingdom of God? How many of us are carrying a burden of hurt and bitterness into each ministry moment? How many of us want to escape and just don't know how?
7) He Began to Live in Silence.
Recently on Pastors / Leadership
Have something to say about this article? Leave your comment via Facebook below!
advertise with us
Example: "Gen 1:1" "John 3" "Moses" "trust"
Advanced Search
Listen to Your Favorite Pastors