A Brother In The Night
Dr. Gary Rosberg, America's Family Coaches
Wednesday, July 28, 2004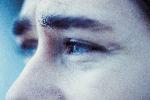 It all started when my father died in 1996. A tremendous loss for me - a loss so painful I stuck it in a box and chose not to deal with it. Even after 25,000 hours of counseling others about the importance of going through the grieving process, I didn't heed my own advice. Forty-eight hours after burying my dad, I was on the road again, ministering to families.
To cope, I stayed busy and added more stress to my life. I made a major career change. I took a strong stand for integrity and lost tens of thousands of dollars. I got caught in a conflict with my extended family. All of these issues were swirling around in my head during every waking hour. I couldn't see straight. I couldn't think straight. I couldn't keep my work straight.
Fear. Pride. Insecurity. When I did a gut check, I was struggling with them all.
Before I knew it, I was experiencing full-blown depression. I lost 25 pounds. I was sleeping 14 to 16 hours a day. And I was hiding. Despite the fact that I met weekly with an accountability group, I found it hard to talk to anyone about what I was going through.
That's when a close friend of mine stepped into my pain exactly when I needed him. Steve Farrar is a man I share the platform with several times a year at men's conferences. More importantly, he's a man I share my life with. Our weekends together are filled with camaraderie, encouragement and a shared purpose.
And we check up on each other often during the year. One day in the midst of my depression, he called. I told him I would call right back. I didn't do it. He's my best friend and I avoided him - I knew he would want to "go there" with me, and I didn't want to go. Three hours after he didn't hear from me, Steve got on a plane in Dallas and flew to my house in Des Moines. When he arrived at 7 p.m., I was in bed sleeping. The next morning when I woke, my wife, Barb, told me Steve was in the next bedroom.
I went out in the hall and there he was, standing in the hallway in his boxer shorts. He looked at me and said, "Rosberg, I'm not leaving until we clean this up... I'm here for you."
To be honest, I was ticked off at him for coming and at Barb for allowing it. I didn't want to make a big deal out of what I was going through. I figured if I just had a few more days I could clean it up myself.
For four days, Steve stayed with me and forced me to talk. And he listened. I initially struggled to open up to him - fear, pride, and anger held me back. But one night, everything changed. He asked me three questions I couldn't deny:
• "Gary, you feel like God has taken His hand off you, don't you?"
• "You feel like you'll never be able to preach again?"
• "And you even feel like Barb should've married someone else?"
Three questions and he nailed me. I knew at that moment he knew what was inside my heart. All pretenses were gone. All denial was gone. I was known. I sat weeping for the first time. Steve gave me the security and freedom to express my pain because I knew he understood me, he was committed to me, and he believed in me.
The counsel he gave me that night proved to be turning point in my battle with depression. I'll never forget what he said: "Gary, one thing I've learned is that God doesn't fully use a man until he breaks him. God is allowing you to experience this pain as he prepares you for an even greater work. He hasn't taken His hand off you. You will preach again. And yes, Barb should've married someone else." (We laughed through our tears on the third one.) "God is breaking your heart and bringing you into a deeper relationship with Him. But you've got to walk through the pain."
Recently on Pastors / Leadership
Have something to say about this article? Leave your comment via Facebook below!
advertise with us
Example: "Gen 1:1" "John 3" "Moses" "trust"
Advanced Search
Listen to Your Favorite Pastors