A Generation of Articulate Christians: An Interview with Ligonier Academy
Monday, December 27, 2010

[Editor's note: Michael Morales, the Dean of Admissions for Ligonier Academy, recently took time to answer a few questions from Christianity.com about Ligonier Academy, including the role that Dr. R.C. Sproul had in shaping its vision and what his ongoing involvement will be at the Academy.]
Christianity.com: Thank you, Professor Morales, for taking time to answer a few questions today. Starting with the basics, what can you tell us about the Academy and its purpose? Michael Morales: Ligonier Academy is a Bible college offering two four-year Bachelor of Arts programs, one in Biblical Studies and the other in Theological Studies, as well as a two-year Associate of Arts in Biblical and Theological Studies. Encapsulating everything Ligonier Ministries stands for, the Academy's purpose is to equip the next generation of Christians to be leaders in the church and in the world—discerning, gracious, and bold leaders who are grounded in the truths of Scripture and able to defend the faith once delivered for all. As R.C. Sproul has said, "My dream is that Ligonier Academy will supply this nation with an entire generation of articulate Christians who understand the Bible and their faith deeply, and that those individuals will then live out their faith in every nook and cranny of the world in which we live."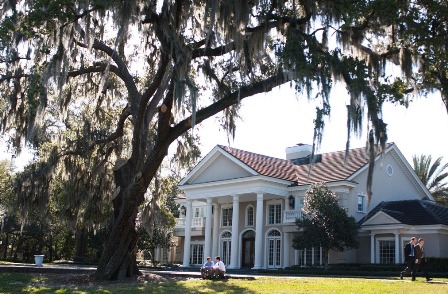 Ccom: Why was it founded? (Why do we need another Bible college?)
MM: When we consider the general decline in biblical knowledge, both in our society and in our churches, as well as the decline in morality that inevitably follows, it becomes clear that something must be done. Convinced the prophetic warning "My people are destroyed for lack of knowledge" (Hosea 4.6) remains truer than it has ever been, a solid Bible college—not simply a Christian "liberal arts" college, but a college focused upon biblical and theological studies—is, we believe, a strong step toward the true remedy. There are, to be sure, many Bible colleges around—so why another? Our answer is that, while most Bible colleges teach from a baptistic and fundamentalist perspective, Ligonier Academy's college is a specifically Reformed Bible college, committed to teaching the riches of the historic Christian faith. For understanding the vision of the school better, I would really commend the video with R.C. Sproul on the homepage of our website.

(Photo: Ligonier Academy's idyllic campus in Sanford, FL)
Ccom: In what ways does it differ from a seminary? MM: This is a good question, and there has been some confusion on just this point. While Ligonier Academy does offer a solid Doctor of Ministry program with world-class professors (and a DMin is typical of some seminaries), the Bible college itself is not a seminary. Seminaries offer Masters level programs, typically the Master of Divinity degree, while the Academy's programs, as mentioned above, are undergraduate level. While our student body will be comprised of young men and women with various goals, Ligonier Academy does aspire to be a piece in the puzzle of a pastor's training as well, but a piece that fits in before seminary through our undergraduate Bible college, and after seminary via our Doctor of Ministry program. By attending our college before seminary, a future pastor will be all the more grounded and ready to excel in the biblical languages, systematic theology, apologetics, and church history.
Recently on Pastors / Leadership
Have something to say about this article? Leave your comment via Facebook below!
advertise with us
Example: "Gen 1:1" "John 3" "Moses" "trust"
Advanced Search
Listen to Your Favorite Pastors