A Pastor's Prayer for Believers
Ava Pennington, Crosswalk.com Contributor
Monday, December 02, 2013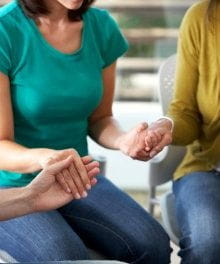 So many people, so many needs. And sometimes people don't realize what their own needs really are.
Being called to ministry includes a call to pray for those to whom we're ministering. That's usually easy to identify when the prayer requests are for temporal basics such as health or finances.
But what about spiritual needs? The women in my Bible study class are rarely shy about requesting prayer for their physical needs or the needs of loved ones. But they are often reticent about asking for prayer regarding their own spiritual condition.
Of course, in any large group, there are bound to be those who don't know Jesus Christ as their Lord and Savior. There are also some who have been Christians for most of their lives, but have become complacent about sharing the gospel. Then there are others who are excited to grow in their relationship with the Lord.
Problem is, the larger the group, the more difficult it is to know where every person is spiritually. So how can we pray effectively for all the people in our ministries when we don't know what to pray for every individual person?
The apostle Paul provides a terrific guide for us in his letter to the Colossian church. In Colossians 1:9-12, Paul details his consistent prayer for this body of believers.
1. A Wise Life
How many in your ministry want to know what God's will is? They've questioned and searched without finding a satisfactory answer. In Colossians 1:9 (NIV), Paul said he continually prayed for God to fill the Colossians with the "knowledge of his will."
Of course, in order to know His will, one must be in a saving relationship with the Father through faith in His Son, Jesus Christ.
But for the Christian, God's will is not so much a destination as it is an on-going process. The rest of Colossians 1:9 tells us the knowledge of God's will comes "through all the wisdom and understanding that the Spirit gives." James reminds us that if we want wisdom, we need only ask (James 1:5). As we grow in our understanding of the nature and ways of God and respond to our circumstances with His perspective, we live in God's will, whether we realize it or not.
Are you praying for the people in your ministry to be filled with the knowledge of God's will through all the wisdom and understanding that the Holy Spirit gives?
2. A Pleasing Life
As Christians, our goal is not just to know the Word, but to do it. One thing I love about the in-depth Bible class I teach is that it has a reputation for focusing on application as much as it focuses on understanding.
Paul shows us the priority of life-change in the next phrase of his prayer for the Colossians in verse 10: "so that you may live a life worthy of the Lord and please him in every way." The whole point of receiving wisdom and understanding and knowing God's will is so that, as Christians, we will live differently from the world.
Are you praying for the people in your ministry to experience life-change by applying what they are learning
3. A Fruitful Life
Everyone I know describes themselves as busy, especially during the Christmas season. But busy is not the same as fruitful. A hamster running on its wheel in a cage is busy, but doesn't have much to show for its effort.
Recently on Pastors / Leadership
Have something to say about this article? Leave your comment via Facebook below!
advertise with us
Example: "Gen 1:1" "John 3" "Moses" "trust"
Advanced Search
Listen to Your Favorite Pastors