Common Questions about Homosexuality
Dr. Roger Barrier, Preach It, Teach It
Friday, October 26, 2012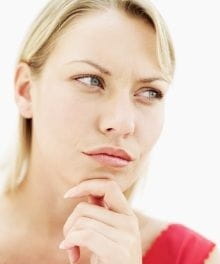 1. Protect children.
2. Pray for repentance throughout our nation. The chance of our nation repenting is slight. But, it does happen. Nineveh fell to its knees in sackcloth and ashes after Jonah preached of God's coming Judgment. The entire nation turned around and judgment was stayed. I would like to think that if it happened for Nineveh, it can happen for America.
3. Let's stop yelling, "Stop it!" at the "sinners" in our society. Few "sinners" have ever given their lives to Christ because someone yelled, "Stop it." As far as we know, Jesus never yelled "Stop it" to the sinners, He yelled, "Stop it" to the religious leaders who should have known and behaved better. He lived with compassion for the folks who knew no better. We will turn this society around only when we show them a better way. We are called to love and to demonstrate a better set of values to a decaying culture.
4. Parents of homosexuals: be at peace. You did not cause your child's homosexuality, nor are you responsible for "fixing" it. By the way, there was once a widespread belief that homosexuality was the result of overbearing mothers and quiet, submissive and uninvolved fathers. This is not true. Studies reveal that dads tend to shy away from their homosexual sons because they are not necessarily "manly". Mom then becomes over protective of her "rejected" son. Rejecting dads and overprotecting moms may rather be the result of a child's homosexuality, not the cause of it.
5. The proper Christian response to homosexual individuals is to have compassion for them just as we do for others. They have the same needs for love and affection, comfort, acceptance, affirmation, security, encouragement and respect as everyone else. How we respond to their human needs is incredibly important for their sakes and for ours.
6. Do scientific research of your own. I have selected to share a number of scientific facts from a variety of sources. There are scores of studies and resources on this subject from an incredible number of resources.
7. Beware of succumbing to the Naturalistic Fallacy. The Naturalistic Fallacy declares: "This is the way things are; therefore, this is the way things ought to be." For example, "I'm homosexual; therefore, my sexual orientation is OK." This like saying, "I was born with a heart deformed—this is the way it ought to be. Therefore, a deformed heart is OK."
8. Be at peace if you are afraid that if gays are born and not made by choice then the truth and validity of the Bible is in question. No. Our faith rests on the resurrection of Christ—not on how we interpret Romans One.
"Well, "L", I hope my answer is helpful as you sort out the issues and make your own conclusions. I'm sure that some people will tell you they have figured it all out; but, I doubt that they do. It seems to me that this is one subject we will have to wait until Heaven for the definitive answer. Remember that there is no reason to allow the confusion surrounding homosexuality to shake your faith. Our faith rests in the resurrection (1 Corinthians 15) of Christ on Easter morning and not on our ability or inability to understand God and homosexuality.
Love, Roger
Dr. Roger Barrier recently retired as senior teaching pastor from Casas Church in Tucson, Arizona. In addition to being an author and sought-after conference speaker, Roger has mentored or taught thousands of pastors, missionaries, and Christian leaders worldwide. Casas Church, where Roger served throughout his thirty-five-year career, is a megachurch known for a well-integrated, multi-generational ministry. The value of including new generations is deeply ingrained throughout Casas to help the church move strongly right through the twenty-first century and beyond. Dr. Barrier holds degrees from Baylor University, Southwestern Baptist Theological Seminary, and Golden Gate Seminary in Greek, religion, theology, and pastoral care. His popular book, Listening to the Voice of God, published by Bethany House, is in its second printing and is available in Thai and Portuguese. His latest work is, Got Guts? Get Godly! Pray the Prayer God Guarantees to Answer, from Xulon Press. Roger can be found blogging at Preach It, Teach It, the pastoral teaching site founded with his wife, Dr. Julie Barrier.
Have something to say about this article? Leave your comment via Facebook below!
advertise with us
Example: "Gen 1:1" "John 3" "Moses" "trust"
Advanced Search
Listen to Your Favorite Pastors