Help! I Just Committed Adultery!
Dr. Roger Barrier, Preach It, Teach It
Tuesday, June 25, 2013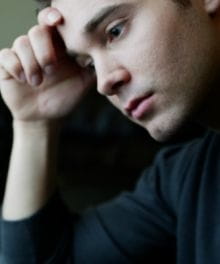 Editor's Note: Pastor Roger Barrier's "Ask Roger" column regularly appears at Preach It, Teach It. Every week at Crosswalk, Dr. Barrier puts nearly 40 years of experience in the pastorate to work answering questions of doctrine or practice for laypeople, or giving advice on church leadership issues. Email him your questions at roger@preachitteachit.org.
Dear Roger,
Please I need help right now. Today I have just committed adultery, seduced by a prostitute at a hotel I am staying (I am not trying to justify the action) in a foreign country when my wife is back home.
Since then I have a feeling that I have totally destroyed my spiritual life, which had taken years to build and I just came across your website through an internet search. I also have a position in church and have been critical of sexual immorality in church.
I came across an article on religious tolerance which says there is no longer any hope for me as this is an unforgivable sin.
To be honest I am quite sure that this is my last as the whole thing was regret after regret, including during the act itself. What do I have to do to be forgiven for this sin and to regain the confidence that I now had? Am I already doomed to hell?
Name Withheld
Dear Brother,
Adultery is NOT an unforgivable sin. You are not already doomed to Hell. The only unforgivable sin is unbelief in Christ. When we confess our sins and trust Jesus as our Lord and Savior, He forgives all our sin for all time. You still have a home in Heaven. That is secure. What you don't have is security from all the consequences of your sin.
First, we will talk about getting things right with God. Then we must talk about how to handle the consequences.
Regaining your fellowship with God is your first objective. Remember 1 John 1:9 says, "If we confess our sins, God will forgive our sins and cleanse us from all unrighteousness."
Paul wrote that "godly sorrow" is an integral part of restoration: "Godly sorrow brings repentance that leads to salvation and leaves no regret, but worldly sorrow brings death" (2 Corinthians 7:10). Godly sorrow means that we feel like Jesus felt when He watched us do what we did. This means that we replay our sin in our minds and imagine what Jesus was thinking as He watched us sin. This will break our hearts with sorrow. You are obviously experiencing godly sorrow. The road is open for you to return to fellowship with God.
The Christians in Ephesus lost their initial relationship of love with Jesus. He told them to Remember what it was like when they first fell in love with Jesus. Repent that is not that way anymore. Then, Repeat the things that you did when you first fell in love with Jesus.
Jesus said to them: "Consider how far you have fallen (Remember)! Repent and do the things you did at first (Repeat)" (Revelations 2:5).
God forgave David of his sin with Bathsheba and the murder of her husband, Uriah.
Take a moment and read Psalm 51 and pray with David as he grieved over his sin and the break in his fellowship with God. Then, pray with David as he experienced God's forgiveness.
But, this is not the end of the matter. Unfortunately, like David there are consequences to your behaviors. David's next child died in infancy and his family was cursed with murder, incest, rebellion and hatred. You, too, must face the consequences of you sin. I am so sorry for the personal pain you will be enduring.
Have something to say about this article? Leave your comment via Facebook below!
advertise with us
Example: "Gen 1:1" "John 3" "Moses" "trust"
Advanced Search
Listen to Your Favorite Pastors