How Do We Know God's Will in Our Life?
Dr. Roger Barrier, Preach It, Teach It
Thursday, June 21, 2012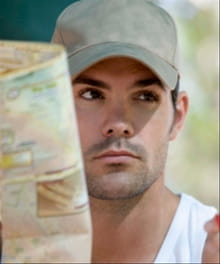 Jesus is looking for those Christians who acknowledge God's positive activity in their lives. Read Psalm 50 for more insight to this principle.
When Jesus answers our prayers for healing, we tell people about it. When we get a new job we tell others how God had a hand in making it happen. Psalm 50 declares that God intends for us to share in public the great things He does for us.
And He Will Make Your Paths Straight
Making straight paths is God's part of the process. In other words, He lays out His will for our lives and guides us safely along the way.
Let Me Share With You the Practical Steps I Follow as I Implement God's Will in My Life
1. Commit to doing God's will whatever it may be (John 7:17).
2. Humble your heart in trust before the Lord
3. Search the Scriptures to find passages applicable to your situation and then interact with the Holy Spirit and with others in discerning how they apply
4. Gather pertinent facts and make a list of pros and cons
5. Seek wise counsel
6. Pray for God to make the plan so clear that we can't miss it
Now we listen and wait quietly for God to open the envelope of His will for us
The Bible
Godly people
Providential circumstances
Wise reasonings
Worship and/or prayer
Trials and/or sufferings
Inner promptings of the human spirit
7. Do whatever your heart leads you to do
"But Roger, you didn't tell me whether I ought to go to this school or that one. You didn't tell me about new job or new car or who to marry, etc."
If you've experienced the guidelines of Proverbs 3:5-6 and utilized the preceding practical six things above, and you still are not certain just what comes next. Then just follow your heart and do whatever you most feel like doing.
I don't say this of my own accord, I just follow the guideline laid down by David in Psalm 37:4: "Delight yourself in the Lord and He will give you the desires of your heart."
Notice He didn't say that he would fulfill our desires, He said He'd put the desires in there. It's not that He gives you what you want, He gives you the right things to want.
Once upon a time I attended the 40th anniversary reunion of my 9th grade football team. We talked about divorces, raising grandchildren, cancers, heart bypasses, etc. My group of friends went through all the joys, successes, hurts and pains like every group.
But, one thing about the group was an absolute shock to me. So many were now following Christ. Thinking back to junior high school I just assumed most would grow up to be pagans. Jay Dolphus even began the reunion with a prayer.
Several days later, Gary Courtney, my best-growing-up pal, and I were discussing the transformation. Gary put all in perspective: "Just give us enough time and we will finally get it right."
God is gracious. We are going to get this right.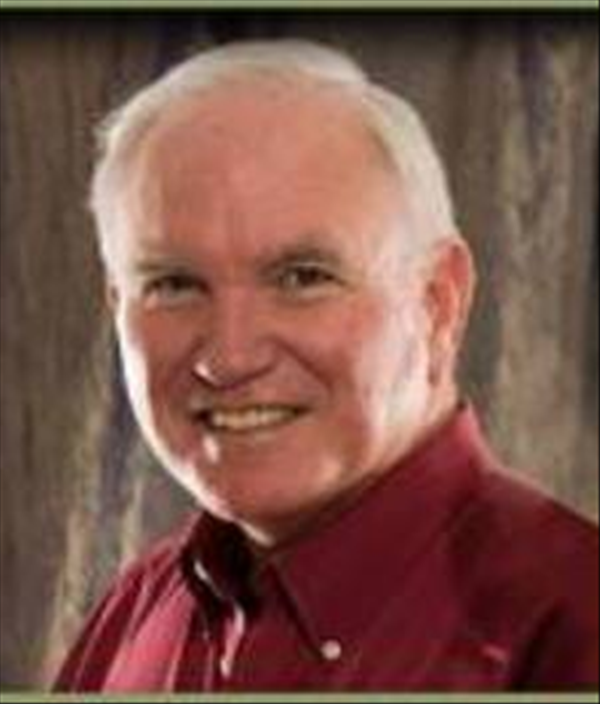 Dr. Roger Barrier recently retired as senior teaching pastor from Casas Church in Tucson, Arizona. In addition to being an author and sought-after conference speaker, Roger has mentored or taught thousands of pastors, missionaries, and Christian leaders worldwide. Casas Church, where Roger served throughout his thirty-five-year career, is a megachurch known for a well-integrated, multi-generational ministry. The value of including new generations is deeply ingrained throughout Casas to help the church move strongly right through the twenty-first century and beyond. Dr. Barrier holds degrees from Baylor University, Southwestern Baptist Theological Seminary, and Golden Gate Seminary in Greek, religion, theology, and pastoral care. His popular book, Listening to the Voice of God, published by Bethany House, is in its second printing and is available in Thai and Portuguese. His latest work is Got Guts? Get Godly! Pray the Prayer God Guarantees to Answer, from Xulon Press. Roger can be found blogging at Preach It, Teach It, the pastoral teaching site founded with his wife, Dr. Julie Barrier.
Publication date: June 21, 2012
Publication date:
Have something to say about this article? Leave your comment via Facebook below!
advertise with us
Example: "Gen 1:1" "John 3" "Moses" "trust"
Advanced Search
Listen to Your Favorite Pastors