The Key to Contentment
Dr. Roger Barrier, Preach It, Teach It
Tuesday, August 20, 2013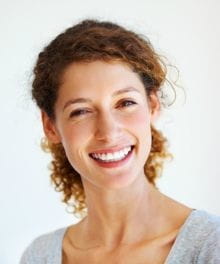 Editor's Note: Pastor Roger Barrier's "Ask Roger" column regularly appears at Preach It, Teach It. Every week at Crosswalk, Dr. Barrier puts nearly 40 years of experience in the pastorate to work answering questions of doctrine or practice for laypeople, or giving advice on church leadership issues. Email him your questions at roger@preachitteachit.org.
The bitterness of poor quality remains long after the sweetness of low price has been forgotten, said my dad on many occasions.
Don't sell your peanuts at the end of the parade, was another favorite.
Roger, he used to say, if you learn to love people and work hard, you will always be a success.
Whenever I faced a difficulty in life, Roger, you're just the man who can do it, he'd say with enthusiasm.
He repeated his sayings over and over to drill practical truth deep into my brother Ron's and my life.
When life hands you a lemon, make lemonade.
He who whispers down the well, about the goods he has to sell, doesn't have as many dollars as he who climbs a tree and hollers.
I could go on and on. But, it's time to stop. Well, not quite. He had one favorite saying that he repeated most of all, especially when life got rough: I can do all things through Christ who strengthens me (Philippians 4:13).
Paul's relationship with the Philippian church was being renewed. They sent him a gift. He wrote Philippians from a Roman prison to say thank you. Incidentally, his prison was the Mamartine which is hard by the Roman forum. You can visit it the next time that you go to Rome.
Mamartine prison was an awful place. The stairs from the upper floor to the bottom of the enclosure are a recent addition. Paul was thrown down through a hole. Filled with other prisoners, the dungeon was dark, dank and must have "smelled to high heaven!"
Yet, in this somewhat "God forsaken" prison cell, Paul wrote a most joyous letter. "Rejoice in the Lord always," he repeats over and over again.
Now, this seems rather strange to me—especially in light of my dad's favorite verse.
Paul said that he could do all things through Christ, but he couldn't get out of that jail.
Paul was chained to a Roman guard, and said that he could do all things through Christ, but he but he couldn't get out of those chains.
Paul claimed that he could do all things through Christ; but as I read the text, there were all sorts of things he couldn't do.
Paul sounds a bit rude as he thanked the Philippians Church and then wrote, "but, I really didn't need it." Certainly, he enjoyed the gift; but he had something better in mind!
"I rejoice greatly in the Lord that at last you have renewed your concern for me. Indeed, you have been concerned, but you had no opportunity to show it. I am not saying this because I am in need, for I have learned to be content whatever the circumstances.
I know what it is to be in need, and I know what it is to have plenty. I have learned the secret of being content in any and every situation, whether well fed or hungry, whether living in plenty or in want (Philippians 4:10-12).
Contentment does not come naturally. It is something we must learn. How do we learn it? Through the fires of affliction.
Dr. Harry Ironside was getting hard of hearing as he finished out his teaching career at the Moody Bible Institute in Chicago. A student asked Ironside to pray for him to be more patient. Ironside began, "Dear Father, could you send this young man some problems…"
Have something to say about this article? Leave your comment via Facebook below!
advertise with us
Example: "Gen 1:1" "John 3" "Moses" "trust"
Advanced Search
Listen to Your Favorite Pastors