Who Were the Wise Men?
Dr. Roger Barrier, Preach It, Teach It
Tuesday, December 18, 2012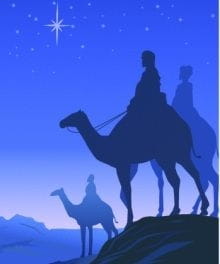 He was riding hard to meet his three friends – Caspar, Melchior, and Balthasar at the agreed-upon meeting place. Time was short. He knew they'd leave if he were late.
Suddenly, he saw the dim figure of a traveler in the road ahead. He was sick--his body racked with fever. Artaban knew that if he stopped to help he would miss his friends. But, what else could he do? When he arrived at the agreed upon meeting place his friends were gone. He now needed camels and bearers to cross the desert. He had to sell his sapphire to get them. He was sad because the new king would never get his gem.
He was late to Bethlehem. Mary and Joseph were gone. He took lodging in a little house where there was a small child that he had come to love. Herod gave the order for all male children to be slain. Soldiers came to carry out the order. The weeping of stricken mothers could be heard throughout the city. Artaban stood in the doorway. When the soldiers came Artaban bribed them with his ruby not to enter. The child was safe; the mother overjoyed; but the ruby was gone. Artaban was sad because the new king would never have his ruby.
After over thirty years of searching for the king he came to Jerusalem.
A crucifixion was scheduled for that day. Artaban had heard of this Jesus who was to be crucified, and thought that he sounded much like the King for whom he was searching. So, Artaban headed for Calvary. Maybe his pearl could buy the life of his King.
Suddenly a girl came sprinting down the street, crying out: "Save me! My father's in debt! He's going to sell me as a slave to pay his creditors. Somebody help me!"
Artaban hesitated. Then, sadly, he brought out his pearl and gave it to the creditors to settle the debt.
Then, all of a sudden the skies grew dark and an earthquake ensued. Flying tile hit Artaban on the head and knocked him half-conscious to the ground. The girl he'd just ransomed pillowed his head.
Suddenly Artaban's lips began to move. "Not so, Lord. For when did I see you hungry and feed you? Or thirsty and give you a drink? When did I see you a stranger and took you in, or naked and clothed you? Thirty-three years I've looked for you; but, I've never seen your face, nor have I ministered to you, my King."
Then, like a whisper from far away came a sweet low voice. "Truly, I say unto you, Artaban, inasmuch as you've done it unto one of the least of these my brethren, you have done it unto me. Enter into the joy of the Master's Kingdom."
Then, mortally wounded, Artaban smiled. He knew that the King had received his gifts after all.
Well, Gayla, I hope that I've answered some of your questions and that you enjoyed the story.
Love, Roger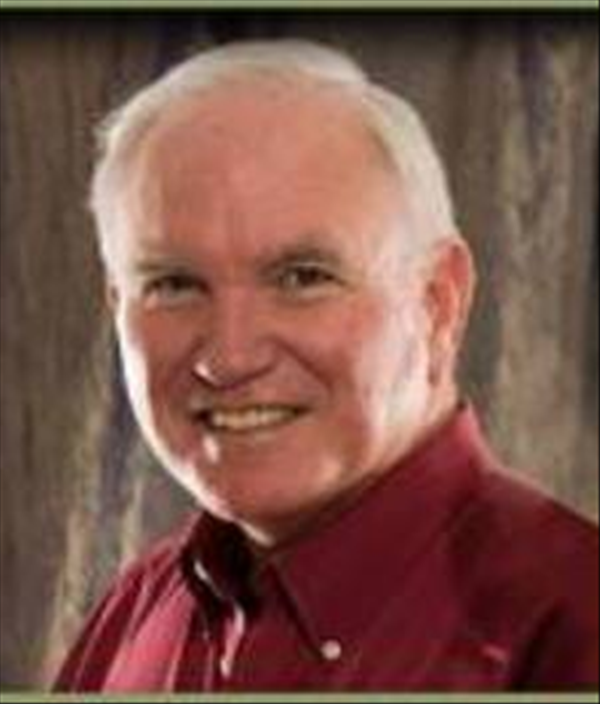 Dr. Roger Barrier recently retired as senior teaching pastor from Casas Church in Tucson, Arizona. In addition to being an author and sought-after conference speaker, Roger has mentored or taught thousands of pastors, missionaries, and Christian leaders worldwide. Casas Church, where Roger served throughout his thirty-five-year career, is a megachurch known for a well-integrated, multi-generational ministry. The value of including new generations is deeply ingrained throughout Casas to help the church move strongly right through the twenty-first century and beyond. Dr. Barrier holds degrees from Baylor University, Southwestern Baptist Theological Seminary, and Golden Gate Seminary in Greek, religion, theology, and pastoral care. His popular book, Listening to the Voice of God, published by Bethany House, is in its second printing and is available in Thai and Portuguese. His latest work is, Got Guts? Get Godly! Pray the Prayer God Guarantees to Answer, from Xulon Press. Roger can be found blogging at Preach It, Teach It, the pastoral teaching site founded with his wife, Dr. Julie Barrier.
Publication date:
Have something to say about this article? Leave your comment via Facebook below!
advertise with us
Example: "Gen 1:1" "John 3" "Moses" "trust"
Advanced Search
Listen to Your Favorite Pastors