Waking Up in Hell: Why Do I Suffer?
Dr. Roger Barrier, Preach It, Teach It
Tuesday, March 20, 2012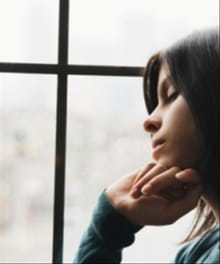 Editor's Note: Pastor Roger Barrier's "Ask Roger" column regularly appears at Preach It, Teach It. Every week at Crosswalk, Dr. Barrier puts nearly 40 years of experience in the pastorate to work answering questions of doctrine or practice for laypeople, or giving advice on church leadership issues. Email him your questions at roger@preachitteachit.org.
I woke up in Hell. Really. It was that hot. Open heart surgery was finished and my 13-year-old body was racked with pain. It's easier today. Open the chest and cut the sternum from stem to stern, operate and wire it back together. Pain is intense but bearable. A little tube in your nose provides oxygen. Not then. Not like that. My chest was cut open wide and a spreader with a crank pushed apart my ribs. Septum ripped. Fourteen inches of cut takes a lot of stitches to close. No easy oxygen tube in my nose. I was in an oxygen tent. Above my right ear was a boiler of some sort producing oxygen that flowed into the tent. Morphine didn't touch the pain. The oxygen boiler never ceased sizzling.
I told Jesus that if this agony was anything like His suffering on the cross I wanted never to forget it. Looking back, I knew my agony had a purpose; I knew my life was changed forever. I knew enough about the Bible to know that God uses experiences like this to mold us to look more like Jesus.
Five days later Dr. Mitchell sat on my hospital bed and said: "We made a mistake. I held your heart in the palm of my hand and cut it open to find the hole. But, there was no hole. I put your heart back in and sewed you up. You have a perfect heart." Well, not really. The scar tissue compromises my heart to this very day.
My daughter Jessie suffered for nine months until Jesus finally spirited her to her Heavenly mansion. I was in shock. I denied what was happening. I got depressed. I grieved. I got angry. I went through all the stages of loss until months and months later I finally reached a peaceful resolution.
Now, I wanted to know why.
On the basis of James 1:5 I believed that He'd tell me.
If any of you lacks wisdom, he should ask God, who gives generously to all without finding fault, and it will be given to him.
Early in my ministry I put together a Biblical checklist to help me to understand why I was suffering. At that time my check list had only three things to check.
1. Is This Suffering Punishment for a Sin I've Committed?
A father's sins can be passed on to their children to the fourth generation (Exodus 20:5-6).
I thought of my many sins. If God wanted to punish me with a dying daughter, He had plenty of justification. But, I sensed the calm, quiet voice of the Holy Spirit whisper from deep within, "No, this is not punishment for sin."
2. Is It Time To Die?
I watched Dad die. He was 85 and full of lymphoma. No one lives forever. It was time to die.
The day will come when our lives will be closed like a book and the last chapter written. Then, thank God, we have faith to know that He will lead us into glory.
I asked God, "Is Jessie's sickness unto death?"
"Yes."
By the way, shortly after Jessie was born, a woman approached me and said, "If you just had enough faith your daughter would be healed." She was well meaning but ignorant. It is not always God's will to heal. Sometimes it is time to die.
3. Is This Suffering Designed To Bring God Glory?
Before Jesus healed the man born blind, His disciples asked Him "Rabbi, who sinned, this man or his parents, that he was born blind?" (John 9:2).
Have something to say about this article? Leave your comment via Facebook below!
advertise with us
Example: "Gen 1:1" "John 3" "Moses" "trust"
Advanced Search
Listen to Your Favorite Pastors