Waking Up in Hell: Why Do I Suffer?
Dr. Roger Barrier, Preach It, Teach It
Tuesday, March 20, 2012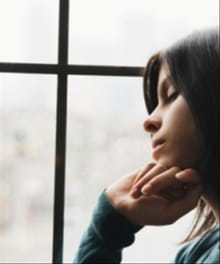 Jesus responded, "Neither this man nor his parents sinned; but this happened so that the work of God might be displayed in his life" (John 9:3).
God receives glory from the way we respond in the midst of our difficulties. When we murmur, complain, gripe and get angry at God, there is not much glory to see. But, let us live out Philippians 4: 10-13 — and be content in every circumstance because Jesus Christ is pouring in the power — then God's glory is displayed for all to see.
"Lord, is the purpose of Jessie's sickness so that You can receive glory?"
Very quietly, deep in my innermost spirit, I heard Him reply, "Yes, Roger, do you know how much it hurts to have a little baby who cannot grow up physically?"
"Yes, Lord, it's is like a sharp pain and a dull ache all rolled into one."
Then, God said: "Roger, Jessie's short life is designed and accomplished so that you might have a tiny-little taste of how I feel when one of My born-again children refuses to grow up. The greatest tragedy in Christianity is the Believer who refuses to grow up."
God continued, "Jessie's life was designed to focus your heart on helping baby Christians grow up to be spiritual mothers and fathers. I hope God has received much glory from these maturing Christians.
The checklist in my early ministry had only three questions. I've added others over the years.
4. Is This Sickness The Result Of The Fallen World In Which We Live?
The fall of Adam introduced sickness, colds, cancer, rape, accidents, pinched sciatic nerves, wars and death. These are realities of our fallen world.
The first teenager I buried was driving home when a drunk driver crossed the median and killed him. I have a hard time saying that his death was God's will. Accordingly to a Biblical worldview, this was an accidental occurrence in a broken world.
5. Is This Trial The Result Of Some Spiritual Battle In The Spirit Realm?
Job endured horrible tragedies and sicknesses. He suffered because of the battle taking place between God and Satan in the spiritual realm. Job was just a suffering pawn in the chess match of Heaven (Job 1-2). Unfortunately, he never figured that out.
Paul encouraged us to be on guard against the devices of Satan: "... in order that Satan might not outwit us. For we are not unaware of his schemes" (2 Corinthians 2:11). Fortunately, as we mature spiritually we learn to see through Satan's schemes so that we may fight with him on his own ground and win (Ephesians 6:10-17).
6. Is This Suffering Designed To Mold Me To Look More Like Jesus?
Two of my high school friends were hurt in a devastating car wreck returning home from the lake. Shortly after I arrived the surgeon came out to inform both sets of parents that one boy would survive and the other was going to die. Unfortunately, their billfolds were in the glove compartment at the time of the accident. Both were wearing swim suits.
Fortunately, Romans 8:28 assures us that all will turn out well:
"And we know that in all things God works for the good of those who love him, who have been called according to his purpose. For those God foreknew he also predestined to be conformed to the likeness of his Son, …"
But, at that moment Romans 8:28 didn't seem quite right. All four parents loved God — but, for one set of parents — things were not going to work out well at all. I kept my mouth shut and decided to sort out this passage later.
I understood when I read verse 29. God never promised that everything would always turn out well for those who love Jesus. He promised that all things worked together for the good purpose of maturing us to look more like Jesus. We can never understand the "good" in verse 28 until we incorporate it with verse 29:
Have something to say about this article? Leave your comment via Facebook below!
advertise with us
Example: "Gen 1:1" "John 3" "Moses" "trust"
Advanced Search
Listen to Your Favorite Pastors