Waking Up in Hell: Why Do I Suffer?
Dr. Roger Barrier, Preach It, Teach It
Tuesday, March 20, 2012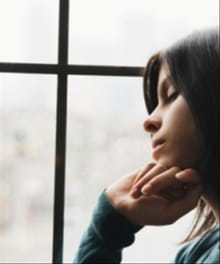 "All things work together for good for those who love God who have been called according to his purpose. For those God foreknew he also predestined to be conformed to the likeness of his son …"
Miles Stanford wrote:
The open secret of healthy spiritual growth is to know and settle upon this fact as set forth in Romans 8:28-29. When we see that all things are working together to make us more and more like the Lord Jesus, we will not be frustrated and upset when some of these "things" are hard, difficult to understand, and often contain an element of death. We will be able to rest in our Lord Jesus and say to our Father, "Thy will be done." And our constant attitude of faith will be: "Though he slay me, yet will I trust in him" (Job 13:15). This is our matriculation to spiritual maturity" (Miles Stanford; Principles of Spiritual Growth).
7. Is This Suffering The Result Of Following Christ?
Jesus concluded the Beatitudes with a warning:
"Blessed are you when people insult you, persecute you and falsely say all kinds of evil against you because of me. Rejoice and be glad, because great is your reward in heaven, for in the same way they persecuted the prophets who were before you" (Matthew 5:11-12).
Paul viewed suffering for Jesus as a treasured pleasure: "For it has been granted to you on behalf of Christ not only to believe on him, but also to suffer for him ..." (Philippians 1:29).
My wife Julie and I teach often in the Middle East. The stories of suffering we hear from some of our Christian friends in closed countries like Uzbekistan or Tajikistan curl my toes.
One friend was called in by the secret police to reveal the names of other Christians in their country. He was interrogated and tortured yet refused to divulge names. Finally, a curtain drew back and through the one-way glass he saw his wife tied to a chair with four men lurking near by.
"Tell us their names or they'll take turns raping your wife." He refused. Later both were released.
8. Is This Suffering The Result Of Doing Good?
Peter wrote in 1 Peter 3:17: "It is better, if it is God's will, to suffer for doing good than for doing evil."
My father worked as an airline vice-president overseeing finances for over forty years. New management threw him out on his ear. Dad was angry and confused. He confided, "Some day when Larry (the new CEO) is burning in Hell and God tells me to dip my finger in the water and bring him a drop, I am not going to do it." Dad was so hurt and angry.
Two years later FBI agents knocked on his door and invited themselves in. They wanted to know about some transactions that occurred after my dad left the company. The Feds had discovered a secret slush fund illegally siphoning money to President Nixon's reelection campaign fund. My dad was a man of integrity — and the new management knew that he would never go along with the deception.
Dad said that best day of his life was the day he was dismissed: "With all the pressure I was under, I would never have reached 65 if I hadn't gotten out of there." At 60 he started his own accounting business. At 65 he decided it was time to work in the morning and play golf in the afternoon. When he reached 70 he decided to close down the accounting business and just play golf. He suffered for doing good.
9. Is This Suffering Intended To Keep Me From Future Sin?
Sometimes it is! Think about Paul's thorn:
"To keep me from becoming conceited because of these surpassingly great revelations, there was given me a thorn in my flesh, a messenger of Satan, to torment me. Three times I pleaded with the Lord to take it away from me. But he said to me, 'My grace is sufficient for you, for my power is made perfect in weakness'" (2 Corinthians 12:7).
Have something to say about this article? Leave your comment via Facebook below!
advertise with us
Example: "Gen 1:1" "John 3" "Moses" "trust"
Advanced Search
Listen to Your Favorite Pastors