Being a Pastor and Speaking Out in Today's Culture
Michael Milton, World News Service
Thursday, August 23, 2012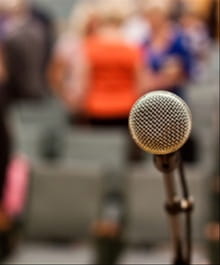 Yet the challenge of discernment is acknowledged. What must we do?
(1) Pastors must represent no man but God and no party but His Kingdom. We therefore refuse to be used as pawns by any political party. We are aware of Psalms 2 that the rulers of this world conspire against God and His Son. We study. We pray. We speak, therefore, when we must, on behalf of the truths of God's Word to help people.
(2) Pastors must diagnose the presenting ill to discover the real issue beneath it. Only then do we speak. Diagnosis requires prayer, wisdom, courage, and the leading of the Lord. Speaking requires courage and counting the cost. If it is a real or potential spiritual harm coming from the presenting issues of culture or politics, then we must deliver the diagnosis and offer the cure in the Person of Jesus Christ and His Word. If I happen to yell "Warning!" and the demon under the cloak of culture is a straw-man then I have expended my pastoral capitol, perhaps compromising my ability to preach into real or more critical situations. But if it is not a straw-man, and instead an instrument of the "devil, the flesh or the world" that would further mar the image of God in man or further distance us from God, then woe to me if I speak not.
So we must preach, even when the culture labels our message "off limits." We will live with that criticism because we are pastors and we follow Christ and His disciples who also were criticized (and crucified) for assuming an authority that challenged theirs.
(3) Pastors must pray for each situation that startles our shepherding instincts, and weigh whether a given issue is an assault on our conscience worth exposing. It is understood that some matters are just politics or a reflection of a sick culture, and a pathology more ably addressed by other men and women.
(4) Pastors must ground their preaching in God's Word, the Bible. We have no authority apart from His Word. We must also always offer the way out through the gospel of Jesus Christ. To do less is to be embroiled in the political debate. But preaching with a conclusion that leads to freedom in Christ is above the storm, where it should be.
My pulpit and my writings are not for sale to any political party. I care not a whit for using my position to promote a political agenda. I do care for souls. That is my job. And I will preach. That is my calling.
Dangers exist on all sides for the pastor. But, who said the job would be easy? Yet to silence the pastor in any realm is to cause the Church to retreat into a secluded ghetto where we can no longer be salt and light in the world. And that cannot be. We comfort the afflicted and on occasion may afflict the comfortable, as it is sometimes put. The ground of our ministry is love from a pure conscience. Let us not abandon our post as long as God gives us the strength to stand. Let us be silent no more.
Dr. Michael Milton is the president of Reformed Theological Seminary.
Recently on Pastors / Leadership
Have something to say about this article? Leave your comment via Facebook below!
advertise with us
Example: "Gen 1:1" "John 3" "Moses" "trust"
Advanced Search
Listen to Your Favorite Pastors