Church Growth Syndrome
T.M. Moore
Monday, August 20, 2012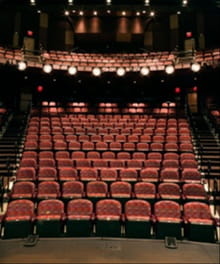 Then the disciples came to Jesus privately and said, "Why could we not cast it out?"- Matthew 17:19
Now when Simon saw that the Spirit was given through the laying on of the apostles' hands, he offered them money, saying, "Give me this power also…" -Acts 8:18

Back in the '70s and '80s, the "church growth" movement provided the driving force for churches seeking renewal.
Church growth advocates produced studies of large churches, detailing factors common among them which seemed to explain why these churches were continuing to grow while others were static or in decline. In learned papers, popular books, seminary courses, and tidy workshops, advocates of church growth principles and practices offered a rich palate of colorful ways a pastor might bring new life to the canvas of his church.
Depending on which studies one consulted, and what was within the scope of one's resources, a healthy, growing church could be ensured as long as you provided ample parking, a well-staffed nursery, programs varied to meet the interests of different age- and life-situations, a "homogeneous" congregation, and plenty of opportunities for fellowship. A good evangelism program could also be useful, as could a worship service that featured less in the way of tradition and more of a contemporary, up-beat flare and mood.
A wide range of organizations and individuals, following the lead of the church growth movement and hoping to contribute to the wellbeing of the local church, made additional suggestions and offered other products and services: tools and protocols for managing a church, caring for its grounds and facilities, setting up budgets, and working with ministry committees and teams.
At the same time, local churches began to discover such marketing concepts as "positioning", and turned to various kinds of popular media and sloganeering to advertise the advantages of their congregation.
The appearance of scores of "mega-churches" from the '90s to the present added to the wealth of insight and resources available to pastors for helping to ensure that their churches would continue to attract new people and satisfy the needs of their congregation. Almost any pastor can recite at least some of the keys to a healthy, growing church which the church growth/mega-church movements have taught us to adopt. Many seminaries have taken up these principles and applied them to instructing students in the work of pastoral ministry. There is no shortage of resources or training to help pastors and church leaders learn how to free their churches from the grip of decline and lead them into sustained vitality.
Nevertheless, for all our dutiful application of church growth principles to building the local church, we have not managed to cast out whatever demons continue to nudge the Body of Christ irresistibly to the margins of American life and culture and the waters and fires of irrelevancy.
Many churches today have succumbed to church growth syndrome. Pastors and church leaders are always looking for the next new thing which promises to renew their congregation, as if church growth and renewal were something that could be purchased off the shelf or acquired during some weekend seminar, and applied using a disciplined series of steps and protocols.
In spite of the fact that we now have more mega-churches – and mega-church wannabes – than ever before, the Church in America is not growing, and the faith represented in the Body of Christ overall could hardly be described as setting our society upright for Jesus Christ.
Recently on Pastors / Leadership
Have something to say about this article? Leave your comment via Facebook below!
advertise with us
Example: "Gen 1:1" "John 3" "Moses" "trust"
Advanced Search
Listen to Your Favorite Pastors