Developing a Missions Minded Church
Paul Dean, Pastor, Counselor, Professor & Columnist
Wednesday, October 12, 2005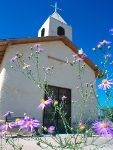 As one talks to individuals in churches across our land it is common to meet people who speak of their churches as being missions minded. It is vogue to say, "We're a missions minded church" as if that statement alone certifies the group's commitment to foreign missions for all time. For many, being missions minded consists of sending money to the denominational missions board. Others may send a work crew to a foreign country each year. Churches relegated to such in terms of missions can hardly be called missions minded.

Well I remember one church group on a short term project in another country. They were assisting in the construction of a church building. Some of the team members had an opportunity to talk to the locals about Christ. They were subsequently admonished by their team leader, and pastor I might add, not to engage in such. "We're not here to preach the gospel. We're here to build a building," he groused. Such is the state of missions understanding in the minds of many American church-goers today.
Among others, Tom Telford has spurred my thinking in this area as we have been working on our missions involvement as a church over the last few years. At the very least, churches that claim to be missions minded should have a few dynamics securely in place. Much of what is conveyed here has been modeled before me by others. Certainly this listing is not exhaustive nor are the explanations complete. The goal here is simply to foster thinking in this area that churches might be moved to consider the Great Commission more seriously in terms of our responsibility to the nations and the glory of God.
First, a firm theological foundation is required from which to build a biblical missions mind set. That foundation should include an understanding that man is dead in sin, that God's wrath is upon guilty sinners, that man cannot save himself, that Christ is the only Savior, that the gospel must be embraced for individuals to be saved, and that God is a missionary God. The sending out of missionaries to distant lands suffers today as more so-called Christians reject these simple but profound biblical truths.

Without a commitment to such, missions will never be a priority in any church. The God-man came to this earth to save sinners and the scarlet thread of redemption runs from Genesis to Revelation as the central theme of the Scriptures. In the Great Commission, the church has been given a missionary mandate. That mandate involves more than simply writing a check. It involves the hard work of frontier evangelism and patient disciple making.
Second, a missions minded church must have a proper motivation for missions. In other words, the firm theological foundation should go one step further into a theological motivation for missions. Persons will never engage in evangelism, locally or globally, with proper motivation unless they first glorify God. While evangelism is good in and of itself, the real issue is one's relationship with God as an evangelist or missionary. God is not interested in an individual's works per se. Jesus Himself said: "But go ye and learn what that meaneth, I will have mercy, and not sacrifice: for I am not come to call the righteous, but sinners to repentance" (Matt. 9:13). The proper motivation for evangelism and/or missions is thus the worship of God. That dynamic flows into a further motivation that is two-fold in practical terms: the love of God and concern for His glory and the love of people and concern for their good. Thus, while missions is critically important, joy in Christ must precede missions if missions is to be motivated biblically.
Recently on Pastors / Leadership
Have something to say about this article? Leave your comment via Facebook below!
advertise with us
Example: "Gen 1:1" "John 3" "Moses" "trust"
Advanced Search
Listen to Your Favorite Pastors